Portugal D2 Visa: Entrepreneur Visa For US Citizens
A Portuguese D2 visa is the ideal visa choice for entrepreneurs who are starting or buying a business in Portugal. This kind of visa allows for a single residence permit and all the benefits that come with it.
It can make applying for a D2 visa easier to get a lawyer or legal advisor. At Total Law, legal advisors can help you with your application and make it successful. Call us today at +1 844 290 6312 to get help from a legal advisor.
Portugal D2 Visa Overview
The Portugal D2 visa is a type of residency visa offered to entrepreneurs. For an applicant to successfully obtain one of these visas, they must open a new company in Portugal, buy the shares in a business in the country, or buy into an already-working business.
There is no minimum investment threshold for the D2 visa, yet a person applying for this visa needs to be able to prove they have sufficient funds to start and run their business. Financially, housing and personal sustainability funds for a minimum of a year are also requirements.
This visa has a validity of four months, like many visas to get into Portugal, allowing the applicant time to enter the country and apply for a residence permit.
This visa is in place to encourage foreign entrepreneurs to create businesses and invest in active Portuguese businesses, which contribute to the Portuguese economy.
This visa applies to citizens outside of the EU or Switzerland. It is a requirement that the applicant intends to relocate and operate a business in the country.
"I'm very happy with the standard of training received on the OISC Level 1 course, i passed my exam. Thank you!"
"My application was approved and a huge weight has been lifted from our shoulders this year "
"We used this service for the spouse visa extension application to assure that all the information was valid and correct."
Benefits Of The Portugal D2 Visa
This visa has several benefits that make it an ideal choice for those looking to enhance their careers in Portugal. These are some of the benefits:
Travel Rights & Visa Exemption In Schengen Areas
A person who has a Portugal D2 visa can travel throughout Portuguese territory, yet they can also travel throughout the other 26 Schengen areas by simply presenting an immigrant entrepreneur visa.
This exemption is a great way for entrepreneurs who wish to travel across Europe to build business connections and networks.
Residency Rights For Family Members
When you are approved for a D2 visa, you can bring your family to Portugal with you. That being said, you may also need to submit credible documents to prove your relationship with said family members in the family reunification program.
Permanent Residency & Portuguese Citizenship
The D2 visa has a validity of one hundred and twenty days. Therefore, it is important that you immediately book an appointment with SEF to gain a residency permit. After being in Portugal for five years, you will be able to apply for permanent Portuguese residency.
At this same five-year point, you can apply for Portuguese citizenship.
However, it is beneficial to learn Portuguese to at least an A2 level of proficiency as well as to have a clean criminal record. Being able to prove that you have an active connection to the country is also beneficial for your citizenship application.
NHR Tax Incentives
Those who have a D2 Portugal visa or a Golden Visa will enjoy the benefits of being considered non-habitual residents.
A D2 visa holder from a country with a Double Taxation Agreement with Portugal might not pay any taxes on the person's real estate gains, rental income, or income that is obtained from a non-Portuguese source.
That being said, they will still be liable to pay corporate tax for companies and social security fees, as well as the monthly wages of employees from their business.
Requirements For The Portugal D2 Visa
Overview
The D2 visa application's approval will depend on the Portuguese immigration authorities' impression of your submitted documentation.
This means that having a credible application and plenty of valid supporting documents is key to getting a favorable decision.
The requirements for obtaining a D2 visa are as follows:
Proof Of Substantial Financial Resources
An applicant for a Portugal D2 visa will be required to prove that they have enough resources to be able to sustain themselves and their families while they stay in Portugal.
This can be proven via bank documents that show a year's worth of savings that are equal to the minimum wage in Portugal, which is €705 per month. This means that there needs to be a total of €9,120 saved per applicant.
A Business plan
The primary reason that the Portuguese government offers this visa is to increase external resources for developing the country's economy.
Therefore, an applicant for the D2 visa is required to have a solid business plan proving the validity of their business or business idea. It is also important that they can show that the company has scientific, social, cultural, or technological relevance to Portugal.
A valid, Clean Criminal Record Certificate
A Certificate of Criminal Record from a competent authority in a country that you have lived in for over a year is also necessary.
Portugal's immigration authorities will also need this document to be no older than 3 months old.
Travel Medical Insurance
Once an applicant obtains their residency permit, they will be entitled to Portuguese state healthcare. Yet, you are required to have valid travel insurance to keep you protected if there is a delay in the affiliated insurance on your residency permit.
Proof Of Portuguese Accommodation
Having proof that you have accommodation means that you should have documentation that proves you will have a place to stay in Portugal.
Examples of this could be a rental contract or deeds to a property. You could also use a letter of invitation from a legal resident in Portugal who has invited you to stay with them.

Portugal 2 Visa Cost And Validity
Applicants will face several costs when applying for the D2 visa. The main cost will be the business investment. While there is no minimum threshold for an investment, an entrepreneur must be able to confirm that they have the funds necessary to run their company.
As well as this, applicants also need to prove that they have sufficient funds to live in the country. The minimum necessary amount is equal to the minimum wage salary in Portugal, which is €760 per month or €9,120 per year.
Government health insurance and fees are still necessary but are much less costly. It is also worthwhile considering any legal services you may pay for, which vary in price depending on the provider.
Government fees come in at €90 for the consular fee and €155.50 for a residency permit. Meanwhile, health insurance will usually cost €400 or more.
Renting or purchasing accommodation is necessary as well; however, there are no requirements stating how much this should cost. For reference, a 1-bedroom apartment will cost between €600 and €750 or more in large cities.
The Portugal D2 visa is valid for four months, during which time you will need to enter Portugal and apply for a residency permit.
How To Apply For The Portugal D2 Visa
Being successful in your application for a Portugal D2 visa requires you to follow the necessary steps correctly. To do this, follow these steps:
Purchase a company in Portugal or create your own detailed business plan for a future company you wish to start in Portugal. Ensure that you represent the amount of investment that you will be making through this and the benefits that the locals will experience. I.e., new jobs.
Collect all of the necessary documentation. This should include your business plan, bank statements showing your financial resources, your certificate of criminal history, and more.
Apply for your D2 visa through your local Portuguese consulate or embassy. The visa will take around sixty days to be processed.
Once you have your D2 visa approved, you need to travel to Portugal and submit an application for a residency permit with SEF. This needs to be completed within four months of getting your D2 visa.
Get your residency permit and immigrate to Portugal to run your business. Do not forget that you must spend a minimum of six months per year in the country to retain your residency.
Should you have any family members who wish to immigrate with you, this is the time to apply for residency for family reunification.
Permanent Residency And Citizenship Route From The D2 Visa
To apply for Portuguese citizenship or permanent residency in Portugal, you are required to meet certain criteria. These criteria are as follows:
Learn the Portuguese language to an A2 level.
Have no criminal records.
Have maintained a residency in Portugal for at least five years.
Have proof that you have the accommodation and funding to live in Portugal.
One of the best things about Portugal is that they allow their citizens to have more than one passport.
Thus, if your country of origin also allows this, you will not need to renounce your prior citizenship. In essence, you could be a dual citizen with a US and Portuguese passport.
Arranging for your D2 visa can be tricky, as can making the right choices when you put together your business plan. Advisors at Total Law can help you prepare your visa application and make sure that things go smoothly as you go through the process. Whether you need help putting together your business plan or gaining your permanent residence permit, Total Law can help.
Contact Total Law today at +1 844 290 6312 and find a legal advisor who can advise you on the European market, the borders service, and immigration law.
Advice Package
Comprehensive immigration advice tailored to your circumstances and goals.
Application Package
Designed to make your visa application as smooth and stress-free as possible.

Fast Track Package
Premium application service that ensures your visa application is submitted to meet your deadline.
Appeal Package
Ensure you have the greatest chance of a successful appeal. We will represent you in any case.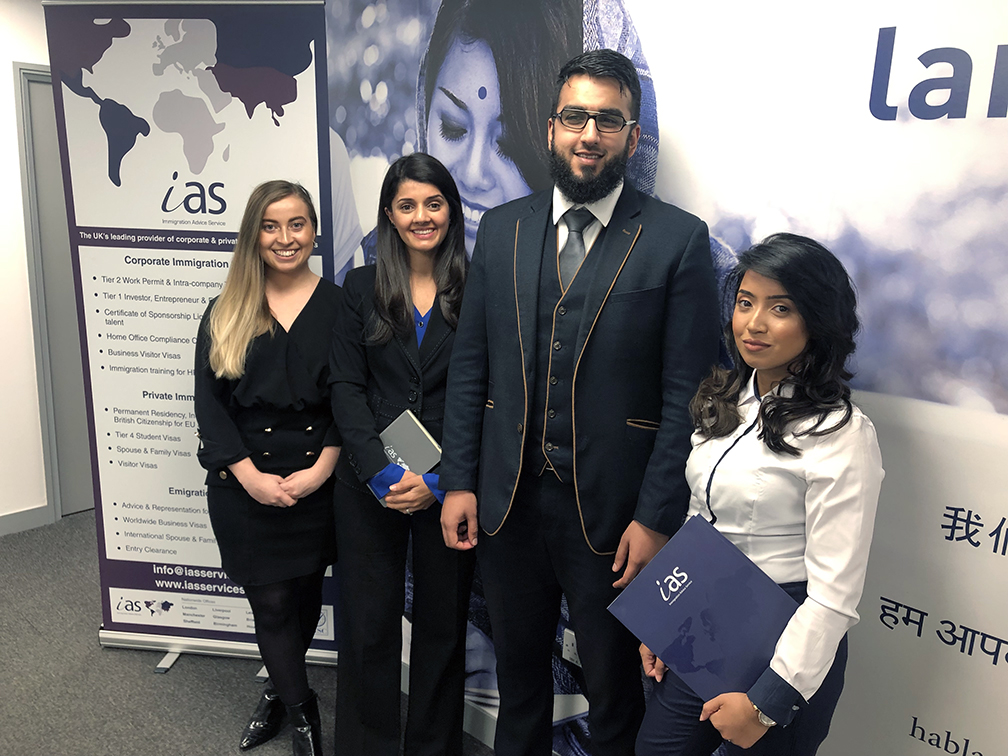 The Advice Package
During this untimed Advice Session with our professional immigration lawyers in London, you will receive our comprehensive advice, completely tailored to your needs and your situation.
Request the Advice Package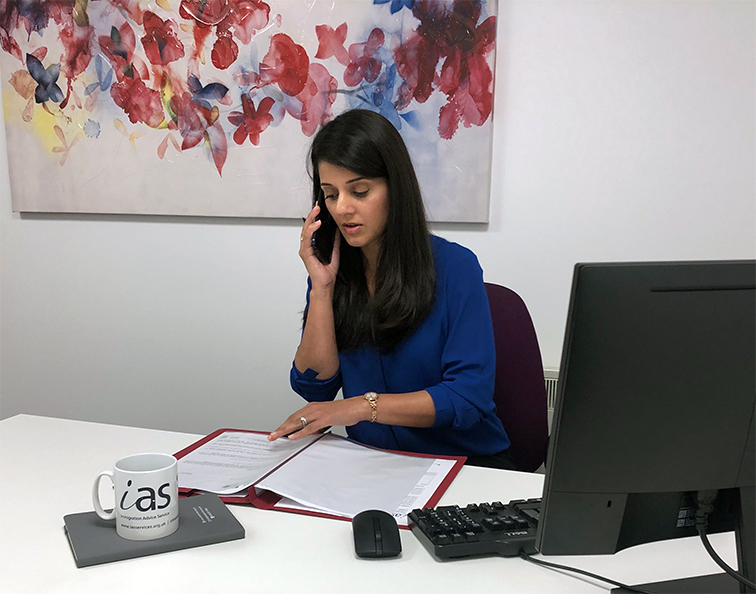 The Application Package
With our Application Package, your dedicated immigration lawyer will advise you on your application process and eligibility. Your caseworker will then complete and submit your forms to the Home Office on your behalf.
Request the Application Package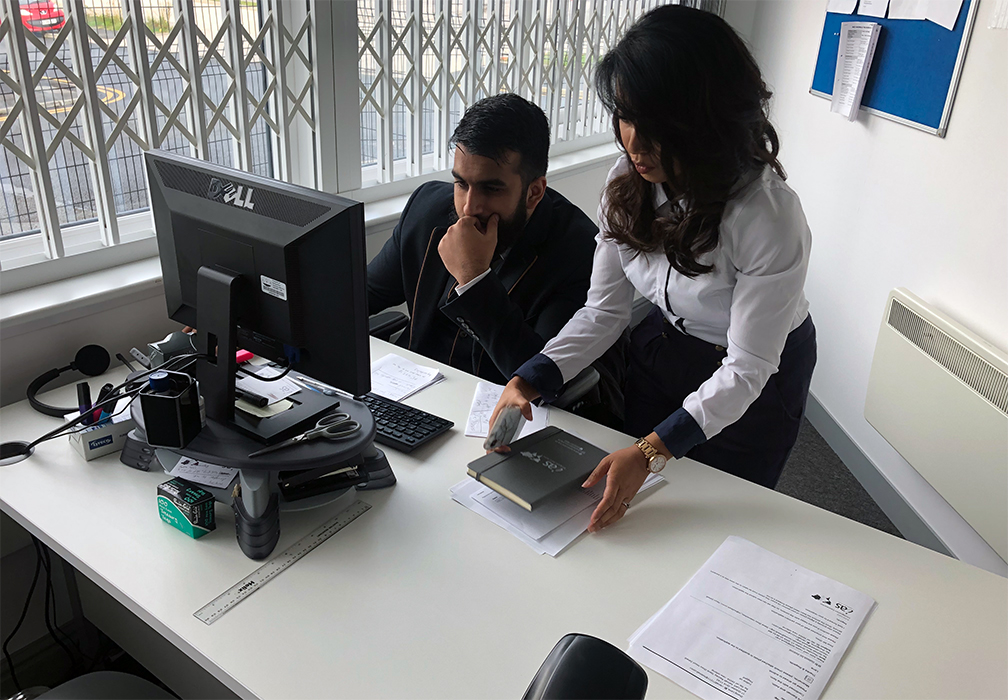 The Fast Track Package
Our Fast-Track Application Package is a premium service for those who need to submit their application in time with their deadlines. Your case will become a top priority for our lawyers and you will benefit from our highest-quality services.
Request the Fast Track Package
The Appeal Package
By choosing our Appeal Package, you can rely on our lawyers' legal knowledge and experience to ensure you have the highest chance of a successful appeal. We will also fully represent you in any hearings/tribunals.
Request the Appeal Package
Related pages for your continued reading.
Frequently Asked Questions
The Portugal D2 visa is for foreigners who are planning on investing in a business in the country. It is available for applicants to either fund an existing business or fund a new one. The D7 visa, alternatively, allows foreigners who have sufficient passive income to enter the country and obtain residency there. Both visas rely on financial input into the country through financial contributions, but they also differ in their purpose.