Portugal D1 Visa From USA
The D1 subordinate worker visa can be an ideal choice for those looking to live and work in Portugal if they already have an employment opportunity set up.
Knowing whether or not this option is valid for you and how to get started is tricky. This is why it can be beneficial to speak to a legal advisor who can let you know whether or not a Portugal D1 visa is the right choice for you and how you can start the process for your application. Contact Total Law online or speak to a legal advisor today at +1 844 290 6312 and start your application to live and work in Portugal.
Portugal D1 Visa Overview
The D1 visa for Portugal is otherwise known as the subordinate worker visa. This visa is designed for people who already have a job offer to work in the country.
Should the applicant be a professional or have a professional qualification such as being a lawyer, doctor, or nurse, they would be considered to be eligible for a D1 professional worker visa. However, if the applicant is a subordinate worker, they will be considered eligible for a D1 subordinate worker visa.
Typically, a Portuguese visa such as this will feature an important contract for workers in Portugal that is endorsed by the 'Employment and Vocational Training Institute'.
D1 subordinate worker visas are applied for at the Portuguese embassy or consulate in your home country once a job offer has been settled in Portugal. After this, the applicant can secure residence in the country and begin work.
Be aware that this visa requires an employment offer valid for a minimum of one year for approval. There must also be a statement from the IEFP completing the applicant's visa registration.
"I'm very happy with the standard of training received on the OISC Level 1 course, i passed my exam. Thank you!"
"My application was approved and a huge weight has been lifted from our shoulders this year "
"We used this service for the spouse visa extension application to assure that all the information was valid and correct."
Who Is Eligible For The Portugal D1 Visa
To apply for Portuguese citizenship you have to meet the following eligibility requirements:
Overview
This visa is suitable for people who are not from the European Union and who have secured an employment contract with a Portuguese company.
These people can proceed to fill out a work visa form. The citizen or a relevant family member of the citizen would need to apply at a local embassy.
They will be required to fill out a specific vacancy that supports their embassy profile. This will be authorized by the IEFP.
The D1 visa for Portugal is not the right visa choice for someone looking to move into the country and look for work.
The applicant for a D1 visa must already have an offer of employment in Portugal. It is not suitable for those looking for work or who want a passive income visa or retirement visa.
Can A Tourist Apply For A Portugal D1 Worker Visa?
Tourists can apply for a D1 visa; however, there are conditions for this. If the tourist has been in Portugal for some time and they can provide a valid contract of employment, they will be able to gain a work visa.
Tourists also have some additional criteria to meet before they can apply for a residence visa. This includes:
Proof of the contract of employment
Address of valid residence
An income that is equal to or above the minimum wage in Portugal
Proof of previous contributions to social security.
General Portugal D1 Visa Requirements
Overview
There are several documents you will need to prepare to properly process a Portugal visa. These documents are as follows:
A copy of the employment contract signed by the applicant and the business or employer in Portugal.
A copy of the applicant's resume, as well as other documents that showcase the professional qualifications of the applicant.
A letter from the business company in Portugal highlighting why they need to hire the applicant.
A statement of approval that has been endorsed by EIFP on the contract of employment.
International medical travel insurance that is valid for the duration of the applicant's stay in the country.
A declaration that has been signed by the applicant. This should contain information covering the estimated period of stay, the legal residence information, and the primary reason behind the visa application.
A valid passport.
A copy of the last or more recent tax return.
A criminal record certificate in Portugal was issued no longer than 3 months before the application.
A copy of the birth certificate of the applicant. Yet, should the candidate be married, then a marriage certificate should also be submitted. If the applicant has children, then the children's birth certificates also need to be submitted.
An invitation letter regarding accommodation acceptance from a person who has Portuguese nationality. The person who issues it should also have legal residence in the country.
The Medical Requirements
As well as the general requirements to get this visa, the applicant must also consider the medical requirements. When planning any trip, it is imperative to always consider health, especially where professional activity is involved.
Do not forget to consider the following medical requirements in your application:
Get International Medical Travel Insurance
It is important that, as you apply for a D1 work visa, you have international travel insurance. This is a requirement of your application.
Every person who applies and is not of Portuguese nationality has to get this type of insurance to make sure that they are covered in the event of a medical emergency while in the country.
Who Should Get International Medical Travel Insurance?
Anyone who is not a Portuguese native will require this type of insurance. This includes anyone outside of the European Union. When you apply for your visa, you may need to present some documentation to prove you have this insurance coverage before you can enter Portugal.
Travel Insurance & How It Works
The travel insurance that you get for your trip needs to cover the total period that you will be residing in Portugal. As well as this, the insurance must also cover any costs of repatriation should there be any grievous accidents or in the event of death.
Portugal D1 Visa Fees
The fee expected for processing a D1 work visa is €90. You may also incur some other incidental fees in the process, however. These fees can be related to presenting the documents required to gain residence.
Two types of people will be exempt from visa fees, these are:
Any applicant who is engaged in highly qualified research activities.
Any applicant who has descendants who hold a residency permit under reunification clauses.
Processing the D1 Subordinate Worker Visa
You should expect the D1 visa to take up to 90 days to process. That being said, this may take longer if there are any issues with your visa documents.
For this reason, it is wise to have all documentation required pre-organized and ready for your application in advance.
What To Expect In A D1 Professional Worker Visa Interview
Those who apply for a D1 visa or resident permit will be required to attend an interview face-to-face at the Portuguese consulate in their country. In this interview, the applicant should expect to be asked the following questions:
Have you traveled to Portugal before?
Are you married?
Do you have any friends or relatives in the country?
How long will you be in Portugal?
Do you have children? If so, who will care for them while you are away?
The majority of questions will be about the job offer; however, it is wise to expect the above.
What To Do After Getting The D1 Visa
Once you have received your D1 visa, you can then take the visa with the relevant documentation to Portugal.
Upon arrival, the applicant needs to contact the local immigration department, and an immigration officer will work with them through the 'need-to-know' information regarding the issuing of a residence permit.
After residing in the country for 5 years, the applicant is then able to apply for citizenship in Portugal.
How Can Total Law Help?
Ensuring you have your documents prepared and ready for your application is a large part of ensuring that the D1 visa application goes smoothly. However, this can be complicated depending on your unique situation, and for this reason, it is highly recommended that you seek out legal advice or help as you start the process.
At Total Law, a legal advisor can help walk you through the process and ensure you have all your documents in order before you apply. This can result in a smoother process and no delay in receiving your visa. Contact Total Law online today, or at +1 844 290 6312 to get started.
Advice Package
Comprehensive immigration advice tailored to your circumstances and goals.
Application Package
Designed to make your visa application as smooth and stress-free as possible.

Fast Track Package
Premium application service that ensures your visa application is submitted to meet your deadline.
Appeal Package
Ensure you have the greatest chance of a successful appeal. We will represent you in any case.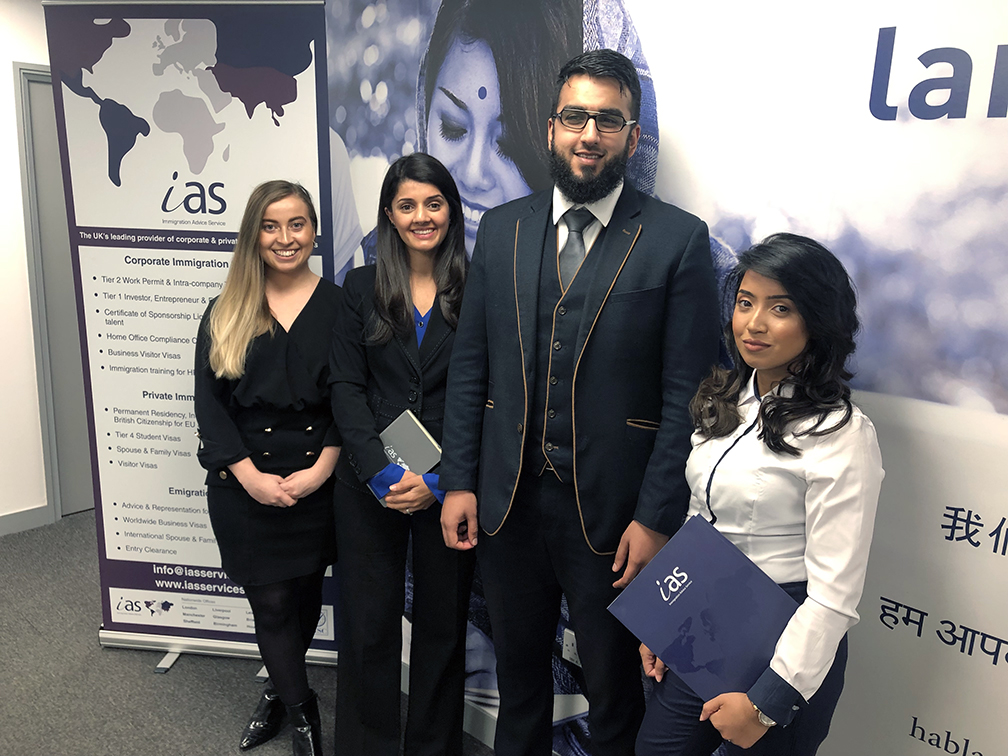 The Advice Package
During this untimed Advice Session with our professional immigration lawyers in London, you will receive our comprehensive advice, completely tailored to your needs and your situation.
Request the Advice Package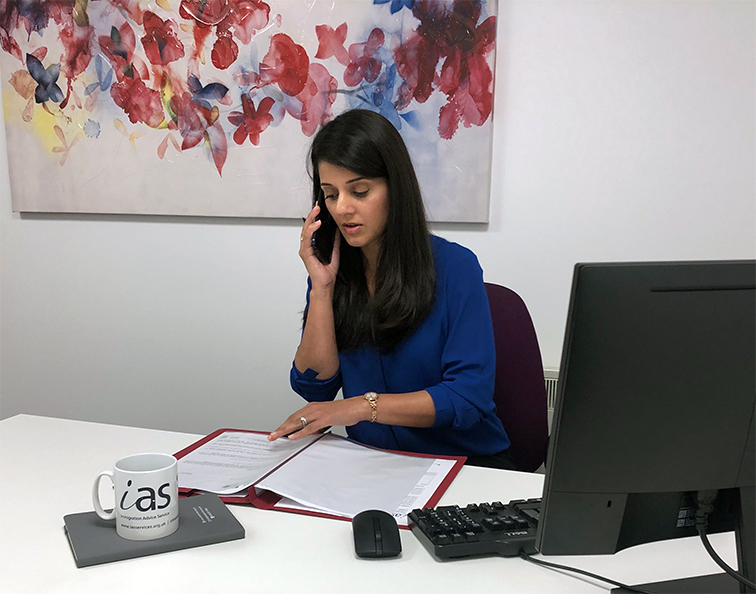 The Application Package
With our Application Package, your dedicated immigration lawyer will advise you on your application process and eligibility. Your caseworker will then complete and submit your forms to the Home Office on your behalf.
Request the Application Package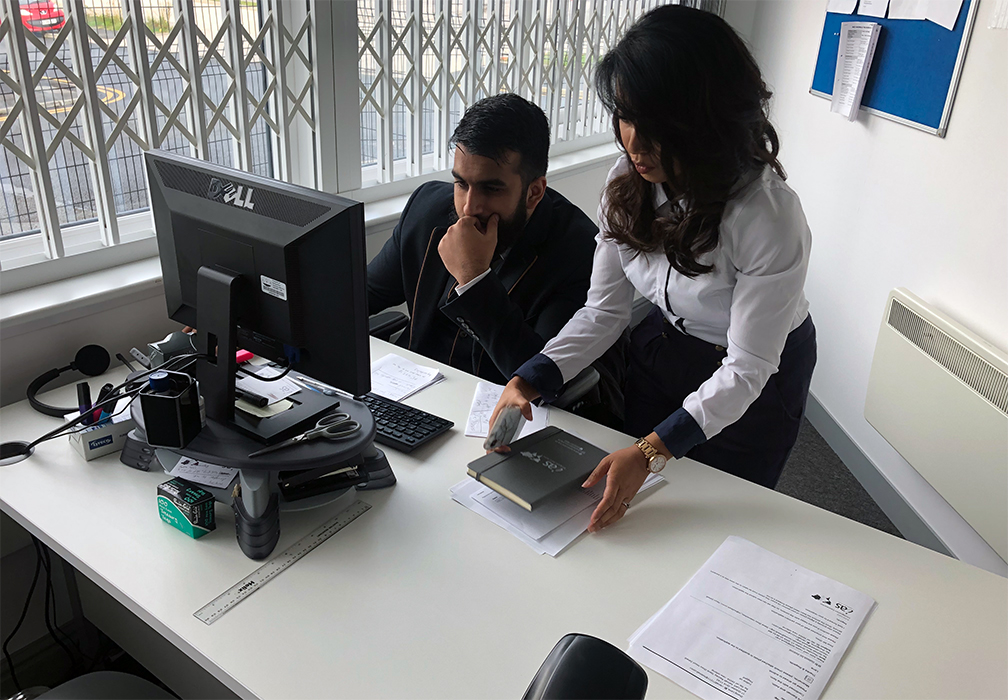 The Fast Track Package
Our Fast-Track Application Package is a premium service for those who need to submit their application in time with their deadlines. Your case will become a top priority for our lawyers and you will benefit from our highest-quality services.
Request the Fast Track Package
The Appeal Package
By choosing our Appeal Package, you can rely on our lawyers' legal knowledge and experience to ensure you have the highest chance of a successful appeal. We will also fully represent you in any hearings/tribunals.
Request the Appeal Package
Related pages for your continued reading.