How to open a company in Portugal
Are you an aspiring entrepreneur in the USA with dreams of expanding your business to the picturesque landscapes and vibrant culture of Portugal? At Total Law, we understand that venturing into the Portuguese business landscape can be both exciting and complex.
Whether you're eager to open a company in Portugal, navigate legal intricacies, or ensure compliance, our dedicated experts are here to guide you. Give us a call at +1 844 290 6312 to discuss your aspirations, address your questions, and receive tailored advice that aligns with your unique business goals
Starting a business in Portugal Overview
Due to its strategic geographic location, favorable tax environment, and burgeoning GDP, Portugal presents itself as an appealing choice for entrepreneurs aspiring to establish a business overseas. In Portugal, the process of initiating a company of diverse kinds is both swift and uncomplicated.
Relationship-building is important to Portuguese corporate culture. Because of this, decision-making frequently necessitates several meetings. Portugal is home to more than a million businesses, according to the most recent census.
Wholesale and retail are the industries to which these businesses most frequently belong. The market is dominated by agriculture as well, followed by hospitality.
"I'm very happy with the standard of training received on the OISC Level 1 course, i passed my exam. Thank you!"
"My application was approved and a huge weight has been lifted from our shoulders this year "
"We used this service for the spouse visa extension application to assure that all the information was valid and correct."
Requirements for opening a company in Portugal
Initiating a business venture in Portugal involves a series of essential steps. To kickstart this process, you are required to apply for an Immigrant Entrepreneur Visa, commonly known as the D2 visa.
This application must be submitted alongside a comprehensive business plan to a Portuguese Consulate situated in your home country.
Furthermore, an alternative avenue is available through the Start-Up Visa route. To embark on this path, you first need to request a residence permit.
Once obtained, you can proceed to open an account with a Portuguese bank of your choice. The following sequence of actions outlines the process:
Deed of Incorporation: This legal document formalizes the establishment of your company.
Certificate of Eligibility: This certificate serves as verification that your proposed business aligns with the criteria set by Portuguese regulations.
Payment of Membership Fee: To progress, you'll need to fulfill the payment of the membership fee associated with your chosen business structure.
NIF (Portuguese Tax Identification Number): Acquiring an NIF is crucial; it's your unique tax identification number in Portugal.
Declaration of the Start of Business: Officially declaring the initiation of your business operations is a pivotal part of the process.
IBAN (International Bank Account Number): Acquiring an IBAN from a Portuguese bank is essential for your financial operations.
Business Registration: The registration of your business entity with relevant authorities is an imperative step in the process.
Registration with Social Security: Ensuring your business is properly registered with social security is vital to adhere to legal requirements.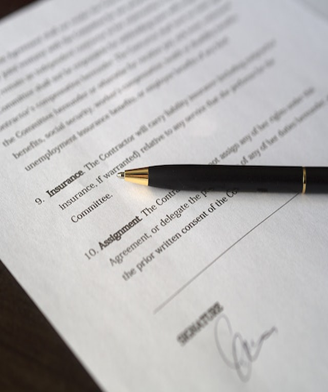 Choosing the Right Legal Structure For Opening a Company In Portugal
Portugal offers a diverse range of legal structures, known as "forma legal," to cater to various business needs. When selecting a legal form for your company, the initial consideration should be whether you intend to operate as a sole proprietor or in partnership. Starting as an individual often entails fewer financial prerequisites. Here's a succinct overview of each legal structure:
Individual Companies
Individual Entrepreneur (Empresário em Nome Individual): This category allows for the sale of both products and services. Opening a company requires no minimum capital, though personal and business assets are not separate. Consequently, you assume unlimited liability. Nonetheless, advantages such as a tax exemption from social security fees during the first year can be availed.
Single Member Limited Company (Estabelecimento Individual de Responsabilidade Limitada): A minimum share capital of €5,000 is obligatory. This structure provides a separation between personal and business assets, with only assets tied to your business activity liable for debts.
Sole Proprietorship by Shares (Sociedade Unipessoal por Quotas): Owned by a single shareholder, this type permits you to define the initial capital, with a minimum investment of €1, or €2 if shared by two partners. A distinct company bank account creation and hiring an accountant are prerequisites.
Collective Companies 
General Partnership (Sociedade em Nome Coletivo): Capital requirements are absent for this type. Each partner shoulders unlimited responsibility for the company's social obligations.
Private Limited Company (Sociedade por Quotas): A minimum of two partners, sharing quotas, is necessary. An investment of at least €5,000 is required. Liability for each partner is limited to the shared capital, confining creditors' access to your company's assets in cases of debt.
Public Limited Company (Sociedade Anónima): Among the more intricate options, this type involves greater regulations and legal obligations. A minimum of five partners is mandated, each holding company stock. A minimum capital of €50,000 is necessary.
Limited Partnership (Sociedade em Comandita): Requiring an investment of at least €50,000, this structure involves two categories of partners; managing partners with unlimited liability, and partners with limited liability.
Licenses, Permits, and Legal Obligations
Overview
Operating your business in Portugal necessitates the acquisition of essential licenses and permits. To initiate this process, you're required to submit an application to the Directorate-General for Economic Activities (DGAE).
This application can be lodged through the Balcão do Empreendedor (BDE), a streamlined platform designed to facilitate business-related procedures. Here are the details of this crucial step:
Submitting Your Application to DGAE:
The Directorate-General for Economic Activities (DGAE) serves as the regulatory authority overseeing business activities in Portugal.
It plays a pivotal role in granting licenses and permits necessary for your business operations. To initiate this process, you'll need to prepare and submit a comprehensive application outlining the nature of your business and the specific licenses you require.
Leveraging Balcão do Empreendedor (BDE):
The Balcão do Empreendedor (BDE), translated as the Entrepreneur's Counter, is a dedicated portal designed to simplify the administrative procedures associated with starting and operating a business in Portugal.
It serves as a centralized platform where you can submit your application, access relevant forms, and obtain information regarding the licenses and permits pertinent to your business activities.
Streamlined Process and Accessibility:
One of the key advantages of utilizing the BDE is the streamlined process it offers. By providing a digital platform for application submission, the BDE minimizes bureaucratic hurdles, expediting the licensing process. This accessibility empowers entrepreneurs to navigate the regulatory landscape with greater ease and efficiency.
Comprehensive Support:
The BDE is not only a submission portal but also a valuable resource hub. It offers comprehensive information about various licenses and permits, guiding entrepreneurs through the specific requirements associated with different industries and business activities. This ensures that you're well-informed and equipped to fulfill all necessary obligations.
Opening an Online Business in Portugal
Overview
Embarking on the journey of establishing a company in Portugal involves a series of well-defined steps. To initiate this process, obtaining a NIF (Portuguese tax identification number) is the foundational step.
Subsequent stages encompass the selection of a legal structure for your business and the naming of your company. While a list of pre-approved names is available for selection, opting for a distinct name necessitates requesting a Denomination Approval Certificate.
Following these initial steps, the subsequent actions are as follows:
Open a Bank Account and Deposit Initial Capital:
Initiate the financial aspect of your business by opening a bank account and depositing the initial capital of about €100-150 required.
Draft the Articles of Association:
This crucial document outlines the rules and regulations governing your company's operations.
Acquire the Commercial Registration:
Obtaining the Commercial Registration is a pivotal step in the official recognition of your business.
Declare the Start of Activity with Tax Authorities:
Notify the tax authorities about the commencement of your business activities.
Register for Social Security:
Ensuring compliance with social security regulations is essential for the smooth operation of your business.
As you navigate this process, remember to have your identification card, passport, or residence permit on hand. The total cost for these procedures is approximately €360. It's worth noting that if your business involves property ownership, this amount could vary.
Overview
In Portugal, the significance of corporate social responsibility (CSR) and ethical business practices has been steadily gaining traction among companies. The recognition of their impact on society and the environment has spurred a concerted effort towards responsible business conduct. Let's delve into the depth of this movement and its implications:
Elevated Concern for Social Responsibility:
The pursuit of corporate social responsibility has emerged as a prominent concern within the Portuguese business landscape. Recognizing the intricate interplay between business operations and societal well-being, companies are increasingly aligning their practices with ethical standards that extend beyond mere profit generation.
Portugal's Sustainable Development Ranking:
An important metric of this commitment is Portugal's ranking in the Cambridge Sustainable Development Report of 2022, where the nation proudly secures the 20th spot on the global scale for sustainable development goals.
This positioning reflects Portugal's dedication to fostering sustainable practices that benefit the economy, environment, and society as a whole.
Role of RSO:
Promoting a Nationwide Ethos At the forefront of this movement stands the ResponSave Portugal (RSO), a nationwide network dedicated to promoting and advocating corporate social responsibility.
This organization serves as a platform for companies to collaboratively engage in initiatives that prioritize sustainability, inclusivity, and ethical conduct. Through educational programs, workshops, and partnerships, the RSO nurtures a culture of responsible business practices.
Incorporating CSR as a Strategic Imperative:
The surge in corporate social responsibility is not merely a trend but a strategic imperative. Portuguese businesses are increasingly comprehending that their success is intrinsically linked to their ability to positively impact the communities they serve. By adopting CSR initiatives, businesses not only enhance their reputation but also contribute to the overall well-being of society.
Support and Incentives for Entrepreneurs
Overview
The Portuguese government has taken proactive steps to bolster emerging businesses by introducing a comprehensive array of public incentives. These initiatives aim to provide substantial support for startups and enterprises aiming for growth.
Managed by distinct entities, these incentives cover various facets of business development, fostering innovation, expansion, and economic progress.
IAPMEI (Agency for Competitiveness and Innovation)
The IAPMEI stands as a pivotal institution in Portugal's business landscape, orchestrating incentive schemes tailored to stimulate corporate and entrepreneurial innovation.
Moreover, the agency is dedicated to enhancing small and medium-sized enterprises (SMEs) by offering programs that facilitate their qualification, internationalization efforts, and advancements in research and technology.
Through its initiatives, IAPMEI aims to empower businesses with the resources and opportunities needed to thrive in a competitive market.
Turismo de Portugal – Boosting Tourism Ventures
In line with Portugal's flourishing tourism industry, Turismo de Portugal plays a crucial role in promoting and sustaining growth within this sector. This national tourism board directs its efforts towards supporting projects with financial backing, utilizing venture capital mechanisms, and facilitating real estate investments. Additionally, the involvement of mutual guarantee companies ensures a multifaceted approach to enhancing tourism-related ventures, ultimately contributing to the enrichment of the broader economy.
AICEP – Foreign Investment and Economic Enrichment
The AICEP serves as an instrumental entity in the realm of foreign investment projects. Its primary objective revolves around selecting and nurturing initiatives that not only attract foreign capital but also bring substantial value to the local economy. By actively promoting projects that contribute to increased Gross Value Added (GVA), a reduction in the trade deficit, and the creation of job opportunities, AICEP actively aligns itself with Portugal's broader economic development goals.
Investe Jovem: Support for Young Entrepreneurs
Cognizant of the importance of youth in fostering innovation, the Investe Jovem program specifically caters to young entrepreneurs aged between 18 and 30. Under the regulatory oversight of the Institute for Employment and Vocational Training (IEFP), this initiative offers both financial backing and essential technical advice. By empowering young minds with the resources and guidance needed to transform their innovative ideas into viable businesses, Investe Jovem contributes to cultivating a dynamic and forward-thinking entrepreneurial landscape.
Startup Lisboa: Empowering Entrepreneurs in Lisbon
For those embarking on their entrepreneurial journey in Lisbon, Startup Lisboa emerges as an invaluable ally. This private incubator extends a comprehensive range of services to aspirants, encompassing mentoring, networking activities, investment facilitation, and provision of office spaces. Through these offerings, Startup Lisboa empowers emerging entrepreneurs with the knowledge, connections, and infrastructure required to navigate the challenges of business inception and growth effectively.
Portugal's commitment to fostering business growth is underscored by its diverse range of public incentives managed by IAPMEI, Turismo de Portugal, and AICEP. These initiatives, along with targeted programs like Investe Jovem and valuable resources such as Startup Lisboa, collectively contribute to creating a supportive and thriving ecosystem for entrepreneurs and businesses in Portugal.
Accounting, Taxation, and Insurance
Navigating the tax landscape for businesses in Portugal involves key considerations. Corporate Income Tax (IRC) affects limited and incorporated entities, while self-employed sole traders and partnerships follow income tax rules. Corporate tax is paid in three installments, with a 21% flat rate on taxable profit, potentially reduced to 17% for small and medium-sized companies.
Municipality surcharges and state charges on varying profit ranges are also part of the equation. Additionally, Value Added Tax (Vat or IVA) applies to companies and self-employed individuals, varying by turnover.
Reporting obligations and differing Vat rates for regions, along with deductible costs, further shape the taxation framework.
In Portugal, businesses typically require various types of insurance, including public liability, employer's liability, professional indemnity, product liability, and commercial property insurance, depending on their industry and operations.
Public liability insurance is crucial for interactions with the public, while employer's liability covers work-related injuries. Professional indemnity insurance is advisable for service-based industries, and product liability insurance is recommended for businesses selling products.
Obtaining coverage involves assessing needs, researching reputable providers, requesting quotes, comparing options, and partnering with local advisors to navigate the process effectively. Regularly reviewing and renewing coverage ensures ongoing protection and compliance with legal requirements.
How Can Total Law Help
Our specialized advisory services are designed to navigate the intricate pathways of international business setup, offering you a clear roadmap to success. With our expert insights, we provide comprehensive advice on legal frameworks, regulatory compliance, taxation, and cultural nuances, ensuring that you make informed decisions at every step.
For personalized advice tailored to your business aspirations, connect with Total Law at +1 844 290 6312. Our expertise ensures you navigate the intricacies of establishing a business in Portugal effectively.
Advice Package
Comprehensive immigration advice tailored to your circumstances and goals.
Application Package
Designed to make your visa application as smooth and stress-free as possible.

Fast Track Package
Premium application service that ensures your visa application is submitted to meet your deadline.
Appeal Package
Ensure you have the greatest chance of a successful appeal. We will represent you in any case.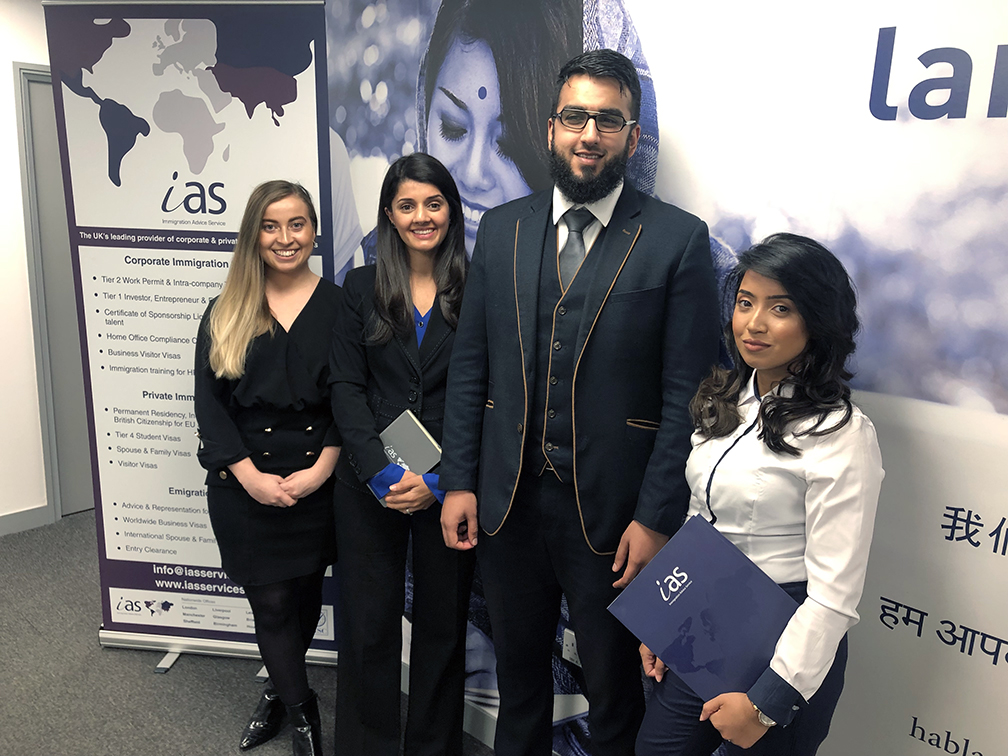 The Advice Package
During this untimed Advice Session with our professional immigration lawyers in London, you will receive our comprehensive advice, completely tailored to your needs and your situation.
Request the Advice Package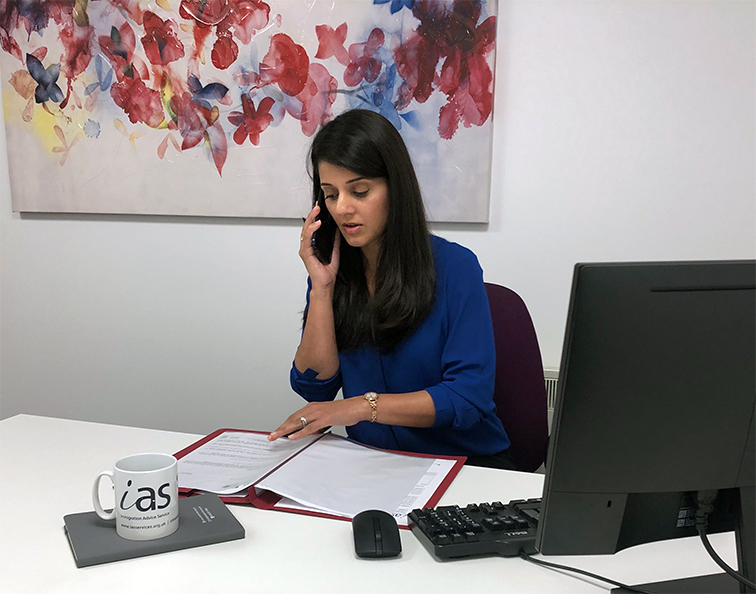 The Application Package
With our Application Package, your dedicated immigration lawyer will advise you on your application process and eligibility. Your caseworker will then complete and submit your forms to the Home Office on your behalf.
Request the Application Package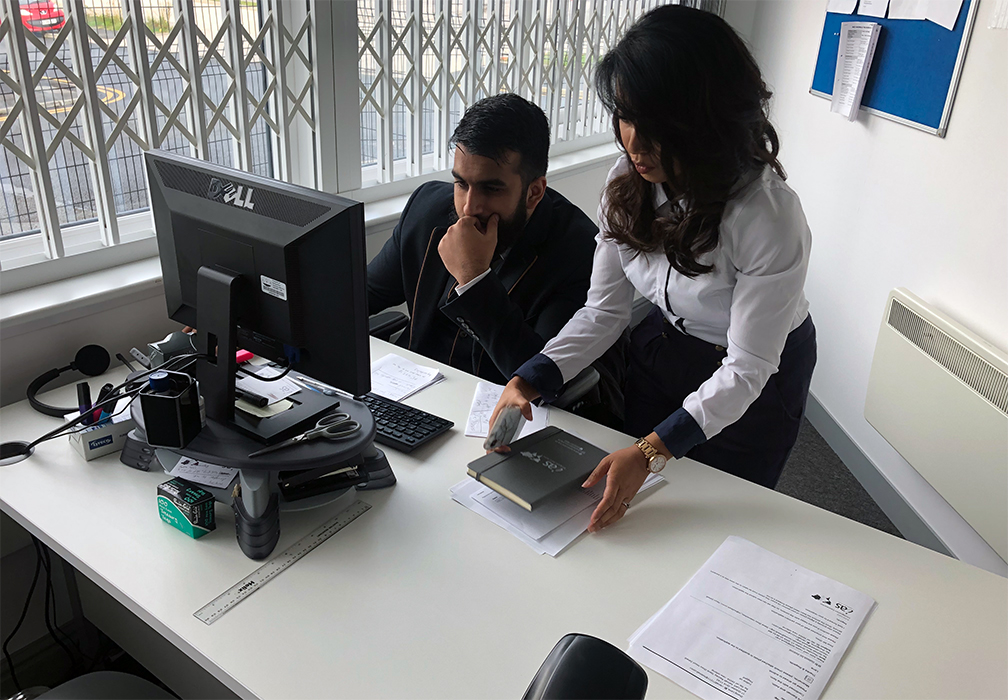 The Fast Track Package
Our Fast-Track Application Package is a premium service for those who need to submit their application in time with their deadlines. Your case will become a top priority for our lawyers and you will benefit from our highest-quality services.
Request the Fast Track Package
The Appeal Package
By choosing our Appeal Package, you can rely on our lawyers' legal knowledge and experience to ensure you have the highest chance of a successful appeal. We will also fully represent you in any hearings/tribunals.
Request the Appeal Package
Frequently Answered Questions
Yes, foreigners can start a business in Portugal. Non-EU/EFTA nationals might need a Portuguese visa and residency permit.
Benefits include a favorable investment environment, skilled workforce, innovation support, strategic location, and access to EU markets.
While some business types mandate a registered office address, flexible options are available, such as virtual office services, to meet this requirement.
Profitability hinges on factors such as market trends, competition, and your business strategy. Industries like tourism, renewable energy, technology, and export-oriented sectors exhibit potential for profitability.
Incorporating in Portugal grants you access to a business-friendly ecosystem, innovative support mechanisms, strategic EU location, and favorable tax regimes, enhancing your market reach and growth prospects.