Portugal Dual Citizenship for US Citizens
Portugal, with its stunning landscapes, rich history, and vibrant culture, has become an attractive destination for individuals seeking dual citizenship. This article explores the nuances of Portugal's dual citizenship laws and provides a step-by-step guide for US citizens interested in obtaining Portuguese citizenship.
At Total Law, we understand that your journey toward dual citizenship and global opportunities is a significant step. Our team of experienced immigration experts is here to guide you every step of the way. Call us today at +1 844 290 6312 and take that first step.
Does Portugal Allow Dual Citizenship?
Portugal is known for its welcoming approach to dual citizenship. In fact, Portugal permits not only dual citizenship but also triple citizenship, meaning individuals can hold citizenship in Portugal, the United States, and another country simultaneously.
Portuguese law does not require you to renounce your current citizenship when acquiring Portuguese citizenship, making it a particularly attractive option for US citizens looking to expand their international horizons.
"I'm very happy with the standard of training received on the OISC Level 1 course, i passed my exam. Thank you!"
"My application was approved and a huge weight has been lifted from our shoulders this year "
"We used this service for the spouse visa extension application to assure that all the information was valid and correct."
Portugal Dual Citizenship Eligibility
Portuguese dual citizenship offers an appealing opportunity for individuals from the United States and other countries to embrace the rich cultural heritage and numerous advantages that come with being a citizen of Portugal.
Here, we delve deeper into the various routes through which one can qualify for Portuguese dual citizenship:
1. Descent or Birth (Jus Sanguinis):
Portuguese law recognizes the principle of jus sanguinis, which grants citizenship to individuals with Portuguese ancestry. Portuguese citizenship is automatically conferred in certain scenarios: if you have Portuguese parents, grandparents, or were born in Portugal. The criteria are as follows:
Portuguese Parent: You become a Portuguese citizen if you have at least one Portuguese parent, regardless of your place of birth.
Portuguese Grandparent: You qualify if you have a Portuguese grandparent who retained their nationality and you've resided in Portugal for at least three years with connections to the Portuguese community and knowledge of the language.
Born in Portugal to Foreign Parents (Before 2020): If born in Portugal to foreign parents, one of whom has lived in Portugal for at least five years (since 1981), two years (since 2018), or one year (since 2020) at the time of your birth, you gain citizenship.
Born in Portugal to Foreign Parents (After 2020): If born in Portugal to foreign parents and aged 18 or older, residing in Portugal for five years, you're eligible.
Child of a Parent Who Gained Portuguese Citizenship: If you're under 18 or have a serious disability and one of your parents becomes a Portuguese citizen after your birth, you can apply if you've lived in Portugal for five years.
To apply for citizenship through birth or descent, visit an IRN office, the National Support Center for the Integration of Migrants (CNAIM) in Lisbon or Porto, a Citizen Shop in Portugal, or the Portuguese embassy/consulate in your home country.
Required documentation varies but may include birth certificates, proof of relationship, nationality evidence, residency records, integration proof, and a declaration of Portuguese nationality or a letter to the Ministry of Justice.
The application is free for descent cases; for birth (born in Portugal), it costs €250, or €200 if under 18 or disabled, applying due to a parent's acquisition of Portuguese nationality.
2. Naturalization of Foreign Residents:
Portuguese citizenship through naturalization can be obtained by applying at various authorized locations, including IRN offices, the National Support Center for the Integration of Migrants (CNAIM) in Lisbon or Porto, Citizen Shops within Portugal, or Portuguese embassies or consulates in your home country.
To initiate the process, you'll need to submit essential documents such as your current passport or travel ID, birth certificate, proof of residency in Portugal for the required duration (typically demonstrated by a valid residence permit), evidence of Portuguese language proficiency at least at the A2 level on the CEFR scale, a clean criminal record certificate, and a formal letter addressed to the Ministry of Justice requesting Portuguese citizenship. Additionally, there is an application fee of €250 associated with this naturalization process.
3. Marriage: Spousal Eligibility
Portuguese citizenship can be pursued without meeting the standard five-year residency obligation if you are married to or in a de facto partnership with a Portuguese citizen. A crucial requirement is that the marital or partnership bond should have persisted for a minimum of three years.
Unlike the traditional residency path, this option doesn't necessitate any physical presence in Portugal. For instance, you could marry a Portuguese national outside of Portugal and reside with them overseas for three years. However, a connection to the Portuguese community, such as proficiency in the Portuguese language, still needs to be demonstrated to qualify for this citizenship route.
4. Adoption: 
Children aged 0 to 18 can be adopted by Portuguese citizens, leading to potential Portuguese citizenship for the adoptive parents. To initiate the adoption process, prospective parents must establish their identity, residency, marital status, and financial stability. This process typically spans up to 18 months and involves multiple interviews and assessments. Upon successful adoption completion, the child automatically acquires Portuguese citizenship.
Eligibility for Portuguese Citizenship by Adoption necessitates meeting specific criteria: having legal residence in Portugal for at least 5 years or having a parent born with Portuguese citizenship, demonstrating proficiency in the Portuguese language and culture, obtaining written consent from parents or guardians for those under 18, displaying genuine interest in Portuguese life and culture, presenting valid identification and proof of completed adoption procedures, along with a court order for Portuguese Citizenship. Additionally, applicants are required to undergo a medical examination and provide vaccination records as per Portuguese government regulations. Meeting these criteria may render an applicant eligible for Portuguese Citizenship through adoption.
5. Investment: Citizenship by Investment
Non-EU nationals who hold a Portuguese Golden visa are granted a residence permit that enables them to travel to and from Portugal at will, as well as to settle there permanently. With the Golden visa, they can travel to other EU nations. In order to qualify for the Portuguese Golden visa programme, applicants must invest a sizable sum of money in Portugal. After five years, they can apply to become citizens or permanent residents.
To qualify for a Golden Visa in Portugal, certain conditions must be met. Firstly, you need to be at least 18 years old, have a clean criminal record, and possess the funds you intend to invest. The core requirement is making a substantial investment that benefits Portugal's economy and committing to maintaining that investment for a minimum of five years. There are several investment options available to meet these criteria:
Buy a property valued at €500,000 (€400,000 in low-density areas).
Invest €350,000 in real estate in a Portuguese urban regeneration area (or €280,000 in low-density areas) approved by SEF.
Invest at least €500,000 in a qualifying Investment Fund, typically involving venture capital in real estate or tech startups, regulated by the Portuguese CMVM.
Transfer a minimum of €1 million to a Portuguese bank account.
Purchase company shares worth at least €1 million.
Invest at least €1 million in a company.
Create ten jobs for Portuguese nationals.
Invest at least €350,000 to establish or reinforce the share capital of a commercial company, resulting in at least five full-time jobs.
Transfer a minimum of €350,000 for research activities in science or technology conducted by public or private research institutions.
Contribute at least €250,000 to support the arts or the reconstruction of national heritage.
Meeting these investment criteria can help you acquire the Portugal Dual Citizenship.
6. Residence in a Portuguese Overseas Territory: 
Residence in Territories: Residence in Portuguese overseas territories, such as the Azores or Madeira, may lead to eligibility for Portuguese citizenship. Requirements may differ for each territory, so it's advisable to seek detailed information for your specific location.
7. Sephardic Jewish Descendancy: 
Portuguese nationality can be granted through naturalization to descendants of Portuguese Sephardic Jews who were expelled from Portugal and Spain in the fifteenth century, as per Organic Law No. 1/2013 of 29 July. The eligibility criteria require applicants to be adult or emancipated Sephardic Jews of Portuguese descent with no convictions for crimes carrying a maximum prison sentence equal to or exceeding three years under Portuguese law.
Applicants must demonstrate their Sephardic Jewish lineage through family surnames, language, and genealogical connections to the Portuguese Sephardic community.
The application should include various documents, including birth certificates, criminal records, proof of property ownership in Portugal, and a Jewish community certificate confirming Sephardic lineage, or alternative evidence like synagogue records or residence permits if the certificate is unavailable.
In the absence of a certificate, applicants may provide other forms of evidence, such as documents from the Jewish community, records from synagogues and Jewish cemeteries, or property deeds and wills that establish their direct or collateral family connection to the Sephardic community of Portuguese origin.
This process allows descendants of Portuguese Sephardic Jews to obtain Portuguese nationality.
Portugal Dual Citizenship Requirements
You automatically receive Portuguese citizenship if you have Portuguese parents or grandparents or, in certain cases, if you were born in Portugal yourself. To be eligible, at least one of the following needs to apply to you:
You have at least one Portuguese parent who was a Portuguese national at the time of your birth, irrespective of where you were born.
You have a Portuguese grandparent who has retained their nationality, as long as you have been living in Portugal for at least three years and are connected to the Portuguese community, including knowing the Portuguese language.
You were born in Portugal to foreign parents and at least one of them has been living in Portugal for at least five years (since 1981), two years (since 2018), or one year (since 2020) at the time of your birth. To obtain Portuguese citizenship, you'll need a long-form birth certificate containing comprehensive birth details and your Portuguese parents' names, along with valid Portuguese passports and identification cards of your Portuguese parent(s). Additionally, your non-Portuguese parent's birth certificate must be authenticated by their birth country's government through an Apostille process.
You were born in Portugal to foreign parents, are 18 or above, and have lived in Portugal for five years.
You are aged under 18 or have a serious disability and at least one of your parents became a Portuguese national after you were born, as long as you have been living in Portugal for at least five years.
How to Get Dual Citizenship In Portugal: The Application Process
Documents and Procedures for Portuguese Dual Citizenship Obtaining Portuguese dual citizenship is a significant undertaking, and meticulous attention to the required documents and procedures is essential. Here, we provide a detailed overview of the documentation and steps necessary for a successful application:
1. Proof of Residency: 
To establish your eligibility, you'll need to provide evidence of your legal residence in Portugal or the relevant Portuguese territory. This might include: Rental Agreements: Copies of lease agreements or housing contracts showing your residence in Portugal. Utility Bills: Utility bills in your name for the address of residence. Employment Contracts: If you're working in Portugal, include employment contracts as proof of your economic ties to the country.
2. Birth Certificate: 
Include a certified copy of your birth certificate as part of your application. Ensure that it's properly translated into Portuguese and, if required, notarized or authenticated.
3. Marriage Certificate (if applicable): 
If you are applying for citizenship based on marriage to a Portuguese citizen, include your marriage certificate. Ensure it is duly authenticated and translated as necessary.
4. Background Check:
A clean criminal record is typically a prerequisite for Portuguese citizenship. You will need to provide a police clearance certificate from your home country and from any countries where you have resided during the specified period.
5. Proof of Financial Stability (if applicable):
If you're pursuing citizenship through investment, you'll need to provide documentation of your financial investments in Portugal. This could include property deeds, bank statements, or incorporation documents for businesses you've established in Portugal.
6. Special Documentation (for unique circumstances): 
Depending on the pathway you're pursuing, there may be additional, unique documentation requirements. For example, individuals claiming Sephardic Jewish descendancy will need to provide genealogical evidence of their heritage.
7. Application Submission: 
Once you've gathered all required documents and met the eligibility criteria, complete the official application form. You can obtain this form from the Portuguese Immigration and Borders Service (SEF) or the Portuguese consulate in your jurisdiction.
8. Payment of Fees: 
The application is free if you are applying through descent (in other words, you have Portuguese parents or grandparents). If you apply through birth (born in Portugal), the cost is €250. You will need to pay €200 if you are under 18 or disabled and applying because a parent became a Portuguese national after you were born.
9. Waiting for Processing: 
The processing times for Portuguese dual citizenship applications can vary. It's essential to be patient during this stage and promptly respond to any requests for additional information or documentation.
10. Language Test (if applicable):
To qualify for Portuguese dual citizenship, it's generally required to demonstrate basic conversational proficiency in Portuguese by achieving a minimum of 55% in a two-hour language proficiency test that assesses reading, writing, listening, and speaking skills.
However, exemptions from this test are granted to those who are over 60 years old, illiterate, handicapped, or dealing with severe health issues, hail from Portuguese-speaking territories, are married to a Portuguese citizen, have lived in Portugal for at least five years, hold a document proving higher language proficiency, or fall under special categories like individuals with special needs, children under ten, or those with learning difficulties who can take a simplified test.
What To Do If You Application Is Rejected
There is no appeals process if your application for Portuguese citizenship is turned down. You can contact the IRN or the Portuguese embassy or consulate (in Portuguese) in your home country to ask them to reconsider their decision. If you want to take the matter further, you will need to go through the Portuguese courts.
This can be a costly and lengthy process, so you'll need to find good legal representation. Feel free to reach out to Total Law today at +1 844 290 6312 for further information and assistance regarding application rejections.
Benefits of Portugal Citizenship
Portuguese citizenship comes with a range of compelling advantages that make it an attractive option for those seeking both personal and professional opportunities. Some of the most promising ones are as followed:
Citizen Rights: Possessing a Portuguese passport grants valuable citizen rights. This includes access to educational programs, social security benefits, and the ability to work in Portugal. Portuguese citizens can also participate in national elections and enjoy unrestricted travel within the European Union, opening doors to numerous countries for exploration and residence.
Quality of Life: Portugal consistently ranks as one of the world's most globalized countries, offering an exceptional quality of life. From high-quality housing and environmental standards to personal security and modern infrastructure, Portugal has it all. Its stable political climate and scenic tourist spots, including picturesque beaches, make it an attractive destination for settling down or visiting.
Freedom of Mobility: Portuguese passport holders benefit from the right to live, work, and travel in all 27 European Union countries. They experience shorter waiting times and fewer restrictions when entering EU nations. This freedom of mobility is especially advantageous for frequent travelers and those seeking international opportunities.
Minimal Residency Requirements: Portugal stands out for its flexible citizenship requirements. Once you obtain Portuguese citizenship, there are no obligatory residency requirements, allowing you to maintain your status while living in other countries. Even when residing abroad, you retain the benefits of being an EU citizen, ensuring access to various privileges.
Tax Benefits and Healthcare: Portuguese tax laws, particularly the Non-Habitual Residence Program, offer favorable tax conditions to citizens and residents, including those with a golden visa. Additionally, Portugal boasts a top-notch healthcare system that extends its benefits to residents and citizens alike, ensuring access to quality medical care.
Education Opportunities: Portuguese citizens have access to quality education, including universities and research institutions. This opens doors to academic and professional growth for both residents and expatriates.
Cultural Richness: Portugal's rich history and diverse culture provide a vibrant and welcoming environment for its citizens. Festivals, cuisine, and traditions contribute to a unique cultural experience for residents and visitors.
Real Estate Opportunities: Owning Portuguese citizenship can facilitate real estate investments and property ownership, particularly for those interested in the country's booming real estate market.
How Can Total Law Help
At Total Law, we specialize in providing expert immigration advice, and we're here to assist you on your journey to obtaining Portugal dual citizenship. Our experienced team understands the intricacies of the dual citizenship process and will provide you with comprehensive guidance tailored to your unique situation.
From clarifying eligibility criteria to navigating documentation requirements and ensuring your application is accurate and complete, we're your trusted partners every step of the way. With Total Law by your side, achieving Portugal dual citizenship becomes a streamlined and achievable goal. Let us make your dream of dual citizenship a reality through our expert counsel and support.
Advice Package
Comprehensive immigration advice tailored to your circumstances and goals.
Application Package
Designed to make your visa application as smooth and stress-free as possible.

Fast Track Package
Premium application service that ensures your visa application is submitted to meet your deadline.
Appeal Package
Ensure you have the greatest chance of a successful appeal. We will represent you in any case.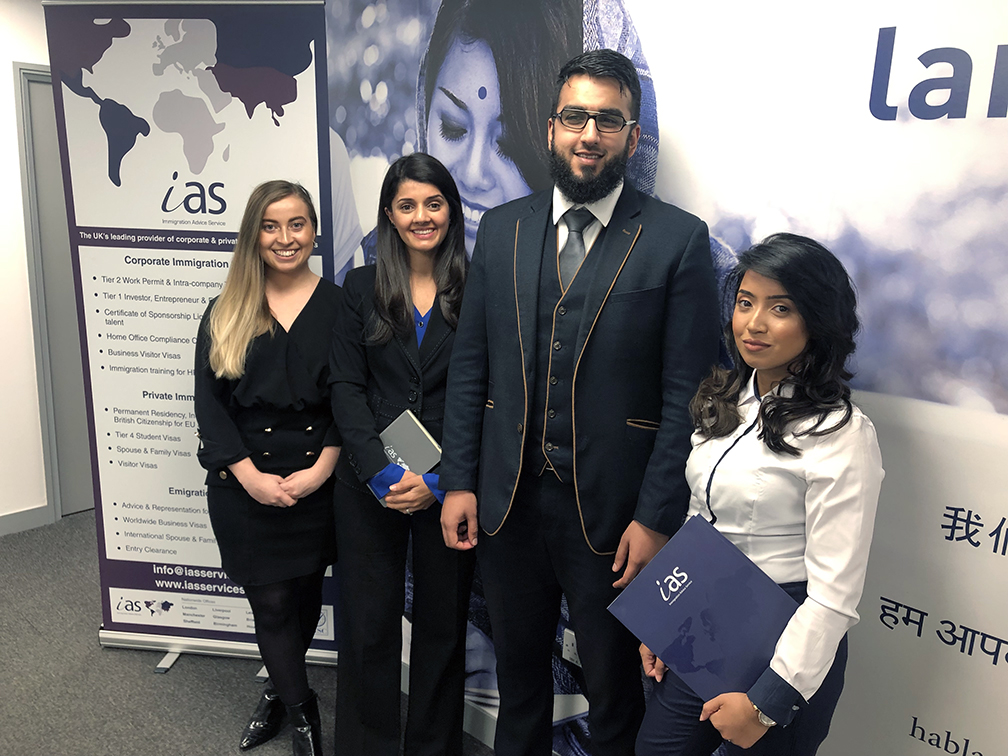 The Advice Package
During this untimed Advice Session with our professional immigration lawyers in London, you will receive our comprehensive advice, completely tailored to your needs and your situation.
Request the Advice Package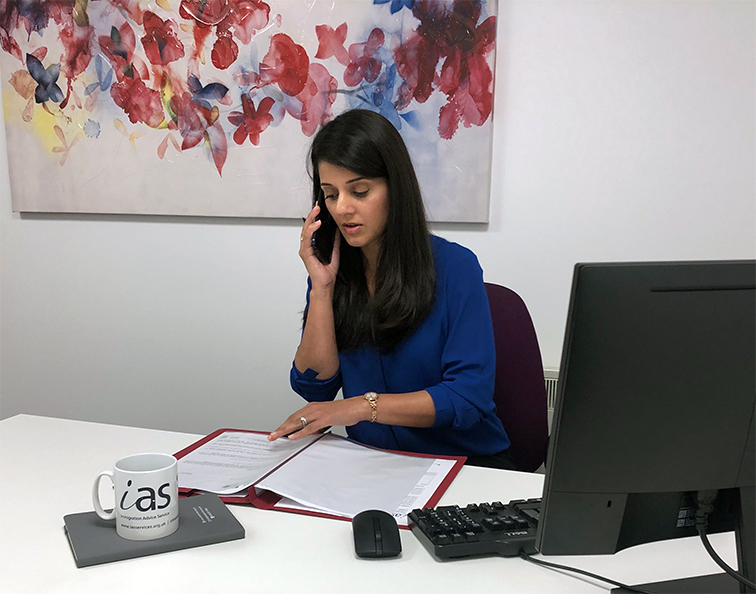 The Application Package
With our Application Package, your dedicated immigration lawyer will advise you on your application process and eligibility. Your caseworker will then complete and submit your forms to the Home Office on your behalf.
Request the Application Package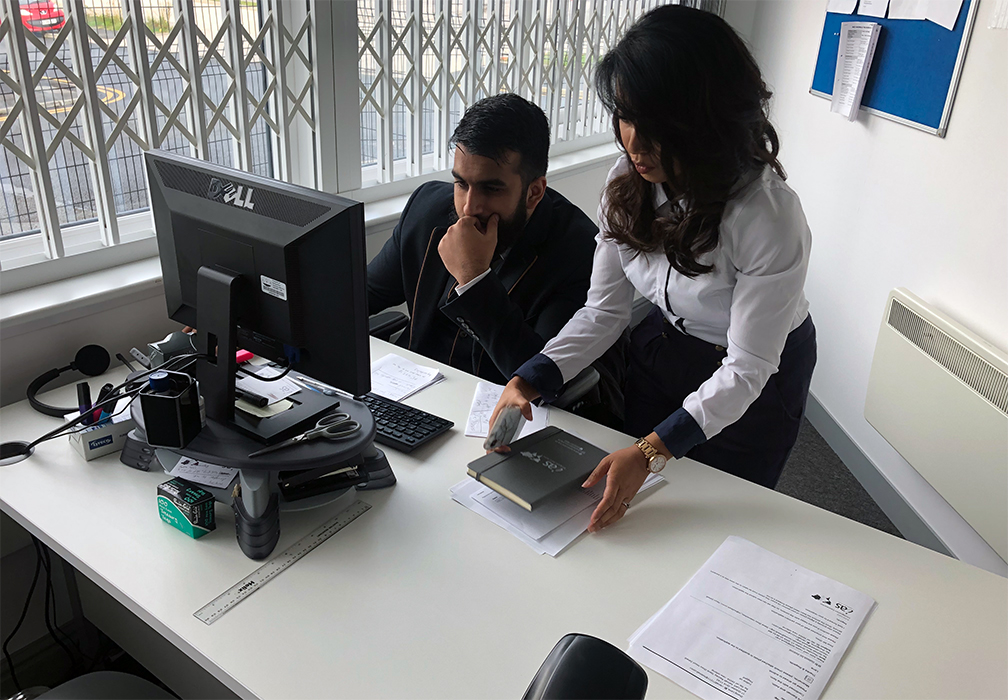 The Fast Track Package
Our Fast-Track Application Package is a premium service for those who need to submit their application in time with their deadlines. Your case will become a top priority for our lawyers and you will benefit from our highest-quality services.
Request the Fast Track Package
The Appeal Package
By choosing our Appeal Package, you can rely on our lawyers' legal knowledge and experience to ensure you have the highest chance of a successful appeal. We will also fully represent you in any hearings/tribunals.
Request the Appeal Package
Related pages for your continued reading.
Frequently Asked Questions
Yes, if you're pursuing Portuguese citizenship through residency, you typically need to live in Portugal for a specified period, often five years, before becoming eligible to apply for citizenship.
Yes, proficiency in the Portuguese language is usually required. Applicants often need to pass a language test or provide evidence of their language skills.
Dual citizens should be aware of potential tax obligations in both countries. It's advisable to consult with tax experts who specialize in international taxation to understand any tax implications and requirements.
Yes, you can apply for Portuguese citizenship through residency. If you live in Portugal for a specified period, typically five years, and meet other requirements, you may be eligible to apply for naturalization.
The United States generally permits its citizens to hold dual citizenship. However, it's essential to be aware of and comply with US tax laws and reporting requirements, especially if you have financial interests or income abroad.