Portugal Retirement Visa
If you are a retiree or have a steady stream of passive income and you're looking to migrate to Portugal, you may be eligible for the Portuguese Retirement Visa.
For more information on the Portugal Retirement Visa, including determining if you meet the eligibility requirements and how to apply, contact our immigration lawyers at Total Law. Call us today at +1 844 290 6312 or request a callback by completing the online contact form.
Portugal Retirement Visa Overview
The Portugal Retirement Visa, also called the D7 Visa or Passive Income Visa, is a temporary residence visa that allows non-EU citizens and their family members to migrate to Portugal.
The Retirement Visa was introduced in 2007 by the Portuguese government. It is specifically designed to attract individuals with sufficient savings or a stable source of passive income, such as pensions, investments, or rental income, which can cover their living expenses in Portugal.
This visa is an excellent option if you're an American citizen looking to enjoy retirement in an affordable and beautiful European country. While the D7 visa offers numerous benefits, you must meet specific criteria, including minimum financial requirements, to be eligible.
"I'm very happy with the standard of training received on the OISC Level 1 course, i passed my exam. Thank you!"
"My application was approved and a huge weight has been lifted from our shoulders this year "
"We used this service for the spouse visa extension application to assure that all the information was valid and correct."
Key Benefits Of Retiring In Portugal From USA
Besides living in a charming European country, there are several benefits of retiring in Portugal from the United States, and they include the following:
Age Restriction 
Portugal's Retirement Visa has no age restriction as long as the applicant is not under 18, ensuring that individuals of all ages can apply, whether they seek retirement in their early or later years.
Residence Rights 
Visa holders have residency rights to live, work, study, and start a business, providing the freedom to explore new interests or engage in part-time work if desired.
Path To Permanent Residency 
The D7 Visa grants temporary residence status initially for two years, with the possibility of renewal. After five years, visa holders can apply for permanent residency or even Portuguese citizenship, providing access to the European Union.
Family Inclusion
One significant advantage of the Portugal Retirement Visa is that it extends to immediate family members, including spouses and dependent children, allowing families to enjoy retirement together in Portugal.
Visa-Free Travel
Portugal's location within the Schengen Area grants visa holders the convenience of visa-free travel to 26 European countries. Upon obtaining Portuguese citizenship, individuals can travel to over 180 countries visa-free with their Portuguese passports.
Access to Residence Benefits
Visa holders and their families will have access to a high-quality education system and healthcare services as other Portuguese citizens.
Potential Tax Benefits 
With the D7 visa, individuals can apply for Portugal's Non-Habitual Resident Scheme (NHR), which may provide tax advantages, including tax exemptions on certain types of foreign income.
Cost of living 
Compared to many Western European countries, Portugal offers a relatively low cost of living, making it an attractive choice for retirees looking to maximize their retirement savings.
Portugal Retirement Visa Requirements
The Retirement Visa has lenient requirements. To be eligible, you must meet the following criteria:
Be 18 years old or above
Be a non-EU or non-Swiss national
Have a clean criminal record
Meet the minimum passive income requirement
Be willing to meet the minimum residency requirement
Have a Portuguese tax number
Have a Portuguese bank account
Have proof of accommodation in Portugal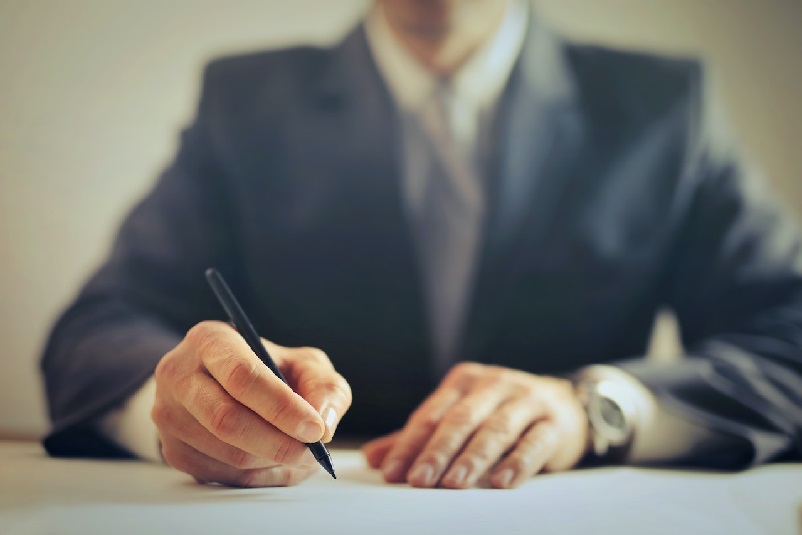 What is the Minimum Passive Income Requirement for the Retirement Visa?
Overview
One of the main eligibility requirements for the Retirement Visa is to have sufficient passive income to support yourself during your stay in Portugal. You must have this income without significantly committing to labor and time or relying on salaried income.
The acceptable passive income sources for the D7 visa include the following:
Pensions
Rental properties
Royalties
Intellectual properties
Dividends from financial investments
Interests from savings
Dividends from limited companies, as long as you don't work for the company.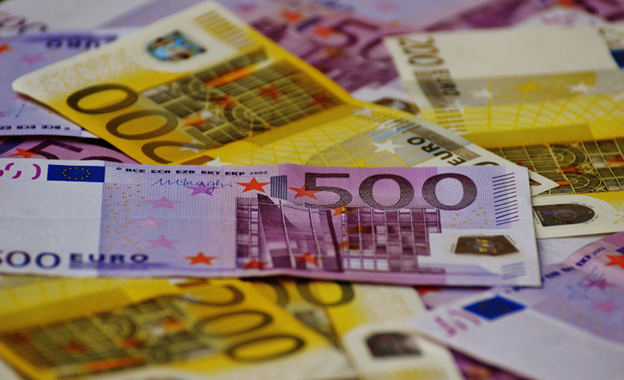 The Passive Income Requirement
The minimum income requirement for a D7 visa applicant is €760 per month, essentially the minimum national wage in Portugal. Before applying for the visa, you must have this income available for the first 12 months (€9,120).
If you're applying with a spouse or civil partner, you must demonstrate an additional 50% of the original financial requirement to account for an additional person. This will amount to an extra €4,560 for the first 12 months (€380 per month). As such, you should have a total income of €13,680.
If you have dependent children accompanying you, you must have an additional 30% of the required minimum income for each child. This amounts to €2,736 annually (€228 per month).
You can also have your dependent parents join you on the D7 visa. However, you can only do so after you have obtained the visa and settled in Portugal.
How to Show Proof of Passive Income Requirement
You must prove that you meet the passive income requirement with certain documents. Some acceptable proof of funds include the following:
Bank account statements for the last three months
Investment statements
Tax returns from the previous fiscal year
Pension statement from a company or pension check statement from relevant authorities
Proof of statements from property, intellectual, or other assets.
You must submit the original copies of these documents as part of your application.
What is the Minimum Residency Requirement?
Another vital requirement for the Retirement Visa is to maintain the minimum resident status when you begin living in Portugal. Otherwise, you might lose your resident status.
During your initial residence validity period, you must spend at least 16 months in Portugal for every 2 years. You cannot spend more than 6 months outside of Portugal within that 2-year timeframe.
For each subsequent residency permit duration, you must spend at least 30 months in Portugal within every 3 years. As such, you cannot spend more than six months outside Portugal during each 3-year period.
When you become a permanent resident, you must spend at least 30 months in Portugal every 5 years to maintain your status. This entails not exceeding 24 months outside of Portugal within that 5-year timeframe.
How to Get a Portuguese Tax Number From the USA
As part of the prerequisites for obtaining the Retirement Visa, you must get a Portuguese tax identification number, also called the "Número de Identificação Fiscal" or NIF number.
The NIF number is a unique 9-digit identifier allocated to every individual in Portugal who plans to engage in legal or fiscal transactions or operations. In this case, you will need the tax number to open a Portuguese bank account, another prerequisite for the D7 visa.
Other reasons you will need the NIF number when you eventually become a Portuguese resident include the following:
Paying taxes
Applying for a driver's licence
Setting up utilities
Buying a car
Inheriting Portuguese assets in a will
Attending a tertiary educational institution
Receiving income from work or a business activity
Buying and selling properties
To get a Portuguese tax number from the United States, you will need to appoint a legal representative to act as a proxy on your behalf. Your legal representative will visit the local Portuguese tax office and apply for a temporary tax number, which you can change to a permanent one when you arrive in Portugal.
The documents you'll need for the NIF application include the following:
A valid identification card or passport
A bank statement not more than three months old stating your non-Portuguese address
A document assigning power of attorney to your lawyer, who will act on your behalf
Note that applying for the NIF number is free, but you will pay €6.80 to obtain a tax card. Also, the application process for the tax number only takes a few hours.
Get in touch with our Portuguese immigration lawyers at Total Law to discuss how we can help you get your NIF number. Call us at +1 844 290 6312 to get started.
How to Open a Portuguese Bank Account
After obtaining your tax number, you will need to open a Portuguese bank account with it. This process is also as simple as obtaining the tax number and will take you a couple of days to get your bank account running.
There are two ways you can open a bank account: either do so yourself or through a proxy.
To open an account yourself, you must find a Portuguese bank offering online services to non-residents. Otherwise, you can authorize your legal representative to open the account in Portugal on your behalf.
You will need to present the following documents to open a bank account in Portugal:
A valid passport
Portuguese tax number
Proof of address in your country of residence
A starting deposit for the account, which will vary depending on the bank
Portugal Retirement Visa Costs
You will need to pay the following fees to apply for the Portuguese Retirement Visa:
Visa application fee: €90 ($100.77 at the Portuguese Embassy and Consulates in the US)
Residence permit processing fee at SEF: €83
Residence permit issuance fee: €72
Portuguese tax card: €6.80
You must also pay a travel health insurance fee, which will vary depending on the insurer. You might also be required to pay service charges depending on the visa processing center you use.
Documents Required to Apply for the Portuguese Retirement Visa
You will need to have the following documents to apply for the Portuguese Retirement Visa:
The D7 visa application form
A passport valid for at least 6 months from the date of your application
Two passport-sized photographs
Proof of long-term accommodation of at least 12 months in Portugal with documents such as a rental agreement, property deeds, or a signed letter from a Portuguese resident stating they will accommodate you.
Proof of sufficient funds through passive income with bank statements for the last 6 months
A clean criminal record from your country of residence
Proof of Portuguese tax number and bank account number
A private health insurance policy covering your first 12 months of stay.
A cover letter detailing your biodata, the reason for your visa application, any ties to Portugal you may have, your accommodation arrangements, how you intend to support yourself during your stay, and other important information the immigration authorities should know.
If you're applying with your spouse, civil partner, or dependent children, you may need evidence of your relationship with them. You can submit a birth or marriage certificate as proof.
How To Apply For A Portugal Retirement Visa From The USA
Applying for a Portugal Retirement Visa (D7 Visa) from the USA involves the following key steps:
Gather the Required Documents
Begin by collecting all the necessary documents for the visa application and other additional documents as required by the Portuguese consulate.
You must ensure that you meet the eligibility requirements and that your documents are sufficient to prove so to the immigration authorities.
Get the Online Application Form and Submit Your Documents
Contact the Embassy of Portugal in Washington, DC, or any of the Consular offices closest to you to find out how you can get the D7 visa application form. Over 15 Consulates of Portugal Offices are spread across the different states in the US.
After obtaining the form, fill it out accurately. Then, book an appointment to submit your documents and the application form in person at the Embassy or Consulate. Be aware that you must submit your application no earlier than 3 months before your proposed departure to Portugal.
In addition, you must pay the visa application fee when you arrive at the embassy. The consulate officers may hold on to your passport while they process your application.
Once your application has been processed, you will receive a notification via mail of the Embassy's decision.
If your application is successful, your visa will be attached to your passport. The residency visa you receive will be valid for 4 months from the issue date.
Apply for a Residence Permit
After obtaining your visa, you must travel to Portugal and apply for a residence permit with Portugal's Immigration and Borders Service (SEF) within the 4-month validity period.
The Embassy or Consulate may make an appointment for you after issuing your visa. Otherwise, you can visit SEF's website and make an appointment yourself.
During the SEF appointment, you must submit all supporting documents you used during the visa application. You'll also have to pay the residence permit fee and biometric evidence, including your photo, fingerprints, and signature.
The SEF appointment only takes a few minutes, and you will receive your residence permit within a couple of weeks.
Duration of a Portugal Retirement Visa
The Portugal Retirement Visa is a temporary visa usually valid for 120 days. However, the residence permit for the Retirement Visa is valid for an initial 2-year period. Afterward, you can renew it for an additional 3-year period.
How to Renew Portugal Retirement Visa
You can apply for an extension of stay or visa renewal when your residence permit expires.
Applications for stay extensions can be submitted in person at any SEF directorate or regional delegation using a standard form you or your legal representative must sign. You may also be able to apply for an extension online through SEF's website.
Here are the documents you must submit:
Two recent, identical color photographs with a plain background
Valid passport
Proof of having sufficient financial means,
Evidence of suitable accommodation.
Authorization for a criminal record check
Documentary proof of submitting a Residence Permit application.
Evidence of continuous presence in the national territory
Can I Get a Permanent Residency in Portugal With a Retirement Visa?
After five years of residing in Portugal under the D7 Visa and renewing it as required, you may become eligible to apply for permanent residency.
Eligibility requirements to apply for permanent residence permit include the following:
You must demonstrate sufficient knowledge of the Portuguese language to at least an A2 level
You must have no criminal record
You must have adequate income to support yourself during your residency.
Obtaining Portuguese Citizenship Through Retirement Visa
You can also apply for Portuguese citizenship by naturalization after five years on the Retirement Visa.
To apply for citizenship in Portugal, you must prove that you can speak Portuguese up to at least an A2 level on the Common European Framework of Reference for Languages (CEFR) scale by taking the Centro de Avaliação de Português Língua Estrangeira (CIPLE) language test.
You'll also need to submit the following documents as part of your permanent residency application:
Valid passport
Two identical colored passport photographs
Portuguese residence permit issued by SEF
Birth certificate
Document permitting SEF to conduct a criminal record check on you
Proof that you're actively involved in the Portuguese community
The citizenship by naturalization application will cost you €250.
How Can Total Law Help?
The Portugal retirement Visa has lenient requirements, but the application process involves several steps. It's essential that you work with an immigration lawyer to ensure you submit a robust application.
Our immigration lawyers at Total Law can help. We are experts in Portuguese immigration law and understand the intricacies of the D7 Visa and other Portugal visas.
If you choose IAS, our expert immigration lawyers will guide you through the entire process, from initial application to permanent residency. With our support, you can ensure that your retirement dream in Portugal becomes a reality.
To get started, call us at +1 844 290 6312 or request a callback by completing the online contact form today.
Advice Package
Comprehensive immigration advice tailored to your circumstances and goals.
Application Package
Designed to make your visa application as smooth and stress-free as possible.

Fast Track Package
Premium application service that ensures your visa application is submitted to meet your deadline.
Appeal Package
Ensure you have the greatest chance of a successful appeal. We will represent you in any case.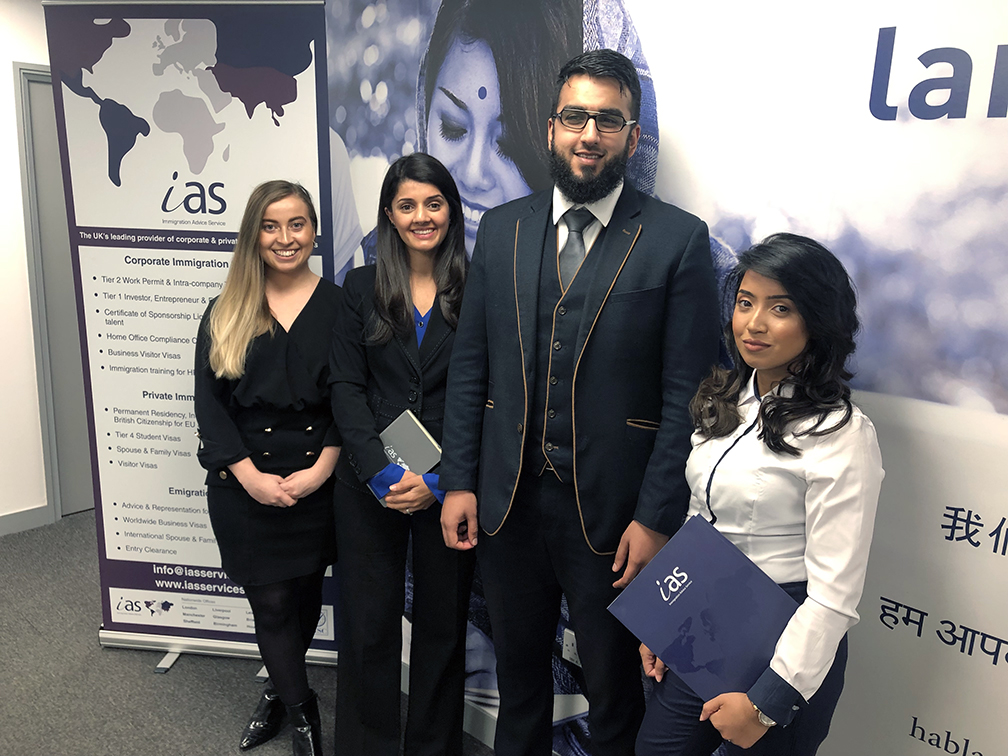 The Advice Package
During this untimed Advice Session with our professional immigration lawyers in London, you will receive our comprehensive advice, completely tailored to your needs and your situation.
Request the Advice Package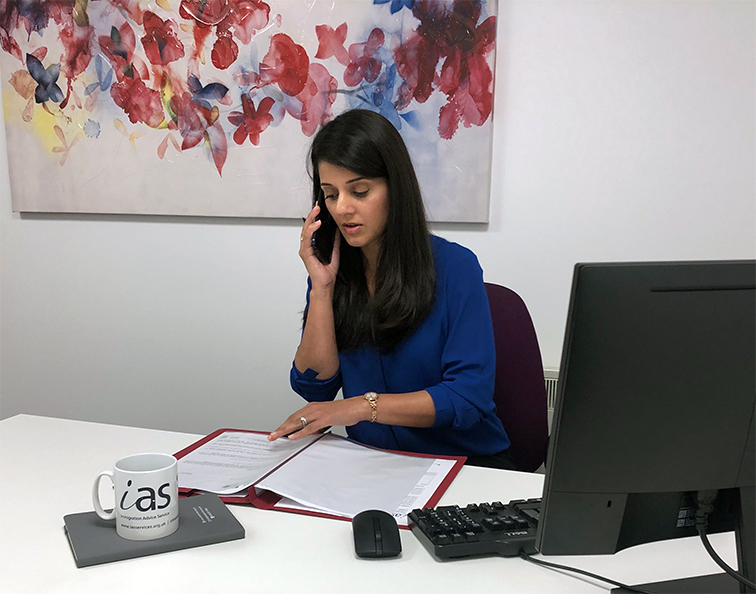 The Application Package
With our Application Package, your dedicated immigration lawyer will advise you on your application process and eligibility. Your caseworker will then complete and submit your forms to the Home Office on your behalf.
Request the Application Package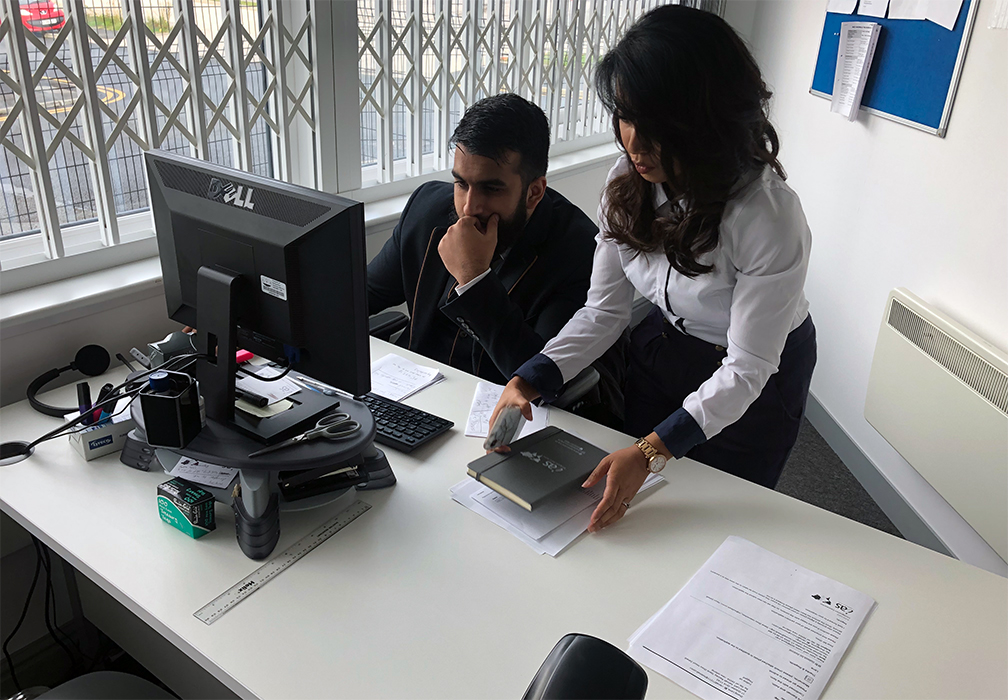 The Fast Track Package
Our Fast-Track Application Package is a premium service for those who need to submit their application in time with their deadlines. Your case will become a top priority for our lawyers and you will benefit from our highest-quality services.
Request the Fast Track Package
The Appeal Package
By choosing our Appeal Package, you can rely on our lawyers' legal knowledge and experience to ensure you have the highest chance of a successful appeal. We will also fully represent you in any hearings/tribunals.
Request the Appeal Package
Related pages for your continued reading.
Frequently Asked Questions
Retiring in Portugal as an American can be straightforward if you meet the visa requirements and plan carefully. While there are specific criteria, including financial stability and accommodation, to obtain the Portugal Retirement Visa (D7 Visa), it is relatively easy.
It's advisable to work with an immigration lawyer to increase your chances of success.
The Retirement Visa can take 6-8 weeks to process and might be longer, depending on the volume of applications at the consulate.
Yes. Your foreign pension income may be taxed following changes to the Non-Habitual Residency (NHR) tax program in 2020. Your income will be taxed at 10%.