Portugal Work Visas For US Citizens
The Portugal Work Visa presents an exciting avenue for US citizens aiming to expand their professional horizons in Europe. This article unveils the key facets of this visa, encompassing its eligibility, benefits, and the pathways it offers for Americans seeking success on European soil.
The seasoned experts at Total Law specialize in demystifying immigration procedures and tailoring strategies to individual needs. Call us today at +1 844 290 6312 or contact us online, to take the first step toward your Portuguese business venture with confidence.
Types Of Portugal Work Visas
Non-EU nationals who plan to work in Portugal for more than six months must obtain a work visa. Given that Portugal is a member of the Schengen Area, the work visa takes the form of a lengthy Schengen Visa (type D), which permits the holder to travel to any of the 26 Schengen member states.
From skilled professionals to innovative tech experts, each visa type caters to specific talents and ambitions, opening doors to a dynamic work environment in Portugal.
Work Visa for Skilled Workers
Qualification: Requires a job offer in qualifying professions like scientists, medical professionals, IT professionals, engineers, or high-ranking/administrative roles.
Purpose: Intended for professionals with specific expertise sought by Portuguese companies.
Eligibility: Applicants need a confirmed job offer from a Portuguese employer in one of the qualifying fields.
Work Visa for Self-Employment
Qualification: Open to business owners and service providers operating independently.
Purpose: For individuals who run their own business or offer specialized services in Portugal.
Eligibility: Applicants need to demonstrate their self-employment status and the viability of their business/service.
Work Visa for Highly-Skilled Workers
Qualification: Available to professionals with exceptional qualifications in their field.
Purpose: Geared towards attracting top-tier talent with expertise in specific industries.
Eligibility: Requires proof of exceptional qualifications and a minimum salary of 1.5 times the national average gross annual salary in Portugal.
Work Visa for Cultural Activities
Qualification: Applicable to those engaged in recognized cultural projects in Portugal.
Purpose: Designed to facilitate participation in approved cultural activities within the country.
Eligibility: Requires involvement in a project acknowledged by Portuguese authorities in the cultural sector.
Work Visa for Teaching
Qualification: Available to educators, researchers, and vocational trainers.
Purpose: Allows professionals to work in educational or vocational institutions in Portugal.
Eligibility: Requires a job offer from an educational institution or research center in Portugal.
"Tech" Visa
Qualification: Aimed at employees of tech and innovation-focused companies.
Purpose: Supports Portugal's tech ecosystem by attracting talent to innovative companies.
Eligibility: Requires employment with a company actively engaged in technology and innovation sectors.
D7 Visa for Remote Workers
Qualification: You need a stable source of passive income meeting or exceeding the Portuguese minimum wage (€9,870/year in 2023) from sources outside Portugal.
Purpose: The visa allows you to live in Portugal while working remotely, retiring, or enjoying the lifestyle and culture.
Eligibility: To be eligible, you must meet income requirements, obtain a Portuguese NIF Number, open a local bank account, commit to 16 months of continuous residence within the first two years, show proof of accommodation, have valid health insurance, and provide a clean criminal record certificate.
"I'm very happy with the standard of training received on the OISC Level 1 course, i passed my exam. Thank you!"
"My application was approved and a huge weight has been lifted from our shoulders this year "
"We used this service for the spouse visa extension application to assure that all the information was valid and correct."
Portugal Work Visa Requirements & Eligibility
When applying for a Portugal work visa, you'll need to provide a set of essential documents, including:
A valid passport.
Passport-size photos adhering to Portugal's visa photo guidelines. Evidence of sufficient financial means to support yourself.
Criminal records from your country of residence. If you've lived in another country for over a year, similar records from that country are also necessary.
A document authorizing SEF (Serviço de Estrangeiros e Fronteiras) to access your Portuguese criminal records.
Proof of health insurance coverage.
Documentation confirming your accommodation arrangements within Portugal.
Your employment contract.
If you're already in Portugal: Proof of legal entry, such as a visa.
If applying from a country different from your origin: Evidence of legal stay, like a residence permit or visa.
Costs And Validity of The Portugal Work Visas
When applying for a work visa in Portugal, there are multiple fees associated with the process.
These fees include the cost of the entry visa issued by the Portuguese Embassy, which is approximately €90 (subject to potential variations depending on the country of application).
Additionally, there are fees related to the residence permit application and issuance through SEF (Serviço de Estrangeiros e Fronteiras).
To submit the application for a residence permit for work, an amount of €83 is required, and to receive the residence permit, another fee of €72 is applicable. It's important to note that these fees ensure the processing and issuance of the necessary documents for your work visa application.
Upon applying for a work visa, you will be permitted a residence permit that grants you the privilege of residing and working in Portugal for a period of one to two years.
Subsequently, you have the opportunity to extend this permit by renewing it at the SEF (Serviço de Estrangeiros e Fronteiras) before its expiration, provided you maintain a valid job offer from your employer.
As you progress, this renewed residence permit allows you to continue living and working in Portugal for the duration specified on the permit.
After five years of consistent residency, you become eligible to apply for permanent residency, marking a significant milestone in your journey toward establishing a lasting presence in Portugal.
How to Apply for a Portugal Work Visa
Overview
Once you've secured a job offer in Portugal, the application process for the Portuguese work visa unfolds in three distinct stages.
Initially, your employer takes the step of applying for the Work Permit. This action should be undertaken after extending the job offer to you but prior to your departure to Portugal. Following the successful acquisition of the Work Permit, your next task is to apply for a Work Visa at the Portuguese Embassy.
This visa will serve as your entry ticket to Portugal and is essential for your initial arrival. Once you've set foot in Portugal, your final step involves applying for a Portugal Residence.
Permit for Work through the Portuguese Immigration and Borders Service (SEF).
This permit stands as the cornerstone of your ability to establish a lasting presence in Portugal by granting you the privilege of long-term residence.
Step 1: Applying for the Work Permit
After receiving a job offer from your employer, the responsibility falls on them to initiate the Work Permit (Autorização de Trabalho) application process.
This entails submitting an application to either the Portuguese Labor Authorities or the Portuguese Immigration and Borders Service (Serviço de Estrangeiros e Fronteiras – SEF) on your behalf. The application submission mandates the inclusion of various essential documents, including:
The employment contract
Company tax records
Evidence of registration with Social Security
Verification that the job position couldn't be filled by an EU/EEA/Swiss citizen.
Step 2: Applying for the Work Visa
After receiving the green light to work in Portugal through the granted authorization, the next phase entails applying for a work visa via the nearest Portugal Embassy or Consulate in your residing country. This visa serves as your gateway to travel to Portugal for employment purposes and subsequently to apply for a residence permit. Here's the sequential outline of the application process:
Identify the nearest Portuguese Embassy or Consulate catering to your location.
Determine the specific application center based on your country of residence using the available resources.
Schedule an appointment for submitting your visa application. This often involves reaching out through phone or email to secure a designated slot.
Assemble the required documentation as outlined by the embassy or consulate.
Present your documents on the designated appointment date. It's possible that you might also need to partake in a visa interview as part of the process.
The issued visa typically holds a validity of approximately three to four months, during which you're tasked with both initiating the residence permit application and registering your stay in Portugal.
Step 3: Applying for the Residence Permit
Upon your arrival in Portugal, a series of essential tasks awaits you, including applying for a residence permit, as well as undertaking social security registration and acquiring a tax number. To commence the process of social security registration, it's imperative to visit the local Social Security Office. There, you'll fulfill the necessary formalities.
For initiating the residence permit application, your foremost destination is the official website of the Portuguese Immigration and Borders Service (SEF). This digital platform provides the required information and guidelines for successfully commencing your residence permit application process.
Portuguese Work Visa Processing Times
The culmination of your work visa application may require several months, potentially extending up to 60 days for the SEF to meticulously process your Work Permit application, coupled with an additional span of two to three months for the Embassy to duly issue your entry visa.
Nonetheless, it's important to note that the actual processing duration may not be uniform for all applicants and could potentially be expedited based on individual circumstances specific to your situation.
Benefits Of Obtaining a Work Visa In Portugal
Acquiring a work visa in Portugal offers a plethora of advantages for individuals seeking professional opportunities and personal growth. Here's a comprehensive list of benefits:
European Experience: Working in Portugal provides a gateway to experience.
European culture, lifestyle, and diverse traditions.
Access to European Markets: Portugal's strategic location facilitates easy access to European markets, fostering potential business expansion and networking opportunities.
Rich Cultural Heritage: Immerse yourself in Portugal's rich history, architecture, and arts, creating a unique cultural experience.
Career Growth: Portugal's burgeoning industries offer ample career growth prospects, especially in fields such as technology, healthcare, and tourism.
International Networking: Connect with professionals from around the world, fostering global connections and enriching your professional network.
Work-Life Balance: Portugal's emphasis on work-life balance provides a conducive environment for a fulfilling personal and professional life.
What To Do If Your Visa Application Is Rejected
In the event of a Portugal work visa application rejection, it's vital to remain proactive. Carefully assess the rejection reasons, seek legal advice if necessary, and consider appealing the decision if applicable.
Correct any errors, strengthen your case, and address concerns before reapplying. Enhance your qualifications and consult professionals in the field to maximize your chances of success in subsequent applications.
Permanent Residency And Citizenship From Portugal Work Visa
Upon completing a five-year tenure in Portugal under the umbrella of a temporary resident permit, you gain eligibility to apply for a permanent resident permit.
Achieving permanent residency status liberates you within the job market, negating the necessity to pursue work permits any longer. With the attainment of permanent resident status, you not only unlock extended permit validity but also experience a streamlined renewal process.
If your residency in Portugal spans a minimum of six years, encompassing either permanent or temporary status, you become eligible to embark on the journey towards acquiring Portuguese citizenship.
This process entails showcasing proficiency in the Portuguese language and establishing connections within the Portuguese community.
How Can Total Law Help?
Total Law stands as your steadfast partner in navigating the complex landscape of immigration and visa procedures. With our expert guidance and deep understanding of Portugal's immigration regulations, we streamline the process, ensuring your journey is seamless and successful.
Contact Total Law today at +1 844 290 6312 or message us online, and unlock a world of possibilities. Let us transform intricate procedures into accessible pathways, guiding you step by step toward realizing your dreams in Portugal.
Advice Package
Comprehensive immigration advice tailored to your circumstances and goals.
Application Package
Designed to make your visa application as smooth and stress-free as possible.

Fast Track Package
Premium application service that ensures your visa application is submitted to meet your deadline.
Appeal Package
Ensure you have the greatest chance of a successful appeal. We will represent you in any case.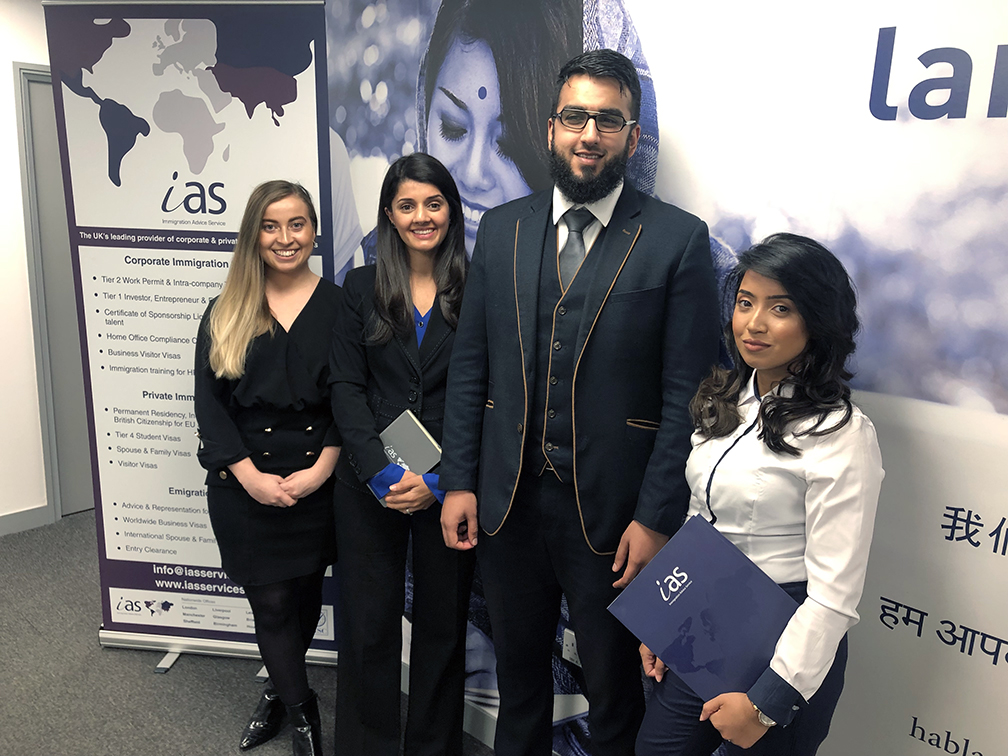 The Advice Package
During this untimed Advice Session with our professional immigration lawyers in London, you will receive our comprehensive advice, completely tailored to your needs and your situation.
Request the Advice Package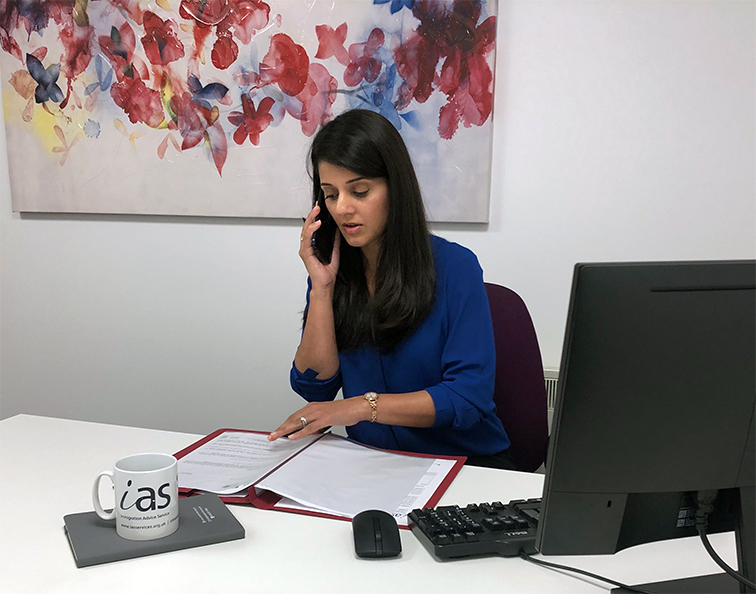 The Application Package
With our Application Package, your dedicated immigration lawyer will advise you on your application process and eligibility. Your caseworker will then complete and submit your forms to the Home Office on your behalf.
Request the Application Package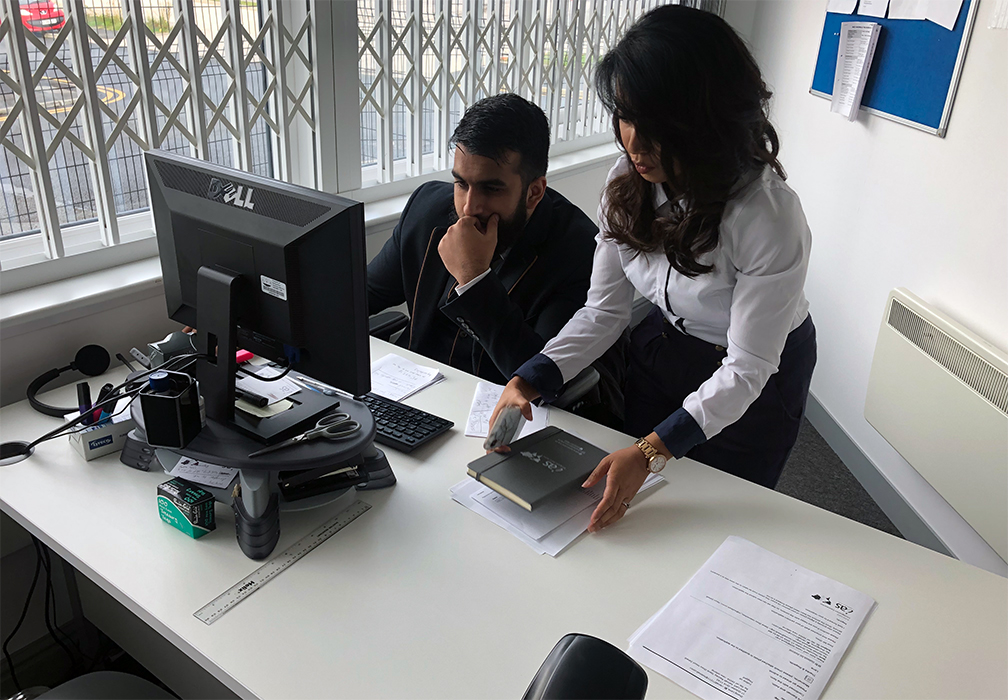 The Fast Track Package
Our Fast-Track Application Package is a premium service for those who need to submit their application in time with their deadlines. Your case will become a top priority for our lawyers and you will benefit from our highest-quality services.
Request the Fast Track Package
The Appeal Package
By choosing our Appeal Package, you can rely on our lawyers' legal knowledge and experience to ensure you have the highest chance of a successful appeal. We will also fully represent you in any hearings/tribunals.
Request the Appeal Package
Related pages for your continued reading.
Frequently Asked Questions
Working in Portugal is feasible for Americans, especially with the availability of various work visa categories catering to different skill sets and qualifications.
Securing a job in Portugal as a foreigner depends on factors such as qualifications, experience, and the demand for specific skills. With the right approach and a strategic job search, opportunities can be accessible.
Yes, you can work in Portugal as a non-resident by obtaining the necessary work visa. This permit grants you the legal authorization to work within the country's borders.
While English proficiency can be an asset, having a working knowledge of Portuguese is often beneficial for effective communication and integration into the workplace and local community.
Living in Portugal without a job is possible, but it's advisable to have sufficient financial means to sustain yourself. Additionally, for extended stays, you may need to consider residency or visa requirements.