Portugal Citizenship By Marriage For Americans
It is possible to apply for Portuguese citizenship through marriage. However, it can be a complicated process, and getting started can leave you feeling overwhelmed. But we can help.
At Total Law, we have a team of legal advisors who can help you to get started in the process and understand what you need to apply for citizenship via marriage in Portugal. Give us a call at +1 844 290 6312 and speak to a Total Law advisor now, or contact us through our online contact form.
Portugal Citizenship By Marriage Overview
You can gain Portuguese citizenship through marriage; however, certain criteria must be met to apply. While you do not have to have had any residence in Portugal, you will need to provide the necessary documentation and meet certain criteria to be successful.
Portugal offers Portuguese citizenship by marriage to persons who have been married to a Portuguese citizen for 3 years. It is also offered to those who have been in legally recognized cohabitation with a Portuguese citizen for 3 years.
You will have no requirements to have had a residence in Portugal, but there are still requirements in your connection to the Portuguese community.
It is worthwhile considering aspects of this type of citizenship such as Portugal's membership in the European Union, as well as the potential for dual nationality. The probability of divorce or separation should also be considered as a part of this application process, as understanding the result of this on Portuguese citizenship is critical.
Keep reading to find out about Portuguese citizenship eligibility, requirements, processing times, documentation, and more to help you get started on your journey to Portuguese citizenship.
"I'm very happy with the standard of training received on the OISC Level 1 course, i passed my exam. Thank you!"
"My application was approved and a huge weight has been lifted from our shoulders this year "
"We used this service for the spouse visa extension application to assure that all the information was valid and correct."
Who Is Eligible For Portuguese Citizenship By Marriage
Before applying for Portuguese citizenship through marriage, you will need to ensure that you meet the eligibility requirements for this type of citizenship.
The eligibility requirements are as follows:
You need to have been married or in a non-marital relationship with a citizen of Portugal for a minimum of three years if you have Portuguese children. Alternatively, you will need to have been in a non-martial relationship with a Portuguese citizen for six years if you do not have children.
You will need to be able to prove that a union or marriage is existent or at least considered valid at the time that you apply for citizenship.
You will need to have your union or marriage registered in the Portuguese registry system.
You can apply for Portuguese citizenship as long as you remain as a couple. This means that you still will not lose your citizenship even if the union were to be annulled later on.
Grounds For Opposition
Be aware that some circumstances may affect the chances of your application being accepted. In some cases, these circumstances may even get your application rejected according to National Portuguese Law. These circumstances include the following:
Getting convicted of a crime that is punishable by imprisonment for 3 years or more under Portuguese law.
Falsifying documents in your application.
Posing a threat to public order, public health, or national security, including the involvement of terrorist activity.
Performing public functions without any predominately technical character in a foreign country.
Failing to prove an effective connection to the Portuguese community or Portuguese partner.
Entering into the union or marriage with a Portuguese citizen simply to obtain Portuguese citizenship.
Marriage or union has ended due to the death or divorce of the partner before finishing the period of eligibility.
If you are cleared on any/all of the aforementioned circumstances, then you will need to be able to prove it. If you are not, the application may be rejected.
To illustrate that you are clear on these circumstances, the Registrar of Persons will need to report it to the Public Prosecutor, who will be able to take legal action before the courts. You will need to prove evidence in this case to support you, but be aware that the courts can also do so.
Portuguese Citizenship By Marriage Application Requirements And Documents
Overview
Before applying, you need to ensure that you have your documentation in order. Some certain documents and requirements will be needed to complete a successful application. These are as follows:
A filled out application form.
A certified copy of the Birth certificate of the applicant which has been legalized by the Portuguese Consulate with jurisdiction over the area of birth or by Apostille.
A copy of the spouse's Portuguese valid passport and ID card.
A Complete Narrative Birth Certificate of the Portuguese spouse, which has been issued within the last 6 months, should also contain the due integration of the marriage as well.
FBI Nationwide Criminal Record certification authenticated by Apostille.
A Criminal Record certificate that has been issued by the authorities of the country of the applicant's birth, and any countries in which the applicant has resided after age 16, with a respective Portuguese translation. (It is possible that the applicant can be exempt from presenting the Portuguese Criminal Clearance, as it can be obtained on a compulsory basis by the Portuguese Government. However, it should be advised that it be presented by the applicant.)
Proof showing that the applicant has never been employed as a foreign Civil Servant, nor has served in any foreign armed force unless it has been required by localized law.
Proof of knowledge of the Portuguese language. This can be presented in a handwritten letter that explains the motive of the request for nationality. (Should the applicant have been married to a Portuguese national for over 5 years, then proof of knowledge of the Portuguese language will not be required.)
How To Prove Knowledge Of The Portuguese Language?
You can prove your knowledge of the Portuguese language with any of the following documents:
A diploma issued by a Portuguese private or public school under the legal terms of Portuguese law
A certificate of approval in exams carried out by any legal Portuguese learning institution
A certificate of proficiency in Portuguese as a foreign language which has been issued by an accredited Portuguese evaluation center
A certificate of approval in an exam that has been issued by the Portuguese Consulate in times when the applicant was still living abroad
If the applicant studied at a public or private school in any Portuguese-speaking country, evidence of knowledge of Portuguese can be given via a Diploma that has been provided through a teaching institute.
Proving Connection To Portuguese Community
Applicants also need to be able to establish effective connections to the Portuguese Community that are bond family ties. This must be done through the presentation of concrete evidence, witnesses, and so on. This can include activities that are beneficial to the community or the Portuguese culture. Some examples of ties to the Portuguese community can include the following:
Photograph proof of visits to Portugal
Receipts from hotels, airlines, restaurants, and even medical bills
Portuguese clubs and/or associations in the United States.
How To Apply For Portuguese Citizenship By Marriage
Overview
Follow this step-by-step guide on how to apply for Portuguese citizenship by marriage.
Register The Marriage/ Partnership
If you married a Portuguese citizen in another country, this means you will need to register the marriage in Portugal with the Civil Registry Office. This can be done at the local Portugal Consulate in the location of the wedding. This is known as the 'transcription of marriage celebrated abroad'.
When this is done, a birth certificate needs to be brought and it must be legalized by the Apostille of your home country. Your spouse will require the following documentation:
Portuguese ID documents
Bridal statement regarding the name used post-marriage
A filled-out declaration
Long-form Marriage certificate corresponding to the type of ceremony legalized by the Apostille of the Government of the country in which the marriage occurred.
There is also the requirement to decide between signing a prenuptial agreement as well as marrying under the terms of:
Full communion of property
Communion of property acquired after marriage
Full separation of property.
Around 2-3 months after the registration, you will be sent a certification of registration; for this, at least one person will need to be in Portugal.
Regarding non-marital partners, there needs to be a legal recognition of union in Portugal. If the relationship began internationally, then a Portuguese court of valid jurisdiction needs to approve of the sentence that recognizes the relationship.
Application For Portuguese Nationality
After registration is completed, the naturalization route is applicable. You need to fill out the application form, paying the fee of €250. After this, send the required documents to the Civil Registry Office and ensure they are original documents or certified copies.
Further documentation may be required after the aforementioned listed documents. After you have sent your application with the required documentation, authorities will review your application.
Prove Effective Connection To Portuguese Community
You will also have to prove that you have a connection to the Portuguese community. However, there are some cases in which this is presumed, which will reduce the risk of Portuguese citizenship being denied.
This can include:
Being a native/national of a Portuguese-speaking state and being in a de-facto union/ marriage with a Portuguese national for a minimum of 5 years.
Having a thorough knowledge of the Portuguese language and being married/in a stable union with a Portuguese national for a minimum of 5 years.
Being a national/native of a Portuguese-speaking state and having children of Portuguese origin with your partner from Portugal.
Living in Portuguese territory with legal residency within 6 years before application and being registered with Portuguese tax administration, NHS/regional health.
Residing in Portuguese territory for 3 years or more before the application, as well as having certified school attendance in an educational institution in Portugal, with proficiency in Portuguese, and registration with the Portugal Tax Administration, NHS/ regional health.
Portuguese Citizenship Processing Times
As a citizen of a non-European Union country, it is possible that processing times for applications can take anywhere from a few months to two years. It is dependent on the speed at which the government processes your paperwork and if there are any issues with your application.
This is why it is best to ensure you have all your documentation ready before your application to ensure that it can be issue-free and processed as quickly as possible.
Dual Citizenship In Portugal: Is It Allowed?
Portugal does allow for dual citizenship without any special conditions. There are also no conditions or requirements relating to renouncing original citizenship. So, Portuguese citizens who hold a second citizenship will not lose their Portuguese citizenship. This also works vice versa in that applicants for Portuguese citizenship do not have to renounce their original citizenship either.
What To Do If You Cannot Obtain Portuguese Citizenship By Marriage
If you cannot obtain Portuguese citizenship through marriage, you can look to try alternative routes, as there are many different ways you can gain citizenship.
That being said, ensure that you check the reasons why you were unable to obtain Portuguese citizenship through marriage. If there was an issue with your application, be sure to review this before trying any other methods of application.
How Can Total Law Help?
Applying for Portuguese citizenship through marriage is a complex process that requires many documents and legal assistance. Total Law is here to help you whether you need advice or help with your application.
Our team can also assist if your application to acquire Portuguese citizenship by marriage is rejected. They can help to understand why the application was rejected and what steps can be taken henceforth. They can also assist in the acquisition of dual citizenship.
Contact us online today, and we can connect you to an advisor who will help walk you through your application and advise you on what you need to prepare. Give us a call at +1 844 290 6312 to speak to a Total Law legal advisor today.
Advice Package
Comprehensive immigration advice tailored to your circumstances and goals.
Application Package
Designed to make your visa application as smooth and stress-free as possible.

Fast Track Package
Premium application service that ensures your visa application is submitted to meet your deadline.
Appeal Package
Ensure you have the greatest chance of a successful appeal. We will represent you in any case.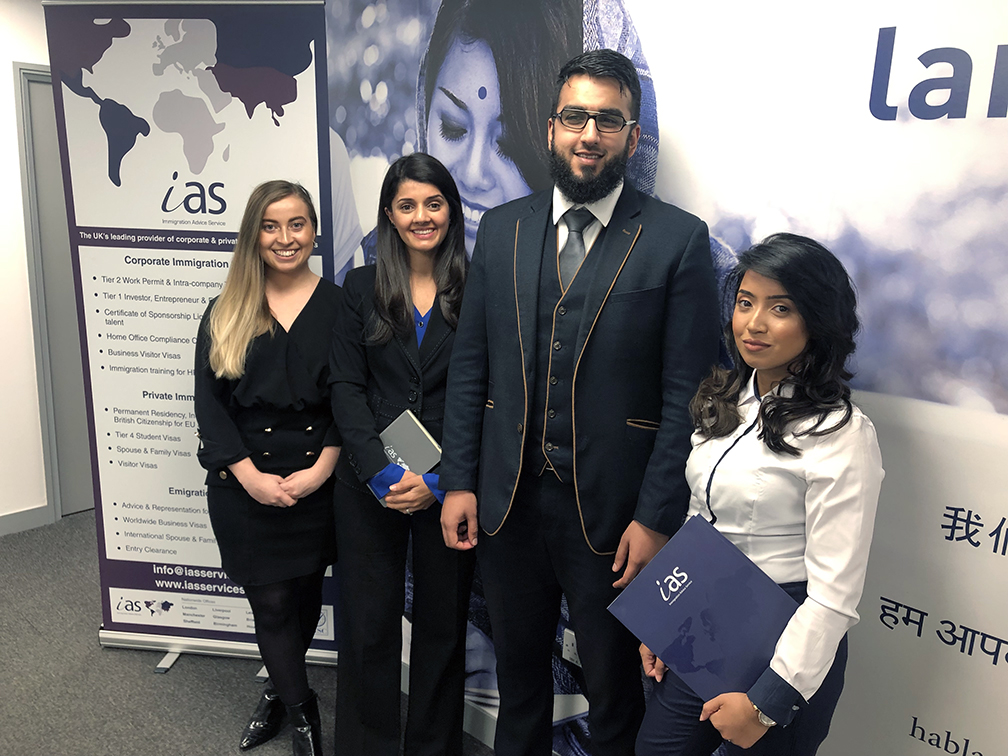 The Advice Package
During this untimed Advice Session with our professional immigration lawyers in London, you will receive our comprehensive advice, completely tailored to your needs and your situation.
Request the Advice Package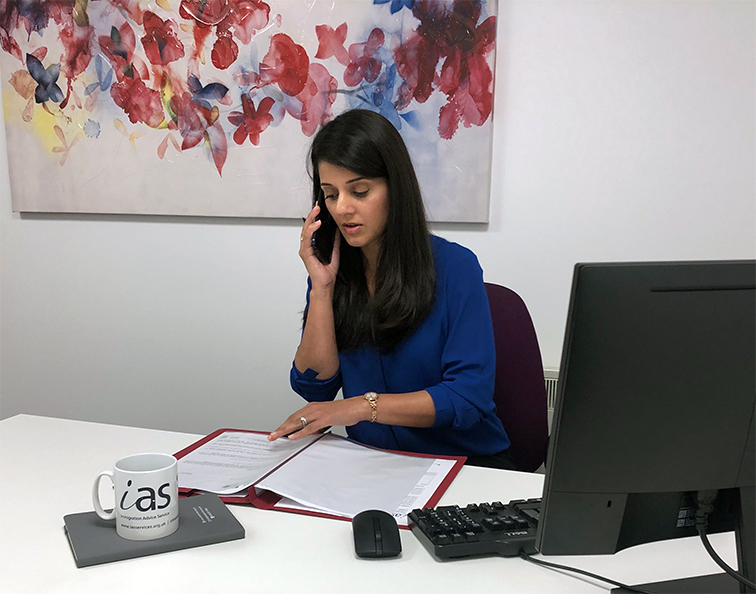 The Application Package
With our Application Package, your dedicated immigration lawyer will advise you on your application process and eligibility. Your caseworker will then complete and submit your forms to the Home Office on your behalf.
Request the Application Package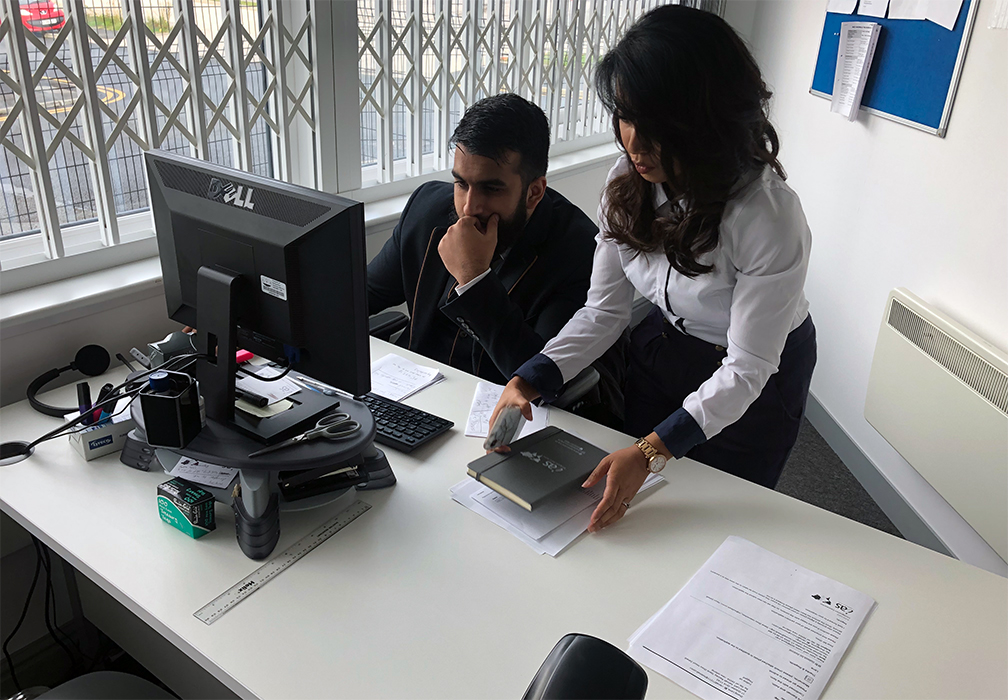 The Fast Track Package
Our Fast-Track Application Package is a premium service for those who need to submit their application in time with their deadlines. Your case will become a top priority for our lawyers and you will benefit from our highest-quality services.
Request the Fast Track Package
The Appeal Package
By choosing our Appeal Package, you can rely on our lawyers' legal knowledge and experience to ensure you have the highest chance of a successful appeal. We will also fully represent you in any hearings/tribunals.
Request the Appeal Package
Related pages for your continued reading.