Portugal Citizenship By Investment
Portugal has a Golden visa scheme, which is a program that is available to those who are not EU citizens, EEA, or Swiss nationals. If you have any questions as you start to journey to obtain residency via the Golden Visa program, do not hesitate to contact us at +1 844 290 6312, or send us a message at Total Law and we will help you get on your way to Portuguese citizenship by investment.
What Is The Portugal Citizenship By Investment?
To gain Portuguese citizenship through investment you need to apply to one of the Portuguese resident-by-investment programs. The Golden Visa is one of these and is probably the most well-known.
The Golden Visa for Portugal is much alike the Golden Visa programs in other countries. This visa requires that you make a significant enough minimum investment in the country. This investment must then be maintained for 5 years.
If you can continue this investment status for the required time, you can become eligible for citizenship.
Technically you cannot obtain citizenship in Portugal through investment alone. That being said, you can make investments through the Portuguese Golden Visa program. This program will grant you a residence permit.
Once you have held the Golden Visa for five years, you will then be considered eligible to apply for Portuguese citizenship. This means that you need to uphold the investment program and the Golden visa to be able to gain citizenship by investment, but citizenship is not automatically granted or guaranteed.
"I'm very happy with the standard of training received on the OISC Level 1 course, i passed my exam. Thank you!"
"My application was approved and a huge weight has been lifted from our shoulders this year "
"We used this service for the spouse visa extension application to assure that all the information was valid and correct."
Benefits Of Portugal Citizenship By Investment
Overview
There are many benefits to obtaining Portugal citizenship by investment. One of the primary benefits that many investors find with this program is that applicants need not live in Portugal to obtain citizenship.
However, this is only one of the benefits of obtaining citizenship this way. Let's take a look at some of the other benefits you may find from this type of citizenship in more detail.
You Do Not Need To Move To Portugal
A majority of citizenships and residency programs will typically require investors to spend a vast majority of each year in the country. However, this is not the case with Portugal. Portugal citizenship through investment programs such as the Golden Visa program only requires applications to spend 7 days on average each year in the country.
This means that if you were to obtain citizenship this way, you would only need to stay in the country for 7 days each year for 5 years to maintain the visa. In total this means that those who have the Portugal Golden visa only need to spend 35 days in Portugal over 5 years.
There Are Many Methods Of Investment
To gain a Golden Visa in Portugal there are many different investment options available to you. They range from capital transfer, to fund investment and more. You can choose whichever of these investment types best suits you. We will talk you through your options later on.
Attractive Tax Programs Available In Portugal
Portugal has an NHR (Non-Habitual Tax Regime) which lets investors benefit from reasonable reductions and some exemptions from taxes.
Investors who choose to relocate to Portugal and decide to become tax-paying residents of the country will benefit from these tax advantages for up to 10 years!
Low-Cost Investment Options With Strong Returns
You needn't be swimming in cash to enjoy the Golden Visa program. In comparison to a majority of other citizenship-by-investment programs in existence, the minimum investment requirements are fairly affordable for this program.
Portugal also has a very robust economy in comparison to the rest of the world over the last few years, and this has made it a highly sought-after destination for expats and tourists. Therefore, investment in Portugal is a smart financial choice.
Investing in this country allows you to financially work your way into one of Europe's fastest-growing economies. This allows for fantastic returns on investments, especially in some of its most popular cities such as Porto or Lisbon!
Social Security & European Healthcare
Golden Visa holders can gain citizenship after five years, you then become entitled to all of the benefits that come with living in a European country like Portugal. The two main benefits that US investors will find from this include healthcare and social security.
Social Security Benefits
The social security system in Portugal covers the self-employed and employees. Through this system, these people get benefits such as the following:
Death benefits.
Invalidity benefits.
Maternity benefits.
Occupational diseases benefits.
Pension benefits.
Unemployment benefits.
Portugal Health Care Benefits
When you are a citizen of Portugal you will also gain access to their free healthcare benefits. Their public health care system is very strong and is one of the best in Europe, only having a few exceptions that are not covered.
The uncovered health care includes family doctor visits and emergency room visits. While these are not covered they only cost between €5-20.
However, this is only true once you have gained citizenship by investing after 5 years of investing through the Golden Visa program. Until you gain citizenship you will be considered a temporary resident, and this requires private insurance.
Private insurance in Portugal can cost you between €400-1,000 per annum, but it will vary depending on how comprehensive you need the insurance to be.
Variety Of Investment Methods
Those who are prepared to invest a significant amount into Portugal and its economy will have a variety of options available to them for investing.
Investors can choose from a range of opportunities for investing. Consider the following options:
Start up a company in Portugal that creates at least 10 new jobs.
Transfer a minimum investment of €250,000 to aid in the reconstruction of the national heritage, or invest in the arts and culture sector.
Invest a minimum of €500,000 into purchasing venture capital fund units or investment funds.
An investment of a minimum of €500,000 into financing scientific research activities.
Invest a minimum of €500,000 into local companies or businesses to generate 5 new jobs.
Make an investment contribution of a minimum of €1,500,000 in capital transfers to Portugal.
Be aware that currently, as of August 2023, you can still make investments in the property market. This includes investments of more than €280,000 into the purchase of properties over 30 years for renovation. It also includes the investment of a minimum of €500,000 into the purchase of new commercial or real estate residential property.
However, while this is still the case, the Portuguese parliament is currently in consideration of abolishing this type of investment in the Golden Visa program. That being said, it has been sent back to Parliament for reconsideration on August 21st, 2023.
There is still a great deal of ambiguity surrounding any amendments, yet it is believed that any changes like such should not impact the core elements of the Golden Visa.
Yet, if you do wish to make this type of investment into Portugal to gain a Golden Visa, be sure to keep up to date with the status of these proposed changes as they are under review.
If you are unsure whether or not this investment type has been abolished at the time of reading, give us a call at +1 844 290 6312. Our advisors will help you understand what investment opportunities are available for you to make under the Golden Visa program.
Portugal Golden Visa Program
Overview
The Portugal Golden Visa program is the most prominent citizenship-by-investment program offered by the country. While it does not grant you immediate citizenship, it is an easy gateway to getting citizenship.
After 5 years of investment in the country, you can gain citizenship in Portugal, making it a quick and easy way to gain Portuguese citizenship.
Requirements & Eligibility For Portugal Golden Visa
If you are not an EU citizen or an EEA or a Swiss national then you can apply to the Portugal Golden Visa program. Yet, to be eligible you must also meet certain requirements. These include:
Being over 18 years old.
Having a clean criminal record in the US and Portugal.
Owning the money that you wish to use for investment from outside of Portugal.
You must be able to maintain the investment funds for a minimum of 5 years.
Should you wish to include family members in a Portuguese Golden Visa, you can. The eligible family members are as follows:
Spouses.
Any children under the age of 18.
Any parents who are over 65 years of age and who are financially dependent on you, the applicant.
Siblings who are under 26 years of age, are in your custody and are financially dependent on you.
When you are applying you will be required to provide proof of financial dependence or any legal custody of children or siblings, children, or parents as needed.
As an applicant, you will be required to fill certain criteria as a part of your application aside from meeting the aforementioned means.
You will need to open a Portuguese bank account.
You will need full health insurance.
Applications need to be submitted with your biometrics, which will require a visit to Portugal as you apply.
How Do You Apply?
To begin your application you will need to prepare your documents in advance. When you submit your application for a Portugal Golden Visa, you need to show your application form alongside some additional documents. These include the following documents:
A valid passport, which has to be valid for a minimum of 6 months from the application date.
2 photographs, passport sizes, that comply with Portugal visa photograph requirements.
Proof of health insurance in Portugal.
A sworn statement proving that you will continue to maintain your investment for 5 years minimum.
Any criminal record certificate from any country in which you have lived for over 12 months. These certificates have to have been issued within 3 months before the date of your application and need to show that you have no criminal record recorded in any of these countries.
A payment receipt from the Golden Visa (ARI) portal.
Aside from the documents shown above, you will also need to provide documents that are specific to your investment. These are as follows per the types of investment you are making:
Real Estate Property worth €500,000.
Declaration from a financial institution authorized/registered in Portugal confirming the international transfer of assets.
Land Register Certification plus any documents attesting to property ownership.
Deed of property/ pre-contract agreement with legal property description.
Real Estate In Renovation/Regeneration
Documentation from the relevant entity confirming property location in the regeneration area.
Capital Transfer Of Over €1,000,000 Into A Bank Account
Registered Portuguese bank declaration confirming the deposit has been made. The deposit must also be charge-free.
(Note: As the Portuguese Government is reviewing the Golden Visa program the above routes for citizenship have been under review and are not currently available. Ensure you stay updated on the pathways available to citizenship through investment or contact us at +1 844 290 6312)
Arts/Culture Investments
A declaration from the Portuguese registered concerned bank confirming the deposit required has been made.
A declaration issued by the Portuguese Strategy, Planning, and Cultural Assessment Office, stating necessary consultations have been made with relevant authorities in the sector of the investment made, and your investment is supported in its legibility.
Investment In Scientific Research
A statement from a Portuguese-registered bank that confirms that the required deposit has been made.
A statement from the scientific research institute in which you have invested, to confirm the investment has been made.
An Investment To Create A Minimum Of 10 New Jobs
Copies of employment contracts for each new employee.
Extract from the Register of Companies if you are a company shareholder,
Declaration from a bank that has been registered in Portugal confirming that the required deposit has been made.
Be aware that any documents that are not written in Portuguese or English will need to be sent to a certified translator to be translated into the language. After this, you will be required to notarize the document.
Any documents that you have that need to be legalized can be done by your local Portuguese Embassy, or through an Apostille Stamp.
Once this is done, and you submit it online, every document you submit needs to be no larger than 4MB and needs to be in a PDF document format.
Step-By-Step Application Process
You will need to go through several steps to complete your application for the Golden Visa, these are as follows:
Select Investment Option
Select one of the investment options, set up meetings if necessary, and meet with lawyers if necessary, or get representation.
Open A Bank Account And Gain Tax Number
You will need to open a bank account in Portugal by visiting one and setting it up in person. You will also require a tax number (NIF number) which is gained by requesting one from the local office of Tax and Customs Authority. You will need ID and documents confirming your income and address.
Fulfill Investment Program Requirements
You need to agree on investment with legal representational aid. Make the necessary transfer to your Portuguese bank account and then to the investment as selected.
Prepare Documentation
Gather your documentation as required to apply. All documents not written in Portuguese or English now need to be translated. These documents will then need to be notarized by you for them to be ready for the SEF.
Application Submission
Complete the SEF's online application form for a Golden Visa application and upload the necessary documents in their PDF format. Pay the fees required which are €533.00 and then an additional €533.00 per each additional family member.
Biometric Submission
All applicants and included family members will also need to submit biometric information.
Application Confirmation
Once your application has been approved, you and any additional family members will be granted residence permit cards. This is valid for a year and can be renewed until you are eligible for Portuguese citizenship after five years.
General Portugal Citizenship By Investment Requirements
You cannot obtain Portugal citizenship until five years after your initial Golden Visa investment application approval. Once these five years have passed you can then apply for citizenship. You will need to fulfill additional citizenship requirements to become a legal citizen. These requirements include the following:
You will need to demonstrate that you have ties within the Portuguese community.
Demonstrate you have no tax obligation in Portugal.
Have proof of a clean criminal record.
Show proof that you know the Portuguese language to a minimum of level A2.
The cost of applying for citizenship by naturalization is €250.
How To Get A Portuguese Passport By Investment
You can get a Portuguese passport by investment as part of the citizenship application by naturalization after 5 years of having a Golden Visa.
Once you have been granted citizenship you will get an ID card, after this, you can get an international Portugal passport for the cost of €65.
Obtaining citizenship via a Golden visa is quite complex. The investment process usually requires the aid of a legal advisor or a lawyer, and this is where Total Law can help.
We have a team of expert lawyers and advisors who can help you in the investment process and get you on your way to your Golden Visa.
The Portugal Golden Visa is one of the most popular, so our legal team has plenty of experience in helping US citizens invest their way towards Portuguese citizenship. Give us a call at +1 844 290 6312 or send us a message to get in touch with a legal advisor.
Advice Package
Comprehensive immigration advice tailored to your circumstances and goals.
Application Package
Designed to make your visa application as smooth and stress-free as possible.

Fast Track Package
Premium application service that ensures your visa application is submitted to meet your deadline.
Appeal Package
Ensure you have the greatest chance of a successful appeal. We will represent you in any case.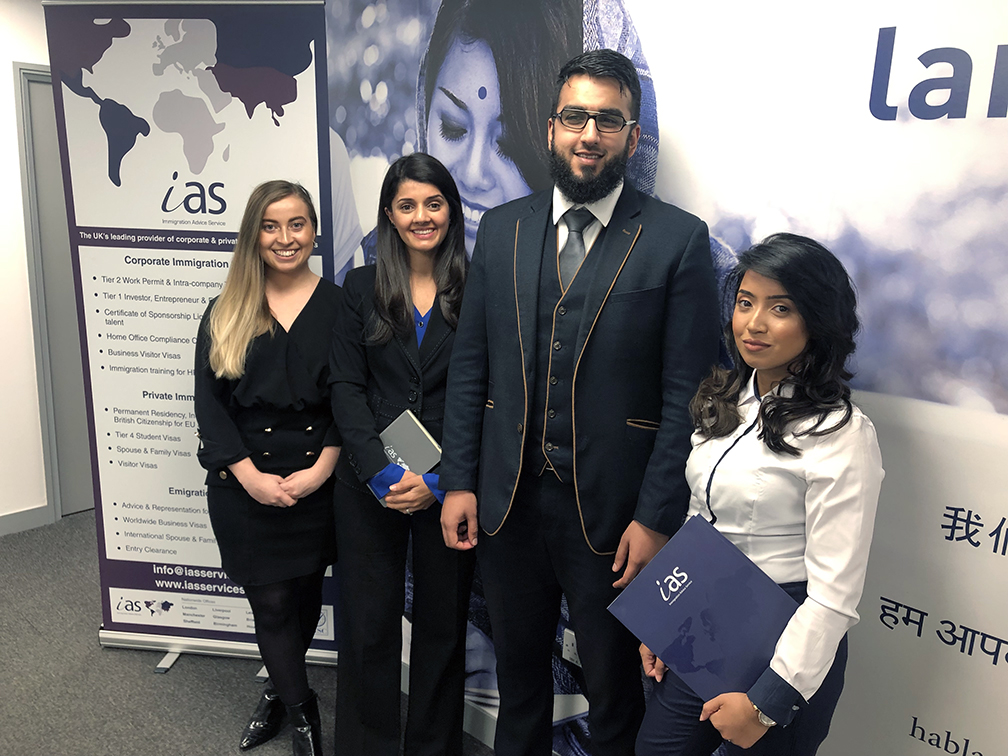 The Advice Package
During this untimed Advice Session with our professional immigration lawyers in London, you will receive our comprehensive advice, completely tailored to your needs and your situation.
Request the Advice Package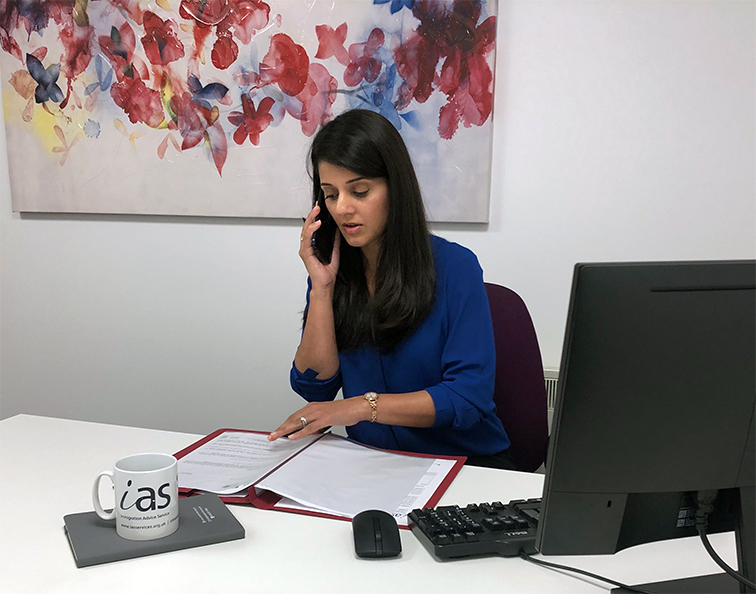 The Application Package
With our Application Package, your dedicated immigration lawyer will advise you on your application process and eligibility. Your caseworker will then complete and submit your forms to the Home Office on your behalf.
Request the Application Package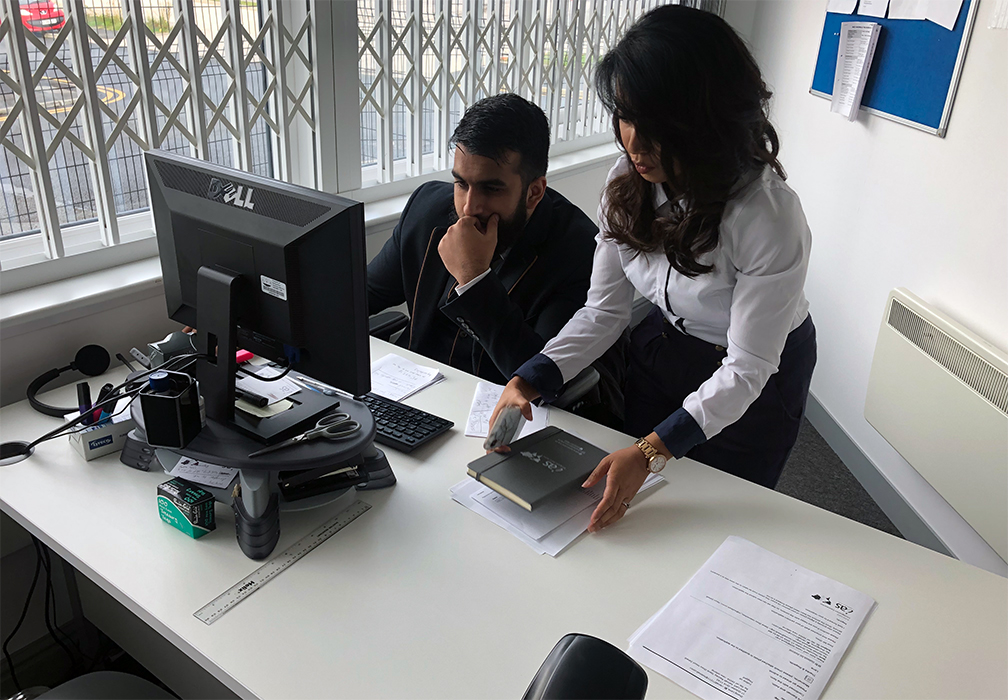 The Fast Track Package
Our Fast-Track Application Package is a premium service for those who need to submit their application in time with their deadlines. Your case will become a top priority for our lawyers and you will benefit from our highest-quality services.
Request the Fast Track Package
The Appeal Package
By choosing our Appeal Package, you can rely on our lawyers' legal knowledge and experience to ensure you have the highest chance of a successful appeal. We will also fully represent you in any hearings/tribunals.
Request the Appeal Package
Related pages for your continued reading.
Frequently Asked Questions
The fastest way to get Portuguese citizenship is to get a Golden Visa which, upon fulfilling the requirements, allows you to apply for citizenship in Portugal after 5 years. Once citizenship is applied for it can take around 6 months to become naturalized in the country.