Portugal Family Reunification Visa
Family reunification visas allow family members who live in separate countries to reunify and live together. This is a visa type allowed for spouses, children, and other close or immediate family members. Getting started on your visa application process may be tricky, so give us a call to help get you started at +1 844 290 6312, or message us online.
Portugal Family Reunification Visa Overview
Family members of residents/citizens in Portugal can apply for a Portuguese family visa if they are currently living in another country.
These visas are given by the Immigration and Borders Service. That being said, there must be a certain amount of criteria met by both the applicant of the visa and their family member(s) in Portugal.
It is also important to note that every country will define 'family members' in a different way. So, ensure you are familiar with Portugal's definition.
If a family member is a temporary or permanent resident, living in Portugal, then you may be able to apply for a family reunification visa. This would allow you to join them as a resident.
The Portugal Family Reunification visa is also known as the D7 visa and is one of the residence permits for Portugal. These visas enable non-EU citizens who have family members residing in Portugal to travel and join their family members as Portuguese residents.
Some non-EU citizens that have a valid residence in Portugal can apply to bring family members into Portugal to join them. These include the following family members:
Those who are married to or have registered partners who are Portuguese residents
Minors/children under 18 years of age. This includes adopted children
Dependent children who are under the care of the applicant
Children of age who are enrolled in established educational institutions in Portugal and who are dependent
1st-degree relatives which are dependent on the applicant
Any minor siblings who may be under the applicant's legal custody
This does not include those who have a student permit or unpaid traineeship/voluntary service permit. Those who are on these visa types can only bring spouses, children, or adopted children.
"I'm very happy with the standard of training received on the OISC Level 1 course, i passed my exam. Thank you!"
"My application was approved and a huge weight has been lifted from our shoulders this year "
"We used this service for the spouse visa extension application to assure that all the information was valid and correct."
Portugal Family Reunification Visa Eligibility
Those seeking to apply for a family visa need to fall under certain criteria to be eligible for reunification in Portugal.
Only immediate family members of those who hold a citizenship or residence permit holder can apply for these visas.
The Portugal Alien National Act has its own definition of what counts as immediate eligible family members. The definition of an 'immediate family member' is as seen above.
It ranged from married or registered partners to minor siblings under the legal custody of the resident.
Children are a focus of the Portugal Family Reunification visa, with children under 18, siblings under 18 under resident supervision, and dependents over 18 all falling into the criteria for eligibility. Similarly, dependents are also eligible, be they parents of the resident or their spouse.
However, while existing Portugal law clarifies that these family relationships are eligible, there must be certain documentation and criteria met to prove the quality and stability of a family member who is seeking to join a Portuguese resident.
Be aware that if the documentation and criteria for the visa are not met then the visa will not be issued.
Documents Needed For Applying For The Portugal Family Visa
Accurate documentation is required for the application of a Portugal Family Reunification visa to be successful. Having proper documentation prepared prior to applying is, therefore, imperative. The required documents include the following:
Passport with a minimum validity of 6 months.
A criminal record certificate or a clearance letter from the police. This is standard except for those under 16 years old, or for family members of an EU, EEA, or Swiss citizen.
A Portugal taxpayer ID number.
Certification of no debts to the Portuguese State.
Residence permit card belonging to the primary applicant. This is only void in the case of a Golden Visa.
A certificate of residence which has been issued by the local parish. This is only void in the case of a Golden Visa.
A health insurance policy that is valid in Portugal. A Portuguese NHS card is also valid, however, this is void in the case of the Golden Visa.
Each child will require a birth certificate, also if over the age of 18 and unmarried, a certificate of marital status, and proof of being enrolled as a student full-time.
The spouse of the primary applicant will require a marriage certificate. For cohabitants or 'common law spouse' who has been as such for 2 years plus will require an attestation of such status that has been issued by an official entity such as a court.
Dependent parents will require the primary applicant or spouse's birth certificate. If over 65 years of age a certificate proving no income was issued by tax authority in their origin country.
It is also possible that the temporary or permanent resident living in Portugal may also need to provide documentation proving they have sufficient funds to support the applicants for the visa. The resident is also responsible for providing accommodation for these family members and therefore documentation proving this may also be required.
Aside from the passport of the applicants, every document that is foreign-issued will need to be legalized. It will also need to be translated into Portuguese if not already, by certified translation means in order to be accepted by authorities in Portugal.
Depending on the type of relationship with the family member residing in Portugal, proof of relationship is required. Documents that can support this include:
Birth certificates
Marriage certificates
Adoption certificates.
How To Apply For The Portugal Family Reunification Visa (D6 Visa)
Overview
Applying for the Portugal Family Reunification D6 visa can be a complicated process. It includes a lot of legal documentation and there are several steps to completing the process.
To help, we have outlined the steps you need to take below. However, if you still require help do not hesitate to contact one of our advisors on +1 844 290 6312 or send us a message and we will get you started.
There are 2 very important steps in the application process for a D6 visa Portugal. These are:
The initial application at SEF
The application is completed at a Portuguese Embassy or Consulate
We will look at each of these separately and break down the process for you for a clear understanding.
The Initial Application At SEF
To gain a family reunification visa your sponsor will need to apply on your behalf initially at SEF. This is done before you apply at your local embassy. Several documents will be required from your sponsor, they must bring the following documents with them when they apply at SEF.
The Documents required include:
Identity picture in compliance with the Portugal visa photo requirements.
Visa application form.
Passport with 6-month validity (minimum).
Certification proving the family relationship.
Certification proving residency type will allow reunification.
Adequate accommodation that is verified.
Proof showing a person has the financial means to support themselves and family members.
Proof the person is living legally in the current residential accommodation.
Birth certificate in the case of a dependent family member of adult age.
Documentation proving enrollment of family members in education institutions in Portugal in cases of a dependent student/ child.
Copies of adoption papers verified by the court in the current residential country.
Documents showing the economic dependence of family members over the age of 65.
SEF will then take the time to review the application thoroughly, which can take up to 60 days. They will then proceed to notify you, your sponsor, and the Ministry of Foreign Affairs regarding their decision.
The Application Process At An Embassy/Consulate
Once the initial application has been accepted, you are then able to continue your application. The next step is to continue the application at the Portugal Embassy or Consulate in the country you currently reside in.
You will need to do the following:
Prepare Your Necessary Documentation
Ensure that you have all the documents you will need for your application. This includes recent pictures, family certificates, your passport, and so on. You will need to also ensure that all of these documents have been translated into Portuguese by an authorized translator so that they can later be certified by the notary, or Portuguese consulate in the country in which the document was previously passed as well as the consulate of your current country of residence in Portugal.
Schedule An Appointment For Submitting Your Application
Once you have your documents prepared, schedule an appointment with the Embassy to make your submission. You will receive verification for your appointment, at the appointment and hand in your documents. The Embassy will review these documents and will inform you of their decision after sufficient review.
The Embassy will then let you know if you can travel to Portugal.
Travel To Portugal And Visit The SEF
Once you have traveled to Portugal and are in the country, you will need to visit SEF to be able to register as a resident of Portugal. By registering as a resident you will receive your long-term permit for residence.
Considerations
It is possible that during your application SEF may require an interview. This is most likely to happen during the initial application. If the office believes it to be necessary, they may also interview family members as well during the application review process.
There may also be additional factors taken into consideration as the application is reviewed. In situations where an application is dealing with the reunification of an unmarried couple, there may be factors considered as important factors. These would include the following:
Existence of a child
Duration of cohabitation
Registration of partnership.
Portugal D6 Visa Processing Times
Applications for a D6 Portugal Residence Permit can vary in the amount of time they will take to process. That being said, the initial application will be processed within 60 days. SEF then sends a written reply stating their decision to the applicant. Around this time they will also notify the Ministry of Foreign Affairs of their decision.
It is possible that some applications can take a bit longer than 60 days to be reviewed. If this does happen, SEF will be sure to notify the applicant that the review time is being extended.
In some cases, albeit rare, an application may take more than 6 months to review. If this happens it will automatically be considered valid. Should this be the case, SEF will certify this and contact the Director General or Consular as well as Portuguese Communities Affairs. They will inform them that a family visa for family reunification purposes has been issued to you.
Portugal Family Reunification Visa Validity
A family reunion visa will be valid for the length of time that the sponsor's residence permit is valid. In the event that a couple has been married for five years or more, the residence permit can be expected to be valid for two years.
After this, an autonomous visa will be granted. This will be valid for 3 years and it will be renewable every successive three years henceforth.
Permanent Residency & Citizenship With A Family Reunification Visa
It is possible to get permanent residency with a family reunion visa after you have lived in Portugal for 5 years. This is generally the case for most types of residence permit.
The residency granted by the permanent residence is infinite, however, you will still need to renew it every 5 years.
When you apply for Portuguese permanent residence via a family reunification permit, you will need to submit certification that you have also gained a level of Portuguese language that is satisfactory.
Not only this, but it is also worthwhile noting that a permanent and valid residence permit is granted to residents who have no prior criminal convictions during their residency in Portugal.
Working And Studying In Portugal On A Family Reunification Visa
Those who are in Portugal on a family reunion visa can work and study in Portugal just like any other citizen.
Yet it is also worthwhile being aware that if you do intend to work that you should inform SEF beforehand. This is especially important if you received social support as the social support will be automatically revoked once you start working.
What Happens If My Family Ties Are Severed
If you are in Portugal on family visas and your family ties are severed, you may be eligible to apply for independent residence in certain circumstances.
These circumstances include exceptional cases such as death or divorce.
Where this is the case, you could apply to gain an independent residence permit in the first 2-year period of a family reunification visa and maintain legal residency this way.
How Can Total Law Help?
Be aware that Portugal family reunification permits require different documentation and criteria depending on the family member and specific situation. Understanding exactly what documents you may need is the first step to getting started, but can be complicated.
Getting started with your application for a family visa permit can be challenging. But, we are here to help. As professional legal advisors with experience in helping people gain their visas in Portugal, we can help you get your documents in order and start your journey to reunite with your family in Portugal.
For this reason, we would recommend that you contact one of the immigration advisers here at Total Law. Our advisers can give you expert help, guidance, and advice as you plan ahead in your move from the US to Portugal.
Get in touch and find the assistance to get you started by giving us a call at +1 844 290 6312 or, sending us a message online.
Advice Package
Comprehensive immigration advice tailored to your circumstances and goals.
Application Package
Designed to make your visa application as smooth and stress-free as possible.

Fast Track Package
Premium application service that ensures your visa application is submitted to meet your deadline.
Appeal Package
Ensure you have the greatest chance of a successful appeal. We will represent you in any case.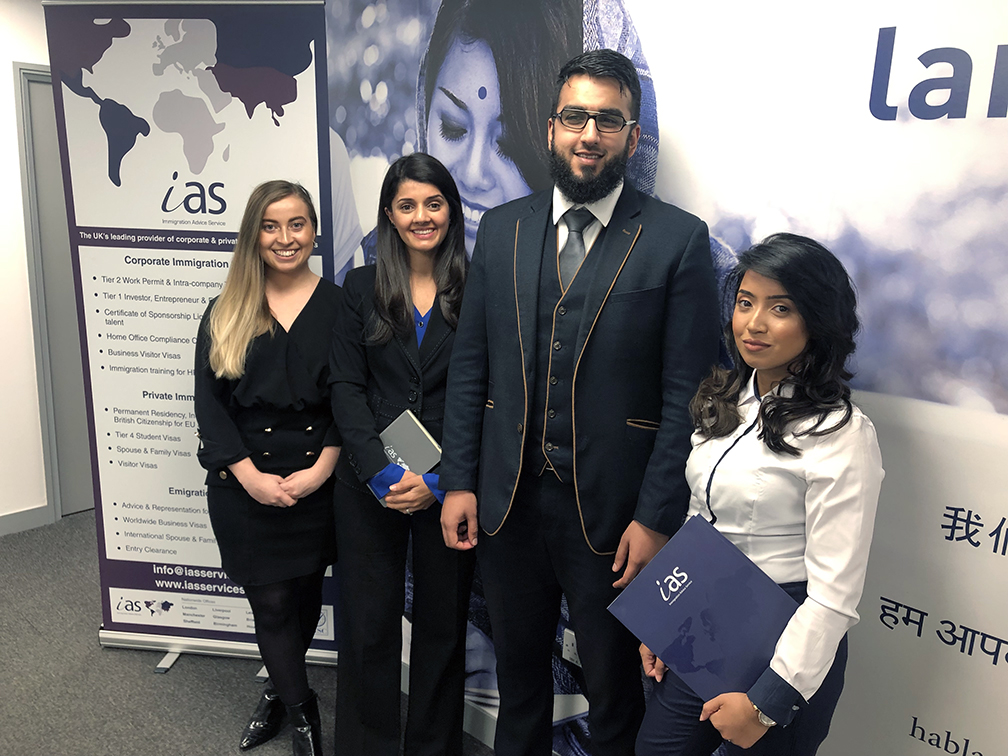 The Advice Package
During this untimed Advice Session with our professional immigration lawyers in London, you will receive our comprehensive advice, completely tailored to your needs and your situation.
Request the Advice Package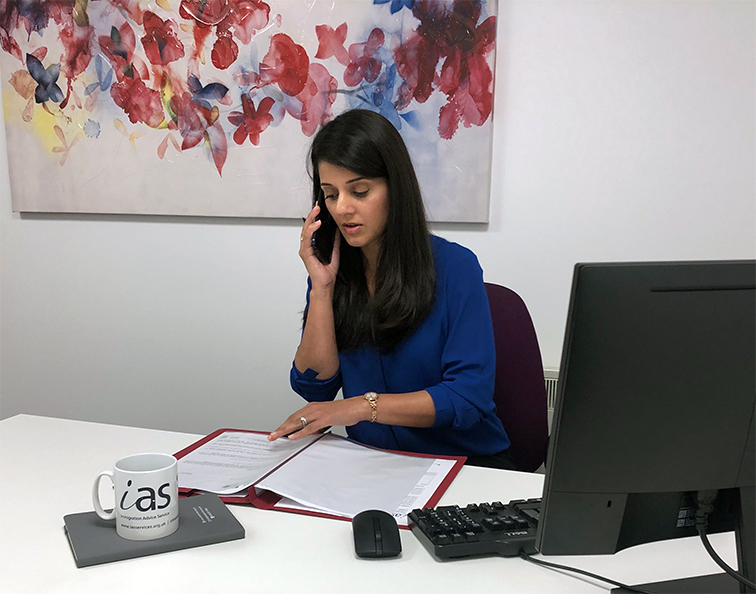 The Application Package
With our Application Package, your dedicated immigration lawyer will advise you on your application process and eligibility. Your caseworker will then complete and submit your forms to the Home Office on your behalf.
Request the Application Package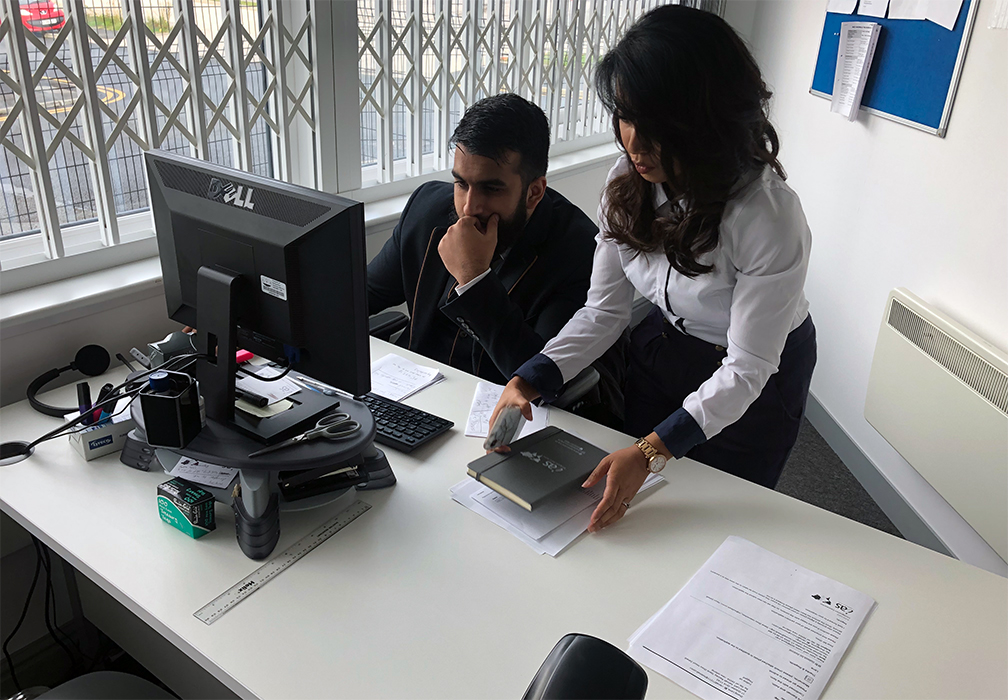 The Fast Track Package
Our Fast-Track Application Package is a premium service for those who need to submit their application in time with their deadlines. Your case will become a top priority for our lawyers and you will benefit from our highest-quality services.
Request the Fast Track Package
The Appeal Package
By choosing our Appeal Package, you can rely on our lawyers' legal knowledge and experience to ensure you have the highest chance of a successful appeal. We will also fully represent you in any hearings/tribunals.
Request the Appeal Package
Related pages for your continued reading.
Frequently Asked Questions
Upon application, you do not need to meet any language requirements in terms of your speaking. Although, your documents for the application do need to be translated into Portuguese to be accepted.
However, after receiving your reunification visa, it is important that after 6 years of living in Portugal, you can convey proof of basic working knowledge of Portuguese. This will make you eligible for citizenship, among other requirements.
You do not need to have a job to apply for a family reunification visa in Portugal. If you do wish to work in Portugal, you will need to wait until after the visa has been granted. With the visa, you will be able to work in the country, just like any other citizen of the country.
There are financial requirements for Portugal family reunification. The sponsor of the applicant/ Portuguese resident will need to show proof of enough financial means to support themselves and the family members. This is also known as having 'proof of sufficient funds'. You should also be aware of the cost of the visa which is around €84.