Portugal Citizenship By Descent For Americans
If you are trying to figure out how to get Portuguese citizenship through your parents or grandparents, you will need to look for Portuguese citizenship by descent.
Getting citizenship by descent in Portugal can be quite tricky; you have to meet several requirements and be educated on Portuguese nationality law. This is why it can be useful to contact us at Total Law, online or at +1 844 290 6312 and get a helping hand from a legal advisor to get your application underway.
Overview Of Portuguese Citizenship By Descent
The Portuguese citizenship by descent route is a route to acquire Portuguese citizenship for foreign nationals who have grandparents or parents who have citizenship in Portugal.
It is better to obtain Portuguese citizenship through parents or grandparents who are citizens of Portugal than to try and trace your lineage to a Portuguese ancestor.
It is very important, however, that the Portuguese citizen, be they a parent or grandparent, is still alive and that their citizenship is valid.
Yet, both parents or grandparents need not be Portuguese citizens. It is possible to gain eligibility from only a single grandparent or parent.
There is also no age limit when it comes to gaining Portuguese citizenship through a descendant. The only important part of gaining citizenship this way is that you have proof of Portuguese descent in a way that can be easily traced back one or two generations.
This is one of the easier routes to Portuguese citizenship, as you do not even need to live in Portugal for a set number of years to gain citizenship. You could even remain outside of Portugal after you have gained citizenship.
"I'm very happy with the standard of training received on the OISC Level 1 course, i passed my exam. Thank you!"
"My application was approved and a huge weight has been lifted from our shoulders this year "
"We used this service for the spouse visa extension application to assure that all the information was valid and correct."
Benefits of Acquiring Portuguese Citizenship
There are plenty of perks to being a Portuguese citizen. Here are some of the most outstanding benefits of becoming a citizen of Portugal:
Portugal is in the EU. Therefore, having citizenship in Portugal gives you the right to visa-free travel and movement across all other EU countries.
Those who are citizens of Portugal also gain the right to work and live in any other country in the European Union. This means that you can work, travel, and live in the European Union state as you choose, with the only requirement being that you meet their requirements.
As a Portuguese citizen, you also get the right to free healthcare and education in the country and other EU countries. You will also get the right to vote in elections, and can also get consular protection from the Portugal consulate or embassy when you go to other countries.
You can also get dual citizenship in Portugal, which means that you do not need to renounce your original citizenship just to get Portuguese citizenship.
Eligibility For Portuguese Citizenship By Descent
Those who are eligible for Portuguese citizenship by descent will have one of the following criteria:
Your birth mother or father is a Portuguese citizen, and you were born in Portugal.
Your birth mother or father is a Portuguese citizen and employee, but you were not born in Portugal.
You were not born in Portugal, but your mother or father is Portuguese, and either parent has been listed on the Portuguese civil registry or has been formally claimed as being a Portuguese citizen.
You were not born in Portugal, but you share descent with a minimum of one Portugal descendant as a second-degree straight-line relative. The descendant needs to have retained their citizenship and you have to claim your interest in Portuguese citizenship alongside evidence that demonstrates ties to the community in Portugal.
Not only do you need to meet the criteria listed above, but you will also be required to meet other conditions, as follows:
You need to have a close connection with the community in Portugal. This can be shown through having proficiency in the Portuguese language, having a residence there, or making consistent visits to Portugal.
You cannot have a criminal record for any punishable crimes that have a maximum prison sentence of three years or more under Portuguese law.
You must not be involved in or linked to any terrorist activities.
Required Documents For Portuguese Citizenship Through Descent
The required documentation to apply for Portugal citizenship by descent depends on the eligibility conditions per descent that apply to you. There are certain documents required per descendant type: parent or grandparent, as follows:
Documents required for a descendant of a Portuguese parent.
Documents required for a descendant of a Portuguese grandparent.
Documents Required For A Descendant Of Portuguese Parents
If you are the child of Portuguese parents, the following shows the documentation you will need to show during your application:
A long-form birth certificate. This must contain all information regarding your birth as well as your Portuguese parent's names
A valid Portuguese passport belonging to your Portuguese parents
A valid ID card belonging to your Portuguese parents
A parent's birth registration certificate. A birth certificate of a non-Portuguese parent must also be authorized by the Government of the country of their birth via Apostille
A marriage certificate (if required).
The reasoning behind providing birth certificates is to show the line of descent. This means that the parent's material relationship must be shown on your birth certificate.
Therefore, if your parents got married outside of Portugal, the marriage must have been registered in Portugal before you will be able to apply for Portuguese citizenship.
If your parent's marriage has yet to be registered in Portugal, they will need to visit the consulate. Also, if your parents were not married by the time you were born, they are required to have an 'Acknowledgement of Paternity', shown as a signed document.
This must contain both of your parent's signatures, and it also needs to establish your legal father's identity. They must also have conducted paternity confirmation while you were a minor.
Documents Required For A Descent Of A Portuguese Grandparent
If you are the child of Portuguese grandparents, the following shows the documentation you will need to show during your application:
A birth certificate that had authentication of an Apostille. This has to prove your parents' claim to you parentally while you were a minor.
A birth registration certificate for your parents and your Portuguese grandparents. This document needs to establish your grandparents' parental claim to your parents when they were minors.
Valid documentation that demonstrates you have a thorough understanding of the Portuguese language.
A valid foreign criminal record certificate. This has to be issued by your country of birth, the country of your nationality, and all of the countries that you have been a resident of since you were age 16. Should your certificates not be in Portuguese language, you need to attach a copy that is translated for each certificate. However, you need not submit a criminal record certificate in Portuguese.
Proving Proficiency In The Portuguese Language
You can prove your connection to the Portuguese community through evidence that you have a thorough knowledge of the Portuguese language. The following documents are all accepted forms of evidence:
A certificate of approval for an exam that has been issued by a Portuguese public or private school.
A certificate of proficiency in Standard European Portuguese as a second language issued by any authorized Portuguese evaluation center.
A diploma issued by any accredited Portuguese private or public school.
A certificate of approval in an exam that has been issued by the Portuguese Consulate from a time when you were living abroad. You need to have taken the Portuguese proficiency exam from the CAPLE (Center of Evaluation of Portuguese Language) in Portuguese or another country in which an exam center can be found.
Alternatively, if you attended a public or private school in a country that speaks Portuguese, you can provide your school Diploma.
However, if you are not literate, you could provide other evidence demonstrating a knowledge of the language.
Portugal Citizenship By Descent Fees
The fee for a Portuguese citizenship application is €175; however, you may incur additional fees in the application depending on the specifics of your unique situation. Be prepared to face additional fees associated with your specific situation.
How To Apply For Portuguese Citizenship By Descent
There are several steps towards applying for Portuguese citizenship as a descendant. These steps are as follows:
Step 1: Determine If You Are Eligible
The first step towards citizenship by descent is to ensure that you are eligible. You need to be certain that your family ties to a Portuguese citizen can be easily traced by blood and have plenty of verified evidence.
You should make sure that your parent/grandparent has birth information registered with the Portuguese civil registry as well. Doing so can authenticate your claim to be a Portuguese descendant. You should also ensure at this time that you can establish a consistent, active connection to the Portuguese community.
Step 2: Prepare Your Documents
The documents you need to obtain your Portuguese citizenship will depend on the line of descent that connects you to Portugal. A birth certificate will also be needed to prove your claim of descent. Any documents you have that are not written in Portuguese will need to be translated.
Should you be applying on behalf of a minor under 14 years old, you need not provide the child's ID documents; this is only required for a minor between 14 and 18 years of age.
Step 3: Fill Out Your Application
Download the relevant application form and fill it out as appropriate. The form will be a medium for making your declaration of interest in becoming a Portuguese citizen official.
For this reason, make sure that all of your information is accurate and can be verified. Any false information provided is punishable by Portuguese Law. The application must also be filled out in Portuguese.
Step 4: Apply For Your Citizenship
Your application for Portuguese citizenship is either in person or through the mail. If you apply for a child under 14 years of age, it is possible that you will have to visit the Consulate in person.
If it is ideal to request Portuguese nationality via mail, you will need to download and complete an application form specific to your situation. Once done, you can send it to the Central Register Conservatory. Every application will be specific to the line of descent.
When applying on behalf of a minor, you will be required to appear in person at the Consulate, but the minor does not attend with you.
Step 5: Pay The Fee For Application
The fee for the application to become a citizen of Portugal through descent will be €175. Yet, be aware that this fee can vary due to exchange rates as well as other charges that may come into place due to additional charges for consular services.
You may be required to pay via debit card, postal order, at the consulate, or via a Portuguese bank check in Euros.
Processing Time For Portuguese Citizenship Applications
The time it takes to process an application for Portuguese citizenship can be quite extensive. The amount of time this can take can be as long as a year or even two, and the decision can be either an approval or a rejection. This is because the process required to adequately process an application is complex, including checks conducted by various authorities and departments before a final decision can be made.
The specific circumstances of your situation will also be an influential factor in the time that it takes to get approval. Should an additional check be required, then there will be an extension on the processing time for your application.
However, once the authority relevant to your application makes a final decision, you will receive notification from the Portugal consulate.
How Can Total Law Help?
Applying for citizenship by descent in Portugal can be complicated and, in many cases, a drawn-out process that requires a lot of patience due to the long wait times. That being said, ensuring all your documents are in order and are legal and valid makes the process take less time.
For this reason, it is wise to talk to a legal advisor at Total Law to make sure that all your documents are in order before you apply.
There are fewer additional checks that are required, and with all your documents organized, it is less likely that your application will take two years.
Contact a Total Law advisor today at +1 844 290 6312, or leave a message online and get started with organizing your documents to ensure a smooth application.
Advice Package
Comprehensive immigration advice tailored to your circumstances and goals.
Application Package
Designed to make your visa application as smooth and stress-free as possible.

Fast Track Package
Premium application service that ensures your visa application is submitted to meet your deadline.
Appeal Package
Ensure you have the greatest chance of a successful appeal. We will represent you in any case.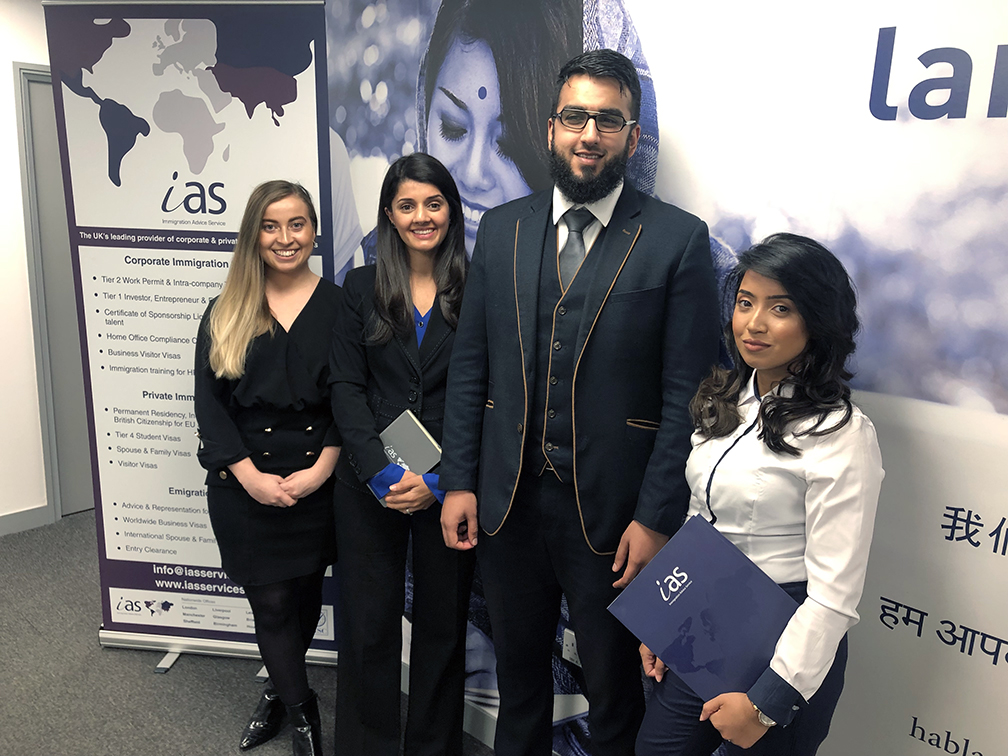 The Advice Package
During this untimed Advice Session with our professional immigration lawyers in London, you will receive our comprehensive advice, completely tailored to your needs and your situation.
Request the Advice Package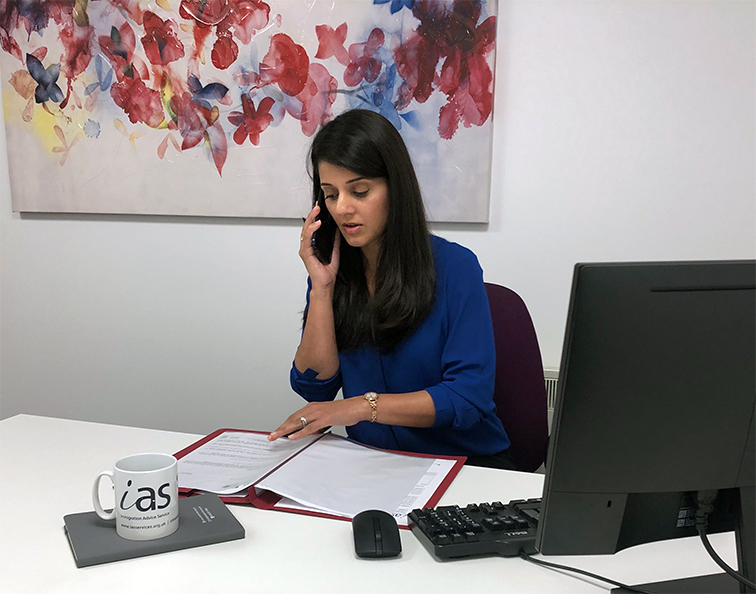 The Application Package
With our Application Package, your dedicated immigration lawyer will advise you on your application process and eligibility. Your caseworker will then complete and submit your forms to the Home Office on your behalf.
Request the Application Package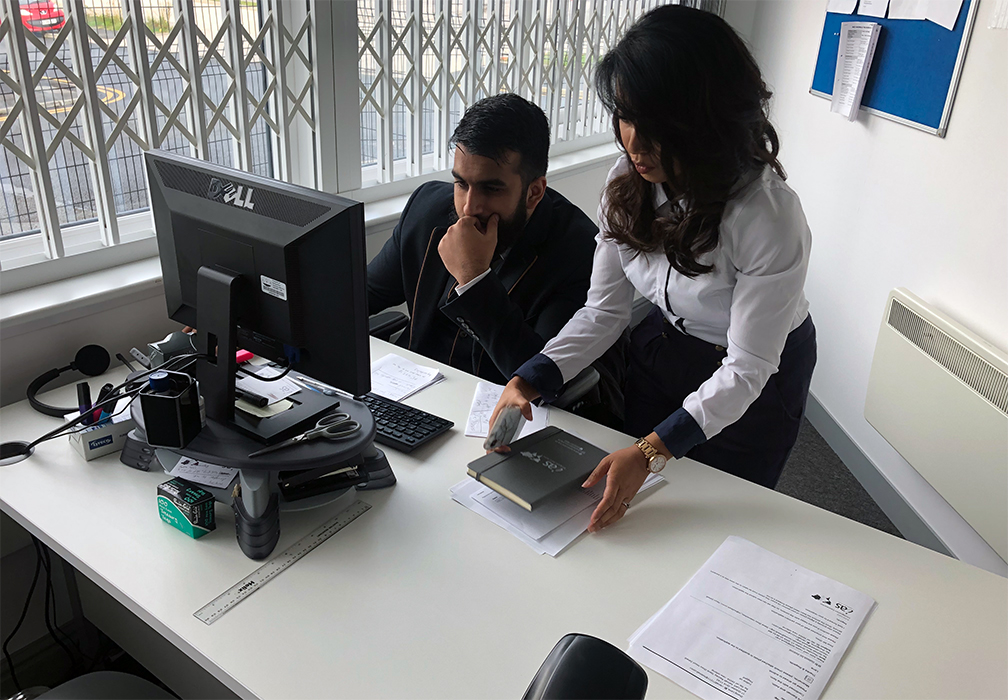 The Fast Track Package
Our Fast-Track Application Package is a premium service for those who need to submit their application in time with their deadlines. Your case will become a top priority for our lawyers and you will benefit from our highest-quality services.
Request the Fast Track Package
The Appeal Package
By choosing our Appeal Package, you can rely on our lawyers' legal knowledge and experience to ensure you have the highest chance of a successful appeal. We will also fully represent you in any hearings/tribunals.
Request the Appeal Package
Related pages for your continued reading.
Frequently Asked Questions
While DNA tests can be helpful, they are not part of the criteria for obtaining Portuguese citizenship. People who gain citizenship in Portugal typically do so through descent, such as having a Portuguese parent or Portuguese grandparent. Although paternity tests can help in this, it is not a requirement, and a DNA test alone is unlikely to be enough to validate a citizenship application.
While you can get Portuguese citizenship through a parent or grandparent, great-grandparents are a generation too far back. Some can get around this by getting a relative, such as a parent or grandparent, to gain citizenship first. However, it is important that the relative be alive for the application to be valid.