Portugal D8 Visa For Digital Nomads And Passive Income
Remote workers are eligible to apply for the D8 Portugal digital nomad visa. This visa permits you to stay temporarily in Portugal while working remotely for your organization.
If you want to know more about Portugal's digital nomad visa, including details about eligibility, how to apply, and the documents you need to submit, contact our office at +1 844 290 6312 or message us online.
Portugal Digital Nomad Visa Overview
The Portugal 'D8' digital nomad visa is meant for remote workers who intend to work from Portugal and pay taxes to the Portuguese government.
For you to get this visa, you must show you have a remote job that pays at least €3,040 every month.
The validity of the visa lasts for 1 year, but you can apply for an extension 4 times. In total, you can live and work remotely in Portugal for 5 years. At the expiration of the 5 years, you can apply for permanent residence in Portugal.
There are some incentives for applying for the digital nomad visa. First, the visa holder pays only 15% tax for the initial 4 years instead of 25%. Secondly, since Portugal is part of the Schengen area, you can access other Schengen countries with the digital nomad visa.
Note that your employer, business or job must not be in Portugal when applying for the digital nomad visa.
You must meet certain financial and eligibility requirements to apply for the digital nomad visa.
"I'm very happy with the standard of training received on the OISC Level 1 course, i passed my exam. Thank you!"
"My application was approved and a huge weight has been lifted from our shoulders this year "
"We used this service for the spouse visa extension application to assure that all the information was valid and correct."
Portugal Digital Nomad Visa Types
Overview
The two types of D8 digital nomad visas available for remote workers in Portugal are the Temporary Stay Visa and the Residence visa.
Temporary Stay Visa
This type of digital nomad visa permits holders to only stay for 1 year with a possibility of a 2-year renewal. This temporary stay visa is not a route to residency but is the easiest to apply for.
With the visa, you can leave and re-enter Portugal as many times as you want. And since Portugal is part of Schengen, you can visit other Schengen countries.
Residence Visa
This permits holders to stay more than one year. When you apply for this category of digital nomad visa, you will get a permit that will last for 4 months. During these 4 months, you are expected to apply for a residence permit.
After your application, you must attend a visa interview that will determine if you will be issued a residence permit.
The residence permit's validity is 2 years and can be renewed for 3 more years. After spending 5 years in Portugal, you can apply for permanent residence or Portuguese citizenship.
Another upside to this visa category is that your spouse and children can join you in Portugal as long as you have enough money to cater for them.
Who Is Eligble To Apply for the Portugal Temporary-Stay Digital Nomad Visa?
You have to meet certain eligibility requirements before you proceed with the Portugal digital nomad visa application. They are:
Country-Specific Requirement
US, Canada, New Zealand or Australia
If you are a US, Canadian, New Zealand or Australian citizen, you can stay in Portugal for 90 days without needing a visa. During these 90 days, you can choose to work remotely for a company in your home country.
You can also open an account or use your foreign account in Portugal within this time. However, if you must stay longer than 90 days, you must meet the visa requirements to apply for the digital nomad visa. Note that US green card holders are exempt from this rule.
They cannot stay in Portugal freely for 90 days, so they must apply for a visa.
European Union (EU)
There is no need applying for a digital nomad visa if you are a national of any member states that make up the EU.
You can live, study and work freely in Portugal. But you must register as a resident in Portugal with the SEF (Serviço de Estrangeiros e Fronteiras- Portuguese Immigration and Border Service).
Outside the EU, US, Canada, Australia or New Zealand
If you live in any country outside the EU, US, Canada, Australia or New Zealand, you will need to apply for the digital nomad visa.
Accommodation Requirement
This proof of accommodation is also an essential part of the visa requirement. When applying to come to Portugal as a digital nomad, you must show that you have where to stay.
You can show the embassy that you have a house of your own or have rented one in Portugal.
Booked hotel rooms and Airbnb can serve. You can also present a rental agreement between you and a property owner in Portugal. Note that the rental agreement or hotel bookings must show that you have one year covered.
If you have a friend or family in Portugal, they can send you a letter which you can submit to the embassy. With this letter, your family or friend pledges to take care of your accommodation needs till you leave Portugal.
In the eventuality that you could not use any of these options, you will have to submit your application with a letter.
This letter should state that you have been finding it difficult to get accommodation but will do so once you get into Portugal. When you send this letter, it will then be at the embassy's discretion to decide on your application.
Financial Requirement
You need to show the Portuguese government that you will not be a liability to them. You have to show that you can take care of yourself and your dependents, if any. You typically prove this by presenting bank statements showing how much savings or income you have.
Your income must be four times more than the Portuguese minimum wage.
The Portugal digital nomad visa income requirement is calculated yearly. You must meet this income requirement for your visa to be approved. How much you need to show depends on the category of the digital nomad visa that you are applying for.
When applying for a temporary stay visa you need to show that you have a monthly income of €3,040 for the previous 3 months before your application. That is, if you sent in your application by October, you must have made €3,040 in July, August and September.
You must also show proof that your remote work will keep bringing this income for as long as you stay in Portugal.
For the residence or passive income digital nomad visa, you must prove that you have a business, job or investment paying you at least €8,460 yearly. If you intend to come to Portugal with your family, you must prove you have the means to take care of them.
First, you must show you have €8,460 for a year.
Secondly, you must show you have €4,230 for your spouse or partner.
Thirdly, you must show you have €2,538 for every child.
You can meet the financial requirements in many ways:
Self-employed applicants can show a bank statement and a certificate proving their business is duly registered in their country.
For applicants who are working remotely, they can show their payslips and bank statements for the past 3 months.
For applicants who are freelancers, you have to show bank statements containing your savings and the payslips for the past three months.
For passive income digital nomads, you can combine any of the following to meet the financial requirement:
Accrued and payable interest from fixed deposits or savings
Income from investments
Income from selling intellectual property
Royalties
Pension
Income from real estate
Dividends from businesses you are not working for
Transferable equity.
Criminal Record Requirement
Anyone making a D8 digital nomad visa application, must be willing to undergo a background check. This is a Portugal digital nomad visa requirement that cannot be circumvented. The Portuguese government wants to know if you have a criminal history.
Sadly, applicants with a criminal history may get their applications rejected. Note that this depends on the kind of offense. You should contact any of our immigration attorneys to advise you on what to do if you have a criminal history. Contact any of our team members today. Call us on +1 844 290 6312 or contact us online.
You are required to get a criminal record check in:
the country that you have lived in for the past 3 months before you made your application
your country of origin
any other country that you have resided in for the past 5 years
For US citizens and residents, you have to present an FBI Criminal history certificate. You can get this by applying on the FBI website or using an FBI-approved third party.
If your criminal record certificate is not in English or Portuguese, you must translate it to either language. After, you have to legalize the translation at the Portuguese embassy. Note that the embassy will only accept translations from certified translators on their list.
Lastly, you must also notarize your certificate.
Health Insurance Requirements
Portugal is quite serious about the health of its citizens and those who stay or live in their country. Since you are not yet paying taxes or contributing to the social security setup, you cannot access public healthcare.
Hence, you must get full health insurance according to European Union (EU) standards.
This health insurance is not for you alone. You will also need to purchase it for any dependent coming with you to Portugal.
You have to show the embassy that the health insurance covers you and your family (if any) for at least 4 months.
You must ensure that the health insurance policy covers you and your family for up to €30,000 per individual.
Minimum Stay Requirement
The Portuguese government has set a minimum stay rule to monitor how long digital nomads can stay outside the country.
For temporary stay digital nomads, the minimum stay is 6 months or 183 days. You must spend a consecutive 6 months in 1 year in Portugal.
For passive income digital nomads, you must spend at least 16 months out of the approved 24 months in Portugal.
If you succeed in getting your visa extended as a passive income digital nomad for up to 3 years, you must be present in Portugal for at least 28 consecutive months out of a possible 36.
When you eventually get your permanent residency permit, you must stay in Portugal for at least 30 consecutive months out of a possible 60.
Failure to comply with these minimum stay requirements will lead to your visa being revoked.
Tax Requirements
Every digital nomad in Portugal is required to pay tax. And before you can do any financial transactions in Portugal, you must have a NIF (Numero de Identification Fiscal) number.
You will need this NIF number to open a Portuguese bank account. You also use it for online payments and purchase of data or property.
There are two ways to get the NIF number.
Firstly, you can enter any tax office and register for the number. Once you finish your registration, your NIF number will be given to you.
Secondly, you can get the NIF online.
While applying or going for the NIF number, ensure you have a means of identification, visa and address of your home in Portugal or at home.
Do note that the service is free.
Bank Requirement
You must also show the consulate at the Portuguese embassy that you have a local bank account in Portugal.
One of the best ways to go about this is to open a bank account with international coverage in your country. You can also use a mobile bank with a branch in Portugal.
To get a bank account number, you have to present the following:
Your NIF number
Your visa to prove your residence
Your identity document (this can be your passport)
Your address in your home country or Portugal
After opening the account, you must deposit at least €7000 if you are single and €10500 if you have a family.
What Are the Required Documents?
Here are the documents you will need to present to the Portuguese authorities before your digital nomad visa is approved.
A Valid Passport
You must ensure that your passport is valid for up to 6 months after the visa you are applying for has expired. At the early stages of the application process, you are only required to submit a notarized copy of your passport to the Portuguese consulate.
Only when your visa application is successful should you submit the original passport so your visa sticker can be attached.
D8 Visa Application Form
You must also complete a Portugal national visa application form when applying for your D8 visa. You can do this at any Portuguese consulate or embassy in the US. You can also do so via any VSF center.
If you want to submit the form online, you have to print out the application form when you are done and attach it to your supporting documents. It is also necessary to ensure your details on the form are the same as the ones on your passport.
Discrepancies in the information supplied are one of the leading causes of visa refusal.
The application form must be completed either in English or Portuguese.
Proof of Accommodation
You must submit any of the following:
Rental agreement that covers 12 months
Proof that you have bought a property in Portugal where you will live
Evidence of at least a 4-month-long booking in a hotel or Airbnb
Invitation letter from a host in Portugal. This letter must have a copy of your host's ID. It must also be signed and notarized in Portugal.
Proof of Income
You can present various documents to prove that you meet the minimum income requirement. You can combine these to meet the income requirement.
3-month bank statement showing you earned €3,040 per month
Cash savings showing €8460 if you are applying alone, an extra €4230 if you are applying with your spouse and an additional €2538 for every dependent child
Employment letter showing your salary equals or exceeds €3,040 per month
Credit card that shows your credit limit
Pension certificate from your service provider
Bank statement showing income from intellectual property, assets or rents
Certificate of investment
Traveler's check
Letter from Social Security stating your monthly or yearly benefits
Tax returns from the past fiscal year
Letter of financial support from an EU citizen, Portuguese citizen or permanent resident
FBI Criminal History Certificate
You can complete the form at the FBI's website and then submit your fingerprints at any US post office eligible to collect biometrics for this purpose.
You can also download the application form, complete it, and submit it with a fingerprint card. This should be forwarded to the FBI CJIS Division – Summary Request 1000 Custer Hollow Road Clarksburg, WV 26306.
When you get your document via mail, you can proceed to the SEF website and submit the document.
Application Letter
You must include an application letter when applying for the Portugal digital nomad visa. This is a formal request to the Portuguese government asking for permission to stay there.
Your letter must include every detail relevant to your application. It should also have your signature and date. Here are other things you have to include in your letter:
Personal details
Reason for seeking a Portugal digital nomad visa
Where you intend to stay when you come to Portugal
The kind of accommodation you have gotten
How you intend to fund your living expenses in the country
Your ties to the country. This can be proven by showing you have friends and family who live in Portugal
Other documents you must submit are:
2 Passport photographs that meet the photo requirement of the Portuguese embassy
Health insurance certificate showing that you have at least €30,000 in insurance coverage
US green card or any document showing you are staying in the US legally. This is for non-US citizens only
Proof that you have a Portuguese bank account or your bank has a branch in Portugal
Proof that you have a NIF number
Marriage certificate if you are going with your spouse
Birth certificate of your children
Receipts of visa fee payment
Money Order
If you intend to send your application for the D8 digital nomad visa via mail, you will have to include a money order in favor of the Portuguese consulate, embassy or VSF Global center where you will be making your application to. This money order is used to process your application.
You have to pay $35 for sending the application via mail and
$41.83 as a service charge.
Digital Nomad Visa Portugal Application Process
The application process for the digital nomad visa is in two parts. The first part is done in the US or your home country. It is called the residence visa application. If you succeed with your application, you will get a residence permit valid for 4 months.
This residence permit enables you to enter Portugal and prepare for the second part of your application.
Step 1
Gather Supporting Documents
Ensuring you have all the documents you need is vital. You can use the required documents section as your checklist.
You can also enlist the assistance of our immigration team to check your documents and application to ensure correctness. One of our accredited attorneys will also provide a letter of approval needed for your application.
Submit Application and Supporting Documents
After getting all the documents ready, proceed to the Portuguese consulate or embassy nearest to you and submit your application. You have to submit your application form with your supporting documents. Ensure you have also paid the visa fees via money and attach the receipt with your documents.
Sometimes, the embassy will ask you to submit your passport. This is so that they can attach your residency visa if your application is successful.
Collect Your Visa
If your application is successful, you will be notified by post or email. The letter will also tell you where to pick up your passport. Ensure you go with an ID to collect the passport.
Step 2
Now, you can travel to Portugal with your visa. If you inform the embassy of your travel date, they will book an appointment with SEF for you.
Book an Appointment with SEF
If the appointment with SEF was not pre-booked. You can proceed to their online portal to schedule an appointment at any SEF center near your place of residence.
Attend An Interview with SEF
When attending the appointment with SEF, you must go with all of the supporting documents you submitted in step 1. You should get certified translated copies of all your documents if they are not in Portuguese.
Also, you must submit another application form. This form is written in Portuguese; hence you need to ask a local translator to help you with the translation.
The Portuguese authorities will ask for your consent to check your records for any criminal history. You must permit them to do so, or your visa will not be granted.
Fees
Here are the Portugal D8 digital nomad visa costs that you need to plan for:
You pay €180 for a visa application
You pay €320 for the residence permit
Processing Times
It can take time for the D8 digital nomad visa to be approved. It will take the Portuguese embassy between 2 to 3 months to make a decision on your first visa application.
After your interview with SEF in Portugal, you can expect it to take 2 weeks for a decision to be made on the application.
Can One Apply for the Digital Nomad Visa While They Are Abroad?
You cannot apply for a D8 visa while you are abroad. You must be a citizen or a legal permanent resident in the country your application originates from.
So, if you are in Canada or the UK on a visit, you have to come back to the United States before you can make an application. However, if you are a permanent resident in the said country, you can initiate your application from there.
Can I Extend My Portugal Digital Nomad Visa?
You can extend the D8 digital nomad visa after 1 year. You can extend it 4 times, giving you a total of 5 years. It is after this that you can apply for permanent residence.
How Can Total Law Help?
At Total Law, we have expert immigration attorneys that can guide you in preparing a Portugal D8 digital nomad visa application. We know how exhausting it can be trying to do it yourself without proper guidance. And that is why we are here, to help you make sense of the rigorous process of applying for a D8 digital nomad visa.
Our attorneys can assist you in estimating how much it will cost to make this application, including details on the application process and eligibility.
We know how disappointing it is to receive a rejection after the long application and documentation process. To avoid this, we can assess your eligibility, tell you which document you need to submit and guide you on how to make your application.
If you want to apply for another type of Portuguese visa based on your circumstances, we can also help. For more details about our services, contact any of our team members today. Call us on +1 844 290 6312 or contact us online.
Advice Package
Comprehensive immigration advice tailored to your circumstances and goals.
Application Package
Designed to make your visa application as smooth and stress-free as possible.

Fast Track Package
Premium application service that ensures your visa application is submitted to meet your deadline.
Appeal Package
Ensure you have the greatest chance of a successful appeal. We will represent you in any case.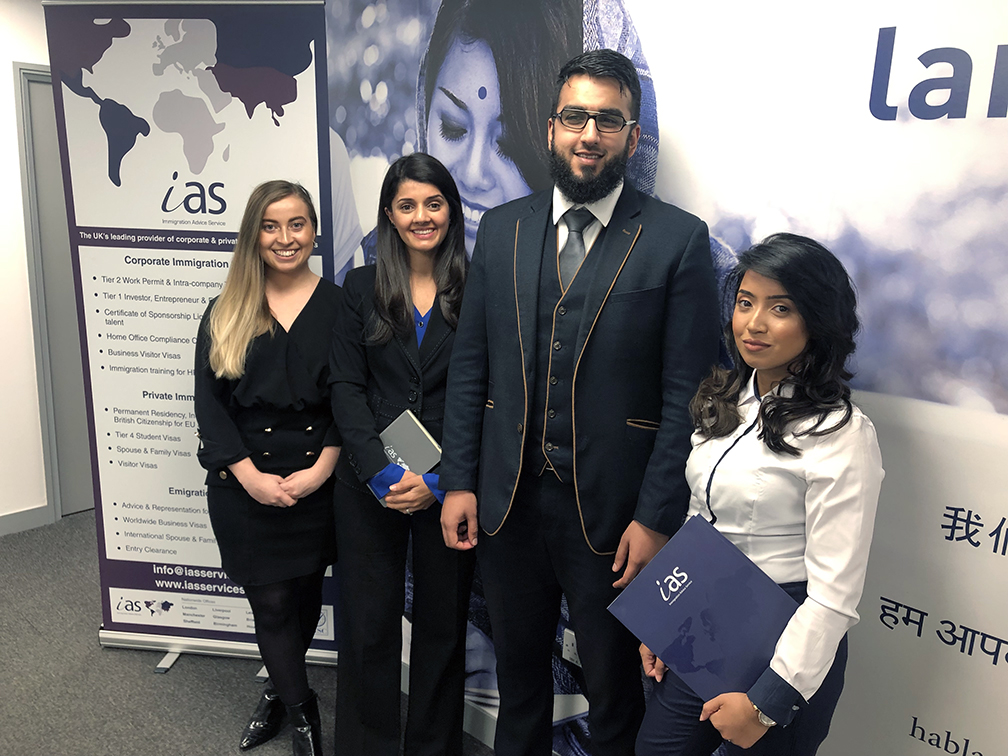 The Advice Package
During this untimed Advice Session with our professional immigration lawyers in London, you will receive our comprehensive advice, completely tailored to your needs and your situation.
Request the Advice Package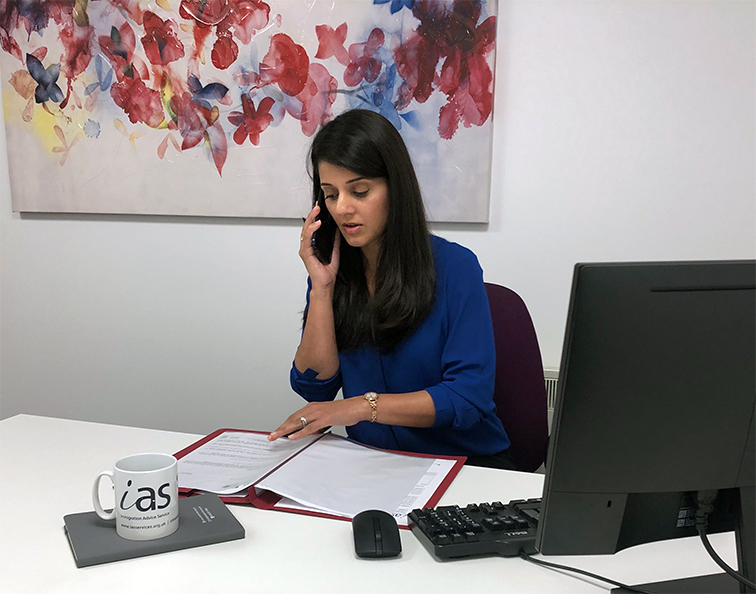 The Application Package
With our Application Package, your dedicated immigration lawyer will advise you on your application process and eligibility. Your caseworker will then complete and submit your forms to the Home Office on your behalf.
Request the Application Package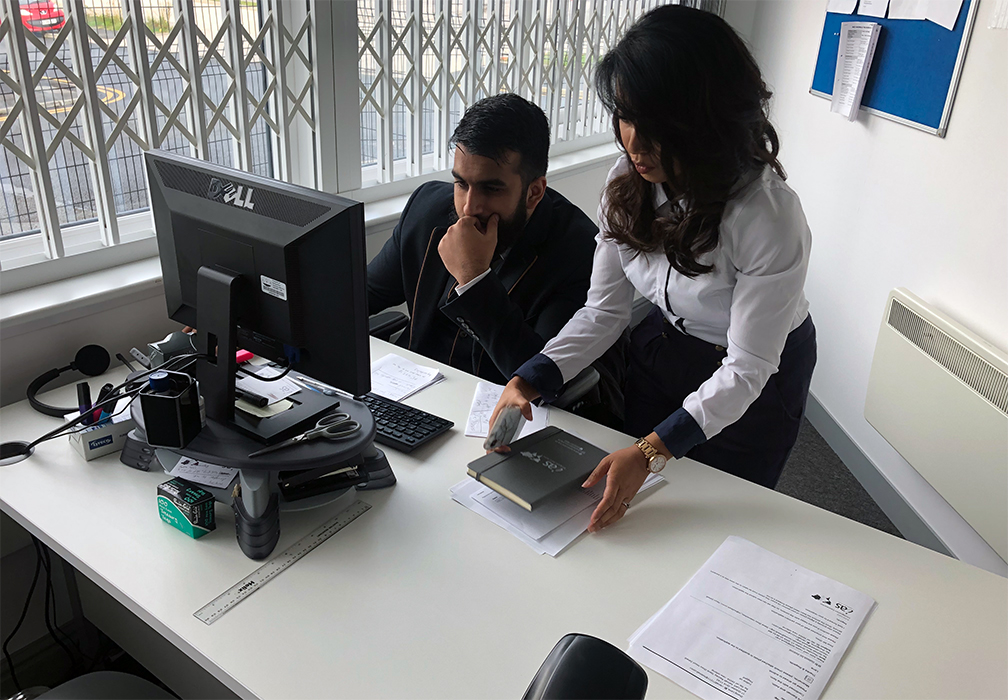 The Fast Track Package
Our Fast-Track Application Package is a premium service for those who need to submit their application in time with their deadlines. Your case will become a top priority for our lawyers and you will benefit from our highest-quality services.
Request the Fast Track Package
The Appeal Package
By choosing our Appeal Package, you can rely on our lawyers' legal knowledge and experience to ensure you have the highest chance of a successful appeal. We will also fully represent you in any hearings/tribunals.
Request the Appeal Package
Frequently Asked Questions
There are many reasons why the Portuguese consulate can deny your digital nomad visa application. One of the significant reasons is when an applicant does not meet the minimum income requirement. Due to this, it is advisable to surpass the minimum requirement.
Another reason why your application may be rejected is because there were discrepancies between the details on your application form and your ID card or passport. Lastly, it could also be that you did not provide all the supporting documents the consulate needs to make a decision on your visa application.
You must be at least 18 years of age before you can apply for the digital nomad visa. Applicants younger than 18 can only be dependents of applicants aged 18 or older.
The digital nomad d8 visa is a route to Portuguese citizenship. If you have stayed in Portugal for at least 5 years, you can apply for permanent residence and citizenship as long as you meet the eligibility requirements.
You cannot get a refund if your visa is denied. This is because the fee you paid is for processing your visa.
Upon denial of your visa application, you can look at the reason for the rejection and resubmit another application. Before you do this, ensure you have corrected all that caused you to get a denial. You can also contact us at Immigration Advice Service to appeal the decision on your behalf.