Portugal Residence Permit For US Citizens
Are you seeking a Portuguese resident permit as a US citizen? Getting started with this process can be very complicated, so for a helping hand give us a call. One of our advisers can help you, just call us at +1 844 290 6312.
What Is A Portugal Residence Permit?
Portugal has recently become one of the ideal locations for the emigration of US citizens in recent years. Part of this is thanks to the high quality of life, affordable real estate, and generally better economic state in comparison to the US.
However, if you wish to apply for citizenship, or are considering entering Portugal a residence permit for US citizens is required. You could seek out a temporary residence permit or a permanent residence permit depending on the type of residency visa you seek.
Anyone seeking a Portugal residence permit as a US citizen must consider all of their options and the affiliated conditions before applying for legal residency.
Portugal Residence Permits are official authorizations allowing third-country nationals to live and work in the country. There are two different types of permits that Portugal can issue. These are:
Residence Permits.
Residency Visa.
Each of these permits allows an applicant to stay in the country for a select amount of time in order to apply for a permit with a longer staying period. Depending on the type of permit applied for, an applicant will have to go through a process of different types of permits and residency.
It is critical to know which type of permit you seek to apply for before you start the process as required documentation and processes may differ.
"I'm very happy with the standard of training received on the OISC Level 1 course, i passed my exam. Thank you!"
"My application was approved and a huge weight has been lifted from our shoulders this year "
"We used this service for the spouse visa extension application to assure that all the information was valid and correct."
Types of Portugal Residence Permits
The two types of residence permits are residency visas and residence permits. Each of these function in different ways.
Residence Permits
A residence permit is a temporary permit typically valid for 12 months. These permits are renewable on an annual basis, but it also depends on the length of time an applicant wants to stay in the country.
An applicant who holds one of these permits can switch their temporary permit to a permanent residence permit once they have been living in Portugal for five years.
Residence Visa
A residence visa is a short-term visa type. This will often last for 3 or even 4 consecutive months. The Portuguese Embassy in your home country will issue these for the purpose of granting applicants entry to Portugal prior to their registering for residency.
After a foreigner has entered Portugal with this visa they will have 4 months to register to get their residence permit from the Immigration and Borders Service.
Residence Permit (For Work)
If you have secured employment in Portugal then you can get a Portuguese residence permit for work. To get this type of permit then you must not have been filed by an EU national within the previous month.
Your employer must start the application for the permit at the Portuguese Labor Authorities. Once this is done you are then allowed to proceed and apply for a visa at the local embassy in the country you currently reside in. Once entry is granted, the applicant must then travel to Portugal where a resident permit can be applied for at the SEF.
Residence Permit (For Study)
The residence permit for those who wish to study in Portugal is a permit given to students coming from outside of the EU who have been accepted to study in Portugal. This is valid for 12 months and is renewable each year during the applicants' studies.
However, once studies have finished, a work visa must be applied for in order to stay in Portugal.
Residence Permit (Family Reunification)
Those who wish to relocate to Portugal in order to be with a family member who is a citizen or resident of Portugal need to apply for this permit. Family members this permit applies to include a spouse of a registered partner, a child be the adopted or biological, a child of age who is dependent, or a dependent direct descendant.
Applicants applying for this permit will gain residency for the same amount of time as the permit of the Portuguese resident.
If the resident is a partner, and you have been married for five years or longer, then a permit is valid for two-year periods and is then renewable every 3 years after this.
Those who hold these permits can work freely and study freely in Portugal. After five years applicants can then apply for permanent residency.
Special Residence Permits
There are also some situations in which a residence permit can be issued. These situations are unique to the applicant, but there are some common types of situations that may permit the issuing of these permits.
Residence permits can be granted to those who suffer from health conditions that may require extended medical care.
Residence permits can be granted for minors who were born in the national territory to foreign partners that hold a residence permit.
Residence permits are available to individuals who have done military service with the Portuguese Forces.
Residence permits may be available to those who are of age and were born in the national territory, not leaving, and remaining in Portugal until they were 10 years of age.
Residence permits for the children of resident permit holders may be available. This is the case if the child has come of age and has been in the national territory for the majority of the time since age 10.
Golden Visa
A golden visa is a permit for residency or citizenship that is gained via an investment program. People who apply for this type of visa can gain easy access to a second passport, or at the very least gain residency in another country, such as Portugal, for family members and themselves.
Golden visas function for wealthy individuals to gain residence permits or citizenship by purchasing property or making large investments/donations, although this is subject to change in the near future.
Every country will have a different option for investment with some starting at $250,000 and some in the millions. The Portugal golden visa program investment options start at €500,000.
Portugal Residence Permit Requirements
As with applications for any legal document, there is documentation that is required when applying for any Portuguese residence permit. Some documents are required in the initial application, others are only required for certain applications.
These are the documents you should have prepared before you apply:
A valid passport.
2 forms of photo ID in line with Portugal's visa photograph requirements.
The application form.
A valid residence visa (refers to the 3 to 4-month period visa prior to applying for a permit).
Evidence of sufficient finances or documentation proving a monthly regular income.
Proof of accommodation during your time in Portugal.
Health Insurance documents/ evidence you are covered by the health service.
Family certificate/ marriage certificate (If required).
Criminal certificate.
Contract of employment.
Parental consent documentation (If required).
Acceptance letter from the university for a student visa.
Paid tuition fees for a student visa.
All documents need to be in English or Portuguese. Some documents may also need legalization as well, so always ensure you check if this is the case prior to applying.
What's the Cost of a Portuguese Residence Permit?
Portuguese Residence permits will cost €84 initially. Be aware that there is a fee to be paid every time you renew the permit as well. The renewal fee will vary depending on the residence permit type.
Aside from the fees to attain residence, the only other requirement is the documentation for the specific type of residency you are applying for.
How to Apply for a Portuguese Residence Permit
Overview
Prior to your application for a Portuguese residence permit, you first need a residency visa. A residency visa will allow you to enter the country in order to gain a residency permit. This visa will be active for 4 months and can allow double entry. A residency visa takes 60 days to process.
The application must be handed to the Portugal embassy in your state. However, before you do this, an appointment must be made with the embassy. You can schedule an appointment with the embassy via email, or visit the embassy in person to arrange this.
It is essential that you have all the documents required for your application before you hand in your application, this includes the legal documentation and the application form for your visa. It is also possible that you may be required to attend an interview as part of this process.
If you wish to apply for a residency permit for work or family reunification then your family member or employer will need to submit an application initially at SEF or at the Portuguese Labor Authorities on your behalf. If this is the case then the requirements for the application will be different depending on the type of visa you are attaining.
Step-By-Step Application For Residency
After attaining your residency visa, you can now enter the country.
After entering Portugal, you now need to apply for a residency permit.
Go to SEF to apply for your residency permit, this is also a prime time to register for a social security number at a registration office.
Be aware you only have 4 months to apply for a residency permit, after this time your visa will expire. So you need to visit SEF as well as the registration office to complete these processes before this time.
The process and documentation required for residency differ depending on the type of residency permit you seek.
For example, residency via marriage required marriage documents and marriage over 3 years long, an understanding of the Portuguese language, and links to the community, official documentation such as ID, an application form, and so on is also required.
On the other hand, residency via study requires documented proof of study from the university and proof of finance, and you may only take part-time employment.
Should you need help discovering which documents you require to apply for a Portugal residence permit contact us and an adviser at TotalLaw, or check USEmbassy.gov for information on immigrating to Portugal.
Benefits of the Portugal Residence Permit
Here are some of the benefits of being a residence permit holder in Portugal:
Access without a Visa to the European Union/EEA and the Schengen states.
Limitless access to the educational system.
Access to the Portuguese workforce.
Benefits in the case of unemployment.
Access to the healthcare system in Portugal.
The option to become a citizen of Portugal.
The option to bring family members over to Portugal.
These are the most noted benefits of gaining a Portugal residence permit. That being said, other benefits may be apparent depending on your personal situation.
How Long is a Residence Permit for Portugal Valid For?
Portugal residence permits vary in their longevity depending on the type of permit. However, the first permit will typically be valid for 12 months while you live in Portugal. The permit will then need to be renewed on a yearly basis. After the first year, it is common for the permit to be extended to two years.
After a period of five years of temporary residence permits, it is then possible for you to change over to a permanent residency permit.
If you have a residence permit for the purpose of studying then the permit will cover the same amount of time as your study program. This being said, you will also need to extend it on a yearly basis. When you have finished your studies the permit will also no longer be valid. Permanent residency is also not possible with a student permit.
Residence Permit to Portuguese Citizenship
It is possible to apply for citizenship in Portugal after you have lived in Portugal for a long time. After 5 years of living in Portugal with a temporary permit, it is possible for you to apply for permanent residence.
Around a year or two after you have applied for permanent residence, you can then apply for citizenship which will help you become a legal resident.
Be aware that aside from the aforementioned requirements for Portuguese Residency permits, there may be other requirements or documentation required. There are also other visa types that may be worth considering based on your specific situation.
Getting started with your application for a residency permit can be channeling, and since every type of permit is different it can get very confusing. But, we are here to help. As professional legal advisors with experience in helping people gain their residency permits in Portugal, we can help you get your documents in order and start the process for you to live in Portugal.
For this reason, we would recommend that you contact one of the immigration advisers here at Total Law. Our advisers can give you expert help, guidance, and advice as you plan ahead in your move from the US to Portugal.
Get in touch and find the assistance to get you started by giving us a call at +44 (0)333 305 9375 or, sending us a message online.
Advice Package
Comprehensive immigration advice tailored to your circumstances and goals.
Application Package
Designed to make your visa application as smooth and stress-free as possible.

Fast Track Package
Premium application service that ensures your visa application is submitted to meet your deadline.
Appeal Package
Ensure you have the greatest chance of a successful appeal. We will represent you in any case.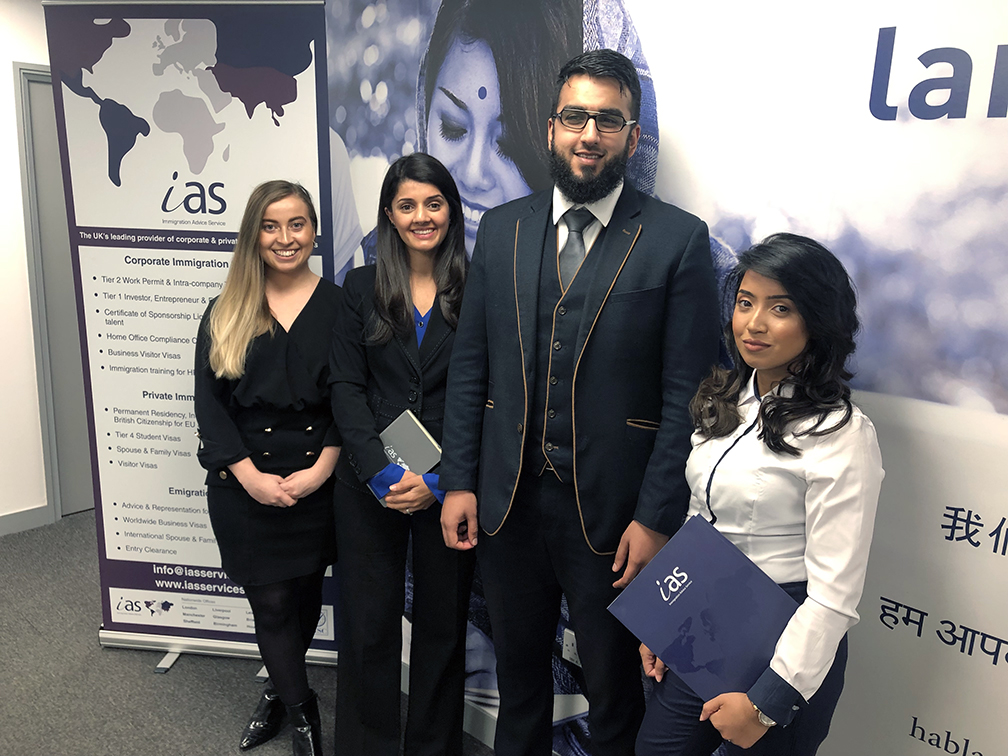 The Advice Package
During this untimed Advice Session with our professional immigration lawyers in London, you will receive our comprehensive advice, completely tailored to your needs and your situation.
Request the Advice Package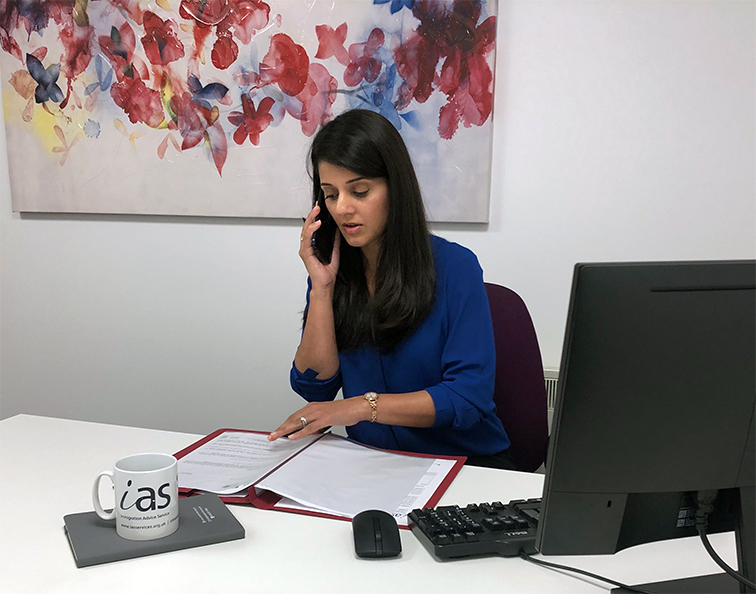 The Application Package
With our Application Package, your dedicated immigration lawyer will advise you on your application process and eligibility. Your caseworker will then complete and submit your forms to the Home Office on your behalf.
Request the Application Package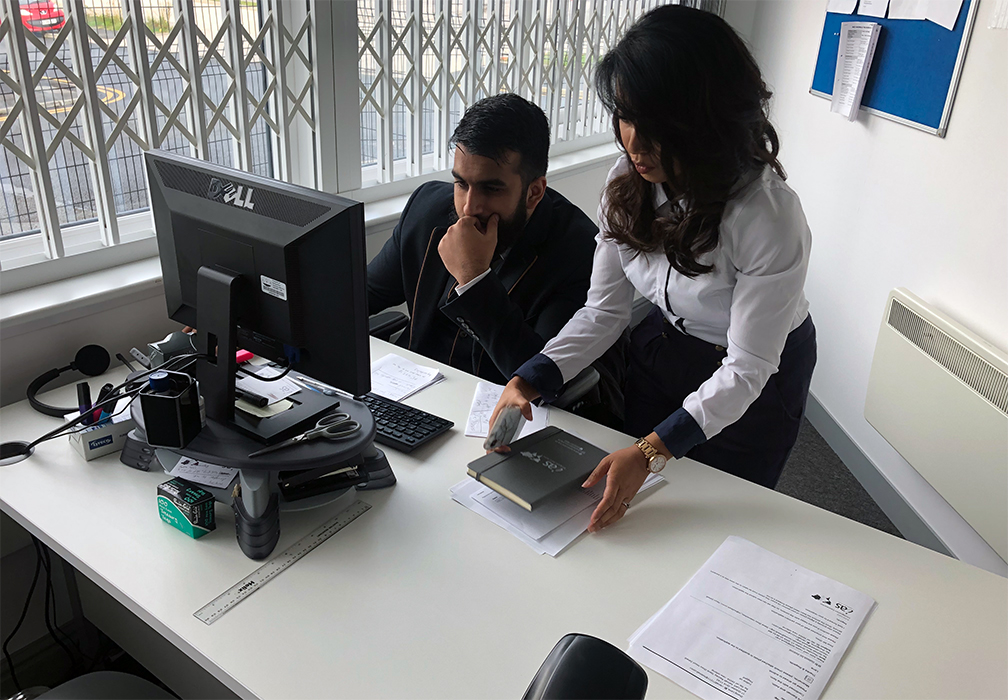 The Fast Track Package
Our Fast-Track Application Package is a premium service for those who need to submit their application in time with their deadlines. Your case will become a top priority for our lawyers and you will benefit from our highest-quality services.
Request the Fast Track Package
The Appeal Package
By choosing our Appeal Package, you can rely on our lawyers' legal knowledge and experience to ensure you have the highest chance of a successful appeal. We will also fully represent you in any hearings/tribunals.
Request the Appeal Package
Related pages for your continued reading.
Frequently Asked Questions
You need to invest at least €500,000 in the form of qualifying investment funds. Alternatively, you could also transfer a minimum of €1,000,000 into a Portuguese bank account, or buy €1,000,000 worth of shares. Another alternative would be to invest €1,000,000 in a Portuguese-run company.
A D7 visa is an independent visa, this requires no investment. However, instead of requiring investment the applicant for this visa needs to demonstrate that they have sufficient savings or a recurring income.
UK nationals hold their right to have their Portugal residency even prior to Brexit, thanks to the Withdrawal Agreement. That being said after the transitional period of Brexit, UK nationals now have to apply for a residency permit through the typical process at SEF.
Cross-border workers, such as those who may live in the UK post-Brexit have rights that are protected per the Withdrawal Agreement. That being said, cross-border workers do need to email the competent authorities to ask for certification to provide status as a cross-border worker. This allows you to travel freely between the countries.
The easiest way to get residency in Portugal is via the Golden Visa. A Golden Visa is given to investors in Portuguese property or business by the Portuguese government. It is one of the easiest ways you can gain residency in the country. Investors need not even live in the country for a lengthy period, only 7 days of living in the country is required for an applicant to gain access to this permit. However, applicants do require a large sum of money to spend on this investment, so it is restricted to wealthy applicants only.