Portugal Job Seeker Visa
If you'd like to enter Portugal to look for employment opportunities, you might be able to apply for the Job Seeker Visa.
For more information about the Portuguese Job Seeker Visa, including immediate help on how you can take advantage of it to find a new job, contact our immigration lawyers at Total Law. Call us at +1 844 290 6312 or reach us through the online contact form.
An Overview Of The Portugal Job Seeker Visa
The Portugal Job Seeker Visa is a valuable opportunity for individuals aspiring to work in Portugal. This visa program was introduced in 2022 by the Portuguese government to address the labor shortage in the country.
What sets the Job Seeker Visa apart from many others is that applicants do not need a job offer to apply. It allows visa holders to enter and stay in Portugal for up to a 120-day initial period solely to find a job.
During their stay, job seekers can explore the job market, attend interviews, and network with potential employers. If they get a job within this period, they can apply for a residence and work permit.
On the other hand, if they do not get a job at the end of the 120 days, they can renew their visa for an additional 60 days to find the right job fit. If they still can't find a job after the extension period, they may have to leave the country. In this case, they can only apply for a new visa one year after the expiration of the previous visa.
"I'm very happy with the standard of training received on the OISC Level 1 course, i passed my exam. Thank you!"
"My application was approved and a huge weight has been lifted from our shoulders this year "
"We used this service for the spouse visa extension application to assure that all the information was valid and correct."
Eligibility Requirements for Portugal Job Seeker Visa
If you are looking to apply for the Portugal Job Seeker Visa, there are eligibility criteria you must meet for your application to be successful, and they include:
You must be a non-EU national
You must have a clean criminal record if you're above 16 years old
You must have sufficient financial means to support yourself throughout your job-seeking period. Your finances must be up to three times the minimum salary in Portugal.
You must have health insurance coverage of up to €30,000.
Document Requirements for Job Seeker Visa Application
When applying for the job seeker visa, you must provide the following documents as part of your application:
A filled and signed visa application form.
Two recent passport-sized photographs.
A passport or travel document valid for at least three months after the expiration date on your visa.
Proof of health insurance.
Proof of regular situation if you reside in a country other than your home country.
A criminal record certificate issued by the competent authority of the country where you have resided in the last one year.
A filled consent form requesting Immigration and Border Services (SEF) to conduct a background check on you.
Proof of financial means with documents such as bank statements. If you do not have financial means to support yourself, you can present a term of responsibility signed by an individual with a Portuguese residency permit that guarantees they will sponsor you. Your financial support must be up to three times the minimum salary in Portugal.
Proof of return ticket.
A letter explaining the conditions of your planned stay.
Proof of expression of interest declaration to enrol with the Institute of Employment and Vocational Training (IEFP), the Portuguese Public Employment Service.
The Application Process for Portugal Job Seeker Visa
The process of applying for the Portugal Job Seeker Visa involves several steps. Here's a step-by-step guide to help you navigate through the application process:
Register with IEFP
To enter and stay in Portugal to look for a job, you must first express your interest in registering in the IEFP before you can apply for the Portuguese Job Seeker Visa. The IEFP is Portugal's public employment service responsible for executing the Government's employment and vocational training policies.
To register, visit the IEFP website and fill out the online application form with details about your qualifications, experiences, and work interests when you come to Portugal.
Gather Your Documents
Gather all the required documents, including your completed visa application form, valid passport, passport photos, proof of financial resources, criminal record certificate, valid travel insurance, proof of accommodation, and proof of return ticket.
Complete the Visa Application
Visit the website of the Portuguese consulate in your country. Then, fill out and submit the online visa application form. Ensure that you complete the form accurately and truthfully.
Schedule and Attend an Interview
On the website, schedule an interview with the consulate. Attend the interview and submit your visa application and all your supporting documents. You will be asked some questions regarding your background and intention to travel to Portugal.
Receive a Decision
The consulate officers will review your application and reach out to you with a decision. You will typically receive a decision between 30 to 90 days after an interview, depending on the workload of the consulate.
Fees of Portugal Job Seeker Visa
The application fee for the Portuguese Job Seeker Visa is €75. You must also pay €170 to submit and receive your residence permit from the SEF when you get to Portugal.
Validity and Extension of Job Seeker Visa
The Portugal Job Seeker Visa allows for an initial 120-day stay, extendable for 60 days if you need more time to seek a job.
To request an extension of stay while job hunting, you must submit proof of your registration with IEFP and confirm that you still meet the initial stay conditions. The immigration authorities will consider the reasons for the request before granting an extension.
Upon securing employment, you can transition to a residence permit linked to your job, typically lasting for your work contract's duration. However, if you reach the maximum validity on your visa without finding employment, you must leave the country, and you can only reapply for a visa after one year.
Portugal Job Seeker Visa Was Rejected
Your Job Seeker Visa application may be rejected for several reasons, including the following:
Failing to submit the complete documents
Errors or inaccurate information in your application form
Insufficient funds
Failure to provide details of your return ticket that shows you will return home if you don't get a job
If your application is rejected, you may be able to submit the right documents for consideration or submit a fresh application when your circumstances change. Discuss with an immigration lawyer to know your options. To speak with a lawyer, call our law office at +1 844 290 6312 or fill out the online contact form, and we will contact you.
What Are The Benefits of the Portugal Job Seeker Visa
The Portugal Job Seeker Visa offers several advantages for individuals looking to explore job opportunities in Portugal:
No need for a prior job offer: One of the primary benefits is that applicants do not require a pre-existing job offer to apply for this visa.
No age limit: There is no age limit for the Portugal Job Seeker Visa, making it accessible to people of all ages who wish to explore employment opportunities in Portugal.
Open to various professions: The visa is open to individuals from various backgrounds and industries.
Transition to residence permit: Upon finding employment, a visa holder can easily transition to a residence permit, allowing them to reside and work in Portugal for the duration of their employment contract.
Low financial requirements: Individuals seeking this visa do not need to demonstrate an extremely high level of financial resources to support themselves during their job search in Portugal.
How Can Total Law Help?
Total Law can make your journey towards obtaining the Portugal Job Seeker Visa as smooth and worry-free as possible. We understand that immigration processes can be complex, but our team of experts specializes in Portuguese immigration law and understands even the most complex intricacies.
We'll assist you in gathering the required documents, filling out application forms correctly, and ensuring your application complies with all supporting requirements, minimizing the risk of delays or denials.
If you need to extend your stay as a job seeker or transition to a residence permit after finding employment, we'll guide you through the process smoothly. To get started, call our immigration lawyers at +1 844 290 6312, or reach out to us online.
Advice Package
Comprehensive immigration advice tailored to your circumstances and goals.
Application Package
Designed to make your visa application as smooth and stress-free as possible.

Fast Track Package
Premium application service that ensures your visa application is submitted to meet your deadline.
Appeal Package
Ensure you have the greatest chance of a successful appeal. We will represent you in any case.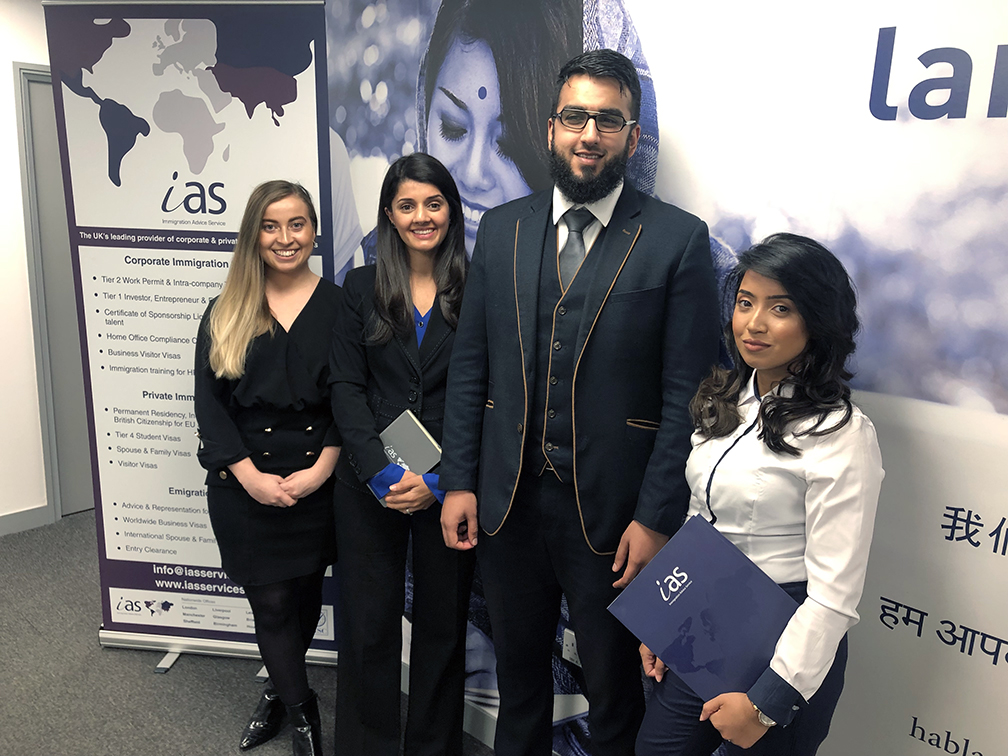 The Advice Package
During this untimed Advice Session with our professional immigration lawyers in London, you will receive our comprehensive advice, completely tailored to your needs and your situation.
Request the Advice Package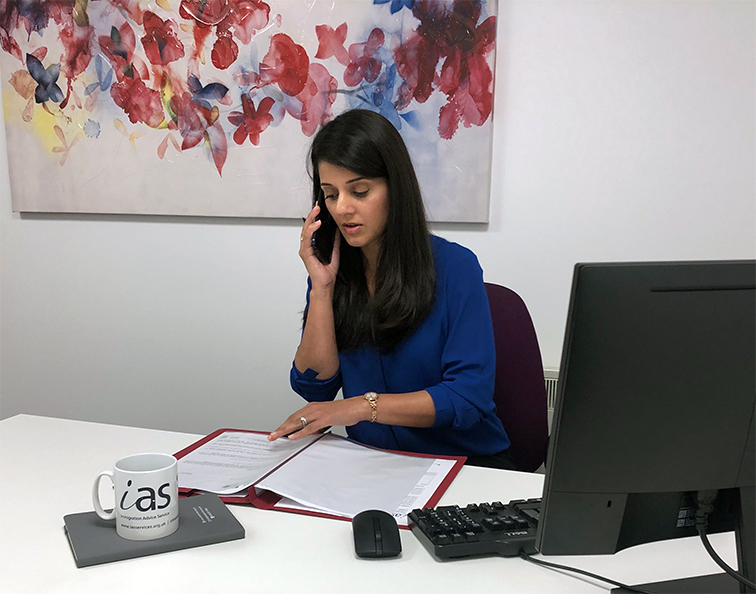 The Application Package
With our Application Package, your dedicated immigration lawyer will advise you on your application process and eligibility. Your caseworker will then complete and submit your forms to the Home Office on your behalf.
Request the Application Package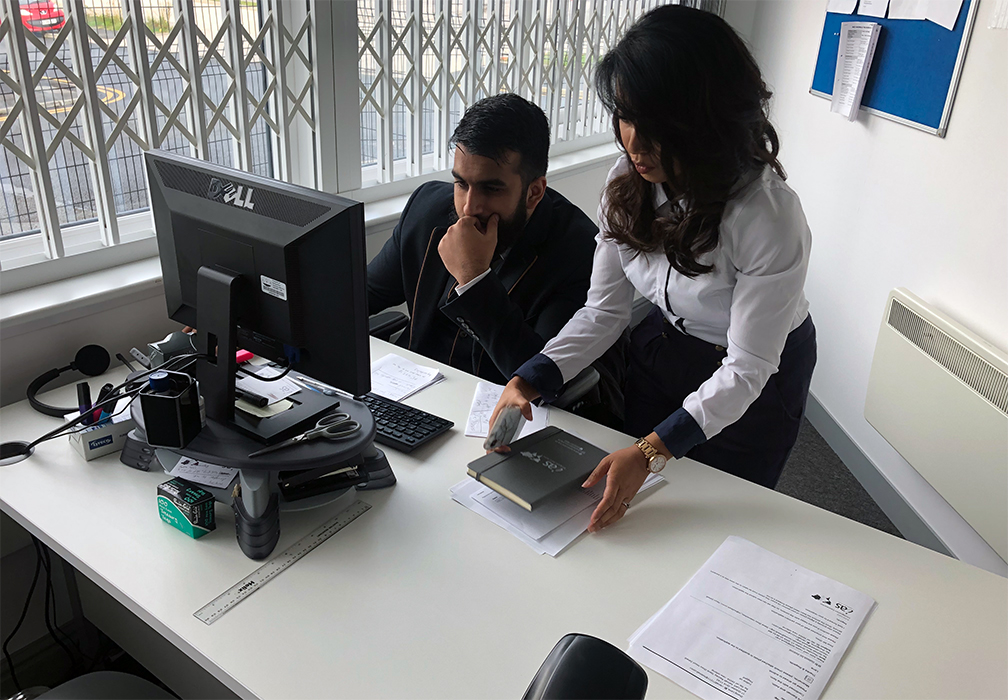 The Fast Track Package
Our Fast-Track Application Package is a premium service for those who need to submit their application in time with their deadlines. Your case will become a top priority for our lawyers and you will benefit from our highest-quality services.
Request the Fast Track Package
The Appeal Package
By choosing our Appeal Package, you can rely on our lawyers' legal knowledge and experience to ensure you have the highest chance of a successful appeal. We will also fully represent you in any hearings/tribunals.
Request the Appeal Package
Related pages for your continued reading.
Frequently Asked Questions
No, there are no restrictions on the types of jobs you can apply for. While applying for the IEFP declaration of intent, you must pick at most three professional areas you're interested in, but this doesn't limit your job search.
No. The Job Seeker Visa is specifically designed for getting employment opportunities. To study in Portugal, you will need a study permit. Contact a Total Law immigration lawyer for help.
The Portugal Job Seeker Visa is a temporary stay visa that allows you to enter the country without a job offer. However, work visas, such as the D1 and D3 visas, are residence visas and require you to have an employment contract before applying.