Portugal Citizenship
You can apply for Portuguese citizenship to settle permanently in Portugal and get an EU passport. However, you must meet certain eligibility requirements.
If you need more details about this process, including eligibility requirements, documents required and how to apply, contact our immigration attorneys by calling +1 844 290 6312. You can also message us online.
An Overview Of Portugal Citizenship
Getting Portugal citizenship confers on you all of the rights of a Portuguese national as stated in Portuguese law.
You are also no longer restricted by immigration rules. So, you can work, live or study in any part of Portugal for as long as you want. You are also no longer required to meet the minimum stay requirement of permanent residents. This means you can live anywhere as long as you want without losing your status.
Portugal citizenship benefits include also being able to travel within the EU without restrictions. You also get a Portuguese passport that can grant you access to over 160 countries without applying for a visa.
Portugal also permits their passport holders to get other citizenships too.
There are many eligibility routes to getting citizenship in Portugal. To apply for citizenship, you must apply through any of these routes.
"I'm very happy with the standard of training received on the OISC Level 1 course, i passed my exam. Thank you!"
"My application was approved and a huge weight has been lifted from our shoulders this year "
"We used this service for the spouse visa extension application to assure that all the information was valid and correct."
Portuguese Citizenship Eligibility
To apply for Portuguese citizenship you have to meet the following eligibility requirements:
Citizenship by Birth or Origin
Unlike some countries, being born in Portugal or having Portuguese parents is not an automatic ticket to citizenship. For you to apply for citizenship via this route, one of the following must apply:
You have one parent that was already a Portuguese citizen when you were born.
You have one Portuguese grandparent who has maintained their nationality, and you have also lived in Portugal for 3 years and know how to speak Portuguese.
You have foreign parents who birthed you in Portugal and have lived there for at least a year.
You are 18 or more, have foreign parents who birthed you in Portugal, and have been in Portugal for 5 years.
You have been in Portugal for 5 years, have a disability, and have a parent who became a Portuguese citizen after your birth.
Also note that if you have Portuguese grandparents, you must show that you are proficient in Portuguese. You will need to take the CIPLE (A2 language test).
Citizenship by Marriage
If you are in a relationship with or married to a Portuguese, as a foreign national, you can acquire Portuguese citizenship by marriage. However, you must prove that the relationship or marriage has lasted at least 3 years.
Note that if you were with the Portuguese for 3 years and later broke up, divorced or separated, you are no longer eligible to apply via this route. The relationship or marriage must be current.
If you are married to a Portuguese national, your government-issued marriage certificate is tangible proof.
If you are in a relationship, you must present more proof, like evidence you two live together and share utility bills.
If you are in a relationship or marriage with a Portuguese citizen but don't live in Portugal, you must show you have ties to the country. The ties could be A2 proficiency in Portuguese or having investment or property in Portugal.
Citizenship via Adoption
You are eligible for citizenship by adoption if a Portuguese citizen adopts you. However, this route is only valid if you are 18 or under. The adoption proof must also be presented for this route of obtaining Portuguese citizenship to work.
If a Portuguese adopts you, you must also prove ties to the country. This can be either being proficient in Portuguese or studying in Portugal.
Citizenship by Investment
The Portuguese golden visa is one of the famous ways to get Portuguese citizenship by investment. Foreign nationals can:
Start or buy a company
Refurbish or buy a property worth at least €280,000
Invest in national heritage, culture or arts with at least €250,000
Buy shares from a company in Portugal
Transfer €1,500,000 to a bank in Portugal
Invest €500,000 in capital funds
Recently, the government scrapped the real estate route to Portuguese golden visa. So, you can no longer get Portuguese citizenship by buying or refurbishing a property in Portugal.
Note that you must also live in Portugal for at least 5 years in addition to your investment. You should also have at least an A2 level of knowledge of the Portuguese language.
Citizenship by Naturalization
Suppose you are a foreign national who came to Portugal via the study or work route. In that case, you can apply for citizenship by naturalization if you have stayed in Portugal for at least 5 years before applying.
Citizenship by Sephardic Jewish Ancestry
You can get Portuguese citizenship if you can prove that you have Sephardic Jewish ancestry. The Sephardic Jews fled from the Iberian region during the Inquisition in the 15th century. So, Portugal is trying to right that wrong by granting citizenship to the descendants of those Jewship people.
To prove Sephardic Jewish descendancy, you have to show the following:
Sephardic last name
Ladino language being spoken in your family
Graveyard records of ancestors
Certificate issued by the Jewish community resident in Lisbon
Acquisition of property in Portugal
Holding shares and stock in Portugal
Periodic visits to Portugal.
Residence in Portuguese Colonies
If you are a citizen of former Portugal colonies abroad, you may be eligible for Portuguese citizenship. These former colonies are Cape Verde, Sao Tome and Principe, Macao, Guinea Bissau, Mozambique, Portuguese India and Timor.
These countries are regarded as oversea colonies that show and observe the traditions and cultural values of the Portuguese.
If you are not a citizen of these colonies, you can still meet the requirement by:
Being 18 and above or emancipated by Portuguese law
Having Portuguese grandparents or parents that meet the above criteria.
Being with a spouse who is a citizen of these former Portuguese colonies.
Service to the Portuguese Government
You can also merit Portuguese citizenship if you have offered any service to the Portuguese government. Citizenship could be a reward for military service.
Lost Your Citizenship Due to the Decision of a Representative
If you lost your citizenship due to the decision of a lawful representative, you may be able to get it back. To be considered in this category, you must have lost your citizenship because your parents, foster parents or lawful guardians decided to switch nationalities for you. You will also be considered if you lost your citizenship due to a disability.
Lost Your Citizenship And Still Without One
If you lost your citizenship and are yet to get another from any country, you can apply for Portuguese citizenship.
Lost Your Citizenship Via Marriage
If you are a woman and lost your citizenship because you gained a new one through marriage, you can apply.
Lost Your Citizenship Because You Took Another
Before 1981, Portugal did not allow dual citizenship. Hence all who took another citizenship before 1981 lost their Portuguese citizenship. However, Portugal now permits dual citizenship, so you can apply to regain Portuguese citizenship.
Portuguese Citizenship Requirements
Below are some documents you need to present when applying for citizenship in Portugal.
Criminal History Certificate
You must present the Portuguese authorities with a criminal history certificate that shows you have not committed any criminal offense. This certificate can be issued by the country you live in, your birth country, or where you hold citizenship. The FBI is responsible for issuing this certificate in the US.
Since this certificate must be submitted in Portuguese, you have to legalize and translate the certificate.
Birth Certificate
You must present a copy of your certificate of birth. If your birth certificate is not in English or Portuguese, you must legalize and translate it to Portuguese.
Letter Requesting Portuguese Citizenship
If you are applying for Portuguese citizenship, you must write a letter to the Justice Minister in Portugal requesting to be conferred citizenship. Below are the details your letter must carry:
Your full name
Your date of birth
Your nationality
Your residential address
Your occupation
Your residence history
Your civil status
Your parents' names
Your attorney's name and address
Also, ensure that the letter is written in Portuguese and signed before a staff of the Registry.
If you want to send your application via post, your letter must be notarized.
Evidence of Processing Fee Payment
You must attach the receipt that shows you have paid the processing fee for your citizenship application.
Proof of Ties to Portugal
When applying for citizenship (except through the birth route), you must show proof of your ties to Portugal. You can generally prove this by showing the following:
Document showing that you have a property in Portugal
Admission letter indicating you are schooling in Portugal
Address of your residence in Portugal
Document showing your language proficiency in Portuguese. Your Portuguese proficiency should at least be A2 level. You need to take the CIPLE A2 test for this.
Birth Certificates of Parents and Grandparents
If you apply for Portuguese citizenship using birth or origin routes, you must show that you have a Portuguese parent or grandparent. You typically prove this by presenting a copy of their birth certificates.
Proof You Offered Exceptional Service to Portugal
If you served Portugal well in the military as a foreign national, you could bring proof of your service to the Ministry of Justice. This could be your ticket to acquiring Portuguese citizenship.
Valid Passport
You must have a passport that is valid before applying for citizenship. Applications made with an invalid passport will be rejected.
Marriage Certificate
If you want to apply for citizenship by marriage, you must show the authorities your marriage certificate. If you are not married to your Portuguese partner, you must show evidence you two have been in a relationship by submitting evidence you live together and proof of shared bills.
Evidence of Legal Stay in Portugal
When applying for citizenship via the naturalization route, you must show you have stayed in Portugal for a minimum of 5 years. You can prove this by submitting rental agreements showing the Portuguese address you have lived in for 5 years. You can also show your residence permit, which permits you to stay in the country for 5 years.
Portugal Citizenship Fees
The fee for Portuguese citizenship is €250 for all applicants 18 years or older.
The fee for Portuguese citizenship is €200 for all applicants younger than 18 and those with a disability.
The fee for Portuguese citizenship is €175 for those who lost citizenship due to the decision of a lawful representative.
The fee for Portuguese citizenship for those who lost citizenship but have no other nationality is €250.
How to Get Citizenship In Portugal: The Application Process
Here is a detailed step-by-step process on how to get citizenship in Portugal. There are three ways to make your application.
Online
If you opt to make your application online, you will need an attorney or solicitor to help you with the application. The attorney must apply through an online portal made available by the Portuguese government.
Your solicitor or attorney must have a valid digital signature and certificate, which they will use to sign on or sign in to the portal.
By Post
If you choose to make your application by post, you can gather your documents, fill out the application form, and mail them. You address your mail to Conservatória dos Registos Centrais, Rua Rodrigo da Fonseca, 202, 1099-033 Lisbon.
An attorney at Total Law can help you with this also. We can offer you professional legal advice and guide you throughout every phase of your application. Kindly contact us on +1 844 290 6312 or message us online.
In Person
If you decide to make the application yourself, you must visit an application center and drop your supporting documents. These centers are at the:
Portuguese embassy or consulate near you
Citizens' shop at Odivelas
Nationality desk
Lisbon Registry spaces
Civic Registry Offices
Registry Central Office in Lisbon
Institute of Registration and Notary Affairs (IRN) located in the National Support Centre for the Integration of Migrants (CNAIM). Their offices are located in Oporto and Lisbon.
Portugal Citizenship Timeline
Many factors affect the Portuguese citizenship processing time. One of them is the route you applied through. It is usually faster if you are applying by birth or descent.
Another factor that could affect the time it will take to get a decision is the workload of the application center you applied through.
Administrative delays can also affect response time.
So, you can expect a decision to be made on your application anywhere from 6 to 24 months.
What To Do If The Citizenship Application Was Refused
Currently, there is no process for appealing a citizenship application rejection. However, you can message the Portuguese consulate or embassy in your country and request that your application be reconsidered.
You can also contact the Institute of Registration and Notary Affairs (IRN) if you do not like how your application was handled.
Finally, if you feel you were unjustly evaluated for any reason, you can take it up via courts in Portugal. If this is your case, we have a competent team at Total Law that can help you build a case and represent you in Portugal if needed. Call us on +1 844 290 6312 or chat to us online.
Getting a Portuguese Passport
After you get your Portuguese citizenship, you can apply for a Portuguese passport at:
Passport shops located at airports in Porto and Lisbon
Offices of the Institute of Registration and Notary Affairs (IRN) located around Portugal
Portuguese consulate or embassy located near you. This is the option for you if you are not currently in Portugal
Autonomous Regional Governments of Azores and Madeira
Note that it will cost you €65 to get a passport for an adult. It is costlier when you are applying outside of Portugal.
Portuguese Language Test
To prove that you have ties to Portugal, you may need to show you have sufficient knowledge of the Portuguese language. You must prove you understand Portuguese at least to the A2 level.
This is proven by taking the Certificado Inicial de Português Língua Estrangeira (CIPLE). You have 2 hours to answer all of the questions. 45% of the questions will test your writing and reading skills, 30% will assess your oral comprehension, and 25% will check your verbal expression. You need to score at least 55% overall to pass.
You must take this test at an approved center in Portugal.
The exam will cost you €70.
What are the Benefits of Getting Portuguese Citizenship?
As a Portuguese national, you can:
Vote and be voted for during elections just like other Portuguese citizens
Access pension and other social benefits offered by the government
Apply for a Portuguese passport which gives you visa-free access to over 160 countries worldwide
Live, study or work in any country in the EU
Access to free healthcare offered by the Portuguese government.
How Can Total Law Help?
Applying for Portuguese citizenship is a complex process mainly because the different routes have different requirements. And that you need to gather lots of documents. This often discourages people from applying.
But you do not need to be discouraged because, at Total Law, we have expert attorneys with experience helping US citizens apply for Portuguese citizenship. From their wealth of knowledge, they can guide you while making your application by telling you what documents you need to present and where to file your application.
When making a citizenship application online, you will need an attorney. So, you can employ the services of an attorney at Total Law to complete the application on your behalf.
If you want to apply yourself, you can also consult us for advice and direction on how to do it. We can also help you with information about other Portuguese visas depending on your situation.
For more information about our services, or if you would like to speak with us, you can reach us on +1 844 290 6312. We are also available online, in case you prefer that option.
Advice Package
Comprehensive immigration advice tailored to your circumstances and goals.
Application Package
Designed to make your visa application as smooth and stress-free as possible.

Fast Track Package
Premium application service that ensures your visa application is submitted to meet your deadline.
Appeal Package
Ensure you have the greatest chance of a successful appeal. We will represent you in any case.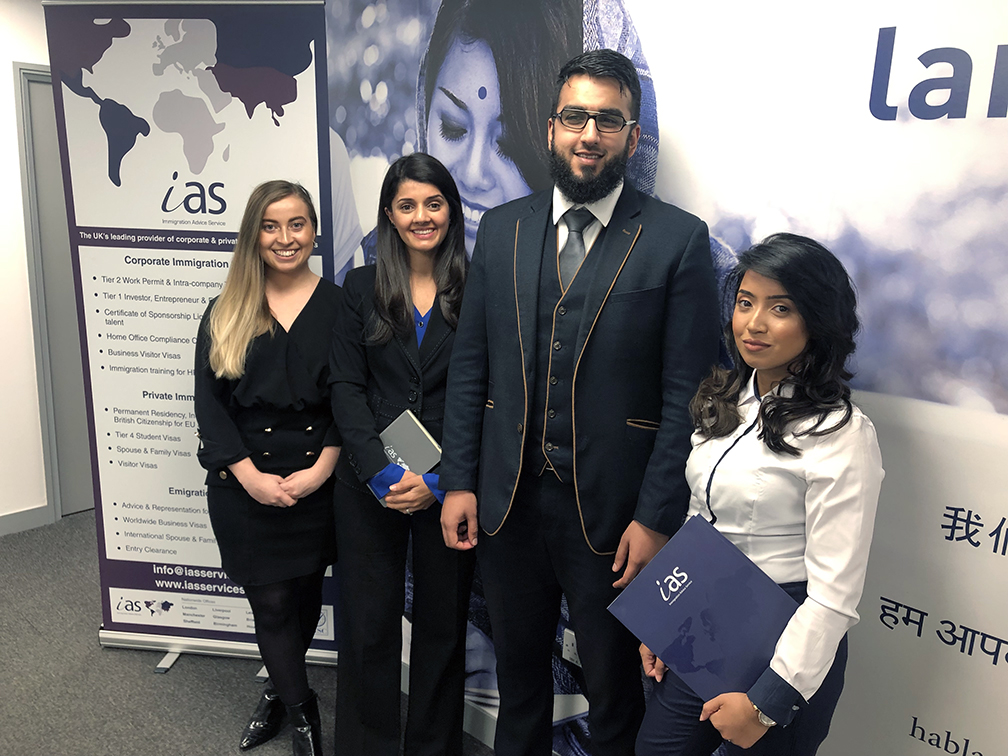 The Advice Package
During this untimed Advice Session with our professional immigration lawyers in London, you will receive our comprehensive advice, completely tailored to your needs and your situation.
Request the Advice Package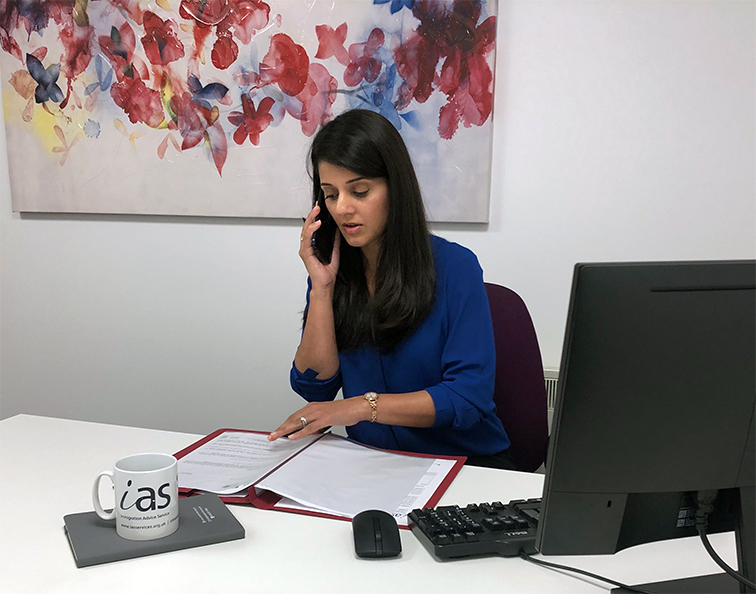 The Application Package
With our Application Package, your dedicated immigration lawyer will advise you on your application process and eligibility. Your caseworker will then complete and submit your forms to the Home Office on your behalf.
Request the Application Package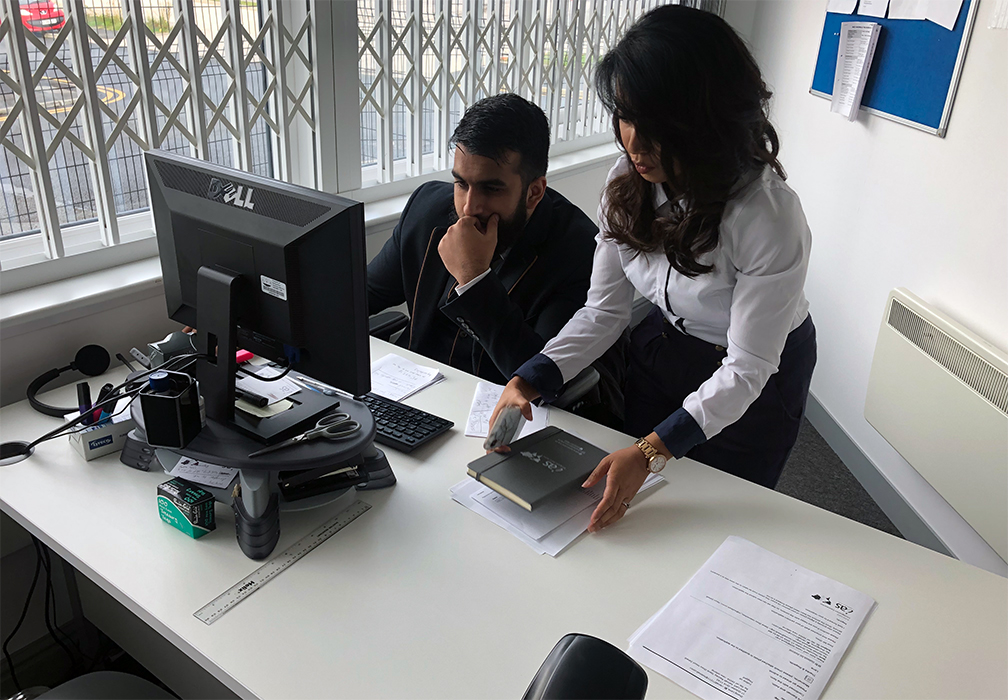 The Fast Track Package
Our Fast-Track Application Package is a premium service for those who need to submit their application in time with their deadlines. Your case will become a top priority for our lawyers and you will benefit from our highest-quality services.
Request the Fast Track Package
The Appeal Package
By choosing our Appeal Package, you can rely on our lawyers' legal knowledge and experience to ensure you have the highest chance of a successful appeal. We will also fully represent you in any hearings/tribunals.
Request the Appeal Package
Related pages for your continued reading.
Frequently Asked Questions
Since Portugal permits dual citizenship, it is quite hard to lose your citizenship. This can only happen if you commit a heinous crime or are guilty of terrorism. The only other way to lose your Portuguese citizenship is if you renounce it in a bid to take up another nationality.
You can have dual US and Portuguese citizenship since both countries permit their nationals to acquire citizenship from other countries. So, you can apply for Portugal citizenship as a US citizen provided you meet the requirements.
As a foreign national, your child can get Portuguese citizenship if born in Portugal. However, for this to happen, you or your de facto partner must have lived in Portugal for at least 1 year. Also, your marriage or relationship and your child's birth must be documented with the civil registry in Portugal.
The years you spent studying in Portugal can count towards the number of years needed for you to naturalize in Portugal. However, if your study duration is not up to 5 years, you may need to find other means to stay in Portugal. You may apply for a new student visa or get an employer who can sponsor you to get employment.
You can visit the US without applying for a visa with a Portuguese passport. However, you can only stay for 90 days. And it can only be for tourism or business. If you want to stay longer in the US and do something else, you must apply for the appropriate US visa.