Portugal Sephardic Citizenship
Portugal Sephardic citizenship was introduced to make it easier for Sephardic Jews to establish a life in Portugal. However, just like with any immigration process, there are many steps involved in securing this form of citizenship.
Moving from the US to Portugal is a complicated process for many, but it doesn't have to be. By working with a skilled solicitor from Total Law, you can obtain Portugal Sephardic Citizenship with as little stress as possible. Call us on +1 844 290 6312 to make a start.
Overview of Portugal Sephardic Citizenship
This immigration pathway permits Portuguese Sephardic Jews to become citizens of Portugal without meeting the usual requirements. In 2015, the only criterion was to have Portuguese Sephardic ancestry. This could be proven by records of births, deaths, marriages and cemeteries, family names, the use of the Landino language, and Brit Milah records.
From 2015-2022, these criteria remained consistent. However, due to individuals taking advantage of this route, the Portuguese government tightened the rules in 2022.
US nationals who are eligible for Portugal Sephardic Citizenship are entitled to live, work, study and vote in Portugal when citizenship is obtained.
Just like any other Portuguese citizen, beneficiaries of this citizenship can access free healthcare, free education, and travel in EU zones freely.
"I'm very happy with the standard of training received on the OISC Level 1 course, i passed my exam. Thank you!"
"My application was approved and a huge weight has been lifted from our shoulders this year "
"We used this service for the spouse visa extension application to assure that all the information was valid and correct."
The History of Portuguese Sephardic Jews
Sephardic Jews are Jewish people of Iberian Peninsula origin. Before 1492, Sephardic Jews populated many small towns in Spain and Portugal, as well as representing minority groups in cities.
In 1492, the Alhambra Decree (the Edict of Expulsion) was implemented by Isabella I of Castille and Ferdinand II of Aragon (the monarchs of Spain). The monarchs hoped to drive Judaism out of their nation in order to boost conversions to Catholicism. We predict that between 40,000-100,000 Sephardic Jews fled the Iberian Peninsula at this time.
The individuals who did not leave the country had to hide from authorities. Despite being restricted in every way, they managed to keep many of their traditions to pass on to future generations.
It was not until 1912 that Sephardic Jews had the same rights as all other Portuguese residents. They were finally able to register births, deaths and marriages, and maintain synagogues.
In recent history, the Portuguese government has shown remorse for its country's past actions. The best example of this is the 2015 introduction of Portugal Sephardic Citizenship.
As the visa criteria are stricter than ever, it's vital that applicants put together an attractive application for this type of citizenship.
Total Law takes charge of the tedious administrative processes by offering application advice, interview guidance and appeal reviews. Contact us on +1 844 290 6312 to find out more.
Portugal Sephardic Citizenship Requirements
There is still a requirement to have Portuguese Sephardic ancestry, but there are further steps that applicants must take to prove their connection to this community. The updated eligibility criteria are:
Having Portuguese Sephardic heritage (demonstrated through genealogical evidence, family names, languages used, and family traditions)
Having a history of regular travel to Portugal throughout one's life
Speaking Portuguese
Owning real estate in Portugal
Living in Portugal
Being at least 18 years old
Having a clear criminal background
Having shares in a Portuguese company
Candidates do not have to meet all of the above criteria to be eligible for Portuguese Sephardic Citizenship. For example, a US citizen may be approved on the basis of being 18 years old, having a Sephardic surname, and having proof of regular travel to Portugal.
Even if they don't own Portuguese real estate or have shares in a Portuguese company, meeting the aforementioned criteria would be sufficient.
Supporting Documents for Portugal Sephardic Citizenship
A number of documents must be collected before Sephardic Jews can apply for Portuguese citizenship. This includes:
Proof of links to the Sephardic Jewish community
Criminal background check
Birth certificate
Evidence of family ties to Portuguese Sephardim
A diploma or certificate demonstrating Portuguese language proficiency
Jewish Community Certificate for Portugal
Document proving direct descent or supporting document from local Jewish community (in the absence of a Jewish community certificate)
The Jewish community certificate is a document that is recognized under Portuguese law as proof of Portuguese Sephardic Jewish ancestry.
It can be supplied by a leader of a Sephardic Jewish community, provided that the following documents are available:
Evidence of Ladino as a family language
Proof of Portuguese Jewish ancestry
Genealogical evidence of Jewish family history (including last names)
The certificate must outline the following information about the candidate, as well as evidence for each personal detail:
Address
Nationality
Date of birth
Full name
Description of Sephardic origin
Birthplace
If a certificate cannot be obtained by the candidate, they must provide a supporting document that proves direct descent.
This may include property deeds, synagogue records, residence permits, and wills.
Alternatively, a supporting document from local Jewish communities may be accepted.
How to Get Portuguese Sephardic Citizenship as a Sephardic Jew: The Application Process
Once the US candidate has all of the required documents for the application, the next step is to send the application to the Portuguese Ministry of Justice, along with evidence of payment.
Applications can be submitted on the Ministry of Justice website or by mail. Candidates with paper applications must send the full application (including supporting documents) to:
Conservatória dos Registos Centrais
Rua Rodrigo da Fonseca, 200
1099-003 Lisboa
Portugal
Approved applicants will receive a resolution for Portuguese citizenship. This does not automatically make the candidate a citizen of Portugal, as each successful applicant must take their resolution to a local registry office for registration as a Portuguese citizen. This must be done within six months of receiving the resolution.
Most candidates will receive their Portuguese passport and/or identity card within two weeks of their appointment at the registry office. They will then have exactly the same rights as a Portuguese national.
Processing Time & Fees for Portugal Sephardic Citizenship
It often takes less than six months for a US applicant to be granted Portuguese citizenship. The sooner the applicant books an appointment at their registry office, the sooner they will officially become a Portuguese citizen.
Delays must always be anticipated, as there can be surges in citizenship applications at unexpected times.
As for fees, it costs €250 for one applicant to apply for Portugal Sephardic Citizenship. Unfortunately, if the application is rejected, there are no refunds.
It's sensible to spend time crafting a great application, as this reduces the chances of rejection. A qualified immigration lawyer can work with you on this, so contact Total Law on +1 844 290 6312 to give yourself the best chance of approval.
Benefits of Having Portuguese Nationality as a Sephardic Jew
Unlike most other citizenship routes for non-Portugese people, Sephardic Citizenship does not require US citizens to live in Portugal for any length of time. This means the entire application process can be dealt with in the US, and therefore it doesn't interfere with family life in any significant way.
When a US citizen acquires Portuguese citizenship, they become an EU citizen. A huge benefit of this is being able to travel to 187 countries and territories without applying for a visa. Residence in other EU countries is also much easier due to the EU's free rights of residence.
If a Portugese Sephardic Citizenship beneficiary wanted to move to Portugal, they would be able to do so without dealing with a separate, complicated immigration process. Many US citizens choose to do this due to Portugal's ideal location within Europe, desirable climate, high quality of life, and safety.
What Happens If Portuguese Citizenship is Denied?
When a Portuguese citizenship application is rejected, the applicant can submit a new application for approval. However, it's much better to spend time perfecting the first application, which is why we recommend recruiting a Total Law solicitor to work on your case.
Our lawyers make sure your application is:
100% accurate
Comprehensive (includes all of the supporting documents)
Clear
It's extremely easy to make careless mistakes when inputting details or uploading documents. With a professional lawyer, the chances of these mistakes being missed are significantly reduced.
Can I Get Portuguese Citizenship Another Way?
There are many different ways to secure Portuguese citizenship, but not everyone is eligible for each route. The main pathways for US-born individuals are:
This citizenship route does not involve an application process, as citizenship is automatically granted to anyone who is born in Portugal or has at least one Portuguese parent.
Individuals with a Portuguese grandparent are entitled to citizenship if they have lived in Portugal for at least three years and can demonstrate proficiency in the Portuguese language.
Individuals who have resided in Portugal for five years or more, and are proficient in Portuguese, can apply for citizenship by naturalization.
The Golden Visa allows investors to become Portuguese citizens after investing €250,000-€1,000,000 in Portugal. There is also a requirement to have lived in Portugal for at least seven days a year for five consecutive years, and to speak Portuguese to A2 level or above.
Residence in a Portuguese overseas territory
Portuguese overseas territories are former colonies of Portugal, including Macao, Cabo Verde, Mozambique, Angola, and East Timor. Citizens of these colonies are not required to take the naturalization route.
When a child is adopted by a Portuguese citizen, they can become a citizen when they can demonstrate a link to Portuguese culture e.g., being educated in Portugal.
Spouses of Portuguese citizens can become citizens themselves after they have been married for three years. They must also prove that they are connected to Portuguese culture, including a knowledge of the language.
How Can Total Law Help?
Portugal Sephardic Citizenship is a type of citizenship that isn't often discussed online, which makes it particularly difficult to navigate.
At Total Law, we have a team of expert solicitors who can answer all of your questions about Portuguese Sephardic Citizenship. If you decide to purchase one of our valuable packages, you will get practical support with the application, appeals, fast-tracking, or all three services.
Call us on +1 844 290 6312 to find out which package is best for you. We will take into account US law, Portuguese law, and any personal factors that may affect your application.
Advice Package
Comprehensive immigration advice tailored to your circumstances and goals.
Application Package
Designed to make your visa application as smooth and stress-free as possible.

Fast Track Package
Premium application service that ensures your visa application is submitted to meet your deadline.
Appeal Package
Ensure you have the greatest chance of a successful appeal. We will represent you in any case.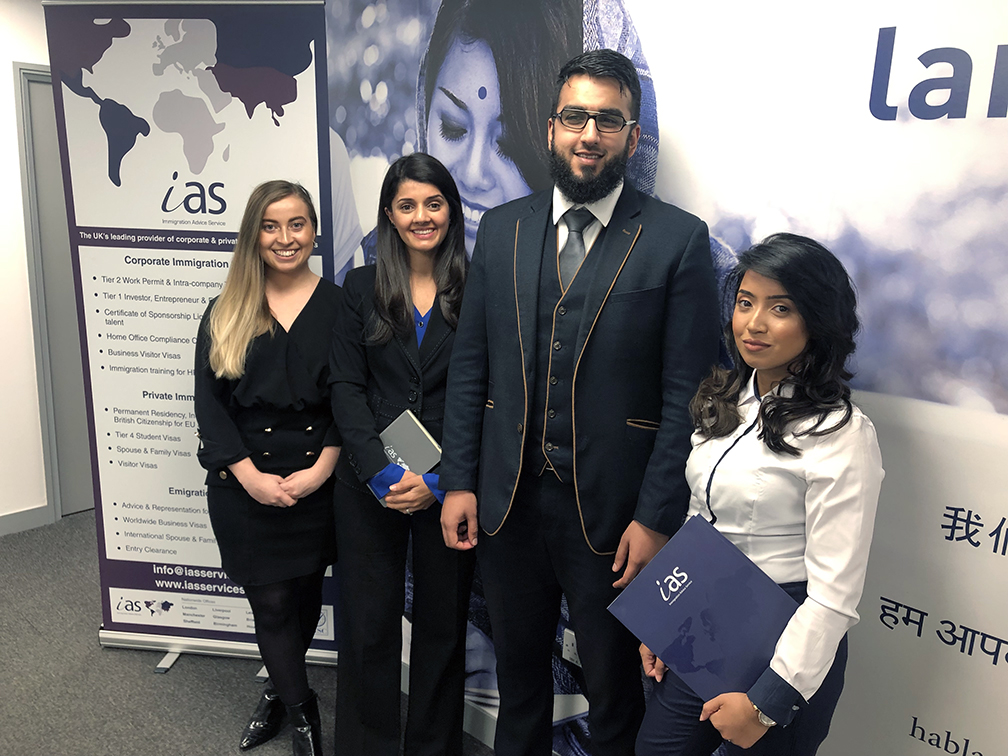 The Advice Package
During this untimed Advice Session with our professional immigration lawyers in London, you will receive our comprehensive advice, completely tailored to your needs and your situation.
Request the Advice Package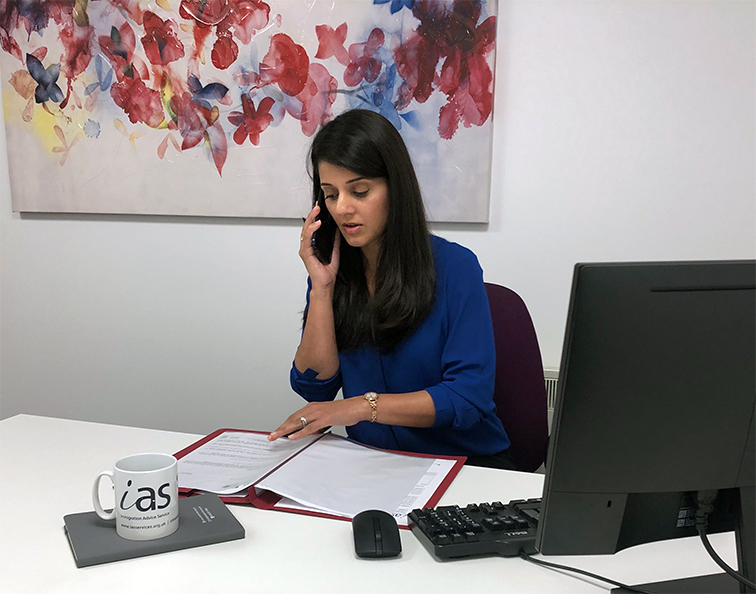 The Application Package
With our Application Package, your dedicated immigration lawyer will advise you on your application process and eligibility. Your caseworker will then complete and submit your forms to the Home Office on your behalf.
Request the Application Package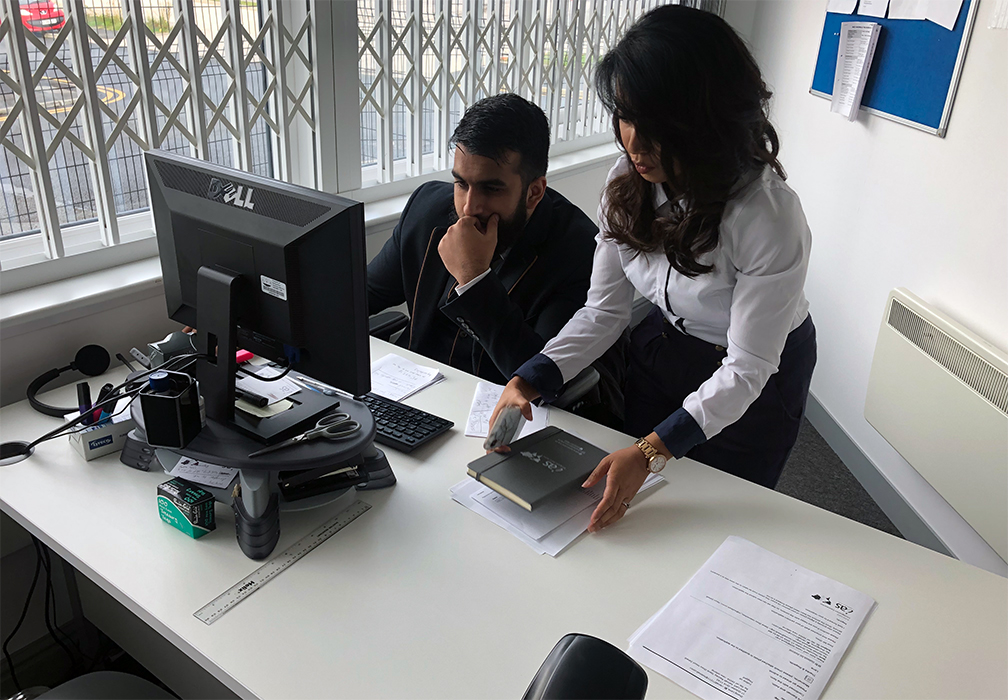 The Fast Track Package
Our Fast-Track Application Package is a premium service for those who need to submit their application in time with their deadlines. Your case will become a top priority for our lawyers and you will benefit from our highest-quality services.
Request the Fast Track Package
The Appeal Package
By choosing our Appeal Package, you can rely on our lawyers' legal knowledge and experience to ensure you have the highest chance of a successful appeal. We will also fully represent you in any hearings/tribunals.
Request the Appeal Package
Related pages for your continued reading.
There are many surnames of Portuguese Sephardic descent that are clearly identifiable to Portuguese authorities. Some examples are:
Pereira
Lombroso
Elias
Mota
Pinto
Mendes
Rosa
Bueno
Miranda
Machorro
Oliveira
However, not every Jewish person of Portuguese origin will have a Sephardic surname. This is why the Portuguese government analyzes other factors aside from just family names.
Portuguese law does not forbid people from having dual citizenship. As the United States also allows dual citizenship, US nationals can access Portugal Sephardic Citizenship while still keeping US citizen status.
If an individual is from a country that does not allow dual citizenship, they would lose their original citizenship upon being granted Portugal Sephardic Citizenship.
A large number of people have taken advantage of the Portgual Sephardic Citizenship route since it was introduced in 2015.
In 2022, it was announced that Portugal had received 86,000 applications. Sephardic Jews are continuing to get involved with the scheme, which means processing delays are very common.
No, this citizenship route is only for individuals with Portuguese Sephardic heritage. Unfortunately, anyone else with Sephardic heritage is not entitled to obtain Portuguese citizenship in this way.
However, other citizenship routes could be explored, such as citizenship by naturalization or citizenship by investment.
All Portuguese Sephardic Jews who meet the eligibility requirements may apply for citizenship in Portugal. There is no obligation to practice Judaism, as the citizenship program is based on heritage, as opposed to religion.
No, United States nationals are not required to move to Portugal when they are granted citizenship. Just like a Portuguese-born person, naturalized individuals are free to live where they want.