Portugal D1 Visa
Portugal D1 visa is a residency visa for those who have been accepted to work in Portugal and have an employer. This visa is considered a long-term visa as it lasts at least 12 months.
If you have gained employment in Portugal and require a visa, the D1 visa is for you. To get started and get some help with the application process, contact an advisor at Total Law on 0333 305 9375 today or contact us online.
An Introduction To Portugal D1 Visa
Portugal D1 visa is a visa type for working professionals who have already accepted an employment offer in Portugal. This visa is valid for over 12 months.
It is worth noting that you can only be considered employed in Portugal if the position was advertised and interviewed for, and also if the position was not able to be filled by the employer hiring a Portuguese citizen or a citizen from another country in the European Union.
The D1 visa does not apply to non-EEA nationals who are still seeking work in Portugal. This type of visa is only applicable to non-EU or EEA nationals who have already secured work in Portugal.
This visa is also known as a 'subordinate worker visa', and eligibility is considered as being professional or having professional qualifications.
"I'm very happy with the standard of training received on the OISC Level 1 course, i passed my exam. Thank you!"
"My application was approved and a huge weight has been lifted from our shoulders this year "
"We used this service for the spouse visa extension application to assure that all the information was valid and correct."
Eligibility For The Portugal D1 Visa
Non-EU citizens who have a contract for employment with a Portuguese company are considered eligible for the D1 Portugal visa. The citizen or a family member of the citizen will need to apply at a local embassy in their home country.
The applicant is required to fill out a vacancy that will support their profile in the embassy; this is authorised by EIFP. Note that professionals and/or subordinate workers from other countries are also considered eligible for work visas in Portugal.
The D1 visa is not for a person who wants to move to Portugal and then search for jobs; instead, applicants must already have received an offer of employment in Portugal.
Are Tourists Allowed To Apply For A Portugal D1 Visa?
Tourists can apply for D1 work visas; however, it does depend on some factors. If a tourist has been in Portugal for a while and can provide proof of a valid contract of employment, they will be eligible for a work visa.
Tourists will also be required to meet some additional requirements before they can actively apply for a residence permit. The requirements for a residence visa include the following:
A valid address.
Proof of the contract of employment.
Proof of income that will meet or surpass the Portuguese minimum wage, showing you can financially support yourself.
Proof of contributions to social security in the past.
A List Of Portugal D1 Visa Requirements
Overview
To apply for your Portugal D1 visa, there are certain requirements you will need to meet. A primary requirement is that you will need to have several relevant documents prepared to obtain your visa.
These documents are as follows:
A valid copy of your contract of employment. This must be signed by the employer in Portugal as well as the candidate.
A copy of the applicant's CV as well as any other relevant documentation that would display the professional qualifications of the applicant.
An official letter from the employer or business in Portugal that states why they need to employ the applicant.
A declaration that is signed by the applicant. This document is required to state the estimated period of stay in the country, relevant legal residence details, and the primary reason for the visa application.
A statement that is endorsed by the IEFP regarding the contract of employment.
A Portuguese criminal record certification as well as a maximum issuance lifespan of 3 months or 90 days.
Medical travel insurance internationally that is valid for the duration of the applicant's stay in the country
A valid passport.
A copy of the birth certificate of the candidate. In the case of a candidate who is married, a marriage certificate also requires submission, as does the birth certificate of children.
A copy of the most recent income tax return of the applicant.
A letter of invitation for accommodation or acceptance of accommodation from someone who has Portuguese nationality. The citizen of Portugal who offers this also needs to have legal residence in Portugal.
Medical Requirements
Those who are planning on taking a trip to Portugal for professional activity should also consider their health, and therefore, there are medical requirements that must also be met.
International Travel Insurance Requirements
Having international travel insurance is one of the most important medical requirements when it comes to making an application for a D1 work visa.
Every applicant for a D1 visa who is not Portuguese in nationality is required to get this type of insurance in the case of any medical emergencies during their stay in Portugal.
Who Should Get International Travel Insurance?
Anyone who is not of Portuguese nationality requires international travel insurance. This also means that during your D1 visa application, you may also need to supply some documentation regarding this to enter Portuguese territories.
How Does It Work?
When getting international travel insurance for a D1 visa, you need to ensure that it covers the total duration of your residency in Portugal. The insurance should also cover any costs of repatriation in the event of any grievous accidents or deaths.
D1 Visa Fees
There is a standard fee in place for a D1 visa application. The processing fee for this application is €90.
You should also be aware that there will be some additional expenses around the visa application, such as the fees for travel insurance. There may also be fees associated with the presentation of the documents.
There are, however, some individuals who are exempt from having to pay any visa fees. Those who would be exempt from this include the following:
Applicants who are engaged in highly qualified research-based activities
Applicants who have descendants who hold a residency permit under family reunification clauses or otherwise
How To Prepare For The D1 Professional Worker Visa Interview
Overview
Those who are applying for a D1 visa or resident permit will have to attend an interview face-to-face at the Portuguese consulate in their residing country.
You can prepare yourself by becoming familiar with the questions commonly asked during an interview for a D1 visa. These are some examples of what you may be asked:
Have you travelled to Portugal before?
Do you have any relatives or friends who are currently in Portugal?
What length of time will you be staying in Portugal?
Are you married?
Do you have any children? If so, who will be taking care of them during your time away?
The questions you should expect are far from exhaustive. However, you should also expect that the interviewer will also ask questions regarding your offer of employment or professional activity in Portugal.
How To Apply For The Portugal D1 Visa
There are several steps to applying for a D1 visa in Portugal. However, the most important aspects of the process to remember are to have your documents in order and prepared in advance, the interview, and the processing time for your visa.
Step-By-Step
The first thing you will need to do is, with awareness of the paperwork you will require, collect all the necessary paperwork.
Then, to begin processing your visa, you will need to make an online appointment with the appropriate embassy to issue you a visa.
In some cases, SEF may summon applicants to gather additional information for a more clarified process. If this is the case, then SEF will ask some specific questions and request some documentation from you, the applicant.
After the documentation has been presented to SEF, the visa is likely to be approved and even issued days later.
The average processing time is between 1 and 3 months; however, it does vary depending on the specifics of the individual's situation.
D1 Subordinate Worker Visa: Processing Time
The average amount of time an application for a D1 subordinate worker visa will take to process is between 30 and 90 days. Once your application has been made, the process will be analysed, and it will be inserted into the visa system.
It will usually take 30 to 90 days for a decision to be made by SEF.
The Steps After Obtaining The D1 Visa
Once you have had your D1 subordinate worker visa approved, you can then take your visa, and your necessary documentation to Portugal.
When you arrive in Portugal, you will have to attend the local immigration department. The immigration officer will then work alongside you through all the need-to-know information regarding the issuance of a residence permit and how it can be secured.
If you are in Portuguese territory for 5 years as a resident under this visa, you will only then be able to apply for citizenship in Portugal.
You must understand and meet the requirements in Portugal upon your arrival to allow for a smooth transition into the country. Ensure that you are aware of any required documents you will need and have them ready before your arrival.
Can A Portugal D1 Visa Lead To Permanent Residency Or Citizenship?
Through a Portugal D1 visa, you will gain a temporary residence permit. This is often issued for 2 years and can be renewed for 3 more years, provided that the employment continues. If you have family in Portugal, you can also apply for family reunification through your D1 Visa.
Once you have been in Portugal for 5 years with a valid residency permit, you can then apply to request a permanent residency permit or even citizenship.
How Can Total Law Help?
Preparing the documents to apply for your D1 visa and ensure a safe and smooth transition into Portugal before obtaining your visa can be tricky. Yet, you must have all you need ready.
This is why it can be extremely helpful to speak to a legal advisor and get help in making sure that you have all the necessary paperwork and documents ready in advance.
At Total Law, we have legal advisors who are well-versed in all of the requirements that make the D1 visa process run smoothly. Give us a call today at 0333 305 9375 to get started and feel certain that your visa process will go smoothly. You can also give us a message, and we can help you plan your D1 visa application.
Advice Package
Comprehensive immigration advice tailored to your circumstances and goals.
Application Package
Designed to make your visa application as smooth and stress-free as possible.

Fast Track Package
Premium application service that ensures your visa application is submitted to meet your deadline.
Appeal Package
Ensure you have the greatest chance of a successful appeal. We will represent you in any case.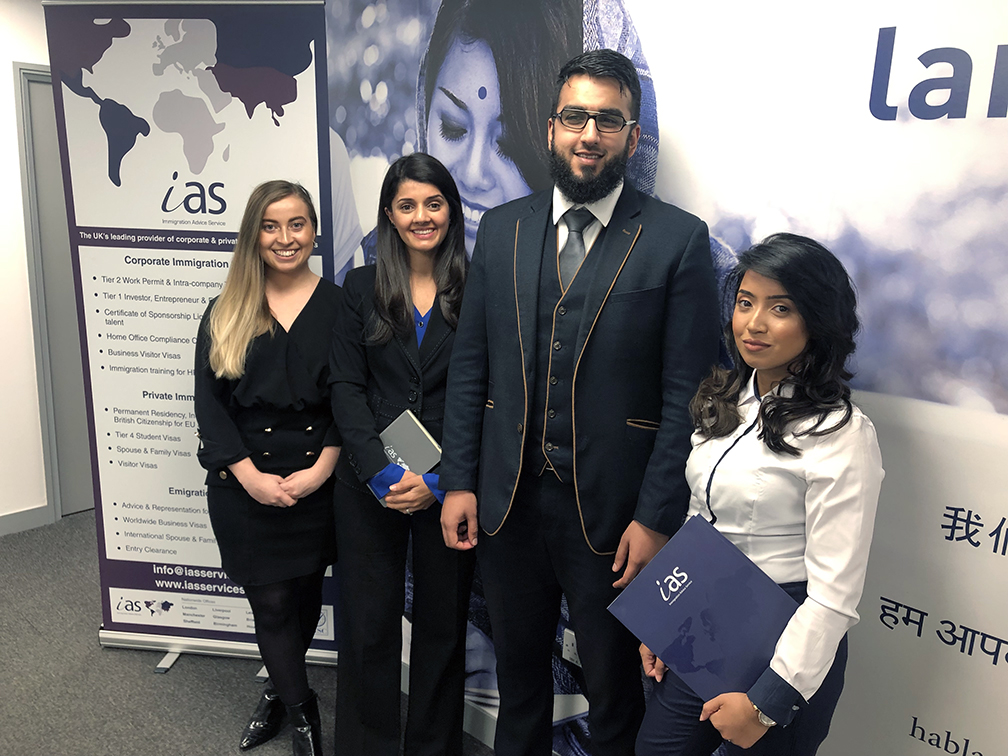 The Advice Package
During this untimed Advice Session with our professional immigration lawyers in London, you will receive our comprehensive advice, completely tailored to your needs and your situation.
Request the Advice Package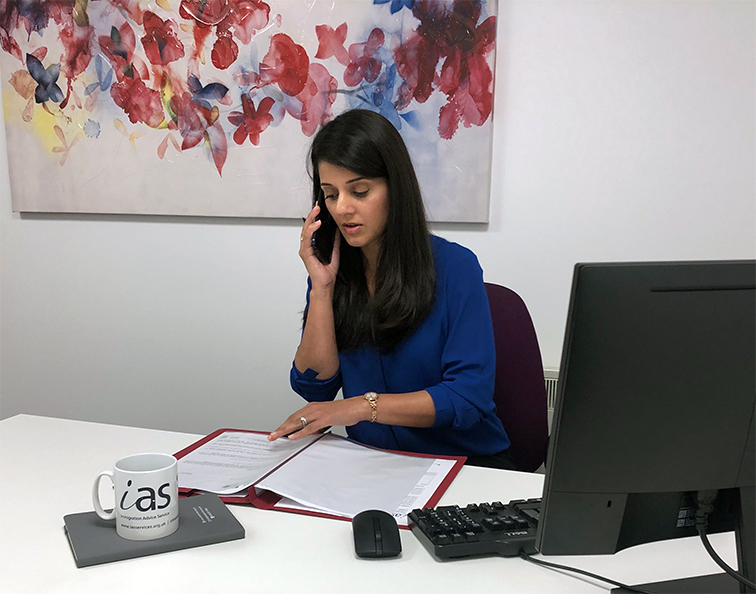 The Application Package
With our Application Package, your dedicated immigration lawyer will advise you on your application process and eligibility. Your caseworker will then complete and submit your forms to the Home Office on your behalf.
Request the Application Package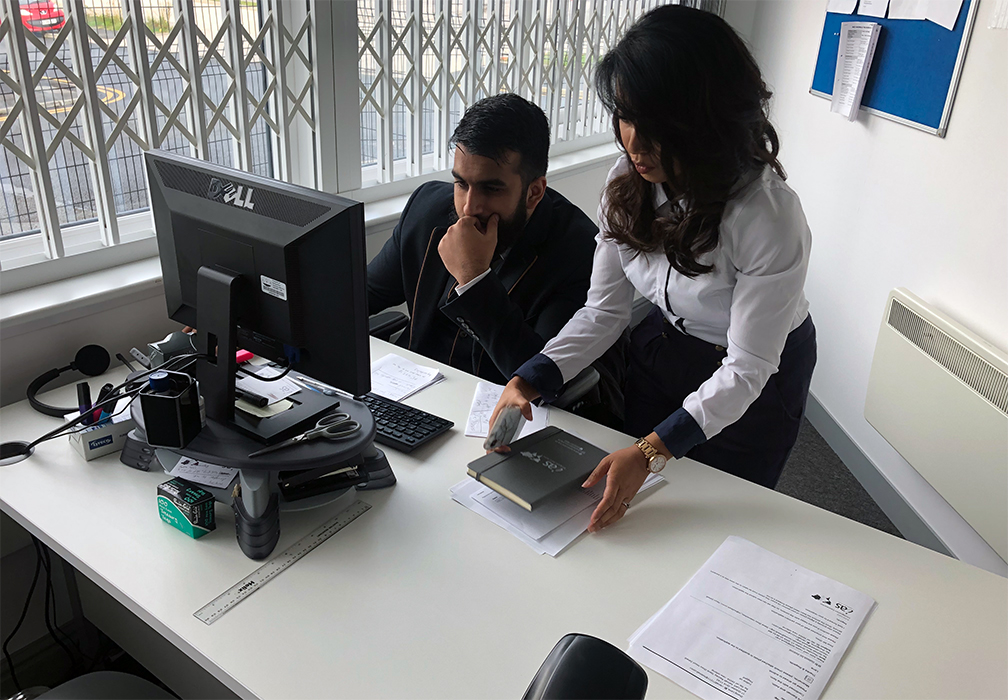 The Fast Track Package
Our Fast-Track Application Package is a premium service for those who need to submit their application in time with their deadlines. Your case will become a top priority for our lawyers and you will benefit from our highest-quality services.
Request the Fast Track Package
The Appeal Package
By choosing our Appeal Package, you can rely on our lawyers' legal knowledge and experience to ensure you have the highest chance of a successful appeal. We will also fully represent you in any hearings/tribunals.
Request the Appeal Package
Related pages for your continued reading.
While a D1 visa in Portugal does not cover bringing family to the country, This visa does allow for a residency permit in Portugal. If applicable, you and your family could apply for family reunification in Portugal.
If you are in Portugal on a work visa (such as the D1 visa) and you apply for your family to join you through family reunification, this is successful. Then, your family will be able to stay with you as long as they meet the requirements and for as long as your residency permit is valid.
D1 visas are easy to obtain, provided that you already have secured work in the country. Even a tourist can apply for a D1 work visa in some situations. For example, if the tourist has been in Portugal for quite some time and can prove that they have a valid employment contract, they will be eligible to apply for this visa.
However, be aware that this visa is not for those who are looking to get work in Portugal. It is only viable for those who have already secured work in Portugal.
The primary difference between a D1 visa and a D3 visa is the level of occupation that they are for. D3 visas typically require you to hold an occupational level in which you would typically have a high-level qualification. D3 visas also require you to have a higher level of income than a D1 visa does.
D3 visas also typically have a small window of eligibility; they only last for 4 months on average, although those who hold a D3 visa are usually eligible for certification to reside and remain in Portugal afterwards.
D3 visas are typically used for directors, high-level management, legal professionals, and scientific researchers