Portugal D3 Visa
Those who are highly qualified, have a job offer in Portugal, and are looking to move to the country can apply for a D3 visa for Portugal. This visa is for highly qualified individuals only.
If you are unsure if this visa is right for you or what you need to prepare to apply, contact Total Law today. At Total Law, you can get help from a legal advisor and get the process started for your application. Call us at +44 (0)333 305 9375 to get started.
Portugal D3 Visa Overview
The Portugal D3 visa is a work visa available for highly qualified people who already have an employment contract or job offer with a Portuguese company valid for at least a year.
This visa allows the visa holder and their family to enter the country and even apply for a residence permit or EU Blue Card. This can even enable a temporary residency in Portugal for a year.
The residency permit will need to be renewed every 2 years; this allows the D3 visa holder to apply for permanent residency in Portugal after 5 consecutive years in the country on the visa. However, this is only provided that applicants remain employed and have had legally approved residence for the 5 years prior.
"I'm very happy with the standard of training received on the OISC Level 1 course, i passed my exam. Thank you!"
"My application was approved and a huge weight has been lifted from our shoulders this year "
"We used this service for the spouse visa extension application to assure that all the information was valid and correct."
D3 Portugal Visa Eligibility
Overview
Applicants who are considered to be eligible for the D3 Portugal visa must meet the following criteria:
The applicant must have obtained a contract of employment with a company in Portugal with a minimum validity of one year.
The applicant must be able to show proof that they have higher educational qualifications. This could be shown as a diploma, degree certificate, or any other similar document of this stature.
The applicant is required to show proof of their estimated annual pay for the relevant job offer, and this amount must be around 1.5 times the Gross National Average salary in Portugal. Otherwise, it must be three times the IAS (Index of Social Support), which is valued at €483.80 as of 2023. (This amount is updated annually.) Anyone who may also plan to submit an EU Blue Card application later on will also be required to meet this condition.
Who qualifies As A Highly Qualified Professional?
Those who are considered to be highly qualified and eligible for a D3 visa include those who have higher education skills and qualifications in the following areas:
Positions of management or authority, including directors of corporations, senior public administration management, executives, or administrative management.
Specialists who work in intellectual pursuits or the sciences. This is especially focused on the disciplines of science, education, medicine, IT, law, engineering, and culture.
Note that eligibility is not limited only to these fields in particular. Many individuals can be eligible for a D3 visa in Portugal as long as they hold a higher education qualification and work in a sector that is also highly skilled.
General Portugal D3 Visa Requirements
Not only are there eligibility requirements to be met for a Portugal D3 visa, but applicants also need to provide relevant documentation to support their visa application.
The documents you will need to provide include the following:
Tax statements that show your income source, bank statements, and also the term of responsibility that has been signed by the company that is employing you in Portugal.
A signed declaration form that states the purpose of your travel to the country.
Clear photocopies of your documents, including any academic degrees (including bachelor's degrees, master's degrees, or doctorates), as well as your resume/curriculum vitae.
A passport that is still valid for at least 3 months post-date of your intended stay.
Documents for health insurance that are valid for the duration of your stay in the country.
A form that grants SEF (the Portuguese Immigration and Border Service) permission to review your total criminal history. However, this is excluded for minors under the age of 16.
A Police Verification Certificate from the nation you originate from.
2 recent and clear-coloured passport-style photos.
Proof of the applicant's consent to receive their passport via the postal service at the residential address that has been provided in their application. Alternatively, you can have it collected at the consulates.
Documents that indicate where the applicant will reside inside Portugal. This document can be a signed invitation letter from a family member or friend who already resides in Portugal, a rental contract, or a hotel reservation.
A declaration of understanding that the applicant must not travel to Portugal without a visa
If the applicant is married, then a copy of the marriage certificate is necessary if you intend on bringing any dependents.
A printed, completed, and signed visa form and application.
If the applicant is a parent, then a copy of the children's birth certificates is also necessary.
How To Apply For The Portugal D3 Visa
Overview
There are several steps to applying for a D3 Portugal visa. Those steps are as follows:
Gather together all of the required documents, as listed above, that are necessary for you. This can include all the documents related to your work experience, education, job offer, or work contract with the Portuguese company.
Submit the application to the consulate in your country to obtain your visa.
Once you have your visa, you can travel to Portugal. Upon your arrival in the country, you can then apply at SEF. You will be provided with a designated date and time, at which time you need to provide the required documents.
It takes around 2–3 weeks for your ID card to arrive. Yet, it can take up to three months in some cases.
Once you have your ID card, it will be valid for 1 year and is renewable, and after 5 years, you may be able to apply for citizenship.
What Is The Processing Time For The Visa Application?
The processing time for your visa application at the consulate can take up to 60 days, although it can take longer in some cases. Once your application has been accepted and you travel to Portugal, you have 4 to 5 months to complete your SEF application.
After this, your ID card can take anywhere from 2 weeks to 12 weeks to arrive.
How Much Does The D3 Portugal Visa Cost?
The Portugal D3 visa application costs €90, and much like any other visa application, this payment is also non-refundable. Once you have your visa, you will need to apply for a residence permit, which costs €85.
You can get help from Total Law to ensure that your visa application goes smoothly. This can help you make sure that each requirement is met for your application and that you won't need to pay to reapply if anything goes wrong.
Contact Total Law today at 0333 305 9375 to get help applying for your D3 Visa for Portugal.
How Long Is The Portugal D3 Visa Valid For?
A D3 visa for Portugal is valid for temporary residency for up to a year. Every two years after this, the permit needs to be renewed. This allows applicants to apply for permanent Portuguese residency after 5 years in the country on a D3 visa.
What Are The Tax Benefits Of The D3 Visa?
One of the most prominent benefits of the D3 visa and residency in Portugal is the tax benefit. The primary benefit is that having this visa makes you eligible for the RNR tax regime. If you have not been on the RNR tax regime and have not been a resident of Portugal for the previous five years, you will find there are several benefits to this regime.
These benefits are as follows:
You will be able to transfer your tax residence to Portugal. As such, your income will not be taxed for the first 10 years that you spend in the country.
Should your career be considered by the country to be of high value, which is very likely if you are in the country on a D3 visa, then you will only be paying a flat rate of 20% IRS.
Through the RNR tax regime, you will also likely be exempt from paying any tax on your pensions, rental income, dividends, income, or real estate from non-Portuguese sources if your country has a DTA (Double Taxation Agreement) with Portugal. Instead of paying tax in Portugal, you will only pay the relevant taxes for this in your home country.
Can Portugal's D3 Visa Lead To Permanent Residency Or Citizenship?
The Portugal D3 visa can lead to residency in Portugal on a permanent basis or even citizenship. However, these possibilities are only possible if you meet the eligibility requirements and have been living in the country for five years with a clean criminal record.
Once you have lived in the country for five consecutive years, you are eligible for Portuguese citizenship.
Portugal has one of the fastest paths to citizenship in the EU, in comparison to Greece, which takes 7 years, and Spain, which takes 10.
How Can Total Law Help?
The Portugal D3 visa is available for highly qualified professionals and persons who are considered to be qualified experts in your field. It is available to allow skilled individuals to work and obtain residency in Portugal. While there are easier routes to residency and citizenship, such as the golden visa, the D3 visa is a perfect visa for those who are in management positions and other skilled roles.
With the help of an expert in Portuguese immigration law at Total Law, you can ensure that the path to your residence permit application goes smoothly. Legal Advisors and lawyers at Total Law are happy to help professionals prepare their documents and meet all requirements for a residence visa. Contact us today at +44 (0)333 305 9375 to get started.
Advice Package
Comprehensive immigration advice tailored to your circumstances and goals.
Application Package
Designed to make your visa application as smooth and stress-free as possible.

Fast Track Package
Premium application service that ensures your visa application is submitted to meet your deadline.
Appeal Package
Ensure you have the greatest chance of a successful appeal. We will represent you in any case.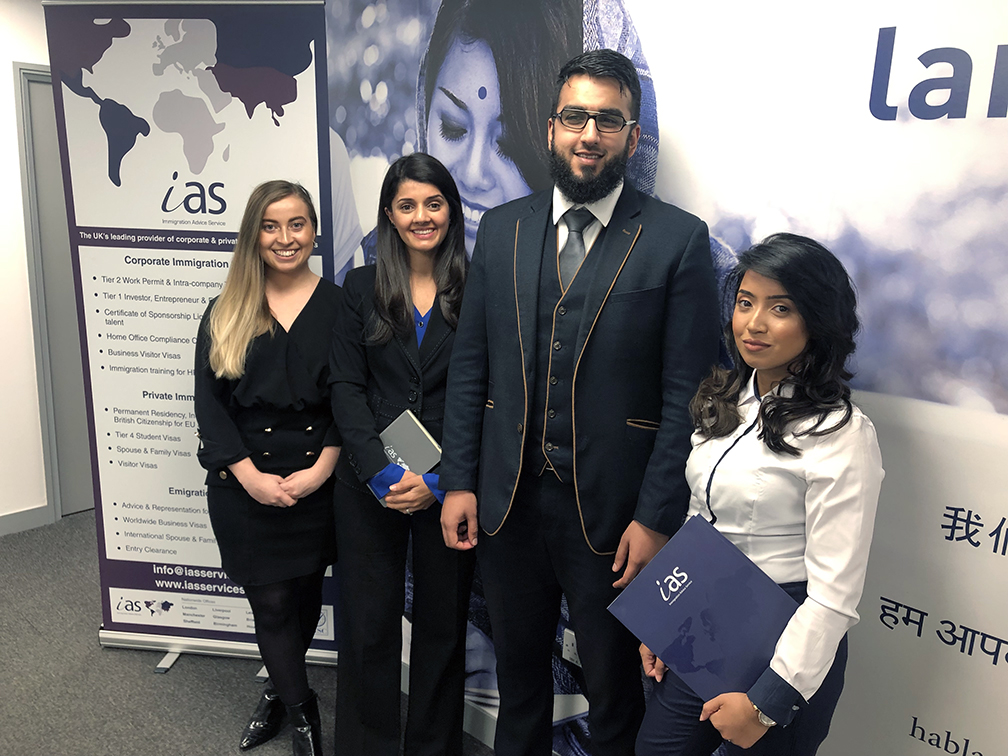 The Advice Package
During this untimed Advice Session with our professional immigration lawyers in London, you will receive our comprehensive advice, completely tailored to your needs and your situation.
Request the Advice Package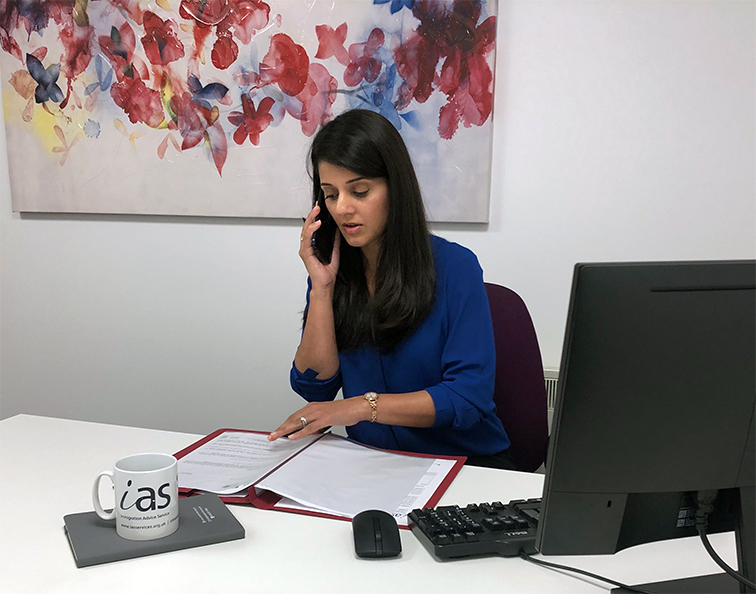 The Application Package
With our Application Package, your dedicated immigration lawyer will advise you on your application process and eligibility. Your caseworker will then complete and submit your forms to the Home Office on your behalf.
Request the Application Package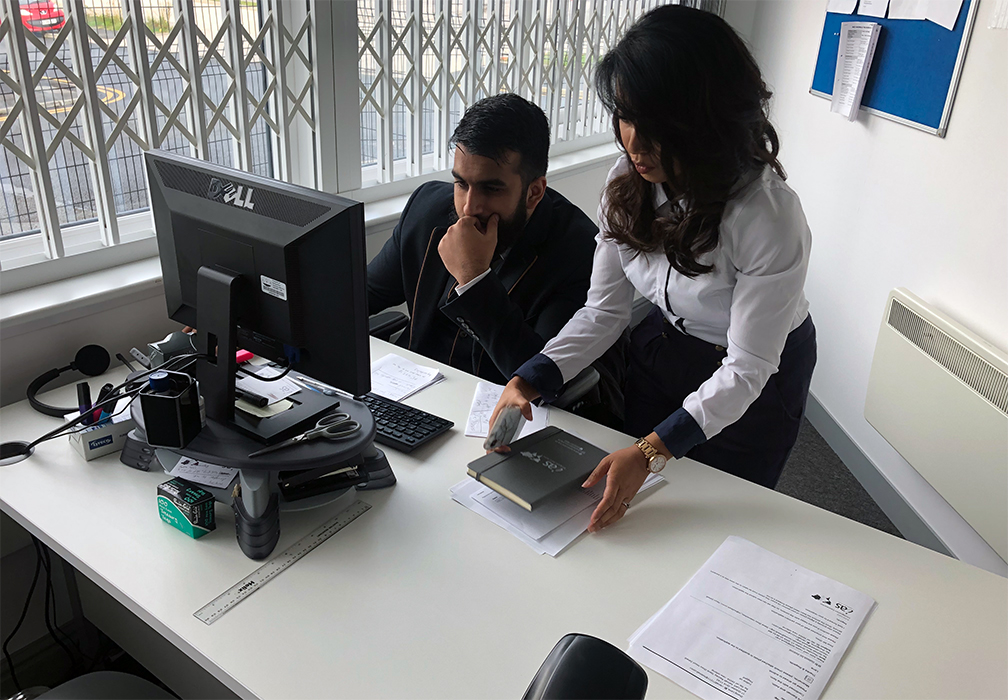 The Fast Track Package
Our Fast-Track Application Package is a premium service for those who need to submit their application in time with their deadlines. Your case will become a top priority for our lawyers and you will benefit from our highest-quality services.
Request the Fast Track Package
The Appeal Package
By choosing our Appeal Package, you can rely on our lawyers' legal knowledge and experience to ensure you have the highest chance of a successful appeal. We will also fully represent you in any hearings/tribunals.
Request the Appeal Package
Related pages for your continued reading.
Frequently Asked Questions
The changes to the Portugal Golden Visa have contributed to the rise in applications for Portuguese nationality. As of summer 2023, the government discontinued new residence permits for those investing in housing. This rule change was only one of many that have been outlined in the newest programme. Portugal also has a high quality of life and a great economic culture. With the current cost of living crisis, this may also be contributing to the attractiveness of Portuguese residency.
Visa insurance is required for those who need a visa (staying in Portugal for longer than 90 days). Visa insurance aids in the demonstration that you have medical insurance that meets the requirements of the Schengen Area. This is valid throughout Schengen but will be tailored specifically to the relocation in the country. Visa insurance is specific to a private medical insurance policy that will address the transition from residing in one country to another. Standard travel insurance is only specific to a single trip.
Portugal's government recently approved new changes to their Golden Visa programme as a part of their 'More Housing Programme. These changes include the termination of any new residence permits for those who wish to make investments in housing and the ability to transfer a minimum of €1,500,000 to a Portuguese bank. This means that these options will no longer be available. Yet, the option still exists to create 10 new jobs in the country, donate to cultural institutions, and more.
Portugal has an ideal geographical climate but is also well known for having an affordable standard of living and a high quality of life. Although some locals won't agree, Portugal has also been ranked as one of the best places to live thanks to its affordability, with the cost of living being 40% lower than it is in the USA. The 2023 Expat Insider survey saw Portugal come in 10th out of 53 destinations.