Portugal D2 Visa
If you are looking to live, work, or study in Portugal, you will require a visa. However, there are a wide variety of visa types to choose from, and you will need to choose the one that is most applicable to your situation.
Total Law can help you through the process or help you understand if this visa type is suitable for you. Give us a call at 0333 305 9375 and get help from a Total Law legal advisor.
What Is The Portugal D2 Visa?
The Portugal D2 visa is a suitable visa for foreign entrepreneurs who are planning on or seeking to do business in the country. To gain this visa, they will need to buy a local company and its shares or create a branch of a legal entity that is already in existence.
Another option would be to establish an entirely new company in Portugal. This would require providing a detailed business plan that goes into detail about the prospects of the business's development in Portugal.
Also, occupying a Portugal D2 business visa will enable the applicant to obtain a residence permit for themselves as well as many permitted family members.
Once the applicant has had the D2 visa for 4 months, the entrepreneur can also apply for a residence permit from the Portuguese Migration Service (otherwise known as SEF).
Once you, the applicant, have lived in the country for five years, you can then apply for permanent residence to live in Portugal.
Note that there is also no minimum investment in a business for the D2 visa. Yet, to maintain your residency, the entrepreneur is required to spend 6 months in Portugal continuously during the year, or 8 months overall.
"I'm very happy with the standard of training received on the OISC Level 1 course, i passed my exam. Thank you!"
"My application was approved and a huge weight has been lifted from our shoulders this year "
"We used this service for the spouse visa extension application to assure that all the information was valid and correct."
Who Can Get A Portugal D2 Visa?
Those who are eligible to apply for a Portugal D2 visa include:
Entrepreneurs.
Independent professionals.
Start-ups.
Investors.
Company owners, shareholders, business partners, and board of directors.
Branch owners, directors, and share-holder partners.
Those who can obtain a D2 visa for Portugal include those listed above. This visa does not work for the family members of an entrepreneur.
That being said, the spouse, children, and parents of the entrepreneur can obtain a temporary Portugal residency permit via family reunification. Yet it is also worth being aware that children over the age of 18 and their parents will need to confirm that they are financially dependent on the primary applicant (a D2 visa holder).
Spouses of the D2 visa holder will also need to be officially married or be in a civil partnership that is recognised by the state. This includes civil unions or other contractual relationships between two people who live together.
Should the entrepreneur move to Portugal with family, this would require a higher bank account balance. For example, in addition to the €9,120 required, an additional €4,560 would be required per adult family member and €2,736 per child.
Portugal D2 Visa Requirements
The primary adult applicant for a D2 visa will need to provide a certificate showing they have no criminal record. They will also need to provide documentation regarding the company they work for or own, as well as the availability of €9,120 as needed for the application.
There is a standard set of documents that are necessary to have prepared for a D2 visa application in Portugal. These documents include the following:
The visa application itself.
2 available colour photographs sized at 3x4cm.
A passport as well as a copy of said passport.
An official bank statement.
A contact for the sale or lease of an apartment in the country.
Permission to have the applicant's criminal record checked in Portugal.
A certificate to state that the applicant has no criminal record with an apostille.
Health insurance.
A valid business plan.
Should the company already exist or be open, then founding documentation and financial information and/or statements are required.
Should the company not yet be open, then a statement from the Portuguese bank stating the availability of money for the company to be opened.
Portugal D2 Visa Steps & Application Process: How To Get A D2 Visa
There are several steps you must take to complete the application process to gain a D2 visa for Portugal. These steps are as follows:
Firstly, it is advised that you seek out advice from a lawyer or immigration advice service such as Total.Law. Whether you choose to do this or not, it is advised, as it can help you better anticipate any potential difficulties in your application and can aid in reducing the risk of rejection. If you choose not to do this, it is your own choice, but it will be harder to anticipate any issues that may otherwise arise. Total Law can help you prevent any future issues with your application and help make the process run smoother.
Next, you will need to gather your documents together. It is important to do this prior to applying, as you will need to have them ready when you apply. Entrepreneurs will need to draw up a business plan, buy their company in Portugal, and get together financial documents. A lawyer can help you understand what documents you will need for your specific application. This is also the time to consider opening a Portuguese bank account and registering with the tax office in Portugal.
Now, you will need to get an NIF, which is an individual tax number; this is a requirement to open a bank account in Portugal. Every transaction you make will need to go through an account in a bank in Portugal; this includes rental payments, such as for an apartment.
Once you have your NIF and bank account, you can now rent or buy accommodation in the country.
With all of the previous steps completed, you will need to submit your documents and get your visa. You will be registered at a consulate in Portugal. On the date of submission, you will submit your documents and pay the allocated €90 fee. It can take up to 60 days to process a D2 visa.
Once your visa has been approved, you will receive it.
Your visa will be valid for 4 months. During the time it is valid, you will have to arrive in Portugal and submit the relevant documents for a residency permit to SEF. The fees required for this will be €156 per person applying.
Once you are approved for a residency permit, you will get a Portugal residency permit card, which is valid for 2 years with the possibility of an extension.
What Are The Benefits Of The Portugal D2 Visa?
There are five primary benefits to the Portugal D2 visa, of course; however, the primary benefit for many is the ability to work and live in the country.
Visa Exemption For Schengen Travel
A Portugal D2 Visa will allow you to enter Portugal and the 26 EU countries in the Schengen area. In these places, you will be able to travel freely without a visa, essentially giving you the same travel rights as any EU citizen.
This is perfect for entrepreneurs who wish to travel throughout Europe to network and connect.
Family Reunification Allowances
Although a D2 visa does not act for family reunification in itself, it does allow for family reunification in which your family can gain the same rights that you have. This includes your partner, any children you have under 18, any dependent children you have over 18 years old, siblings under 18 years of age, and parents.
This includes perks such as tax incentives and eventual permanent residence for your family if you have this. You do need to prove the family relationship, however.
Tax Incentives
There are three visas attainable in Portugal that have NHR (Non-Habitual Resident) tax benefits. These visas include:
These visas all allow you to become a non-habitual resident, granting you the incentives of this regime. This allows you to transfer your tax residency to Portugal.
Yet, in order to be considered eligible for this, you must not have been taxed in the country for the five years before your application. This does not include corporate tax, though.
Permanent Residence: Does The Portugal D2 Visa Lead to Residence?
The Portugal D2 visa does lead to permanent residence if the process is carried out correctly. After receiving your visa, you will be required to book an appointment with SEF to obtain a residency permit. The D2 visa is only valid for 4 months, but residency can be renewed for 5 years. After 5 years, you can then apply for permanent residency.
Citizenship: Does The Portugal D2 Visa Lead To Citizenship?
Once you have lived in Portugal legally for five years, you can become a Portuguese citizen. In order to do so, you will be required to learn the language and gain an A2 certificate in Portuguese, as well as have a clean criminal record and provide tax documentation, including proof of a Portuguese bank account.
How Can Total Law Help?
If you are still unsure if a Portugal D2 Visa is right for you or if you need help with completing the application process, reach out to Total.Law.
Applying for a D2 visa can be very complicated, and with so much to do before you fill out the application itself, it can be very confusing. Total Law is here to help.
Their legal advisors can give you a helping hand with creating a to-do list of documents. Or, you can even get help with getting an NIF, bank account, and tax number. Whatever you need, Total Law can help. Just give us a call at 0333 305 9375 and get started.
Advice Package
Comprehensive immigration advice tailored to your circumstances and goals.
Application Package
Designed to make your visa application as smooth and stress-free as possible.

Fast Track Package
Premium application service that ensures your visa application is submitted to meet your deadline.
Appeal Package
Ensure you have the greatest chance of a successful appeal. We will represent you in any case.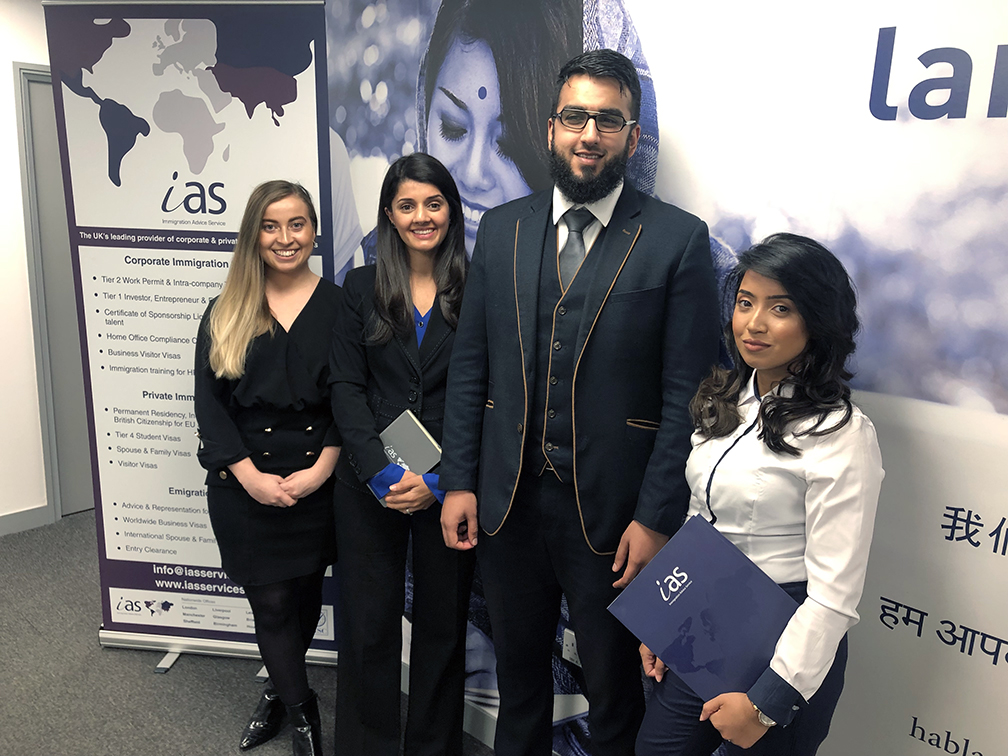 The Advice Package
During this untimed Advice Session with our professional immigration lawyers in London, you will receive our comprehensive advice, completely tailored to your needs and your situation.
Request the Advice Package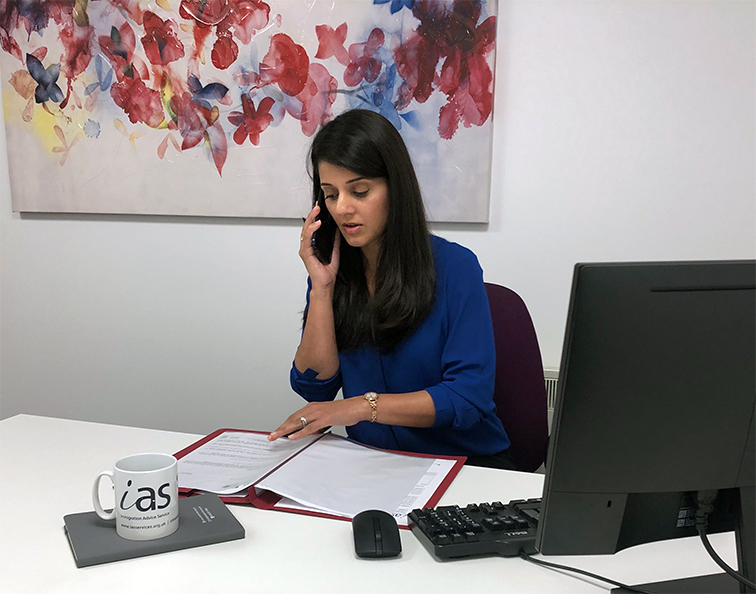 The Application Package
With our Application Package, your dedicated immigration lawyer will advise you on your application process and eligibility. Your caseworker will then complete and submit your forms to the Home Office on your behalf.
Request the Application Package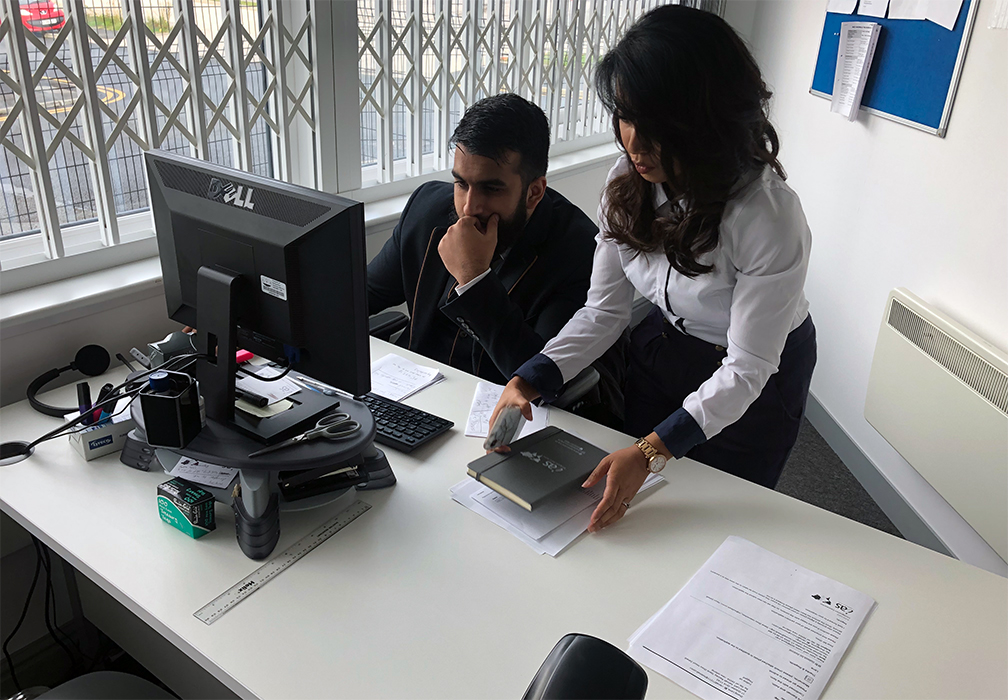 The Fast Track Package
Our Fast-Track Application Package is a premium service for those who need to submit their application in time with their deadlines. Your case will become a top priority for our lawyers and you will benefit from our highest-quality services.
Request the Fast Track Package
The Appeal Package
By choosing our Appeal Package, you can rely on our lawyers' legal knowledge and experience to ensure you have the highest chance of a successful appeal. We will also fully represent you in any hearings/tribunals.
Request the Appeal Package
Related pages for your continued reading.
A Portugal D2 visa is aimed at foreigners who are planning on investing in a business in Portugal. This grants the option of funding a new business or purchasing one that already exists, either totally or as a part of the business.
D7 visas are different in that they allow foreigners who have a significant passive income to enter the country and even gain residency in Portugal.
D2 visas are for those who may have a job offer or shares in a company, or for those who wish to set up a company in Portugal. D7 visas are for those who only have a passive income.
The application, visa, and residency permit should cost no more than €250. However, there are other costs to consider. The consular fee is €90, and the residence permit card is around €155.50, meaning that the average cost is €245.50.
Other fees include living expenses, which can be around €10,640. If you are making a business investment, this can be as little or as much as is needed. Housing costs are also worth considering, but this depends on whether you choose to rent or buy and the location of the property.
You will also need to have health insurance for your visa, which can be anything from €400 and above. It is best to calculate the overall costs of your visa before your application so you have these funds ready.
The original validity of a D2 is 4 months. That being said, technically, the D2 visa can be considered valid for years. This is because, under a D2 visa, you can arrive in Portugal and submit an application for a residence permit, which is valid for years and can be renewed until you are eligible for permanent residency.
However, technically, the D2 visa is only valid for 4 months, which is why it is so important for applicants with a D2 visa to apply for a residency permit with SEF as soon as possible upon entering Portugal with their visa.