Portugal Job Seeker Visa
If you are not eligible for a work visa in Portugal but want to work in Portugal, then a job seeker visa in Portugal may be more applicable for you. These visas are a type of work visa, but for those who want to find work in the country rather than for those who have already found work in the country.
If this sounds like the type of Portugal work visa that you want and you need help getting started, Contact Total Law today at +44 (0)333 305 9375 and speak to an advisor to get you on the way to your Portugal job seeker visa.
Introduction To The Portugal Job Seeker Visa
The Portugal job seeker visa was announced in 2022 to help the country in an attempt to combat a shortage of skilled workers in Portugal. Now, the Portugal job seeker visa allows non-EU workers to enter Portugal without having previously received a job offer.
Successful applicants of this visa can stay in Portugal for up to 120 days (4 months) as they seek employment in an area that they are skilled in. Should the Portugal job seeker find employment in these 120 days, they will then be eligible to apply for a work visa and a residence permit.
Alternatively, if the job seeker visa holder does not manage to find employment in this 120-day time frame, they will be able to apply for an extension of 60 days (2 months). This extension is only available once, however, and if after this extension they are unable to secure employment, they will be required to immediately leave the country.
Those who hold a job seeker visa can take on menial jobs while they are looking for employment or while they are awaiting a work or residence permit to be granted to them.
"I'm very happy with the standard of training received on the OISC Level 1 course, i passed my exam. Thank you!"
"My application was approved and a huge weight has been lifted from our shoulders this year "
"We used this service for the spouse visa extension application to assure that all the information was valid and correct."
Portugal Job Seeker Visa Eligibility
To be considered eligible for this type of visa, you must meet certain criteria. These criteria are as follows:
Be A Non-EU National.
The Portugal job seeker visa is made specifically to attract talented individuals from outside of the European Union. Therefore, those who are from the EU are not eligible. However, members of the EU can visit any country within the European Union to work, study, or live as long as they want. So, there is no point in an EU national seeking this visa anyway.
No Criminal History
Portugal is very serious when it comes to checking criminal histories and allowing people to enter the country. If you have any record of being convicted of or committed a criminal offence, then you have a very slim chance of being accepted for a visa.
SEF will ask permission to do a background check on any applicant when you apply for a visa. It is pivotal that their background check on you is clean; if this does not happen, then your visa will be rejected.
A Valid Passport
Before you apply for this visa, your passport needs to be valid. It is required that it be valid for at least three months after the visa you have applied for expires.
Have Health Insurance
As with a job seeker visa, you are not considered a tax resident, so you will be unable to contribute to the Social Security System, which means you are not eligible for access to their public healthcare system.
As a result, applicants will need to show the consulate that they have secured an insurance policy that covers them while they seek work in Portugal. The ideal policy should be worth around €30,000 or more.
Sufficient Finances
While applicants are travelling to Portugal to seek out employment, they must have enough money to cover themselves and care for themselves as they seek employment. This means that applicants must show that they have a minimum value of at least the minimum wage per month in Portugal for 3 months.
The Portuguese minimum salary is €760 per month. Therefore, applicants need to show proof that they have a minimum of €2,280 worth of savings before getting approved for a job seeker visa.
Required Documents For The Visa Application
If you are eligible for a job seeker visa, you will be required to add supporting documents when you hand in your application. Pre-arranging these documents so that they are ready when you apply is key to ensuring that the process goes smoothly.
Here is a list of the documents you will need to present with your application and should organise in advance:
A valid travel document or passport. It is required that this be valid for a minimum of 3 months after your job seeker visa has expired.
A visa application form. Once you have completed the form, it must be signed. Any unsigned form will be automatically rejected. The application form will be available for you on the Portuguese consulate website in whichever country you are applying from or reside in.
A travel document or passport biodata page.
A passport photograph that is recent and that meets the standards of Portuguese consulate photographs.
A valid copy of a criminal history certificate that has been issued by the relevant authority from the country in which you reside over the last year.
Proof of your legal status. This is imperative if you are applying for a visa from a country in which you do not hold citizenship. This could be a green card or a residence permit.
A consent form was filled out for SEF, enabling them to conduct a background check. You can get this form from the official Portuguese website.
A copy of your flight or travel itinerary. This serves as proof that you have booked flights to and from the country and that you will leave the country if your visa expires.
A valid copy of your health insurance certificate, proving that you have a policy worth €30,000.
A copy of your approved IEFP form.
A bank statement that shows you have a minimum of €2,280 in your bank account to cover living expenses for 3 months.
If you do not have enough finances, then you could also provide a sponsorship letter from friends or family in Portugal to support you.
A letter that explains your reasoning behind seeking employment in Portugal.
A copy of your CV/Resume.
Documented proof of accommodation, be it a hotel booking, Airbnb booking, or a rental agreement.
Portugal Job Seeker Visa Fees
There are no specific fees for the job seeker visa as listed by the Portuguese government. This is because the amount you need to pay will depend on where you are applying from.
You can prepare your fees, however, by anticipating the average amount, which can be as follows:
Between €75 and €80 must be paid at the Portuguese embassy or consulate in your country of residence.
Anticipate €170 for a resident permit. This needs to be paid for in Portugal at SEF so that your application may be processed.
Applying For The Portugal Job Seeker Visa
Overview
To apply for the Portugal Job Seeker visa, follow the following steps:
First, you must register with the IEFP, declaring your interest in this visa type. You can get the relevant form from the IEFP website. You will need to provide your details as well as the area of work in which you are involved.
Should your application be a success, expect an email from the IEFP. This will permit you to move on to the next stage. Be aware that simply being approved by IEFP does not mean you are granted permission to enter Portugal. This is different. Approval by IEFP just means that you can continue to apply for a job seeker visa.
Next, you will need to start your application on the website of the Portuguese consulate in your country. This can technically be done at any other visa application centre. Ensure you have all your required documents ready at this point as well, as they will be needed soon.
As you fill out the form, choose the visa type you require and fill out the form presented. With your completed form, submit this.
Be aware that this is not a visa application type that can be completed online. You will also need to schedule an appointment to submit all of the supporting documents.
Once this is done at a Portuguese embassy or consulate, you will be scheduled for the interview.
Attend the interview on the date and time scheduled, and bring all supporting documents with you.
If accepted, you will then be granted your Portugal job seeker visa.
Validity And Visa Extension
A Portugal job seeker visa is valid for 4 months or 120 days. Also, note that this visa is unlike some other visas, which may allow re-entry. With a job seeker visa, you can only enter Portugal once.
When your visa application is approved, you will be given a date within a 4-month period by which you need to have found employment.
If you cannot get employment in this timeframe, you can request an extension for 60 days. However, this is only done once. Therefore, the maximum amount of time you can spend in Portugal on a job seeker visa is 6 months or 180 days.
What To Do If Your Visa Is Rejected
If your visa is rejected, the reasoning for this rejection will be mentioned in a refusal letter, and you will not be refunded for fees associated with the application. At this point, you can either reapply or appeal.
Should you choose to appeal this decision, the instructions for doing so should be present in your letter of refusal. Appeals should only be filed if you, the applicant, can provide sufficient evidence against the decision to refuse. An appeal should be made to the Portuguese Embassy and needs to be made within the time period stated in the letter of refusal.
Should you be unable to produce any evidence in the time period required to appeal the decision, it is wise to simply reapply and file a whole new, fresh application. This should only be done after you have met the requirements, met the reason for refusal, and provided a sufficient amount of information on your application.
Benefits Of The Portugal Job Seeker Visa
The benefits of a Portuguese work visa include the fact that you need not have a job offer from a Portuguese employer at the time of application. You are simply able to enter the country and seek out employment that is well-suited to your area of expertise.
The Portugal job seeker visa also provides you with a chance to explore the working market in Portugal with no restrictions. This option also opens you up to opportunities with more ease since you are already in the country, as employers will prefer to hire someone who is already in Portugal than someone who is not.
This visa is also beneficial as it allows you to stay in the country for 120 days with a possible 60-day extension, giving you plenty of time to find employment.
How Can Total Law Help?
Applying for a job seeker visa in Portugal can be tricky; there are lots of documents that need to be collected and prepared for the application. Therefore, it can be useful to have a legal advisor help you through the process.
At Total Law, there are plenty of legal advisors who can help you plan out your process.
If your application gets rejected and you need to appeal, Total Law has lawyers available to help with your appeal and get you accepted. Contact Total Law today at +44 (0)333 305 9375 and get your job seeker visa application process underway.
Advice Package
Comprehensive immigration advice tailored to your circumstances and goals.
Application Package
Designed to make your visa application as smooth and stress-free as possible.

Fast Track Package
Premium application service that ensures your visa application is submitted to meet your deadline.
Appeal Package
Ensure you have the greatest chance of a successful appeal. We will represent you in any case.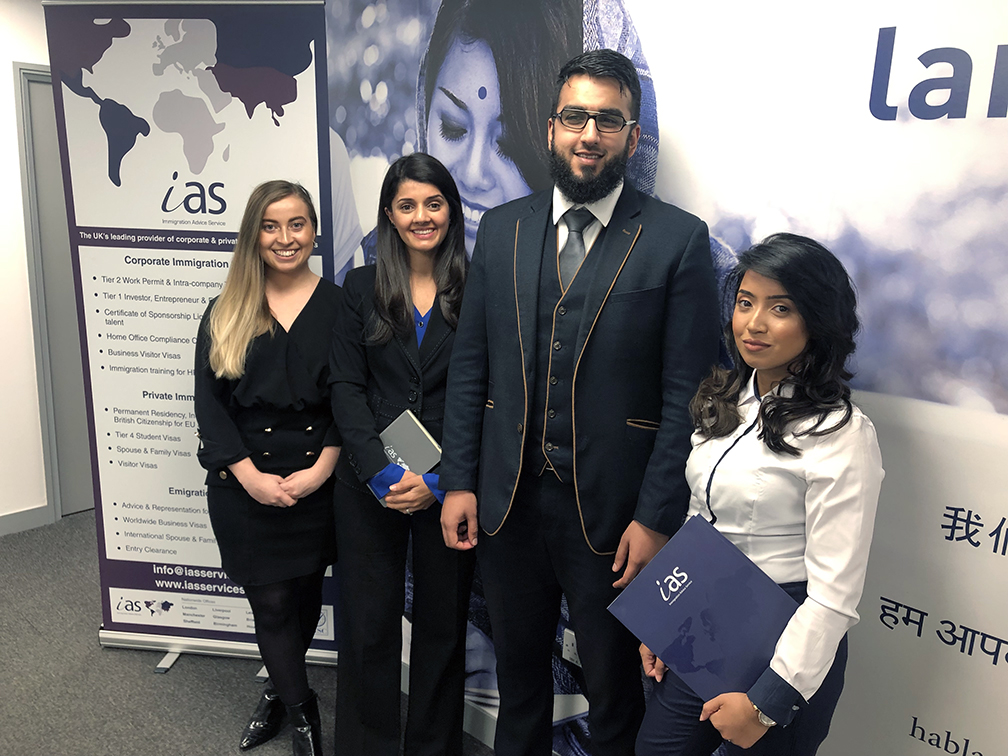 The Advice Package
During this untimed Advice Session with our professional immigration lawyers in London, you will receive our comprehensive advice, completely tailored to your needs and your situation.
Request the Advice Package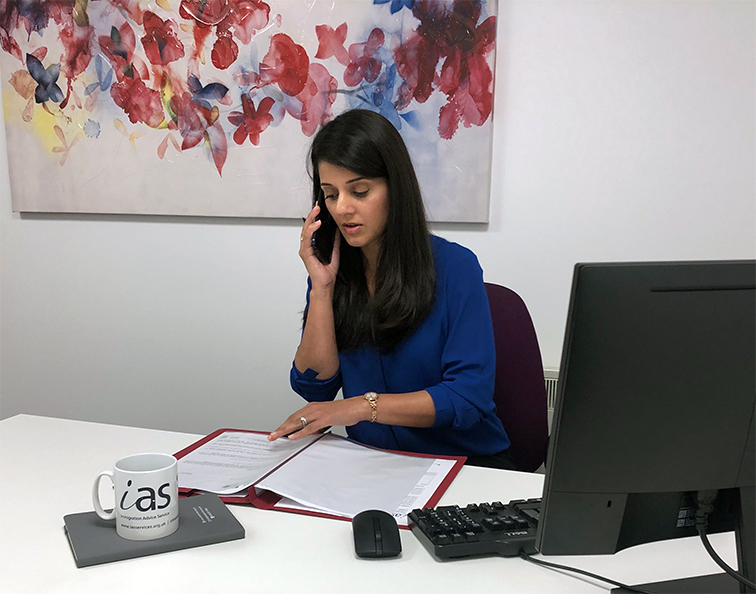 The Application Package
With our Application Package, your dedicated immigration lawyer will advise you on your application process and eligibility. Your caseworker will then complete and submit your forms to the Home Office on your behalf.
Request the Application Package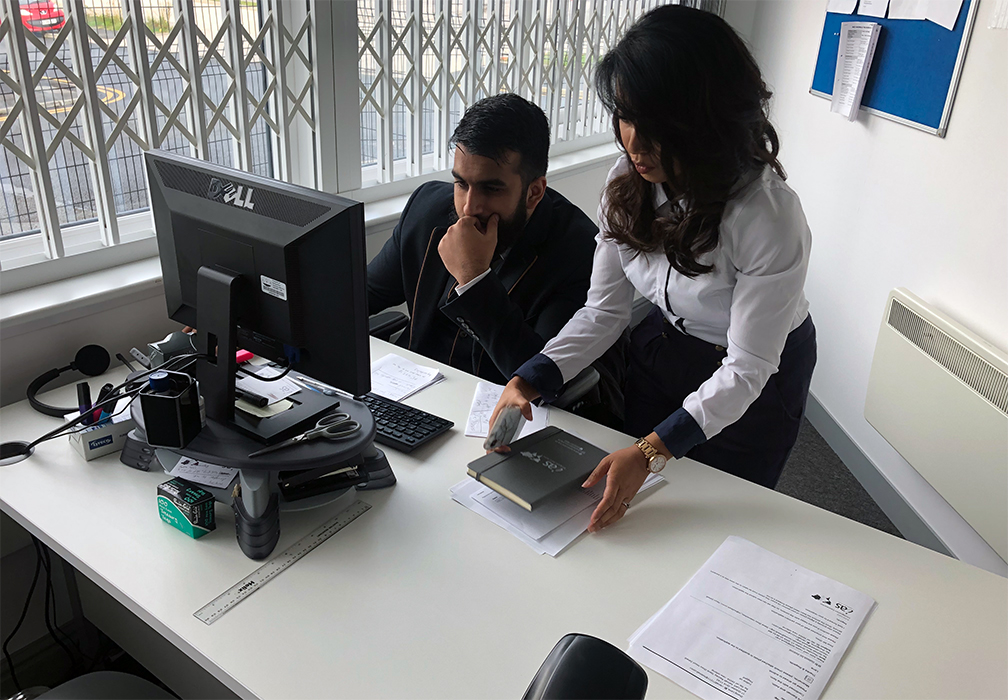 The Fast Track Package
Our Fast-Track Application Package is a premium service for those who need to submit their application in time with their deadlines. Your case will become a top priority for our lawyers and you will benefit from our highest-quality services.
Request the Fast Track Package
The Appeal Package
By choosing our Appeal Package, you can rely on our lawyers' legal knowledge and experience to ensure you have the highest chance of a successful appeal. We will also fully represent you in any hearings/tribunals.
Request the Appeal Package
Related pages for your continued reading.