Portugal Tech Visa
Innovative and technological companies can spread their wings with the advancements in modern technology. They are broadening their horizons by expanding into other countries and hiring international employees. The world is becoming more global, and in Portugal, there is plenty of opportunity for individuals and companies to grow.
If you are curious about the Portugal tech visa or are a company considering hiring overseas qualified nationals into your tech business, contact IAS for a helping hand in getting started. Give us a call today at  +44 (0)333 305 9375 and start the process of hiring highly qualified migrants today.
Tech Visa Portugal: Overview And Introduction
The Portugal Tech Visa programme is a specific certification programme meant for innovative and technological companies, enabling the granting of visas and residence permits to those who are highly qualified from third countries and wish to develop business activity in Portugal.
This visa aims to make sure that these qualified professionals, in the technological area especially, who are foreign to the EU will still be able to access employment and jobs that have been created by Portuguese companies more simplistically.
This programme is aimed at innovative and technological companies that are inserted into the global market and who wish to attract more qualified and specialised staff into the country.
"I'm very happy with the standard of training received on the OISC Level 1 course, i passed my exam. Thank you!"
"My application was approved and a huge weight has been lifted from our shoulders this year "
"We used this service for the spouse visa extension application to assure that all the information was valid and correct."
Eligibility For Portugal Tech Visa
The Tech Visa is aimed at those considered to be technology professionals outside of the European Union who are seeking employment or have agreed to employment with a company inside Portugal and are certified to receive these profiles.
Each individual who applies for the Portugal tech visa will need to meet certain criteria to make it applicable. These criteria include the following:
The applicant needs to be a citizen of a state from outside of European Union territories and cannot reside permanently inside this territory.
The applicant must be up-to-date with their tax and social security obligations.
The applicant must be over 18 years old.
The applicant must not have any criminal record.
As well as meeting these four basic conditions, the candidate must also fit into one of the five following categories:
The applicant needs to have at least a minimum level 6 qualification, i.e., graduation.
If the applicant has a qualification at level 5, such as a professional technical course, then technical skills need to be presented with a minimum of 5 years of experience.
The applicant must have a promise or a contract that has a duration of at least twelve months.
The applicant must have at least a minimum annual salary that is equivalent to 2.5 times the IAS, which is €1,097.
The applicant required proficiency in Portuguese, French, English, or Spanish appropriate to the duties that would need to be performed.
Since this visa programme allows overseas startup companies registered in Portugal to bring employees to Portugal from other countries, it is important to ensure that the company is certified and is allowed to do this.
Portugal Tech Visa Requirements
For an individual to apply for the Portugal Tech Visa, they need to adhere to all of the highly skilled worker requirements. These requirements include the following:
The applicant needs to be a third-country national not living permanently in EU territories.
The applicant cannot have a criminal record.
The application must have fulfilled all tax requirements, where applicable.
The applicant must be at least 18 years old.
The applicant must have proficiency in Portuguese, English, French, or Spanish where necessary and have dependent responsibilities to be fulfilled.
The applicant must have completed a BA degree or Level 6, in accordance with ISCED-2011, or have a Level 5 (tertiary level education) with five years of experience in technical roles as specified.
The necessary documents that an applicant will need to apply for include the following:
Two identical photographs that are passport-sized, in colour, and with a plain background. These must be updated with good ID conditions.
A passport or another valid document for travel.
Proof that the applicant has available accommodation in Portugal.
A valid residence visa as issued per the terms of article 61 of REPSAW, except for requests made under terms of no. 2 of article 90, has an exemption from a residence visa.
Authorisation to conduct a Portuguese criminal record via SEF (this does not include children under 16 years of age).
Applying For The Tech Visa Portugal Programme
Before the applicant can apply for this visa, the company hiring them will need to apply online to get a Tech Visa certificate. To apply for this, a company will need to follow a set of requirements, and their employees will need to meet eligibility criteria.
Each employee will be handed a term of responsibility; this is an essential document in the visa process and is also pivotal in gaining a residence permit.
The company's certificate process is managed by IAPMEI, and they also have consular services, offering visas, as well as the Aliens and Borders Service, which issues residence permits. A company's certificate will be valid for two years, and it can then be renewed for two more years and henceforth.
Individuals can apply for the Tech Visa programme by following these steps:
An individual must first find a job at a certified company. These jobs can be searched for using company websites or job search engines.
After the selection process, the individual will need to acquire all the documentation necessary for their visa application. These should all be gathered before applying for the visa to ensure there is no delay.
Apply for the visa online.
During the visa process, a Term of Responsibility will be generated with a validation code. This is then registered on IAPMEI and will be consulted by SEF as the application is processed.
This is considered a priority visa with already-certified companies; thus, the processes are generally seen as being faster than traditional processing.
After the visa has been issued, the individual can then travel to Portugal and begin to work at the company that hired them.
Costs Of The Tech Visa Portugal Programme
Overview
No known application fee is associated with the Tech Visa at the current time. Once the company that the applicant has applied with has qualified for the programme, they will then be able to fill out their application form and submit the relevant documents to IAPMEI.
Visa Application Processing Time
The turnaround time for the Portugal Tech Visa is very quick compared to the majority of other visas. Applicants for this visa can expect to get a decision on their application in just 20 working days. However, it does depend on any additional document submissions and if there are no issues with the application.
Difference Between Tech Visa And Portugal D3 Visa
Both of these visas are quite similar. The Portugal D3 visa is aimed at highly qualified professionals who intend on working in Portugal in a highly qualified role.
However, if you are a highly qualified worker in the IT industry and you intend to work in Portugal, the Tech visa is more appropriate.
While the D3 visa is an ideal visa for highly qualified workers, the tech visa was made to facilitate visas being granted to qualified workers from third countries in the tech industry.
More and more Portuguese innovative and tech companies are actively looking for employees who are highly qualified outside of the EU.
The Tech Visa certification is not mandatory; however, if a company has this certificate, they can grant a Terms of Responsibility, speeding up the process of obtaining a residence permit and visa for their future employees.
The D3 visa is essentially a visa that targets highly qualified professionals, allowing them a chance at finding employment in Portugal and gaining a visa through their employment.
On the other hand, the Portugal Tech Visa is a programme specifically tailored to those working in the tech industry. It is specially tailored to the technological area and involves companies that specialise in innovation and technology.
The tech visa is easier to acquire and does have a faster processing process than the D3 visa does; however, it is much more specialised.
It is important for those who are highly qualified tech workers who seek employment in Portugal to ensure that the company hiring them is indeed certified for Tech Visas.
Can A Tech Visa In Portugal Lead To Permanent Residency Or Citizenship?
Overview
The Portugal Tech Visa does have many benefits, but one of these is that it can be a route to acquiring permanent residency. Employees who work via the tech visa programme can apply for permanent residency. However, this can only be done after they have lived in the country for at least five years.
There are also additional requirements that the individual must meet.
Other Benefits Of The Tech Visa Programme
This visa aids businesses in the technological and innovation fields to hire highly qualified individuals from outside the EU with ease.
This visa has no tax deductions on capital for those who have it.
There are no requirements for minimum investment amounts for the companies.
Any employees under this programme can eventually become permanent residents of Portugal.
Employees with the Tech Visa can also have their family members join them in Portugal if they take advantage of the Portuguese Family Reunification programme that is available.
How Can Total Law Help?
If you are an individual who is seeking employment in a Portuguese company with a focus on tech and innovation, then the Tech Visa programme may be just right for you. However, understanding just how this works and what you need to apply successfully can be complex and hard to understand.
This is why at IAS, we have a team of expert legal advisors and lawyers who can help you understand how this visa programme works. Perhaps you have dreamt of working in Portugal all your life or just secured your dream job with a Portuguese company. Whatever the case, IAS is here to help.
We can help you ensure that you have all your documents ready for your application and that the process goes smoothly. Whatever you need to obtain your tech visa, we can help; just give us a call at 0333 305 9375 to get started.
Advice Package
Comprehensive immigration advice tailored to your circumstances and goals.
Application Package
Designed to make your visa application as smooth and stress-free as possible.

Fast Track Package
Premium application service that ensures your visa application is submitted to meet your deadline.
Appeal Package
Ensure you have the greatest chance of a successful appeal. We will represent you in any case.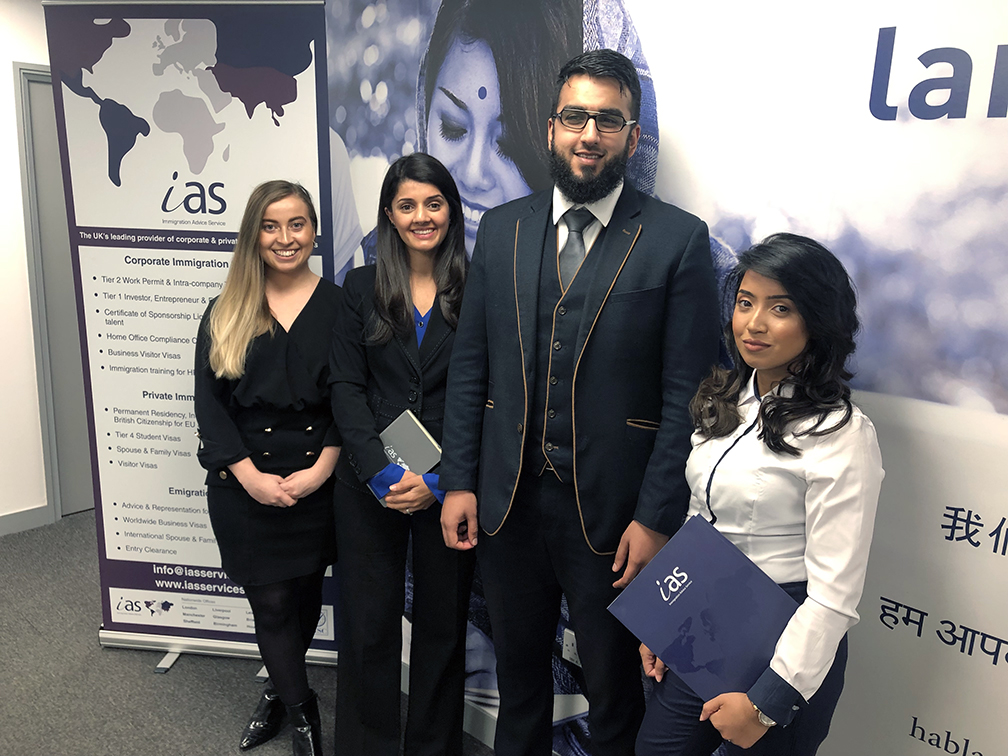 The Advice Package
During this untimed Advice Session with our professional immigration lawyers in London, you will receive our comprehensive advice, completely tailored to your needs and your situation.
Request the Advice Package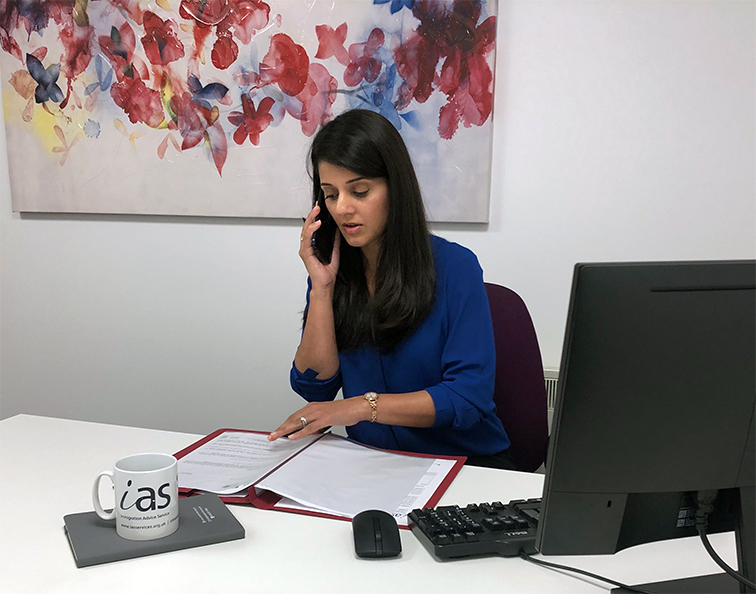 The Application Package
With our Application Package, your dedicated immigration lawyer will advise you on your application process and eligibility. Your caseworker will then complete and submit your forms to the Home Office on your behalf.
Request the Application Package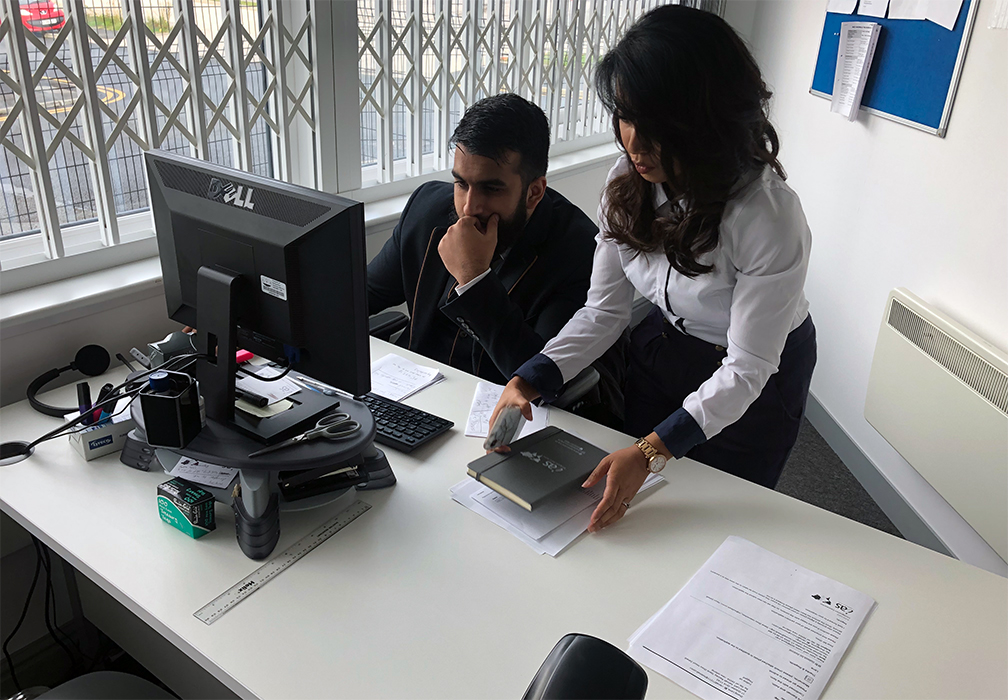 The Fast Track Package
Our Fast-Track Application Package is a premium service for those who need to submit their application in time with their deadlines. Your case will become a top priority for our lawyers and you will benefit from our highest-quality services.
Request the Fast Track Package
The Appeal Package
By choosing our Appeal Package, you can rely on our lawyers' legal knowledge and experience to ensure you have the highest chance of a successful appeal. We will also fully represent you in any hearings/tribunals.
Request the Appeal Package
Related pages for your continued reading.
There is a minimum mandatory wage that you should receive when you are employed in the Tech Visa programme. This wage should be the equivalent of 2.5 times the IAS (Index of Social Support). As of 2023, this amount is 480.43 euros. Therefore, the minimum mandatory wage would be 480.43 x 2.5, which is 1,201.07 per month.
You cannot start a business using the tech visa programme; however, if you start a business in Portugal through the start-up visa and then apply to the tech visa programme, you can ensure that your new business has the best possible pool of talent in your employees.
So, while you cannot start a business on this visa, it could be integral to your hiring the best employees.