Portugal Work Visa
Are you contemplating a career adventure in the vibrant landscapes of Portugal? Delve into the intricate pathways, requirements, and possibilities of the Portugal Work Visa.
Embark on your European dream today. Contact our expert visa consultants at +44 (0)333 305 9375 or message us online, for tailored guidance every step of the way.
Do I Need a Visa to Work in Portugal?
Yes, individuals who are not citizens of Portugal or other EU/EEA countries need a visa to work in Portugal. This requirement ensures that non-residents comply with Portuguese labour laws and regulations.
A Portugal Work Visa is the legal authorisation for non-Portuguese citizens to work in the country. The type of visa required varies depending on the nature and duration of the work, such as short-term employment, long-term careers, business investment, or academic research.
Portugal's visa structure facilitates international talent and investment while ensuring compliance with national and international regulations.
Specific Visa Requirements or Qualifications for Working in Portugal
Type of Work: The type of visa required depends on the nature of the work, such as temporary or permanent employment, self-employment, research, or investment.
Valid Job Offer: Applicants usually need to have a valid job offer from a Portuguese employer. The employer must also obtain a work permit on behalf of the applicant.
Qualifications and Skills: The applicant must possess the necessary qualifications and skills for the job. For highly skilled professions, qualifications must be recognised in Portugal.
Criminal Record: Applicants must be free from criminal convictions relevant to the work they intend to do.
Health Insurance: Comprehensive health insurance may be required, depending on the type of visa.
Financial Means: Evidence of sufficient financial means to support oneself in Portugal.
Compliance with Immigration Laws: Previous compliance with Portuguese and Schengen Area immigration laws may be assessed.
"I'm very happy with the standard of training received on the OISC Level 1 course, i passed my exam. Thank you!"
"My application was approved and a huge weight has been lifted from our shoulders this year "
"We used this service for the spouse visa extension application to assure that all the information was valid and correct."
Who Needs a Portuguese Work Visa or Permit?
Overview
A Portuguese work visa or permit is essential for those who plan to work in Portugal and do not fall into certain exempt categories. Here's a breakdown of the individuals who are required to obtain one, specific examples, and notable exceptions:
Individuals Required to Obtain a Work Visa or Permit
Non-EU/EEA Citizens: Individuals from outside the European Union (EU), European Economic Area (EEA), and Switzerland need to apply for a work visa in order to work in Portugal.
Short-Term Workers: Even for short-term work, such as seasonal employment or specific projects, a proper work visa is required.
Self-Employed Non-EU/EEA Individuals: Entrepreneurs or freelancers from outside the EU/EEA must apply for a specific visa tailored for self-employed work.
Researchers and Academics: Non-EU/EEA researchers and academics involved in scientific projects may require a specific visa for research activities.
Examples of Situations Where a Work Visa or Permit is Necessary
Corporate Transfers: Employees transferred from a non-EU/EEA branch to a Portuguese office.
Seasonal Employment: People seeking temporary employment for work purposes within the agriculture, tourism, or seasonal industries.
Investment Activities: Non-EU/EEA business investors are involved in significant investment projects within Portugal.
Exceptions or Exemptions to the Work Visa Requirement
EU/EEA and Swiss Citizens: These individuals do not need a work visa but must register their residence if staying longer than three months.
Family Members of EU/EEA Citizens: In some cases, family members of EU/EEA citizens may also be exempted from the work visa requirement.
Diplomatic Personnel: Diplomats and certain international organisation employees may be exempt.
Types Of Portugal Work Visas/Permits
Portugal offers a variety of work visas and permits to cater to different professional needs and circumstances.
Here's an extensive list of the types available:
Temporary Work Visa: For short-term employment
Permanent Work Visa: For long-term employment
Entrepreneur Visa: For business owners
Golden Visa: For investors
EU Blue Card: For highly skilled non-EU citizens
Researcher's Visa: For scientific research activities
Self-Employment Visa: For freelancers and self-employed individuals
Highly Skilled Professional Visa (Tech Visa): For professionals with specific technical skills in demand in Portugal
Family Reunification Visa: For family members of individuals who have a work visa in Portugal
The availability and specific requirements of these visas and permits can depend on various factors, including the applicant's nationality, qualifications, nature of work, and other individual circumstances.
Why not let Total Law guide you? Our team of experts will ensure you understand the most suitable options for your situation based on the latest guidelines from the Portuguese Immigration and Borders Service (SEF) and other legal considerations.
Call us at +44 (0)333 305 9375 for personalised assistance with your Portugal work authorisation process.
Required Documents for a Portugal Work Permit
Applying for a work permit in Portugal requires a collection of documents to verify the applicant's identity, qualifications, employment, and other essential aspects.
Here's a comprehensive list, along with some unique requirements and potential challenges:
General Required Documents
Passport: At least two blank pages must be in your passport and valid for at least six months beyond your intended stay.
Visa Application Form: Completed and signed work visa application form.
Passport-Sized Photos: Recent, colour, and in compliance with Portuguese specifications.
Proof of Legal Entry and Residence: If applying from within Portugal.
Criminal Record Certificate: From your country of residence and from other countries you have lived in in the past five years.
Medical Certificate: Proof of good health, sometimes requiring specific vaccinations or tests.
Proof of Health Insurance: Comprehensive health coverage for the duration of the stay.
Proof of Accommodation: Document showing where the applicant will live in Portugal.
Proof of Financial Means: Bank statements or other documents proving sufficient funds.
Unique Documents (may vary by visa type)
Business Plan: Required for Entrepreneur or Startup Visas.
Research Proposal: Required for Researcher's Visas.
Investment Documents: Proof of investment for Golden Visas.
Employment-Specific Documents
Job Offer or Employment Contract: Must be issued by the Portuguese employer and include specific details such as salary, duration, and job description.
Professional Qualifications: Degrees, certificates, or other evidence of professional qualifications.
Employer's Work Permit Request: Approval from the Portuguese Labor Authorities, if applicable.
Company Documents: Information about the employing company, such as registration and financial standing.
Potential Challenges
Translation and Legalisation: Many documents may need to be translated into Portuguese and legalised for use in Portugal, which can be time-consuming and costly.
Timeliness: Gathering documents from various authorities may take time, potentially delaying the application.
Specific Requirements: Different visa types may have unique and specific travel document requirements that must be precisely adhered to.
Applicants should consult the specific guidelines for the type of work permit they are seeking and may benefit from professional legal guidance.
During the Portugal work permit application process, errors or omissions in documentation can result in delays or denials, so attention to detail and compliance with the latest regulations is essential.
Applying for Your Portugal Work Permit
Applying for a work permit in Portugal can be a complex process that requires attention to detail, adherence to specific requirements, and timely coordination with various authorities.
Below is a step-by-step guide to the initial application process, including the required documents, qualifications, and potential challenges:
Step 1: Determine the Type of Work Permit
Identify the appropriate category based on the employment situation, nationality, etc. Each category may have specific requirements, so refer to the official guidelines provided by the Portuguese Immigration and Borders Service (SEF) or the nearest Portuguese Embassy or Consulate.
Step 2: Gather Required Documents
Refer to the comprehensive list provided in the previous section, and ensure all documents are up-to-date, translated (if necessary), and meet the specifications for the chosen visa category. Coordinate with your Portuguese employer if applicable.
Step 3: Submit the Work Permit Application
You can apply through the relevant channels and pay the application fee. Book an appointment for a visa interview or biometric data collection if required.
Step 4: Monitor Your Application
Utilise tracking services and be prepared to respond to inquiries.
Potential Challenges and Considerations
Processing Time: Depending on the visa category and individual circumstances, processing times may vary. Plan accordingly to avoid delays in your employment commencement.
Legal Requirements: Missteps in legal compliance, incomplete documents, or incorrect visa category selection can lead to denial or delays. Consider consulting an immigration lawyer or specialist if unsure.
Language Barriers: Some application materials may only be available in Portuguese, so consider seeking professional translation assistance if needed.
What Is the Portugal Work Permit Processing Time?
A Portugal work permit's processing time can vary significantly based on the type of visa or permit, the applicant's nationality, the time of year, and other factors. Here's an overview of the typical processing time and considerations that may affect it:
Typical Processing Time
Temporary Work Visa (Short Stay Visa): Usually processed within 7 to 15 days.
Long-Term Work Visa (Residence Visa for Employment Purposes): Generally takes 1 to 3 months.
Specialised Visas (e.g., Tech Visa, Golden Visa, Researcher's Visa): Processing time can range from 1 to 4 months, depending on the complexity and specific requirements.
Factors That May Affect Processing Time
Completeness and Accuracy of Application: Incomplete or incorrect applications may result in delays or denial.
Volume of Applications: During peak seasons or due to increased overall applications, processing times may be longer.
Consular Services: The efficiency of the specific Portuguese Embassy or Consulate handling the application can influence processing time.
Nationality and Bilateral Agreements: Applicants from certain countries may experience quicker or slower processing due to agreements or specific regulations between Portugal and the applicant's home country.
Additional Checks and Inquiries: If further background checks, verifications, or additional information are required, this can add to the processing time.
Potential Delays and Challenges
Legalisation and Translation of Documents: This process can add significant time if documents require official translation or legalisation.
Unforeseen Circumstances: Political, economic, or public health situations may lead to unexpected delays.
Biometric Appointments: Scheduling and attending appointments for biometric data can add to the timeline.
Response Time from Employers or Other Authorities: Delays in receiving necessary documents from third parties, such as employers or educational institutions, can also slow down the process.
NOTE: Applicants are strongly encouraged to apply well in advance of their intended start date and to be aware of potential delays or challenges that may affect the processing period.
Applying for Your Portugal Work Visa
After obtaining a work permit (when required), the next step in the process is applying for the actual work visa that allows entry and legal employment in Portugal.
Here's a detailed guide to this crucial second step, along with the required documents, qualifications, and potential challenges:
Step 1: Review Visa Type and Requirements
Ensure alignment with employment and work permit type. (e.g., Temporary Work Visa, Long-Term Work Visa, etc.). Refer to the guidelines for your specific visa category on the Portuguese Embassy or Consulate website or the Portuguese Immigration and Borders Service (SEF) website.
Step 2: Prepare the Required Documents
Include a valid passport, employment-related documents, a copy of the work permit, etc.
Step 3: Complete the Application Form
Access and fill out the form on the website of the Portuguese Embassy or Consulate in your country. Ensure all information aligns with your documents and is free from errors.
Step 4: Submit the Work Visa Application
Visit the nearest Portuguese consulate or embassy to schedule an appointment and possible interview and pay the visa fee.
Step 5: Await the Decision
Track your application. Once approved, you may need to visit the embassy or consulate to collect the visa.
Potential Challenges and Considerations
Processing Time Variances: Be prepared for varying processing times, especially during peak seasons.
Document Consistency: Ensure all documents are consistent and properly translated, and legalised if required.
Potential Interview: Be prepared for a potential interview and ensure you can answer questions related to your employment and stay in Portugal.
Changes in Regulations: Stay updated on potential changes in regulations that may affect your application.
Obtaining a work visa for Portugal comes with various fees, which are essential to consider in your budgeting and planning. Below, you will find details on the associated fees, how to pay them, and potential additional costs you may encounter.
Standard Work Visa Fees
Short-Stay Work Visa: Typically around €75 to €90.
Long-Term Work Visa (Residence Visa for Employment Purposes): Usually ranges from €99 to €120.
Specialised Visas (Tech Visa, Golden Visa, Researcher's Visa, etc.): The fees can vary widely based on the category and complexity, ranging from €100 to €500 or more.
Payment Instructions
Payment Method: Fees are often payable by bank transfer, credit or debit card, or cash at the consulate or embassy. Check the specific instructions provided by the embassy or consulate where you apply.
Receipt: Ensure to retain the receipt of the payment as it may be required during the application submission.
Additional Costs and Fees
Legalisation and Translation of Documents: Depending on your nationality and the type of documents, you may need to pay for official translations and legalisations, ranging from €20 to €60 per document.
Biometric Data Collection: Some applicants may be required to pay additional fees for biometric data collection.
Courier Fees: If you choose to have documents mailed, expect courier fees, typically around €20 to €40.
Additional Services: Some consulates or embassies may offer optional expedited processing or other services at an additional cost.
Renewal Fees: If you need to extend or renew your visa, there will be additional fees similar to the initial application fees.
Potential Challenges and Considerations
Fluctuating Exchange Rates: If paying in a different currency, exchange rates may affect the actual amount paid.
Additional Fees for Dependents: If you are applying with family members or dependents, there may be separate fees for each individual.
Refunds: Fees are generally non-refundable, even if the visa application is denied.
Unexpected Delays: Delays in payment processing may affect your application timeline.
The Duration of The Portugal Work Visa
The duration or validity period of a Portugal work visa varies depending on the type and purpose of the visa. Understanding the duration of the visa, specific conditions, and potential challenges is essential for a successful stay in Portugal. Here's an overview:
Short-Stay Work Visa
Validity: Up to 90 days.
Conditions: May be used for temporary work assignments, conferences, training, etc.
Extension: Generally, not extendable except in specific circumstances.
Long-Term Work Visa (Residence Visa for Employment Purposes)
Validity: Initially valid for four months, during which the holder must enter Portugal and apply for a residence permit.
Residence Permit: Applicants in Portugal must apply for a one-year residence permit that will be renewable for successive two-year periods.
Conditions: Continuous employment, meeting legal requirements, and criminal record clearance.
Permanent Residence: After five years of legal residency, one can apply for permanent residence.
Specialised Visas (Tech Visa, Golden Visa, Researcher's Visa, etc.)
Validity: Varies based on the category, typically aligned with the duration of the contract or purpose.
Conditions: Compliance with specific program requirements and regulations.
Specific Requirements and Conditions
Maintaining Employment Status: For most work visas, maintaining employment status is vital, and changes can affect the visa's validity.
Renewal Applications: Timely submission of renewal applications is crucial to avoid lapses in legality.
Compliance with Portuguese Laws: Any legal infractions may lead to the revocation of the visa.
Potential Challenges and Issues
Visa Expiration: Overstaying the visa can lead to penalties and affect future visa applications.
Changes in Employment: Changing employers or losing a job can complicate the visa status.
Renewal Processing Times: Delays in processing renewals can lead to uncertainty, so early application is advised.
Meeting Continuous Residence Requirements: Some visas require continuous residence in Portugal, and prolonged absences may affect the visa status.
Does a Work Visa Lead to Permanent Residency or Citizenship in Portugal?
A work visa in Portugal offers potential pathways to both permanent residency and citizenship, although both routes come with specific conditions and challenges.
Permanent Residency Through a Work Visa
Legal Residence Requirement: Five continuous years of legal residence on a temporary work-related residence permit.
Other Requirements: Stable income, accommodation, clean criminal record, and possibly basic proficiency in Portuguese (A2 level).
Challenges: Continuous residence without breaks, gathering and translating documents, staying abreast of changing laws.
Citizenship Through a Work Visa
Legal Residence Requirement: Six years of legal residence, including one year of permanent residency.
Other Requirements: Proficiency in Portuguese at the B1 level, clean criminal record, understanding of Portuguese culture and society.
Challenges: Navigating dual citizenship regulations if applicable, handling the potentially lengthy process, and understanding legal complexity.
While a work visa in Portugal can indeed be a starting point for both permanent resident visa and citizenship, the requirements and challenges for each differ. Permanent residency typically requires a shorter duration of residence and may have fewer requirements, while citizenship requires additional steps, including a higher level of language proficiency and possibly a civic knowledge test.
Both paths require careful planning and may benefit from professional legal assistance, especially as regulations can change and individual circumstances may vary. Engaging with a legal expert or immigration specialist in Portugal can help ensure that all legal obligations are met and the process runs as smoothly as possible.
Need expert guidance on your Portugal work visa, permanent residency, or citizenship? Contact Total Law at +44 (0)333 305 9375, and let our professionals guide you every step of the way.
Can I Work in Portugal as an International Student?
Yes, international students can work in Portugal, but there are specific requirements, conditions, and potential challenges that they must be aware of.
Here's a detailed overview:
Requirements and Conditions for International Students Working in Portugal:
Work Limitations: International students can typically work up to 20 hours per week during the academic term and full-time during holidays. This ensures that studies remain the primary focus.
Work Permit: Depending on the nationality, a work permit may or may not be required in addition to the student visa. Students from the EU/EEA do not generally require a work permit, but those from other countries might.
Compliance with Study Program: Work must not conflict with the study schedule, and academic performance must remain satisfactory.
Potential Challenges and Limitation:
Job Availability: Finding part-time work that fits around a study schedule might be challenging, especially if language proficiency in Portuguese is limited.
Legal Compliance: Ensuring that all work activities comply with the terms of the student visa and, if applicable, the work permit can be complex.
Tax Considerations: Understanding the tax implications and responsibilities associated with working in Portugal may require careful attention.
Permits for Highly-Skilled Migrants and Researchers
Portugal offers specific permits for highly-skilled migrants and researchers:
EU Blue Card: Aimed at attracting highly-skilled non-EU nationals. Requires a higher education degree and a binding job offer meeting a specific salary threshold.
Scientific and Academic Research Visa: For those engaged in research and teaching activities at higher education institutions.
Potential benefits include favourable immigration terms, access to the EU labour market, family reunification, and a pathway to permanent residency.
The EU Blue Card
The EU Blue Card is a residence and work permit designed for highly-skilled non-EU nationals who wish to live and work within the European Union. It aims to attract talented professionals and promote the EU as a desirable destination for skilled work.
Qualifications and Requirements in Portugal
Professional Qualifications: Must have a higher education degree or at least five years of relevant professional experience.
Job Offer: A binding job offer or contract for highly qualified employment in Portugal for at least one year.
Salary Threshold: Salaries must be at least 1.5 times the industry average.
Health Insurance: Valid health insurance is required.
Benefits
Mobility within the EU: After 18 months, the holder can move to another EU country and apply for a Blue Card from there.
Family Reunification: Immediate family members can join the Blue Card holder.
Path to Permanent Residency: The EU Blue Card offers a path towards long-term residency and Portugal citizenship under certain conditions.
Considerations
Processing Time: Application processing time can vary and may be subject to delays.
Recognition of Qualifications: Depending on the field, foreign qualifications must be recognised in Portugal.
Golden Visa Program for Business Investors
Portugal's Golden Visa program is a residency-by-investment scheme that allows non-EU/EEA citizens to obtain temporary residency in Portugal, which can lead to permanent residency and citizenship.
Qualifications and Requirements
Investment Options: Different investment options include real estate purchase, capital transfer, or job creation.
Legal Requirements: Compliance with Portuguese law, including tax obligations.
Benefits
Residency Rights: The right to live, work, and study in Portugal.
Travel within Schengen Area: Travel freely within the Schengen Zone.
Family Benefits: Immediate family members can be included.
Considerations
Investment Risk: You must carefully consider the risks associated with the investment.
Ongoing Compliance: Continued compliance with the program's requirements is necessary.
Self-Employed Workers in Portugal
For those looking to operate as self-employed in Portugal, there are specific provisions in place.
Requirements and Considerations
Registration: Must register as a self-employed worker with Portuguese tax authorities.
Business Activity: Compliance with regulations relevant to the business activity.
Social Security Contributions: Regular social security payments are mandatory.
Benefits
Flexibility: The ability to work on personal terms and conditions.
Tax Benefits: Possible tax advantages depending on the nature of the business.
Challenges
Income Stability: Income may fluctuate, unlike regular employment.
Complex Regulations: Navigating through regulations may require professional guidance.
How Can Total Law Help?
Applying for work authorisation in Portugal can be a complex process with numerous legal requirements, documents, and potential challenges. Navigating this process on your own can be overwhelming, but Total Law is here to simplify it for you.
Total Law's Expertise
Guidance on Visa Categories: We help you choose the right visa and work permit categories based on your unique situation.
Document Preparation: Our team ensures all documents are up-to-date, translated, and meet specific requirements.
Legal Compliance: Avoid missteps in legal compliance and minimise the risk of denial or delays with our experienced legal team.
Monitoring & Support: From submission to collection, Total Law provides continuous support to keep your application on track.
Whether you're facing legal complexities or language barriers or just need someone to guide you through the process, Total Law is equipped to make your journey to working in Portugal smooth and successful.
Contact Total Law Today at +44 (0)333 305 9375 or message us online, and start your Portugal work authorisation process with confidence!
Advice Package
Comprehensive immigration advice tailored to your circumstances and goals.
Application Package
Designed to make your visa application as smooth and stress-free as possible.

Fast Track Package
Premium application service that ensures your visa application is submitted to meet your deadline.
Appeal Package
Ensure you have the greatest chance of a successful appeal. We will represent you in any case.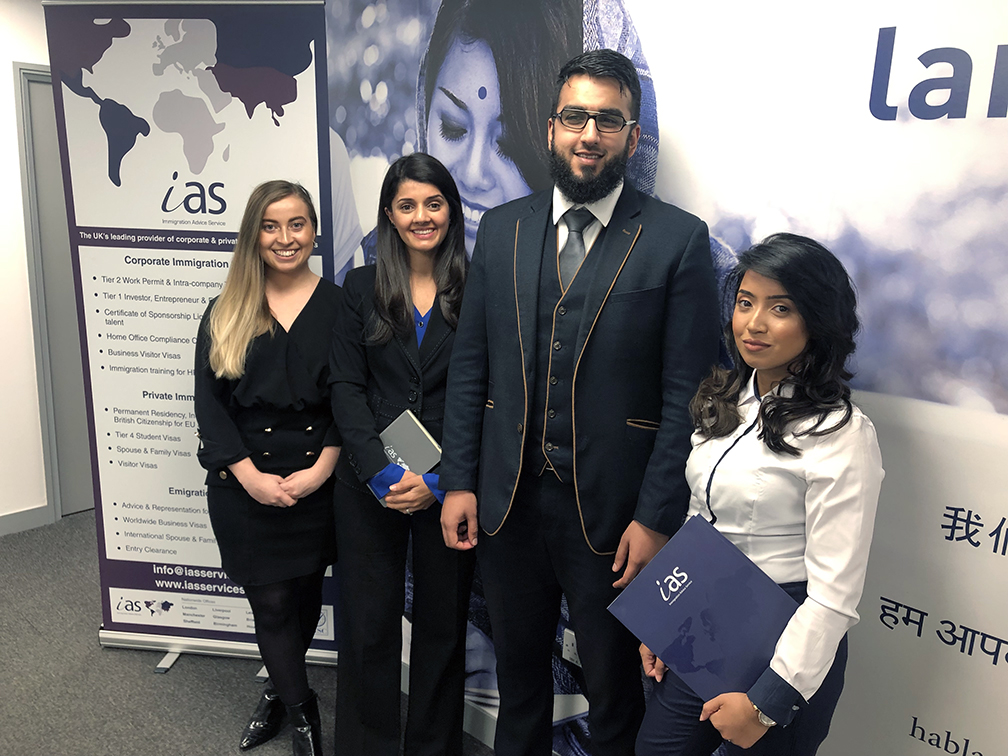 The Advice Package
During this untimed Advice Session with our professional immigration lawyers in London, you will receive our comprehensive advice, completely tailored to your needs and your situation.
Request the Advice Package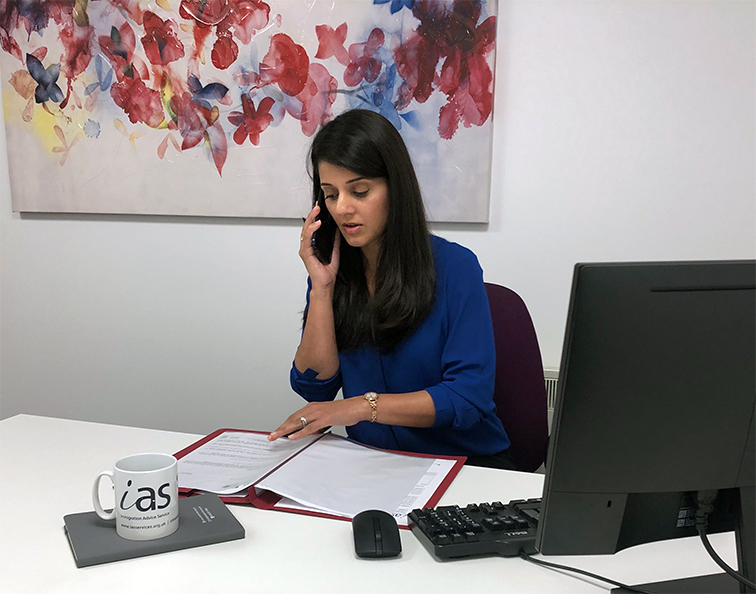 The Application Package
With our Application Package, your dedicated immigration lawyer will advise you on your application process and eligibility. Your caseworker will then complete and submit your forms to the Home Office on your behalf.
Request the Application Package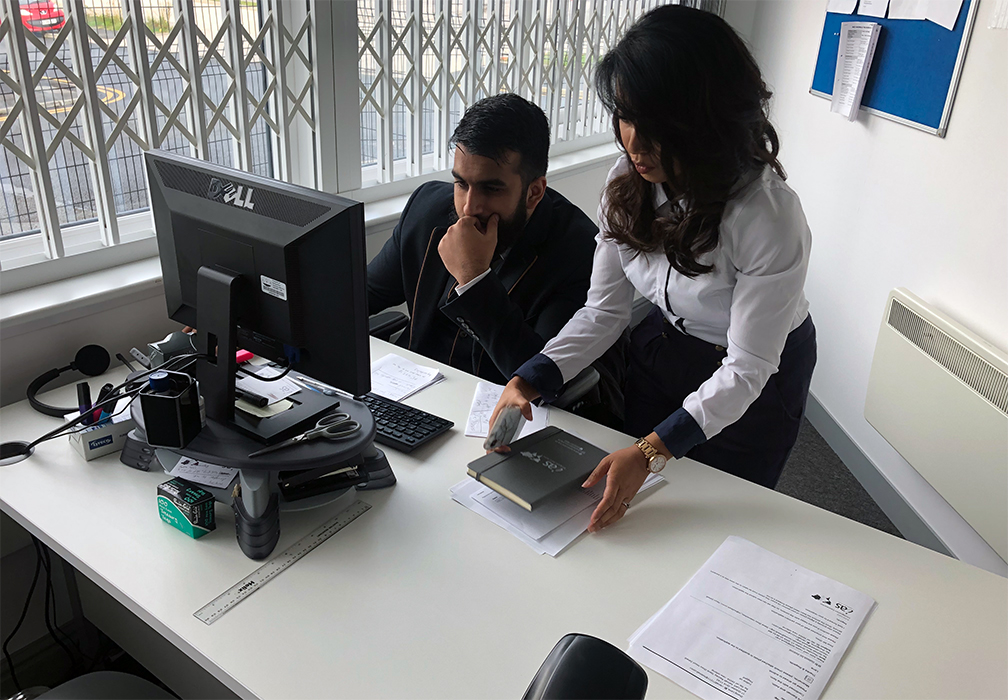 The Fast Track Package
Our Fast-Track Application Package is a premium service for those who need to submit their application in time with their deadlines. Your case will become a top priority for our lawyers and you will benefit from our highest-quality services.
Request the Fast Track Package
The Appeal Package
By choosing our Appeal Package, you can rely on our lawyers' legal knowledge and experience to ensure you have the highest chance of a successful appeal. We will also fully represent you in any hearings/tribunals.
Request the Appeal Package
Related pages for your continued reading.
Frequently Asked Questions
Most work visas require a job offer from a Portuguese employer. Certain visas or residency permits may not require this, but those are exceptions.
You can find job opportunities through online job portals, recruitment agencies, or networking with professionals in your field.
Yes, most work visas allow you to apply for family reunification, permitting your immediate family members to join you.
Work visa holders have the right to work, live, and access social services in Portugal, among other benefits.
While not generally required, knowledge of Portuguese can be beneficial in some professions or industries.
Yes, under specific visa categories such as the Self-Employment Visa.
Age restrictions may apply to specific visa types, such as youth mobility programs, but generally, there are no strict age limits for work visas.