Portugal Study Visa
Those who get accepted into Portuguese higher educational institutions will need to apply for Portuguese student visas. This is an incredible experience, but the process of getting a visa can be quite difficult. For help in getting started with your application for a Portuguese student visa, do not hesitate to contact one of our Total Law legal advisors on +44 (0)333 305 9375.
Can I Study In Portugal Without A Visa?
You cannot study in Portugal without a visa if your course is any longer than three months long. The rules for visas applying to international students in Portugal also depend on the nationality of the student and how long the course is for.
If you live in the UK, you are classified as a non-EU citizen. This means that if you are studying a course that is longer than three months you will require a student visa and also a residence permit in order to study in Portugal.
That being said, if your course is shorter than three months then you will only require a student visa if you would typically require a Portugal Schengen Visa.
"I'm very happy with the standard of training received on the OISC Level 1 course, i passed my exam. Thank you!"
"My application was approved and a huge weight has been lifted from our shoulders this year "
"We used this service for the spouse visa extension application to assure that all the information was valid and correct."
Requirements For Portugal Student Visa
Submitting to gain a visa of any type requires certain documentation and requirements to be met. In the case of a student visa for Portugal you will need to submit several documents. These include the following:
A valid passport/ travel document.
Proof that you have paid the tuition fees. If you have a scholarship, documentation is required from the University to confirm this.
Letter of acceptance from the University.
Portugal Student Visa application form. This is typically provided by the Embassy.
2 pictures that are passport sizes which have been taken recently. Note: These must also follow Portugal's picture guidelines.
Financial proof that you have enough financial means to support yourself during your stay. This proof can be shown via a scholarship, bank statements, proof of sponsorship, or proof of any financial aid.
Documented proof that you have valid accommodation in Portugal. This can be shown in the form of a rental contract, a letter of invitation from a family member or friend with whom you could be living, or a contract of accommodation from your University if you will be living in dorms.
Proof of Schengen state travel health insurance. Once you have arrived in Portugal, you will also be required to get adequate health insurance from a private company as well.
Certification showing your criminal record.
Step By Step How To Apply For A Portugal Student Visa
In order to apply for a Portuguese student visa, you will need to contact the Portuguese Embassy in your country of residence. At this point, you will need to already have a Letter of Acceptance from your University in Portugal.
Check through this step-by-step process for going through the application process.
Overview
The first step in working towards getting a student visa is to gain a Letter of Acceptance from your University.
Once you have your Letter of Acceptance, find out the location at which to submit your application. You can find out where to submit your application at the website of the Portuguese Ministry of Foreign Affairs.
The next step you will take will be to organise an interview/ appointment with the local Embassy.
After organizing an interview/appointment with the local Portuguese Embassy, you will need to complete your Portugal Student Visa application.
With a completed Portugal Student Visa application, you also need to collect all the documentation you need to apply. (Refer to the list above for reference on what documents you will need to provide).
There is a fee for a Portuguese Student visa, this is the time when the fee needs to be paid. The Embassy should inform you of what payment method will be required for this; bank transfer, online payment, cash, and so on, are all potential methods of payment.
When you have your appointment, you will need to submit all of the required documents that you have collected above. If the Portugal Embassy is in another country, you may be allowed to mail your documents instead, however, this should be checked first.
Be sure to wait for your visa to be processed after this.
After a processing time, if accepted you will receive your visa. Upon receiving your visa you can travel to Portugal.
Once you have arrived in Portugal, you must schedule an appointment with SED (The Portuguese Immigration and Borders Service) to gain a residence permit. Having a residence permit will allow you to live in Portugal for the length of your studies. Be aware that a residence permit may need to be renewed after a year if your studies are in excess of a year.
It is important that you follow the guidelines to apply and pre-organize any fees and documentation in advance, as not following the guidelines or having documents ready could result in application rejection or delay.
How Much Does A Portugal Student Visa Cost?
There are several costs associated with a student visa in Portugal. When you have applied for a Student visa there is a fee for the visa itself at the Embassy, but there is also a fee for the residence permit at SEF for the application, as well as to receive the permit.
The fees for these are as follows:
€90: Embassy fee.
€83: In order to submit the application for a residence permit at SEF.
€72: To be able to receive a residence permit from SEF.
(Be aware that these fees are approximate, and they are subject to change from country to country. It is wise to ensure you have at least €300 in advance to cover all fees prior to applying).
What Documents Do You Need To Prepare In Advance?
Travel ID/ a valid passport.
A valid visa (if it is required).
Two recent/current passport photographs in accordance with Portuguese requirements.
Proof of financial sustainability/resources.
Valid academic documentation (These need to be HRD & apostle from concerned authorities).
Proof you have accommodation arranged.
Proof that you have enrolled in the University/place of study.
Criminal record certification.
Medical/travel insurance.
Evidence that you have paid tuition fees where required.
What Is The Processing Time For A Portugal Study Visa
Student visas for Portugal vary in their processing times. It can take any amount of time from several weeks to 3 months for a student visa to be processed. The amount of time does depend on the country in which you are applying, the specific Embassy, and if your application is in order.
Since the application processing times can vary to such a degree, it is important that you make a start with your application process as soon as you get your letter of acceptance from your University. Begin by putting all your documents in order, as having all your documents prepared can aid in reducing the processing time, and will help in getting the process done as promptly as possible.
Ensure you apply as soon as possible, as any delays in the process could cause the process to take longer, and your entry into the country for your studies could subsequently end up being delayed. It is important to be patient during the process, as the process of reviewing applications can take some time.
Validity Of The Student Visa
There are three specific types of student visas offered by Portugal. These visas are separated into categories of short-stay, temporary and long-stay. Each of these different stay types of Portugal student visas has different validities and conditions.
Short-Stay Portuguese Student Visa
Short-stay Portuguese student visas are visas that are suitable for any course that has a duration shorter than 3 months. Examples of such courses would include short language courses or work-training courses.
Yet, this visa is only required for those who are not residents of an EU-EFTA nation.
Requirements/Costs
The short-stay Portuguese student visa will require you to have already been accepted onto a short-study course in Portugal. It is possible that, depending on the program and specific location of study, there may be additional requirements.
Children under 6 years of age can get a short-stay student visa for free.
Nationals from Russia, Armenia, and Azerbaijan can apply for €35.
Children ages 6 to 12 years of age can get a short-stay student visa for €40.
Children over 12 years of age, and adults can get a short-stay student visa for €80.
There are also some groups which can apply for free. These include:
Family members of EU/EFTA citizens.
Diplomats.
Scientific researchers.
Pupils/students with a teacher during a school trip.
Representative of non-profit organizations/companies who are participating in sports, culture events, or conferences that are also organized by non-profit organizations.
Length Of Short-Stay Student Visa
These visas are valid for 90 days or 90 days within 180 days. This visa is not applicable for extension unless there are any exceptional circumstances.
Temporary Stay Student Visa
Temporary stay visas are permitted for study programs, student exchange programs, and vocational training, as well as student volunteering and internship which may last any period from 3 months to 12 months.
Requirements/ Costs
Temporary student visas require proof of acceptance to a training or studying program, or into a volunteer position, internship or exchange.
There is a fee of €75 for the entry visa as well as a €90 fee for a temporary residence permit.
Length of Temporary Visa
Temporary visas are generally issued for a single year, and they are not applicable for renewal.
Long-Stay Portugal Student Visas
Long-stay student visas are Portuguese residence visas, which are valid for a period of over a year. When used for studying and education, there are five types of visas that cover different areas. They are as follows:
Higher education.
researchers.
Secondary school students.
Trainees.
Student volunteers.
Requirements/ Costs
You will need to have already secured a placement in an educational institution or university in Portugal to be accepted for one of these visas.
A fee of €90 is required for an entry visa, as well as €108 for a long-term residence permit. There may be additional fees.
Length Of Long-Stay Student Visa
The visa or permit will generally be valid for the length of your course. This can be for as long as five years. At first, the visa will be valid for a year, however, it is extendable should you continue with your course. A majority of long-stay visas are renewable, the only condition is that you would be required to still meet the criteria for Portuguese immigration upon renewal.
Am I Allowed To Bring My Family With Me?
Applicants who are in the country via student visas are allowed to bring dependent family members with them. However, this means that dependent family members must live with you, and you must therefore also be able to prove that you have the financial means to provide for yourself and them.
There are certain family members who will qualify for family visas in these circumstances. These family members include the following:
Spouses/domestic partners.
Adult unmarried children who are dependent on you due to disability or illness.
Minor children (under 18), including adopted children.
Any family members who are going to be living with you will need to apply alongside you. Family members will also need to travel to Portugal with you. That being said, they may also apply for family reunification as well, prior to you settling into the country.
What Are The Rules For Staying After I Have Completed My Studies In Portugal?
While you can stay in the country after your studies have finished, this is only allowed if you have secured a job offer. In the event that this happens, both your employer and yourself will need to meet the requirements for a Portugal work visa. This would then require you to switch from a student visa/ residence permit to a working residence permit.
Should you find a job in Portugal, it is important that you make your application to switch to a work visa prior to the student visa expiring. SEF will not accept applications if it is submitted within 30 days before the student visa expires. So, you will need to apply for a work visa before this time.
However, if the visa does terminate, you can still apply for a work visa, yet you will need to do this from your country of origin.
Can A Student Visa Lead To Permanent Residency In Portugal?
Any time during which you have lived in Portugal as a student is not counted towards time towards applying for a permanent residency. In order to become a permanent resident of Portugal, it is necessary to get a job offer as a highly-skilled worker. If this is the case, then you would also need to switch your visa to a temporary residence permit for work, otherwise known as a work visa.
Work visas are also only valid for one year, however, they are renewable for up to five years. Only after five years of working on a temporary residence permit can you then apply for a permanent residency in Portugal.
Is Working Allowed On A Portugal Student Visa?
It is possible for those who are on a student visa in Portugal to work. Those who hold a residence permit for studying in Portugal are allowed to work up to 20 hours per week during each semester and can work full-time during holidays and semester breaks.
However, if you are on a short course (up to 3 months) and you are only in possession of a Schengen visa then working is not allowed.
Those who are from the EU, or EEA, or are on a Swiss visa can work in the country with no restrictions.
How Can Total Law Help?
Getting started with the process of applying for a student visa can be tricky, especially for young persons who are new to studying abroad and the paperwork/documentation that must be considered in order to do so.
Ensuring you have the right documentation is also important, as the process should go smoothly and ensure that you get your visa on time for your course to start. This is why it is good to get some legal help as you start the process. Our advisors at Total Law can help you to get started on your journey to studying in Portugal.
For assistance in your student visa application, give us a call at +44 (0)333 305 9375 and we will help you to get started.
Advice Package
Comprehensive immigration advice tailored to your circumstances and goals.
Application Package
Designed to make your visa application as smooth and stress-free as possible.

Fast Track Package
Premium application service that ensures your visa application is submitted to meet your deadline.
Appeal Package
Ensure you have the greatest chance of a successful appeal. We will represent you in any case.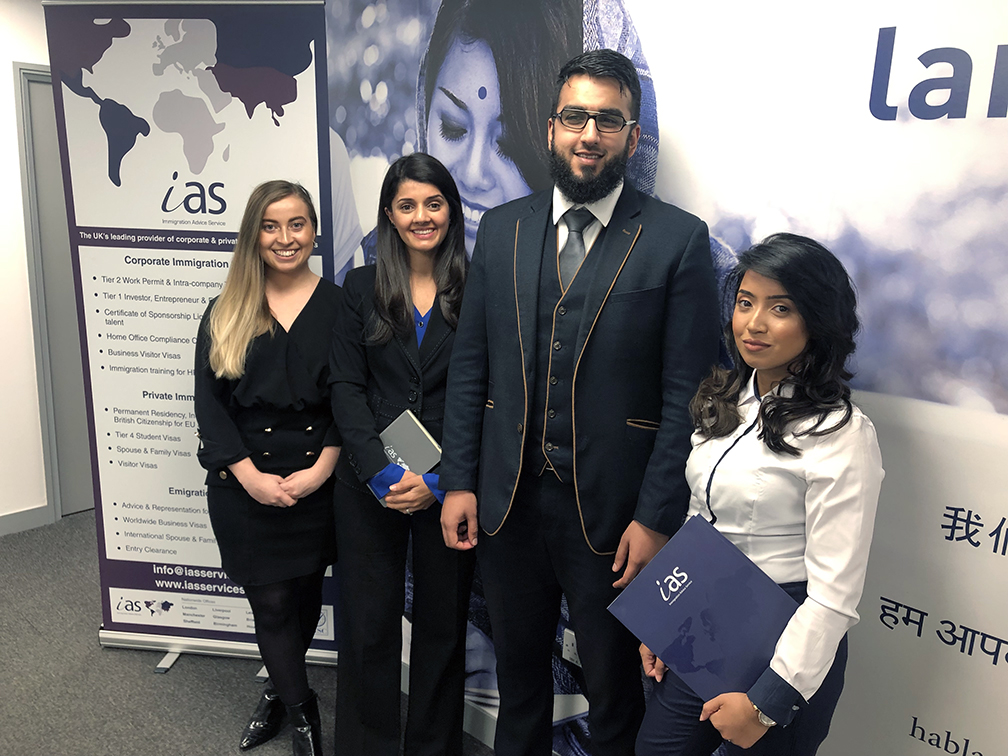 The Advice Package
During this untimed Advice Session with our professional immigration lawyers in London, you will receive our comprehensive advice, completely tailored to your needs and your situation.
Request the Advice Package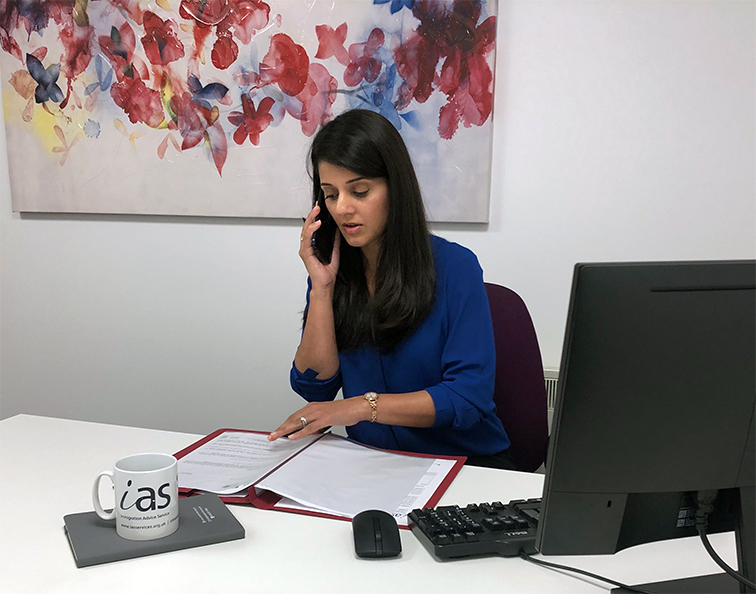 The Application Package
With our Application Package, your dedicated immigration lawyer will advise you on your application process and eligibility. Your caseworker will then complete and submit your forms to the Home Office on your behalf.
Request the Application Package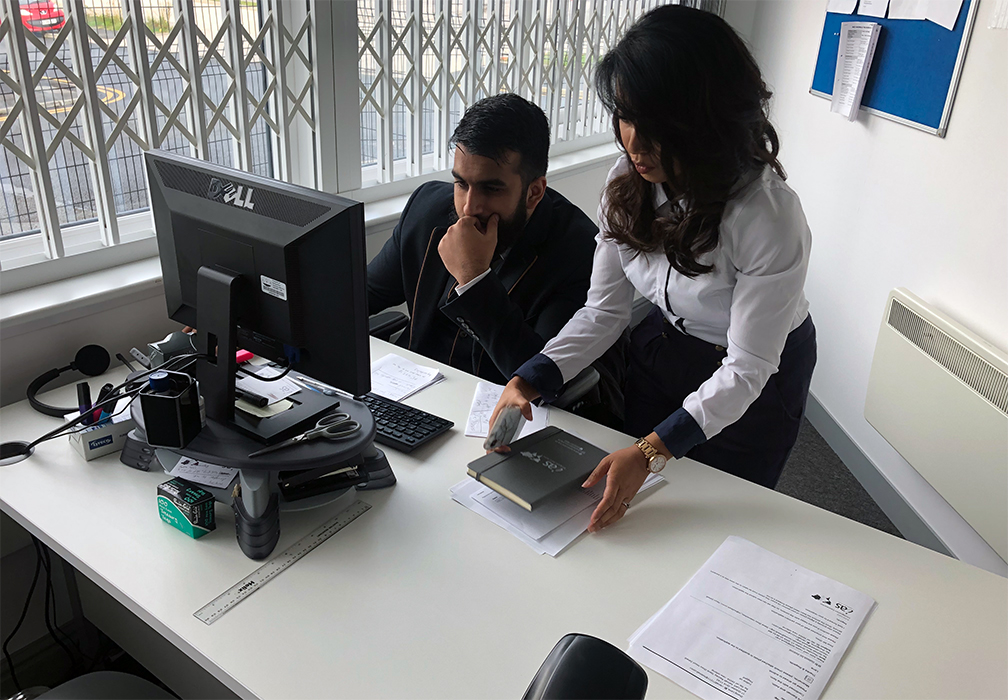 The Fast Track Package
Our Fast-Track Application Package is a premium service for those who need to submit their application in time with their deadlines. Your case will become a top priority for our lawyers and you will benefit from our highest-quality services.
Request the Fast Track Package
The Appeal Package
By choosing our Appeal Package, you can rely on our lawyers' legal knowledge and experience to ensure you have the highest chance of a successful appeal. We will also fully represent you in any hearings/tribunals.
Request the Appeal Package
Related pages for your continued reading.
FAQS
The earnings of an international student in Portugal depend on the job. However, for part-time work, the salary is fixed per hour, which is usually no less than €4.38 per hour. The rate of pay also depends on the job, and whether it is a basic-skilled role or a high-skilled role.
The easiest student visa to get in Portugal is the short-stay student visa. However, this visa only lasts up to 3 months, if you wish to study in Portugal for longer than this, you will need to apply for another visa type. Alternatively, the temporary student visa is also fairly simple to acquire. A long-stay student visa is the most complex student visa to acquire, however, it is also the most ideal for those who are partaking in higher education.