D7 visa (passive income visa)
If you want to come to Portugal to retire or live on your own income, you might be eligible for the D7 Visa. Find out more about the requirements and the application process.
Call our immigration lawyers on +44 (0)333 305 9375 for immediate help and assistance with your visa application. We're here to help you in person, via the phone or online.
What is the D7 Visa?
The D7 Visa, also known as the Portuguese Passive Income Visa, is intended for foreign citizens who want to live in Portugal and who have sufficient income to support themselves while residing there. This income can come from various sources such as pensions, renting property, or financial investments. Examples of individuals who can come to Portugal on the D7 Visa include retired citizens, entrepreneurs, or other expats who meet the financial requirements.
Initially, the D7 Visa allows foreign citizens to spend 4 months in Portugal. However, those who hold the D7 Visa can apply for a residence permit in Portugal. A residence permit allows former D7 Visa holders to remain in Portugal for one year, which can be renewed for 2 successive periods of 2 years. After 5 years, it can be changed into a permanent residence permit.
"I'm very happy with the standard of training received on the OISC Level 1 course, i passed my exam. Thank you!"
"My application was approved and a huge weight has been lifted from our shoulders this year "
"We used this service for the spouse visa extension application to assure that all the information was valid and correct."
What are the eligibility requirements for the D7 Visa?
Foreign citizens who want to apply for the D7 Visa need to meet the following eligibility requirements:
Be a non-EU national
Have enough money to sustain themselves during their stay in Portugal
Have a clean criminal record
Intend to reside in Portugal for at least 183 consecutive days
Have adequate accommodation in Portugal
Be willing to become a resident for tax purposes in Portugal.
In addition to that, they need to show that they have at least 12 months of savings, which corresponds to the following amounts:
€8.460 for the first adult applicant
€4.230 for second and any other adult coming to Portugal
€2.538 per child coming to Portugal.
As part of the application process, you have to provide documents that prove that you meet both the general eligibility criteria and the minimum income requirements. The exact documents you have to submit might vary depending on your individual circumstances. Nevertheless, documents that all applicants have to include are:
D7 Visa application form
Your valid passport
2 passport size photographs
Proof of finances
Proof of accommodation
Criminal background check
Proof of having private medical insurance
Proof of having valid travel insurance
6 months of bank statements.
If you are not sure what evidence to prepare or how to obtain certain documents, get in touch with our lawyers. They will help you put together a complete portfolio of evidence.
What is the application process for the D7 Visa?
The first step of the application process for the Portuguese D7 Visa is to submit your visa application from your home country. You need to submit all the required documents to the Portuguese Consulate. If your application is approved, the Consulate will issue you the temporary D7 Visa which will allow you to travel to Portugal. They will also arrange an appointment at the Portuguese Immigration and Borders Service (SEF) which you will have to attend to get your biometric data taken. The purpose of the appointment is to get your residence permit approved. Your residence permit in Portugal will be granted for an initial period of one year. After that, you can renew it twice, each time for an additional two years.
Once you are in Portugal, you will need to get your NIF number which is a legal taxation number necessary for any fiscal activities in the country. It is also required when opening a bank account. You can get your NIF number from a Finanças office in Portugal.
What is the cost and waiting time?
One of the advantages of the D7 Visa is its relatively low cost. If you want to apply for it, you will have to pay €90 for your D7 Visa application and €160,00 for your Residence Permit. These fees are subject to change, however, so before you submit your application make sure to check whether there have been any updates. In addition to these fees there might be additional costs you will need to cover, for example, for your travel and health insurance or getting certain documents issued.
As for the waiting time, most applications for the D7 Visa to Portugal are processed within 60 days. When you receive your visa from the Consulate, you will also get an appointment with SEF. After they take your biometric data and verify your documents, it can take around 3 weeks for them to send you your Portuguese residence card.
Keep in mind that the waiting time for the D7 Visa can be longer if you fail to provide some of the required documents or if you make mistakes in your application. This is why it is advisable to consult an immigration lawyer who can review your visa application and make sure it has been completed to the highest standard.
What are the advantages of the D7 Visa?
Holders of the D7 Visa can enjoy many benefits. These include:
Visa-free movement around the Schengen area
Pathway to permanent residency and later Portuguese citizenship
The right to access national healthcare in Portugal
The right to undertake vocational training and work as an independent contractor in Portugal
The right to apply for family reunification
Full protection under Portuguese law
Access to tax benefits.
These advantages make the D7 Visa a great choice for those who want to live in Portugal long-term and one day become Portuguese citizens.
How can our lawyers help?
We are a team of specialist UK immigration lawyers and we are ready to help you with your immigration issues. We offer professional legal advice regarding moving to Portugal on various visas, including the D7 Passive Income Visa.
We can determine whether you meet the requirements to apply for the D7 Visa and, if so, we can guide you through the application process, making it stress-free and straightforward.
If you hire one of our lawyers, they will answer all your questions and clear any doubts you might have. They will also make sure that your application is complete and that your case is as strong as possible.
We are committed to helping foreign citizens relocate to Portugal and, if you use our services, you will have our support every step of the way.
Call us today on +44 (0)333 305 9375 to find out more about how we can help. We are here to help you in person, via the phone, or online.
Advice Package
Comprehensive immigration advice tailored to your circumstances and goals.
Application Package
Designed to make your visa application as smooth and stress-free as possible.

Fast Track Package
Premium application service that ensures your visa application is submitted to meet your deadline.
Appeal Package
Ensure you have the greatest chance of a successful appeal. We will represent you in any case.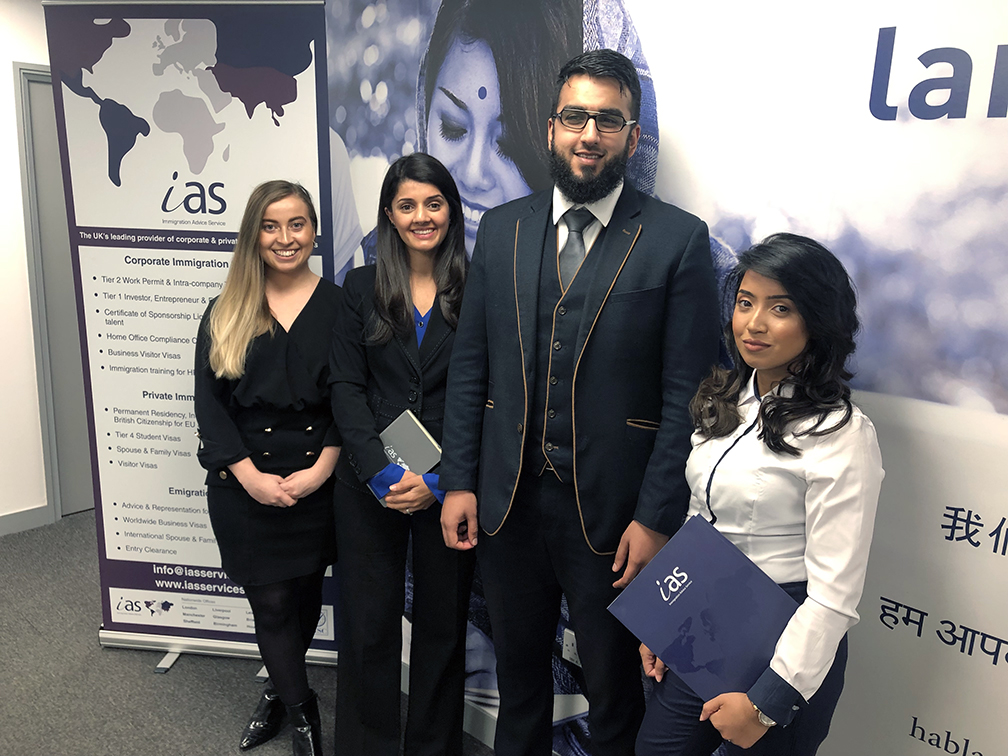 The Advice Package
During this untimed Advice Session with our professional immigration lawyers in London, you will receive our comprehensive advice, completely tailored to your needs and your situation.
Request the Advice Package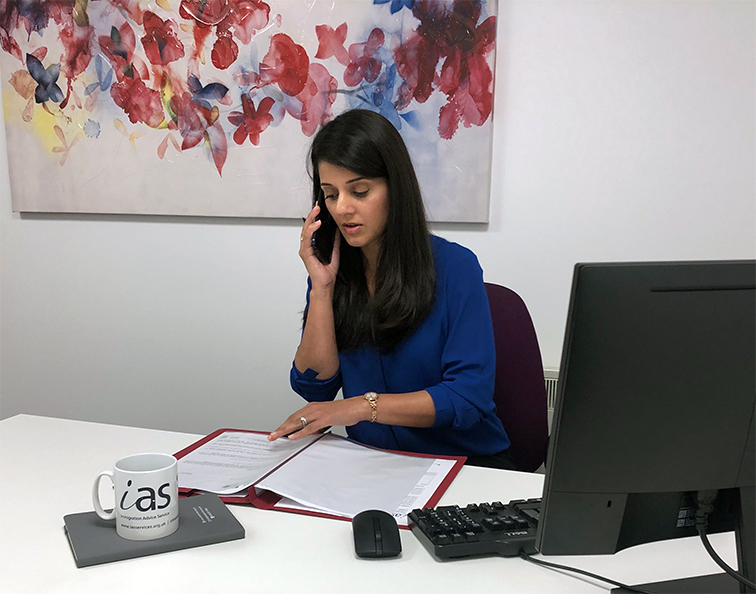 The Application Package
With our Application Package, your dedicated immigration lawyer will advise you on your application process and eligibility. Your caseworker will then complete and submit your forms to the Home Office on your behalf.
Request the Application Package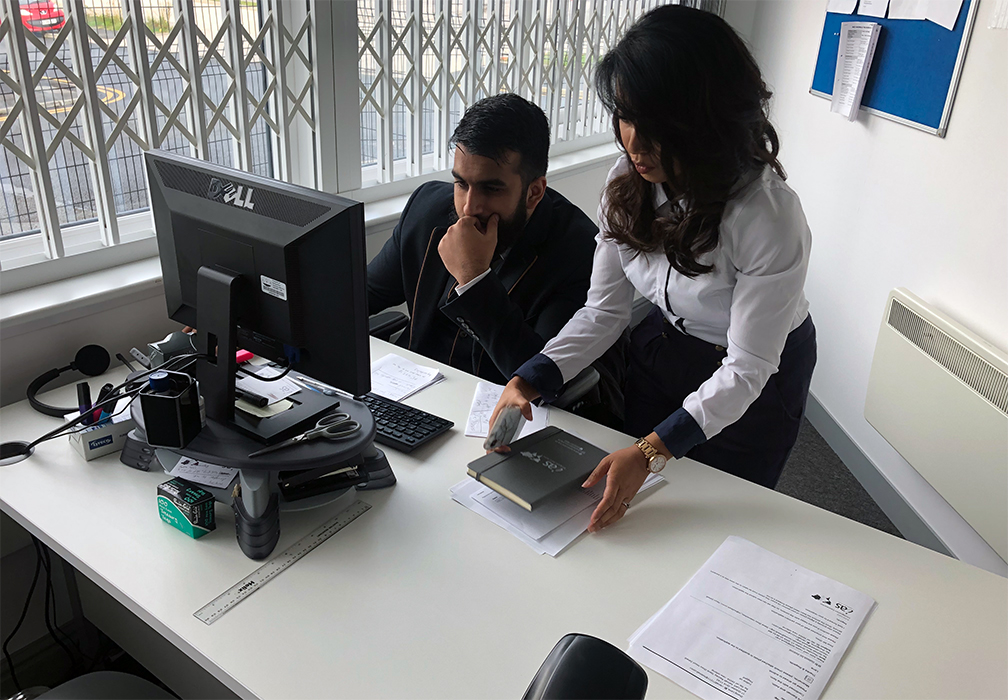 The Fast Track Package
Our Fast-Track Application Package is a premium service for those who need to submit their application in time with their deadlines. Your case will become a top priority for our lawyers and you will benefit from our highest-quality services.
Request the Fast Track Package
The Appeal Package
By choosing our Appeal Package, you can rely on our lawyers' legal knowledge and experience to ensure you have the highest chance of a successful appeal. We will also fully represent you in any hearings/tribunals.
Request the Appeal Package
Related pages for your continued reading.
Frequently Asked Questions
After you successfully apply for the Portugal Passive Income Visa and you obtain your residency status, your family members will be able to join you in Portugal. To bring them to the country, you need to request family reunification with SEF. The family members that you can bring to Portugal through family reunification are your spouse or partner, your children younger than 18 years of age, your dependent children older than 18 years of age, your parents or your partner's parents (if they are dependent on you), and your minor siblings.
The Non-Habitual Tax (NHR) program is a tax regime intended for foreign residents. It was introduced in 2009 to encourage foreigners to move to Portugal.
Under the NHR program, you can get reduced tax rates and exemptions on some taxes provided that you hold a residence card in Portugal. There are numerous types of income that qualify for the NHR program, for example:
Income from real estate
Occupational pensions
Self-employment income from eligible occupations
Dividends
Royalties
The main advantages of the NHR program are tax exemption on almost all foreign sourced income and a 20 per cent flat rate on some Portuguese income.
When you obtain the Portugal Passive Income Visa, it will be valid for 4 months from its date of issue. However, after you receive your temporary visa approval, you will get an appointment with the Portuguese Immigration and Borders Service, where you will get your residence permit. It will be granted for an initial period of one year. After that, you will have the right to renew it twice, each time for two years. Then, after five years, your residence permit can be converted into a permanent residence. After the five-year mark, you will also be able to submit your application for Portuguese citizenship (if you meet all the necessary requirements). So, although getting the D7 Visa does not automatically grant you Portuguese citizenship, it can serve as a pathway towards it. Becoming a Portuguese citizen would allow you to obtain a Portuguese passport and live in the country without any immigration restrictions.