Portugal Visit Visas
When travelling to Portugal, you need to ensure that you have the correct visa for your stay. Always be certain that you have made the applicable arrangements to get your visa in good time for your trip too!
Getting the right visa and knowing how to prepare can be tricky. That is why at Total Law we have legal advisors available to help you work out exactly what you need. Give us a call at +44 (0)333 305 9375 to get started today!
Moving to Portugal Overview
Because Portugal has one of the lowest expenses of living in Europe, it is a popular choice for those looking to relocate to Europe.
In addition, you will be entitled to free healthcare as well as quality education, and if you stay there for an extended period of time, you will have the same rights as other EU citizens.
Moving to Portugal as a citizen from a country that is a member of the European Union or the European Economic Area does not need you to seek a visa if you are an EU citizen. If you want to remain longer than 3 months, you are required to submit an application for a registration certificate. The application can be submitted to the local Council.
Moving to Portugal as a citizen of a country that is not a member of the EU requires you to submit an application for a national (long-term) visa. These visas typically have a validity period of more than 1 year and can open the way for permanent residence in Portugal.
"I'm very happy with the standard of training received on the OISC Level 1 course, i passed my exam. Thank you!"
"My application was approved and a huge weight has been lifted from our shoulders this year "
"We used this service for the spouse visa extension application to assure that all the information was valid and correct."
Portugal Visit Visas Options
There are a variety of visit visa Portugal options that range from general entry visas to visas for study, business, medical, and so on. The visa you require to enter Portugal depends on your specific circumstances.
Be sure to check what visa type you need to enter Portugal and submit the correct required documents alongside your visa application.
General Visit Visas Requirements To Portugal
The documents that are required for you to enter Portugal are dependent on your nationality. These are:
Valid passport or travel documentation issued within the last 10 years.
Valid visa.
The type of visa that you provide will depend on your reasoning behind your visit.
The reason behind your trip will be very critical in the documents you will need to submit to prove that you are eligible to travel to the country and remain for the amount of time required.
You may also need to state the length of your intended stay and the location you will be staying at while in the country. These are questions that will be asked of you by the Portuguese border officer.
Your visa will allow you to travel to the country, but bear in mind that the border police services will hold the final decision regarding your permission to enter Portugal. If you are considered no risk, then you will be allowed to enter the country.
Airport Transit Visa Requirements For Portugal
If you are travelling and your plane needs to land at a Portuguese airport as a stop, then you may require an Airport Transit Visa. Yet, this is only required for people from the following countries:
Afghanistan
Bangladesh
The Democratic Republic of Congo
Eritrea
Ethiopia
Ghana
Iran
Iraq
Nigeria
Pakistan
Somalia
Sri Lanka.
If you do happen to need an Airport Transit Visa, then a valid visa for your final destination country and our flight ticket are required documents to have with you.
Transit Visa Requirements For Portugal
You must also apply for a Portugal Transit Visa if you are a seafarer who needs to change over vessels at a harbour in Portugal to visit a destination that is not in the Schengen zone.
The documentation required for this includes the following:
A valid visa for the country you are travelling to (if needed).
Your travelling ticket.
An original plus a photocopy of the 'Seaman's Book' (this is only a requirement for seafarers).
A letter from the inviting shipping company (this is only required for seafarers).
An employment contract with the shipping company (this is only required for seafarers)
Tourist Visa Requirements For Portugal
Travelling to Portugal on a tourist visa also requires several documents to be submitted alongside your application. These documents include:
Your passport: This must be valid for at least another three months after you have departed from Portugal. It must also have a minimum of 2 bank pages for the visa to be affixed to.
Any copies of previous visas.
The application form for your Portuguese visa. This must be printed and signed. If the form is for minors, then it can be signed by the legal guardian or parent.
Passport-sized photographs in compliance with the visa photo regulations for Portugal.
Health insurance for travel. Your travel insurance needs to comply with the requirements of the Schengen zone; it must also be valid throughout the entire Schengen area and needs to cover a minimum of €30,000 of any medical or evacuation expenses.
Payment/ proof of payment for the tourist visa fee.
Travel itinerary i.e. flight tickets that have been booked.
Portuguese Tourist Visa cover letter. This must include personal information, the reason for travel, dates of departure and arrival, planned activities, and details about potential travel to other Schengen countries aside from Portugal.
Proof disclosing that you have sufficient funds for your trip and can maintain yourself during your time in the country. This can be done through the submission of bank statements.
Proof that you have accommodation in Portugal for the duration of the stay. This can be done through proof of hostel reservations or tourist accommodation bookings/ hotel reservations. Or a letter of invitation from relatives or friends if you are staying with someone.
Proof of employment status. If you are employed, then this would be done as a work contract and/or letters of work leave. If you are self-employed, this would be certification of business registration. For students, this would be certification of enrollment from university/school, and for those who are retired, this would be certification of pension.
If a minor is travelling to Portugal on their own, certain documents are required. Their application needs to also contain the following documents:
Their birth certificate.
A copy of the passports of the legal guardians/parents.
A letter of consent from the legal guardians/parents that has been signed by both. If only a single parent/guardian has custody of the child, then documentation is required to prove this fact.
Note that all of the required documents for this visa type need to be in English. If the documents are not already in English then these need to be translated.
Documents, including marriage or birth certificates, also need to be legalized by an Apostille Stamp and/or by the Portuguese Embassy in your country of origin.
Business Visit Visa Requirements For Portugal
Portuguese Schengen Business visas are available for travellers who may need to enter the territory of Portugal for the single purpose of business. This can include meetings, signing contracts, and so forth.
There are certain documents required for a Business visit visa to Portuguese territory. You will need the following documents:
A letter of invitation, in some cases a statement of participation by the company in Portugal, will also suffice. This should include details of the affiliation and its length.
A letter from your employer stating the reason why you will be travelling to the country.
A confirmed registration for Congress or trade affairs.
Proof of financing for the trip. This should include information regarding the expenses of the applicant's stay in the country. The expenses and their coverage should be stated on the letter or invite by the employer or partner company.
Study Visa Requirements For Portugal
If you wish to attend a course and study in Portugal, you are required to apply for a Portuguese Study visa. The same applies to those seeking to do an internship or participate in training that will last less than 90 days long, as long as it is within 6 months and in Portugal.
There is required documentation for study visas in Portugal. Also, you will need to provide the following documents with your application:
A no-objection letter must come from the educational institution where you are enrolled if this applies to your situation.
An internship agreement is signed both by the company in Portugal and the establishment of origin as well as the trainee (yourself).
Medical Visit Visa Requirements For Portugal
If you need to travel to Portugal to undergo surgery of some kind, receive health treatment, attend an appointment or medical therapy, then you must apply for a Portuguese Medical Visa.
Even in the case of medical visas, you do need to supply some required documents alongside your application form. These documents are as follows:
A local medical report that has been issued by a clinic, doctor, or hospital in your home country. This should state that you require medical services in Portugal.
Proof of a financial agreement made regarding medical fees.
A medical attestation from the hospital and/or doctor in Portugal. This should confirm the date of your appointments and verify your medical situation. This attestation should also confirm from the hospital that they can perform the required specific treatment and that you will be accepted for this as necessary.
An official confirmation of the appointment and/or treatment by the medical institution that will be receiving you in Portugal.
Visit Visa For Cultural/Sports/Film Crew/ Religious Purposes
Those who are entering the country to attend or participate in a cultural, religious, or sporting event will need to apply for a short-stay visa in Portugal. This also applies to those who are looking to visit the country as part of a film crew.
Several required documents are needed alongside your application in this case. When applying, also submit the following documentation:
Regarding event information, an invitation letter from a relevant Portuguese body is required, alongside details of the nature of said event or activities that are being conducted in Portugal.
Event entry tickets.
Enrollment conditions.
Detailed program/information regarding the event in Portugal.
Other necessary documentation, such as documentation that presents the names of the applicants and/or crew members. Other relevant information about the event provided in documents should also be submitted alongside your application.
Proof of previous performances and/or ceremonies should also be provided in the instance of cultural or religious events. In regards to sports, this would be documentation proving previous performances in competitions, any winner certificates, and proof of world or international ranking in the relevant sport.
More Portuguese Visa Requirements Based On Your Employment Status
The Portuguese embassy will also require you to submit a selection of documents based on your occupational status. These include the following documents:
If you are employed:
ITR (Income Tax Return) form.
Contract of employment.
Leave permission from your employer.
Current bank statement showing the last 6 months.
If you are self-employed:
ITR (Income Tax Return).
A copy of your business license.
Company bank statement from the last 6 months.
If you are retired:
A pension statement showing the last 6 months.
If you are a student:
Proof of your enrollment in a university.
Advertisements.
No-objection certification from your university/school.
You may also be asked to provide proof of regular income generated by property over the last 6 months if this applies to you.
Official Visit Visa Requirements
Those who are a member of an official delegation and are following an official invitation to participate in a negotiation, meeting, event, consultation, or even an exchange program in Portugal will need to apply for a specific visa. If you fall under this criteria, then you need to apply for a Portugal visa for official visits.
When applying for this, you will need to provide additional documentation alongside your visa application.
A copy of the official invitation.
Evidence covering the purpose of your journey (i.e. meeting, event, negotiation, etc.).
Applying For A Portuguese Short-Stay Visa
Overview
To obtain short-stay Schengen visas for Portugal, you must complete the application process, which requires you to follow the following steps:
Check out the type of Portuguese visa that you will need to apply for.
Find out where you will need to submit your Portugal visa application.
Get the application form for your visa and fill it in.
Gather together the statutory visa requirements for Portugal. Be observant of the criteria required for each document, as every document needs to meet certain criteria to be considered valid, as set by the Portuguese consulate/embassy in your country. Be very careful as you gather together your documents and ensure you do not miss anything.
Get a visa interview. This does depend on where you live, as you may need to arrange the interview in person with the embassy or online. Make sure you are aware of which way the interview will be conducted.
Attend the interview.
One of the hardest parts of applying for a visit visa in Portugal is ensuring that you have all the necessary documentation collected and that all documents are to the required standard. To help you affirm that you have all of your paperwork readily prepared to the necessary standard, call up an advisor at Total Law on 0333 305 9375.
Where Should You Apply For Your Short-Stay Visa?
How you should apply for your short-stay visa is dictated by how the Portuguese authorities in your residential country have regulated visa submissions. This means that you may have to apply at one of several locations, these can include:
A Portuguese consulate.
The Portuguese Embassy.
The consulate/embassy of a different Schengen country where Portugal has outsourced its visa submissions.
A visa application centre in which Portugal has outsourced visa submissions.
Story-Stay Visa Eligibility
To be viewed as eligible to submit a short-stay visa application at a Portuguese embassy/consulate, your situation must correspond to one of the following statements:
You will not be visiting any other Schengen country aside from Portugal.
You will be visiting Schengen states aside from Portugal, however, Portugal is your primary destination. This means that either:
-You will be spending more days in Portugal than in other countries.
-You will be spending an equal amount of days in each country, however, you are entering the Schengen zone via Portugal.
You will be allowed to file a short-stay visa at a Portuguese Embassy if you are one of the following:
A citizen in the country from which you are applying.
A foreign citizen who is on a temporary or permanent residence permit in the country which you are applying from.
Be aware that you are not allowed to apply for a short-stay visa for Portugal from a country where you are currently on a visa.
How Long Will It Take To Get A Portuguese Visit Visa
The expected processing time for a short-stay visa in Portugal is at least 2 weeks. That being said, this can be up to 30 days, depending on your specific situation and, in some exceptional cases, it can take up to 60 days as the Portuguese embassies may have to consult with other consulates in some cases.
To avoid any delay in the issuing of your visa, ensure that you submit your application as promptly as possible, but do not submit any earlier than 3 months prior to your travelling.
Schengen Visa Extension In Portugal
Overview
It is possible to extend Portuguese Schengen visas in Portugal. Yet, be aware that this is only allowed in exceptional cases where new special reasons or facts that could impact your entry to the country may arise. This could include circumstances such as force majeure or for humanitarian reasons.
A visa extension can be conducted in Portugal at the SFF (Aliens and Borders Service) or the SEF (Birders and Aliens Service) on weekdays from 9 a.m. until 5:30 p.m.
Is There A Possibility That My Portuguese Schengen Visa Can Be Revoked?
It is possible that your Portugal visa could be revoked in cases where the Portuguese authorities conclude that the conditions required to be met to issue a visa are no longer being met.
Should you be in Portugal and your visa is revoked, you will be given a deadline by which to leave the country. If you do not leave the country by this date, you will be considered an illegal resident of Portugal.
Failure of visa holders to provide border officers with entry requirements can also result in a decision to revoke or annul the visa entirely, although this is not decided upon automatically.
How Can Total Law Help
Total Law has a team of immigration lawyers who can help you understand exactly what visa you will need for your Portugal trip. If you are unsure of what type of visa you require or what documents you need to get ready for your application, Total Law can help.
Total Law can provide advice, legal assistance, and so much more. Give us a call at +44 (0)333 305 9375 today to get help starting your visa application. Total Law can ensure that your visa application process goes as smoothly as possible.
Advice Package
Comprehensive immigration advice tailored to your circumstances and goals.
Application Package
Designed to make your visa application as smooth and stress-free as possible.

Fast Track Package
Premium application service that ensures your visa application is submitted to meet your deadline.
Appeal Package
Ensure you have the greatest chance of a successful appeal. We will represent you in any case.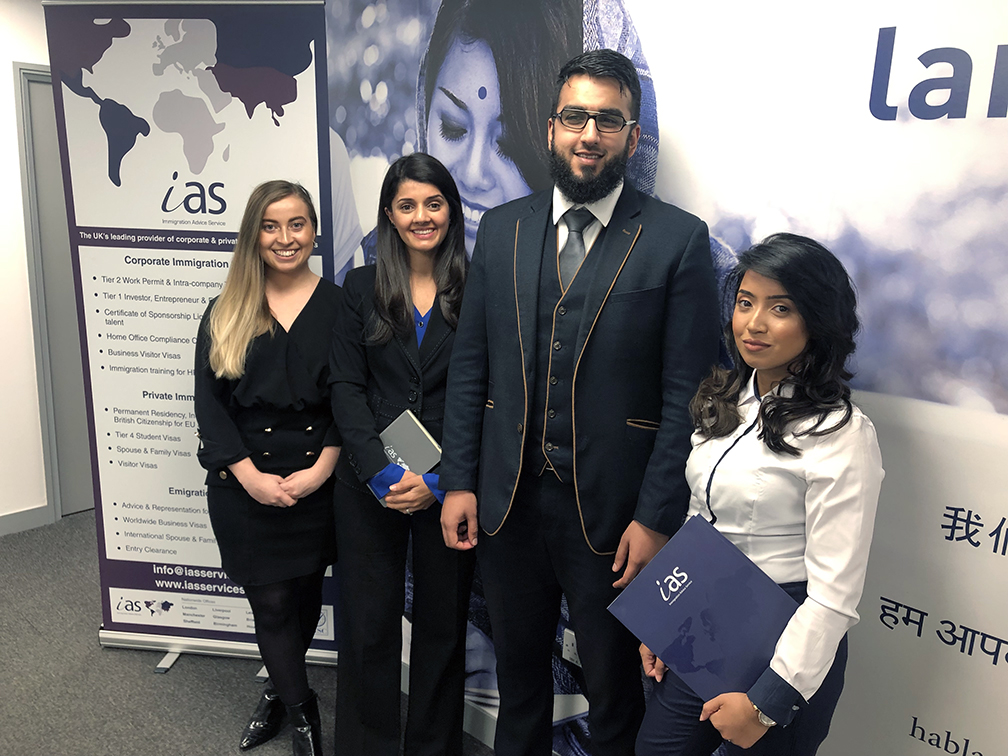 The Advice Package
During this untimed Advice Session with our professional immigration lawyers in London, you will receive our comprehensive advice, completely tailored to your needs and your situation.
Request the Advice Package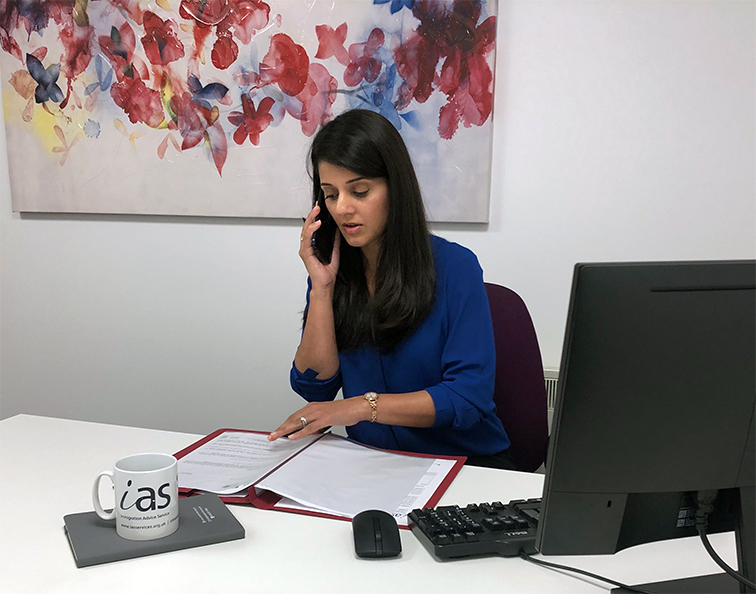 The Application Package
With our Application Package, your dedicated immigration lawyer will advise you on your application process and eligibility. Your caseworker will then complete and submit your forms to the Home Office on your behalf.
Request the Application Package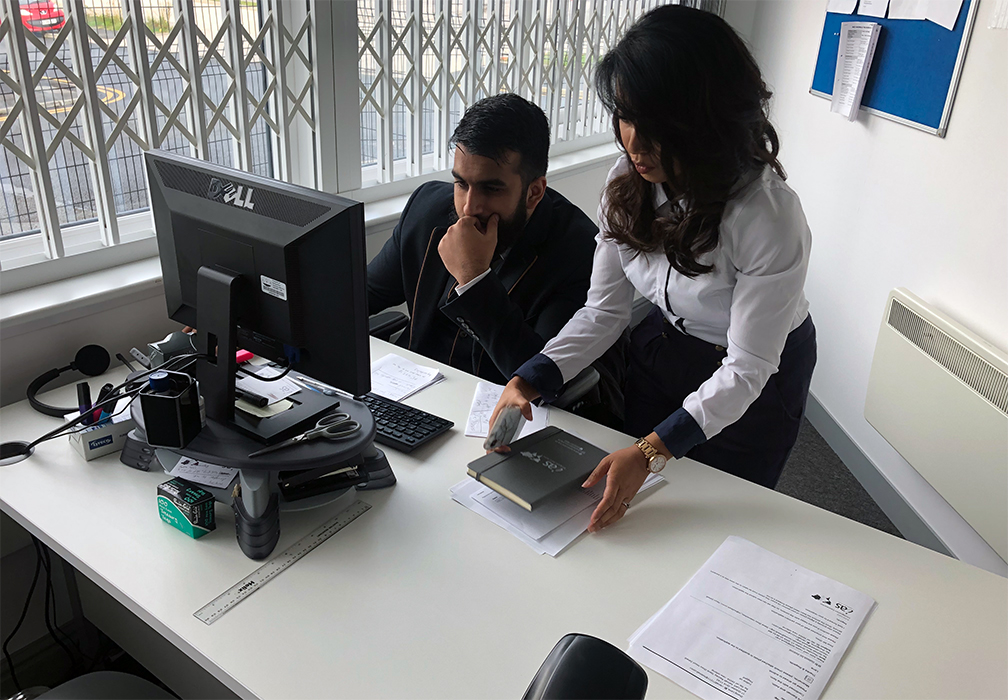 The Fast Track Package
Our Fast-Track Application Package is a premium service for those who need to submit their application in time with their deadlines. Your case will become a top priority for our lawyers and you will benefit from our highest-quality services.
Request the Fast Track Package
The Appeal Package
By choosing our Appeal Package, you can rely on our lawyers' legal knowledge and experience to ensure you have the highest chance of a successful appeal. We will also fully represent you in any hearings/tribunals.
Request the Appeal Package
Related pages for your continued reading.
Internationals who wish to work or stay in Portugal for longer than 90 days will need to consider applying for a Portugal residence permit. Residence visas are generally long-term, lasting from a single year to three years.