Portugal Seasonal Work Visa
Portugal, with its picturesque landscapes and vibrant culture, beckons seasonal workers from around the world. Whether you're considering working in its beautiful vineyards, scenic coastlines, or charming towns, obtaining a Portugal Seasonal Work Visa can be your gateway to a memorable experience.
Discover the key to your Portuguese adventure through our comprehensive guide to obtaining a Portugal Seasonal Work Visa. For expert assistance and a hassle-free journey, contact Total Law today. Call us at +44 (0)333 305 9375  to know more.
​​Portugal Seasonal Work Visa Overview
Obtaining a Portugal Seasonal Work Visa offers numerous advantages. Firstly, it grants you the legal right to work in Portugal during peak seasons, providing valuable employment opportunities. Secondly, it opens the door to immersing yourself in the vibrant Portuguese culture and lifestyle. Moreover, this visa ensures your access to essential services and protections under Portuguese labour laws, offering peace of mind during your stay.
"I'm very happy with the standard of training received on the OISC Level 1 course, i passed my exam. Thank you!"
"My application was approved and a huge weight has been lifted from our shoulders this year "
"We used this service for the spouse visa extension application to assure that all the information was valid and correct."
Eligibility for Obtaining a Seasonal Work Visa in Portugal
To secure a Portugal Seasonal Work Visa, it's crucial to meet specific eligibility criteria and provide evidence of your qualifications. Here's a detailed breakdown of what's required:
Age Requirement: Applicants must be at least 18 years old at the time of applying for the visa.
Job Offer or Pre-Arranged Employment Contract: The cornerstone of your application is a genuine job offer or pre-arranged employment contract from a Portuguese employer. This document should outline key details such as job responsibilities, duration of employment, salary, and working conditions. Your prospective employer must have the job registered with local authorities, demonstrating the legality of the position.
Clean Criminal Record: You must provide a police clearance certificate from both Portugal and your home country, proving that you have no criminal record or history of criminal activities. This is essential to ensure that you pose no security risk to Portugal.
General Requirements for Seasonal Work Visa in Portugal
Documents and Requirements
Valid Passport: Your passport must be valid for at least six months beyond your intended stay in Portugal. It should also contain a sufficient number of blank pages for visa stamps.
Passport-sized Photos: Typically, you'll need recent passport-sized photographs that adhere to Portuguese visa photo requirements. The number of photos required may vary, so check with the consulate for specifics.
Proof of Accommodation: You must provide evidence of your accommodation arrangements in Portugal. This can include a rental agreement, a letter of invitation from your host, or a confirmation from your employer indicating where you'll be staying.
Health Insurance Coverage: To ensure your well-being during your stay, you need to present proof of comprehensive health insurance coverage that is valid for the entire duration of your stay in Portugal. This insurance should cover potential medical expenses, including emergencies and hospitalisation.
Bank Statements: You'll be required to provide bank statements or financial documents that demonstrate your financial means to support yourself during your stay in Portugal.
Health and Medical Requirements
While not an eligibility criterion per se, it's essential to maintain good health throughout your stay in Portugal. You may be required to undergo a medical examination and provide a medical certificate stating that you are in good health. Additionally, ensure that you are up to date on any vaccinations required by Portuguese authorities.
Applying and Obtaining a Seasonal Work Visa in Portugal
Step-by-Step Process for Applying for a Seasonal Work Visa
Determine Eligibility: Before applying, ensure that you meet the eligibility criteria for a seasonal work visa in Portugal. Typically, this visa is granted for temporary employment in industries like agriculture and tourism.
Find a Job: Secure a seasonal job offer from a Portuguese employer. This is a crucial prerequisite for your visa application.
Complete Visa Application Form: Obtain the visa application form (usually available on the website of the Portuguese Embassy or Consulate in your home country) and fill it out accurately. Ensure you select the correct visa category for seasonal work.
Gather Required Documents:
Passport: Ensure your passport is valid for at least three months beyond your intended departure from Portugal.
Passport-sized photos: Typically, two recent passport-sized photos are required.
Employment Contract: Provide a copy of your signed employment contract with your Portuguese employer.
Proof of Accommodation: Show evidence of your intended place of residence in Portugal during your stay.
Health Insurance: Secure health insurance coverage for the duration of your stay in Portugal.
Criminal Record Certificate: Depending on your nationality, you may need to provide a criminal record certificate.
Proof of Sufficient Funds: Prove that you have adequate financial means to support yourself during your stay.
Submit Application: Submit your completed application form and all supporting documents to the nearest Portuguese Embassy or Consulate in your home country. Be prepared to pay the visa application fee at this stage
Interviews and Additional Requirements
Interviews are not mandatory but may be requested by the embassy or consulate during the visa application process. During these interviews, applicants should be prepared to discuss their employment arrangements and provide detailed information about their visa applications.
Additionally, applicants should be aware that specific additional requirements may be imposed based on individual cases and the discretion of the authorities. These additional requirements can vary significantly, underscoring the importance of maintaining close communication with the embassy or consulate throughout the entire application procedure.
Appeals & Rejections
In case your seasonal work visa application is declined, there is typically an opportunity to file an appeal, although the precise appeals process may differ depending on the embassy or consulate handling your application. Consult their guidelines for comprehensive instructions on the appeal procedure. Common grounds for visa rejections often include inadequate supporting documents, failure to meet eligibility requirements, incomplete or inaccurate application forms, and concerns regarding the authenticity of the job offer.
Specific Documentation
In the context of travel and employment in Portugal, the need for transport documentation (such as a return ticket) may be waived if an individual holds a valid work contract or has received a legitimate work offer for seasonal employment from either a temporary work agency or an employer based in Portugal.
This employment documentation should clearly outline the job location, duration, job type, salary, and entitlement to paid vacation. For regulated professions, compliance with national legal requirements for that specific occupation is mandatory. Additionally, individuals must have adequate medical coverage that is on par with what is available to Portuguese citizens, either through national health services or private medical insurance, covering any gaps in coverage periods. Employers are also required to provide work accident insurance to ensure the safety and well-being of employees.
Processing Times and Fees
The processing period for a work permit in Portugal could take anywhere from 60 days to several months. SEF typically needs 30 to 60 days to process a Work Permit application. After that, after two to three months, you can anticipate the Embassy to issue an entry visa. You should budget €90 for your seasonally valid work visa when applying for a work visa for Portugal.
Understanding Your Rights as a Seasonal Worker in Portugal
As a seasonal worker in Portugal, you are afforded a range of fundamental rights and protections. These rights include receiving a minimum wage that adheres to Portuguese labour laws ensuring that you are fairly compensated for your work.
Moreover, you have the right to a safe and healthy working environment, which includes access to necessary safety equipment to protect your well-being. Discrimination and exploitation are strictly prohibited, and you are entitled to protection against any form of mistreatment.
Additionally, your employment contract should comprehensively outline key details, such as working hours, salary, and job responsibilities, ensuring transparency and fair treatment in your seasonal employment. When an employer makes accommodations for a seasonal employee, whether they are paid for out of pocket or provided for free, they are required to make sure that the employee complies with any applicable health and safety laws.
These provisions must be spelt out in a written agreement or included in the employment contract. If the accommodation is supplied for a fee by the employer, a monthly income corresponding to the cost and terms of the accommodation may be necessary; however, this income cannot be automatically withdrawn from the seasonal employee's pay or exceed 20% of their salary.
Mobility and Travel Restrictions for Seasonal Workers in Portugal
Seasonal workers in Portugal enjoy a certain degree of mobility within the country. Generally, you have the freedom to move within Portugal as needed. However, it is important to note that you are required to inform local authorities of your place of residence, ensuring they are aware of your whereabouts during your stay.
On the other hand, travelling outside of Portugal during your designated work season can have implications for your visa status. Departing the country temporarily may affect your visa validity or eligibility for extensions.
In order to navigate these restrictions and ensure compliance, it is strongly advised to consult with Total Law, who can provide guidance and assistance tailored to your specific situation, allowing you to make informed decisions regarding travel while maintaining your visa status. Contact us today at 0333 305 9375 or visit our office near you.
Validity And Extension Of The Visa
Portugal Seasonal Work Visas offer a validity period that typically aligns with the duration of the seasonal work, often up to a maximum of 9 months. This means you can stay and work in Portugal legally throughout the specified seasonal employment period.
Should your circumstances require an extension beyond the initial visa period, it's essential to explore the possibility of extensions.
It is crucial to understand the consequences of overstaying your visa. Overstaying can result in significant repercussions, including fines, deportation, and potential difficulties in securing future visas or entry into Portugal. If you overstay 90 days in the EU, you risk deportation. Portugal can legally imprison you, deport you, or give you a limited number of days to leave. Therefore, it is of utmost importance to adhere to all visa regulations and maintain compliance throughout your stay in Portugal.
How Total Law Can Help
Navigating the intricacies of the Portugal Seasonal Work Visa process can be challenging. Total Law is your trusted partner in ensuring a seamless journey. Contact us today at +44 (0)333 305 9375 for expert guidance, personalised support, and a stress-free path to your seasonal work adventure in Portugal.
Advice Package
Comprehensive immigration advice tailored to your circumstances and goals.
Application Package
Designed to make your visa application as smooth and stress-free as possible.

Fast Track Package
Premium application service that ensures your visa application is submitted to meet your deadline.
Appeal Package
Ensure you have the greatest chance of a successful appeal. We will represent you in any case.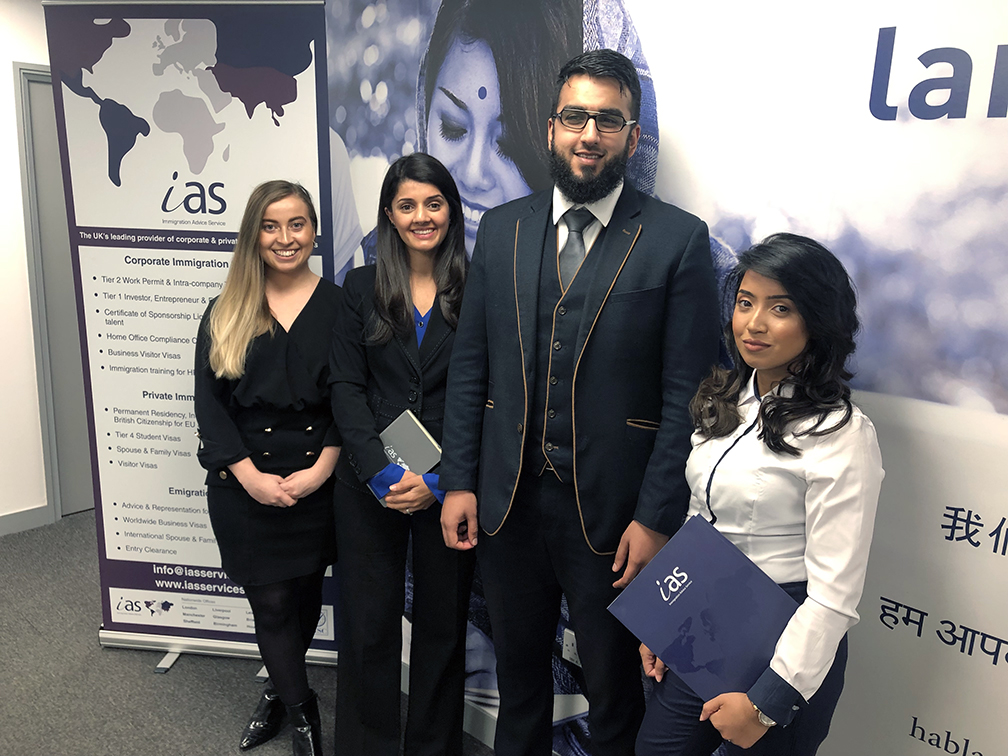 The Advice Package
During this untimed Advice Session with our professional immigration lawyers in London, you will receive our comprehensive advice, completely tailored to your needs and your situation.
Request the Advice Package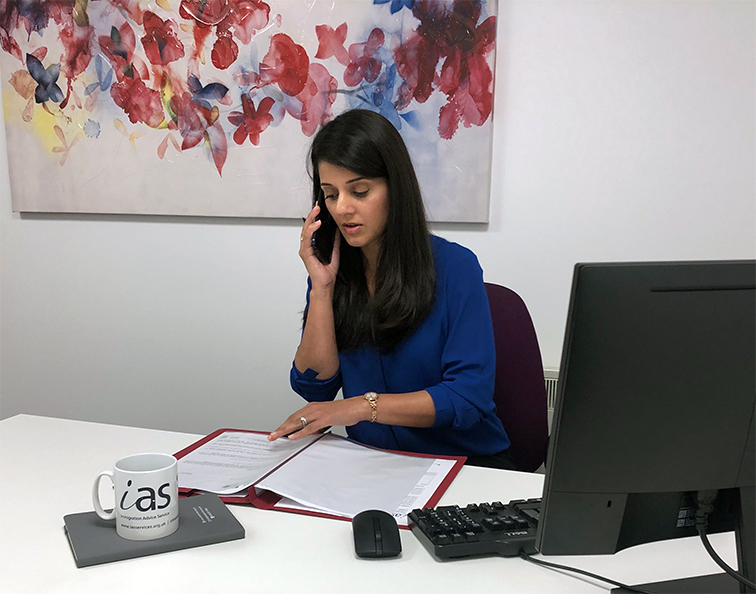 The Application Package
With our Application Package, your dedicated immigration lawyer will advise you on your application process and eligibility. Your caseworker will then complete and submit your forms to the Home Office on your behalf.
Request the Application Package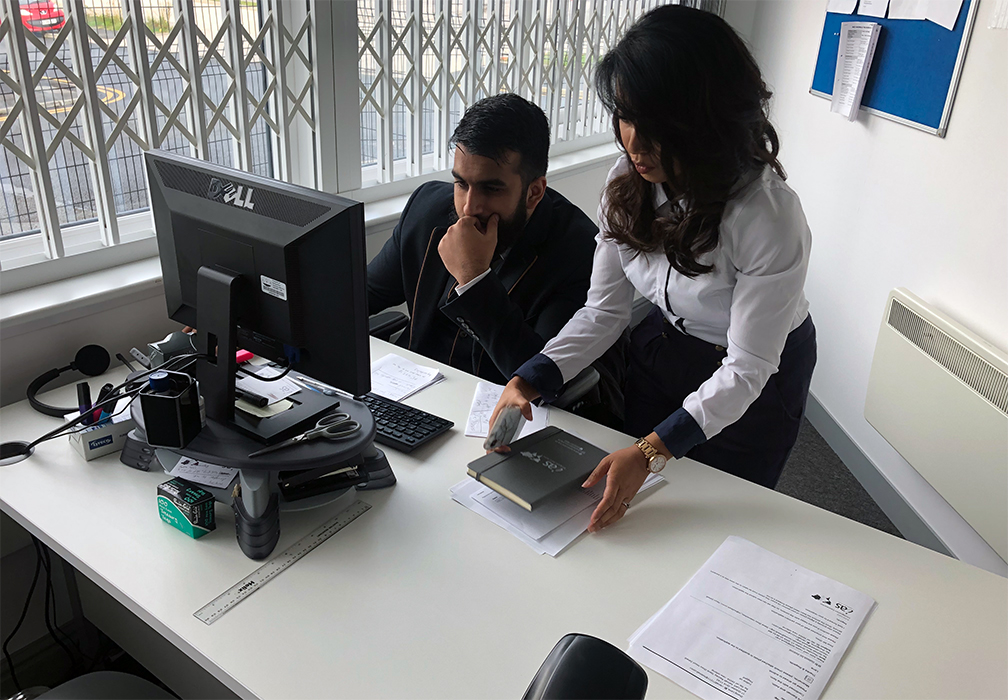 The Fast Track Package
Our Fast-Track Application Package is a premium service for those who need to submit their application in time with their deadlines. Your case will become a top priority for our lawyers and you will benefit from our highest-quality services.
Request the Fast Track Package
The Appeal Package
By choosing our Appeal Package, you can rely on our lawyers' legal knowledge and experience to ensure you have the highest chance of a successful appeal. We will also fully represent you in any hearings/tribunals.
Request the Appeal Package
Related pages for your continued reading.
Frequently Asked Questions (FAQs)
No, applicants must be at least 18 years old to apply for a Portugal Seasonal Work Visa.
Yes, leaving Portugal during your work season can affect your visa status. It's advisable to consult with immigration experts for guidance on temporary exits.
Yes, comprehensive health insurance coverage for the entire stay is required to ensure your well-being during your time in Portugal.
Seasonal workers are entitled to a minimum wage in line with Portuguese labour laws. Specific wage rates may vary, so it's essential to confirm this with your employer.
You need to demonstrate sufficient financial means to support yourself during your stay. The exact amount required may vary, so it's advisable to consult with Total Law or the consulate for specific financial requirements.