Portugal Retirement Visa
To successfully retire in Portugal, retirees need to get a Portugal retirement visa.
If you have been considering retiring in Portugal, the retirement visa option may be suitable for you. It can be a bit tricky to start your application as many requirements need to be met, so contact a legal advisor from Total Law at +44 (0)333 305 9375 and get help starting your application today. Or message us online.
Portugal Retirement Visa Overview
As Portugal has a fairly low cost of living, beautiful weather, ideal tax law changes, and a high quality of healthcare, it is a desirable place to settle down and retire for many.
However, to retire in Portugal when you do not have an EU passport, you will need to get a retirement visa.
Thankfully, Portugal is one of the most lenient EU countries regarding visa requirements.
The Portugal D7 visa is considered to be the ideal visa choice, even though it is not only for retirees. It is most popular with this age group. The visa is aimed at those who have a regular source of income; this could include a pension, dividends, rental income, royalties, and even savings in some cases.
This D7 visa is popular due to its minimalistic financial requirements, especially for those in the US and UK. Ideally, the income required needs to be above the Portuguese minimum wage, which is €760 per month.
"I'm very happy with the standard of training received on the OISC Level 1 course, i passed my exam. Thank you!"
"My application was approved and a huge weight has been lifted from our shoulders this year "
"We used this service for the spouse visa extension application to assure that all the information was valid and correct."
Requirements For Portugal's Retirement Visa
To apply for a Portugal retirement visa, you will need to prepare the following documentation:
A valid passport that is valid for at least six months from the date of your application.
Two up-to-date passport-size photographs that fit the requirements of Schengen law.
Proof of your income, showing that you can sustain yourself financially for the duration of the time you plan on living in Portugal. This can be via savings, pension, or any other valid income source.
An application form for a Portuguese national visa. This can be obtained from the Ministry of Foreign Affairs for Portugal website.
Valid health insurance. You are required to get health insurance for travel or have an international health insurance plan for expats in place before moving. Once you have settled, you can either continue with your international insurance policy or subscribe to get health insurance from a localised company.
Clearance of your criminal background. You cannot have been charged with any crime punishable by a year or more of imprisonment.
A birth certificate, and a marriage certificate if needed.
Any other documents that have been required by SEF or the embassy.
Be aware that every document will need to be in Portuguese or English. If your documents are not in one of these languages, they will need to be translated by a certified translator and then notarized. Note that some documents, especially civil documents, will likely need to be legalised as well; this can be done by the Portuguese Embassy or through an Apostille Stamp.
How To Apply For A Portugal Retirement Visa
Being aware of the process necessary to apply for a retirement visa can help you plan. These are the steps you will need to take:
Contact the Portuguese Consulate or Embassy in your area to find out where you will need to submit your application for a visa.
Schedule an appointment to apply.
Collect all of your relevant and required documentation.
Pay your application fee as required. In some cases, the payment of the fee may be made on the date of the application; in other instances, it may be before. Ensure that you check.
On the day of your appointment, submit your documents. If your nearest consulate or embassy is in another country or is a great distance away, you might be permitted to apply via mail. The visa officials will inform you if this applies to you.
The application will be processed, and during this time you must simply wait to find out the outcome.
If you are accepted for a retirement visa, you will receive your visa, which will be attached to your passport. You can now use this to travel to the country.
Upon arrival in Portugal, schedule an appointment with SEF (The Portuguese Immigration and Borders Service) to apply for your residence permit. In some cases, the consulate or embassy will automatically make an appointment for you when you get the visa. If this happens, you will be asked when you plan on travelling to Portugal.
Costs Associated With The Portugal Retirement Visa
When you apply for a Portugal retirement visa, you will have to pay fees. These fees include the following:
The visa fee is paid at the consulate or embassy, which is €90
The fee to process a residency permit application at SEF is €83
The fee for a residency permit is €72.
Validity Of The Portugal Retirement Visa
Once you have received a residence permit to retire in Portugal, this visa will be valid for a year. This visa can be renewed two times for two years each, thus making it last a total of five years overall. After five years, if you have met all of your other requirements, you will be eligible to apply for permanent residency in Portugal.
Retiring On The Portugal Golden
There is an even faster route to living in Portugal; however, it is significantly more expensive. This route is through the Portugal golden d9 visa. This would require you to make one of the following investments:
Investing or purchasing shares that amount to a minimum of €1 million in a company in Portugal
Create a minimum of 10 new jobs for a company in Portugal
Donate a minimum of €350,000 for research activities in technology or science at a Portuguese research institution
Donate a minimum of €250,000 to aid in supporting the reconstruction of arts or national heritage in Portugal
Be aware that the application process for Golden Visas in Portugal differs greatly from that done for regular retirement visas. There is a unique application portal set up for this by SEF.
(Government changes are being applied to the Golden Visa programme, which will eventually take real estate investment and capital transfers off of the options list).
Getting Permanent Residency In Portugal With A Retirement Visa
If you have lived in Portugal for a minimum of five years on a temporary residence permit with no criminal background and paid income tax, you will be eligible to apply for a permit for permanent residency.
You will also be required to have spent a minimum of six months per year in the country to be considered eligible.
Alternatively, if you are using a Golden Visa, then this does not apply to you, as you do not need to live in Portugal to qualify for a permanent residency permit. You would only have to be in the country for 7 days per year.
Obtaining Citizenship On Portugal Retirement Visa
You can obtain citizenship in Portugal with a retirement visa. Once you have your retirement visa in Portugal and have secured permanent residency, you will be able to renew it after one year and another two years after that.
Once you have been a permanent resident in the country for five years, you will be eligible to apply for citizenship in Portugal. Citizenship applications can take a while to be processed, so they are not immediate. However, you can obtain citizenship in Portugal using a retirement visa.
Portugal also allows dual citizenship, so you do not need to give up citizenship in your country of origin to gain Portuguese citizenship.
Your Family Joining You On Retirement Visa
Should you wish to retire in the country with your partner, you can apply for retirement visas in tandem if you both meet the requirements for this visa. You could also bring any dependent children under the age of 18 who may be dependent on you, or a spouse or registered partner that does not qualify for a retirement visa.
In order to bring family with you to Portugal, some requirements need to be met:
You need to have suitable accommodations arranged to accommodate your family as well as yourself.
You must have enough income to provide for them and yourself.
You must be able to prove you have familial relations with them via adequate documentation.
The family member must meet the visa requirements for the country.
How Much Money Do I Need To Retire In Portugal?
In order to retire in Portugal, the financial requirements will differ depending on where you settle. If you move to a smaller town, then you should be able to sustain yourself comfortably at €1,500 per month, with more luxury on an income of €2,000 or higher.
Cities will be higher cost, however, you could still expect to live on €2,000 to €2,500 per month or even less if you are happy to cut some corners on costs.
Portugal is believed to be one of the least expensive countries to live and retire in all of Europe. Yet, the amount you will need to live in Portugal does depend on where you intend to live and the lifestyle you wish to live.
Retiring In Portugal And Health Insurance
Portugal has a public health insurance system which is known as the SNS. The SNS provides free healthcare to Portuguese citizens and permanent residents alike. That being said, you will only be able to subscribe to SNS when you are a permanent resident. Upon your arrival in Portugal, you will need private healthcare.
Portugal's healthcare is of a very high standard, with medical staff that is specialised and hospitals that are well-equipped and modern. Once you have subscribed to SNS, the majority of your medical bills will be covered, though some fees might still apply.
You will also be able to choose to get supplemental health insurance to keep you covered abroad as you travel and even cover repatriation or evacuation costs if this should be required.
Travelling To Other EU Countries If Retired In Portugal
It is possible to gain freedom of movement in the other 27 countries in the EU Schengen area as a retirement visa holder in Portugal. This includes freedom of movement to countries such as Germany, France, Spain, and more.
You can spend up to 90 days per 180-day period in the Schengen area for tourism and leisure purposes, but you will not be able to study, live, or work in any of these spaces with this visa.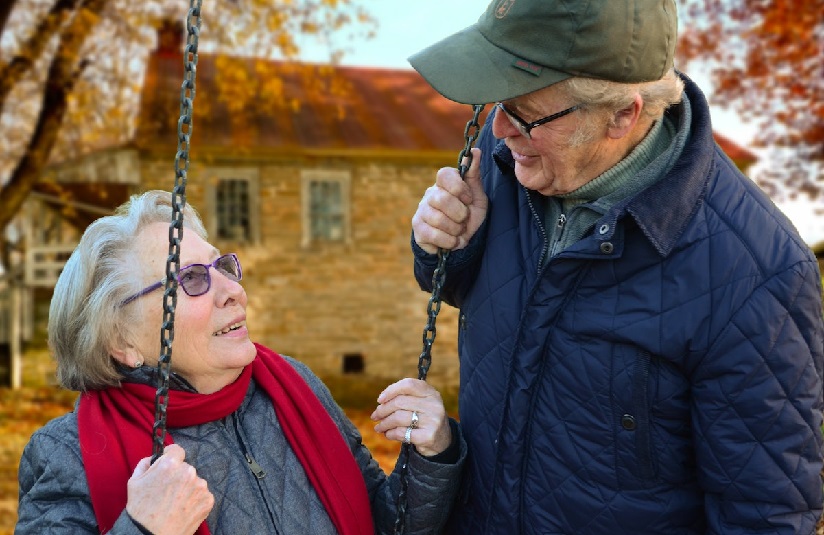 How Can Total Law Help?
Retirement visas for Portugal are a great way for people to spend their latter years in a great country with a fantastic economy. However, the documentation required for this application can be tricky, especially if applying with a spouse or other valid family member.
For this reason, it can be beneficial to speak to a legal advisor to get help in your journey to applying for a residency visa. At Total Law, we have plenty of legal advisors and lawyers well-versed in Portuguese Immigration law who are ready to help.
Whether you need help arranging your documents, preparing for your application handover, or the process of moving itself, Total Law can help. Just call +44 (0)333 305 9375 and get started with your Portugal retirement visa today. Alternatively, you can reach out to us online.
Advice Package
Comprehensive immigration advice tailored to your circumstances and goals.
Application Package
Designed to make your visa application as smooth and stress-free as possible.

Fast Track Package
Premium application service that ensures your visa application is submitted to meet your deadline.
Appeal Package
Ensure you have the greatest chance of a successful appeal. We will represent you in any case.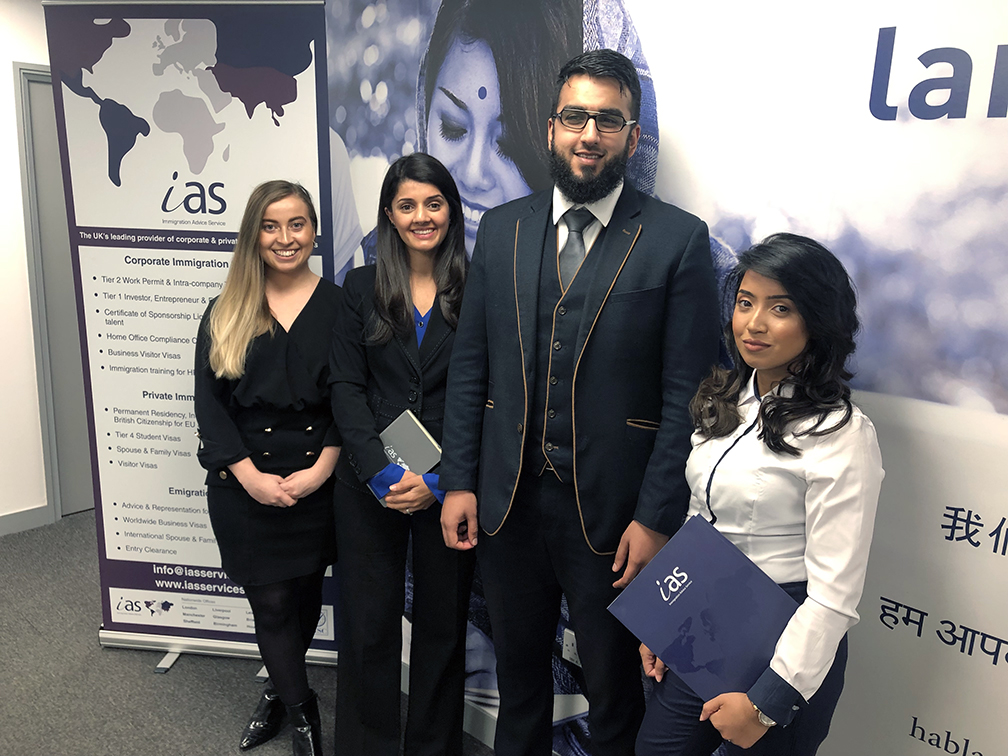 The Advice Package
During this untimed Advice Session with our professional immigration lawyers in London, you will receive our comprehensive advice, completely tailored to your needs and your situation.
Request the Advice Package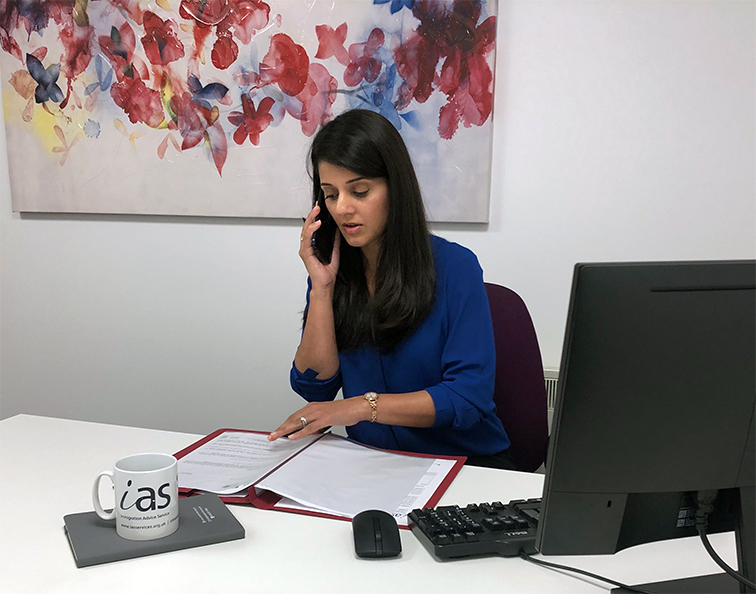 The Application Package
With our Application Package, your dedicated immigration lawyer will advise you on your application process and eligibility. Your caseworker will then complete and submit your forms to the Home Office on your behalf.
Request the Application Package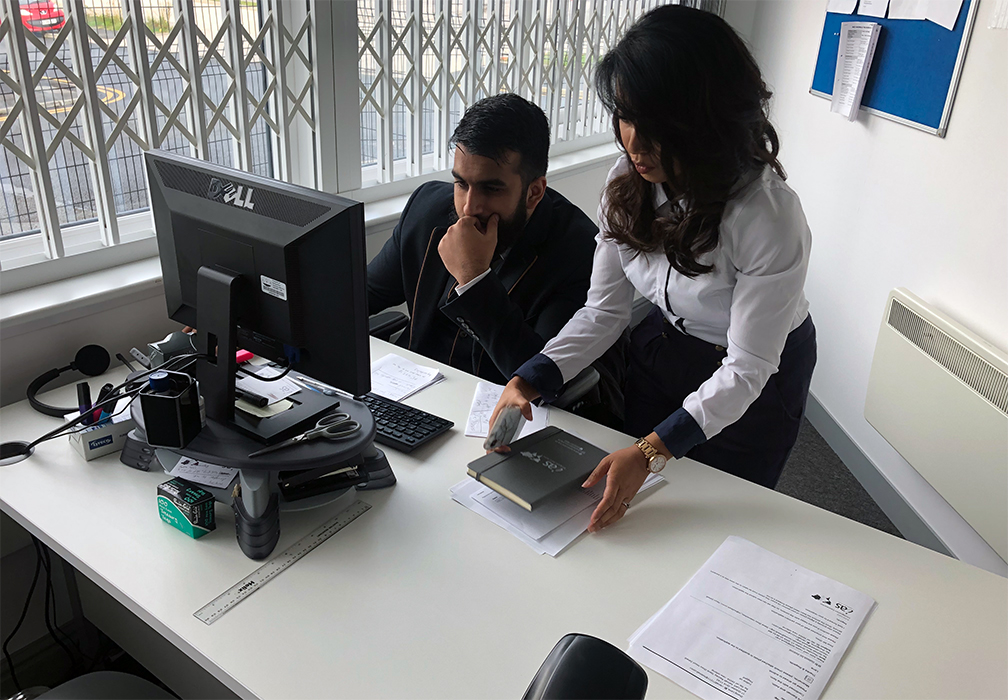 The Fast Track Package
Our Fast-Track Application Package is a premium service for those who need to submit their application in time with their deadlines. Your case will become a top priority for our lawyers and you will benefit from our highest-quality services.
Request the Fast Track Package
The Appeal Package
By choosing our Appeal Package, you can rely on our lawyers' legal knowledge and experience to ensure you have the highest chance of a successful appeal. We will also fully represent you in any hearings/tribunals.
Request the Appeal Package
Related pages for your continued reading.
Frequently Asked Questions
The only language requirement notable for a retirement visa in Portugal is that all submitted documents in your application need to be in Portuguese or English, and if not, they need to be translated and notarized. There are no known requirements for being able to speak Portuguese to obtain this visa, although it can be useful.