Portugal Startup Visa
The Portugal Startup visa program is the ideal visa for young entrepreneurs who have new and creative business ideas they want to use to start up a business in Portugal.
Having the opportunity to be an entrepreneur in Portugal is a great one, and it can be very lucrative. However, getting started with an application can be tricky.
So, do not hesitate to contact Total Law and get the assistance of a legal advisor to get you started. Give us a call at +44 (0)333 305 9375 or message us online and start your Startup visa application today.
What Is The Startup Visa for Portugal?
The Startup Visa Portugal is a type of residence visa that allows innovative entrepreneurs from non-EU countries to travel to Portugal and start-up businesses. These entrepreneurs can even move or develop existing businesses or a startup idea in Portugal, should they qualify.
This type of visa is in place to attract talent, foreign investment, and innovative ability to the country. That being said, the concept must be able to prompt some economic growth with market potential and help build a skilled workforce in your country.
For this reason, when you apply for a Start-up Visa, you will also need to submit a detailed business plan as well as find an authorised incubator in the country that will aid in the acceleration of your business. After this has been done, you will be able to apply for the StartUp visa through IAPMEI.
Be aware that once you have integrated a Portuguese StartUp incubator, you will be able to benefit from the support and incentives associated with the programme. The application can also include up to five members of a team, and family members can even join you afterwards through family reunification.
Once the visa has been obtained, you will need to apply for a residence permit in Portugal, which has a validity period of two years, with each subsequent visa lasting three years. Yet to maintain your residency, you need to stay in Portugal for six consecutive months, or eight months out of the year.
"I'm very happy with the standard of training received on the OISC Level 1 course, i passed my exam. Thank you!"
"My application was approved and a huge weight has been lifted from our shoulders this year "
"We used this service for the spouse visa extension application to assure that all the information was valid and correct."
Who Can Apply For A Startup Visa For Portugal?
Overview
Two particular requirement categories will make a person eligible for the start-up visa application. The entrepreneur category requirements and the business category requirements.
What is required of you to be eligible will depend on which category you fall into.
Entrepreneurial Requirements Category
You need to be a foreign entrepreneur from a non-EU country or not be a permanent resident in Portugal.
You must have the financial capacity to sustain yourself in Portugal for at least one year.
You must owe no debt to tax authorities or social security.
You must have the financial capability to buy or rent housing in the country.
You must be over 18.
Your criminal record must be clean.
Business Requirements Category
You must have a business concept that focuses on technology and innovation. This means that a suitable project will fall into one of the following categories:
Customer products and services, or commerce.
Communications.
IT.
Electronics.
Biotech.
Energy.
Healthcare.
The business plan must also be detailed enough and show perspective for the following:
Be projected to attain over €325,000 in assets or turnover in 5 years.
Create jobs.
Be able to step onto the global market.
Portugal Startup Visa Requirements
You will require several documents to be successful in your StartUp Visa Application. For this, you will need these documents:
Two identical, recent, coloured photographs that are easy to identify.
A valid passport or copy of your passport, and a valid copy of your residency card, if required.
A solid business plan and a project projection for your StartUp.
A criminal record clearance certificate from the country of your origin and residence.
A letter of motivation: expressing your interest in developing a new innovative idea in the country.
A SSN.
An updated resume or CV.
A bank statement that shows you can financially support yourself.
A Portuguese taxpayer number, otherwise known as a NIF.
Fees Associated With The Portugal Startup Visa
There are four specific categories that will cover the costs that you will incur as you go through the process of your StartUp visa application. These categories are as follows:
Fees for opening your company: The cost you incur for designing your project and getting into a new venture in Portugal, or the transfer of an existing one, is counted here. This also includes any legal service fees. However, there is no obligatory threshold for investment.
Income/sustainability funds: You will need to prove that you have a minimum amount of €5,146 to keep you afloat throughout your year-long stay in the country. Additionally, you will also need to buy or rent a home and get a registration address from it.
Government costs: These fees include the €90 payment for the visa as well as the €85.05 payment for the residence permit.
Additional fees: You will be required to pay a minimum of €400 for health insurance and legal services, as well as a cost to cover the ticket to travel to the Portugal immigration service.
How To Apply For Startup Visa In Portugal
Follow the steps shown below to apply for a Portuguese start-up visa:
Begin by creating a business plan that is thoroughly detailed in technology and innovation spheres. It must also have the potential to boost the economy and help create a Portuguese business venture.
Gather all the necessary documents. This will include a project presentation, a motivation letter, a CV or resume, and supporting documents for the application. You will also require an SSN and taxpayer number.
Fill out your application form. Ensure that you fill in all the required information on the form available on the IAPMEI website. Proceed to upload copies of the required documents when done.
Next, you need to find a certified business incubator. It is best to get a variety of incubators to accelerate your project further and faster. Once you get approval from at least one of the incubators, you can complete your application form, check it over, and submit it to the StartUp Visa platform.
You will have to wait for your visa to be approved. This can take up to 30 working days. You will be able to track the progress of your application on your IAPMEI account. Then, once your visa is approved, you will get the StartUp visa programme declaration of participation, which is valid for six months.
With the visa approval, it is time to book an appointment with your country's consulate. Present your application and all of the required documentation on the date scheduled for the appointment, and after this, you will get your StartUp visa once it is approved.
Once you get to Portugal, you should apply for residency. You, or a legal representative for you, should schedule an appointment with SEF. When here, you will be required to visit Portugal and submit your application and biometrics.
At this point, you will need to obtain a residence card. This will be received once your residency application is approved. The initial permit will be valid for two years, and after this, any renewed permits will be valid for three years.
(If you are already in Portugal, you do not need to visit a consulate in your home country; instead, submit your documentation directly to SEF.)
How Long Does The Visa Result Take?
The time it takes to process a Portugal StartUp visa is around 2 months or so. The application's final decision can take 30 days or so, but it can even take as little as 15 days in some cases.
This is why it is ideal to apply sooner rather than later and have everything required prepared in advance.
Benefits Of The Startup Visa For Portugal
There are several benefits to obtaining a Portugal Startup visa. These Benefits are as follows:
Low-Cost Portuguese Residency Access
With a Portugal Start-Up Visa, you can get a residence permit at a lower cost than you would with any other residency visa. For example, a Golden Visa requires €8,460 in the bank as well as €250,000 or more for investments.
Alternatively, with a StartUp visa, you only need to have €5,146.80 in the bank for a year.
It Is Considered An Ideal Route Into Portugal
The Portugal Start-Up Visa allows you to work, live, and enter Portugal. It is a safe country, clean, attractive, comfortable, and economically pleasant.
You do, however, need to ensure that you can meet the minimum duration of stay to retain the residency. This is six months consecutively, or eight months out of the whole year.
Assistance Of An Incubator
Being able to collaborate with a business incubator is a requirement for this visa. However, it is also a great step towards being successful in starting a business. The programme for start-up Visas includes the incubators of the National Network of Portugal. The incubator will assist in getting an office, doing paperwork, and seeking any funding, such as investments and grants.
As well as this, they can help you establish a Portuguese venture in an entrepreneurial community that is familiar with the features specific to Portuguese and European markets.
Optimised Tax
Portuguese start-up visas require the visa holders to remain in the country for 183 days per year at a minimum. This does mean that if you hold this visa type, you will also become a tax resident. You can also obtain a beneficial status to pay less tax as an NHR.
While normal tax can be up to 48%, you may be allowed to pay only 20%!
Health Care and Education
Portugal has high-quality health care and education services at a low cost. You can access these services from public facilities, or you could choose private services for a more unique approach.
Schengen Area Access: Visa-Free
You can travel and stay freely in the Schengen area for ninety out of one hundred and eighty days. This allows for business expansion.
Bringing Your Family On A Portugal Start-Up Visa
With a StartUp visa, you can include your dependent family members on the visa. Eligible family members can apply for residence permits after you have obtained yours.
Eligible family members include parents, spouses, and children under the age of 18.
Your spouse will require a clean criminal record, and you must be either in an official marriage or a recognised legal partnership. Children over 18 are eligible if they are studying full-time in the country, are unmarried, and are financially dependent on you (the parent).
Obtaining Citizenship On Portugal Startup Visa
You may qualify for permanent residency or even Portuguese citizenship once you have lived in Portugal for five years. That being said, you will need to be able to speak a minimum of A2-level Portuguese and have a clean criminal record.
You can also move in and out of Portugal freely, travel to over 180 countries, or even move throughout the Schengen Area without any prior residency application.
How Can Total Law Help?
The Portugal StartUp Visa is the ideal visa for entrepreneurs who are looking to start new businesses or move existing businesses into the country. However, getting all the paperwork in order and finding a good incubator to get you on the road to Portuguese residency can be tricky.
For this reason, you should contact Total Law and get assistance from a legal advisor or lawyer who can help with your application process. Getting an NIF and SSN can also be done with legal help from Total Law. Having legal assistance can make the whole process easier for you.
Contact Total Law today at +44 (0)333 305 9375 or message us online, to get help with your Startup visa.
Advice Package
Comprehensive immigration advice tailored to your circumstances and goals.
Application Package
Designed to make your visa application as smooth and stress-free as possible.

Fast Track Package
Premium application service that ensures your visa application is submitted to meet your deadline.
Appeal Package
Ensure you have the greatest chance of a successful appeal. We will represent you in any case.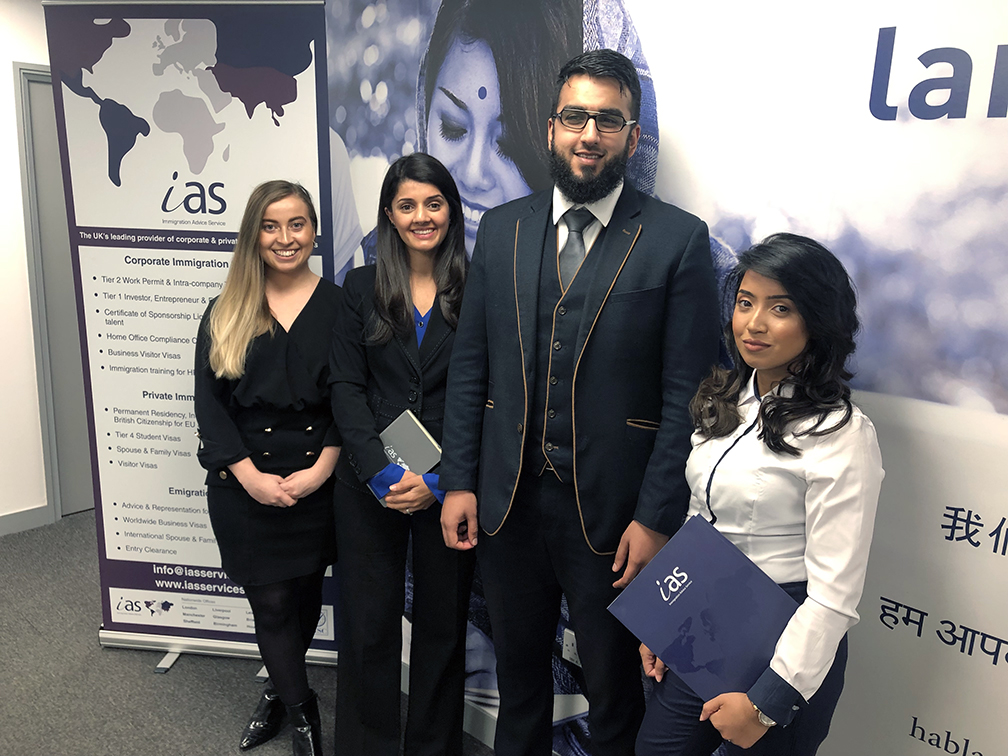 The Advice Package
During this untimed Advice Session with our professional immigration lawyers in London, you will receive our comprehensive advice, completely tailored to your needs and your situation.
Request the Advice Package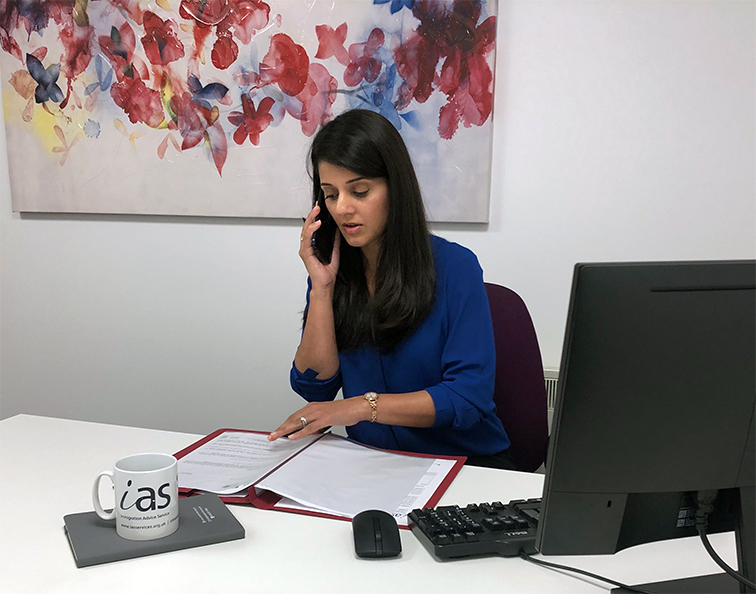 The Application Package
With our Application Package, your dedicated immigration lawyer will advise you on your application process and eligibility. Your caseworker will then complete and submit your forms to the Home Office on your behalf.
Request the Application Package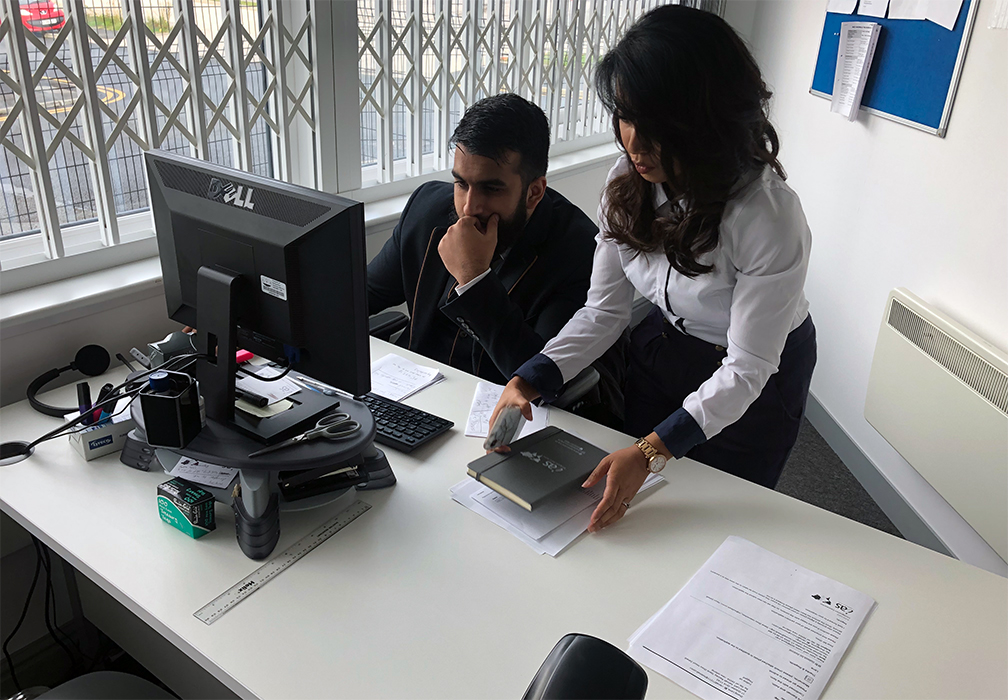 The Fast Track Package
Our Fast-Track Application Package is a premium service for those who need to submit their application in time with their deadlines. Your case will become a top priority for our lawyers and you will benefit from our highest-quality services.
Request the Fast Track Package
The Appeal Package
By choosing our Appeal Package, you can rely on our lawyers' legal knowledge and experience to ensure you have the highest chance of a successful appeal. We will also fully represent you in any hearings/tribunals.
Request the Appeal Package
Related pages for your continued reading.