Portugal Citizenship By Investment
You can take many routes to gain Portuguese citizenship, although each type will be used for a different reason. However, investment is one of the easiest ways to get Portuguese citizenship. At Total Law we can assist in arranging your documents and help you apply.
Citizenship by investment is not ideal for everyone, but at Total Law, we can help you find out if it is an option for you, and what your options are if not. Contact one of our advisors today at +44 (0)333 305 9375 and we can help you get started!
An Introduction To The Portugal Citizenship By Investment
As of 2023, there have been some changes to the Golden Visa. Some recent clarifications will not have any massive effect but with some adaptations to what investment types are accepted.
Let's break down what there is to understand about the Portugal Golden Visa program:
Portuguese Golden Visas provide a range of fairly diverse affordable investment options that applicants can choose from to obtain a residence permit.
Under the Golden visa program, it is only necessary for you to be in the country for a minimum of seven days per year. You can stay for longer, but seven days per minimum is the required amount of time to be in Portugal.
The Portugal Golden Visa program gives you access visa-free to the Schengen states.
You can become a citizen of Portugal after five years of having the Golden visa as long as you sustain your investment.
Portugal is considered to be safe, secure, and affordable. High quality of life in the country is considered to be high, with it having a good education and healthcare system, a solid infrastructure, and a wonderful climate.
The Golden Visa program in Portugal is also known as 'the residence permit for investment activity', or the ARI and it is designed for non-EU citizens. After 5 years with a Golden Visa, investors can apply for permanent residency.
"I'm very happy with the standard of training received on the OISC Level 1 course, i passed my exam. Thank you!"
"My application was approved and a huge weight has been lifted from our shoulders this year "
"We used this service for the spouse visa extension application to assure that all the information was valid and correct."
Benefits Of Portugal's Citizenship By Investment
There are several benefits to choosing the Golden Visa program and investment to gain citizenship in Portugal.
There are benefits to this way of gaining citizenship, such as:
Visa-Free Travel
Golden Visa permits will register you in the Schengen Area central system. This means that you can actively travel within Europe without needing to have another visa.
After your five years of holding a Golden Visa, you can then decide to get Portuguese citizenship, and if you do, then you also get a Portuguese passport. A Portuguese passport allows you visa-free travel to 188 countries.
Living, Working, And Studying In Portugal
The Portuguese Golden Visa program will also allow applicants to live, work, and study in Portugal. That being said, if you were to decide to live full-time in Portugal then this would require you to also get medical insurance. On the other hand, you will also have full access to all of the Portuguese public services, which include education and healthcare.
You also do not need to relocate to Portugal to maintain your residence permit. Simply staying in the country for a minimum of seven days per year is enough to allow you to continue to hold your permit.
Family Reunification
The person who applies for the Golden Visa is considered the primary applicant, and this person may extend the Portuguese Golden Visa to family members. The application process is the same for the primary applicant and the dependants who follow.
The family members of the applicant who can apply alongside the main applicant include the following person(s):
The spouse of the primary applicant.
Children under the age of 18.
Any dependent children under 26 years of age, as long as they are full-time students and are not married.
Parents of the primary applicant, over the age of 65.
Citizenship And Passport
While you are not automatically given citizenship with a Golden Visa, you can apply for citizenship after you have held a Golden Visa for five years. There are requirements however, these requirements are as follows:
There must be no outstanding tax payments in Portugal.
You must have a clean criminal record in both Portugal and your home country.
You must have entered and then passed a basic language test for the Portuguese language.
You are eligible to apply for Portugal citizenship within five years of holding a Golden Visa.
Tax Benefits
The Portuguese Golden Visa program does not bring any tax responsibility to the applicant unless they reside in Portugal for any more than 183 days of the year. If the applicant does spend more than 183 days in Portugal out of the year, they will then become a tax resident.
That being said, Portugal's tax regime for foreigners who are relocating to the country and becoming tax residents is very favourable. Via the NHR (Non-habitual residency program) the country offers exemptions from income tax for the first decade of residence. The program also saw some changes back in 2020, which made foreign pensioners exempt from getting a tax break on pension incomes.
Overall Benefits
Becoming a Golden Visa applicant in Portugal gives you the right to work and live in Portugal, yet you are not required to do so. The country's tax regime is also ideal. You can qualify to gain residency by investing €280,000, which is one of the lowest thresholds for investment rates in all of Europe.
Once you have had your Golden Visa after five years you are also eligible for citizenship or permanent residency, which leads to a Portuguese passport. The passport allows you to work, live, and even study anywhere in the EU.
Eligibility For A Citizenship By Investment In Portugal
Overview
There are certain things you will want to keep in mind when applying for citizenship by investment in Portugal. There are different eligibility requirements and criteria that need to be met.
However, the easiest to understand is that this visa type is available to any non-EU, EEA, or Swiss national to apply for.
Minimum Investment Requirement
To be able to qualify for the Portugal Golden Visa, a qualifying investment is required to be made. Investment categories vary, but it is important to be aware that the opinions are currently being changed (as of 2023).
Family Members
You can extend your Golden Visa to your family members, however, this only includes spouses, children, and dependants as previously listed. This is done under family reunification.
Portugal Golden Visa Investment Options
Overview
The Golden Visa program for Portugal has different options for investment. At the time of writing these include the following:
Real Estate Acquisition.
Fund Subscription.
Capital Transfers.
Donations.
Companies.
Be aware that both real estate acquisition and capital transfer investment types are soon to be stopped. While they are still currently active options, it is wise to choose another investment type and keep an eye on the Golden Visa program regulations as they are updated.
Real Estate Acquisition (Soon To Be Stopped)
The Golden Visa program has had the option to acquire real estate worth over €500,000 or more in Portugal, but be aware that this is soon to be stopped.
If the real estate property is in a low-density area then the minimum amount for investment drops by 20% to €400,000.
If you acquire real estate that is older than 30 years old, in urban rehabilitation areas, and renovate it to a minimum of €350,000 this is also applicable.
If you are in a low-density area in Portugal, the minimum amount drops to another 20% to €280,000.
However, if many applicants purchase a single property for a larger amount then investment amounts may be combined.
Do remember that this option is soon to be stopped though and may not apply to applicants for much longer.
Capital Transfer (Soon To Be Stopped)
This option means transferring a minimum amount of €1.5 million to the country of Portugal as a capital transfer. Do note, that this option is soon to be unavailable.
Fund Subscription
Fund subscriptions are still available and are available for investors in the future. However, that being said, this option is also soon to stop for real estate-related funding.
Under fund subscriptions a minimum amount of €500,000 needs to be subscribed to a qualifying Portuguese fund.
Company
In company investment, there needs to be the creation of at least 10 new full-time jobs in a Portuguese business. This business needs to be owned by you as a primary applicant.
You can also create a minimum amount of 8 new full-time jobs in a business formed and run in a low-density area in Portugal, as owned by the primary applicant.
Alternatively, you could also invest a minimum amount of €500,000 into an existing Portuguese business. In this regard, the business must, as a result, create a minimum amount of 5 new full-time jobs for a minimum of 3 years.
Donation
The final option is a donation. In the case of a donation, you must invest a minimum amount of 250,000 into preserving national heritage in the country.
Alternatively, applicants could also invest a minimum amount of 500,000 into research or development activities in the country.
Golden Visa Portugal Requirements
Although the Golden Visa is one of the most easily acquired forms of residence permit in Portugal, there are still some significant requirements that are worth noting.
Minimum Requirement For Residence
There is a low stay requirement for the Portugal Golden Visa with a minimum of seven days per year in Portugal on average.
Be aware that as of 2020 the initial residence permits became valid for two years instead of one this was due to changes in the immigration law in Portugal. Renewal cards are also valid for two years. In both cases, it is required that the holder of these permits be in Portugal for a minimum of fourteen days per permit.
Make A Qualifying Investment And Maintain This For 5 Years
It is a requirement that applicants present supporting evidence that they have individually made an investment that meets the minimum required amount. The primary applicant is also required to maintain this investment as long as they and their dependents hold a Portugal Golden Visa status.
Once an applicant becomes a permanent resident or becomes a Portuguese citizen the investment no longer needs to be maintained. This can then be liquidated if the applicant wishes.
Valid Documentation
Appropriate and valid documentation must be provided for your application. The documents you will need to provide are as follows:
A copy of your passport or another government-issued document for travel.
Proof/evidence of the qualifying investment made individually by the primary applicant.
A declaration from a Portuguese financial institution confirming that the transfer of funds has been made.
Proof the applicant has healthcare coverage. (If in Portugal then this would be from the NHS in Portugal, outside of Portugal would be an internationally covered insurance company.)
Valid criminal record from the country of residence issued within 3 months/45 days of the submission of the form.
A form allowing SEF to access criminal records in Portugal.
Documents showing good standing with the Portuguese Tax and Customs Authority as well as the Social Security system.
A declaration of sworn compliance with the minimum requirements for investment for the 5-year necessary period.
A receipt of the ARI application payment.
Note that unless it is otherwise stated, it is advisable to have all aforementioned documentation issues within 3 months or 45 days before your application submission.
Legalisation & Translation Of Documents
Ensure that all of the above documents are legalised, especially if they are issued by a non-Portuguese entity. Legalisation needs to have an apostille should the subject country be part of the Hague Convention.
Be aware that any document that is not originally in Portuguese will also need to undergo translation into the Portuguese language. After this, it will also need to be certified. Certification is often performed by a notary.
NIF Numbers
If you have a lawyer in the process with you (this is advised) then you can provide them with the power of attorney and they can complete this step without you being in Portugal, making it easier on you (the applicant).
To get an NIF number, you will need:
Proof of address in your residing country.
Government-issued ID and proof of address taken to a Financas office in Portugal.
Doing so gets you an NIF number within 1 hour.
Portuguese Bank Account
Foreigners and non-residents will find it fairly easy to open an account in Portugal. To do this, follow the steps below:
Collect your passport, NIF number, Portuguese phone number, proof of address, and proof of income. Take these to the branch of the chosen bank.
Open an account.
Note that every law firm will have selective banks that they work closest with. Always ask for advice first to ensure things move ahead quickly.
Cost Of Applying For A Portugal Golden Visa
To best prepare oneself for the application of a Portugal Golden Visa, it is wise to be aware of the fees associated with the application process. This means that outside of the investment that gains you a Golden Visa, there are additional related fees you should be aware of.
The fees related to the application process include:
The Processing Fee: This payment is required at the initial application and every subsequent renewal: €533 per applicant (& €83 per dependant)
The Initial Application Fee: This payment is required only for the initial application: €5,325 per person.
Renewal Application Fees: This is required for every application renewal: €2,663 per person.
Legal Fees: These payments will be made throughout the process and the amount can vary between different law firms and different investment types.
How To Get A Golden Visa In Portugal: Application Process
The Golden Visa for Portugal has a fairly straightforward process. If you take the steps as necessary and ensure you have the correct documentation on hand, you will be more likely to have a swift and successful application.
Timeline For The Golden Visa Process
The timeline for obtaining a Portugal golden visa depends on you and how quickly you arrange your documents and continue the process. The timeline can take from 6 months to a year overall, and it takes 5 years of residency plus 6-12 months to gain citizenship via a Golden Visa.
Steps For Obtaining Portugal Citizenship By Investment
You should start the process by looking over the type of investments you can make, and choose the one most viable for you to move forward with.
Ensure that you have all necessary documents gathered, for yourself and any dependants. This includes the process of getting documents translated, and notarised, as well as apostilles and certification. Getting a professional advisor from Total Law can help you to get through this process quicker. Call us on 0333 305 9375 to find an advisor who can help you.
Acquire your NIF and bank account. This can be done in a single day in Portugal, or you can assign this task to your lawyers.
Finalise your investment.
Submit your pre-application online to SEF. It can take 2 months from your submission of documents to the date of your appointment on average.
Once your pre-application has been analysed, SEF will give you dates to choose from for a biometrics appointment. Choose your date and show up on said date (yourself and any dependants).
You now gain your Portugal golden visa residence. Each residence card is valid for 2 years and will need to be renewed at the end of the period. It will take around 4 months from your appointment with SEF until you get your residence cards.
After 5 years of being a golden visa residence card holder, you can apply for citizenship. This can take from 6 months to a year.
Comparison Of Paths To Portugal Citizenship
The most common path to Portugal citizenship is Naturalisation. Naturalisation is when a person has lived in the country for at least 5 years. This is achievable on any type of residence permit for Portugal. This is applicable for those who have been on work, family reunification, student, D7, and so on.
Alternatively, another path would be via descent. Although ancestry is not considered a separate path, having descendants who are Portuguese can lead to a Portuguese passport.
Marriage, birth and adoption are all also paths to Portuguese citizenship. In the case of marriage, the relationship must be active and valid at the time of the application.
The Golden Visa and Naturalisation are the easiest paths to getting Portugal citizenship due to the minimal paperwork and easier path. However, these do not apply to everyone, so it is best to select the pathway that is best suited to the individual.
How Total Law Can Help
Total Law can help you get started on gaining Portuguese citizenship by investing in many ways. Total Law has an advice package that can help you to better understand the process and what you need to be prepared for your application.
At Total Law we can also help you through your application with our application package. It can be very handy to have a lawyer assist you through the process, speeding it up, especially when it comes to getting your NIF and bank account set up.
Alternatively, we can also help with our Fast Track package to get you through the process quickly and smoothly, or our Appeal Package.
Whatever you need in your application, Total Law is here to help. Give us a call at 0333 305 9375 to get started!
Advice Package
Comprehensive immigration advice tailored to your circumstances and goals.
Application Package
Designed to make your visa application as smooth and stress-free as possible.

Fast Track Package
Premium application service that ensures your visa application is submitted to meet your deadline.
Appeal Package
Ensure you have the greatest chance of a successful appeal. We will represent you in any case.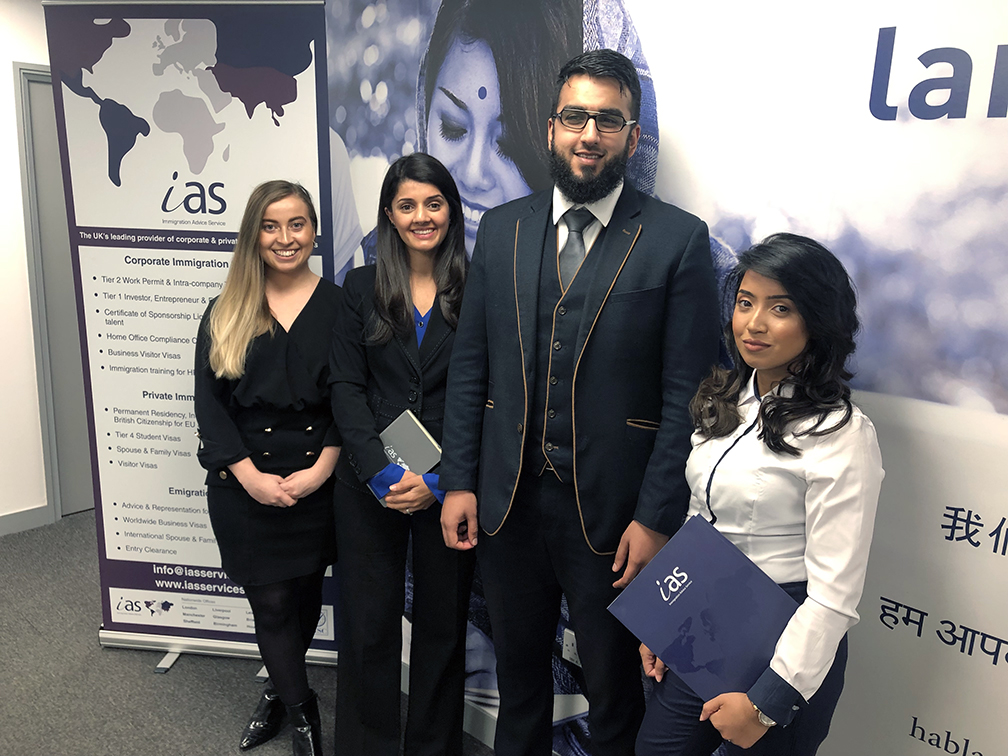 The Advice Package
During this untimed Advice Session with our professional immigration lawyers in London, you will receive our comprehensive advice, completely tailored to your needs and your situation.
Request the Advice Package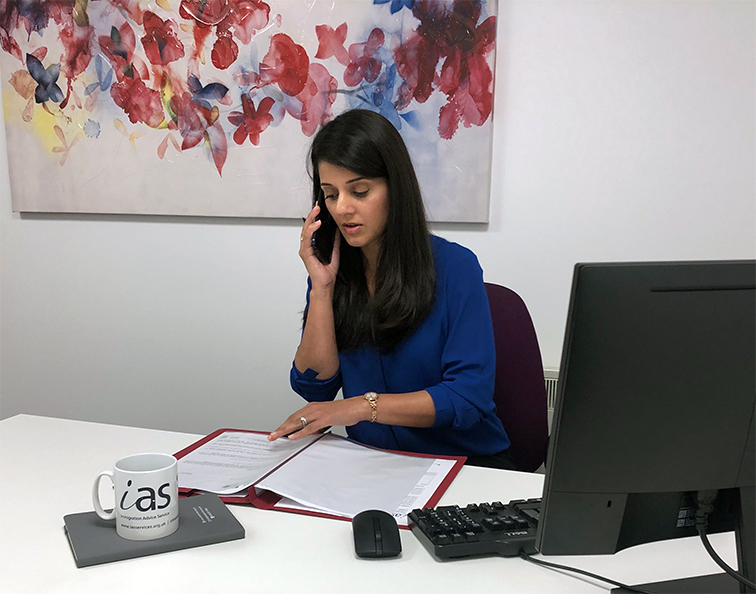 The Application Package
With our Application Package, your dedicated immigration lawyer will advise you on your application process and eligibility. Your caseworker will then complete and submit your forms to the Home Office on your behalf.
Request the Application Package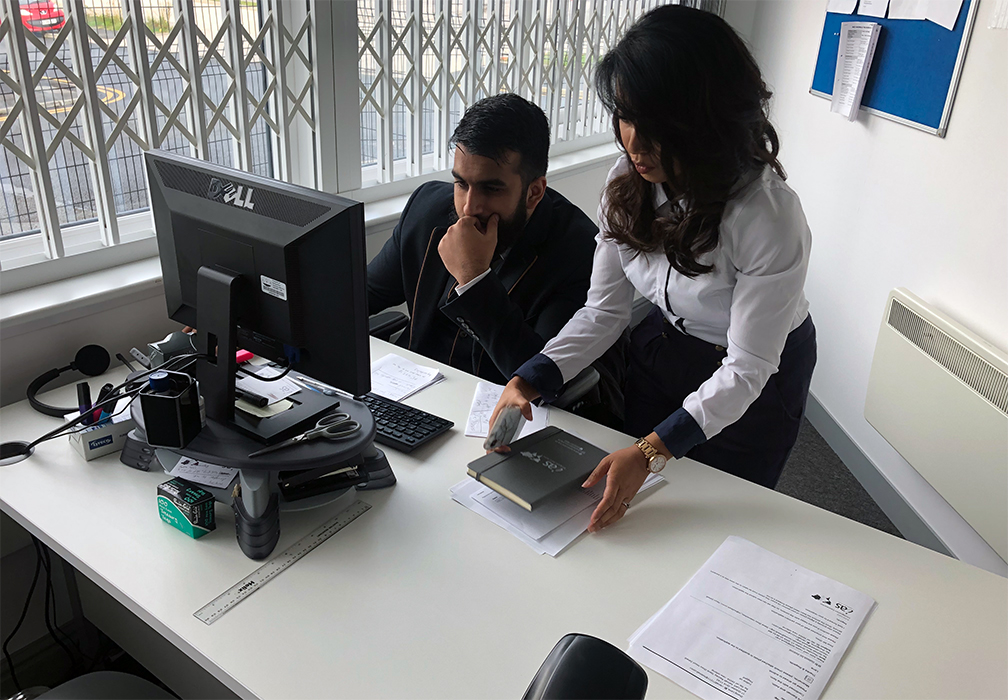 The Fast Track Package
Our Fast-Track Application Package is a premium service for those who need to submit their application in time with their deadlines. Your case will become a top priority for our lawyers and you will benefit from our highest-quality services.
Request the Fast Track Package
The Appeal Package
By choosing our Appeal Package, you can rely on our lawyers' legal knowledge and experience to ensure you have the highest chance of a successful appeal. We will also fully represent you in any hearings/tribunals.
Request the Appeal Package
Related pages for your continued reading.