Portugal Visit Visa From Dubai & UAE
A visa is needed if you are looking to travel for a visit to Portugal from Dubai and the wider country of the United Arab Emirates (UAE).
Contact Total Law today at +44 (0)333 305 9375 or request a free callback on our website for any advice with your application for a Portugal Visit Visa from Dubai and the UAE.
Portugal Visit Visa From Dubai & UAE Overview
If you're looking to travel to Portugal from Dubai and the UAE, you will need to apply for a visa. The type of visa will depend on what your purpose for travel is. Whether you're travelling to Portugal for the tourist reasons or for work, there'll be a visa for you.
Portugal is a part of the Schengen Zone. This means that, unless there are any restrictions on your visa issued, when you apply for a Tourist Visa (Portuguese Schengen Visa) you are also allowed to enter other countries within the Schengen Zone.
Total Law can help you determine which specific visa is the most suitable for the type of visit you are making from Dubai and the UAE to Portugal, and what you will be required to provide for the application.
"I'm very happy with the standard of training received on the OISC Level 1 course, i passed my exam. Thank you!"
"My application was approved and a huge weight has been lifted from our shoulders this year "
"We used this service for the spouse visa extension application to assure that all the information was valid and correct."
Visa Types To Enter Portugal From Dubai & UAE
Portugal offers many different types of visas for anyone from Dubai and citizens of the UAE. All visas have their own eligibility criteria and required documentation.
Below are some of the most common visas to enter Portugal from Dubai and the UAE:
Tourist Visa (Schengen Visa)
The Tourist Visa (Schengen Visa) is a popular type of visa that is suitable for anyone from Dubai and citizens of the UAE who wish to visit Portugal for a short period of time. This visa allows you to travel as a tourist throughout the Schengen Zone for up to 90 days in a 180-day period.
It is up to the consulate whether you are granted a single entry or multiple entry.
The processing time for the Tourist Visa is fairly short, on average just 15 days.
Business Visa
The Business Visa is most suited for anyone who is travelling for the purpose of a business meeting, conference, event or negotiation. You are allowed in Portugal for the duration of your business event.
The processing time for the Business Visa is 15-30 days.
Work Visa (Job-seeker)
The Work Visa is for individuals who are looking for employment in Portugal. This is a single-entry visa that is valid for 120 days for those seeking a job. It can be extended for an additional 60 days.
This visa may take several months to process. It can take up to 60 days to process the Work Permit application and 2 to 3 months for the Embassy to issue an entry visa.
Transit Visa
This type of visa means you can pass through Portugal in order to reach another country and it allows you to change flights within a Portuguese airport. It permits you to wait in the international transit area in a Portuguese airport for your flight to your final destination country.
The conditions of this type of visa are that you are not allowed to leave the international transit area of an airport, even for the purpose to get some sleep in any accommodation at night.
The processing time for the Transit Visa is a minimum of 15 days.
Cultural Visa
You will need to apply for a Short Stay Visa to Portugal or a Cultural/Sports/Religious Events Visa if you are travelling to Portugal to attend or participate in a cultural, sports or religious event or if you need to enter the country as a part of a film crew.
Applying for a Cultural Visa will require you to provide an invitation from the relevant body that includes the details of the event and the entry tickets.
The processing time for the Cultural Visa is a minimum of 15 days.
Student Visa
You need to apply for a Portuguese Study Visa if you want to attend a study course, an internship or any type of academic training that is due to last 90 days or less, within a period of six months, in Portugal.
You will be required to attach a no objection letter from the educational institution or an internship agreement from the establishment.
For the Student Visa, the processing time is within 60 days.
Family Reunion Visa
Close family members of Portuguese citizens and residents can apply for a Family Reunion Residency Visa. This usually allows two entries into the country and four months of stay in Portugal. You are then expected to apply for a residence permit after entry into the country.
The processing time for the Family Reunion Visa is 60 days on average.
Temporary Stay Visa
Temporary Stay Visas are issued to individuals who need to stay in Portugal for over three months, but less than a year. This could be granted to individuals including seasonal workers, exchange students, digital nomads and those seeking particular medical treatments. Medical treatments could include chemotherapy, dental and plastic surgery, fertility treatment and organ transplants.
Portugal's Digital Nomad Visa is a particularly popular visa type and allows foreign nationals to live there while working for employers that are located abroad. You can use this for all kinds of work such as content creation, editing, media etc. With a Temporary Stay Visa for a digital nomad, you can stay for 12 months in Portugal. You can't use it to obtain residency, but you can extend it four times.
The processing time is a minimum of 2 weeks, but this might be extended up to 30 days, or 60 days if there is an exceptional circumstances.
Golden Visa
Individuals who can contribute to Portugal's economy through investment can apply for the Golden Visa. Investment opportunities include property purchases, investment in scientific research and acquisition of fund units.
This permit can be renewed every two years, with the investment minimum being €250,000. You can also bring your close family with you from Dubai to Portugal. This includes dependent children, spouses, parents and siblings.
The Golden Visa has a current processing time of 8-10 months. However, there is a significant backlog of applications so the process could take longer.
General Portugal Visit Visa Required Documents
While some visas require a few additional documents, generally you need to submit the following paperwork:
Valid Passport: A passport that has a minimum of six months validity beyond the intended length of stay in Portugal is essential. Make sure the passport has at least two blank pages for allow enough space for visa stamping.
Bank Statement: Applicants need to provide a stamped bank statement that covers the last three months to prove they have sufficient funds to cover their stay in Portugal.
Recent Passport-size Photo: A passport-size photo that was taken recently with a white background is needed. The photograph must be clear and adhere to the specific dimensions that is asked.
No Objection Certificate (NOC) for Employed Applicants: If you are employed, obtaining an NOC from your employer is required. This letter should include information such as your job position, salary, duration of employment, and the purpose and duration of your stay in Portugal.
Self-Employed and Sponsorship Documentation: Applicants must give business ownership and income evidence. Those who are under sponsorship should submit relevant sponsorship documents, including a sponsorship letter detailing facts like the relationship and support for the trip.
Travel Itinerary: Include information about travel plans such as flight bookings and accommodations.
Travel Insurance: Valid travel insurance that includes coverage of medical expenses in the Schengen Area.
For Minors: If you are travelling with minors, additional documentation, such as consent letters from parents or legal guardians, might be essential.
Visa Fee for Portugal Visit Visa from Dubai & UAE
Below is a summary of the main fees you will have to pay for a visa from Dubai to Portugal:
Tourist Visa: €207
Business Visa: €207
Work Visa: €905
Student Visa: €310
Family Reunion Visa: €388
Temporary Stay Visa: €259
Golden Visa: €1293
You must make sure you budget according to your own personal situation, as you may have to additionally pay the following:
Biometric Fees: €39 for acquiring fingerprints and photographs for your visa application
Healthcare Charges: €65 for health insurance coverage in Portugal
Accommodation Verifications: €26 for checking and validating your accommodation bookings or stays whilst in Portugal
Dependant Fees: €129 per dependant if you're bringing any family members like a spouse or children
Service Charges: €52 for processing the entire application, normally charged by third-party visa application services
Expedited Processing Fees: €78 for faster processing of your visa application if you need it processed with top priority
How Do I Apply for a Portugal Visa From Dubai & UAE?
Getting a successful Portugal Visit Visa from Dubai and the UAE requires a number of steps that must be followed carefully.
It is important to make sure you know what the type of visa is that you require based on your travel purpose, such as tourism, business, study, family, etc.
You must also ensure that you submit all required documents and pay the necessary fees with your completed application form, otherwise you could face lengthy delays or even possible refusal.
Once you have sent your application you may be required to book an appointment at your local visa application centre or consulate. It is important that you bring all necessary paperwork to the appointment and consent to having your biometric data, such as fingerprints.
If you would like professional guidance through the whole Visit Visa application process, Total Law is here to help. Contact us at +44 (0)333 305 9375, and our expert immigration lawyers will assist you with your application from start to finish.
What to Expect from a Visit Visa Interview
At the visa appointment, you will asked some simple questions. The purpose of this interview is for the interviewer to determine if you are eligible for the visa you have applied for.
The person conducting the interview will ask a few simple questions about the purpose of your visit to Portugal. You should answer these questions as honestly as possible and to the best of your ability to avoid being denied a successful application.
Ensure that you are well prepared. You should dress appropriately, have your documents with you and make sure you are not late.
The interviewer will determine if you are suitable for the visa based on a number of factors, this includes:
Checking if you are travelling for the reason you say you are
If you might overstay your visa or not (i.e. will leave Portugal/the Schengen area before your visa expires)
If you can financially afford your trip (i.e. if you enough money to afford the entirety of your stay in Portugal/the Schengen area)
Making sure you do not present a security/criminal risk to Portugal/the Schengen area
Being sure you will abide by all of the terms and conditions of your visa
How Long Does It Take to Process a Portugal Visit Visa Application?
When you apply for a Portugal Visit Visa from Dubai and the UAE, it is crucial to understand the average processing time and the factors that may influence it.
It is hard to estimate it completely correctly but, generally, the processing time for a Portugal Visit Visa from the UAE can be from 15 to 30 working days. However, this is just an average timeline and might vary according to your personal circumstances.
During peak travel seasons such as Summer, or due to many applications, the processing time may reach beyond the average duration. It is always good to expect possible delays.
Different visa types, such as Tourist, Business, or Work Visas, might have different processing times. Some visa types may need additional verification which extends the processing period.
If you need your visa processed faster, there might be an option for expedited visa processing at an additional cost. While this can reduce your waiting time, it's essential to check with the consulate or visa application centre to understand the fees and ensure the service's availability at the time you need.
It is highly recommended to apply for the visa well before the intended travel date to ensure a smooth journey. This allows for sufficient processing time and will accommodate any unexpected delays.
How Long Is a Portugal Visit Visa Valid For?
Your visa will be valid for the time specified on your successful application. A Tourist Visa normally allows you to stay legally in Portugal for up to 90 days.
Generally, Residence Visas allow you to stay in Portugal for 4 months and enable you to obtain a one to two-year residency permit.
Other temporary stays in Portugal usually allow you to stay for up to one year.
What Happens if my Visa Application is Denied?
There are many different reasons why your application might get refused, but often it is usually an administrative matter. There might have been some required information missing or a document missing when the application was made.
This is why it is best to get advice from us at Total Law first, but if your visa application is rejected, an immigration lawyer can check the application and any supporting documentation that was submitted along with it, to see if you made any obvious errors.
Depending on the nature of your application and why it was denied, it may be possible to make an administrative appeal to the Consulate. If this is not possible, or if an appeal were to be rejected, a further appeal is typically possible to a Superior Court.
How Can Total Law Help?
You can save a lot of your own time and money by contacting our specialised immigration lawyers. Understanding Portuguese immigration and tourist laws can be difficult, and might result in delays or even a denial of your visa application. Total Law immigration lawyers can ensure your visa application for immigration or a visit to Portugal contains everything you need to maximise your chances of a successful application.
The entire team at Total Law understand the importance of your application and that it might be essential to your trip from Dubai and the UAE to Portugal. We will work with you to make each step of the process easier.
You can contact us seven days a week, either on the phone at +44 (0)333 305 9375. or by requesting a free callback on our website.
Advice Package
Comprehensive immigration advice tailored to your circumstances and goals.
Application Package
Designed to make your visa application as smooth and stress-free as possible.

Fast Track Package
Premium application service that ensures your visa application is submitted to meet your deadline.
Appeal Package
Ensure you have the greatest chance of a successful appeal. We will represent you in any case.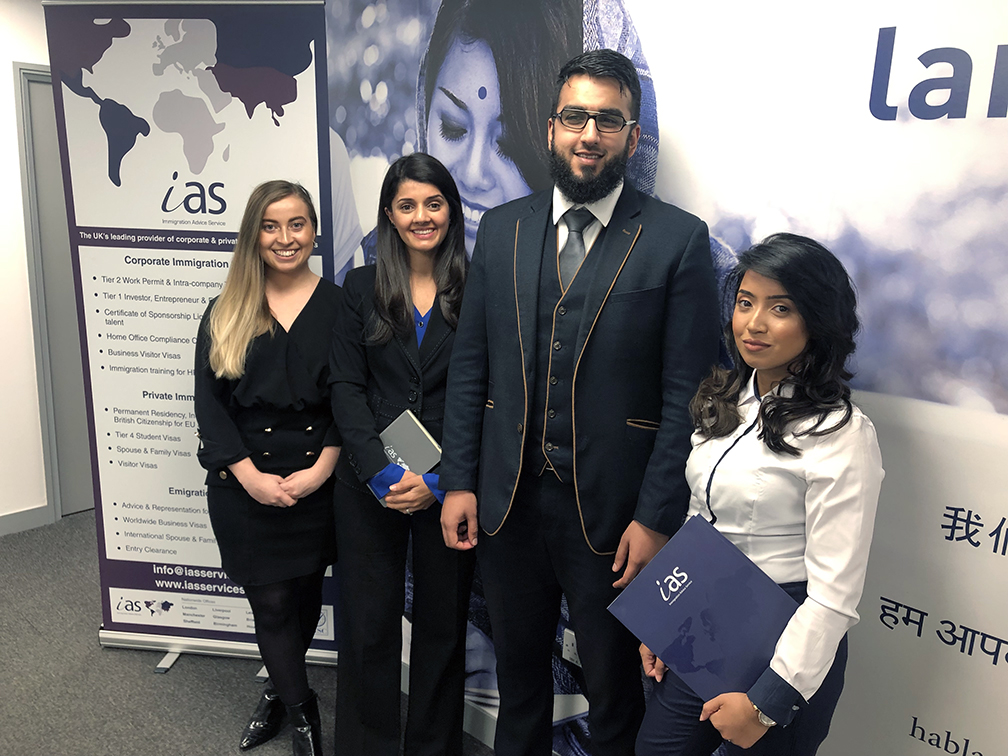 The Advice Package
During this untimed Advice Session with our professional immigration lawyers in London, you will receive our comprehensive advice, completely tailored to your needs and your situation.
Request the Advice Package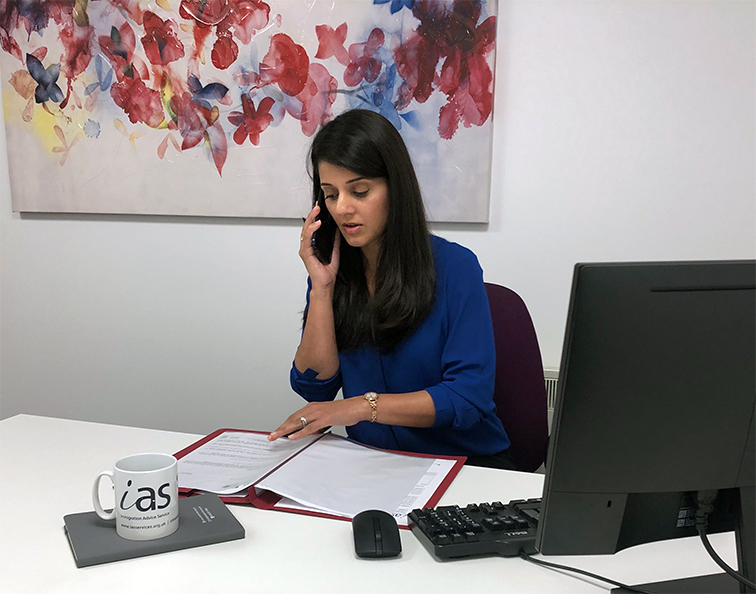 The Application Package
With our Application Package, your dedicated immigration lawyer will advise you on your application process and eligibility. Your caseworker will then complete and submit your forms to the Home Office on your behalf.
Request the Application Package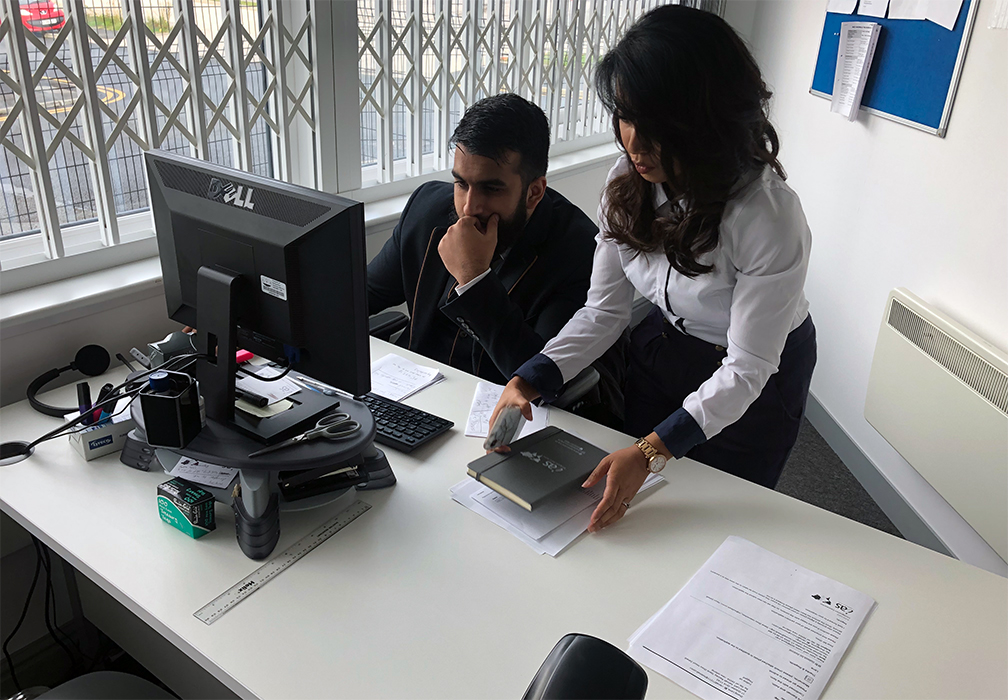 The Fast Track Package
Our Fast-Track Application Package is a premium service for those who need to submit their application in time with their deadlines. Your case will become a top priority for our lawyers and you will benefit from our highest-quality services.
Request the Fast Track Package
The Appeal Package
By choosing our Appeal Package, you can rely on our lawyers' legal knowledge and experience to ensure you have the highest chance of a successful appeal. We will also fully represent you in any hearings/tribunals.
Request the Appeal Package
Related pages for your continued reading.
It is only a possibility if the guidelines given while processing the visa have been violated by you, the visa holder. It can happen from a failure to submit the needed requirements. This doesn't cause revocation but the complications related to this could lead to further action.
Yes, you are allowed to travel to any of the Schengen Countries. Make sure to specify what countries you will be visiting during your application process.
The interview could last up to 10 – 15 minutes. In some cases, it might last longer depending on how you answer the questions or if the interviewer is happy with the answers you have given.
Can residents of the UAE apply for a Portugal visa from within Dubai?
Yes, UAE residents can apply for a Portugal visa from Dubai at the official Portuguese embassy, consulate, or authorised visa application centres. Professional services like Total Law are also here to guide you through the application process.
International students in Portugal are allowed to work part-time during their studies, subject to certain restrictions and regulations. It is good to consult with the university's international office or a legal expert team, such as Total Law at +1 844 290 6312, to understand your specific work rights and permissions.