Portugal Seasonal Work Visa From UAE
If you are from the UAE and looking for seasonal work in Portugal, you will need to apply for a Portugal Seasonal Work Visa.
While the application process can be difficult, Total Law can help. Our expert Immigration Lawyers can help determine your eligibility for the visa, as well as assist you throughout your application. Call us at +44 (0)333 305 9375.
Portugal Seasonal Work Visa From UAE: An Overview
If you are from the UAE, acquiring a short-stay Seasonal Visa or a Temporary-stay Visa is necessary. The visa allows you to reside for either 90 days or 9 months, depending on the visa you apply for and there is also the possibility of extending for a further 3 months.
A Seasonal Work Visa provides multiple benefits including employment rights and the opportunity to live and work in Portugal. Seasonal workers are also eligible for social security benefits, such as healthcare and unemployment insurance.
As a UAE citizen applying for the visa, you will need a work offer from a Portuguese company before applying. The position must be seasonal and adhere to specific standards. You will also need to meet the health requirements, have a valid passport, sufficient travel insurance and pay a visa fee.
"I'm very happy with the standard of training received on the OISC Level 1 course, i passed my exam. Thank you!"
"My application was approved and a huge weight has been lifted from our shoulders this year "
"We used this service for the spouse visa extension application to assure that all the information was valid and correct."
Portugal Seasonal Visa: Types of Jobs and Industries
Some examples of high-demand seasonal jobs and industries that you can work while on a Portugal Seasonal Visa include:
Working as a representative for a hotel, bar, or club: These types of positions provide a base salary with the potential for earning an additional commission. June, July, August, and September are usually when these jobs are available.
Hospitality: Positions within the hospitality industry are often seasonal and popular with overseas workers.
Childcare: The demand for childcare workers increases in the summer, making it the ideal option if you're looking for seasonal employment.
Your work must also be mentioned in the following industries recognized by the Portuguese immigration authorities:
Hospitality and dining.
Food and beverage industries.
Retail and wholesale commerce.
Construction.
Land transport.
Agriculture.
The main opportunities for advancement and career development for a seasonal worker are networking and the opportunity for permanent residence.
Eligibility and Conditions for a Seasonal Work Visa in Portugal
You must meet the eligibility requirements and have the correct paperwork to be approved for a Seasonal Work Visa.
The criteria you must meet are:
Be at least 18 years old.
Have an arranged job offer from a Portuguese employer.
Clean criminal record
Documents Required for a Seasonal Work Visa
The documentation needed includes
Visa application form.
Passport which is valid for up to six months after the end of your stay and includes two blank pages.
Proof of return travel to the UAE.
A work contract from a Portuguese employer that specifies the location, time, duration, pay, vacation time and type of work to be undertaken,
Evidence of accommodation in Portugal, this can be a rental agreement or a letter from your employer.
An authorization form allowing the Immigration and Border Services (SEF) access to Portuguese criminal records.
Approved medical insurance from a recognized provider
To demonstrate (if necessary) adherence to national legislative standards for regulated professions.
Two recent passport photos
Proof of financial means to support yourself in Portugal, such as bank statements
Obtaining a Seasonal Work Visa in Portugal From the UAE
Once you are eligible and have an offer of employment, you can obtain and complete the visa application form, which is available on the website of your nearest Portuguese Embassy or Consulate.
You must submit your application form, along with the necessary supporting documentation, to the Portuguese Embassy or Consulate in the UAE. At this point in your application, you should be prepared to pay the visa application fee.
If you need support when applying for a Seasonal Work Visa then reach out to Total Law for advice and guidance to avoid any potential delays or even refusal.
Portugal Seasonal Work Visa Fees and Processing Times
It can take 15 to 60 days to process the Seasonal Worker Visa application so you can expect to be issued a visa within two to three months. You will also need to pay the processing cost of €90.
Some factors can impact how quickly your application for the visa is processed. For example, the accuracy of your application form and supporting documents can affect the success rate of your application. The time of year and workload of the Portuguese embassy or consulate where you are applying will also have a measurable impact.
You can contact our expert Immigration Lawyers at Total Law if you have any concerns or difficulties regarding the time it will take to process your application.
Having the correct and necessary documentation, sending in your application well before the date of travel, and maintaining regular contact with the Portuguese Embassy to get updates on your application are all things you can do to shorten the processing time.
Rights and Protections for Seasonal Workers in Portugal
All seasonal employees are entitled to equal treatment under Portuguese labor legislation. As a result, where appropriate and on a pro-rata basis, seasonal employees are entitled to the same rights and benefits as full-time employees. This includes the monthly minimum wage, which is €886.67.
Employment Contract
The employment contract should clearly outline important information, and the employer is required to provide written notice of the following working conditions within 60 days of the start of employment:
Employer's name.
Location of the job.
Terms and conditions that apply.
Start and end of the contract.
Number of hours worked by the employee.
Rate of pay.
Any instruments used for collective bargaining.
The employee's compensation fund.
The employer's accident insurance policy.
Whether paid for or offered without charge, accommodations made by an employer for an employee must ensure that the employee complies with all applicable health and safety standards.
These clauses will need to be a part of the employment contract. A monthly income matching the cost and housing terms may be required if it is provided by the company for a charge.
However, this income cannot be deducted automatically from the seasonal employee's pay or equal to more than 20% of their wage.
Payslip
Employees are entitled to receive a monthly payslip from their employer. Each payslip should include information about their compensation. Payroll records must also be kept for at least five years and are subject to audit.
Working environment
Seasonal workers in Portugal from the UAE have to work in a safe and hygienic environment. The employer is required to abide by the preventative concepts, recommendations, and regulations about workplace safety, sanitation, and health.
Employers are also required to undertake relevant corporate H&S initiatives; this entails setting up and maintaining suitable H&S services and other preventive measures, such as performing risk exposure assessments, administering tests, and other activities related to occupational risks and health monitoring. The employer will also need to provide an internal structure that covers first aid, fire fighting, and employee evacuation in cases of critical and immediate danger.
For UAE workers, there are no specific travel or mobility restrictions as you are free to move within Portugal. It's crucial to notify the local authorities of your accommodation so they can keep track of your whereabouts.
On the other hand, leaving Portugal during your work period can affect your visa as your eligibility for extensions or the validity of your visa may be impacted if you briefly leave the country.
Extending Your Stay in Portugal: Options and Requirements
Citizens from the UAE can be granted an extension if they wish to work in Portugal for longer than what was initially specified in the visa.
Holders of a Seasonal Visa will need to submit their application to extend their visa. With SEF's pre-booking system, appointments for any customer service bureau can be made by phone or online.
Documents Required for an Extension
The following documents must be sent to a SEF office when applying for a Seasonal Work Visa extension:
Two recent passport photographs
Passport or another valid travel document.
Evidence of adequate financial means
Proof of accommodation
Clean criminal record
Return ticket, unless the stay exceeds 90 days and the travel reservation has been confirmed and documented with the return date.
An extended work contract or a declaration from the employer attesting to an extension of the contract or a new contract if starting with another employer.
Proof of tax administration and social security enrolment.
Evidence of adequate illness protection.
Employer-provided health and occupational accident insurance.
With the exception of extraordinary circumstances, applications for extensions of stay must be submitted within 30 days of the day the approved stay period expires.
How Total Law Can Help
The complex requirements involved with applying for a Seasonal Work Visa can be difficult. The strict eligibility criteria, application process, and variable processing times can make the process stressful. To ensure that your application is successful and as as smooth as possible, it is best advised to contact an immigration lawyer or consultant,
Our expert team of Immigration Lawyers at Total Law will help you throughout your application process.
Whether you're looking to move to Portugal for seasonal employment or simply need to consult with an immigration lawyer for more information about your situation, we can help.
Throughout the application procedure, we will guide you and make sure that the required documents are gathered and provided precisely and on time. We will work directly with you and personalize our service to meet your needs.
For more information, call us at +44 (0)333 305 9375 or contact us online to meet one of our immigration lawyers.
Advice Package
Comprehensive immigration advice tailored to your circumstances and goals.
Application Package
Designed to make your visa application as smooth and stress-free as possible.

Fast Track Package
Premium application service that ensures your visa application is submitted to meet your deadline.
Appeal Package
Ensure you have the greatest chance of a successful appeal. We will represent you in any case.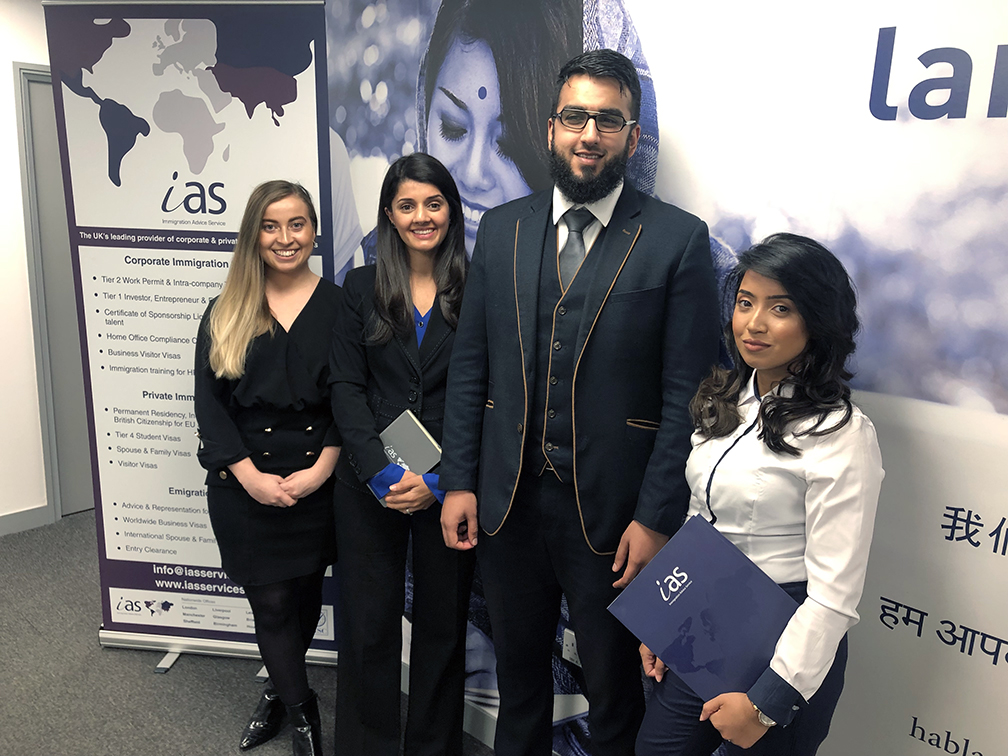 The Advice Package
During this untimed Advice Session with our professional immigration lawyers in London, you will receive our comprehensive advice, completely tailored to your needs and your situation.
Request the Advice Package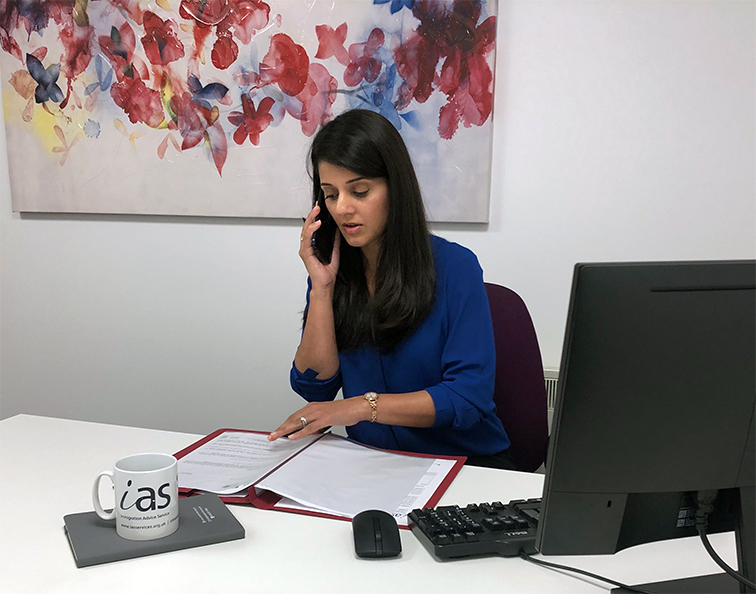 The Application Package
With our Application Package, your dedicated immigration lawyer will advise you on your application process and eligibility. Your caseworker will then complete and submit your forms to the Home Office on your behalf.
Request the Application Package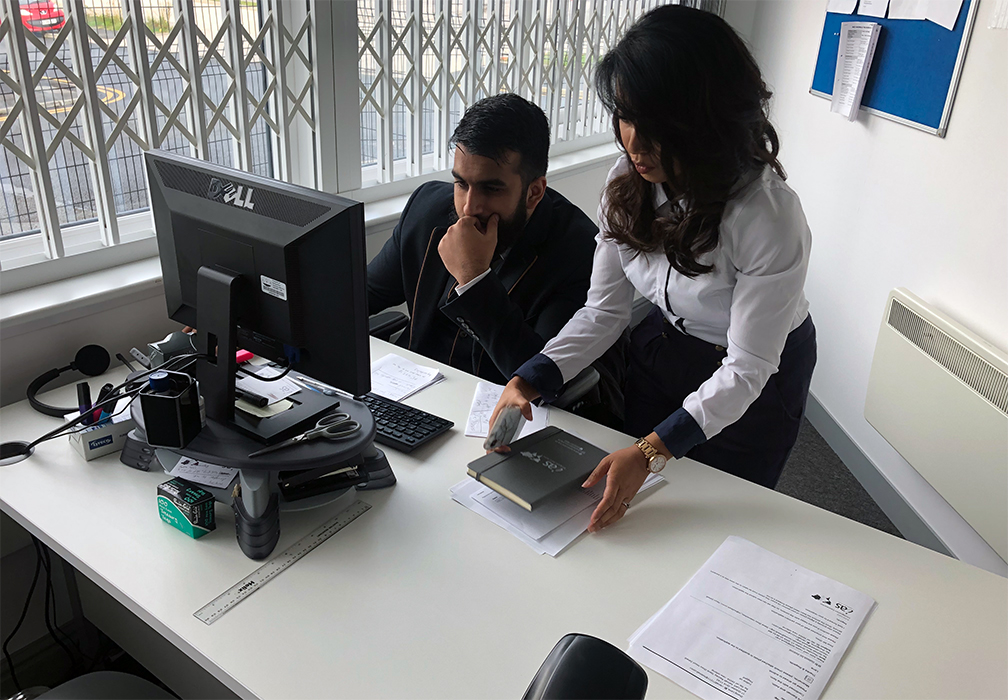 The Fast Track Package
Our Fast-Track Application Package is a premium service for those who need to submit their application in time with their deadlines. Your case will become a top priority for our lawyers and you will benefit from our highest-quality services.
Request the Fast Track Package
The Appeal Package
By choosing our Appeal Package, you can rely on our lawyers' legal knowledge and experience to ensure you have the highest chance of a successful appeal. We will also fully represent you in any hearings/tribunals.
Request the Appeal Package
Related pages for your continued reading.
Obtaining a Work Visa in Portugal is difficult as you must have a job offer from a Portuguese employer. Employers may only offer work to a UAE citizen if they are unable to find an EU/EEA/Swiss citizen to fill the position within 30 days. Your employer will also need to receive Portugal's Immigration (SEF) and Labor Authority (IEFP)
UAE Nationals can enter Portugal without a Tourist Visa for up to 90 days. This is ideal for travelers who want to look for employment or a place to live. If you wish to relocate to Portugal for a longer time, however, you may need to get a Residence Visa.
Yes, a tourist can submit a job application in Portugal. If they are not citizens of the European Union, European Economic Area or Switzerland, they must apply for a work visa.
UAE nationals can become Portuguese citizens through various ways, including:
Marriage: Portuguese citizenship is available to UAE nationals who are married or in a de facto union with a Portuguese citizen.
Golden Visa: UAE nationals who wish to invest in Portugal can become a citizen via the Golden Visa method. This method, also known as citizenship by investment.
Naturalization: UAE nationals who legally reside in Portugal for at least five years can obtain Portuguese citizenship.
By Adoption: UAE nationals, under the age of 18, who have been legally adopted by Portuguese citizens can apply for Portuguese citizenship.
Jewish Sephardics: Sephardic Jewish nationals of the UAE can obtain Portuguese citizenship. To do so, you'll need to demonstrate a historical or cultural connection to the Jewish people.
Yes, Portugal is part of the Schengen area. This means that if your Schengen Visa is valid, you can enter Portugal without needing to apply for a separate visa.