Portugal Citizenship By Investment For UAE Citizens
The Portugal Citizenship by Investment program, often referred to as the Residence Permit for Investment Activity (ARI) program or the Golden Visa, offers UAE citizens the opportunity to live in Portugal by investing.
For more information about Portuguese Citizenship by Investment for UAE citizens, contact Total Law immigration lawyers at  +44 (0)333 305 9375.
Overview of the Portugal Citizenship by Investment Program
Portugal's Citizenship by Investment program welcomes UAE investors to contribute to Portugal's economy. The initiative allows a UAE investor to get a Residence Permit and, eventually, become a Portuguese citizen after five years.
AS Portugal is a member of the European Union (EU), its citizens are able to travel freely in the EU and Schengen area, which means more opportunities for business, access to education and healthcare and favorable tax benefits.
In 2023, the government introduced a new law called the "Mais Habitação Law," which made significant changes to the Golden Visa program in Portugal. As a result, it is no longer permissible to make investments in capital transfer and real estate categories.
"I'm very happy with the standard of training received on the OISC Level 1 course, i passed my exam. Thank you!"
"My application was approved and a huge weight has been lifted from our shoulders this year "
"We used this service for the spouse visa extension application to assure that all the information was valid and correct."
Eligibility Criteria of the Portugal Golden Visa for UAE Citizens
For UAE citizens interested in applying for Portuguese citizenship through the investment program, the qualifying requirements are:
Clean criminal record.
Valid health insurance policy from an approved provider.
Meeting residency requirements
Financial means to make the necessary investment
Compliance with the program's rules and regulations
Investment Options for UAE Citizens
In acquiring Portuguese citizenship through investment, one crucial step is to choose the right investment option. These include:
Job Creation Investment
This option requires creating a minimum of ten jobs in Portugal. While there isn't a fixed financial investment amount, you'll have to demonstrate the ability to sustain these positions.
For investment via the Golden Visa route, you'll first need to establish a business in Portugal. This can involve selecting the industry, hiring staff, and submitting a business plan. The timeline depends on the type of business and how quickly you can fulfill the job creation requirement.
While the initial investment may be lower in Portugal, you should factor in the costs associated with setting up and running a business. This includes legal fees, employee salaries, and other operational expenses.
Capital Transfer Investment
The capital transfer investment option involves transferring a minimum of €1 million into a Portuguese bank account. You'll have to open a Portuguese bank account, transfer the funds, and demonstrate the legality of the source of the funds.
The primary cost for this option is the bank's fees associated with maintaining the account and facilitating the transfer. Legal fees may also apply for documenting the source of funds.
Research Investment
Investing in research activities in Portugal can qualify you for the program, provided your investment contributes to scientific or technological advancements in the country.
The process for research investments involves developing a research proposal, securing approvals, and executing the research. Costs for research investments can vary widely based on the scale and scope of the research, about €350,000. It is essential to budget for research-related expenses, including equipment, personnel and administrative costs.
Supporting National Heritage and Culture
UAE citizens with a cultural or heritage inclination can contribute to Portuguese arts, culture, and heritage preservation projects by investing for at least €250,000. This investment goes towards maintaining historic structures and national monuments.
Total Law immigration advisers can review and verify all your documents, ensuring that they meet the program's stringent requirements. This reduces the risk of delays or rejections due to missing or inaccurate paperwork. Our legal experts can develop customized strategies to address your unique circumstances and goals, ensuring that your application is optimized for success.
Benefits of Portuguese Citizenship by Investment
Overview
Portuguese citizenship through the investment program comes with numerous benefits in addition to being a fast-track pathway to residency and citizenship and access to the country's healthcare system.  Other benefits include:
Improved Business Prospects
For UAE citizens looking to expand their business horizons, Portuguese citizenship offers a strategic advantage. With access to the EU, you can establish or grow your business in one of the world's largest and most prosperous markets. It also allows for streamlined transactions and negotiations with other member states.
The business-friendly environment in Portugal and the country's extensive network of trade agreements create promising investment and entrepreneurship opportunities.
Educational Benefits
The advantages of Portuguese citizenship extend to your family's education and well-being. Portugal has an established education system with a mix of public and private institutions, providing top-quality education for all ages.
Tax Benefits for New Citizens
New citizens can benefit from a favorable tax environment that includes the Non-Habitual Resident (NHR) tax regime. If you opt for tax residency in Portugal under NHR, foreign-sourced income, such as pensions or royalties, you can be exempt from Portuguese taxation for ten years and can result in significant tax savings.
Documents Needed for Portugal Citizenship by Investment for UAE Citizens
To apply for a Portuguese Golden Visa through the investment program if you're a UAE citizen, it is crucial to gather the correct documents. These include:
Valid passport
Certified copy of birth certificate
Police clearance certificate confirming no criminal convictions.
Comprehensive health insurance policy
Depending on the chosen investment path, documents to verify your financial commitment and demonstrate business ownership
Marriage certificate ( if applicable)
Children's documents, such as birth certificate (if applicable)
Detailed business plan (if applicable)
Total Law immigration lawyers can guide you on the tax implications of acquiring Portuguese citizenship and help you structure your finances in a tax-efficient manner.
Application Process for UAE Citizens
For UAE citizens, understanding and choosing the right investment route is the first step towards obtaining Portuguese citizenship by investment.
Once you have correlated the correct paperwork you should send your visa application to the Portuguese Immigration and Borders Service (SEF). You will be required to attend an appointment at the Portuguese embassy in UAE to provide biometric data.
If approved, you can travel to Portugal and apply for an initial residence permit. This permit is usually issued for 2 years but can be renewed at the local SEF office.
Overseas investors can qualify for a Residence Permit or Portuguese citizenship if they meet the necessary residency of at least five years, as well as other requirements such as language proficiency and cultural ties to the country.
Our immigration professionals offer advice on the investment that's best for you and help you understand how a Golden Visa program works. We can help you understand and meet the mandatory requirements for Portugal citizenship or a Residence Permit, ensuring that you maintain your eligibility for citizenship throughout the process.
Processing Time for UAE Citizens to Get Portuguese Citizenship
The duration to process a Portuguese citizenship application may extend to a maximum of one year.
Several factors can influence the processing time to get your citizenship by investment in Portugal for UAE citizens. These include:
A high volume of applications to process
Verifying documents submitted with your application.
If further background checks or criminal record checks are needed
Failure to meet the Portugal citizenship program requirements
If you relocate or have multiple residences.
Seeking advice and assistance from professionals who specialize in the Golden Visa program can streamline the process and potentially reduce processing time.
How Much is the Portugal Golden Visa Application Fee?
The application fee for the Golden Visa in Portugal is €533.00 for the main applicant and €84 for each dependent family member applying. This fee must be paid before submitting the Portugal Golden Visa application.
However, as fees and requirements for visa applications can change over time, it's essential to verify the most up-to-date information through our immigration experts before proceeding with your application.
The main applicant from the UAE should also budget for ongoing costs associated with renewing their residency. The cost to renew the residence permit is about €2,663 for every family member with each renewal.
Portugal Citizenship for UAE Citizens Rejections
While Portugal's Golden Visa program offers an opportunity for UAE citizens, there are instances where applications may face rejection. Common causes for refusal include:
Missing or inaccurate documents
Financial documents not meeting the program's requirements
Mandatory residency requirements not met
Changes in your circumstances, such as criminal records or other legal issues
Updates in the criteria requirements of the visa itself
In case your application is rejected, our legal experts can guide you through the appeals process, helping you address the reasons for rejection and prepare a strong appeal.
We can ensure that your application complies with the latest immigration laws and regulations, safeguarding you from any legal complications that may arise due to changing policies.
The Appeal Process
The Portuguese Citizenship by Investment program allows for an appeals process. Upon receiving a rejection, you'll be provided with a formal notice outlining the reasons for the denial.
It is advisable to examine carefully the reasons why your application was refused as in some cases providing additional documents could rectify the issues cited in the rejection notice.
Any appeals must be submitted to the SEF within a specific timeframe (typically 30 days). Your appeal should address the reasons for the rejection and include any new documents.
The SEF will then review your appeal and the newly provided documents. They will consider whether your case now meets the program's requirements. A decision will be made to either approve your Portugal Golden Visa appeal or confirm the rejection.
You should consider seeking advice from an immigration specialist if you are considering an appeal as it can be a challenging process.
Applying for a Portuguese Golden Visa Passport as a UAE Citizen
If you are a UAE citizen with a Golden Visa Resident Permit, you can apply for a Portuguese passport once you have gained Portuguese citizenship.
A passport will confirm that you are entitled to the benefits of being a Portuguese citizen and allow you to work, live and study across the EU.
You will need to submit a passport application alongside proof of citizenship and you will need to show you have passed the integration test. This exam evaluates your knowledge of the Portuguese language, history and culture.
Processing of a passport takes around five working days and is issued for a period of five years. The cost ranges from 175 euros to 250 euros, depending on the category applied for.
There are similar costs associated with renewing the passport even if the document is lost or stolen.
Dual Citizenship in Portugal
UAE citizens can have dual citizenship in Portugal. It means you can become a Portuguese citizen without forfeiting your original citizenship although you may have to ask permission from UAE authorities before submitting your application.
Our immigration lawyers provide expert guidance and clear explanations of the Portugal Golden Visa application process, keeping you informed at every stage and helping you make well-informed decisions.
Total Law immigration lawyers can help UAE citizens apply for Portuguese citizenship by investment. Our professional lawyers specialize in immigration law and regulations, offering in-depth knowledge of the rules and regulations of Portugal's Citizenship by Investment program.
Our expert lawyers ensure that your application adheres to all legal requirements. We can provide personalized advice, helping you choose the most suitable investment option based on your financial situation and goals. We can facilitate communication with Portuguese authorities, ensuring that all correspondence is clear, complete, and submitted on time.
For more information about Portugal Citizenship by Investment for UAE citizens, contact Total Law immigration lawyers at +44 (0)333 305 9375. We are also available online.
Advice Package
Comprehensive immigration advice tailored to your circumstances and goals.
Application Package
Designed to make your visa application as smooth and stress-free as possible.

Fast Track Package
Premium application service that ensures your visa application is submitted to meet your deadline.
Appeal Package
Ensure you have the greatest chance of a successful appeal. We will represent you in any case.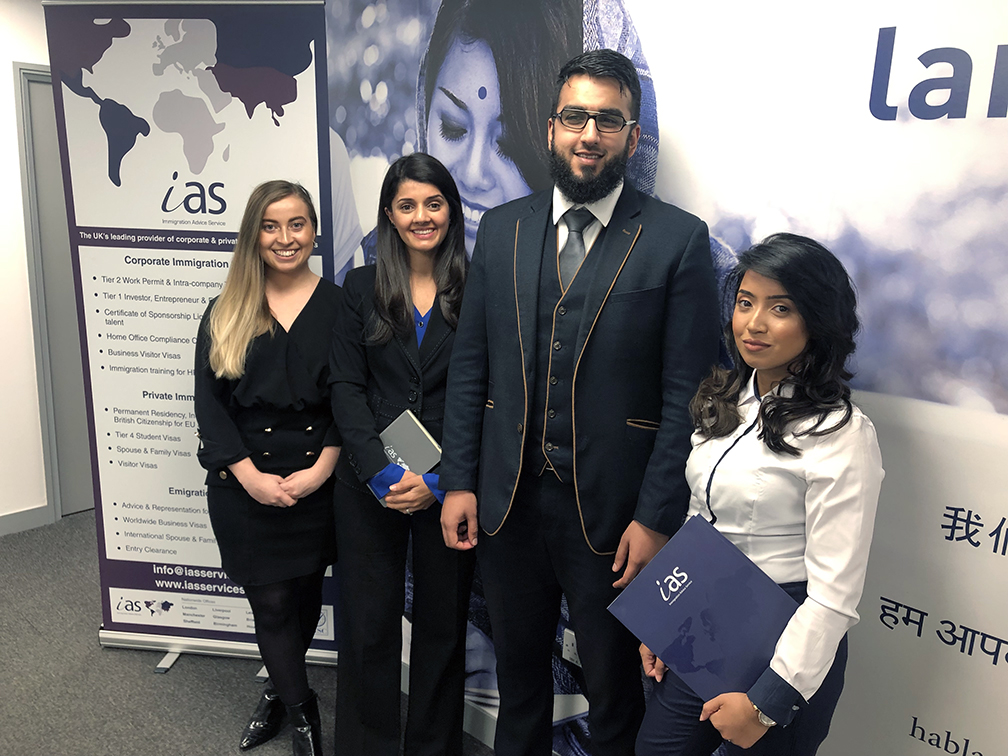 The Advice Package
During this untimed Advice Session with our professional immigration lawyers in London, you will receive our comprehensive advice, completely tailored to your needs and your situation.
Request the Advice Package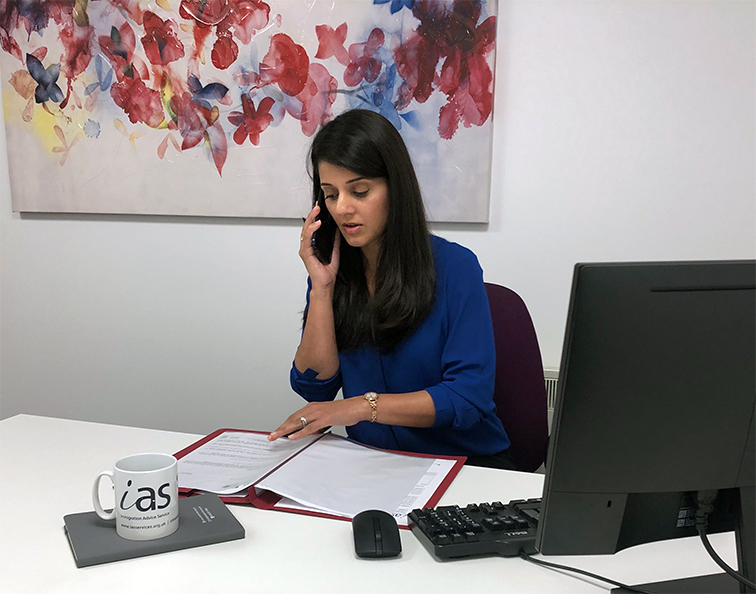 The Application Package
With our Application Package, your dedicated immigration lawyer will advise you on your application process and eligibility. Your caseworker will then complete and submit your forms to the Home Office on your behalf.
Request the Application Package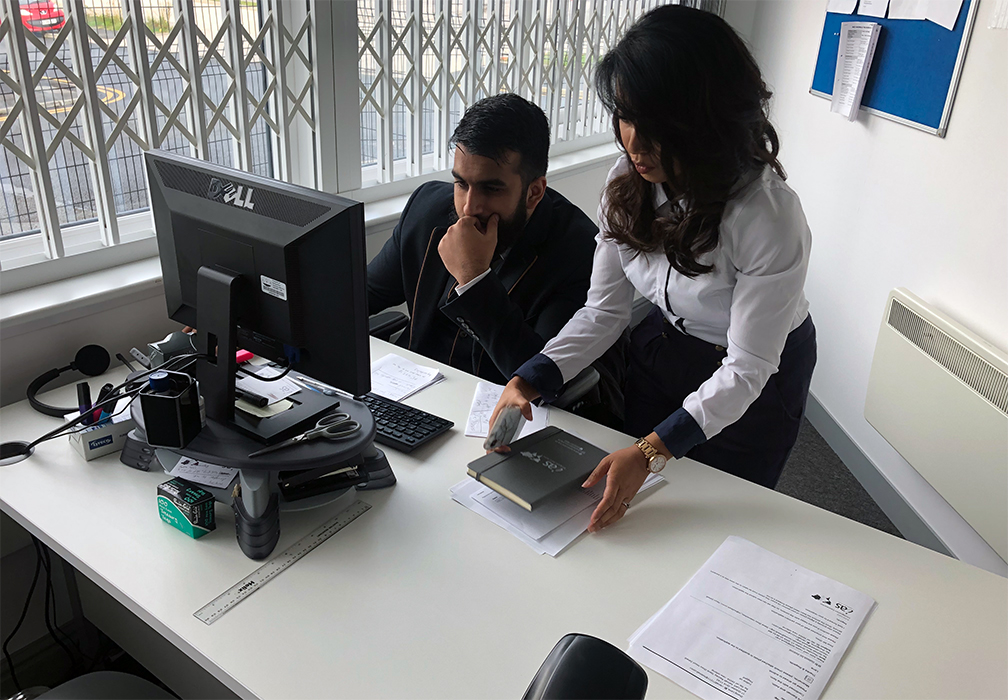 The Fast Track Package
Our Fast-Track Application Package is a premium service for those who need to submit their application in time with their deadlines. Your case will become a top priority for our lawyers and you will benefit from our highest-quality services.
Request the Fast Track Package
The Appeal Package
By choosing our Appeal Package, you can rely on our lawyers' legal knowledge and experience to ensure you have the highest chance of a successful appeal. We will also fully represent you in any hearings/tribunals.
Request the Appeal Package
Related pages for your continued reading.
Frequently Asked Questions
Yes, your family, including your spouse, children, and dependent parents, can also benefit from your Portugal citizenship.
Research investment should contribute to scientific or technological advancements in Portugal.
No, Portuguese language proficiency is not a formal requirement, but it can be beneficial for everyday life.