Portugal D1 Visa From UAE
As a UAE citizen with a job offer in Portugal of at least 12 months, you can apply for the Portugal D1 Visa.
Need help applying? Our expert immigration attorneys at Total Law can guide you through the process. Call us at  +44 (0)333 305 9375 or contact us online.
Portugal D1 Visa Overview For UAE Citizens
The D1 Visa is a long-stay work visa for UAE citizens who have a job offer in Portugal with a contract of at least 12 months.
It is important to note there are types of D1 Visas – one aimed at an individual who has professional qualifications. The other is often referred to as a Subordinate Worker Visa and for workers employed in more vocational roles or who have no managerial responsibilities.
Employers in Portugal are required to prioritise hiring Portuguese nationals and EU citizens. Only if they cannot find a qualified candidate from Portugal or another EU country can they consider a UAE applicant.
The visa is valid for one year, but it can be renewed. If you continue to work for the same employer, you can renew your visa for an additional two years. You can also apply for a permanent residency in Portugal after three years.
"I'm very happy with the standard of training received on the OISC Level 1 course, i passed my exam. Thank you!"
"My application was approved and a huge weight has been lifted from our shoulders this year "
"We used this service for the spouse visa extension application to assure that all the information was valid and correct."
Benefits of the Portugal D1 Visa
The Portugal D1 Visa offers a number of benefits to UAE citizens who have a job offer in Portugal. Especially as it grants freedom of movement within the Schengen Area, encompassing 27 European countries.
With a valid job offer, you gain access to the Portuguese job market, enjoying the same employment rights and protections as native Portuguese citizens. Additionally, the visa facilitates family reunification, enabling your dependents to join you in Portugal, making it a compelling choice for those planning a move with their loved ones.
This visa also serves as a pathway to permanent residency. After five years of legal residency in Portugal, you can apply for permanent residency, granting you the privilege to stay in Portugal indefinitely.
While the visa offers many benefits, it is important to note that it also comes with certain responsibilities and conditions. One of the most important conditions is that you must maintain valid employment throughout the duration of your visa. If you lose your job, you may be required to leave the country.
At Total Law, we will help you assess your eligibility for the visa and advise you on the best course of action. Call us at  +44 (0)333 305 9375 to book a consultation.
Eligibility for The Portugal D1 Visa
To be eligible for the  Portugal D1 Visa, you have to meet the following criteria:
Be a citizen of a country outside of the EU.
Have a valid job offer from a Portuguese organisation for a period of at least 12 months.
Have a passport with at least 6 months of validity.
Have proof of financial means to support yourself during your stay in Portugal.
Be medically fit to travel and work in Portugal.
Have a clean criminal record.
Required Documents for The Portugal D1 Visa
Below are the requirements for processing a Portugal D1 Visa:
Valid passport
Signed copy of the employment agreement between you and your Portuguese employer.
Letter from the employer detailing the reasons for hiring the candidate.
Copy of your CV, accompanied by any additional documents showcasing your professional qualifications.
Statement of approval from the IEFP regarding your employment contract.
Signed declaration from you specifying the intended duration of your stay in Portugal, legal residence details, and the primary purpose for the visa application.
Comprehensive medical travel insurance, valid throughout your intended duration of stay in Portugal.
Criminal record certificate, issued within the last 3 months.
Copy of your most recent or last income tax return
Proof of residential address in Portugal
Copy of your birth certificate is required. If married, you must provide your marriage certificate and, if applicable, the birth certificates of your children.
At Total Law, we offer document-checking services to ensure that all documents are intact. We can take the stress off you and increase your chance of success. Call us today at  +44 (0)333 305 9375 for immediate assistance.
How to Apply for a Portugal D1 Visa From UAE
The process of applying for a Portugal D1 Visa begins with scheduling an online appointment with the relevant visa-issuing embassy in UAE.
In some instances, the SEF (Portuguese Immigration and Borders Service) may contact applicants to seek additional information for further clarification regarding the visa application process. In such cases, SEF will direct enquiries and request specific documents from the applicants.
Applicants can obtain their visa through the Portuguese consulate. It is important to note that legal residence in Portugal cannot be obtained until the visa is granted by the Portuguese consulate.
For a successful D1 Visa application from UAE, the provision of precise information and thorough document completion is paramount. We provide a document-checking service to guarantee that your documents are meticulously organised and up to date. Get in touch with us for assistance in reviewing your documents and enhancing your chances of visa approval. Reach out to us on  +44 (0)333 305 9375 for support.
Portugal D1 Visa Validity and Renewal
After your initial visa expires, it is possible to renew it for an additional 3 years. To start the renewal process, you need to submit an application to SEF at least 60 days before your current visa expires. The renewal application should include the following documents:
Completed renewal form
Valid passport
Copy of employment contract
Statement from employer confirming your employment status and the validity of your contract.
Proof of health insurance.
Evidence of accommodation arrangements in Portugal.
Proof of sufficient financial means to sustain yourself during your stay in Portugal.
The SEF will review your renewal application and determine the renewal of your visa. If your application is accepted, you will be granted a new temporary residence permit, valid for another 3 years.
Once you have spent a minimum of 5 years in Portugal and have met all the required criteria, you become eligible to apply for Portuguese citizenship.
We are available to assist you in applying for a D1 Visa Portugal renewal. Our team of immigration experts will guide you through the process to ensure that you get your desired result. Reach out to us on  +44 (0)333 305 9375 to make enquiries.
Portugal D1 Visa Processing Times
Processing times for the D1 Visa are around 30 to 90 days from submission. It is important to realise these processing times can change depending in the time of year, and the volume of applications handled by the Portuguese embassy or consulate to which you have applied.
When applying for a D1 Visa from UAE, it is ideal to start the process early and submit all the required documents as soon as possible. You should also be prepared to answer any additional questions that the Portuguese embassy or consulate may have about your application.
In order to expedite the processing of your visa application, you must provide a comprehensive and error-free submission. To enhance your chances of success and speed up response time, consider reaching out to Total Law. You can contact us at  +44 (0)333 305 9375.
Cost of the D1 Visa
The cost of processing the D1 Visa application from UAE is €90. This fee is payable to the Portuguese Embassy or Consulate in UAE.
Applicants should budget for certain incidental expenses linked to the visa application process. These expenses often revolve around the documentation required for residence permits.
Questions to Expect During the D1 Visa Interview
To prepare yourself for a Portugal D1 Visa interview from UAE, it is advisable to familiarise yourself with commonly asked questions. Here are a few examples of what you might encounter:
Have you previously visited Portugal?
Do you have any family or friends currently residing in Portugal?
How long do you intend to stay in Portugal?
What are your plans for after your stay in Portugal?
How will you be supporting yourself during your stay in Portugal?
Are you married?
Do you have any children, and if so, who will be responsible for them during your absence?
What is your job title and description?
How did you find this job offer?
What are your qualifications for this job?
Do you have any other job offers?
Why do you want to work in Portugal?
It is crucial to answer all questions honestly and directly, providing supporting documents that validate your responses when required.
Can I Apply for a Portugal D1 Visa as a Tourist in Portugal?
Applying for the D1 Visa as a UAE  tourist within Portuguese borders is possible, but the approval of your application depends on your unique circumstances. To pursue a residence permit in Portugal as a professional or worker, you will need to meet specific criteria:
An employment contract as evidence of employment.
A currently valid residential address.
Documentation substantiating prior contributions to social security.
An income that either meets or exceeds the minimum wage set by the Portuguese government.
What If I Cannot Secure An Employment Contract From A Portuguese Employer?
Obtaining an employment contract from a Portuguese employer is a requirement for the visa application process. However, if you find it challenging to secure a job offer from a Portuguese company or organisation, you have the option of starting your own business venture in Portugal or applying for a Job Seeker Visa.
Our Total Law team is here to support you in navigating this process and can offer valuable guidance and assistance throughout each stage of this endeavor. You can reach out to us at  +44 (0)333 305 9375 to us for a consultation.
What Happens if My D1 Visa Application is Rejected?
In the event that your D1 Visa application is rejected, you will be promptly notified by the Portuguese embassy or consulate, and they will provide a detailed explanation for the decision behind the rejection. Furthermore, you will be informed of your right to initiate an appeal.
To commence the appeal process, you are required to submit a written request to the embassy or consulate within a 15-day window from the receipt of the rejection letter. Your appeal should explain why you think the decision was incorrect and include any evidence that supports your case.
The embassy or consulate will conduct a comprehensive review of your appeal and subsequently make a final determination. In the event that your appeal proves successful, they will proceed to issue the visa. However, if the appeal is unsuccessful, you will not gain entry into Portugal.
It is also important to carefully examine the rejection letter to know the grounds for the visa rejection. This will enable you to understand and address the issues raised and enhance your prospects of success if you decide to reapply.
The most common reasons for visa rejection include:
Incomplete or inaccurate application forms.
Inadequate documentation.
Absence of a valid passport.
Inability to show adequate financial means to sustain your stay in Portugal.
Lack of a clear and compelling justification for your intended stay in Portugal.
A criminal record.
Previous violations of visa regulations.
To reduce the likelihood of a  visa rejection, consider working with us to ensure your application is correct. Our team of seasoned lawyers at Total Law is well-equipped to provide guidance on paperwork and the proper procedures for completing a Portugal D1 Visa application. You can reach out to us on  +44 (0)333 305 9375 to schedule a consultation.
What Should I Do When the D1 Visa Portugal is Approved?
Once the D1 Visa has been approved, the visa holder must bring it along with all required documents, to Portugal.
Upon entering Portuguese territory, the visa holder must visit the local SEF office. An immigration officer will guide the applicant through the essential details regarding obtaining a Residence Permit.
How Can Total Law Help?
Applying for a Portugal D1 Visa can be challenging for UAE citizens, particularly if you are unfamiliar with the systems of Portuguese immigration. The process can be complex and time-consuming, where even minor errors can result in the rejection of your application.
Total Law can provide support to UAE citizens looking to navigate the D1 Visa application procedure. Our dedicated team can guide you through every stage of the process, from the collection of the necessary documents to the meticulous preparation of your application for submission to Portuguese authorities.
Additionally, should any issues arise during the application process, we are well-equipped to assist you in resolving them. For personalised assistance and guidance, do not hesitate to reach out to us today at  +44 (0)333 305 9375. We are eager to lend a helping hand on your immigration journey.
Advice Package
Comprehensive immigration advice tailored to your circumstances and goals.
Application Package
Designed to make your visa application as smooth and stress-free as possible.

Fast Track Package
Premium application service that ensures your visa application is submitted to meet your deadline.
Appeal Package
Ensure you have the greatest chance of a successful appeal. We will represent you in any case.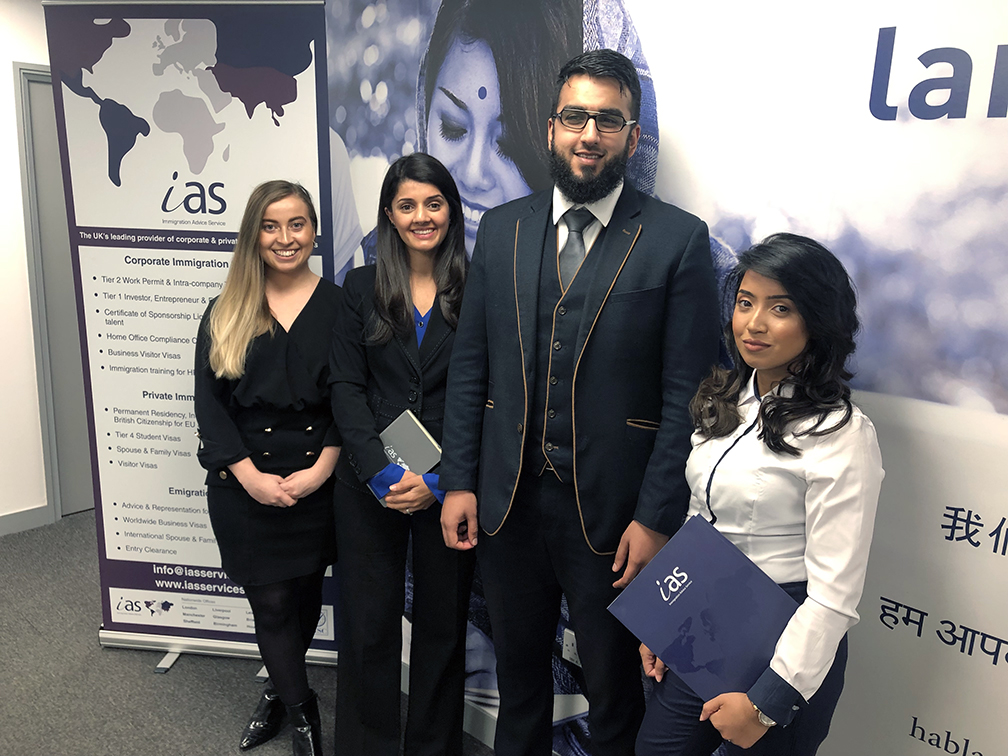 The Advice Package
During this untimed Advice Session with our professional immigration lawyers in London, you will receive our comprehensive advice, completely tailored to your needs and your situation.
Request the Advice Package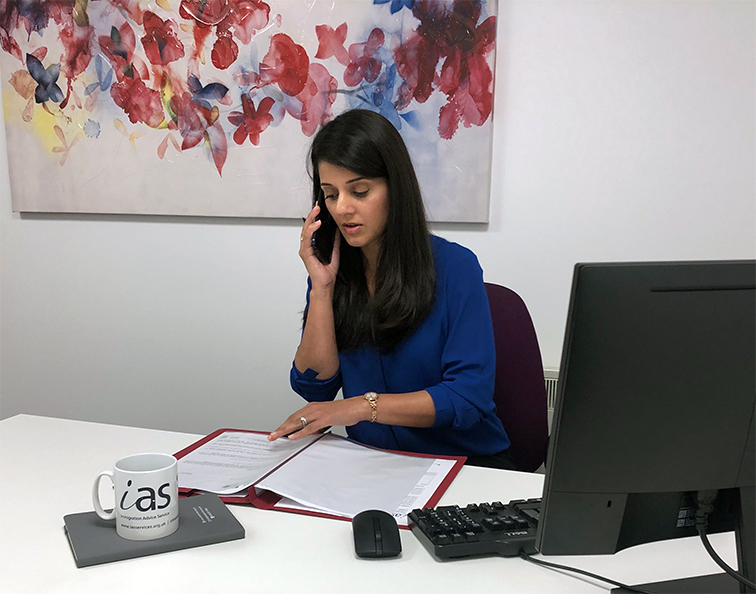 The Application Package
With our Application Package, your dedicated immigration lawyer will advise you on your application process and eligibility. Your caseworker will then complete and submit your forms to the Home Office on your behalf.
Request the Application Package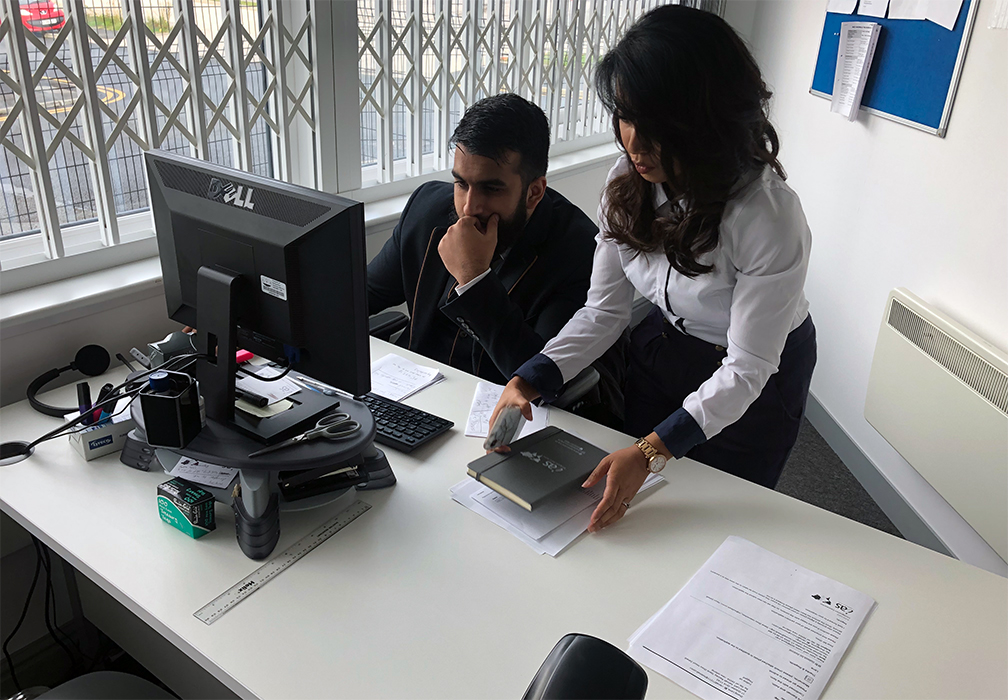 The Fast Track Package
Our Fast-Track Application Package is a premium service for those who need to submit their application in time with their deadlines. Your case will become a top priority for our lawyers and you will benefit from our highest-quality services.
Request the Fast Track Package
The Appeal Package
By choosing our Appeal Package, you can rely on our lawyers' legal knowledge and experience to ensure you have the highest chance of a successful appeal. We will also fully represent you in any hearings/tribunals.
Request the Appeal Package
Related pages for your continued reading.
D1 Visa holders in Portugal are not allowed to bring their families with them on the visa, but they can apply for a residency permit. Once you have a residency permit, you can apply for family reunification, which will allow your family to join you in Portugal. If your application is successful, your family will be able to stay with you for as long as you have a valid residency permit and meet the requirements for family reunification.
The main drawback of the Portugal D1 Visa is that it is tied to a specific job offer. If you lose your job, you will need to find a new one within a certain period of time or you may be required to leave Portugal.
No, you do not need to speak Portuguese to obtain a Portugal D1 Visa. However, it is helpful to learn some basic Portuguese phrases, as it will make your life easier when you arrive in Portugal.
Yes, if you have a job offer in Portugal. In some cases, even tourists can apply for a D1 work visa, but this is only if they have a valid employment contract. The D1 Visa is not for people who are looking for work in Portugal.
The primary difference between a D1 Visa and a D3 Visa is the level of occupation that they are for. D3 Visas require you to hold an occupational level in which you would typically have a high-level qualification.
D3 visas also require you to have a higher level of income than a D1 Visa does. D3 visas also have a small window of eligibility; they only last for 4 months on average, although those who hold a D3 Visa are usually eligible for certification to reside and remain in Portugal afterward.
D3 Visas are used for directors, high-level management, legal professionals, and scientific researchers.