Portugal D7 Visa From UAE
Are you a UAE resident with reliable passive income sources looking to make a move to Portugal? The D7 Visa is an extended-term Residence Visa scheme that enables individuals from non-European Union countries, including the UAE, to reside in Portugal while earning passive income.
For more information, UAE residents seeking detailed legal guidance about Portugal D7 Visa can contact Total Law immigration lawyers. You can reach us by calling +44 (0)333 305 9375 or contacting us online.
Overview of Portugal D7 Visa for UAE Residents
The D7 Residence Visa, also known as the Portugal Passive Income Visa or the Retirement Visa, is a long-term residence permit designed to attract UAE residents who can support themselves financially without the need for employment in Portugal.
A key purpose of the D7 Visa is to encourage foreign nationals to invest, contribute to the local economy, and promote cultural exchange. It aims to attract individuals with a stable source of income.
It is particularly popular among retirees and freelance passive income earners, as it offers a way to reside in Portugal without requiring employment within the country.
"I'm very happy with the standard of training received on the OISC Level 1 course, i passed my exam. Thank you!"
"My application was approved and a huge weight has been lifted from our shoulders this year "
"We used this service for the spouse visa extension application to assure that all the information was valid and correct."
Benefits of the D7 Visa Portugal
One of its most appealing benefits of the D7 Visal is the opportunity it provides for generating passive income.
Owning and renting out property in Portugal that can be a lucrative source of passive income. Portugal's growing tourism industry means there's a constant demand for short-term rentals, providing a steady stream of revenue.
With a D7 Visa, you can invest in Portuguese stocks, bonds, or other financial instruments, potentially earning dividends and interest income. Portugal's stable economy makes it an attractive option for overseas investors.
If you have creative works like books, music, or art, the D7 Visa allows you to earn royalties from your intellectual property while residing in Portugal. Retirees can enjoy their pensions or annuities, taking advantage of the country's favorable tax policies for foreign retirees.
Non-Habitual Resident (NHR) tax regime offers favorable tax treatment to foreign residents, potentially reducing your tax burden on worldwide income. The initial D7 Visa is typically granted for one year and can be renewed for successive two-year periods, provided that the applicant continues to meet the requirements.
Eligibility Criteria for the D7 Visa for UAE Citizens
You need to meet specific requirements for the D7 Visa. These include:
Be from a non-European Union (EU) country, like the UAE.
Proof you have sufficient funds in a bank account in Portugal to support yourself during your stay, usually €9120.
Demonstrate a reliable source of passive income, such as retirement pensions, rental income, investment dividends, or royalties, that is sufficient to support themselves and, if applicable, their dependents.
Provide evidence of a clean criminal record from UAE and any previous countries of residence.
Have a residence address, which can be your own property, a rental, or even an invitation from a host.
Be prepared to spend a minimum of 16 months in Portugal during the first two years of your visa.
D7 Visa Application Process
Before you can apply for a visa, conduct thorough research. Familiarize yourself with the Passive Income Visa requirements and assess your eligibility. Make sure you have a steady source of passive income.
Documents Needed To Apply For The D7 Visa
Applicants must ensure they gather all paperwork together before starting the application process. Here is a checklist of essential documents:
Passport which remains valid for at least half a year beyond your planned period of stay in Portugal.
Completed D7 Visa application form
Proof of income as the lead applicant must demonstrate a yearly minimum passive earning of €1920. Married couples need to have at least €10,500 or more in their bank account.
Have a NIF number and a Portuguese bank account.
Health insurance from an approved supplier
Proof of criminal record certificate
Proof of accommodation, such as a rental agreement or property ownership documents.
Passport-sized photos
If you're not fluent in Portuguese, communication can be a significant challenge during the application process. Our immigration lawyers can bridge the language gap by communicating with Portuguese authorities on your behalf.
Schedule an D7 Visa Appointment 
You will need to schedule an appointment with the nearest Portuguese consulate or embassy in the UAE to present your documents and application form. You will also need to pay the appropriate application fees. The fee is approximately €100 to obtain the D7 Visa Portugal.
The Portuguese authorities will then conduct background checks and may request an interview. Be prepared to discuss your reasons for choosing Portugal as your destination.
Upon approval of your application, you will be granted a Residence Visa. A residence permit in Portugal is a legal authorization that allows non-EU  nationals to live in the country for an extended period. You must enter Portugal within four months of the visa approval.
On Arrival in Portugal with a D7 Visa
After arriving in Portugal, you'll need to register with the Portuguese Immigration and Borders Service (SEF). SEF will issue the residence permit card, which is essential for your stay for one year. Following that, you have the option to renew it for two more. Once you've legally lived in Portugal for five years, you're eligible to apply for the permanent residency.
Total Law immigration lawyers can help with the requirements, regulations, and procedures involved in obtaining a Portugal D7 Visa. Our experienced lawyers can help you avoid common pitfalls and ensure that your application is thorough and error-free.
Portugal D7 Visa Application Fees for UAE Citizens
To apply for a D7 Visa from the UAE comes with many costs, from application fees to living expenses. Adequate financial planning will help ensure a smooth transition to your new life in Portugal. The costs to apply for the D7 may include:
How much you pay for health insurance can change depending on how old you are, your medical history, and how much coverage you want. Obtaining private health insurance in Portugal may cost approximately €50-100 per month in expenses.
Rent prices vary significantly depending on the location and type of property. If you plan to buy, consider additional costs like property taxes and legal fees.
After your initial visa is approved, you'll need to pay for the residence permit card, usually €90. This card is essential for a residence permit in Portugal. The fee varies based on your age and the length of validity.
While not mandatory for the D7 Visa, learning the local language is highly recommended for your integration into Portuguese society. Language courses can have associated costs. Some municipalities in Portugal offer integration courses for newcomers.
What is the Processing Time for the D7 Visa?
The processing time for the Portugal D7 Visa for UAE citizens can take about 4 months for the visa application to be reviewed, approved, and finalized. It's essential to understand that this time can vary based on several factors.
The Portuguese consulate or embassy in UAE may have higher workloads, especially within the main tourist seasons or holidays.
The completeness of your application also plays a significant role in processing time. Ensure that your application is thorough and includes all the necessary documents to avoid delays due to missing information.
Portuguese authorities conduct background checks to ensure the applicant meets all eligibility criteria and have no legal issues that could hinder their application. The time needed for these checks can vary.
Portugal D7 Visa Rejection
By carefully addressing the reasons for rejection and appealing the decision, you may have a chance to get a D7 Visa.
Your D7 Visa can be denied because of many reasons. These include:
Failing to provide all needed documents or submitting incomplete paperwork.
If you cannot prove that you have enough financial resources to support yourself and your dependents in Portugal.
Criminal records or legal problems.
Having health insurance that doesn't meet Portuguese requirements.
Failing to provide evidence of where you plan to live in Portugal.
If the authorities find your reasons for wanting to move to Portugal unclear or unconvincing.
The D7 Visa Appeal Process
If your D7 Visa application is rejected, you have the option to appeal the decision.
The first step is to obtain the official rejection letter from the Portuguese consulate or embassy. This letter will outline the reasons for the rejection. Carefully review the rejection letter to understand why your application was denied. It's crucial to address these specific issues in your appeal.
Collect any additional documents or evidence that can strengthen your case and address the reasons for rejection. For example, if the rejection was due to insufficient funds, provide an updated Portuguese bank account.
Typically, you'll need to complete an appeal form provided by the Portuguese consulate or embassy. Be thorough and clear in explaining why you believe the rejection was unjust. Compile all necessary documents, including the completed appeal form and any additional evidence. Submit these to the same consulate or embassy where you originally applied.
Be prepared to pay any needed appeal fees. The consulate's website has details on the fee amount and payment process. After submitting your appeal, you'll need to wait about 15 days for a response from the authorities. The processing time for appeals can vary, so be patient.
If you haven't received a response within a reasonable time, consider following up with the consulate or embassy to inquire about the status of your appeal.
Our legal advisers can craft persuasive appeal arguments that address the specific reasons for your visa rejection. They can present your case in the best possible light, increasing your chances of convincing the authorities to reverse their decision.
D7 Visa Validity
The D7 Visa is initially granted for one year. This means that, upon approval, you'll have the opportunity to have your residency in Portugal for a year.
You can extend the D7 Visa for additional periods of two years each. To do this, you'll need to demonstrate that you continue to meet the visa's requirements.
For those who have successfully extended their D7 Visa and wish to stay in Portugal beyond the two-year extension, the process involves renewing your visa.
If your aspiration is to become a Portuguese citizen, the D7 Visa can be a great start. Once you've been a permanent resident for at least five years, you can apply to become a Portuguese citizen. This includes demonstrating integration into Portuguese society, proficiency in the Portuguese language, and passing a citizenship exam.
It's important to note that the requirements may change over time. Consulting with our immigration experts can ensure that you follow the most up-to-date guidelines and meet the specific criteria for extending, renewing, obtaining permanent residency, or pursuing Portuguese citizenship through the D7 Visa program.
How Can Total Law Help
Total Law immigration lawyers can streamline the application process, helping you save time. We know where and when to submit documents, how to schedule appointments, and how to expedite the process whenever possible.
Should any issues or complications arise during your application, our expert legal advisers can handle them. We can address concerns, provide solutions, and navigate unexpected hurdles with professionalism and efficiency.
Simple errors or omissions in your application can lead to delays or rejections. Our immigration lawyers can help review and proofread your paperwork to minimize mistakes and maximize your chances of approval.
Immigration laws and regulations can change, our professional lawyers stay informed about these updates. We ensure that your application complies with the latest requirements, minimizing the risk of submitting an outdated or non-compliant application.
For more information, UAE residents seeking detailed legal guidance about the Portugal D7 Visa can contact Total Law immigration lawyers. You can reach us by calling +44 (0)333 305 9375 or contacting us online.
Advice Package
Comprehensive immigration advice tailored to your circumstances and goals.
Application Package
Designed to make your visa application as smooth and stress-free as possible.

Fast Track Package
Premium application service that ensures your visa application is submitted to meet your deadline.
Appeal Package
Ensure you have the greatest chance of a successful appeal. We will represent you in any case.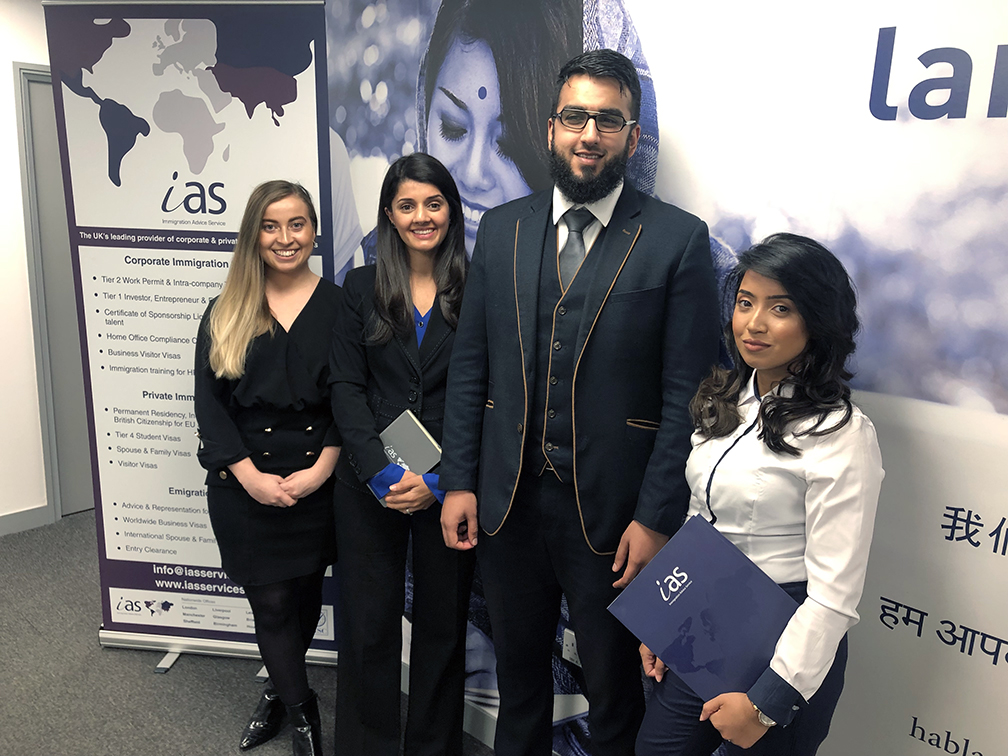 The Advice Package
During this untimed Advice Session with our professional immigration lawyers in London, you will receive our comprehensive advice, completely tailored to your needs and your situation.
Request the Advice Package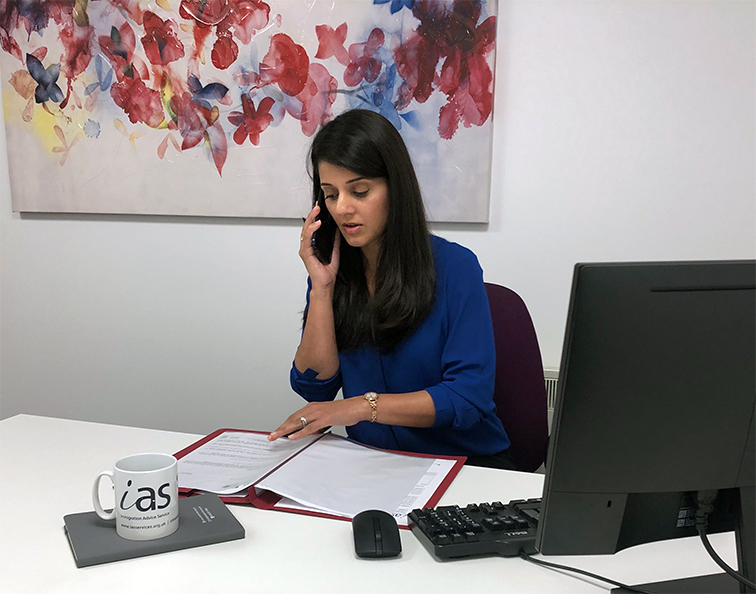 The Application Package
With our Application Package, your dedicated immigration lawyer will advise you on your application process and eligibility. Your caseworker will then complete and submit your forms to the Home Office on your behalf.
Request the Application Package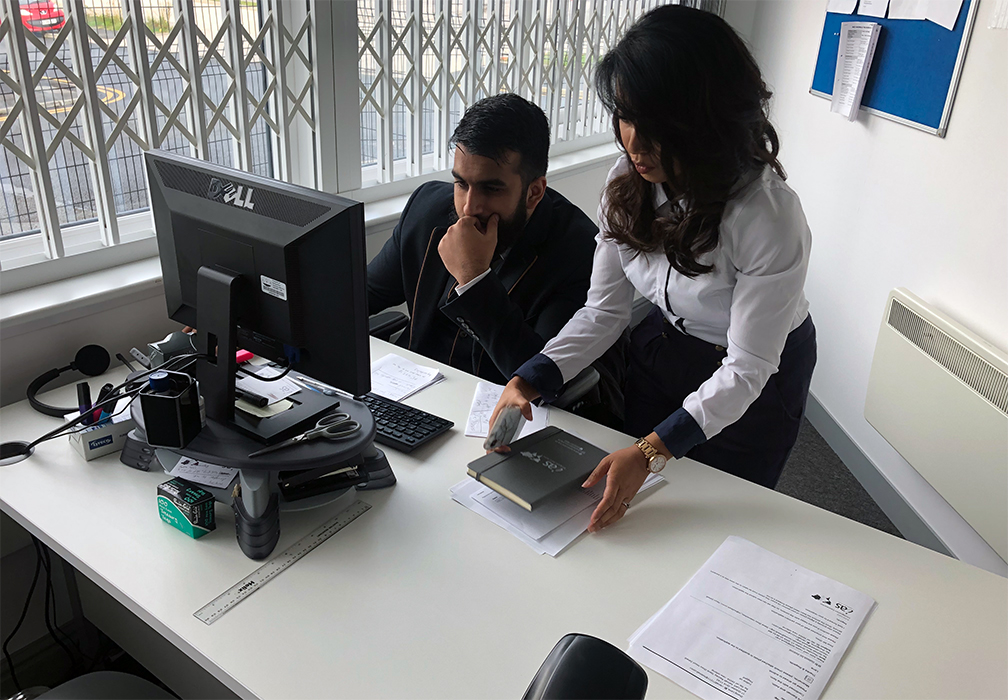 The Fast Track Package
Our Fast-Track Application Package is a premium service for those who need to submit their application in time with their deadlines. Your case will become a top priority for our lawyers and you will benefit from our highest-quality services.
Request the Fast Track Package
The Appeal Package
By choosing our Appeal Package, you can rely on our lawyers' legal knowledge and experience to ensure you have the highest chance of a successful appeal. We will also fully represent you in any hearings/tribunals.
Request the Appeal Package
Related pages for your continued reading.
FAQs
The program was being restructured to encourage investment in less-developed areas. However, it's essential to note that immigration policies and visa programs can change over time. To get access to current information on the status of Portugal's Golden Visa program, it's advisable to seek guidance from immigration authorities or legal experts.
Obtaining a D7 visa in Portugal can be a manageable process if you meet the eligibility criteria and provide the required documentation. However, it does need careful preparation and adherence to the visa requirements. To increase your chances of success, you may seek the assistance of Total Law immigration professionals specializing in Portuguese immigration law.
No, a Portugal D7 Visa is specifically designed for individuals who wish to live in Portugal while generating passive income from sources like retirement funds, investments, or rental income. It does not grant you the right to work in Portugal. If you intend to work, you would typically need to explore other visa options, such as a Work Visa or a Self-Employment Visa, depending on your employment situation.
Yes, you can include certain family members on your D7 Visa application, such as your spouse or dependent children. However, you will need to provide additional documentation to demonstrate your ability to financially support them by presenting a bank account in Portugal. It's essential to check the specific requirements and eligibility criteria for family members on the official website of the Portuguese consulate or embassy in the UAE and ensure that you meet all necessary conditions for their inclusion on your visa application.