Portugal Citizenship By Birth
Portugal citizenship by birth is a form of citizenship that is granted to anyone who is born in Portugal with at least one Portuguese parent.
This route is also accessible to children born in Portugal to foreign parents, provided that at least one of the parents has resided in Portugal for at least 12 months.
To find out more about accessing Portugal citizenship by birth as a United Arab Emirates resident, contact Total Law on +44 (0)333 305 9375. We would love to advise you on the application process.
Does Portugal Give Citizenship By Birth?
Children born to Portuguese parents in Portugal have always received Portuguese citizenship at birth. If the child is born outside of Portugal, and their birth is registered at a Portuguese Consulate in their country, they get citizenship by descent.
However, in 2020, Portugal announced that it would also grant citizenship via birth to the children of individuals who have lived in Portugal for at least one year prior to the birth.
This includes the children of Golden Visa holders who received their visa at least 12 months prior to the birth of their child in Portugal.
"I'm very happy with the standard of training received on the OISC Level 1 course, i passed my exam. Thank you!"
"My application was approved and a huge weight has been lifted from our shoulders this year "
"We used this service for the spouse visa extension application to assure that all the information was valid and correct."
Routes to Portuguese Citizenship By Birth
Portuguese Citizenship for Children of Foreign Residents
If a foreign resident has a child in Portugal after residing in the country for one year, they can get citizenship for their child. It is also possible for the child to pursue citizenship via birth once they have turned at least 18 and they have lived in Portugual for at least five years.
Children below the age of 18 can get citizenship by birth if their parents became citizens of Portugal after they were born, they have been residing in Portugal for at least five years, and/or they have a serious disability.
Portuguese Citizenship for Children of Portuguese Citizens Born Abroad
When a child is born to Portuguese parents or grandparents in a country outside of Portugal, they are entitled to Portuguese citizenship.
If the parents do not register the birth at a Portuguese Consulate in their country of residence, citizenship can be claimed at a future date. The following requirements must be met:
The birth was registered at a Portuguese civil registry or there was a formal declaration of intent to claim Portuguese citizenship later in life
One or both of the candidate's parents was a Portuguese national at the time of the candidate's birth
There is proof of a connection to Portuguese culture e.g., proficiency in the Portuguese language (for candidates applying on the basis of having a Portuguese grandparent)
Portuguese Citizenship for Children of Portuguese Golden Visa Holders
Children of Portuguese Golden Visa holders are no different to the children of any other Portuguese resident when it comes to getting citizenship through birth.
As the Golden Visa programme allows foreign individuals to reside in Portugal, once they have been a resident in the country for at least one year, they can acquire Portuguese citizenship for any children they have in Portugal.
Portuguese Citizenship for Former Portuguese Colonies
Anyone born in one of the following former colonies of Portugal (prior to their independence) is eligible to apply for Portuguese citizenship:
Macao
Goa
Angola
Mozambique
Brazil
Sao Tome and Principe
Guinea Bissau
Cape Verde
There is a requirement for each applicant born in Portuguese territory to demonstrate ongoing ties with the Portuguese community in their home country.
Portuguese Citizenship for Descendants of Portuguese Sephardic Jews
The Portuguese Sephardic Citizenship route is offered to individuals with proof of ties to the Portuguese Sephardic Jewish community and evidence of Sephardic Jewish ancestry.
Proof of ancestry may include having a Sephardic last name or speaking the ladino language in the home.
Applying for Portugal Citizenship By Birth
Not everyone who is entitled to Portugal citizenship by birth needs to submit an application for citizenship.
This applies to people who were born to Portuguese national parents (with their birth registered at a Portuguese Consulate) or born in Portugal to a Portuguese parent.
Everyone else must apply for Portugual Citizenship by birth via the Portugal Immigration and Border Service (SEF) online portal. The following documents must be provided:
Proof of nationality of parents or grandparents
Birth certificates of parents or grandparents
Evidence of meeting residency requirements
Declaration of Portuguese nationality or a request for citizenship addressed to the Ministry of Justice in a letter
Original or certified copy of parents' marriage certificate
Birth certificate
Passport or another valid form of ID
Proof of connection with the Portuguese community
Full names and birth dates of parents or grandparents
It costs €250 to submit an application for Portuguese citizenship by birth. For individuals who meet the criteria for citizenship by descent, there is no fee.
Applicants can expect to wait 6 to 24 months to obtain Portuguese citizenship, and processing times can be even longer during busy periods.
Can You Become a Dual Citizen Via Portugal Citizenship By Birth?
Yes, both Portugal and the UAE allow dual citizenship. This means you can acquire Portuguese citizenship by birth whilst maintaining citizenship status in the UAE.
Total Law solicitors are experts in both Portugal and UAE immigration. When we are helping you to apply for Portuguese citizenship by birth, we take into account the law of the UAE.
Contact us on +44 (0)333 305 9375. if you would like to acquire dual citizenship as part of your Portugal citizenship by birth application.
How Can Total Law Help?
The Portugal immigration system can be complicated to navigate for someone who is not an expert. That's why we offer specialist immigration advice to anyone who is hoping to become a citizen of Portugal, including current United Arab Emirates citizens.
If you are unsure which package would be ideal for you, call us on +44 (0)333 305 9375. and we will make a helpful recommendation. If you're just starting out with Portugal citizenship by birth, you could select multiple packages to ensure your application is highly accurate.
Alternatively, get in touch with us to learn more about why you should consider getting Portuguese citizenship by birth. Our lawyers are experts on the matter, and they would appreciate the opportunity to discuss the benefits of this immigration route with you.
Advice Package
Comprehensive immigration advice tailored to your circumstances and goals.
Application Package
Designed to make your visa application as smooth and stress-free as possible.

Fast Track Package
Premium application service that ensures your visa application is submitted to meet your deadline.
Appeal Package
Ensure you have the greatest chance of a successful appeal. We will represent you in any case.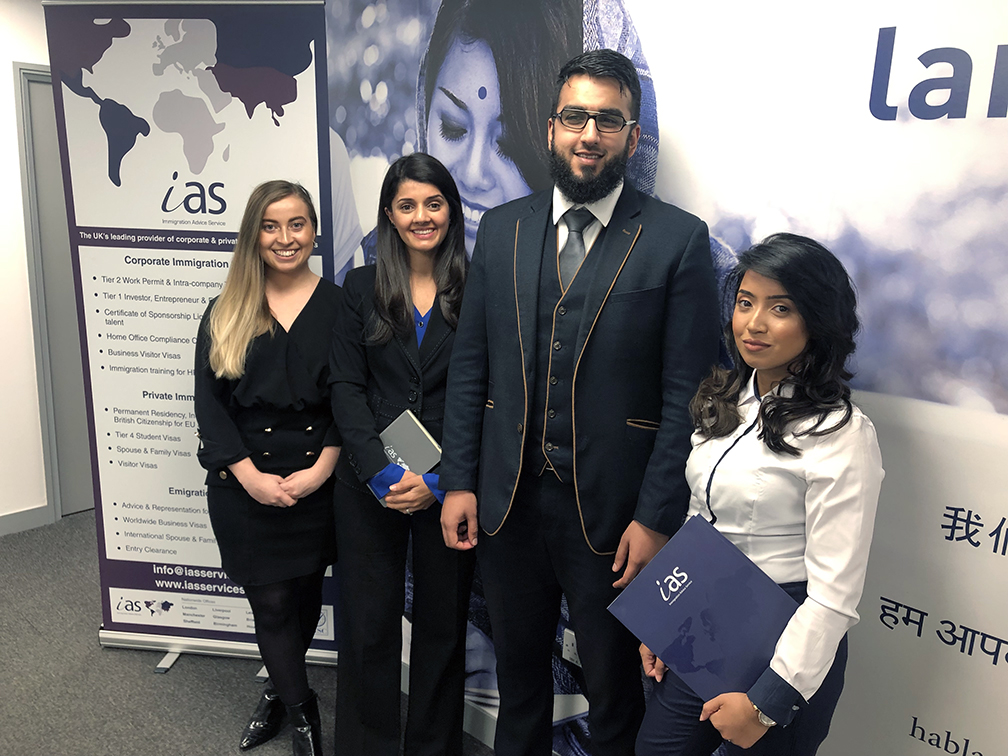 The Advice Package
During this untimed Advice Session with our professional immigration lawyers in London, you will receive our comprehensive advice, completely tailored to your needs and your situation.
Request the Advice Package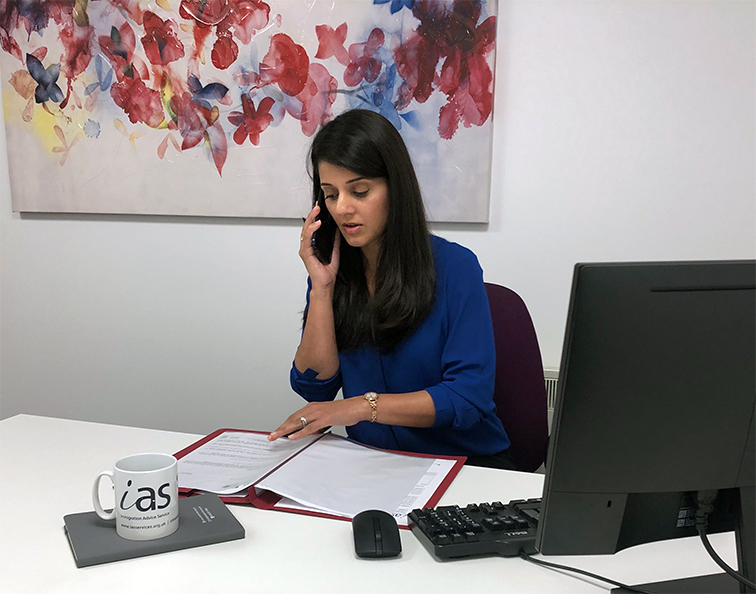 The Application Package
With our Application Package, your dedicated immigration lawyer will advise you on your application process and eligibility. Your caseworker will then complete and submit your forms to the Home Office on your behalf.
Request the Application Package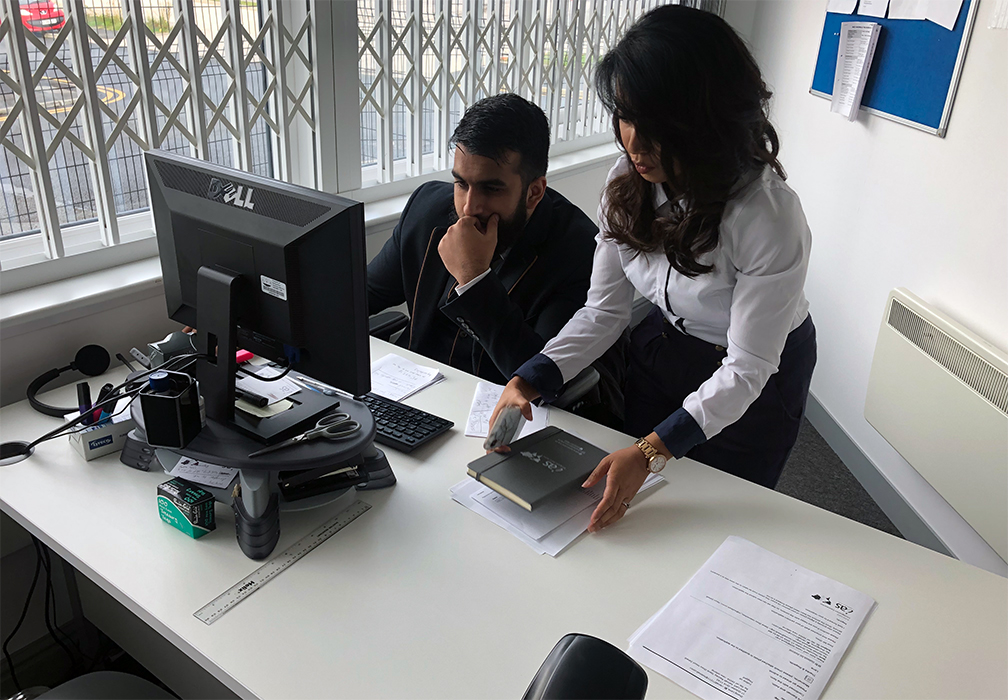 The Fast Track Package
Our Fast-Track Application Package is a premium service for those who need to submit their application in time with their deadlines. Your case will become a top priority for our lawyers and you will benefit from our highest-quality services.
Request the Fast Track Package
The Appeal Package
By choosing our Appeal Package, you can rely on our lawyers' legal knowledge and experience to ensure you have the highest chance of a successful appeal. We will also fully represent you in any hearings/tribunals.
Request the Appeal Package
Related pages for your continued reading.
FAQs
Yes, if your child was born in Portugal, you may be able to get citizenship through your child. You must have lived in Portgual for at least 5 years, and you must be a current resident.
The Golden Visa scheme allows non-Portuguese citizens to get Portgual residency by purchasing real estate. The property must be kept for at least 5 years in order for the visa holder to maintain their status as a Portuguese resident.
To be eligible for the Golden Visa scheme, the applicant must purchase property worth at least €280,000 (property for renovation in a low-density area), €350,000 (30-year old real estate that needs renovation), or €500,000 (residential real estate).
Yes, children born in Portugal, and anyone who gets citizenship by birth in Portugal, can move freely in the EU. This is a right granted to every Portuguese citizen.
This means they can travel to other EU countries without needing a visa, as well as being able to work without obtaining a work permit.