Portugal Residence Permit
Moving to Portugal from the United Arab Emirates can be an exciting but challenging process. Obtaining a Residence Permit in Portugal is the first step in moving towards citizenship.
Total Law is here to provide support on how to apply for a permit and answer any questions you have. Contact our legal team on +44 (0)333 305 9375 or reach out online for advice.
Portugal Residence Permit Overview
The Portugal Residence Permit allows overseas citizens to live and work in Portugal. Although UAE citizens do not need to apply for a visa to stay in Portugal for 90 days or less, if they wish to remain in the country for longer then they must ensure they have the correct permissions.
In order to live in Portugal, overseas citizens must apply for a Residence Permit. This is done via the country 's (Serviço de Estrangeiros e Fronteiras) SEF office. There are a number of SEF branches across Portugal and it is important to apply via the one nearest to your current address.
The Residence Permit is temporary and is valid for up to one year. It must be renewed annually if you wish to continue to reside in Portugal. Once you have been living in Portugal for five years you can apply for permanent residency before becoming a Portuguese citizen.
Reach out to an immigration specialist for more advice on how to live and work in the European country of Portugal.
"I'm very happy with the standard of training received on the OISC Level 1 course, i passed my exam. Thank you!"
"My application was approved and a huge weight has been lifted from our shoulders this year "
"We used this service for the spouse visa extension application to assure that all the information was valid and correct."
Types of Portugal Residence Permits
Overview
There are several different types of Portugal Residence Permits and it is important to apply for the one that most suits your current situation or plans for when you move to Portugal from the UAE.
For example, if you are coming to Portugal with an employment offer then you will need to ensure you apply for a Residence Permit for Work. Equally, if you have a place at a Portuguese university then you will need to make an application for a Residence Permit for Study.
It is crucial to ensure you have the correct permit otherwise your application could be delayed or even refused.
Residence Permit for Work Purposes
If you have a valid offer of employment for a role in Portugal then you should apply for a Residence Permit for Work.
The position must have already been advertised to citizens within the European Union but remained unfilled.
Depending on what type of work you will be doing in Portugal determines which Work Visa you should apply for. The options include:
Work Visa for Skilled Workers
Work Visa for Highly-Skilled Workers
Work Visa for Self-Employment
Work Visa for Cultural Activities
Tech Visa for roles within the tech industry
Work Visa for Teachers
Your employer will start the application process for the Work Permit by making an application to the Portuguese Labor Authorities. You will then need to contact the embassy of Portugal in Abu Dhabi to present your documents and start the process of obtaining the correct visa permissions to travel to Portugal.
Once you have arrived in Portugal you then have to apply for a Residency Permit with SEF.
Residence Permit for Students
The Student Permit is for citizens from outside the EU who wish to study and live in Portugal. You must have applied and been accepted on to a course at a recognised educational institution in Portugal.
To be granted the permit you need to provide a letter of acceptance as well as evidence that you can pay the required tuition fees or are being sponsored. You will also need to demonstrate you have the financial means to submit yourself during your time in the country.
A Student Permit is initially granted for 12 months even if your course will last longer. You must renew the permit each year otherwise you could be forced to return to the UAE.
Working is allowed on the permit but it is limited to being employed part-time for up to 20 hours a week during term time but full-term during holidays.
After you have completed your studies, there is the option to switch to a Work Visa Permit if you have secured a suitable employment offer.
It is important to note that any time spent in Portugal on a Student Permit does not count towards the required five year residency requirement.
Residence Permit for Family Reunification
These types of permits, also known as Family Visas or Reunion Visas, allow certain family members of relatives already living in Portugal or with Portuguese citizenship to relocate to the country from the UAE.
It is not possible for those living in Portugal with a Student Permit or a voluntary role to bring dependents to the country via the Family Reunification route.
Only close family members are eligible and only the following relationships will be accepted by the Portuguese immigration authorities:
Spouses or registered partners
Children aged under 18 and this does include those adopted
Any child who is under the direct care of the applicant
Children who are of age but dependent on the applicant and are enrolled in an approved educational institution in Portugal
First-degree relatives who are dependent on the applicant
Siblings, under 18 years, who are currently under the legal custody of the resident
Family Visas will only be issued for the same length of time as the existing Residence Permit of the Portugal-based family member. However, holders are allowed to work during their time in Portugal and they can apply for permanent residency after five years.
When applying for a Residence Permit on the basis of family reunification your Portugal-based family member is required to apply on your behalf at their local SEF office. Once they have done this, you can apply for a Residency Visa in the UAE.
Portugal Residence Permits for Retirement
In recent years, Portugal has become a popular retirement destination due to its favourable climate and low cost of living. This has led to a rise in the demand for the D7 Visa, also known as the Retirement Residence Permit or Passive Income Visa.
You don't need to be of retirement age to apply for this route, as the minimum age is 18. However, you must be able to meet the other requirements of the permit which include having a sufficient passive income, private health insurance and proof of accommodation in Portugal.
The passive income requirement is usually met by pensions or savings, although freelancers and digital nomads can also apply to live in Portugal under this permit.
Applying for the visa must be done through the local embassy in Abhu Dhabi and you will need to make an appointment to present your documents. You may also have to attend a face-to-face interview if there are further questions about your application or plans.
When approved you can travel to Portugal and then register with the local SEF office to be granted your residency permit.
In order to apply for a retirement visa, you must first contact your local Portuguese consulate or embassy and submit your application and supporting documents to them. If approved, you will receive your visa in your passport, which you can then use to travel to Portugal.
Once in Portugal, you must then register with SEF to receive your residency permit.
Portugal Residence Permits for Investment
For those looking to invest in Portugal then there is a route to gain a Residence Permit that could be suitable. The Golden Visa Investment Scheme has proved very popular with people wanting to invest in Portuguese real estate, businesses or capital.
In its current form the Golden Visa has a low investment threshold and is attractive to investors looking to gain permanent residency in the EU. Golden Visa holders are required to spend a minimum of 7 days in the country during the first 12 months after investment, then 14 days in the following 2 years.
The investment, equal to at least 250,000 euros for some options, must be made in the following areas:
Property – residential or commercial are acceptable
Capital transfer
Funds subscription
Scientific or tech investment
Business that generate at least 10 job opportunities
Support with the arts or heritage sectors
There are also tax exemption options for overseas investors if they apply for the Non Habitual Resident (NHR) Programme, which again makes Portugal an attractive prospect.
It is important to note that the Golden Visa route is set to be revamped by the Portuguese government in the near-future and it is likely the property investment criteria will be removed.
Special Residence Permit for Portugal
If none of the standard routes to live in Portugal apply then it is worth considering a range of specialist Residence Permits offered by the Portuguese government.
These permits cover a range of different scenarios and circumstances such as:
Applicants who have long-term health conditions that require specialist medical care that is not available in their home country
A person who has completed military service in the Portuguese Armed Forces
Minors born in national territory to non-national parents who are have a Residence Permit
Child who is now aged over 18 but has visited Portugal regularly since the age of ten and also has at least one parent who is a Residence Permit holder
If you are considering applying for a Residence Permit due to one of the above criteria then you may wish to seek advice from an immigration specialist to ensure you have the correct documentation to support your application.
Residence Permit Requirements Documents for UAE Citizens
It is essential when applying for a Residence Permit to ensure you are applying with the correct paperwork. If you fail to submit all the necessary documents then your application could be delayed or rejected. You are also unlikely to be refunded your application fee.
When applying for a Portugal Resident Permit you will need to supply the following documents:
Valid passport
Completed application form
Valid Residence Visa – this is issued before you can travel to Portugal
Two recently colour passport photos
Evidence you are financially capable of supporting yourself while in the country. This can be in the form of a bank statement or pension letter
Proof of accommodation in Portugal
Criminal certificate showing a clean history
Proof of health insurance from an approved provider
Proof of contract with an employer (if applicable)
Family certificate (if applicable)
Parental consent (if applicable)
Acceptance letter from your university (if applicable)
Proof of paid tuition fees (if applicable)
You must have all documents translated into either English or Portuguese. Double-check with your embassy if any of the documents require legalisation as well.
Our team at Total Law is always ready to provide help and answer any questions you have about the paperwork required for a Portugal Residence Permit.. You can call us at +1 844 290 6312 or contact us online.
Cost and Processing Time for a Portuguese Residence Permit
A Residence Permit costs 84 euros and a fee must be paid each time the permit is renewed.
There are also other fees associated with obtaining a Residence Permit including having to pay 90 euros when applying for an initial residency visa, as well as any costs associated if you have to have documents translated.
A Residence Visa takes around two months to be processed although this can vary depending on demand at the embassy in the UAE.
Issuing a Residence Permit is a quicker process and is done via the local SEF office in Portugal.
Applying for a Portuguese Residence Permit
It is important to apply for a Residence Permit in the correct way otherwise it could lead to delays or refusal.
The first step is to apply for the appropriate Residency Visa at the Portuguese Embassy in the UAE. You will need to make an appointment to do this and be able to present your documentation. Demand can be high for appointments so you must ensure you allow plenty of time before you plan to travel to Portugal.
However, if you are applying for a Work Permit or a Family Reunification Permit, then the process is slightly different as both your employer and Portugal-based family member will need to apply on your behalf at their local SEF office. You will then need to have your paperwork verified at the Dubai Embassy.
After you have been issued your Residency Visa you will be able to travel to Portugal. Within four months of arriving in the country, you should apply for a Residency Permit at the nearest SEF office to your Portuguese address.
Once issued with a Residence Permit you can be issued with a social security number, which allows you to apply for a bank account and access a number of local services.
Validity Period Of the Portugal Residence Permit
In most cases, the Residency Permit will initially be valid for 12 months, after this time it can be renewed for a further two years.
It is possible to switch to a Permanent Residency Permit after five years unless you are Portugal on a Student Permit.
A Student Permit is only valid for as long as you intend to study at a Portuguese education provider and will expiry when your course finishes. This means you must return to the UAE or switch to a different immigration pathway such as a Work Permit or Family Reunification Visa.
Benefits of the Portugal Residence Permit
Having a Residence Permit in Portugal enables access to a number of rights such as:
Health care
Being allowed to study and participate in educational activities
Visa-free access to EEA/EU and Schengen Area which covers 27 European countries
Public funded support including unemployment benefits
Access the law and all judicial institutions
Become a Portuguese citizen
Residence Permit to Portuguese Citizenship Opportunities
After living in Portugal for 5 years with a Temporary Residence Permit, you can apply for a Permanent Residence Permit.
Once you have held a Permanent Residence Permit for 12 months (so a total of six years living in Portugal), you are eligible for Portuguese citizenship by naturalisation.
To be eligible for citizenship, you must:
Have sufficient knowledge of the Portuguese language (proven with a certificate or test)
Have been convicted of a serious crime with a jail sentence of more than 3 years
To support your citizenship application you will need to provide the following paperwork:
Birth certificate
Evidence of your knowledge of the Portuguese language
Valid passport or travel documents
Current Residence Permit
Personal details such as place of birth, past immigration history
Details of any employment
Criminal record certificate
Document issued by the SEF proving that you have been legally resident in Portugal for at least six years
You may also be eligible for citizenship if you've been married to, or have been cohabiting with, a Portuguese citizen for three years. Reach out to Total Law for further advice on how to gain citizenship if this is the case.
How Can Total Law Help?
Portugal is an increasingly popular destination for a range of people looking to benefit from the country's favourable climate and low cost of living.
The country's immigration options are designed to boost the country's economy and therefore, there are a number of routes to gain a Residence Permit that are helpful for UAE citizens.
However, making the decision to relocate and move to another country is an important and difficult process. Our experienced team at Total Law are ready to answer all queries and help you navigate the process in the best possible way for you.
If you need any help and support during these times, you can always contact us at +1 844 290 6312, or reach out to us online.
Advice Package
Comprehensive immigration advice tailored to your circumstances and goals.
Application Package
Designed to make your visa application as smooth and stress-free as possible.

Fast Track Package
Premium application service that ensures your visa application is submitted to meet your deadline.
Appeal Package
Ensure you have the greatest chance of a successful appeal. We will represent you in any case.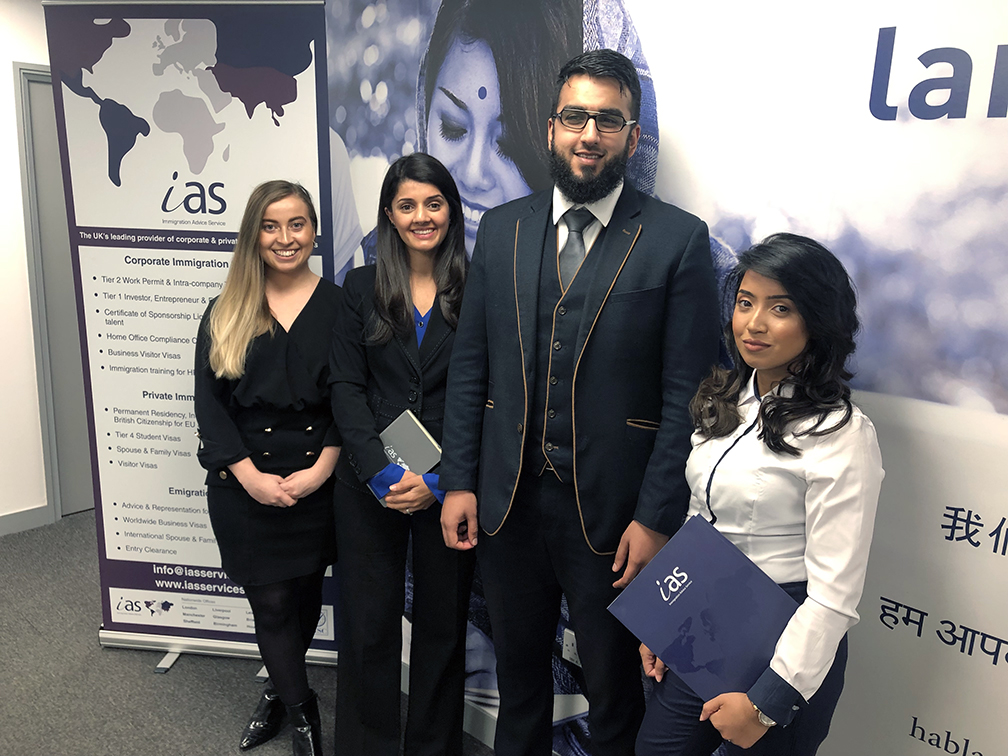 The Advice Package
During this untimed Advice Session with our professional immigration lawyers in London, you will receive our comprehensive advice, completely tailored to your needs and your situation.
Request the Advice Package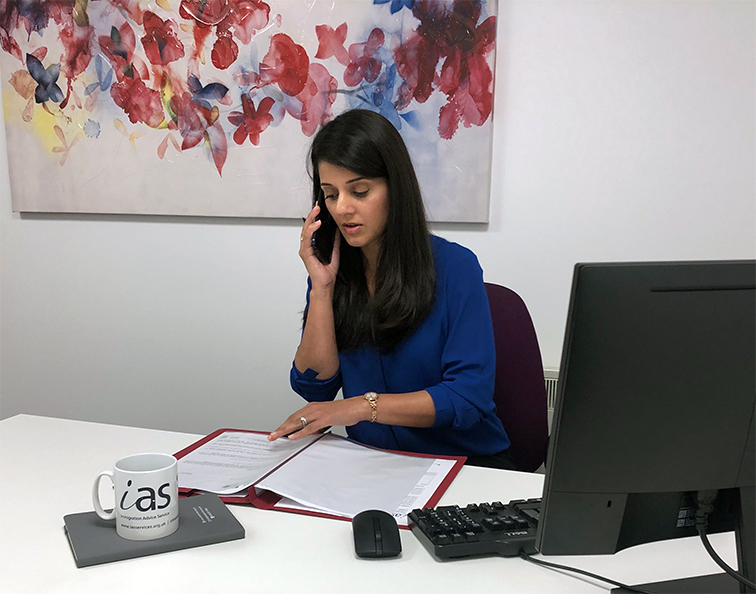 The Application Package
With our Application Package, your dedicated immigration lawyer will advise you on your application process and eligibility. Your caseworker will then complete and submit your forms to the Home Office on your behalf.
Request the Application Package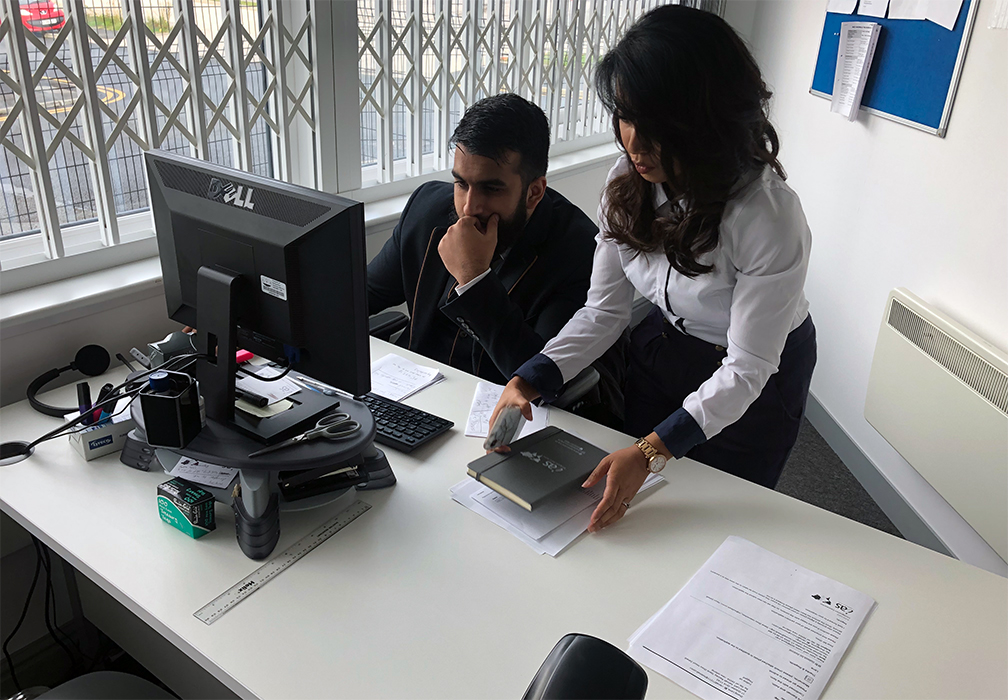 The Fast Track Package
Our Fast-Track Application Package is a premium service for those who need to submit their application in time with their deadlines. Your case will become a top priority for our lawyers and you will benefit from our highest-quality services.
Request the Fast Track Package
The Appeal Package
By choosing our Appeal Package, you can rely on our lawyers' legal knowledge and experience to ensure you have the highest chance of a successful appeal. We will also fully represent you in any hearings/tribunals.
Request the Appeal Package
Related pages for your continued reading.