Portugal Golden Visa From UAE
UAE citizens can apply for Portugal Golden Visa by investing in the country. Golden Visa is a program that can make you a resident and get citizenship by investment.
We can help UAE citizens to apply for Portugal Golden Visa. Call Total Law at +44 (0)333 305 9375, and we will assist you throughout the application process. Or contact us through our online contact form.
Portugal Golden Visa From UAE: An Overview
UAE citizens who have made significant investments in Portugal may apply for a resident visa known as the Golden Visa Portugal.
This visa allows the holder to live and work in Portugal permanently. These investments may take on the form of purchasing property, making financial investments, or creating employment opportunities in Portugal.
You may be able to become eligible for Portuguese citizenship in as little as 5 years when you apply for it via the Golden Visa program, which is a streamlined method for getting citizenship and permanent residence in an EU country.
If you apply for it, you will be required to be resident in Portugal for at least 5 years before you can apply.
After investing in Portugal and living in the nation for a period of 5 years, investors and members of your families are able to submit an application for permanent residence or citizenship in Portugal.
On the other hand, having permanent residence in Portugal is not a prerequisite for you to work there. As a Golden Visa holder, in order to maintain your resident status in Portugal, you must spend a total of 7 days each year inside the country.
"I'm very happy with the standard of training received on the OISC Level 1 course, i passed my exam. Thank you!"
"My application was approved and a huge weight has been lifted from our shoulders this year "
"We used this service for the spouse visa extension application to assure that all the information was valid and correct."
Portugal Golden Visa Investment Options For UAE Citizens
Overview
You will need to establish a plan for investing in one of the following categories in order to qualify for the Portugal Golden Visa program:
Establish an investment fund with a minimum value of €500,000 that satisfies the qualifying conditions. Investments made by venture capitalists in a business or start-up technology enterprises (that have no real estate ties).
Capital Transfer of funds totalling €500,000 or more that are intended to establish a business with a national headquarters or boost the share capital of a current company combined with the hiring of 5 permanent employees.
Create a minimum of 10 job openings only for persons who are citizens of Portugal.
Make a monetary contribution of at least €500,000 to support research activities in the domains of science and technology performed by public or private organisations involved in scientific research.
Make a donation with a minimum of €250,000 to either national heritage reconstruction or Portugal's arts program.
Portugal Golden Visa Latest News
As of late 2023, there have been the following changes to the Golden Visa program:
Capital transfers of €1,500,000 or more won't be approved anymore
Real estate deals of at least €500,000 will not be allowed
It will no longer be possible to invest in the renovation of real estate assets that are not less than 30 years old with a combined investment of €350,000 or more
It will no longer be possible to spend €400,000 or €280,000 on real estate in low-density regions
It won't be possible to invest in funds with direct or indirect real estate holdings.
All The Requirements And Eligibility Criteria For The Golden Visa In Portugal
The required documents to apply for a Golden Visa to Portugal are the following:
A valid UAE passport.
2 pictures that are the correct size for a passport and match the requirements for getting a visa for Portugal. These photographs must be on a white background.
Proof that you are covered by a health insurance plan that is recognized in Portugal in the appropriate format.
You were not convicted of any crimes in the past, and there is evidence to support this claim. You need to present a certificate from each country in which you have lived for more than 1 year. Once receiving approval from the relevant authorities in the most recent 3 months, the document has to be translated into Portuguese once it has been legalised. In addition to it, a Portuguese translation is essential.
A solemn statement under oath stating that you will keep your money for at least 5 years is essential before you can proceed with the transaction.
The ARI website has produced a receipt proof for your document.
If you want to invest your money into research activities, you will need:
A statement attesting to the investment from the general public or privately owned research institution, depending on whether or not the institution is a private or public one.
A declaration attesting to the effective transfer of the assets, given by a Portuguese financial institution, must be provided as one of the requirements.
If you are looking to create at least 10 brand-new job opportunities, you will need:
A document attesting that the required deposit has been made, provided by a financial institution that is allowed to do business in Portugal, and it must be shown in order to receive the appropriate deposit.
Both the firm and the employee come to an agreement on the terms of the employee's individualised employment contract.
The following information is pertinent to you if you are a stakeholder in a company: a passage is taken from the canonical record of companies.
If you want to invest your money into creative industries, you will need:
A statement that was published by the Government of Portugal, which claimed that they had consulted with the competent authorities in the industry and received confirmation of your funding in support of artistic endeavours or restoration and protection of the national cultural heritage in Portugal.
It is needed that a declaration attesting to the effective transfer of the assets be provided by a financial institution located in Portugal.
NIF Number And Bank Account Requirements
Getting NIF Number
In order to open a bank account in Portugal, you are going to need a "Number of Identificacao Fiscal," which is known as NIF. NIF is the Portuguese tax identification number.
If you are looking to engage in any activity that includes the Portuguese government, start a business, make an investment, or seek any type of legal issue in Portugal, you are obliged to acquire this number.
To participate in the Portugal Golden Visa, prospective applicants must first get a NIF number, followed by proceeding to open a bank account as the second stage of the application process. These 2 stages must be completed in this precise order.
Opening Portuguese Bank Account
Although some of Portugal's financial institutions allow you to open an account online, the vast majority of them need you to make an in-person visit at one of their branches before you can get started. Despite this, the process is easy to follow, and it does not take much effort to gather the relevant documentation. There is a chance that it will vary depending on the bank that you pick, but, in general, the documents that you need are as follows:
Proof of your identity, such as a current passport or any other form of identity.
You will be required to show proof of your residency, which might be in the form of a recent utility bill or a letter you have received within the last 3 months, which displays your full name and address in a legible manner.
Bring the number found on your NIF.
Proof of your employment and/or earnings, such as a most recent paycheck or a letter from your company. This may be in the form of one or both.
You are still able to open a bank account in Portugal even if you do not presently have a job, provided that you are able to provide documentation that you have signed up with the Portuguese employment centre or that you have a written assurance of a work contract.
A number to activate the SMS service in Portuguese.
In addition, there is a need for a cash deposit that ranges from €250 to €300 (this is the typical process for new accounts).
After you have gathered all of the necessary papers, you can then choose a banking institution that is going to meet your needs in the best possible manner.
The next step is to select the sort of account you wish to open with that particular financial institution. You might also create online accounts, which have recently seen an increase in popularity due to their convenience.
Expats, digital nomads, frequent travellers, and those who only live in Portugal for part of the year make up the vast majority of persons who utilise online banking and internet accounts. Keep in mind that opening a bank account in Portugal does not need you to be a resident of the country in order to do so.
How Much Does The Portugal Golden Visa Cost?
Everyone who submits an application will be expected to pay Golden Visa fee.
When a Portugal Golden Visa is extended, the applicant is responsible for paying the associated fees, which, once again, are the same regardless of who submits the application.
The following is a list of all of the fees that must be paid to the Portuguese government in order to submit an application for a Golden Visa.
The application processing cost, which is €533, must be paid by the primary applicant.
Each applicant who has dependents will be charged an additional fee of €84.
The preliminary application fee is €5,325 for each prospective applicant.
The fee for renewal is €2,663 and must be paid by each applicant.
The processing fee for each renewal is €533.
Cost of Obtaining a Residence Permit in Portugal:
A temporary residence permit will cost €73.
A permanent residence permit will cost €222.
How to Apply for The Golden Visa in Portugal From UAE
Contact us here at Total Law
Get in contact with us here at Total Law so that we can assist you in determining which investment opportunity will be best suited to your current situation and guide you through the decision-making process. After you have set up yourself, you have the option of beginning the application process with or without your dependents. Call us today for immediate assistance at +44 (0)333 305 9375.
Obtain Your NIF Number Along with Your Bank Account Number
The next thing to do is to apply for a NIF number and create a bank account in Portugal. You can do this on your own, or we can assist you in finding a bank that can create an account for you hassle-free, even if you are not physically present in Portugal. Because UAE citizens are permitted visa-free access into Portugal for a period of 90 days, you are able to go there to fulfil this need even if you are not already in the country.
Collect All The Required Documents
You have a responsibility to check that you have all of the necessary documentation before beginning the application process.
Make The Investment
The next step is to actually make the investment. After you have examined the possibilities for the best option available there, you should go on to this step. To ensure the safety of your investment, the staff at Total Law can direct you in the preparation of the essential papers.
Create A Preliminary Application
Following the completion of your investment, you will be required to submit a preliminary application to SEF (Portuguese Immigration and Border Service). They will evaluate your investment to see whether or not it satisfies the requirements. To submit an application, you are required to accomplish the following:
You will need to create an account in order to use the ARI (Residence Permits for Investment Activities) access site.
Attach all of the documentation that supports your claim.
Include evidence that all payments associated with the visa have been paid.
You have the option of doing this yourself, or you may give us power of attorney so that we can conduct this procedure on your behalf.
Collect Biometric Information
If the pre-application was successful, the SEF will send you a message asking for your biometrics anywhere from 2 to 6 months after you first submitted it. You will be required to make an appointment ahead of time with SEF in order to provide your biometric information for a Golden Visa in Portugal. It takes around 2 months, on average, from the moment that you schedule your biometrics appointment to the time that you can actually attend the biometrics collecting session in person.
Get Your Passport
If your application is successful, SEF will provide you with approval. You can now go to Portugal if you want to. When you arrive in the country, you will immediately be required to participate in an interview with SEF. After you have paid the price for the issuing of your visa, you will be given a residence permit.
Processing Time Once The Application Is Submitted
The processing time of a Portugal Golden Visa is typically between 8 and 10 months, beginning with the first Due Diligence assessment and ending with the receipt of approved resident permit cards.
Can The Portugal Golden Visa Application Be Rejected?
If your application is denied, first, the Portuguese Embassy will send you a proposal of rejection and give you some days to produce evidence or persuade them that they should not deny your application but rather grant your permission.
In the future, if the Embassy come to a judgement that definitively rejects your application for a residence permit, you have the option of appealing either to the administrative agency that originated the act or to the administrative courts.
In most cases, the following are examples of blunders that should be avoided: presenting papers, such as certificates of birth or marriage documents, that have neither been apostilled nor translated to Portuguese; providing a criminal record with dates that are older than 3 months; and failing to prove the familial connections.
Portugal Golden Visa: Validity And Renewals
Portugal Golden Visa Validity
The Golden visas have an initial validity term of 12 months when they are first issued. After then, given that you have not lost your original investment, you will be allowed to keep renewing it for periods of 2 years at a time at subsequent intervals. If you have lived in the nation for a cumulative period of 5 years, you are eligible to apply for Portugal citizenship.
The person who is the holder of a Portuguese passport is granted access to the rights that are offered to citizens of the European Union. These rights include the freedom to travel and the ability to participate in the European market.
Golden Visa Renewals
Portugal Golden visa can be renewed online now. The automated online renewal procedure implemented by SEF is simple. Some applicants who did this to renew their Golden Visas stated that they got their new residence cards in less than 2 weeks. The fact that there doesn't seem to be a necessity to supply papers that SEF currently has access to as part of your first application is also a huge benefit. This indicates that you won't need to provide fresh biometrics, apostilles, or criminal histories.
Although the first Golden Visa application still requires a physical biometrics visit, and there is still a sizable backlog of applications, the fact that SEF is no longer responsible for renewing current applications should help reduce the backlog more quickly.
Permanent Residency and Citizenship in Portugal Through The Golden Visa
It is possible to submit an application for permanent residence or citizenship in Portugal after 5 years with a Portuguese Golden Visa, but you do not have to be physically present in the country during that period. This is one of the most desirable aspects of this visa. To maintain eligibility for the Portuguese Golden Visa during this term, you and your family members need only visit Portugal for a total of 2 weeks every 2 years.
The bearer of a Portuguese residence card that was obtained via the golden visa program can travel freely inside the Schengen zone of the European Union. With Portuguese citizenship and a second passport, a person has the right to reside, work, and study in any country that is a part of the European Union.
The official legislation governing naturalisation in Portugal states that in order to be able to petition for Portuguese citizenship, you must have first had a Portuguese Residency visa over a period of at least 5 years prior to submitting your application.
Therefore, the application for Portuguese Citizenship is, in its own right, a distinct application to the initial Golden Visa scheme, and it is not simply awarded automatically in year 5.
An applicant for citizenship in Portugal is required to take a language proficiency exam as part of the application process. The level of this exam is A2, which is a conversational language level that is sometimes described as being appropriate for "getting around town." The exam consists mostly of multiple-choice questions, and it may be taken as many times as necessary.
If you were successful in acquiring the Portuguese resident visa, then your prospects of successfully gaining citizenship after 5 years are quite good, provided that you check all of the boxes necessary for the process. Even while it is not required by law to establish "ties" with Portugal, we strongly encourage anybody who holds a Golden visa to make the most of the nation in which they have decided to reside, immerse in the local culture to the greatest extent possible, and enjoy of the opportunities in Portugal.
The vast majority of investors create these connections organically over time, not just as a result of your financial investment in Portugal, but in many cases, they also become "emotionally invested" in the nation, seeing as how they have become a proud part of it and like spending time there. Whether you decide to take a few holidays each year to appreciate the beauty of Portugal, give money to a local charity in your new town, or purchase a season subscription to support your new favourite Portuguese football team, all of these sorts of activities would assist develop linkages with the country.
The Benefits of Obtaining a Portugal Golden Visa
Accessibility of Moving to European Countries
Your Golden Visa will make it possible for you to move legally across Europe, and if you remain in Portugal for 5 years after receiving a resident visa, you are eligible to seek to become a citizen of that nation.
However, even simply possessing a residence card enables you some rights, such as the chance to live near the ocean and travel around Europe without the need for a visa, the opportunity to form a business in Europe and be eligible for tax savings, and the opportunity to construct a pleasant home for your family to live in.
Possibility to Obtain Citizenship in European Union
Getting a Golden Visa puts you ahead of the game when it comes to obtaining Portuguese citizenship. An investor and his or her family are able to make an application for permanent residence or citizenship once they have lived in the nation continuously for a period of 5 years.
Citizens of Portugal do not need a visa to visit any of the 188 countries in the world, and they are authorised to legally reside and work in any other country that is part of the European Union. The United Kingdom, the United States of America, Canada, and Australia are among the nations that do not need visitors to get a visa to enter their country.
Visiting Countries Within the European Union
Citizens of Portugal are not required to obtain a visa in order to visit any of the other countries that are a part of the European Union since Portugal is a member state of the EU. On the list are the 30 countries whose respective governments have successfully completed the process of ratifying the Schengen Agreement. If you are in possession of a Golden Visa, you will be able to spend a combined total of 90 days in any one of these countries for a period of 6 months.
Education System
The terms "college" and "university" are most often used to refer to the several types of educational institutions that are included under the umbrella term "higher education." At a community college, you may get a bachelor's degree or a certificate of completion, but a master's degree can only be obtained by studying at a university.
If a foreign national has been given residence in Portugal, they are able to enrol in classes at state universities with a general discharge. Furthermore, if these students do well academically, they may be eligible for tuition exemptions.
Education may be obtained at a cost that ranges from €1,500 per year at the Universidade da Beira Interior to €12,000 per year at the most prestigious universities. At both private and public colleges, there is the possibility of pursuing commercial opportunities. The price of educational programs that are taught in English is much greater than the cost of academic programs that are taught in Portuguese.
More than 130 of Portugal's higher education institutions provide degrees that are accepted across the EU, making it easier for graduates to obtain employment in other countries that are EU members.
Strong Healthcare System
The Portuguese healthcare system is responsible for eating up close to 9% of the overall GDP of the nation. It was placed 36th among all nations in the world in terms of the global health expenditures in the year 2020. A considerable number of public, communal, and private hospitals may be found spread out over the whole of the country.
Residents and inhabitants of the community have access to medical treatment at public hospitals; nonetheless, they are required to pay for the bulk of the services provided by the hospitals. However, the fees are not insurmountable; for example, a consultation with a medical professional may be obtained for as low as €4. There is no shortage of private clinics, and the level of care offered at these establishments is of the highest possible standard. There are also additional services available, such as remote medical consultations through telemedicine.
How Can Total Law Help?
The Golden Visa Program in Portugal enables UAE citizens to obtain permanent residency in the country in exchange for financial investments made there. You need to make sure you meet certain requirements before you can apply for a Portugal Golden Visa.
If you need assistance understanding the application procedure, don't hesitate to get in contact with our immigration lawyers. They have a great deal of expertise in supporting clients in need of Portugal visas. We will help you in determining the sort of visa that is most appropriate for you, which investment is good, and we will also guide you in compiling all of the necessary documents for the type of visa that you choose.
Call us today on +44 (0)333 305 9375, or reach out to us online. There are a variety of methods in which we may be of assistance to you, as well as other services that we provide.
Advice Package
Comprehensive immigration advice tailored to your circumstances and goals.
Application Package
Designed to make your visa application as smooth and stress-free as possible.

Fast Track Package
Premium application service that ensures your visa application is submitted to meet your deadline.
Appeal Package
Ensure you have the greatest chance of a successful appeal. We will represent you in any case.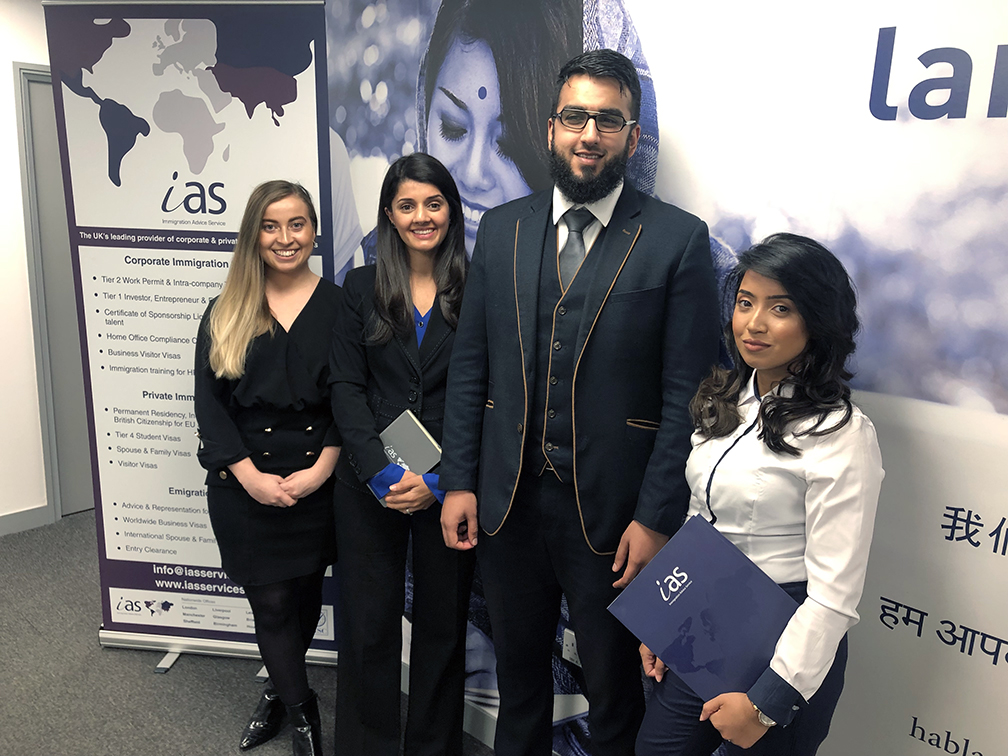 The Advice Package
During this untimed Advice Session with our professional immigration lawyers in London, you will receive our comprehensive advice, completely tailored to your needs and your situation.
Request the Advice Package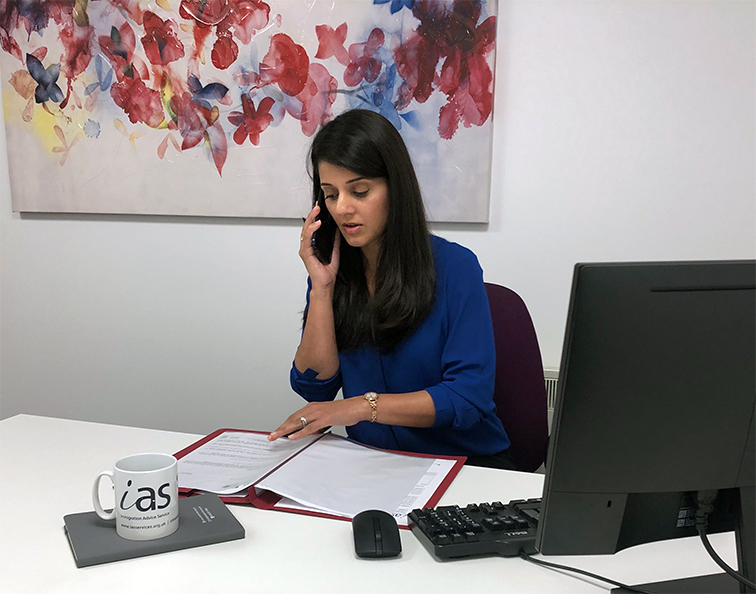 The Application Package
With our Application Package, your dedicated immigration lawyer will advise you on your application process and eligibility. Your caseworker will then complete and submit your forms to the Home Office on your behalf.
Request the Application Package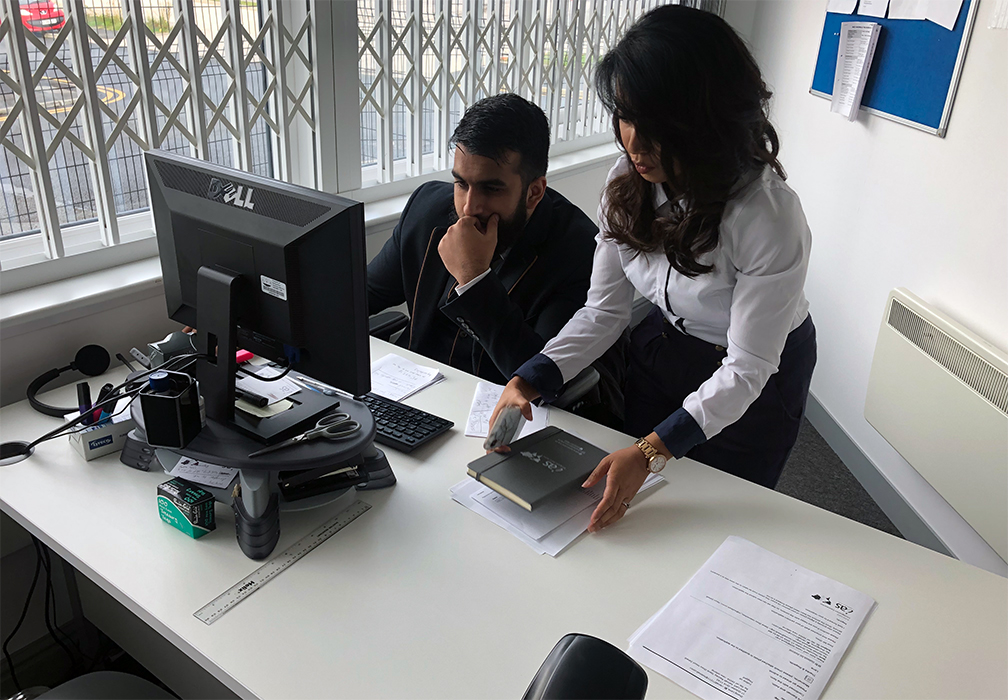 The Fast Track Package
Our Fast-Track Application Package is a premium service for those who need to submit their application in time with their deadlines. Your case will become a top priority for our lawyers and you will benefit from our highest-quality services.
Request the Fast Track Package
The Appeal Package
By choosing our Appeal Package, you can rely on our lawyers' legal knowledge and experience to ensure you have the highest chance of a successful appeal. We will also fully represent you in any hearings/tribunals.
Request the Appeal Package
Related pages for your continued reading.
Frequently Asked Questions
Portugal isn't cancelling the Golden Visa. The program for real estate investment routes has been deleted but the other options are still available.
You can travel to the European Union with a Portugal Golden visa.
There is no need to pay income tax for those who apply for a Golden Visa, as long as you are not moving to Portugal and list the nation as your primary place of residence.
Yes, you can include your dependents while applying for the Golden visa program.