Portugal Work Visa From Dubai & UAE
If you wish to travel to or work in Portugal from Dubai and the UAE, you may need to apply for a Portuguese Work Visa.
Our Immigration Lawyers at Total Law can determine your eligibility as well as support you throughout the entire process of the application procedure. For more information, please call us at +1 844 290 6312.
Overview of Portugal Work Visas
If you are from a country that requires a visa and you wish to travel to Portugal for a brief period of time, you will need to process an application for a Schengen Visa. Once you obtain this visa, you are able to visit Portugal for up to 90 days within a 180-day window.
Alternatively, you will need a Portuguese National visa if you intend to stay in the country for a longer period of time. For example, if you intend to work and study there.
The two types of Portuguese National visas are:
Residency visa: This allows you to enter and reside in Portugal for four months.
Temporary stay visa: With this visa, you are able to visit and remain in Portugal for less than one year.
For certain representatives, such as exceptionally talented migrant employees, self-employed workers, as well as job seekers, there are other visas that you can apply for.
If you are unclear which route is the most suitable for your circumstances then reach out to an immigration expert for advice.
"I'm very happy with the standard of training received on the OISC Level 1 course, i passed my exam. Thank you!"
"My application was approved and a huge weight has been lifted from our shoulders this year "
"We used this service for the spouse visa extension application to assure that all the information was valid and correct."
Do I Need a Visa to Work in Portugal From Dubai?
For citizens of Dubai and the UAE, a work visa is required if you wish to work in the country. Due to the fact that Dubai is a non-EU country, the ability to reside and be employed in Portugal without a visa is not possible.
The work visa must be applied for on your behalf by the employer. It's highly important to start planning your application early because the procedure and processing time can be long and complicated.
Where you will work, the company that you will work for, and the type of work that you'll be doing should all be specified within the contract. Your employer must submit an application to the Portuguese Labour Authorities for your work permit.
Portugal Work Visa Types
For travel to Portugal, Dubai and UAE nationals must apply for a visa . For people from Dubai making an application, there are two main types available. These are referred to as Residency visas and Temporary Stay visas.
The most common visa types are:
Highly-qualified Work Visas – Engineers, scientists, and other experts within the medical field are a few examples that are eligible for this visa. Applicants must be able to show their role involves scientific research or other tasks that require a high level of qualifications.
Portugal Work Visa – This is most popular for people working in Portugal. It typically has a one-year validity period and a five-year renewal option. If your employment contract lasts longer than a year then this could be the most suitable route.
Independent Work Visa – Also known as a temporary or Digital Nomad Visa, this is for those self-employed and only looking to work in Portugal on a temporary basis. You can work for up to a year but you must only work for a company based outside of Portugal.
Work Visa for Cultural Activities – A visa aimed at those that are going to participate in a project that the Portuguese authorities have deemed to be a cultural activity of interest.
Tech Visa – If you work for a tech company that is regarded as innovative, you can apply for this route. The Tech Visa aims to make it easier to recruit suitably skilled workers to the technology industries and to lessen the tech skill gap in Portugal.
Work Visa for Teaching – If you receive a job offer from a Portuguese research institute or educational institute that will involve teaching, then this may be the most suitable work visa.
EU Blue Card –  This is given to people with high in demand skills and abilities. Professionals living outside the EU find this to be a very popular option.
The Job Seeker Visa – This allows the holder to come and stay within the country solely for the purpose of job seeking. It also allows the holder to engage in subordinate labour activities up until the expiration of the visa or the issuance of the residence permit.
The Golden Visa – A residency by investment programme created for non-EU nationals. Introduced in 2012, the primary goal of this visa is to draw in foreign investment. You don't have to relocate to maintain your residence visa; it is sufficient to stay within the country for only seven days on average per year. It is often seen as a stepping stone to citizenship.
The D7 Visa – Financially self-sufficient foreign nationals can be granted the D7 visa, which is sometimes referred to as the Passive Income Visa or Retirement Visa.
Document Requirements For Citizens Of Dubai & UAE
Overview
Meeting the passport and travel requirements is essential if you're going to Portugal from Dubai for work.
As Portugal is in the Schengen area, you might be able to engage in certain activities, such as attending business meetings, without a visa or permission if you are travelling for work for up to 90 days in a 180-day period. No matter how many Schengen nations you travel to within this region, your total stay cannot exceed 90 days out of every 180 days. Please note that the 180-day window keeps 'rolling'.
For someone to be eligible, they must also provide the following paperwork with their completed visa application:
A valid passport with at least two blank pages.
Evidence of health and accident insurance.
A document stating the purpose of the trip, such as a letter of invitation from the company.
Documented reservations for flights.
Evidence of accommodation in the country, such as a residential address or hotel reservation.
Passport-size images that adhere to the Schengen visa picture requirements.
Evidence that you have enough money to support yourself.
You will receive a visa sticker for your passport if your application for a work visa is granted. Throughout the term of the visa's validity, you may enter Portugal and work with this sticker.
While a visa is required for entry, a different procedure must be followed to obtain a work permit.
The paperwork that you will be required to provide to apply for a work permit from Dubai are:
A valid residency visa.
Two passport photos with colour.
Criminal history background checks.
An employment contract.
Proof of social security registration.
Relevant tax records.
Evidence of accommodation.
You should also note that certain visas also have specific requirements:
Highly-qualified work visas: This requires you to have proof of an official job offer from a Portuguese employer. Moreover, you will need to have a bachelor's or higher degree from an authorised university. It is also necessary for your job offer to be for a highly skilled position that is hard to fill by Portuguese or EU citizens.
Work Visa for Cultural Activities: You must have evidence of a  job offer from a Portuguese employer that is planning a cultural event that has been approved by the Portuguese Ministry of Culture.
Tech Visa: You will be required to show proof of a job offer from a Portuguese employer that is regarded as a technology and innovation company. For you to succeed in your application, you must be qualified and have the requisite experience.
Work Visa for Teaching: You will need to have a teaching position in Portugal secured before leaving. Your employer can apply for the visa at the nearby Labour office.
EU Blue Card: To apply for a EU Blue Card, you will be required to demonstrate a job contract that is appropriate for the performance of a highly skilled activity. The job contract must have a length of at least one year and an annual salary that is at least 1.5 times the national net salary. Documents attesting to high professional qualification in the activity or industry mentioned will also be required.
Portugal Golden Visa: The minimum investment that is required to qualify for residency from a Dubai or UAE citizen is €280,000, which is one of the lowest requirements in Europe. You will need to show proof of your plans to invest in qualifying projects.
Portugal Work Visa Employer Required Documents 
Employers are required to supply the following paperwork to receive a Portuguese work permit:
The company's tax returns
The contract for employment.
Evidence of Social Security enrolment.
Evidence that a citizen of the EU, EEA, or Switzerland could not perform the job.
The employee's passport number and recent passport photos.
All of your documentation must be submitted in either English or Portuguese. If not, you must have them notarized after being translated by a qualified translator.
It could be necessary to legalise some papers, such as diplomas or civil records.  Documents may be legalised with an Apostille stamp or by contacting the Portuguese embassy or consulate in Dubai.
Reach out to us if you are confused about which documents you or your employer need to provide in order to ensure you obtain the correct Work Visa.
Portugal Work Visa Costs
The different work visas all have varied application fees. You will also have to pay several fees because the application process entails various steps. The principal costs involved when applying from Dubai or UAE  are:
Short term visa: €90
Work Residence Permit: Must be submitted to SEF for €83. It also costs €72 to collect the permit from SEF
Overall, you must pay a total of €245 to receive a Portuguese resident and employment visa. There could be additional small fees, such as mailing paperwork and making copies.
How to Apply for a Portugal Work Visa From Dubai & UAE
Your application can be started as soon as you have obtained all the required paperwork.
Find a job in Portugal that is willing to sponsor your visa. The Portuguese Immigration and Borders Service (SEF) will need your employer to submit an application for a work permit on your behalf.
Once you have your work permit, you can begin your application for a visa making sure that all of the data you supply is factual and correct. Your application may be rejected if certain information is missing or wrong.
You will be required to provide all necessary supporting paperwork at  your appointment at the embassy as part of the application procedure.
Processing Time for a Portugal Work Visa
It typically takes around two to three months to process an application, although this can vary depending on some factors. If all the information and supporting documents are accurate, the work permit processing time may, in some cases, be shorter than the average time.
The Processing period could take anywhere from 60 days to several months. SEF typically needs 30 to 60 days to process your application.
Here are some of the factors that can affect the processing time for a work visa:
The workload of the SEF.
Completeness of the application: All of the applicant's supporting documents must be reviewed by the SEF; if any are missing or insufficient, the application will be postponed.
The type of visa you're applying for.
Making sure that your application is strong enough to be accepted is challenging, and can be discouraging.Total Law immigration lawyers can help you with your application process and ensure that you will be successful. For more information, call us right away at +1 844 290 6312.
Portugal Work Visa Validity & Extensions
Each visa will show the end and start dates and you should ensure you follow these otherwise you could be forced to leave Portugal. It is possible to apply for a n extension for most Work Visas but you must do so in plenty of time.
To get advice on renewing or extending a visa reach out to our team at Total Law for support on applying for an extension.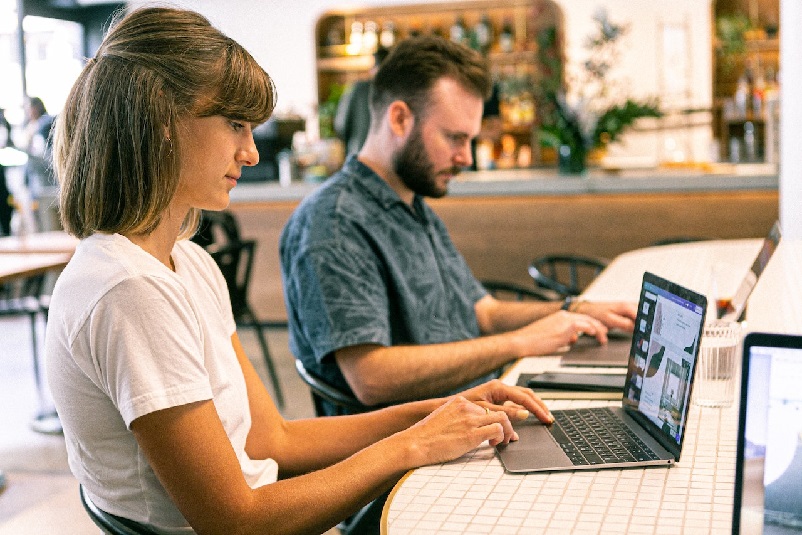 Portugal Work Visa To Permanent Residency
After two years, a temporary residency can be extended for a further three years. You can submit an application for citizenship or permanent residency in Portugal after five years. Once you become a citizen of the country, you no longer need to obtain a Portuguese work visa. However, you should be aware that in some cases Dubai and UAE do not allow dual citizenship, so you should talk to an immigration expert before giving up your current citizenship.
How Can Total Law Help?
It can sometimes be a strenuous and stressful time when applying for a work visa, especially if you don't have expert assistance. If you don't get everything correct, it can often take multiple attempts to apply.
You can overcome this challenge with the aid of Total Law immigration lawyers. We are experts on Portuguese Immigration laws and have helped many individuals in their application process.
We are ready and willing to assist you as well. For more information, please contact us or call us on 0333 305 9375.
Advice Package
Comprehensive immigration advice tailored to your circumstances and goals.
Application Package
Designed to make your visa application as smooth and stress-free as possible.

Fast Track Package
Premium application service that ensures your visa application is submitted to meet your deadline.
Appeal Package
Ensure you have the greatest chance of a successful appeal. We will represent you in any case.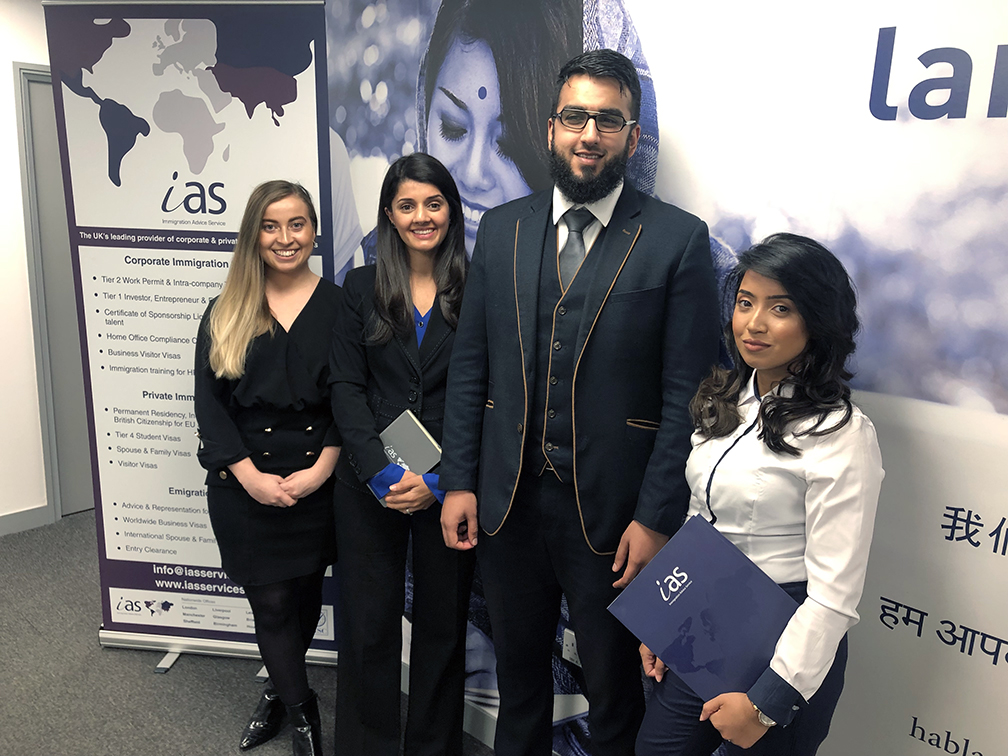 The Advice Package
During this untimed Advice Session with our professional immigration lawyers in London, you will receive our comprehensive advice, completely tailored to your needs and your situation.
Request the Advice Package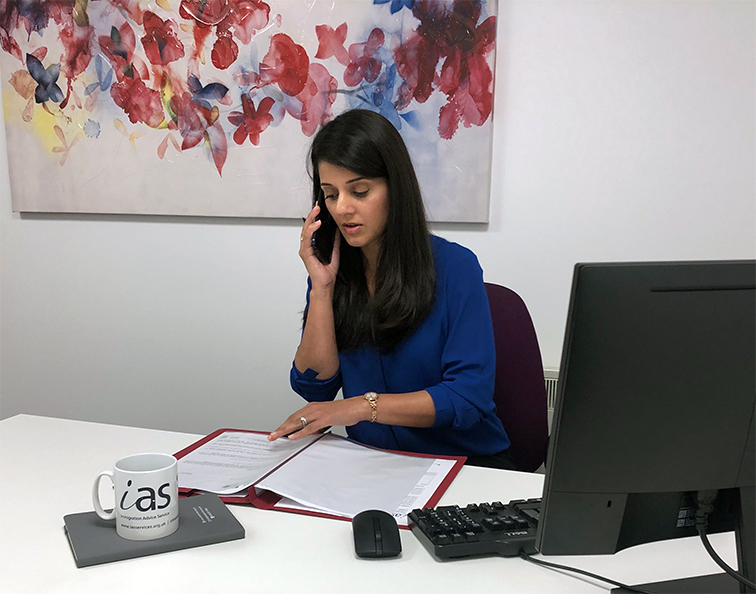 The Application Package
With our Application Package, your dedicated immigration lawyer will advise you on your application process and eligibility. Your caseworker will then complete and submit your forms to the Home Office on your behalf.
Request the Application Package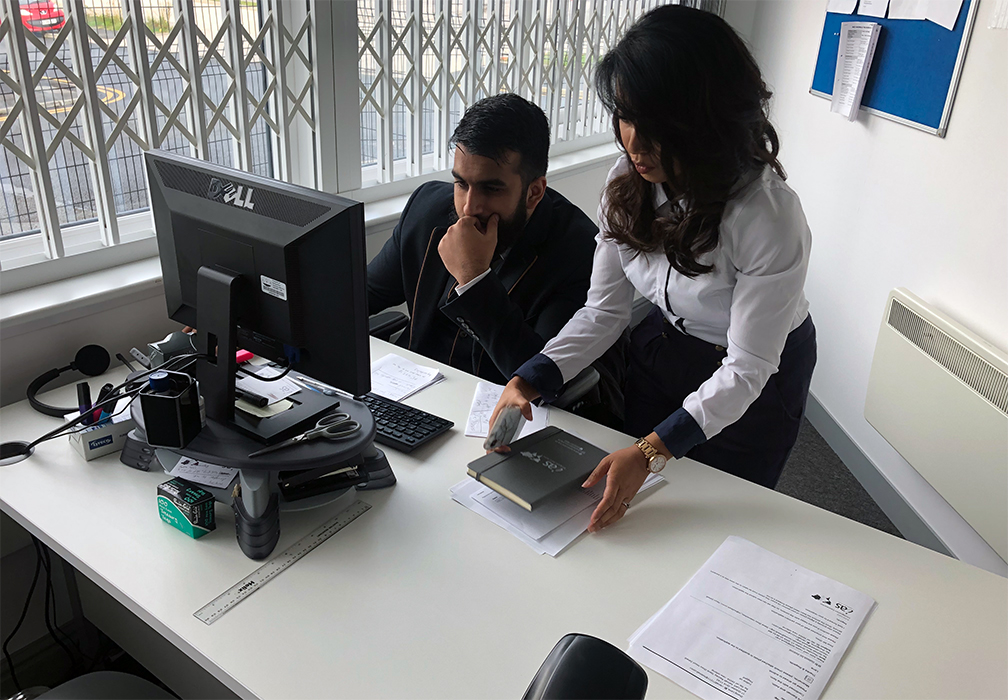 The Fast Track Package
Our Fast-Track Application Package is a premium service for those who need to submit their application in time with their deadlines. Your case will become a top priority for our lawyers and you will benefit from our highest-quality services.
Request the Fast Track Package
The Appeal Package
By choosing our Appeal Package, you can rely on our lawyers' legal knowledge and experience to ensure you have the highest chance of a successful appeal. We will also fully represent you in any hearings/tribunals.
Request the Appeal Package
Related pages for your continued reading.
You can certainly get a job in Portugal from Dubai. Networking, researching Portuguese companies that are hiring, tailoring your CV/resume and cover letter to Portuguese jobs, and being prepared to relocate will help with this process.
You will need a gross wage that is at least 1.5 times the average gross pay in Portugal, which is €1,752.