Study In Portugal From UAE
Are you considering moving and studying in Portugal from the United Arab Emirates? It can be a challenge understanding the Student Visa application process and it can be overwhelming.
Total Law can help ensure that your application is submitted appropriately by offering support and advice throughout the process. To learn more or get help from one of our professional agents, call  +44 (0)333 305 9375  today.
Study In Portugal From UAE Overview
As Portugal is considered one of the least expensive countries in Western Europe to live in, the demand for higher education from foreign students has risen in recent years.
Offering an excellent educational system. Portugal is famous for applying the European Bologna System which makes it an exciting destination for higher studies, shared between the 14 universities situated in the country.
The Portuguese government has made agreements with several countries, including the UAE, allowing their citizens to visit Portugal without needing a Short Stay Visa (no longer than three months).
However, as a UAE national, if your study course is longer than three months and you plan on staying in the country for this period you will have to apply for a Long-term Visa before travelling to Portugal. Once you've entered the country you will then have to apply for a Portuguese Residence Permit.
"I'm very happy with the standard of training received on the OISC Level 1 course, i passed my exam. Thank you!"
"My application was approved and a huge weight has been lifted from our shoulders this year "
"We used this service for the spouse visa extension application to assure that all the information was valid and correct."
Portugal Student Visa Requirements For UAE Citizens
There are a number of key documents you will need in order to apply for a Long-term Student Visa:
Valid passport or other travel document.
Proof of Acceptance from your university, usually a letter.
Evidence of paid tuition fees or a document of scholarship.
Two recent passport-size pictures.
Application for a student visa for Portugal
Proof of enough financial means to fund your stay. Usually those would be bank statements or other equivalent that would be able to adequately prove you can cover your expenses in Portugal while studying.
Evidence of accommodation in Portugal such as a lease agreement, housing documentation from your university, or an invitation letter from a relative or friend in Portugal who you will be living with.
Certificate of Criminal Records.
Proof of Schengen travel health insurance. Upon your arrival in Portugal, you will then have to get local health insurance.
Travel ticket or reservation for travelling to Portugal
There aren't any specific language proficiency requirements in order to obtain a Portuguese Student Visa. However, you will need to provide proof of language proficiency when applying to be accepted in the university itself. This will differ depending on the course you are applying for, but if you are applying for a course that is being taught in English, you will need to show proof of one of the following standards:
There are typically three types of Portuguese student visas:
Short Stay Student Visas – for courses lasting less than three months
Temporary Stay Student Visas – for courses lasting between three months to a year
Long Stay Student Visas – for courses and programs lasting more than a year, including all degrees and Ph.D. programs
The Portuguese Residence Visa is valid for longer than 12 months.
If you are not completely sure which type of visa will best suit your situation, or would like to receive professional help with the application process, call us today at  +44 (0)333 305 9375. Our agents at Total Law will go over all necessary details and documents needed for a smooth application process.
Portugal Student Visa Costs
The costs for Portuguese visas may vary, once you contact your embassy they will provide a more accurate sum.
Short Stay Student Visas: Adults and children over 12 will need to pay €80. Children aged 6–12, €40. €75 will be paid for the entry visa if this is required. And another €90 for the temporary residence permit.
Long Stay Portuguese Student Visa: €90 is the entry visa, if needed, and €108 for the long-term Residence Permit. The SEF website can provide more detailed information on all visa fees.
How to Apply for a Portugal Student Visa From UAE
UAE citizens should submit their visa application at the Embassy of Portugal in Abu Dhabi. You must have your Letter of Acceptance from your university. Here are the steps leading to the application process:
Make an appointment for an interview with the Embassy.
Fill in the Portugal Student Visa application form.
Get a hold of all required documents.
Pay the visa fees, but your Embassy will inform you of the payment method and total sum.
You will have to submit all required documents on the date of your scheduled appointment.
You will then have to be patient and wait.
Once you've received your visa you will then be able to travel to Portugal.
Once you arrive in Portugal, you will have to schedule an appointment with the Portuguese Immigration and Borders Service (SEF) in order to obtain your residence permit. The residence permit is important as it allows you to live in Portugal for the period of time you will be there, usually renewed every year.
When scheduling your appointment with the embassy in your own country, try and go for the earliest date possible. In the meantime, you might be asked to attend an interview, so keep an eye on your email and phone. Double-check all health requirements such as vaccinations or recovery certificates.
Student Resident Permit in Portugal
As UAE citizens, within 3 months of your arrival in Portugal, you will need to obtain your residence authorization. You can apply for it at the SEF office of the city you reside in.
The documents needed for the Residence Permit are pretty similar to those you have collected for the visa. Once you have made your appointment with the SEF online services you should prepare the following documents:
Valid passport and a copy
Two recent passport-sized photos
Proof of your financial means
Proof of accommodation
Current medical insurance
Letter of Acceptance from your university and proof that you have paid any necessary tuition fee.
Typical Processing Time for a Portugal Student Visa
The usual visa processing period is up to 60 days. On rare occasions, it may take up to three months. Therefore, make sure to start applying as soon as you receive your Letter of Acceptance from your university.
Can I Bring Dependents to Portugal?
Residing in Portugal with a Student Visa does mean you can bring your dependent family with you. But you must be able to prove you have the financial means to support them and they must be a domestic partner or sponsor, minor children or an unmarried adult child who is dependent on you due to illness or a disability.
Your family is able to apply for a visa with you which means you will be able to travel together or they can wait for you to settle in Portugal so they can apply for a reunification visa.
There are some requirements you must first meet in order for your family to be able to come with you in Portugal.
You will have to request an authorisation for family reunification from SEF and this application can take up to 60 days to be processed.
After the application has been successful, your family has 90 days to apply for a visa in the Portuguese embassy in their country or make an appointment in Portugal if they are already there, with the SEF bureau. Processing the application can take from three to six months.
There are some documents your family members must provide: 
Proof of SEF's approval of the authorisation request 
Two recent photos
Evidence of your family connection to you (such as birth certificate)
Passport or ID of both you and your family members
Proof of accommodation
Proof of financial means with which you will be able to support all parties
Criminal record issued in your country of origin – not valid for minor children under the age of 16
All documents that have been issued in a foreign country must be translated in Portuguese from Portuguese notary.
Visa costs 
The visa for your family will cost €90 for adults.
The family visa has the same duration as your own.
With the family visa your family members will be able to attend primary and secondary school; study and work in Portugal; have access to the country's social net, healthcare and the social security system.
Post Studies: Can I Remain In Portugal?
You will be able to stay and work in Portugal after your studies have concluded and your Student Visa has expired, however, you must have a job offer. You must apply for the Work Visa before your student one expires, this must be done 30 days before the Student Visa actually expires otherwise the SEF will not accept your application.
If your Student Visa has expired before you have applied for your Working Visa, you should return to your home country and apply for a Working Visa from there.
An adequate job offer does not come from an employer only. A Residence Permit for Work can come from self-employment such as freelancer or by starting a business. If you are a UAE citizen who is also a highly-skilled worker, you can apply for the EU Blue Card.
Portugal Student Visa and Working
As a UAE citizen with a Student Residence Permit, you can work only part time up to 20 hours per week. But you are allowed to work full-time during summer breaks and holidays.
If you are staying for less than 90 days (about 3 months), and are holding a Short-term Visa, you cannot work at all. But before partaking in any employment activities, you must first inform the SEF.
If you have a scholarship, you must double-check your conditions first, before applying to work. Keep in mind, you might need to pay taxes and social security, depending on your salary.
Permanent Residency in Portugal After Graduation
It is important to note that your time in Portugal as a student does not count towards a Permanent Residency.
If you wish to become a permanent resident of Portugal, you must get a job offer, switch to a Temporary Residence Permit for Work, valid for a year and can be renewed for up to five years. After that, you can apply for Permanent Residency and eventually citizenship.
How can Total Law Help?
As Portugal is fast becoming a popular destination for its higher education, more and more students are choosing the country to pursue their further educational endeavours. This has become better evident in recent years, where even more universities in Portugal, as in around the world, are focusing on creating English-taught courses.
If you are a UAE citizen who wishes to start your educational journey in Portugal, we at Total Law will be able to provide you with all the support and help you will need.
We provide expert immigration advice services and can guide you through any difficult or complex situations that could arise while navigating the process of moving to another country.
We will walk you through the procedure, and carefully evaluate your application to eliminate every possible mistake. To get started, reach out to us on  +44 (0)333 305 9375.
Advice Package
Comprehensive immigration advice tailored to your circumstances and goals.
Application Package
Designed to make your visa application as smooth and stress-free as possible.

Fast Track Package
Premium application service that ensures your visa application is submitted to meet your deadline.
Appeal Package
Ensure you have the greatest chance of a successful appeal. We will represent you in any case.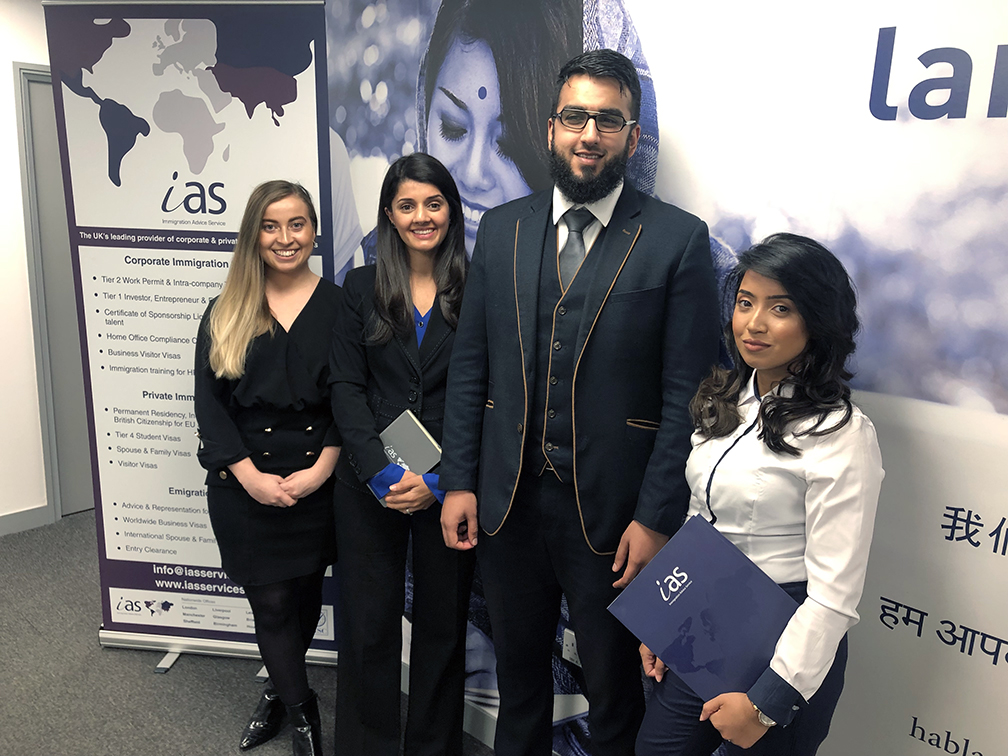 The Advice Package
During this untimed Advice Session with our professional immigration lawyers in London, you will receive our comprehensive advice, completely tailored to your needs and your situation.
Request the Advice Package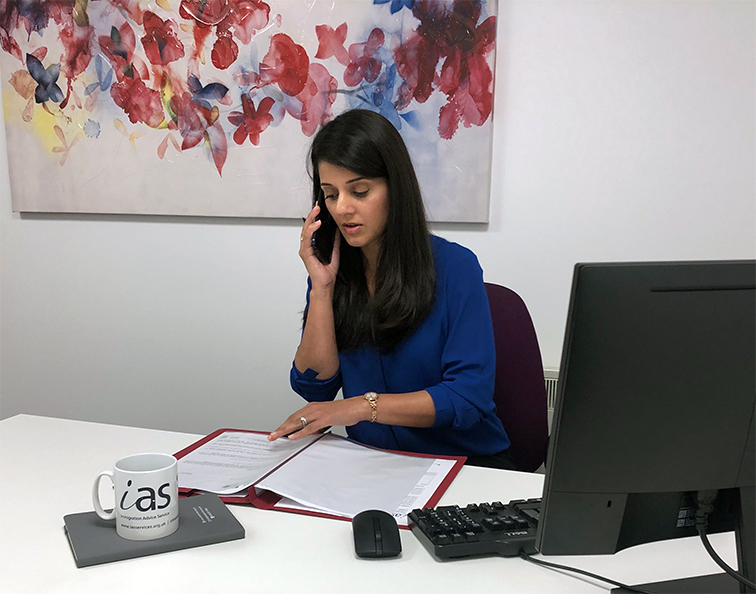 The Application Package
With our Application Package, your dedicated immigration lawyer will advise you on your application process and eligibility. Your caseworker will then complete and submit your forms to the Home Office on your behalf.
Request the Application Package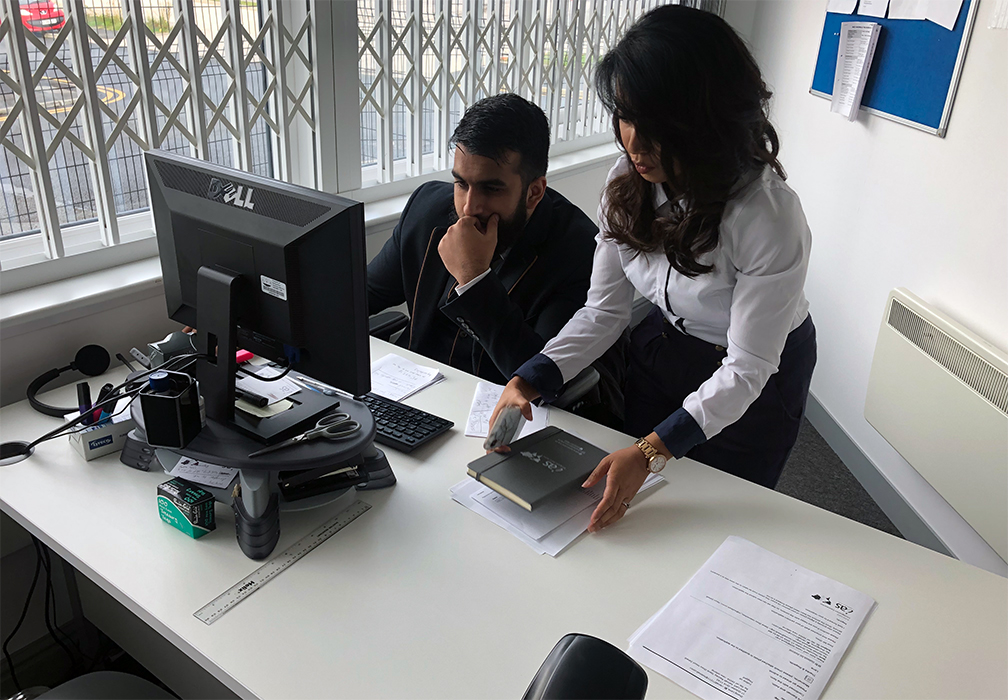 The Fast Track Package
Our Fast-Track Application Package is a premium service for those who need to submit their application in time with their deadlines. Your case will become a top priority for our lawyers and you will benefit from our highest-quality services.
Request the Fast Track Package
The Appeal Package
By choosing our Appeal Package, you can rely on our lawyers' legal knowledge and experience to ensure you have the highest chance of a successful appeal. We will also fully represent you in any hearings/tribunals.
Request the Appeal Package
Related pages for your continued reading.
Getting a Portuguese student visa shouldn't be hard to get, but the process can take time so you should brace yourself with patience. Make sure to prepare all required documents and try to contact the Embassy of Portugal in your country as soon as you receive your Letter of Acceptance from your university.
To obtain a Student Visa in Portugal, there will be no general language requirements, however, applying for the university you will need proof of language proficiency. IELTS is one of the options of evidence to an English-thought course. Some universities in Portugal do not require IELTS.