Canadian Working Holiday Visa
Do you want to vacation in Canada but don't have enough funds for the vacation? You may want to consider applying for a Canadian Working Holiday Visa. Citizens of the United Kingdom can apply for a Working Holiday visa which may grant them up to 24 months of stay in Canada to travel and work.
For more information or assistance with obtaining a Canadian Working Holiday Visa, please call 0333 305 9375 or fill our contact form.
What is the Working Holiday Visa?
The Canadian Working Holiday visa is one of the programs under International Experience Canada (IEC). IEC provides young people with the opportunity to travel and work in Canada. With a Working Holiday Visa, foreign nationals from the UK to enter Canada to work and travel for up to 24 months.
The Canadian government created the Working Holiday visa as an open work permit, so successful applicants can work at most jobs, for more than one employer and one location in Canada.
For more information on the Canadian Working Holiday visa or assistance with acquiring one, contact our expert immigration lawyers on 0333 305 9375.
"We used this service for the spouse visa extension application to assure that all the information was valid and correct."
"Thanking you so much for helping me and my wife live together for now and the distant future. We are grateful for your help and patience. "
"Spouse visa uk application was successful after working with your staff. I recommend this company the IAS for immigration services. "
Who can work in Canada with a Working Holiday Visa?
The Working Holiday visa is for citizens of countries that have an agreement with Canada, including:
| | | |
| --- | --- | --- |
| Australia | Belgium | Chile |
| Czech Republic | Costa Rica | Croatia |
| Denmark | Estonia | France |
| Germany | Greece | Hong Kong |
| Ireland | Italy | Japan |
| South Korea | Latvia | Lithuania |
| Mexico | Netherlands | New Zealand |
| Norway | Poland | Slovakia |
| Slovenia | Spain | Sweden |
| Taiwan | Ukraine | United Kingdom |
Each of these countries has an age limit. In general, it's 18-35, but for those from the UK, it's 18-30.
What is a Recognized Organization (RO)?
If you are a UK resident and not a citizen of one of the eligible countries, you may be able to apply if you have received support from a recognised organisation(RO).
A recognised organisation is a non-profit, for-profit, or educational organisation that offers support to youths as part of IEC.
An RO can help you plan your trip by providing information about Canadian culture, laws, languages and taxes. Their support also extends to helping you find a job and transportation.
These organisations, among others, are recognised organisations that help with the Working Holiday Visa program:
GO International
International Rural Exchange (IRE)
Memorial University of Newfoundland (MUN)
Stepwest
SWAP Working Holidays
Eligibility Criteria for the Canadian Working Holiday Visa
To obtain an IEC work permit, you must first be a citizen of the UK or any other eligible country or have obtained support from a recognized organization. Also, you must meet the eligibility requirements of your home country and pool, in this case, the Working Holiday visa.
To be eligible for the Working Holiday category as a British citizen, you must:
Be between the ages of 18 and 30
Be a British citizen from the UK or the Channel Islands of Jersey and Guernsey
Have a valid passport – British or a Channels Islands passport – that covers your entire stay in Canada
Have a minimum of CAD$2,500 to cover expenses in Canada
Have health insurance for the duration of your stay to cover hospitalisation, medical care, and repatriation
Have a round-trip ticket or enough financial resources to purchase a departure ticket
Not be accompanied by dependents
Be admissible into Canada
Be able to pay all the necessary fees
Haven't participated in IEC before
Although some countries allow you to participate in IEC twice in different pools, the UK only allows its citizens to participate in IEC once. So, if you have obtained a working holiday visa or any other IEC work permit in the past, you are not eligible to participate again unless your previous participation was before 2015 for up to 12 months.
How to apply for the Working Holiday Visa from the UK
1. Ensure you are eligible
There are three steps to the Working Holiday visa Canada application process from the UK. The first step is to ensure you are eligible for IEC and the Working Holiday visa. You can do this through the online questionnaire. If you are eligible, you will get a personal reference code, which you will need in the next step.
When you have confirmed your eligibility, the next step is to create an IEC profile to be placed in the Working Holiday IEC pool. You should do this as early as 12 months before your planned departure date.
2. Create an IEC profile
You can create an IEC profile online and fill out the online forms in English or French. If an RO is helping you, you must have a confirmation letter from the RO and indicate that an RO supports you in your profile.
What you fill in your profile and online forms will determine if you are eligible for the Working Holiday IEC pool. Only candidates in the pool receive an invitation to apply for the Working Holiday work permit.
Ensure that you complete and submit your profile to the Working Holiday pool within 60 days of starting the process, or you will have to start all over again. If you receive an invitation to apply, you have ten days to accept it and must apply within 20 days from the day you accept the invitation.
3. Apply for an IEC work permit
You accept the invitation by clicking on the "start application" button in your IEC dashboard. Do that within ten days of receiving the invitation.
A Port of Entry letter of introduction will be added to your account If your work permit application is approved. You should present that letter to the border service officers at a port of entry into Canada. The officer will make the final decision on your work permit.
4. Give your biometrics
After applying for the work permit, most working holiday applicants must give their biometrics – fingerprints and photograph. If you need to give biometrics, Canadian immigration will send you a biometric instruction letter within 24 hours after submitting your application.
The letter will explain how and where to give your biometrics. For those in the UK, that's usually at a visa application centre (VAC) or a temporary collection point, depending on which is closest to you.
An IEC participant must give their biometrics within 30 days, but they may apply for an extension if the VAC doesn't have an opening within the 30 days or for any other reason outside their control.
For assistance with applying for the working holiday program, call us on 0333 305 9375 or email info@total.law.
Required Documents for the Canada Working Holiday Permit
The Immigration, Refugees and Citizenship Canada(IRCC) requires IEC participants to provide some supporting documents. It's recommended that you start gathering those documents once you are in the IEC pool due to the 20-day deadline for the work permit application.
Although you can submit the documents before the IRCC starts processing your application, they may contact you to request additional documents. If that is your case, you must submit those documents within 30 days from when the documents are requested.
The required and supporting documents include:
Bank account statement or other documents that prove you have enough money to support yourself for the first 3 months of your stay in Canada
A police certificate
CV/résumé
Valid British passport, or valid travel document
Digital photograph
Complete forms (Family Information – IMM 5707 and others)
A copy of the confirmation letter from the RO, if it applies to you
An official certificate from Business France, if you are a Volontariat International en Entreprise (VIE) applicant
Proof of medical exam, if applicable
A medical exam is only required if you recently lived or travelled in certain countries for up to six months or more or plan to work in healthcare, education, child care or elderly care.
The above documents are necessary during or before the application processing stage, but one of them is needed after you have received your letter of introduction, and that is the proof of health insurance. This will be requested when you get to the port of entry.
Cost and processing time
All applicants must pay the IEC participation fee, which is CAN$156. In addition, you will need to pay the open work permit holder fee of CAN $100, which is necessary for all working holiday visa applicants.
Most rejected applicants receive a refund. However, if you gave false information or left out important information from your application, you would not receive a refund. If you need to give your biometrics, you are to pay CAN $85 for the biometrics.
The IRCC typically takes 8 weeks to process a working holiday visa; it may be more, depending on the workload and other factors. During the processing of your application, they may ask you to attend a visa interview with an immigration officer. Ensure you provide proof of the requirements and all the necessary documents to avoid processing delays.
When your application is approved, you can go ahead to purchase a plane ticket and health insurance.
Our immigration lawyers can help you enter Canada to work and travel on a Working Holiday Visa. We are knowledgeable and experienced with the UK and Canadian immigration systems and have helped several individuals in the UK to obtain a Canadian visa.
We will assess your eligibility for the IEC Working Holiday program and help you submit a quality application if you are eligible. If you are not eligible for the Working Holiday visa, we will advise you on other work permits or immigration routes that you can use to work and travel in Canada.
We take out the stress and complication that comes with filing the forms, gathering the documents, and submitting the application on your own. We will liaise with the IRCC on your behalf and ensure that your application is prepared to the highest standards to maximise your chances.
Call us today on 0333 305 9375 to find out more about how we can help you.
Advice Package
Comprehensive immigration advice tailored to your circumstances and goals.
Application Package
Designed to make your visa application as smooth and stress-free as possible.

Fast Track Package
Premium application service that ensures your visa application is submitted to meet your deadline.
Appeal Package
Ensure you have the greatest chance of a successful appeal. We will represent you in any case.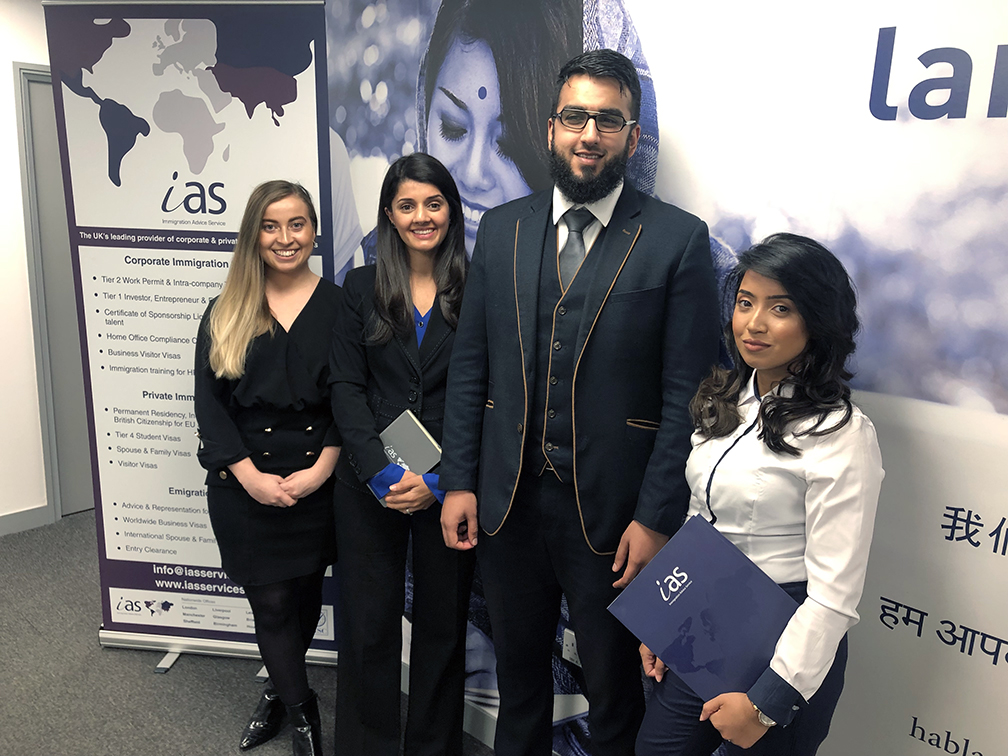 The Advice Package
During this untimed Advice Session with our professional immigration lawyers in London, you will receive our comprehensive advice, completely tailored to your needs and your situation.
Request the Advice Package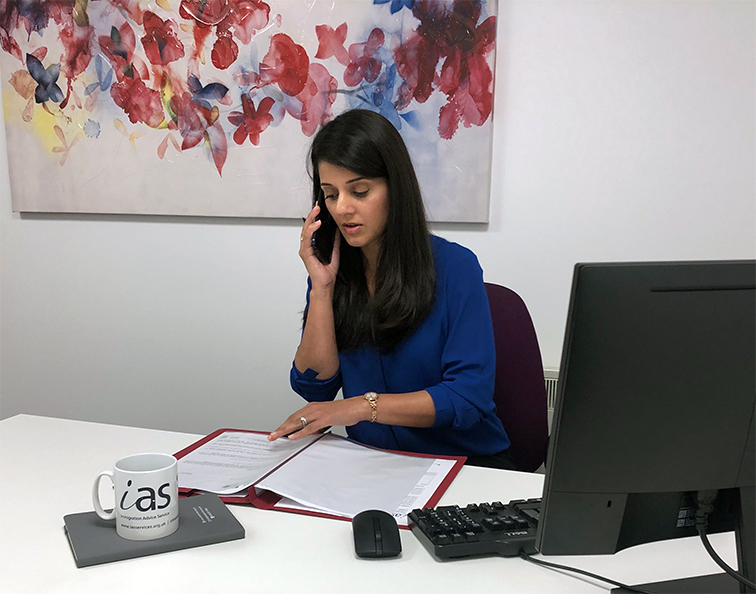 The Application Package
With our Application Package, your dedicated immigration lawyer will advise you on your application process and eligibility. Your caseworker will then complete and submit your forms to the Home Office on your behalf.
Request the Application Package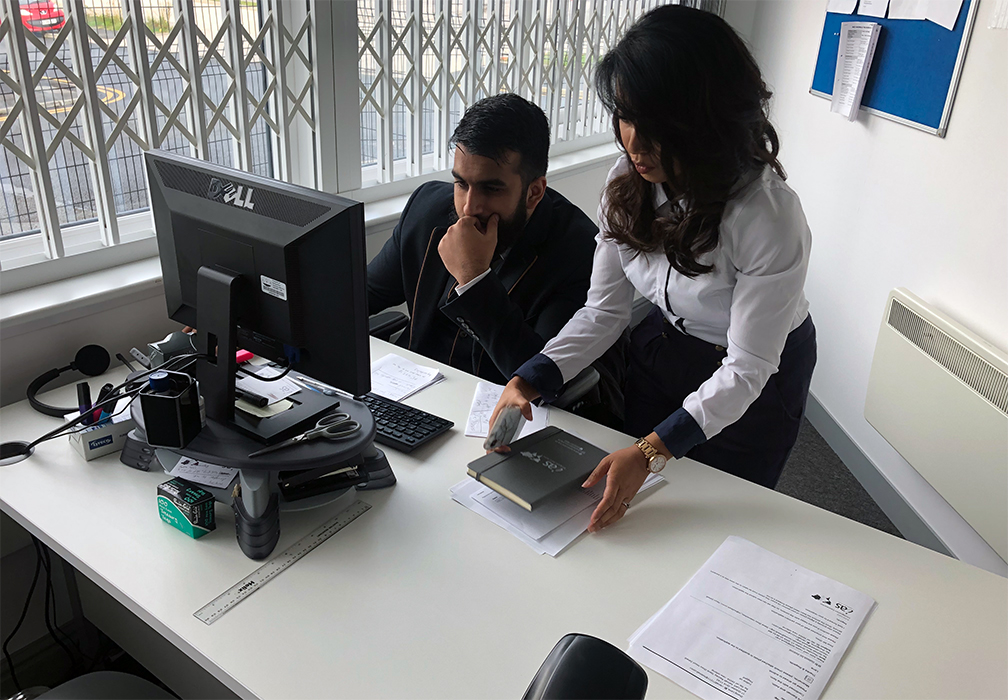 The Fast Track Package
Our Fast-Track Application Package is a premium service for those who need to submit their application in time with their deadlines. Your case will become a top priority for our lawyers and you will benefit from our highest-quality services.
Request the Fast Track Package
The Appeal Package
By choosing our Appeal Package, you can rely on our lawyers' legal knowledge and experience to ensure you have the highest chance of a successful appeal. We will also fully represent you in any hearings/tribunals.
Request the Appeal Package
Related pages for your continued reading.
Frequently Asked Questions
British citizens can stay in Canada for up to 24 months as Working Holiday participants. However, you may not be approved for 24 months, depending on the border services officer; the border services officer stamps your passport at the port of entry and informs you of the work permit duration.
Note that if your passport is valid for only 12 months, you will be granted a visa based on 12 months or shorter. Other factors can affect the duration you get as well.
To get this work permit, ensure that you are eligible, obtain a personal reference code, create an IEC profile, wait for approval, upload your supporting documents, fill the online forms, and pay the fees. You may also need to give biometrics and attend a visa interview.
Unlike the other two IEC categories, the IRCC does not require applicants to have a valid job offer to be eligible for the IEC Working Holiday permit. You can begin your job search before you leave the UK or when you have been approved and have arrived in Canada.
International Experience Canada (IEC) program allows youths from select countries to work in Canada. There are three immigration categories under IEC: Young professionals, Working Holiday, and International co-op (internship).
The Young Professionals category is for foreign post-secondary graduates who intend to further their careers by gaining valuable overseas work experience. They must already have an employment offer or contract from a Canadian employer to qualify.
IEC Working Holiday Visas are for those who want to travel and work in Canada. You don't need to have an employment offer to be eligible, but you must meet the other requirements.
The International Co-op (Internship) category is for foreign nationals who want to complete a work placement or internship in Canada as part of their academic curriculum requirements. They must be enrolled at a post-secondary institution in their country of citizenship and have signed a valid job offer letter or contract in Canada.
British citizens can only apply for the Working Holiday visa; they are not eligible for the other two categories.