Self-Employed Persons Program
Citizens of the United Kingdom can travel to Canada through the Self Employed Persons Program. If you are self-employed and wish to settle in Canada you could be eligible for this visa.
For more information, continue reading, or alternatively, contact our expert immigration lawyers today on 0333 305 9375.
What is the Self Employed Persons Program?
Also known as the Self Employed Visa, the Self Employed Persons program is an immigration route that can allow citizens from the United Kingdom to enter and settle in Canada. The applicant must be self employed, as it also allows one to establish their own self employed business within Canada.
This route predominantly aims to attract skilled people to migrate to Canada to make a significant contribution to Canada's culture through self-employment.
Once established in the country on this visa, individuals can eventually apply to become a Canadian citizen within a few years.
"I'm very happy with the standard of training received on the OISC Level 1 course, i passed my exam. Thank you!"
"My application was approved and a huge weight has been lifted from our shoulders this year "
"We used this service for the spouse visa extension application to assure that all the information was valid and correct."
Who is Allowed to Apply for the Program?
For one to be able to apply for this visa, you must already be considered as self-employed in the UK. You must also be working within cultural activities or athletics. It is also possible, if you are not currently self-employed, for you to enter Canada on this visa if you intend to become self-employed in these areas upon your arrival.
For you to be considered for this visa, it would be likely you will be self-employed in one of the following job roles;
A craftsperson
A visual artist, eg. a sculptor
A musician
A performing or creative artist
A painter
In technical support for motion pictures
A creative designer
In regards to Athletics, you will most likely be an athlete, referee or a program leader.
What are the Selection Criteria for the Program?
The two selection criterias that an individual must fit when applying for this visa are;
Be self-employed
Achieve at least 35 points based on your application
In order to enter Canada from the UK, the individual must either already be self employed in the necessary job role, or intend to become self employed in the role when they arrive in Canada.
In regard to the point system, Canada uses a points based system that assesses you based on your age, experience, language ability, adaptability and education. Each section holds a certain amount of points, and you will be awarded points based on your application.
These points will be judged by the documents you submit, the score you rate yourself, your ability to fit the description of a self-employed individual and the visa officer's judgements.
The total amount of points across the section is 100. It is necessary for you to obtain this visa you must earn at least 35 points.
What are the Requirements for the Program?
Relevant Experience
Immigration, Refugees and Citizenship Canada (IRCC) state that it is necessary that when applying for this visa, you can prove that you have gained relevant experience in your job role in the UK or elsewhere.
This means you must have had at least 2 years of relevant experience in which you have either taken part in athletic or cultural activities at a world-class level or have been self employed in these areas.
These 2 years of experience must have been within the 5 years previous to the day you apply for this visa. The minimum experience requirements are;
Two 1-year period of self employment
Two 1-year periods of taken part in cultural or athletic activities at the global level.
A combination of two 1-year periods from the above points
Security and Financial
It is also required that you can prove that you have no previous criminal record from the UK or elsewhere to be granted entry to Canada on this visa.
You must also prove to the Canadian government that, as a self-employed individual, you have the necessary funds to support yourself and any dependents that travel with you for at least the first year you are in Canada.
There is no stated amount that one must have upon arrival, but it must be enough to sustain yourself in the area of Canada that you wish to live in. It must also cover any initial business costs you may have. It is usual procedure to declare your net worth to prove your financial stability.
Medical
In order to enter Canada from the UK on this visa, you must pass the medical requirements. You will need to see a panel physician who will perform a medical exam upon you. Depending on circumstances, you may be able to take this exam before or after your application submission.
It will also be necessary for any dependents travelling to undertake this exam. This does include those not travelling with you. If dependents are decided to be inadmissible, the main applicant will also be given this decision.
How Do I Apply for the Program?
When applying for this visa, it is possible for the individual to do this either online or to mail their application to the Centralized Intake Office in Nova Scotia.
You will first need to fill out the Generic Application Form for the visa. If you wish to mail your application, it is important to remember to press the "validate" button on the online form to obtain a barcode page. This can then be printed out to fill in and mail.
If you are filling the form out online, you will need to sign into the Permanent residence online application portal to fill out the digital version of the form.
You will then be required to pay your visa and biometrics fees. Remember to print out the payment receipts and keep them with your application. Once your fees are paid, you should receive information on where and when to give your fingerprints and photographs.
In general, it will take around less than or up to 36 months to process your application. If you wish to keep this on the lower end, try to ensure all information in your application is correct to prevent delays.
What Documents are Required?
You will be required to present these documents, among others;
Language Test results
Proof of experience
Proof of educational qualifications
A valid passport and travel documents
Police clearance certificates
Identity document
2 recent photographs
Your filled out Generic Application Form
Advice Package
Comprehensive immigration advice tailored to your circumstances and goals.
Application Package
Designed to make your visa application as smooth and stress-free as possible.

Fast Track Package
Premium application service that ensures your visa application is submitted to meet your deadline.
Appeal Package
Ensure you have the greatest chance of a successful appeal. We will represent you in any case.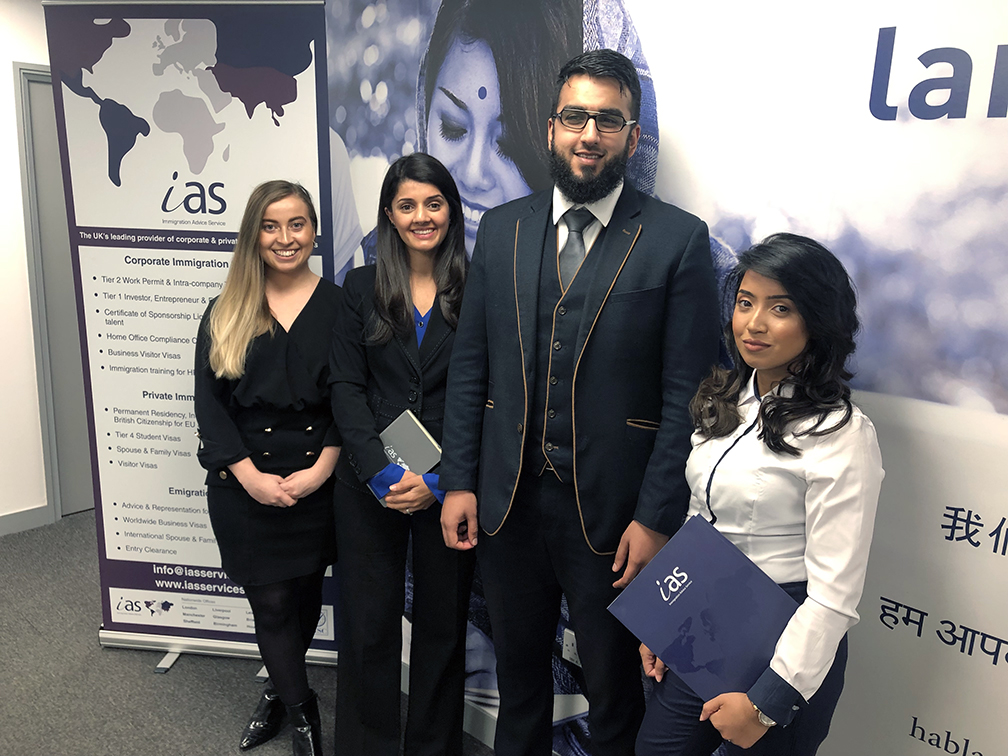 The Advice Package
During this untimed Advice Session with our professional immigration lawyers in London, you will receive our comprehensive advice, completely tailored to your needs and your situation.
Request the Advice Package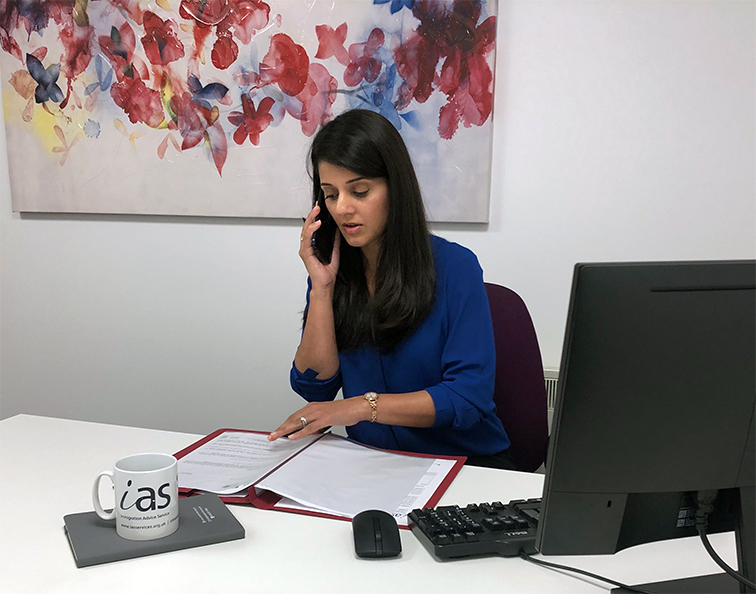 The Application Package
With our Application Package, your dedicated immigration lawyer will advise you on your application process and eligibility. Your caseworker will then complete and submit your forms to the Home Office on your behalf.
Request the Application Package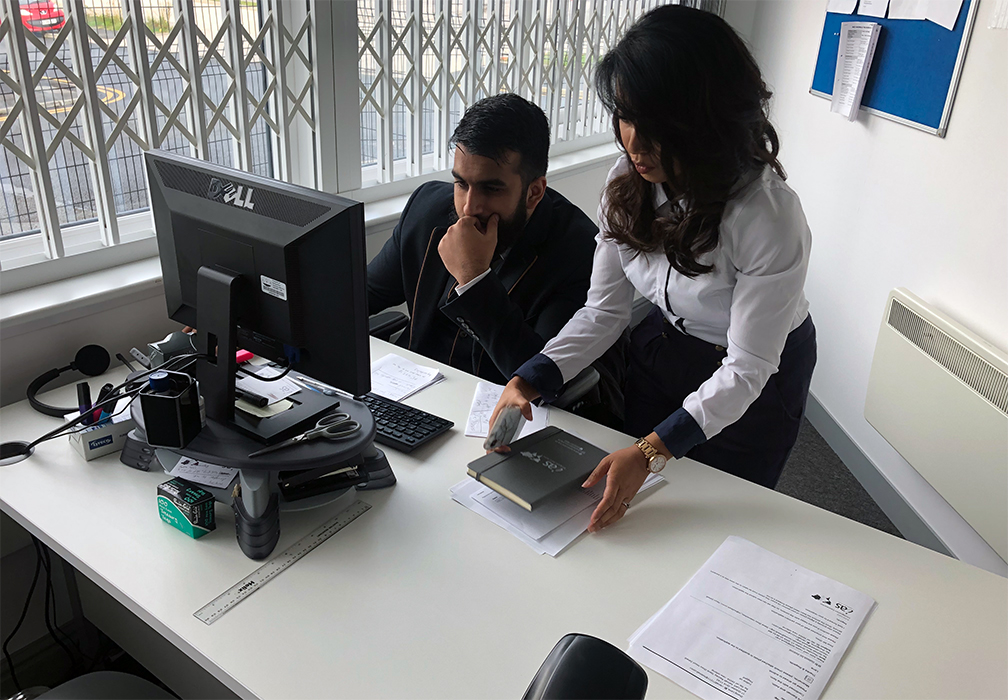 The Fast Track Package
Our Fast-Track Application Package is a premium service for those who need to submit their application in time with their deadlines. Your case will become a top priority for our lawyers and you will benefit from our highest-quality services.
Request the Fast Track Package
The Appeal Package
By choosing our Appeal Package, you can rely on our lawyers' legal knowledge and experience to ensure you have the highest chance of a successful appeal. We will also fully represent you in any hearings/tribunals.
Request the Appeal Package
Related pages for your continued reading.
Frequently Asked Questions
The fees you will be required to pay (in Canadian dollars) are as follows;
$1,575 for Application Processing fee
$500 for the right of permanent residence
$225 for an accompanying child, $825 for an accompanying spouse, and $500 for the right of permanent residence for spouse
A biometrics fee
Any third party fees for medical exams and language tests etc.
If you are wishing to reside in Quebec, they have their own visa self employed program. The requirements for this remain mostly the same as this visa. However, two main differences are that the Quebec requirements include a needed $100,000 net worth but job roles are not limited solely to cultural or athletic activities.
Total Law is made up of a team of expert lawyers with expertise on how to successfully apply for the Self Employed Persons Program
By getting in contact with us on 0333 305 9375, our lawyers could help you work out your eligibility points, ensure you have all the required documents and help you liaise with the IRCC.