Federal Skilled Trades Program
UK citizens with skilled trade work experience looking to settle in Canada as permanent residents may be eligible to immigrate through the Federal Skilled Trades Program.
Contact us today at 0333 305 9375 to learn more about the immigration program and assess your eligibility.
What is the Federal Skilled Trades Program (FSTP)?
The Federal Skilled Trades Program (FSTP) is a Canadian immigration program designed to attract foreign workers who qualify for a particular skilled trade to come to Canada to work and live. Under this program, trade workers who have experience in eligible trade occupations and their immediate families are granted permanent residency in Canada.
The FSTP is managed through the Express Entry system which is an electronic system that manages online applications for Canadian permanent residency. Candidates looking to apply to the FSTP should first check to see if their skilled trade qualifies for the program according to the Canadian federal government. All candidates must also have a valid job offer or certificate of qualification to be eligible for this program. Those who receive an Invitation to Apply (ITA) from the Express Entry System can then apply for permanent residence in the Canadian province or territory that endorsed the applicant.
"I'm very happy with the standard of training received on the OISC Level 1 course, i passed my exam. Thank you!"
"My application was approved and a huge weight has been lifted from our shoulders this year "
"We used this service for the spouse visa extension application to assure that all the information was valid and correct."
What is Express Entry?
Express Entry (EE) was created in 2015 by the federal Canadian government as a means to help manage online applications for permanent residency. Express Entry is often used to process immigration applications of skilled workers.
In this online application system, candidates create an online profile where they are assigned points in the Comprehensive Ranking System (CRS) based on the information they provide such as education, work experience, and language abilities in English and French.
Candidates with the highest CRS point score in their EE profile often receive invitations to apply for certain Canadian permanent residence programs such as the Federal Skilled Workers Program, Provincial Nomination Programs, and Federal Skilled Trades Program.
What are the eligibility requirements for the Federal Skilled Trades Program?
In order to be eligible for the Federal Skilled Trades Class, each candidate must meet the minimum requirements which are as follows:
The candidate has received a full-time job offer from a Canadian employer for at least 1 year or the candidate has received a certificate of qualification from a governing body (either provincial, territorial, or federal)
The candidate is able to meet the basic language requirements in English or French according to the Canadian Language Benchmark (CLB) or the Niveaux de Compétence Linguistique Canadiens (NCLC)
The candidate has at least 2 years of full-time work experience (this needs to be within the last 5 years)
The candidate is able to demonstrate that they meet the job requirements in their skilled trade
The candidate has enough in settlement funds to support themselves and their family in Canada (unless they already have a valid job offer)
Individuals who can meet these minimum requirements can then create their Express Entry online profile and apply for the FSTP. It should be noted that the FSTP does not apply to the province of Quebec which has its own set of immigration programs where it selects its own skilled workers. Skilled trade workers who would like to reside in Quebec need to apply for the Quebec Skilled Trades Program.
UK nationals who do not yet have an offer of employment from a Canadian employer will need to have their skilled trade qualifications certified through a governing body of the province or territory that they are interested in settling in.
Eligible skilled trades in the FSTP
The Federal Skilled Trades Program is targeted to workers whose occupations or technical jobs fall under the National Occupational Classification (NOC) category. These include the following occupation groups:
Industrial, electrical, and educational trades (Major Group 72)
Maintenance and equipment operation trades (Major Group 73)
Supervisors and technical jobs in natural resources, agriculture, and related production (Major Group 82)
Processing, manufacturing, and utilities supervisors and central control operators (Major Group 92)
Chefs and cooks (Minor Group 632)
Butchers and bakers (Minor Group 633)
Why apply to the Federal Skilled Trades Program?
Whereas candidates applying to other Express Entry programs such as the Federal Skilled Workers Program or Provincial Nomination Programs need to have high CRS scores to be considered for the program, applicants in the Federal Skilled Trades Program benefit from having lower CRS scores in order to be eligible for this program.
Candidates for the FSTP are not required to prove their level of education like other programs. In addition, qualifying FSTP applicants also benefit from having a higher likelihood that their applications will be approved by the Immigration, Refugees ad Citizenship Canada (IRCC) for permanent residence.
How to apply to the FSTP?
The first step in applying for the FSTP is by first setting up an online profile through the Express Entry system. It is important to make sure that you are eligible for the program before applying. This includes taking the necessary language proficiency tests in either English or French from an approved source such as IELTS. UK citizens who were not educated in Canada may also need to obtain an Educational Credential Assessment (ECA). This is not necessary for the FSTP but it will help candidates score more CRS points if they can provide their educational credentials.
After you have gathered your necessary documents together in order to prove that you can meet the eligibility criteria for the FSTP, you will then need to upload an Express Entry profile to the IRCC's website. It's important to take your time when completing your online profile to make sure that it is adequately completed and that you have the highest CRS score available to you based on your qualifications.
Once the profile is uploaded, all candidates will have to wait for approval from the IRCC who will then send invitations to apply (ITAs) to selected candidates who they deemed a good candidate for Canadian permanent residence. Normally, the IRCC holds Express Entry draws every 2 weeks where they invite candidates with the highest CRS scores to apply.
What documents are needed for Express Entry?
British citizens applying for the FSTP through the Express Entry process will need to gather the following documents in order to set up their online profile:
A valid passport or travel document
Language test results that show the applicant meets the minimum Canadian Language Benchmark scores
Proof of Canadian education or an educational credential assessment report (this is needed if you would like to get extra points for your CRS score)
Proof of your relevant work experience
Certificate of qualification in a trade occupation issued by a Canadian province or territory (if you have one)
A certificate of nomination from a PNP (if you have already received one)
A written valid job offer from a Canadian employer (if you already have one)
Proof of sufficient funds for travel and resettlement
Certain documents will need to be submitted at different stages of the application process. Some documents will not need to be immediately uploaded to the online profile until much later but the applicant will still need the information contained in these documents. For individuals who do not yet have a job offer from a Canadian employer, a certificate of qualification that shows that the applicant is a qualified, skilled worker in a skilled trade occupation will suffice.
What to do after receiving an ITA
Federal Skilled Trade Program applicants who receive an invitation to apply can then submit their Canadian permanent residency application online through Express Entry. Those applying for residency will need to complete their application within a specific amount of time, usually within 60 days, that is communicated to the applicant in their ITA.
Skilled trade applicants can apply or deny their ITA within that specific amount of time. However, those that choose to proceed with their permanent residency application should not exceed their deadline to apply.
Submitting a Canadian permanent residency application online is fairly simple. The applicant will need to pay the processing fees and submit all supporting documents. After receiving your application, the IRCC will provide the applicant with an Acknowledgement of Receipt (AOR). The applicant may then be contacted with requests for the submission of biometric information, any additional documents, to schedule an interview with you or just provide you with any additional information or updates to your case.
Normally, the IRCC processes permanent residence applications within six months. Those who are approved will be sent a Confirmation of Permanent Residence (COPR) along with instructions on how to apply for a permanent residence card.
Those who applied from a country that requires a Canadian visa to enter the country will also receive a permanent resident travel visa along with their COPR.
Applicants who unfortunately did not receive an ITA or were denied permanent residence after one year of submitting their online profile may need to create a new IRCC profile to re-apply provided that they are still eligible.
What documents are needed for Permanent Residence?
FSTP candidates who received an invitation to apply for permanent residence will need to upload all of the supporting documents to their online profile. In addition, they will also need to upload the following supporting documents:
Police certificates (or proof of police background check)
Proof of completed medical examinations with an IRCC-recognised panel physician
Proof of sufficient settlement funds
Work reference letters from previous employers
Birth certificate (this is required if you are declaring dependent children)
Use of a Representative Form (this is required if you have hired a representative to help with your application)
Common-law union form (this is required if you have declared your marital status as "common-law"
Marriage certificate (if you are married)
Divorce certificate and legal separation agreement (if you are divorced)
Spouse's death certificate (if you declared your marital status as "widowed")
Adoption certificate (if you have dependent children who are adopted)
To help strengthen the permanent residency application, the applicant may also include the following supporting documents to their online profile:
Proof of relationship to any Canadian citizen family members (if applicable)
Digital photos to confirm your identity
Any other name you may have had in the past (to confirm aliases)
Authority to Release Personal Information to a Designated Individual Form
Any other documents that you feel are important to your application
How can Total Law help with my FSTP application?
If you are interested in starting a new home in Canada permanently, we are here to help. Our team of lawyers is dedicated to helping you make your dream a reality. We can help assess your eligibility criteria for the immigration program you are interested in, help you collect the necessary documents, and advise you on the best way to increase your CRS score.
If you need any help with completing the Express Entry process or with your application for permanent residence, we can help guide you through every step of the process. For more information about the services that we offer don't hesitate to get in touch with our team today at 0333 305 9375.
Advice Package
Comprehensive immigration advice tailored to your circumstances and goals.
Application Package
Designed to make your visa application as smooth and stress-free as possible.

Fast Track Package
Premium application service that ensures your visa application is submitted to meet your deadline.
Appeal Package
Ensure you have the greatest chance of a successful appeal. We will represent you in any case.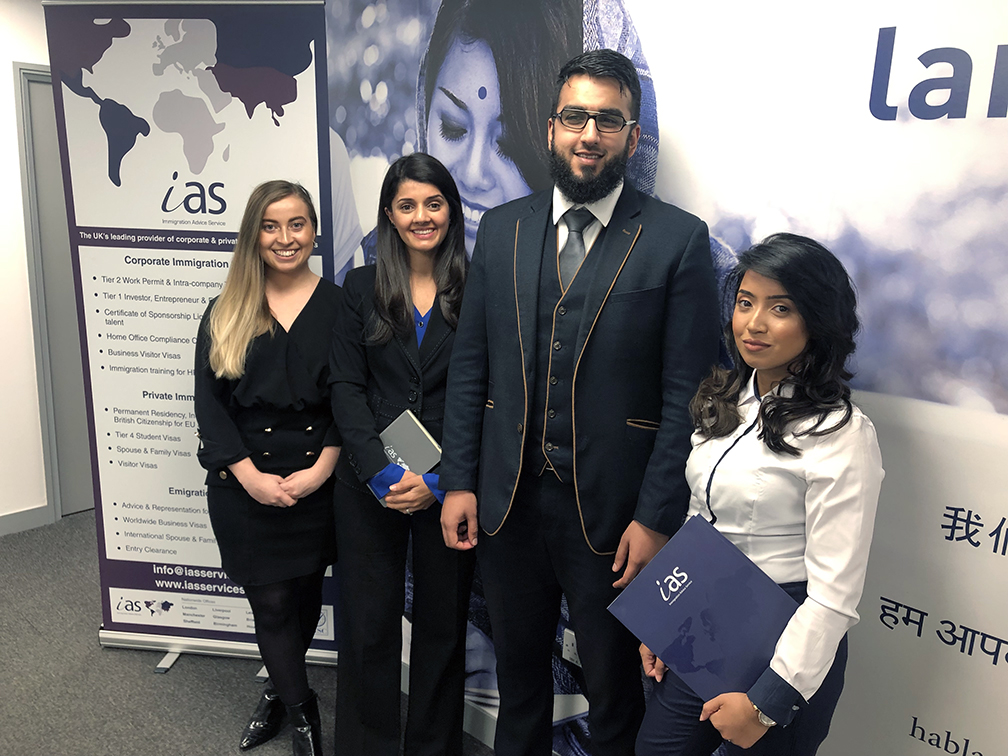 The Advice Package
During this untimed Advice Session with our professional immigration lawyers in London, you will receive our comprehensive advice, completely tailored to your needs and your situation.
Request the Advice Package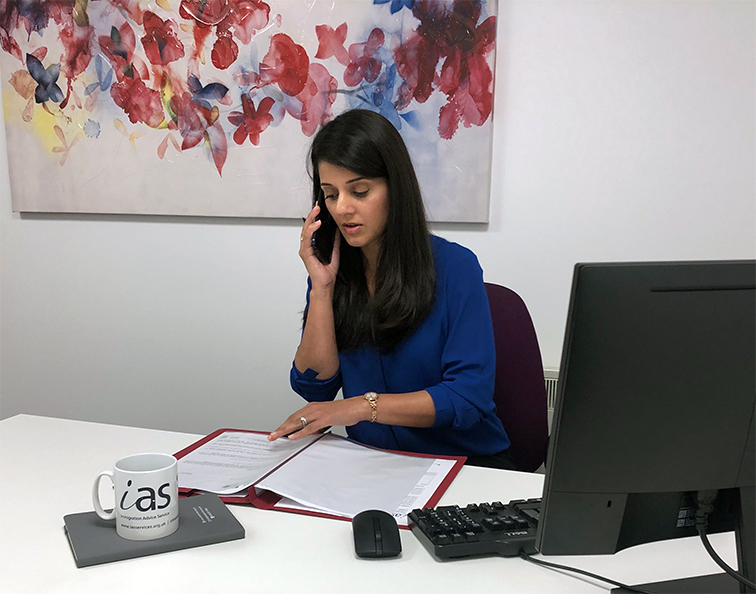 The Application Package
With our Application Package, your dedicated immigration lawyer will advise you on your application process and eligibility. Your caseworker will then complete and submit your forms to the Home Office on your behalf.
Request the Application Package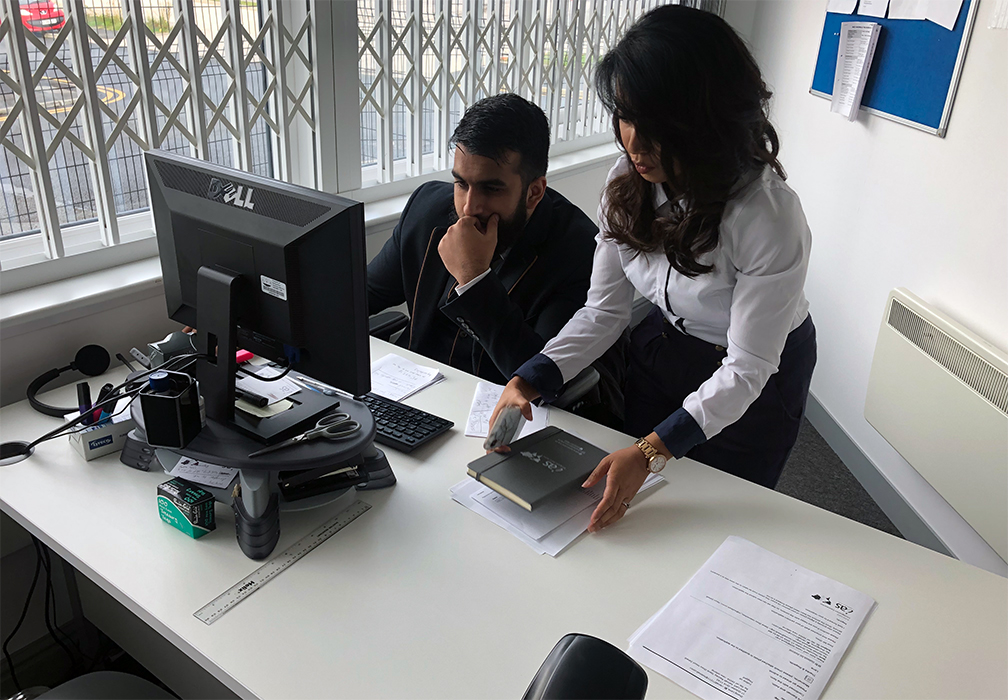 The Fast Track Package
Our Fast-Track Application Package is a premium service for those who need to submit their application in time with their deadlines. Your case will become a top priority for our lawyers and you will benefit from our highest-quality services.
Request the Fast Track Package
The Appeal Package
By choosing our Appeal Package, you can rely on our lawyers' legal knowledge and experience to ensure you have the highest chance of a successful appeal. We will also fully represent you in any hearings/tribunals.
Request the Appeal Package
Related pages for your continued reading.
Frequently Asked Questions
Setting up an Express Entry profile is free however applicants will need to pay for a variety of documents necessary for their profile including their language proficiency exam, ECA, and certified translations (if applicable).
In addition, the applicant will need to pay for the following fees if they receive an ITA and apply for permanent residence:
FSTP application processing fees: $825
Right of permanent residence: $500
Police background checks: costs will vary
Medical exams: costs will vary
Biometrics: $85
All costs should be paid in Canadian dollars. Dependents who are accompanying the applicant to Canada will also need to pay fees. Spouses will need to pay $1325 (FSTP application and right of permanent residence fees) and children will cost $225 per child.
The chances of being approved through the FSTP are fairly good. Canada admits an average of 110,000 immigrants every year via Express Entry and a majority of these immigrants come from the FSTP.
Federal Skilled Trades applications are usually processed within 6 months to 1 year. The time to process will usually depend on the applicant's CRS score and eligibility. Those with higher scores in the Express Entry pool will usually receive ITAs fairly quickly.
Canadian permanent residence applications can be denied for a variety of reasons including the following:
Criminality (applicants can be denied if they have been convicted of a serious crime)
Health (certain health conditions may result in refusal)
Misrepresentation of information on the form
Not meeting eligibility requirements for the program applied to
Failure to provide the necessary documents for your application
Missing deadlines to apply
Financial reason (the applicant does not have enough settlement funds to provide for themselves and their accompanying family)