Start-Up Visa Program
If you are an entrepreneur who wants to set up a new business in Canada, you may be able to achieve your goal with a Start-Up Visa, if you get support from a designated organization for your new venture.
For assistance with applying for a Start-Up visa, call Total Law's specialist immigration attorneys now on 0333 305 9375.
What is the Start-up Visa Program?
Canada's Start-Up Visa Program allows entrepreneurs and their families to emigrate to Canada as permanent residents (PR) to set up a new business. The business must be a qualifying one which means it must:
Be innovative
Be able to compete on a global scale
Create new jobs for Canadians
Have the support of or investment from a designated entity
If you are granted a Start-Up Visa, you are allowed to bring your dependent spouse, common-law partner, and children under 22 years of age who do not have a spouse or common-law partner with you to Canada.
While waiting for PR to be granted you are allowed to obtain a temporary work permit, which will enable you to visit Canada to set up your business, if you wish.
There are several advantages of the Canada Start-up Visa Program:
Direct path to PR – can live, work and study upon approval
Dual citizenship is permitted
The processing time is relatively quick
Access to subsidized education for children
Access to health and welfare systems
Sponsorship of relatives to Canada is allowed.
The opportunity to apply for Canadian citizenship after 3 years of permanent residence
"We used this service for the spouse visa extension application to assure that all the information was valid and correct."
"Thanking you so much for helping me and my wife live together for now and the distant future. We are grateful for your help and patience. "
"Spouse visa uk application was successful after working with your staff. I recommend this company the IAS for immigration services. "
Requirements
There are four main eligibility criteria to be eligible for the Start-up Visa, as follows:
1. Qualifying business – In order for your business to qualify for this visa, you must hold at least 10% of the total voting rights of the company, and along with the designated organization, you must jointly hold more than 50% of the voting rights. Additionally, the business must be incorporated in Canada and it must be operated and managed from Canada.
2. Designated organization – You must gain the support of a designated organization and provide a letter of support to show this. A designated organization is one of the following: a venture capital fund, angel investor group, or business incubator.
In order to gain this support, you will need to make appointments with potential designated organizations and pitch your business idea to them.
3. Language requirement – You will need to take an English or French language test from an agency approved by the Canadian government. The level you must meet is a minimum level 5 of the Canadian Language Benchmark (CLB) in speaking, reading, listening, and writing.
4. Proof of funds – For the Start-Up Visa, no personal investment in your business is needed, as the funding or support comes from the designated organization. However, you do need to have sufficient settlement funds to support yourself and your family (if applicable) upon arrival in Canada. The amount of settlement funds you need to show you have is determined by the size of your family, as follows:
Single applicant – $13,213 CDN
2 family members – $16,449 CDN
3 family members – $20,222 CDN
4 family members – $24,553 CDN
5 family members – $27,847 CDN
6 family members – $31,407 CDN
7 family members – $34,967 CDN
For each additional family member: $3,560 CDN
In addition to the above requirements, you must also meet the admissibility requirements for Canada.
Designated Organizations
To meet the Start-Up Visa requirements, your business must have the support of a designated organization.
A designated organization is a business entity that the Canadian government has approved to provide investment or support to start-ups through the Start-Up Visa Program. The amount you need to secure is as follows:
Angel Investor Group – at least $75,000 CDN
Venture Capital Fund – at least $200,000 CDN
Business Incubator Program – no investment capital is required, instead, you need acceptance into a designated business incubator program
You can find a list of designated organizations here, which you can look through to find potential matches for your new business. Note that organizations may differ in respect of their pitching process and requirements they need businesses to must meet. As an example, some may require you to present your business idea in-person or to submit a comprehensive business plan.
If you gain the support of a designated organization, you will be sent a letter of support, which will be valid for 6 months from their date of issue. It needs to be included in your visa application.
The designated organization will also send a Commitment Certificate directly to IRCC.
Apply & Supporting Documents
Supporting documents
Along with the application form, you will need to submit significant supporting documents for the Start-Up Visa Program.
You'll need to submit evidence that you meet the four main requirements plus provide other documentation. The full range of documents may vary depending on your business proposal and your individual circumstances, but generally-speaking the following documentation will be required:
Proof of a qualifying business
Letter of Support from a designated organization
Language test result
Proof of settlement funds (such as bank statements)
Passport
Photographs
Birth certificate
Marriage certificate (if applicable)
Police certificates and clearances
Receipt of payment of Start-Up Visa fees
How to apply
You can choose to send your application via hard-copy via mail, or apply online.
Here are the instructions for sending your application by mail:
Make sure to sign and date it
Send your completed forms, supporting documents and fee payment to one of the IRCC's addresses in Sydney, Nova Scotia on this page
Use a single envelope of size 23 cm x 30.5 cm (9″ x 12″)

Write "Start-up business visa" on the outside of the envelope.

Print and send the document checklist

as the cover page of your application.

Enclose 2 self-addressed mailing labels

Keep a copy of your application and supporting documents
Unless specifically requested, only copies, not originals of documentation should be sent.
You will need to take a medical exam and provide biometrics (fingerprints and photos) before being able to move to Canada. IRCC will contact you with regard to these. Biometrics applies to anyone between the ages of 14 and 79. When IRCC has received your biometrics, they will begin to process your application.
Applications are usually processed within a 12 to 16-month timeframe. If however, you need to visit Canada for business activities before your PR residence application is processed, then you are able to apply for a temporary work permit.
Language Testing
Most applicants for Canada's immigration programs, including the Start-Up Visa, must demonstrate a level of proficiency in either English or French, Canada's two official languages. To demonstrate you possess the required language skills, you must take a language test through an IRCC-approved agency. The test result must be included with your application.
For the Start-Up Visa, you will need Canadian Language Benchmark (CLB) Level 5 or higher in English or French. Note that the test cannot be taken more than two years before your apply.
Currently, the following test agencies are approved to provide language tests:
English (CELPIP G-Test)
Paragon Testing Enterprises Inc.
English (IELTS)
Cambridge Assessment English
IDP Australia
The British Council
French (TEF Canada)
The Paris Chamber of Commerce and Industry
French (TCF Canada)
France Education International (FEI)
When arranging a language test you will need to pay the required fees.
Fees
In the majority of cases, the Start-Up Visa fees are as follows:
Main applicant
$1,575 CDN – Application fee
$500 CDN – Right of Permanent Residence Fee (RPRF)
Accompanying family
$825 CDN – Application fee for spouse/common-law partner
$500 CDN – Right of Permanent Residence Fee (RPRF) for spouse/common-law partner
$225 CDN – Dependent child application fee
A biometrics fee will also most likely need to be paid which is currently $170 CDN.
Bear in mind that other fees including language tests, police certificates, medical exams, and translation of documents fees, if applicable, will also need to be paid.
The IRCC provides a fees wizard tool that informs you of the fees you need to pay for your chosen immigration program. Fees can also be paid via this tool.
Get Help
To apply for the Start-Up Visa you need to meet several eligibility and program requirements, such as getting a designated organization on board, compiling and submitting significant documentation, getting police certificates, and more. The application process itself also has some protocols that need to be followed to ensure a successful submission.
At Total Law, we understand how much is at stake when planning to not just move to Canada but to set up a new business as well. Our immigration lawyers are experts in Canadian immigration programs and can assist you with every step of the process.
We offer a tailor-made service that ensures a compelling and comprehensive application is submitted, including the following:
In-depth assessment of your situation and eligibility for the Start-Up Visa
Support with pitching to designated organizations
Direct handling of or supporting you at all stages of the application process including:

Gathering supporting documentation
Language testing
Medical exams
Obtaining police certificates
Correct submission of the visa application
Application for a temporary work permit (if needed)

Liaison with IRCC on your behalf if needed
Contact us via our quick online enquiry form, or call us on 0333 305 9375 to get started on your Start-Up Visa application.
Advice Package
Comprehensive immigration advice tailored to your circumstances and goals.
Application Package
Designed to make your visa application as smooth and stress-free as possible.

Fast Track Package
Premium application service that ensures your visa application is submitted to meet your deadline.
Appeal Package
Ensure you have the greatest chance of a successful appeal. We will represent you in any case.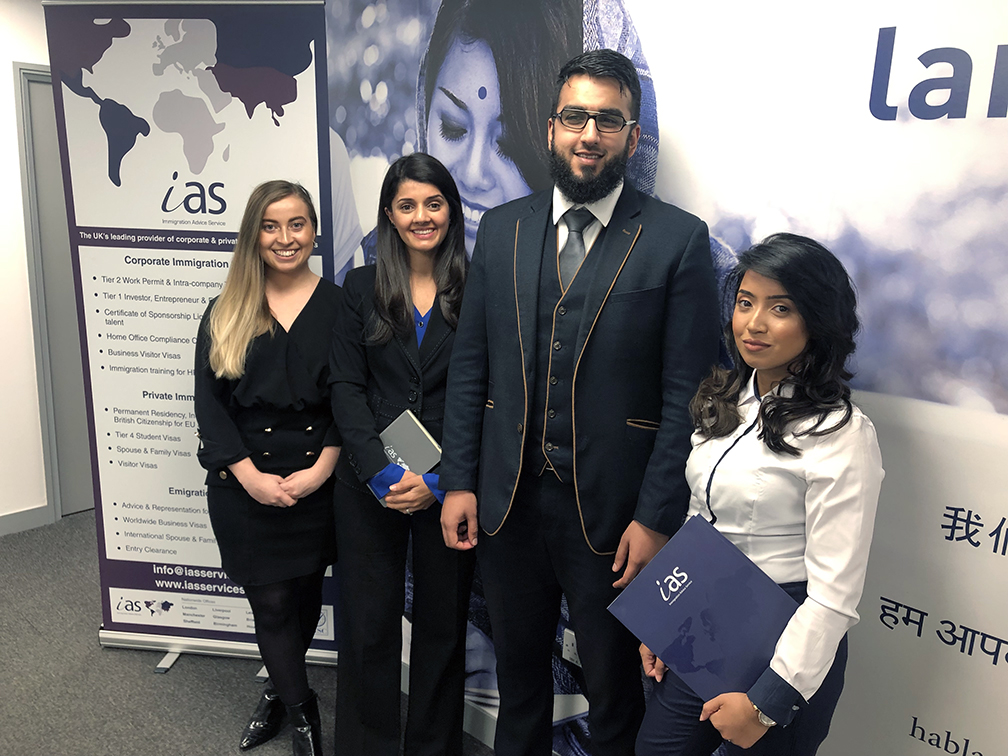 The Advice Package
During this untimed Advice Session with our professional immigration lawyers in London, you will receive our comprehensive advice, completely tailored to your needs and your situation.
Request the Advice Package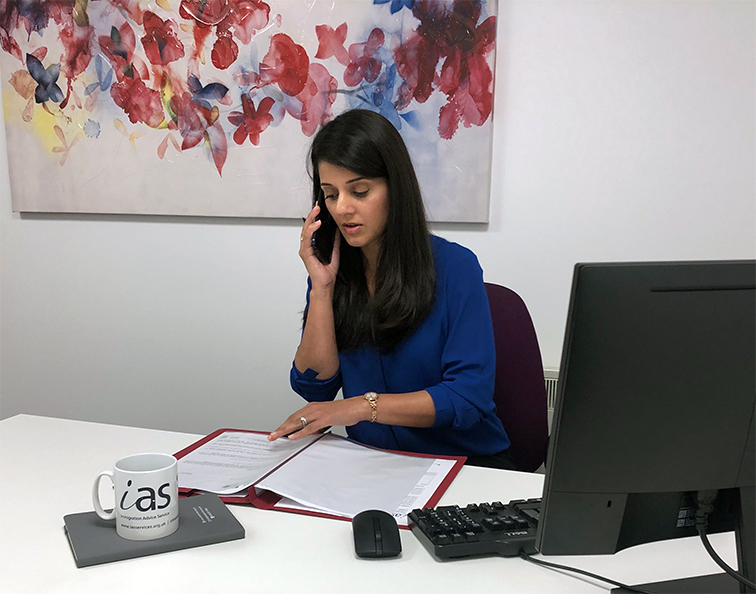 The Application Package
With our Application Package, your dedicated immigration lawyer will advise you on your application process and eligibility. Your caseworker will then complete and submit your forms to the Home Office on your behalf.
Request the Application Package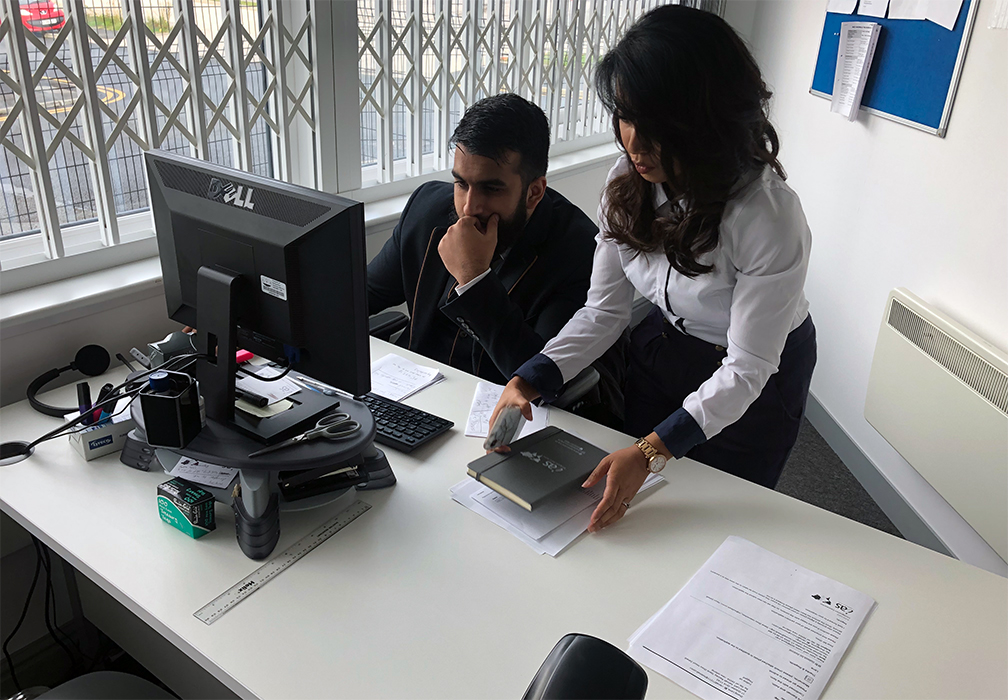 The Fast Track Package
Our Fast-Track Application Package is a premium service for those who need to submit their application in time with their deadlines. Your case will become a top priority for our lawyers and you will benefit from our highest-quality services.
Request the Fast Track Package
The Appeal Package
By choosing our Appeal Package, you can rely on our lawyers' legal knowledge and experience to ensure you have the highest chance of a successful appeal. We will also fully represent you in any hearings/tribunals.
Request the Appeal Package
Related pages for your continued reading.
Frequently Asked Questions
The processing time for the Canadian Start-Up Visa is approximately 12 to 16 months.
This includes the time needed to provide your biometrics, if applicable.
Those counted as dependents for the Start-Up Visa include your spouse or common-law partner, and dependent children under 22 years old who don't have a spouse or common-law partner.
Quebec manages its own business immigration programs which include the Quebec Entrepreneur and Quebec Investor programs.
Find out more about these via Quebec's immigration website.