Work Permit to Permanent Residency
Moving to Canada from the UK can be an exciting step for those who want to take advantage of the many opportunities across Canada.
Take the stress out of moving country and speak to our expert immigration advisers today. We are on hand to assist you over the phone or via video call.
Call 0333 305 9375 or use the online contact form to request a callback.
What Canadian work permits lead to permanent residence?
There are a number of Canadian work permits that allow UK citizens to apply first for a work permit but ultimately obtain permanent residence.
These include:
In some cases, you may be more likely to get permanent residence if you first hold a work permit.
However, a work permit cannot be used by itself to immigrate to Canada. Below is an outline of each of the above visa applications.
If you are unsure of how to immigrate to Canada from the UK on a work permit with the aim of applying for permanent residence, speak to one of our experienced immigration advisers for advice.
We are available over the phone and via online call to assist you.
Speak to us on 0333 305 9375 or use the online contact form and one of our friendly team will be in touch shortly.
"I'm very happy with the standard of training received on the OISC Level 1 course, i passed my exam. Thank you!"
"My application was approved and a huge weight has been lifted from our shoulders this year "
"We used this service for the spouse visa extension application to assure that all the information was valid and correct."
Healthcare Worker Stream
To apply under this route, UK citizens must meet the following requirements:
Have the required work experience in eligible healthcare roles in Canada
Meet the admissibility requirements
Is a pending or failed refugee claimant who applied before March 13, 2020, and was issued a work permit after their refugee claim
On your application, you can only include family members living in Canada with you. If you have dependents living outside Canada, you may be able to sponsor them after being granted permanent residence.
The relevant work experience includes:
Nursing co-ordinators and supervisors
Registered nurses and psychiatric nurses
Licensed practical nurses
Nurse aides, orderlies, and patient service representatives
Allied primary health practitioners
Some home support workers
Your role must be aligned with the National Occupation Classification (NOC) description, you must have provided direct patient care, and have completed the majority of the main duties as listed in the NOC.
Canadian Experience Class
This programme is designed for skilled foreign workers with eligible work experience in Canada who want to become permanent citizens.
If you are a UK citizen who wants to apply for permanent residence via this route, you must meet the following requirements:
You have the required language level in the skills of reading, writing, speaking, and listening.
You have at least 12 months of relevant skilled work experience in Canada.
You meet Canadian admissibility requirements
If you wish to apply for this visa, you should apply via the Express Entry system. After you upload your details and proof to your profile, your application will be considered.
If your application is suitable, you will be invited to apply for the Canadian Experience Class visa.
Please note that you may only apply for permanent residence status if you have been invited to apply.
Federal Skilled Worker Program
This program allows eligible foreign nationals to settle permanently in Canada if they meet the eligibility criteria.
These include:
Relevant skilled work experience
Appropriate level of language ability
Level of education
Age
Holding a valid job offer
Likelihood of settling in the country
The factors are assessed as part of the a 100-point grid with a minimum pass mark of 67 points.
The type of eligible skilled work includes:
Managerial jobs
Professional jobs
Technical jobs and skilled trades
Once you show that you qualify under this route, you can submit your profile via Express Entry.
If you receive an invitation to apply, you should proceed to apply for your program. You must ensure that the information you provide is accurate or you may be refused, found inadmissible, or barred from entering Canada for five years.
Similarly, if your situation changes significantly, you should recalculate your score in advance of applying for permanent residence.
Be aware that if this score is less than the lowest score in your round of invitations, you are required to decline the invitation. By applying anyway, your application may be refused and your application fee may not be refunded.
Provincial Nominee Program
Although the federal government oversees immigration matters at a national level, each province in Canada has its own responsibility for incoming immigrants (Provincial Nominee Program, or PNP).
If you are a UK national moving from the UK to Canada seeking permanent residency status, it may be appropriate based on your circumstances to apply via a PNP.
Some of the PNPs are processed via Express Entry, but it is important to be eligible under one of the three federal programs (Federal Skilled Worker, Canadian Experience Class, or Federal Skilled Trades).
Your education level, age, work experience, and language skills will be assessed and you will be awarded a point score out of a possible 1,200 points.
Receiving a PNP nomination results in a 600-point score, make it highly likely that you will be offered permanent residence status in Canada.
Other routes to PR for UK citizens
If some of the above options are unsuitable for you based on your circumstances, there are still a number of options that may allow you to obtain permanent residence in Canada.
Although temporary work permits to do not lead directly to permanent residence, you may be able to switch to an eligible route after meeting certain criteria.
Some of these include:
Intra-company transfer visas
Canada-UK Trade Continuity Agreement
Global Talent Stream
Temporary Foreign Worker Program
Other ways to obtain permanent residency status in Canada include:
Applicants should be aware when they apply that it is necessary to possess the relevant documents to demonstrate eligibility for the chosen route.
Failure to properly submit the required documents or incorrectly fill out the application form may lead to lengthy and costly delays.
If you are unsure of the appropriate route based on your circumstances, you should consult an immigration adviser to provide information on your personal circumstances.
Bridging open work permit
If you have already applied for permanent residence and are waiting for a decision on your application, you may be eligible for a bridging open work permit under the following circumstances:
You're currently working in Canada
Your current work permit will expire in four months.
Your paper application has received a positive decision under an eligible program (e.g., PNP).
You meet the general eligibility requirements for a work permit.
Regular open work permit
This may be an additional option if you are applying as the spouse or common-law partner of a Canadian citizen.
Alternatively, you can apply for this permit if you applied for a national residence permit on the basis of humanitarian or compassionate grounds and you have been approved in principle.
Advice Package
Comprehensive immigration advice tailored to your circumstances and goals.
Application Package
Designed to make your visa application as smooth and stress-free as possible.

Fast Track Package
Premium application service that ensures your visa application is submitted to meet your deadline.
Appeal Package
Ensure you have the greatest chance of a successful appeal. We will represent you in any case.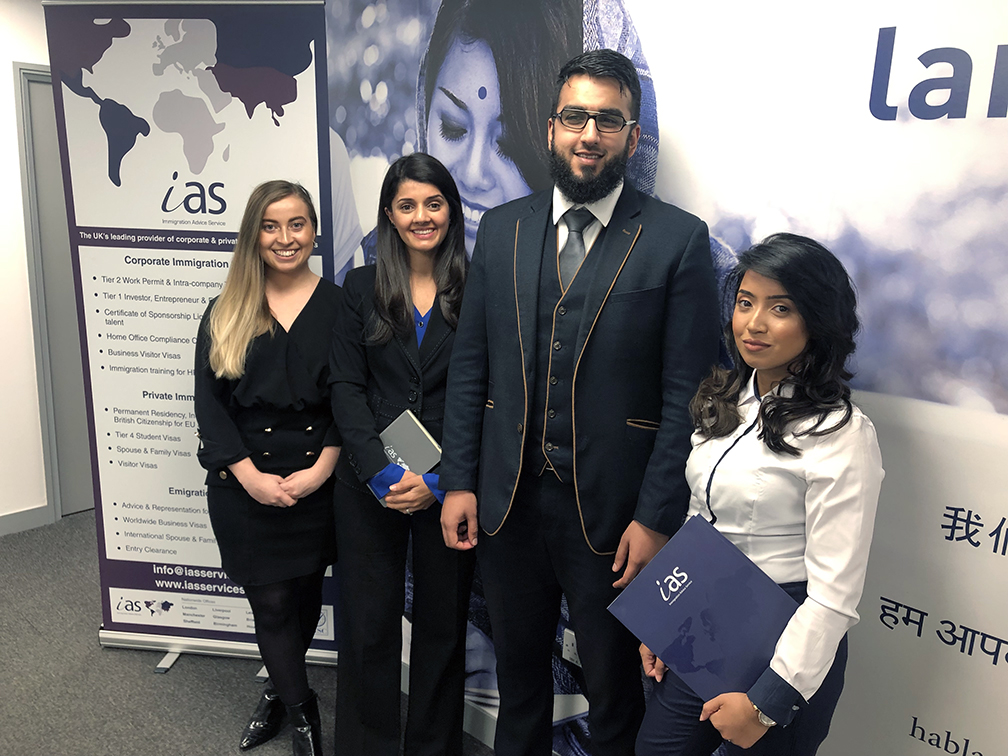 The Advice Package
During this untimed Advice Session with our professional immigration lawyers in London, you will receive our comprehensive advice, completely tailored to your needs and your situation.
Request the Advice Package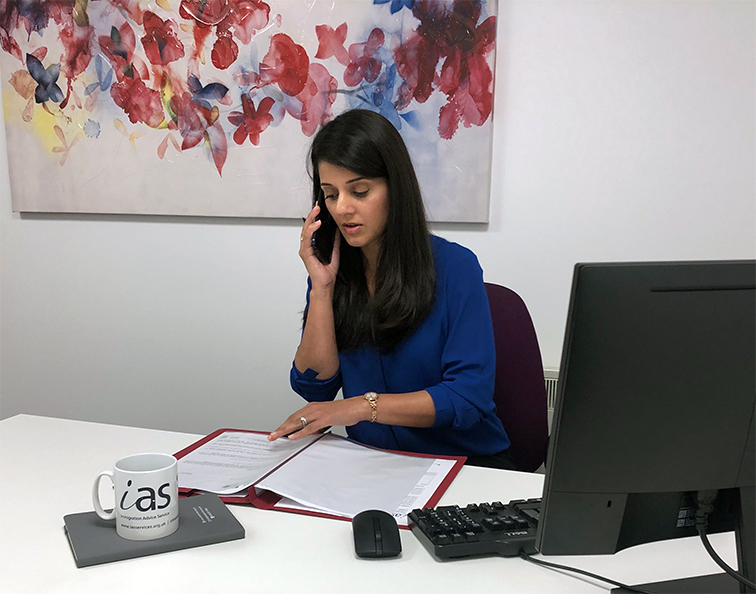 The Application Package
With our Application Package, your dedicated immigration lawyer will advise you on your application process and eligibility. Your caseworker will then complete and submit your forms to the Home Office on your behalf.
Request the Application Package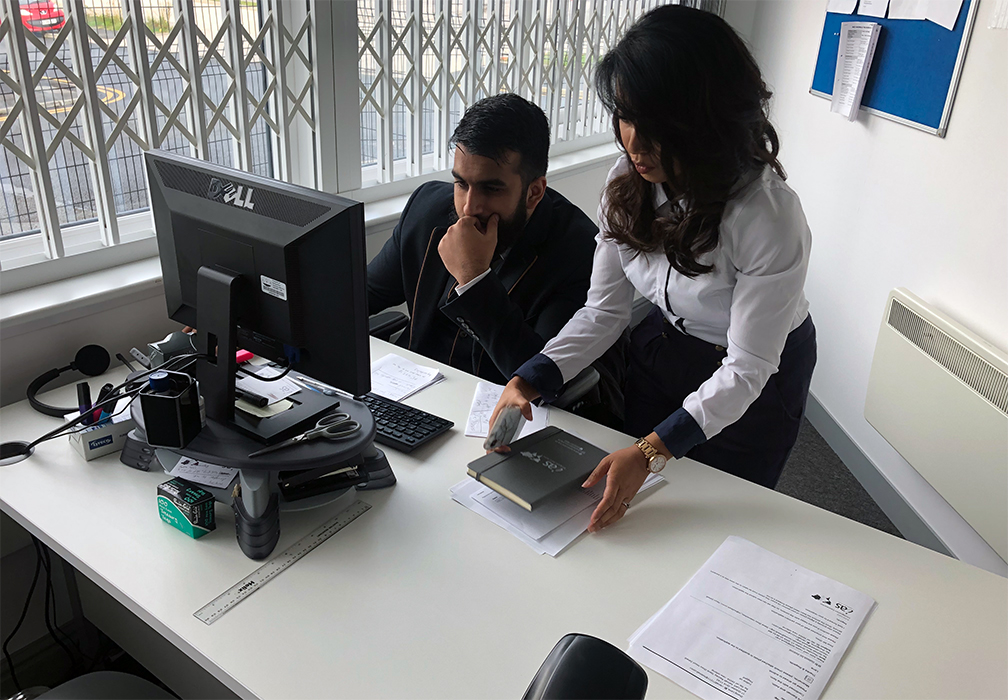 The Fast Track Package
Our Fast-Track Application Package is a premium service for those who need to submit their application in time with their deadlines. Your case will become a top priority for our lawyers and you will benefit from our highest-quality services.
Request the Fast Track Package
The Appeal Package
By choosing our Appeal Package, you can rely on our lawyers' legal knowledge and experience to ensure you have the highest chance of a successful appeal. We will also fully represent you in any hearings/tribunals.
Request the Appeal Package
Related pages for your continued reading.
Frequently Asked Questions
There are many options available for eligible British citizens who want to apply for PR in Canada. Some of the most popular routes include:
Federal Skilled Worker Program
Canadian Experience Class
Federal Skilled Trades Program
Applicants can apply via Express Entry and wait for approval before submitting their application for their chosen stream.
UK citizens are entitled to visit Canada for up to six months without a visa (for non-work purposes).
Below is a step-by-step guide of how to immigrate to Canada from the UK:
Check your eligibility based on your circumstances
Identify whether you have the necessary supporting documents
If you don't meet the requirements of a work permit, check whether you meet family sponsorship requirements
Check whether you meet the requirements of a business visa route
Find out how you should apply for your chosen route
Submit your application
Wait for a decision
Of course, this is a simplified guide, and immigration applications are notoriously complex. However, you do not have to undergo the process by yourself.
Total Law can assist you with all steps in you application, from initial eligibility assessment, up to liaising with Canadian immigration authorities.
If you wish to move with a family member (including non-EU family members), our expert solicitors can assist on the requirements you'll need as part of the application process to obtain your permanent residence permits.
The cost of immigrating to Canada varies depending on how many people are coming with you, as well as other factors.
Some of the costs for a single person include:
Cost of living in Toronto ($1,242 without rent, plus $2,220 including rent)
Shipping costs (between $2,000 – $5,000, depending on company and number of items)
Visa application fee costs (between $100 – $150)
Transport costs (from $200 upwards)
Minimum financial resources: $13,213
In addition, there are many other costs to consider when moving countries.
For example, you should think about the costs involved in renting or buying property, costs of schools, transport (e.g., cars), shopping costs, etc. when making the decision to move.