NAFTA Investor Work Permit
For US citizens who want to live in Canada, there are a number of immigration routes available. One of these is the North American Free Trade Agreement (NAFTA) route.
Call our experienced immigration lawyers for advice and support with your immigration case. Phone +1 844 290 6312 for an immediate discussion with our immigration experts.
Overview of the NAFTA Investor Work Permit
The NAFTA program was set up to facilitate trade between Canada, the United States, and Mexico.
The business-related NAFTA categories include:
The name of the program was changed in 2020 from NAFTA to the Canada – United States – Mexico Agreement (CUSMA), but still works in the same way (see below for more information on the new program).
The purpose of the program is to enable investors to engage in trade in Canada. The program participant must be a citizen of either the United States or Mexico.
If the investor meets the eligibility criteria, they may be able to apply for the Investor work permit.
The advantage of the program is that individuals from the US and Mexico can get an opportunity to live and work in Canada on a short-term basis.
If you are an American citizen interested in applying for the program or finding out whether you are eligible, speak to our immigration experts at Total Law. We are available to speak over the phone and via online video call.
Phone +1 844 290 6312 or use the online contact form to request a call back from one of our immigration advisers.
"I'm very happy with the standard of training received on the OISC Level 1 course, i passed my exam. Thank you!"
"My application was approved and a huge weight has been lifted from our shoulders this year "
"We used this service for the spouse visa extension application to assure that all the information was valid and correct."
Who is eligible for the NAFTA Investor Work Permit?
American traders and investors interested in working in Canada are not required to undergo a labour market impact assessment (LMIA), but must apply for a work permit before they travel to Canada.
An investor is defined as a business person seeking temporary entry into Canada to develop and direct the operations of an enterprise.
The business person must be able to demonstrate that they have invested, or intend to invest a substantial amount of capital.
It is also possible for employees of a trader or investor to apply under this route. In this case, their employer must already hold investor status in Canada.
The employee must demonstrate that they hold an executive or supervisory position.
To be granted this visa, applicants must demonstrate that they meet the following eligibility requirements:
A citizen of the U.S. or Mexico
They are an investor OR they hold an executive, supervisor, or specialized employee role.
Traders must be employed by an American or Mexican business who primarily trades with businesses in Canada (i.e., total trade volume with Canada must exceed 50%).
They must conduct business activities that involve "substantial trade" of goods or services
The applicant intends to contribute an ongoing trade relationship (i.e., not establishing a new one).
Capable of meeting all additional entry requirements and visa conditions
Traders or investors must be essential to the operations of the business.
U.S. applicants may be granted a trader or investor status categorization.
What is the difference between NAFTA and CUSMA?
In July 2020, the NAFTA agreement was modified and was given a new name. Interestingly, each country within the agreement (US, Canada, and Mexico) has a different name for the trade deal.
In Canada it is known as CUSMA, in the United States it is called USCMA, while in Mexico it is refered to as T-MEC (El Tratado entre México, Estados Unidos y Canadá).
Part of the reason for updating the NAFTA agreement was to ensure that countries are equipped to deal with regional trade between the three countries in the 21st century.
Some of the changes under the new CUSMA/USCMA/T-MEC agreement include:
Improved regulatory practices
Provisions for digital trade
Better labor standards
Obligations to address environmental issues
CUSMA still has the tariff-free market across established by NAFTA, and from the Canadian perspective, aims to improve outcomes for Canadian businesses and workers.
How to apply as an investor
US citizens who want to apply for this immigration route can do so by following the below steps:
Identify whether you are eligible to apply as an investor.
Gather your supporting documents
Complete the investor work permit online application form
Submit the required documents
Pay the application fee
Provide your biometric information (where requested).
Wait for a decision on your application.
What information is needed in the NAFTA investor work permit application form?
To complete the form, you should be prepared to provide the following information:
Personal information and details
Details of any dependents
Details of enterprise in Canada

Name of business
Business address
Description of business activities
Registered nationality of business

Investor requirements

Value of the business
Value of business assets
Nature of the documents proving the value
If investing in a new business, the total amount being invested
Documents proving that the funds have been or will be invested
List of documents showing the investor has control of funds
Outline of the nature of the investment (e.g., cash, assets, etc.)
Evidence that the business is real and commercially viable
Evidence that the investment is substantial
Explanation of how the investment will result in local job creation
Proof that you intend to personally develop and direct the enterprise
What documents do you need?
The documents you need to apply for the NAFTA/ CUSMA investor work permit will depend on the nature of your situation, whether you are applying as an investor, or as an employee of an investor.
However, some of typical documents you will need for the NAFTA/CUSMA investor work permit include:
Passport (valid for six months after your intended period of stay in Canada) or valid travel document
Completed online application form (IMM 5321 E)
Proof of payment of the application fee
Passport-style photograph
Documents showing that you are investing in the Canadian business
Proof that the business is real and operating commercially on a for-profit basis
Financial statements showing that the investment is 'substantial'
Proof that you have ownership of, or control over substantial funds for the investment
Documents showing the source of your funds (i.e., savings, gifts, inheritance, prize money, or a loan based on your personal assets)
Proof of 'irrevocable' commitment to the investment
Statement of intent showing that it is your intention to develop and direct the business
Confirmation that you will leave Canada at the end of your visa
If the immigration official processing your application requires further information, some additional documents may include:
Letters of confirmation from your local chambers of commerce or trade association
Proof of your educational qualifications where relevant (e.g., diplomas or transcripts)
Proof of past relevant work experience (e.g., contracts, letters from your employer, pay slips, details of contact person)
Proof of your language ability
Proof of personal funds (i.e., income tax returns, bank statements, statement of assets, etc.)
Proof of relationship to any dependents
Medical and vaccination certificates
Document checklist for a work permit (Form IMM 5488 E)
Processing time
There is a number of variables involved when it comes to the processing time of this work permit. In general, it can take between one month and nine months or your investor work permit to be processed.
Variables include:
The complexity of your application
The completeness of your application
The capacity of the immigration authority's processing office
The length of time taken to verify your information
The speed at which you respond to requests for additional information
It may be valuable for you to speak with an immigration lawyer if you need a quick decision on your application. While they cannot influence the processing time, they can ensure that your application is submitted to the highest standard and contains no errors.
How much does it cost?
The cost of applying for the investor work permit is $155 (including extensions).
When paying your application fee, you should follow the below steps:
Use the government's immigration fee advice page to check whether how you should pay your fees
Have a payment card with online pay capabilities (e.g., Visa, MasterCard, American Express, JCM, UnionPay)
Follow the payment instructions online
Keep a copy of your receipt to include with your visa application as proof of payment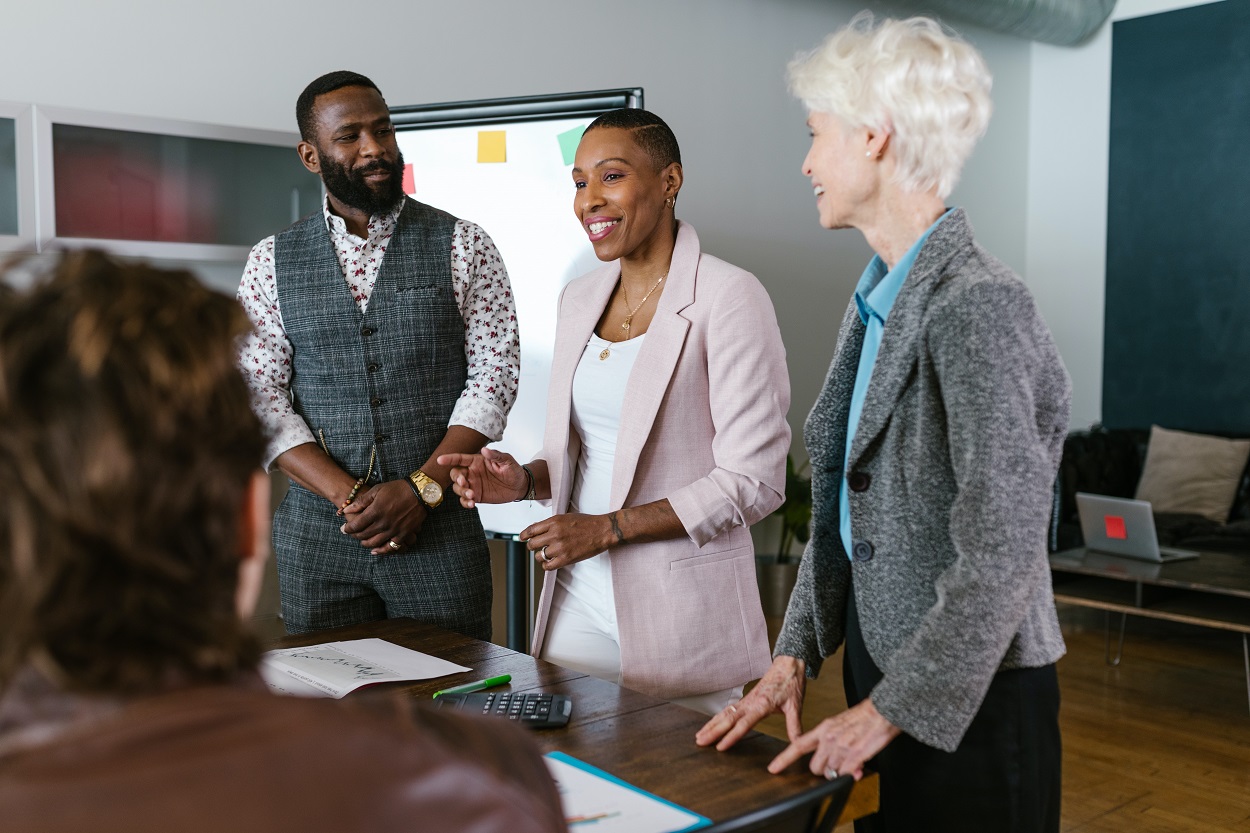 Advice Package
Comprehensive immigration advice tailored to your circumstances and goals.
Application Package
Designed to make your visa application as smooth and stress-free as possible.

Fast Track Package
Premium application service that ensures your visa application is submitted to meet your deadline.
Appeal Package
Ensure you have the greatest chance of a successful appeal. We will represent you in any case.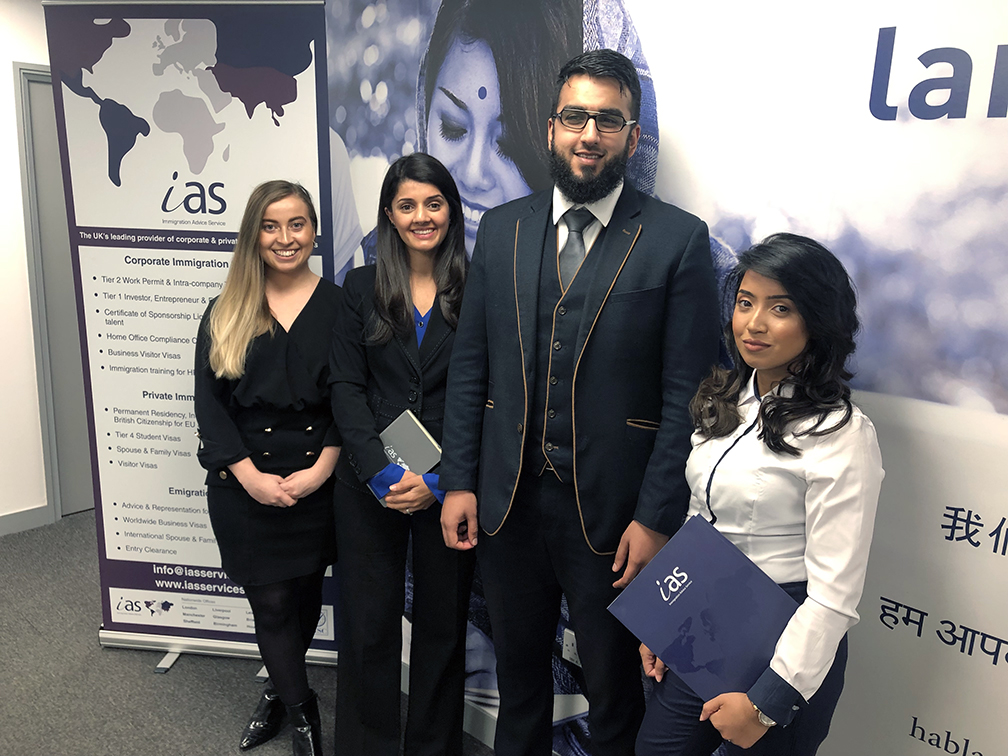 The Advice Package
During this untimed Advice Session with our professional immigration lawyers in London, you will receive our comprehensive advice, completely tailored to your needs and your situation.
Request the Advice Package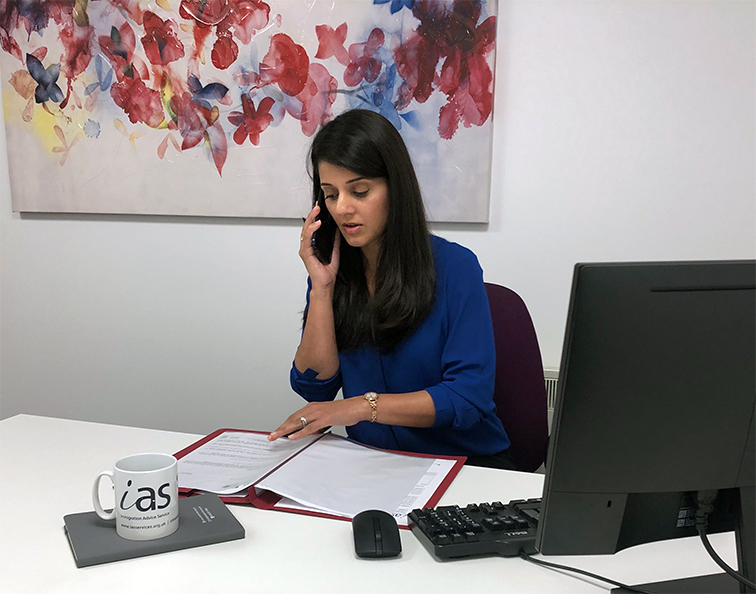 The Application Package
With our Application Package, your dedicated immigration lawyer will advise you on your application process and eligibility. Your caseworker will then complete and submit your forms to the Home Office on your behalf.
Request the Application Package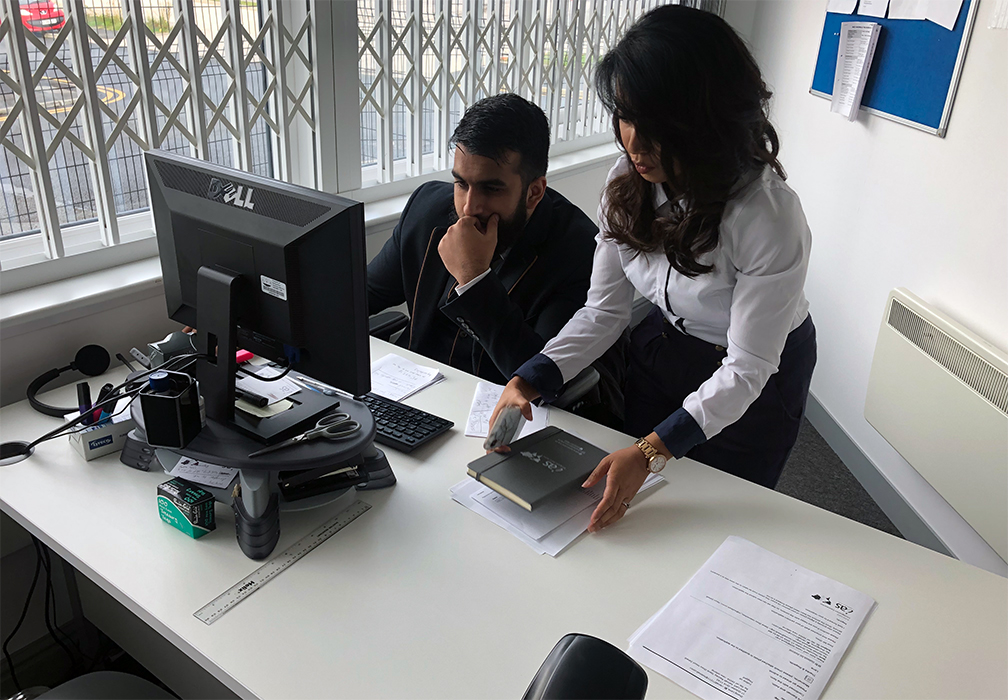 The Fast Track Package
Our Fast-Track Application Package is a premium service for those who need to submit their application in time with their deadlines. Your case will become a top priority for our lawyers and you will benefit from our highest-quality services.
Request the Fast Track Package
The Appeal Package
By choosing our Appeal Package, you can rely on our lawyers' legal knowledge and experience to ensure you have the highest chance of a successful appeal. We will also fully represent you in any hearings/tribunals.
Request the Appeal Package
Related pages for your continued reading.
Frequently Asked Questions
To qualify for this visa, you must show that your intended investment is 'substantial.' This is defined as the following:
There is no minimum Canadian dollar value
It must be proportionally substantial and pass a proportionality test
It must be sufficient to ensure the investor's financial commitment to the business's success
It must be of a magnitude whereby the investor can successfully develop and director the business
The proportionality test weighs the amount of investment funds against the cost of the business. If both figures are the same, this qualifies as a 'substantial' investment.
The lower the cost of the business, the higher the investment must be in order to qualify as 'substantial.'
The NAFTA/ CUSMA agreement is intended to be an international mobility program to provide temporary entry to Mexican citizens and American citizens.
Participants must have American or Mexican citizenship in order to work in Canada. This route has no minimum education requirements, but a requirement states that the investment into a Canadian enterprise must be 'substantial.' Trade must also be clearly established for NAFTA/ CUSMA traders.
If you are a Mexican citizen interested in applying for this route, speak to our friendly and professional immigration advisers for more advice on your situation.
It is possible for individuals to come as employees of the trader or investor. In this case, they must have specialized knowledge to be granted the visa.
This route has no option for a US or Mexican citizen to become a Canadian citizen.