Canada Visitor Visa: Apply from the USA
If you're a visa-required citizen visiting Canada from the US, you may have to apply for a visitor visa.
For more information about the Canadian visitor visa, how to visit Canada, or any other question about Canadian or US immigration, reach out to one of our immigration advisers today. Call us on +1 844 290 6312 or contact us online.
Overview of the Canada Visitor Visa for US Citizens & Residents
A Canadian visitor visa (also known as a temporary resident visa, or a Canada tourist visa) is a document that shows your eligibility to enter Canada as a temporary resident.
It usually allows its holders to visit Canada until 6 months have elapsed or until the holder's passport expires, whichever occurs first.
Only citizens of visa-required countries will need to apply for a visitor visa in order to enter Canada from the US.
Visa-exempt nationals will either instead need to apply for an electronic travel authorization if flying into Canada by plane or be able to enter Canada without a permit or a visa if arriving by a method of transport other than plane.
Similarly, citizens or permanent residents of the US may not need to apply for a visitor visa, as long as they show necessary proof of their status in the US.
"I'm very happy with the standard of training received on the OISC Level 1 course, i passed my exam. Thank you!"
"My application was approved and a huge weight has been lifted from our shoulders this year "
"We used this service for the spouse visa extension application to assure that all the information was valid and correct."
What Are the Requirements for US Citizens and Permanent Residents?
If you're a US citizen or permanent resident, you will not need to apply for a visitor visa in order to visit Canada from the US. This is regardless of whether you're a national of a visa-required country or not.
To enter Canada, US citizens will simply have to show proper identification, such as a US passport.
Meanwhile, lawful permanent residents of the US will have to show both of the following:
A valid passport from their country of nationality (or an equivalent acceptable travel document)
A valid green card (or equivalent valid proof of status in the US), such as:

A valid re-entry permit (Form I-327)
An expired permanent resident card (Form I-551) with Form I-797 (Notice of Action) for pending Form I-90 (Application to Replace Permanent Resident Card [Green Card])
A foreign passport with an unexpired temporary I-551 stamp (also known as an Alien Documentation, Identification and Telecommunication [ADIT] stamp)
Etc
US citizens who are members of the NEXUS program can present their membership card as both proof of identification and as a document that denotes citizenship when arriving by air from the US, or other land or water-based forms of transport.
In addition, US citizens who are members of the FAST program may use their cards as proof of identity when arriving by land and water-based forms of transport only.
Finally, US permanent residents who are members of the NEXUS or FAST programs must travel with a passport and valid proof of permanent residence to visit Canada from the US.
Please note that if you are a temporary resident and not a permanent resident of the US, you may need a visitor visa to visit Canada.
What is the Eligibility Criteria for a Visitor Visa?
You will require a Canadian visitor visa if all of the following apply to you:
You're visiting Canada from the US temporarily, such as for tourism, to visit family or friends or to carry out certain business activities, such as to attend a meeting, conference or trade show
You're not a US citizen or lawful permanent resident
You're a national of a visa-required country
When applying for a Canadian visitor visa, you must also fulfil the following eligibility criteria. You must:
Have a valid travel document, such as a passport
Be in good health
Have no criminal or immigration-related convictions
Convince an immigration officer that you have ties, such as a job, home, financial assets or family, that will take you back to your home country
Convince an immigration officer that you will leave Canada at the end of your visit
Have enough money for the duration of your stay
Not be inadmissible to Canada, such as for security, financial or health reasons
You may also have to provide a letter of invitation with your application and attend a medical exam to obtain a visitor visa.
What Supporting Documents Do I Need to Provide?
The supporting documents you will need to provide with your application include (but may not be limited to) the following:
A valid passport or travel document
A completed Family information (IMM 5645) form
A completed Use of a representative (IMM 5476) form (if applicable)
Documents for minor children, if applicable, such as:

A letter that authorizes a minor child to travel to Canada
Other documents, such as adoption papers or a custody decree, depending on if the minor child travels alone or not
In addition to this, there are a few optional documents you may wish to include with your application, including the following:
Details of your travel and visa history, such as the following:

Your previous passports and/or visas (used within the last 10 years to travel outside your country)
Entry and exit stamps
Study and/or work permits that indicate your duration outside of your country
Expired or valid visas

Itinerary of your visit in Canada, such as flight details, hotel reservations or planned activities
Proof of funds, such as through bank statements or bank account details
Authority to release personal information to a designated individual (IMM 5475) form
How Do I Apply for a Visitor Visa?
In most cases, you must apply for a Canadian visitor visa online through the Immigration, Citizenship and Refugees Canada (IRCC) website.
You may apply by paper if you have a disability that prevents you from applying online, or if you're applying with an alien's passport for stateless persons or other refugee travel documents for non-citizens.
To start your online visitor visa application, you must create an account on the IRCC website. You will then need to complete the online form and upload your supporting documents using a computer scanner.
You will then need to pay the application fees using a valid credit or debit card.
After submitting your application, you may have to attend an appointment at a local visa application centre or a US Application Support Centers to give your biometrics information. This will be in the form of your fingerprints and photograph.
You will normally be given details on how to do this by IRCC.
What Are the Fees and Processing Times?
Canadian visitor visas cost CAN$100 to obtain.
Visitor visas normally only take between a few weeks and a few months to process when applying from the US.
However, note that the processing times may vary from application to application, taking into account the following factors:
Whether or not the application is complete
How busy or congested the application processing service is
How easily your information can be verified
How long you take to respond to any requests or concerns
In addition, note that processing times do not take into account the time it takes for a paper application to reach IRCC offices, if you're applying by paper.
What Happens After I Apply?
After you submit your application, IRCC will process your application and check to see that you fit the eligibility criteria and that you've uploaded all the necessary documents.
You may also be asked to go to an interview with our officials in your country, send more information to IRCC, or obtain a medical exam or police certificate.
If your application is approved, you will need to send them your passport to have your visitor visa placed inside it. After you receive your passport and visitor visa back, you will then be able to travel to Canada.
A border services officer will then double-check to see that you meet the requirements for entry and stamp your passport.
If you have received a multiple entry visa, you will be able to leave Canada and return on the same visa as many times as you like as long as it remains valid.
If your application for a visitor visa is refused, you will be able to reapply again.
However, note that you should only seek to reapply if your circumstances have changed substantially and that the original reason for your refusal has been fully addressed.
How Can Total Law Help?
Canada remains an incredibly popular destination for tourism for many people resident in the US.
This makes the Canadian visitor visa an important document for many, especially those who wish to travel between the US and Canada frequently.
If you're in the US and you need to apply for a Canadian visa, whether for tourism, to visit family and friends, or to carry out business activities, Total Law can help.
We offer complete and comprehensive immigration advice for individuals in Canada, the US and beyond. No matter what your individual immigration needs are, our lawyers are on hand to help advise and assist you with the visa process in any way you require.
Whether you need help with the Canada tourist visa requirements, need assistance with the application process, or you need advice regarding a refusal and reapplication for a valid visa, we can help.
For more information about the services we provide and what we could do for you, reach out to us today on +1 844 290 6312 or contact us online.
Advice Package
Comprehensive immigration advice tailored to your circumstances and goals.
Application Package
Designed to make your visa application as smooth and stress-free as possible.

Fast Track Package
Premium application service that ensures your visa application is submitted to meet your deadline.
Appeal Package
Ensure you have the greatest chance of a successful appeal. We will represent you in any case.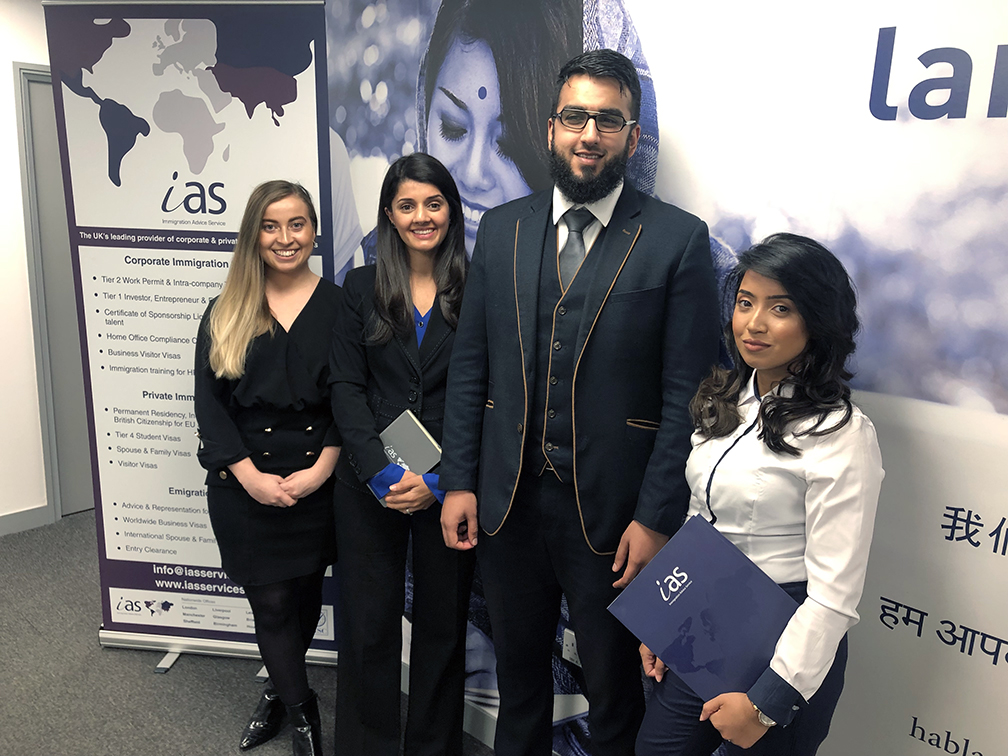 The Advice Package
During this untimed Advice Session with our professional immigration lawyers in London, you will receive our comprehensive advice, completely tailored to your needs and your situation.
Request the Advice Package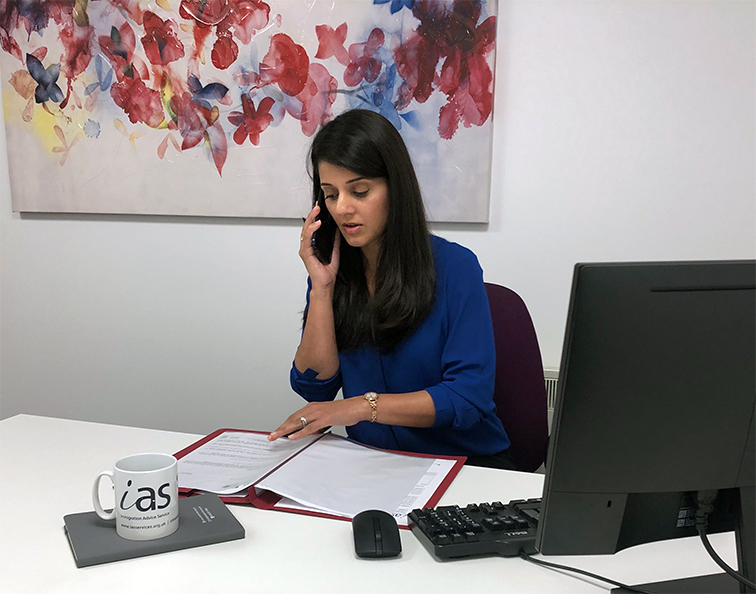 The Application Package
With our Application Package, your dedicated immigration lawyer will advise you on your application process and eligibility. Your caseworker will then complete and submit your forms to the Home Office on your behalf.
Request the Application Package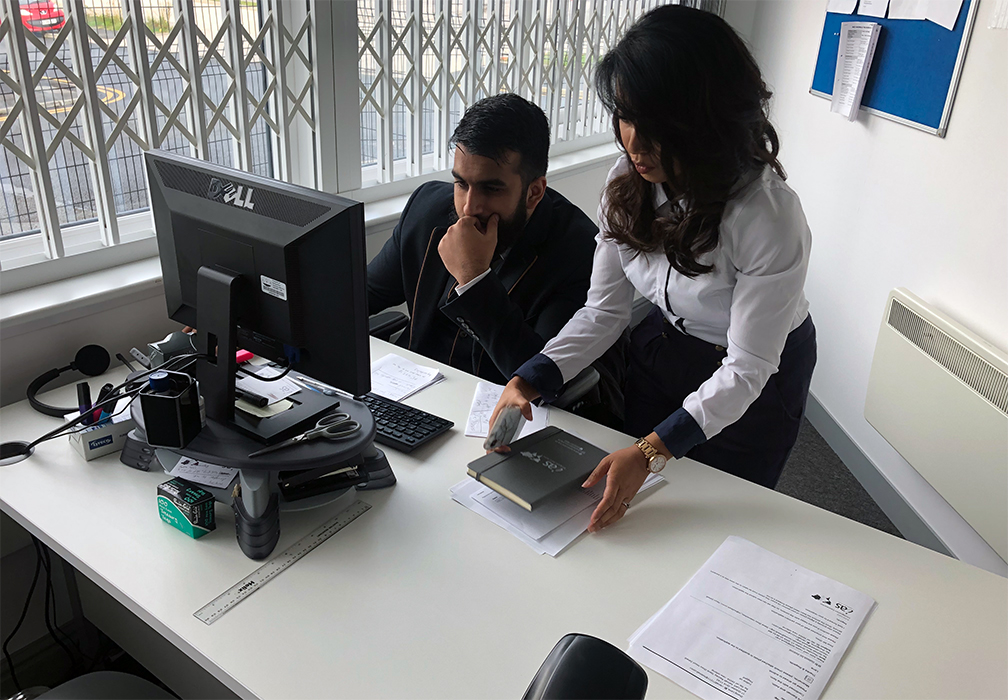 The Fast Track Package
Our Fast-Track Application Package is a premium service for those who need to submit their application in time with their deadlines. Your case will become a top priority for our lawyers and you will benefit from our highest-quality services.
Request the Fast Track Package
The Appeal Package
By choosing our Appeal Package, you can rely on our lawyers' legal knowledge and experience to ensure you have the highest chance of a successful appeal. We will also fully represent you in any hearings/tribunals.
Request the Appeal Package
Related pages for your continued reading.
Frequently Asked Questions
Every single person travelling to Canada with you will need to submit their own application for a Canadian tourist visa as a separate visa applicant.
If you're the parent or guardian of a child under 18, you may help them fill out their application forms and sign them on their behalf.
If you're a business visitor, you will be able to come to Canada on a regular visitor visa and conduct certain business activities.
These may include the following:
To attend a conference, meeting or trade show
To meet people from companies doing business with their country
To observe site visits
To engage in training from a Canadian company in:

Product use
Sales
Other business transaction functions
You must prove that your main source of income and main place of business is outside Canada in order to qualify as a business visitor.
A visitor record is a document that a border services officer may issue to you to extend or restrict your stay in Canada. It is not the same as a visitor visa.
You will need to apply for a visitor record when you first arrive in Canada and you know you want to stay longer than 6 months, or you're currently in Canada and decide you want to stay longer than your allocated stay.