Canada PR: Obtain Permanent Residence from the US
If you would like to settle in Canada and currently live in the United States, the first step is to obtain permanent residence in Canada. This page has all the details about applying for Canadian PR from the United States, whether you are a US citizen or just a resident.
For assistance with your application for permanent residence, get in touch with our expert immigration lawyers today by calling +1 844 290 6312 or submitting a message through our contact form.
Canada Permanent Residence programs
Canadian permanent residence allows you to live, work, and study in Canada without getting a visa. With permanent resident status, you can settle in Canada indefinitely and have the chance of acquiring Canadian citizenship in a few years.
The Canadian government has several immigration programs that have helped thousands of foreign nationals successfully come to Canada as permanent residents every year. The route to permanent residence includes:
Caregivers program
Economic immigration
Humanitarian and compassionate
Protected persons
For more information or assistance with obtaining Canadian permanent residence from the United States, please call us on +1 844 290 6312 or contact us online.
"We used this service for the spouse visa extension application to assure that all the information was valid and correct."
"Thanking you so much for helping me and my wife live together for now and the distant future. We are grateful for your help and patience. "
"Spouse visa uk application was successful after working with your staff. I recommend this company the IAS for immigration services. "
How to obtain Canadian PR from the US
Citizens of the United States can obtain permanent residence through most of the routes. If you are not a citizen of the USA but live there and plan to apply for Canadian permanent residence from the states, you may be eligible as well.
Most of the immigration routes allow applicants to apply online, at a visa office, or by mailing their application forms and documents to the office of Immigration, Refugees and Citizenship Canada.
Before you go for any of the immigration routes, consider your eligibility. Each program has specific residency requirements that applicants must meet before being given permanent residence status and a PR card.
If you apply without meeting the residency requirements, your permanent resident application will not be approved, and you may not be refunded any application fees. So, it's recommended that you discuss with an immigration lawyer that understands the ins and outs of acquiring Canadian PR from the US.
You can call us on  +1 844 290 6312 for assistance with acquiring Canada PR through this system.
Express Entry
Express Entry is a system used by the Canadian government to manage and analyse applications for permanent residence from skilled workers from the US and other eligible countries.
There are three programs under Express Entry:
Federal Skilled Trades Program
In addition, provinces that have a provincial nominee program also select candidates from the Express Entry pool.
The Express Entry pool comprises candidates who have submitted their profiles to be assessed in the system. Such candidates are assessed based on their adaptability, skills, age, and generally how well they can contribute to Canada's economy and adapt to the system. For each area, they are given points in the Comprehensive Ranking System (CRS).
Candidates with the highest CRS scores are pulled into the Express Entry Pool, and based on Canada's needs, those candidates may be invited to apply for permanent residence.
Each program under the Express Entry System is made for a select type of people.
The Federal Skilled Worker Program is for skilled workers with foreign experience in select National Occupational Classification (NOC) groups.
The Federal Skilled Trades Program (FSTP) is for skilled workers qualified in a skilled trade in one of the select NOC groups for FSTP.
The above two programs allow people with US work experience to immigrate to Canada. The third program is different as it targets skilled workers with Canadian work experience. For more information about Express Entry, visit our Express Entry page.
Provincial Nominee Program
Provincial Nominee Programs (PNP) give Canadian immigration power to provinces and territories in Canada to manage their immigration systems and candidates to ensure that immigration is spread evenly across Canada.
A province can nominate an individual from the Express Entry Pool or from applications made directly to them to enable the individual to become a permanent resident if it believes the individual will positively impact its local economy and community.
Should a province nominate you, it's up to the Canadian federal government to grant you PR status. If you are approved, you are to come to reside in that province.
Since the provinces and territories manage their programs, the eligibility criteria differ and are usually based o the needs of the province. If you are interested in immigrating to Canada through a PNP, view our Provincial Nominee Program page to see the necessary skills, education, and work experience that are part of the residency requirements.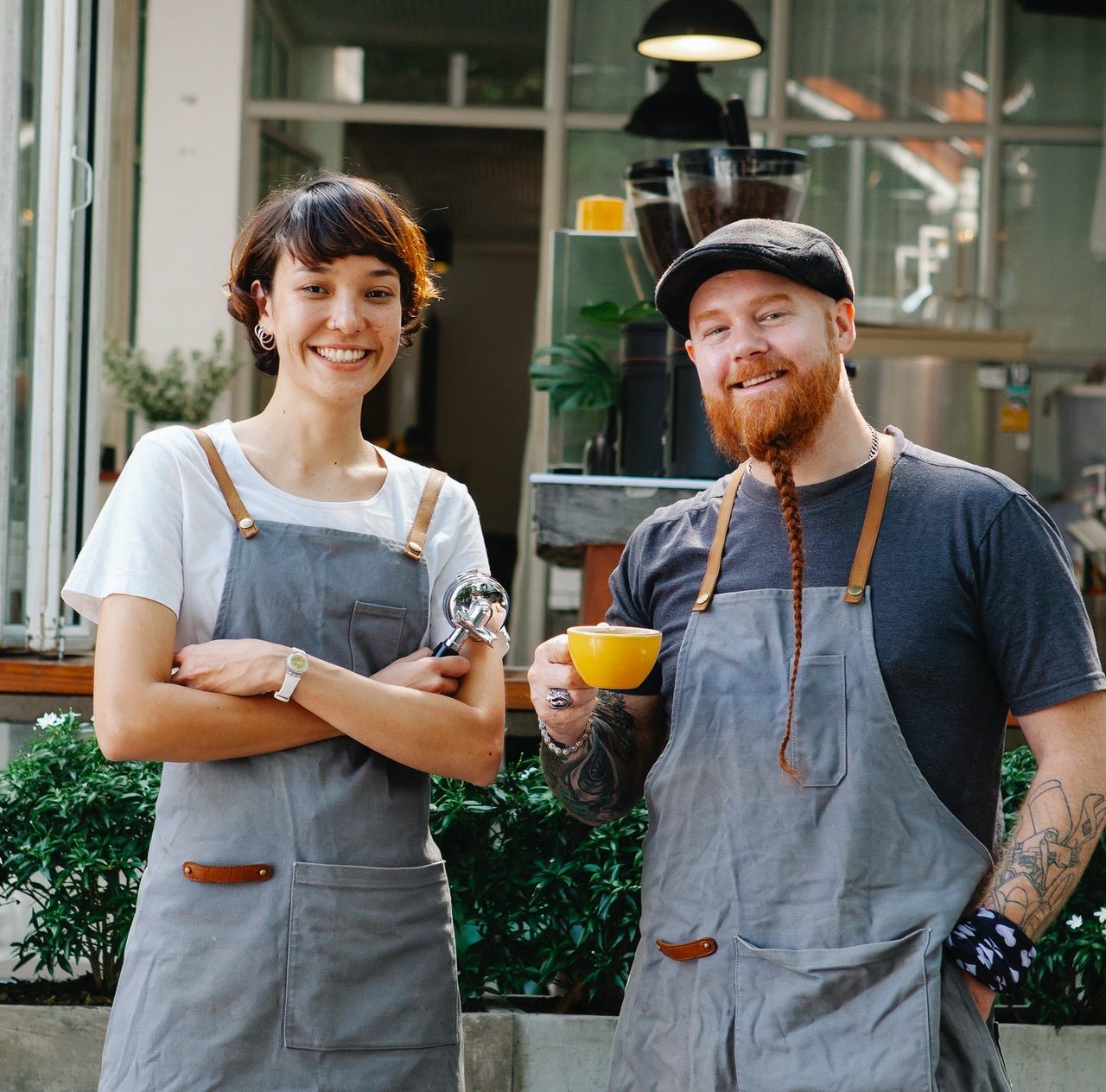 Caregivers Permanent Resident Programs
You may be eligible to apply for Canadian permanent residence as a caregiver if you fit the criteria for the Live-In Caregiver Program, Home Child Care Provider Pilot, or Home Support Worker Pilot.
The programs do not grant permanent residence immediately but give the option of becoming a permanent resident within a few years. The Home Child Care Provider and Home Support Worker pilots are 5-year programs that allow qualified caregivers and their family members to enter Canada to become permanent residents.
The Home Child Care Provider Pilot is for caregivers that provide childcare services in their own homes or their employer's homes. Eligible jobs include babysitter, parent's helper, child caregiver in gym/public space, and foster parent.
The Home Support Worker Pilot is for applicants that provide care to senior citizens, people with disabilities, and those going through rehabilitation. Eligible jobs include home support worker, housekeeper, live-in caregiver for seniors, personal care attendant, doula, and respite worker.
With both pilot programs, you must have a job offer before applying for a work permit. The programs grant an open work permit that allows you to work for any employer temporarily, as long as the job falls within the approved program. Your time as a caregiver with this permit will count towards permanent residence eligibility, and you can apply for that before your permit expires.
The Live-in Caregiver Program (LCP) allowed approved applicants to obtain Canadian PR after two years of work experience in the program. It is for foreign nationals from the USA and other eligible countries who wish to be employed by a Canadian citizen as caretakers for their children or someone with disabilities at home.
The LCP is closed to new applicants. If you are a caregiver looking to come to Canada, explore any of the pilot programs. If you already have a valid LCP work permit, you can apply for Canadian PR. Call us on +1 844 290 6312 for assistance.
Family sponsorship for Permanent Residence
You may come to Canada as a permanent resident if you have relatives that are Canadian citizens, Canadian permanent residents, or registered Indians under the Canadian Indian Act.
Your Canadian relative maybe your:
Spouse, common-law partner, or conjugal partner
Parent
Child
Grandchild
Sibling
Grandparent
Uncle or Aunt
Some other relatives may be able to sponsor you as well. Before you become a resident through this route, your Canadian relative must be at least 18, live in Canada, and meet all the other residency requirements.
Also, you must meet the criteria for your relationship. The Canadian government requires that you prove your relationship to the Canadian citizen, permanent resident, or registered Indian with documents supporting your claims, such as marriage certificates and birth certificates. The IRCC may accept other pieces of evidence.
Apart from proof of relationship, you must meet other residency requirements as well. Those requirements include criteria around your age, financial capability, current location, criminal record, health status, and admissibility into Canada.
For more information on the requirements for family sponsorship and how to maximize your chances of success, visit our family sponsorship page.
Humanitarian and compassionate
This category includes those in the humanitarian and compassionate industries and those the Canadian government offers humanitarian support. They include:
Health care workers
Families of Canadian victims of recent air disasters who are already in Canada
Hong Kong residents
Temporary resident to permanent resident pathway
Refugees/protected persons
All of the above are public policies that are temporary status to permanent residence pathways. To obtain permanent residence through any of these routes, you must already be in Canada under temporary status.
To obtain permanent residence as a Health care worker, you can apply for a work permit or study permit to work in Canada as a health care worker or study a course in the health or health services field in a Canadian post-secondary institution. When in Canada as a worker or when you have graduated, you may apply for permanent residence.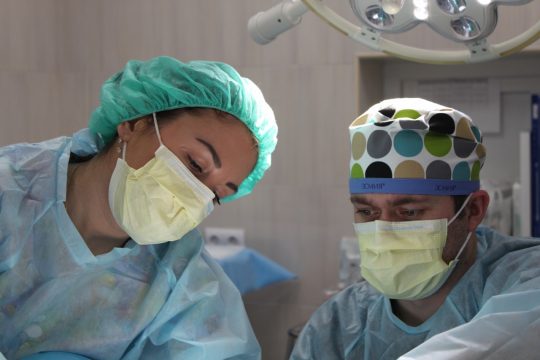 What to expect after you have obtained Canada PR
If your PR application is successful, you will be granted a Canada permanent resident visa or Permanent Resident Travel Document with which you can travel to Canada. A border control officer at your point of entry will assess that and ask you a few questions before deciding to admit you into Canada.
Your PR card will be sent to your Canada address by mail. It is usually valid for five years and can be renewed just before or after it expires. If you stay in Canada for at least 1,095 days within the five years, you will be eligible for Canadian citizenship and can apply. When you become a citizen, you can obtain a Canadian passport.
If you leave Canada while on PR status, ensure that you comply with your residency obligations, or you may lose your permanent resident status. We help with acquiring Canadian citizenship. Call +1 844 290 6312 for more information.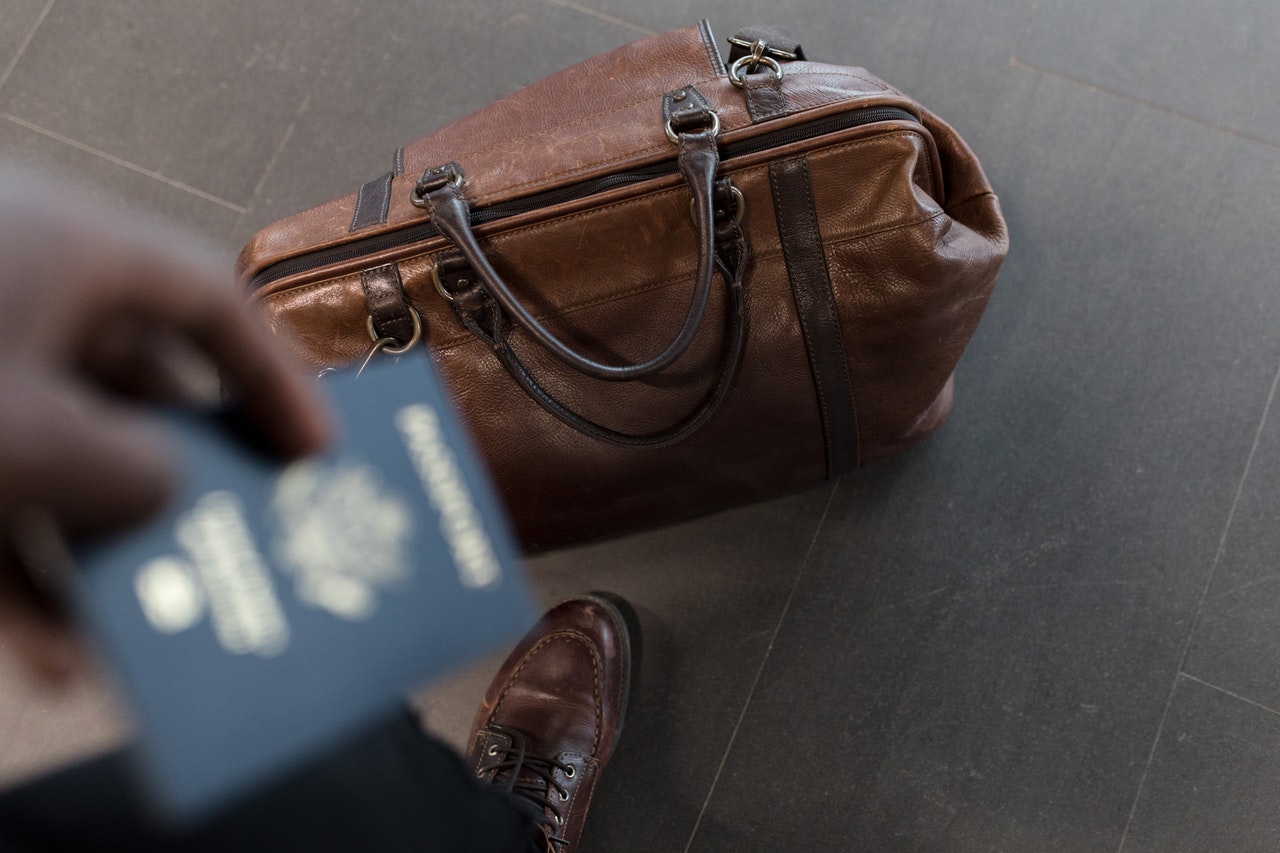 Advice Package
Comprehensive immigration advice tailored to your circumstances and goals.
Application Package
Designed to make your visa application as smooth and stress-free as possible.

Fast Track Package
Premium application service that ensures your visa application is submitted to meet your deadline.
Appeal Package
Ensure you have the greatest chance of a successful appeal. We will represent you in any case.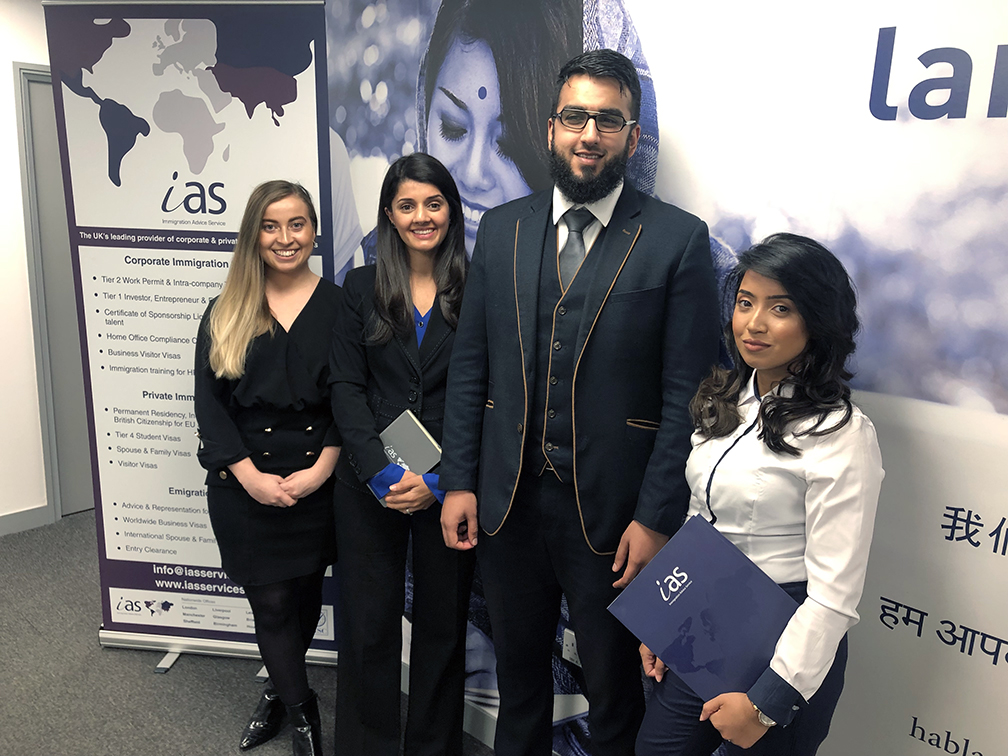 The Advice Package
During this untimed Advice Session with our professional immigration lawyers in London, you will receive our comprehensive advice, completely tailored to your needs and your situation.
Request the Advice Package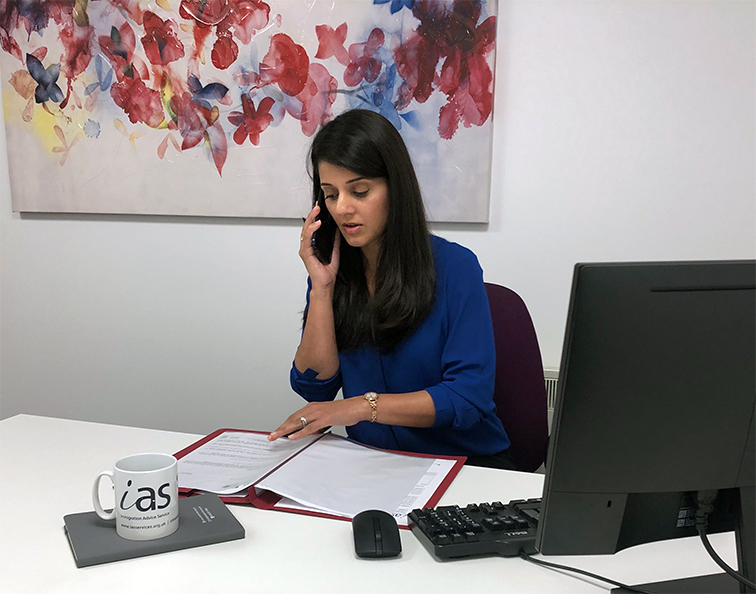 The Application Package
With our Application Package, your dedicated immigration lawyer will advise you on your application process and eligibility. Your caseworker will then complete and submit your forms to the Home Office on your behalf.
Request the Application Package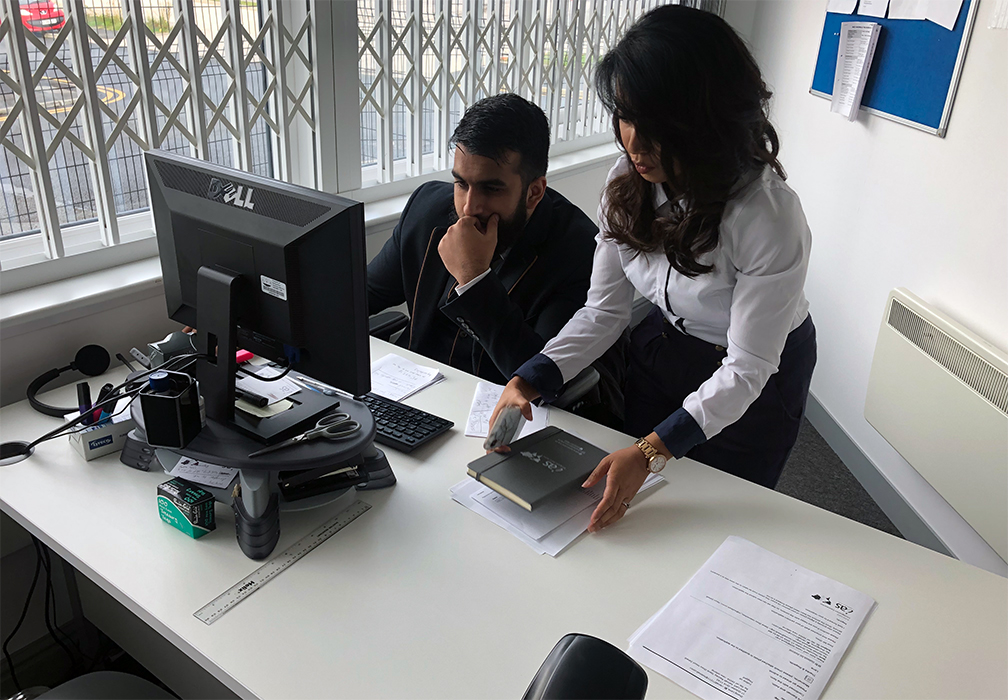 The Fast Track Package
Our Fast-Track Application Package is a premium service for those who need to submit their application in time with their deadlines. Your case will become a top priority for our lawyers and you will benefit from our highest-quality services.
Request the Fast Track Package
The Appeal Package
By choosing our Appeal Package, you can rely on our lawyers' legal knowledge and experience to ensure you have the highest chance of a successful appeal. We will also fully represent you in any hearings/tribunals.
Request the Appeal Package
Related pages for your continued reading.