Federal Skilled Trades program for US Citizens
The Federal Skilled Worker Program allows foreign nationals, including US citizens, to work and live in Canada as permanent residents.
For advice or assistance with obtaining Canada PR through this route, contact our immigration solicitors today. You can speak with us by calling us on +1 844 290 6312 today.
What is the Federal Skilled Worker Program?
Canada is one of the ideal places for Us Citizens to move to for work. It boasts better healthcare, generous maternity leaves, and many other social benefits. There are many types of Canadian Visas one can apply for. However, the easiest way for a US citizen with work experience to move to Canada permanently is under the Federal Skilled Worker Program managed through Express Entry system.
The Federal Skilled Worker Program (FSWP or FSW) is Canada's major immigration program, allowing those potentially helpful to the country's workforce to get into the country. The program is designed for skilled professionals and workers who want to immigrate permanently to Canada. All applicants and their partners, spouses, and dependent children are eligible to apply. It is a highly competitive program.
Candidates are chosen from a pool of candidates known as the Express Entry pool. Then, skilled individuals are selected for the program based on their work experience, educational background, and language proficiency.
"I'm very happy with the standard of training received on the OISC Level 1 course, i passed my exam. Thank you!"
"My application was approved and a huge weight has been lifted from our shoulders this year "
"We used this service for the spouse visa extension application to assure that all the information was valid and correct."
What does Express Entry Mean?
For individuals seeking a fresh start in Canada, Express Entry is the quickest and most popular route. This system enables Immigration, Refugees, and Citizenship Canada (IRCC) to carefully identify suitable people for specific programs.
To participate in this program, you must first create an Express Entry profile. This establishes an official 'Expression of Interest' to relocate to the country, after which your profile will be reviewed, assessed, and ranked using the Comprehensive Ranking System (CRS) using the information you provided.
If you score high enough, the IRCC will invite you to apply for the Federal Skilled Worker Program. It is not possible to apply to this program directly; you must be invited.
How does the Federal Skilled Program Work?
There's no way to apply for the Federal Skilled Worker program directly. Candidates must first fill out an Express Entry Visa application. When you create your Express Entry record, you will be graded on some program-specific minimal requirements. These are the requirements:
Skilled work experience: Have at least worked full-time or part-time for 12 months in the last ten years in a skilled job
Language ability: Proficiency in English or French
An Educational Credential Assessment to determine whether postsecondary education has been completed in line with Canadian standards
A skilled worker must meet these minimum requirements to be eligible to apply for Express Entry. However, simply meeting these requirements does not guarantee you'll receive an invitation to apply for permanent residence. The candidate with a stronger profile will always be chosen over that who simply meets the minimum requirements.
If the Candidate is able to score enough in the Express Entry pool, they may then be invited to apply for Canada PR. That step also has some scoring and requirements involved.
Understanding the Scoring for Express Entry for the FSWP
According to CRS, since the Express Entry system launched in 2015, the lowest ranking candidate to receive an ITA for the FSW held a score of 413. Applicants with CRS scores below this mark should actively pursue options to improve their scores.
So, things that can boost your Express Entry Profile include:
Be under the age of 30 years old
Have a minimum of two Bachelor's degrees or a Master's degree
Work experience of three years or more
Strong language proficiency in English and/or French
A PhD or Master's degree in education
Canadian education or work experience
Job offers from Canadian companies
Nominations from provincial nominee programs
Understanding the Scoring After Receiving a Nomination for Canada PR
Upon receiving an invitation to apply for Permanent Residency under the Federal Skilled Worker program, you will be screened based on six major factors. These include:
Age (18-47): candidates between the ages of 18 and 37 get more points.
Education: PhD or Master's level qualifications get the more points
Work experience
Whether you have a valid job offer
English and French language level 7 proficiency under the Canadian Language Benchmark
Adaptability (how well you would fit in Canada). FSW program candidates must intend to settle out of the province of Quebec
Enough funds to support yourself and your family as you settle in the country
These variables are rated as part of a 100-point system used to determine your Federal Skilled Worker Program eligibility. In general, the more points you earn in each factor, the higher the chances of getting permanent residency. The current pass mark is 67.
What Documents Will I Need for the FSW Program?
The following documents must be submitted with your Express Entry profile:
Educational Credentials Assessment (ECA): An FSW candidate must present a valid ECA certificate attesting to the value of overseas education by Canadian standards. In Canada, five institutions are permitted to issue ECA reports. For educational certificates earned from Canadian educational establishments, the report is not needed.
Language Proficiency: Test Results from an approved language exam taken within the past two years. The CELPIP and IELTS exam both accepted English tests. For French, you can take either the Test d'valuation de Francais (TEF) or the Test de connaissance du francais pour le Canada (TCF Canada)
Candidate identification documents will be required. These include:
A valid passport
If applicable, a provincial nomination
An offer of employment in writing from your prospective employer (if you've already secured one)
Verification of work experience
An occupational qualification certificate from a Canadian province or territory (if you possess one)
Proof that you have enough funds to support yourself while you are in Canada
An applicant who successfully receives an Invitation to Apply (ITA) for permanent residence will proceed to the second stage. The individual will have two months to fill out and submit an electronic Application for Permanent Residence (eAPR). This stage requires further documentation such as:
Police certificates
Medical exams
Proof of funds
Birth certificate
Common-Law Union form or representative form
Adoption/marriage/divorce/death certificates
What Criteria Must I meet to be eligible for the Federal Skilled Worker Program?
To qualify for the Federal Skilled Worker Program, you must meet certain minimum requirements when entering the Express Entry pool. Here's the breakdown:
Work Experience
You must have completed at least 12 months of steady, regular, skilled work experience (or an equivalent amount in part-time) in one of the above three professional occupation areas within the last ten years. You must demonstrate that you fulfilled the duties outlined in the NOC outline of your role while employed and were paid for your services.
Language Proficiency
Pass an approved English or French language test with at least a Canadian Language Benchmark (CLB) level 7 in the following skills areas: reading, listening, writing, and speaking. The tests are only valid for two years from the date they are taken, so ensure your results are still valid when applying for a visa.
Education
You would need at least a Canadian high school diploma or its equivalent if you studied outside the country. You'll need an Education Credential Assessment (ECA) from a reputable institution to demonstrate that your education is equivalent to a completed degree, diploma, or certificate from a Canadian university. Master's degrees and other higher qualifications are highly regarded.
Financial Support
If you are bringing your spouse or children along, you must have adequate funds to support them. You need a specific amount of funds for settlement depending on how many members of your family you include in your application.
Residence in Canada
FSW program candidates must intend to live outside of the province of Quebec.
Age
Only those aged between 18 and 47 are invited to apply for the federal worker program. The maximum number of points your age can earn you is 12 points if you are between 18 and 35 years old, while those between 43 and 46 get the least points.
What Type of Occupations Does the FSW Program Require?
People selected to apply for the FSW program come from a wide range of fields. Under the National Occupation Classification (NOC) experience, workers in the following occupations can apply for the FSW program.
Skill Type 0 Workers: these include Management jobs- wholesale trade and retail managers, managers in restaurants, food service, and accommodation
Skill Type A: these are professionals with a university degree in Engineering, construction, legal, medical professions, etc.
Skill Type B workers: chefs, office workers, plumbers, retail salespersons, and other professions requiring only apprentice training or a college diploma.
How long does an FSW application take to process?
Express Entry profiles for Federal Skilled Workers (FSW) will remain active for a year following the date of submission if you receive the Invitation to Apply (ITA). At the same time, in the pool of candidates, you have 60 days to fill out and submit a complete application and supporting documents to the Government of Canada.
Generally, it takes six months from the date Canadian authorities receive an Express Entry application to the date a permanent residence visa is granted. Your processing time may also be affected by the following factors:
The completeness and/or complexity of your application
How easy it is for authorities to verify the information you put on your application
Inclusion of a family member in your application
Once you are accepted, you will be able to travel to Canada to apply for your permanent residence card.
Looking to Immigrate to Canada? Here's how we can help
At IAS, we are dedicated to providing personalized support to our customers. We have Canada immigration lawyers in the USA, Canada, the UK, and Ireland to assist you with your immigration needs.
When you reach out to us, we take a structured approach that maximizes your chances of success. First, our client care team will take your details and pass them on to our Canadian immigration lawyers, who will provide advice personalised to your circumstances.
At the advice session, we will determine if you are eligible for the Federal Skilled Trades Program route. If you are not, we will advise on another route that will help you immigrate to Canada. On the other hand, if you qualify, we move forward with the document checking or application service, which includes writing a letter of representation and doing everything possible to ensure your success.
To get started with immigrating to Canada, get in touch with us today on +1 844 290 6312. You can also contact us online via live chat or contact form.
Advice Package
Comprehensive immigration advice tailored to your circumstances and goals.
Application Package
Designed to make your visa application as smooth and stress-free as possible.

Fast Track Package
Premium application service that ensures your visa application is submitted to meet your deadline.
Appeal Package
Ensure you have the greatest chance of a successful appeal. We will represent you in any case.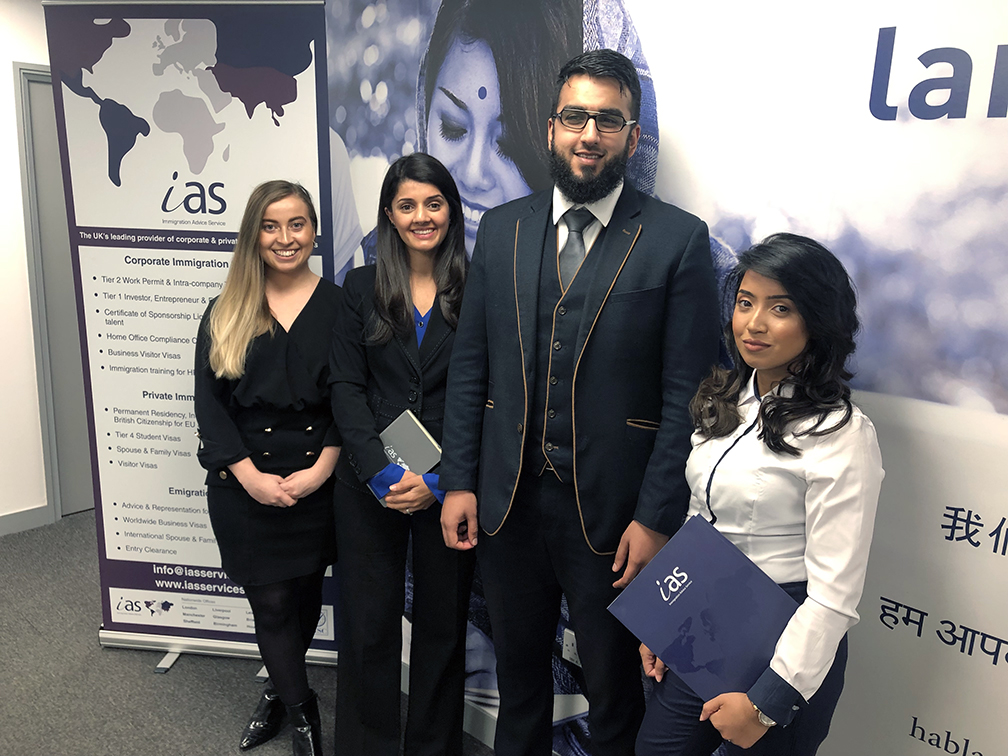 The Advice Package
During this untimed Advice Session with our professional immigration lawyers in London, you will receive our comprehensive advice, completely tailored to your needs and your situation.
Request the Advice Package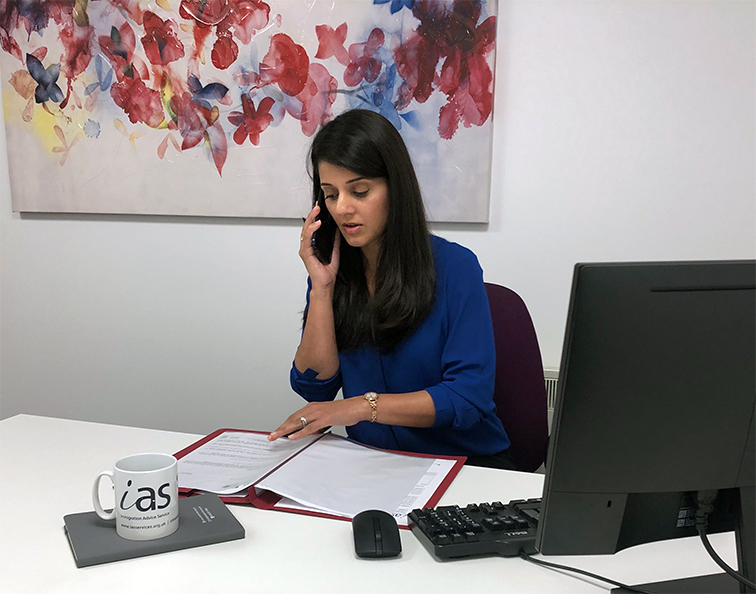 The Application Package
With our Application Package, your dedicated immigration lawyer will advise you on your application process and eligibility. Your caseworker will then complete and submit your forms to the Home Office on your behalf.
Request the Application Package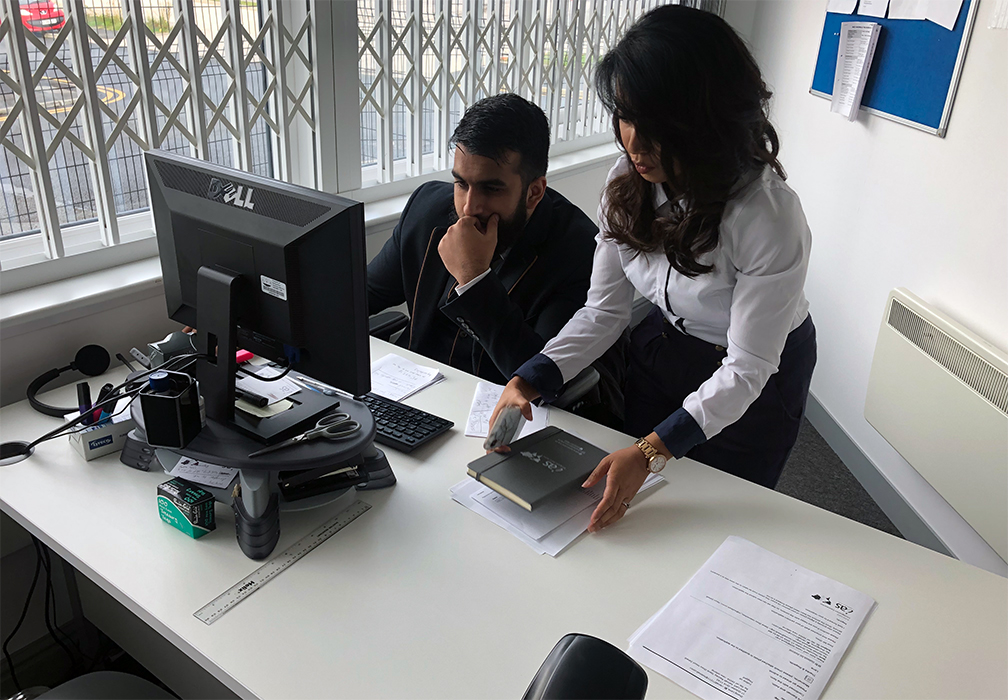 The Fast Track Package
Our Fast-Track Application Package is a premium service for those who need to submit their application in time with their deadlines. Your case will become a top priority for our lawyers and you will benefit from our highest-quality services.
Request the Fast Track Package
The Appeal Package
By choosing our Appeal Package, you can rely on our lawyers' legal knowledge and experience to ensure you have the highest chance of a successful appeal. We will also fully represent you in any hearings/tribunals.
Request the Appeal Package
Related pages for your continued reading.