Canadian Business Visas
For those who wish to come to Canada to undertake business activities or to start a business, there are a number of Business Visas available, some of which are LMIA-exempt.
To get help with applying for a Canadian Business Visa, call Total Law's specialist immigration lawyers now on +1 844 290 6312 or complete the short inquiry form.
Canadian Business Visas
A variety of Canadian Business Visas are available that welcome entrepreneurs, experienced investors, and business visitors. Currently, the following programs provide routes into Canada for foreign nationals to undertake a variety of business activity:
Temporary Entry for Business Persons via Canada Free Trade Agreements (FTA)
Quebec Business Immigration Programs
"We used this service for the spouse visa extension application to assure that all the information was valid and correct."
"Thanking you so much for helping me and my wife live together for now and the distant future. We are grateful for your help and patience. "
"Spouse visa uk application was successful after working with your staff. I recommend this company the IAS for immigration services. "
Start-Up Visa (SUV)
If you are an entrepreneur and wish to relocate to Canada to set up a business, then the Start-Up Visa could be the means through which you can achieve your goal. The Start-Up Visa allows you to immigrate to Canada and bring your family with you, if your business qualifies and has the support of a designated entity.
With this visa, you don't need to invest your own funds into your new business, as investment is obtained from a designated organization which you will need to get on board. You will however need sufficient settlement funds to support yourself and your family (if they are coming with you), upon arrival in Canada.
The Start-Up Visa provides the opportunity to apply for citizenship in Canada after 3 years.
Requirements
You will need to meet the following four requirements to be eligible for the Start-Up Visa Program:
1. Qualifying business – You must hold at least 10% of the voting rights of your business. You and the designated organization must also jointly hold more than 50% of the voting rights in the business.
2. Designated organization – You must have the commitment of a designated organization, which is a venture capital fund, angel investor group, or business incubator.
3. English or French language test – This must be from an approved agency and you must meet the minimum level 5 of the Canadian Language Benchmark (CLB) in speaking, reading, listening, and writing.
4. Settlement funds – You need to be able to show that you have sufficient money to support yourself and any dependents upon arrival in Canada. The amount of settlement funds is determined by the size of your family.
Fees
These are the application fees for a Start-Up Visa:
$1,575 CDN- Application fee
$825 CDN – Application fee for a spouse or common-law partner
$225 CDN – Application fee for each dependent child

$500 CDN – Right of Permanent Residence Fee (RPRF) payable by the applicant and spouse
How to apply
You can choose whether to apply online or as hard-copy via the mail.
When applying you will need to submit evidence to show you meet all four main requirements. Several other supporting documentation such as medical exams and police certificates will also need to be submitted. The additional documents that may be required depend upon your business proposal and your individual circumstances.
Typically, Start-Up Visa applications are processed within around 12 to 16 months.
Federal Self-Employed Persons Program
For those who have relevant experience in cultural activities or athletics, the Self-Employed Persons Program could provide an opportunity for you to become a permanent resident in Canada. You will need to show that you can make a significant contribution to cultural or athletic life in Canada.
Requirements
You need to show that you meet the following requirements of the Self-Employed Program:
You must show that you have at least 2 years experience taking part in athletics or cultural activities at a world-class level. Alternatively, you need to have self-employed experience in these fields.
This experience needs to have been acquired within 5 years prior to submitting your application.
Demonstrate that you are willing to make a significant contribution to the fields of art, culture, or athletics in Canada.
There are certain selection criteria that must be met, with the minimum required number of points being 35, and the maximum 100:
Education – maximum 25 points
Experience – maximum 35 points
Age – maximum 10 points
Ability in English or French – maximum 24 points
Adaptability – maximum 6 points
You must also show that you can financially support yourself whilst in Canada as well as undergo medical exams and security risk assessments.
How to apply
Access the "application package" on the Canadian government's website for this visa. The package includes a guide and document checklist
Fill in the "Generic Application Form for Canada [IMM 0008]" on the Canadian government's website and print it including the barcodes page

Gather all of the supporting documents including:

language proficiency test results
evidence of educational qualifications
evidence of relevant experience
proof of adaptability, if applicable
travel documents
police certificates
identity documents
photographs
documentation about your family members, if applicable

Pay the application fees, these are the same as those for the Start-Up Visa. The application pack will guide you in which additional fees you need to pay, these could include the b

iometrics fee, medical exams, police certificates, and language testing.

Mail your completed application form to the address in the instruction guide that comes with the application pack.
On average the processing time for the Self-Employed Persons Program is around 22 months, but this could be longer, for example, if additional documents are needed to be submitted.
Temporary Entry for Business Persons via Canada Free Trade Agreements (FTA)
Canada's international Free Trade Agreements (FTAs) contain provisions for business persons to temporarily enter Canada for business purposes. Generally, if you are entering Canada under an FTA you will require a work permit but there is no requirement for a Labour Market Impact Assessment (LMIA).
The FTA between Canada and the U.S. is the Canada–United States–Mexico Agreement (CUSMA), which was formerly the North American Free Trade Agreement (NAFTA). The benefits of CUSMA for a U.S., Mexican or Canadian citizen are as follows:
Facilitates temporary entry for business persons for the purposes of trading in goods or services, or carrying out investment activities.
Removes the need for a Labour Market Impact Assessment (LMIA)
Removes the need for a work permit in the case of a business visitor.
Enables professionals that are TRV exempt to apply at the port of entry (POE) (thereby expediting the application process).
Canada's Free Trade Agreements (FTAs)
A list of FTAs that Canada currently has in place is listed below. Note that these can change or new ones are added at any time.
North American Free Trade Agreement (NAFTA) – Superseded by Canada–United States–Mexico Agreement (CUSMA) as of July 1st, 2020:
Canada–United States–Mexico Agreement (CUSMA) (called T-MEC in Mexico)
Canada-Chile FTA (CCFTA)
Canada-Peru FTA (CPFTA)
Canada-Colombia FTA (CCoFTA)
Canada-Korea FTA (CKFTA)
Canada-European Union Comprehensive Economic and Trade Agreement (CETA)
Canada-UK Trade Continuity Agreement (Canada-UK TCA)
General Agreement on Trade in Services (GATS)
Canada–Panama Free Trade Agreement
Comprehensive and Progressive Agreement for Trans-Pacific Partnership (CPTPP)
There are 4 categories of business persons who can enter Canada via the various FTAs: business visitors, professionals, intra-company transferees, and traders and investors. Here is a definition of each of these categories:
Business visitors – those who engage in international business activities relating to the stages of the business life cycle: research and design, growth, manufacturing, production, marketing, sales, distribution, after-sales service, and general service. Business visitors do not need a work permit.
Professionals and technicians – professionals are those that enter Canada in order to provide pre-arranged services in the field in which they are qualified. Technicians who can apply are those that are listed under the IRCC list of technicians. Professionals and technicians require a work permit.
Intra-company transferees – employees that work in a managerial, executive, or specialist role who are being transferred to the Canadian branch of their employer to work in the same capacity. Intra-company transferees require a work permit.
Traders and investors – those who carry on significant trade in goods or services or are intending to commit a substantial amount of capital in Canada. They must be working in an executive, supervisory or essential skills capacity. Traders and investors require a work permit and need to apply for it before departing for Canada at a visa office.
How to apply
There are differences in the FTAs in terms of their immigration requirements, as well as special codes that need to be used during the application process.
Applications can be made at a Canadian Port of Entry (POE) or prior to travel to the appropriate visa office, depending on the FTA requirements.
The duration of work permits varies according to the FTA program selected. For example, permits can last 1 or 2 years. A permit may be extended as a matter of rule, or at the discretion of the visa officer. This again depends on which program you go through.
The FTA programs have varying requirements and processes, so contact our immigration lawyers who will assist you to submit a properly completed application.
Business Visitors
Generally speaking, business visitors coming to Canada need to follow the standard Visitor Visa or Temporary Resident Visa (TRV) application procedure. They will need to show that they are coming to Canada for international business purposes and for a maximum of 6 months.
There are two specific Canadian Business Visitor programs that come under the banner of free trade agreements (FTAs) don't require a work permit or Labour Market Impact Assessment (LMIA) as follows:
USMCA (formerly NAFTA) Business Visitors
CETA Business Visitors
The requirements and documents needed for a Business Visitor are listed below. Note that the trade agreement programs for business visitors may have slightly different requirements.
You will need to check before travelling whether you need an Electronic Travel Authorization (eTA) as this can vary depending on your circumstances.
Requirements
To meet the eligibility requirements for a Business Visitor Visa, you must be able to show the following:
Your intention must be to stay in Canada for less than 6 months.
You must be able to demonstrate that you don't plan to enter the Canadian labour market.
Your main place of business and source of income and profits must be outside Canada.
The business activities must be international in scope.
If applying under a trade agreement, you must be a citizen of a participating country.
How to apply
Applications can't be made in advance, they must only be made at a Canadian Port of Entry (POE).
Upon arrival in Canada, you must show several documents to the border services officer to show you meet certain requirements. These include, but are not limited to the following:
Your passport (that you used to apply for your eTA)
A travel document (must be valid for your entire stay and guarantee your re-entry to your country of origin)
Letter of support from your parent company
Letter of invitation from the Canadian host company
Other documents such as contracts, service or warranty agreements etc., if relevant
24-hour contact details for your business host in Canada.
Proof to show you have sufficient funds for both your stay in Canada and your return home.
Proof that the scope of your business activity is international
Proof that your intention is to stay for less than 6 months.
Proof that you will not be entering the Canadian labour market
Proof that your main place of business and income source is not in Canada.
Provincial Nominee Programs (PNP) for Business
Several of Canada's provinces manage their own Provincial Nominee Program (PNP) for business.
With a PNP an applicant is nominated by a province for settlement in that province, which opens up a route for permanent residence at the federal level for the applicant.
Several Provincial Nominee Programs are designed for business entrepreneurs and investors. They each have their own individual criteria and requirements to suit the province's economy and labour market, including:
The minimum investment

Net worth requirement

Application process

A

pplicant quotas

Fees 
Requirements
That being said, here are general requirements that will apply to many of the PNPs for business:
Business plan – this needs to be detailed and is required by many PNPs
Experience in business management – this may be in the region of 2-5 years of full-time experience
Participate in the day-to-day management of the business
Language ability proof
Age criteria
Deposits by the applicant – this is required by most provinces except Ontario & Quebec to ensure the investment that the applicant is committed to in their application is made
The minimum amount of net worth requirement – this varies per PNP

Exploratory visit – some PNPs award extra points if you visit the province to do research and conduct business prior to moving there 
Due to the differences in the Provincial Nominee Program requirements, it can be daunting to decide which one would be best for you and your circumstances. Contact Total Law so we can provide help and assistance with this important decision.
Quebec Business Immigration Programs
Quebec manages its own PNP programs. There have been several changes to some of them, and not all are currently operating. At any given point in time, not all of Quebec's PNPs will be accepting applications as their quotes will have been filled. You can find out the latest status of the Quebec programs here.
Quebec's current business immigration programs are as follows:
Entrepreneur Program
Investor Program Application intake – application intake currently suspended
Self-Employed Worker Program
Note that the eligibility requirements for Quebec's immigration programs differ significantly from those of the equivalent federal program, so each program should be carefully considered.
Applications for a Quebec PNP must be sent by courier, to Direction de l'enregistrement et de l'évaluation comparative in Montréal whose address can be found on this page.
Get help
There is a wide variety of Canadian Immigration Programs which offer a host of different opportunities to suit different circumstances of investors and business people. It can be difficult to ascertain the best program for you as you need to be able to understand the varying requirements and sometimes extensive information about each program.
To help with this task Total Law's lawyers can assist with program selection, and help you compile a compelling and error-free application, while providing support and advice every step of the process.
Contact us via our quick online inquiry form, or call us on +1 844 290 6312 to discuss the best way we can help you to carry out your business goals in Canada.
Advice Package
Comprehensive immigration advice tailored to your circumstances and goals.
Application Package
Designed to make your visa application as smooth and stress-free as possible.

Fast Track Package
Premium application service that ensures your visa application is submitted to meet your deadline.
Appeal Package
Ensure you have the greatest chance of a successful appeal. We will represent you in any case.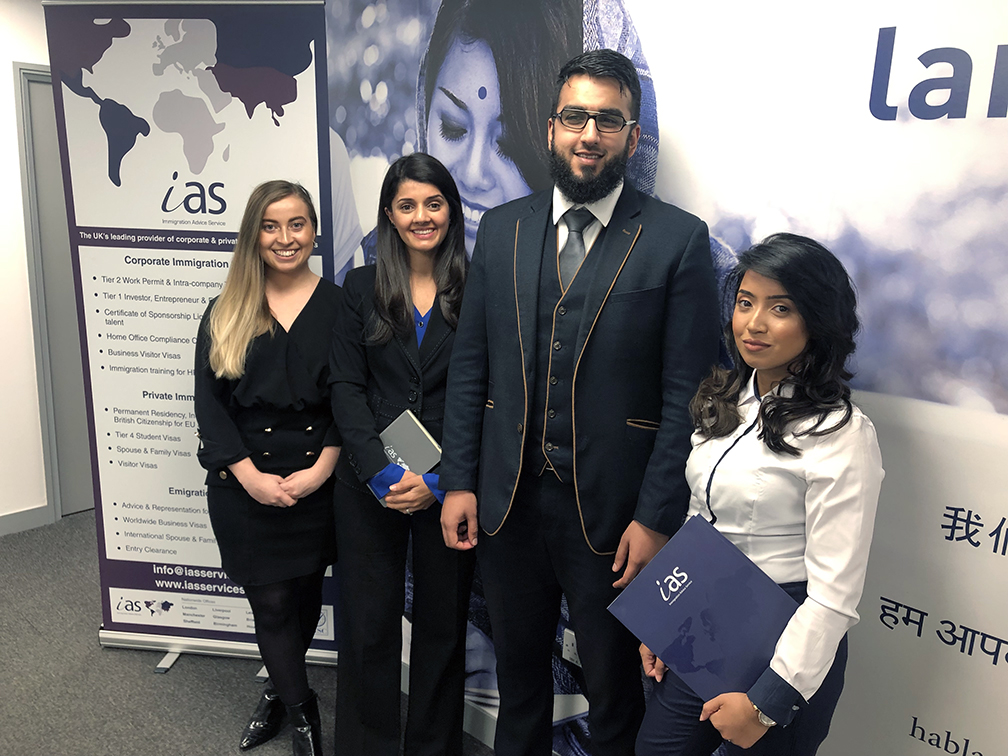 The Advice Package
During this untimed Advice Session with our professional immigration lawyers in London, you will receive our comprehensive advice, completely tailored to your needs and your situation.
Request the Advice Package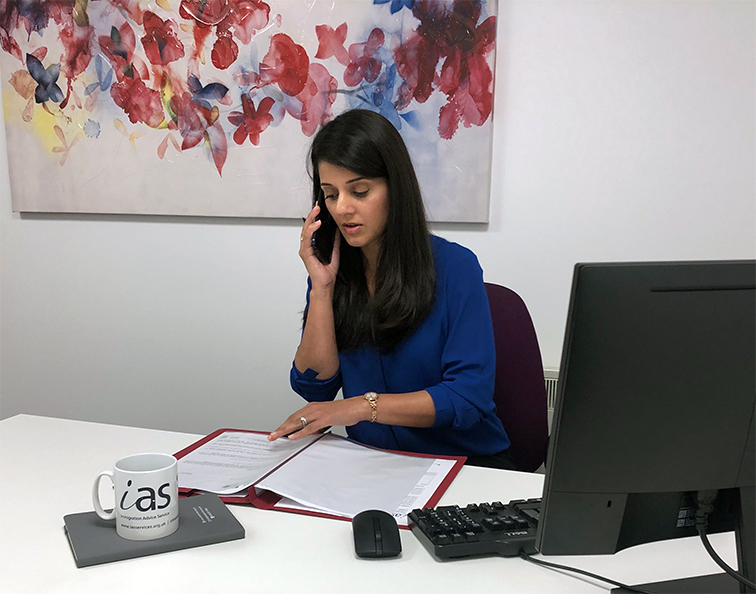 The Application Package
With our Application Package, your dedicated immigration lawyer will advise you on your application process and eligibility. Your caseworker will then complete and submit your forms to the Home Office on your behalf.
Request the Application Package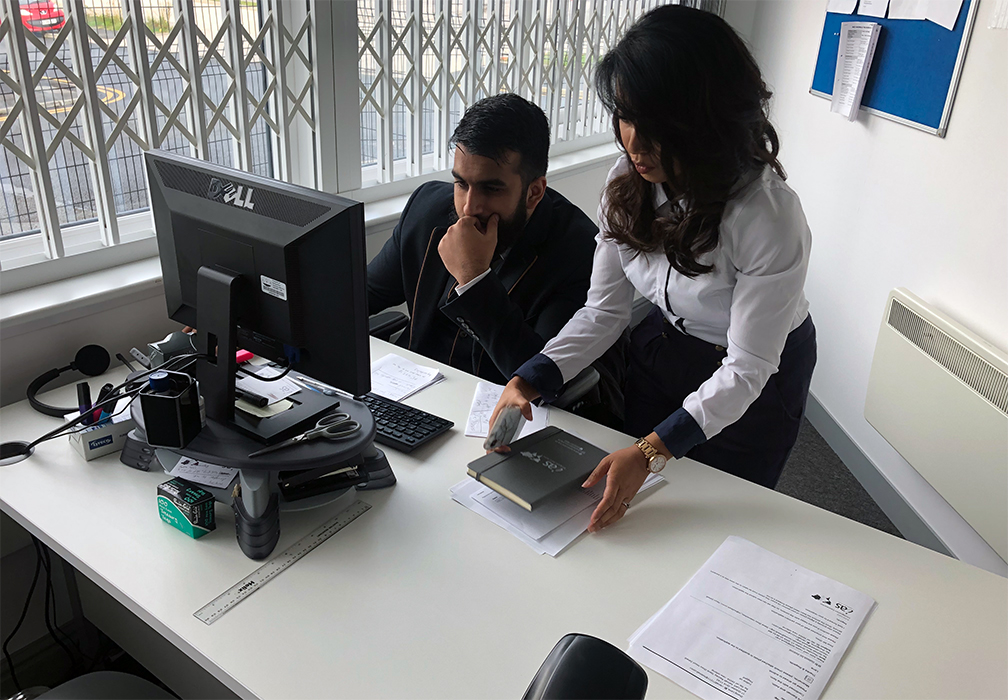 The Fast Track Package
Our Fast-Track Application Package is a premium service for those who need to submit their application in time with their deadlines. Your case will become a top priority for our lawyers and you will benefit from our highest-quality services.
Request the Fast Track Package
The Appeal Package
By choosing our Appeal Package, you can rely on our lawyers' legal knowledge and experience to ensure you have the highest chance of a successful appeal. We will also fully represent you in any hearings/tribunals.
Request the Appeal Package
Related pages for your continued reading.
Frequently Asked Questions
The current provinces offering a PNP are in the list below. Note that PNPs can change frequently and programs and can become suspended, or new ones created.
British Columbia
Manitoba
New Brunswick
Northwest Territories
Nova Scotia
Ontario
Prince Edward
Quebec
Saskatchewan
No, the CUSMA agreement allows temporary entry only.