Start-up Visa Program
Entrepreneurs from the United States can immigrate to Canada under the Start-up visa program. If approved under the start-up visa program, you will acquire permanent residency, enabling you to apply for Canadian citizenship in a few years.
For more information on the Canada start-up visa or assistance with applying from the United States, get in touch with our expert immigration lawyers. Call us on +1 844 290 6312 or fill our contact form to send an inquiry.
What is Canada's Start-up Visa Program?
The start-up visa, also known as SUV or start-up class, allows immigrant entrepreneurs with skills and potential to come to Canada to build businesses. The program targets immigrant entrepreneurs and Canadian business organizations looking to sponsor a skilled intending immigrant entrepreneur with an innovative business idea.
Canada start-up visa holders come to Canada to build businesses that:
Are innovative
Can compete on a global scale
Can create jobs for Canadians
The Canadian government created this program to attract foreign entrepreneurs from the US and other countries to come to Canada to establish their businesses and get the support they need to thrive and acquire PR. In turn, the entrepreneurs grow the businesses to add value to the economy and create more jobs for Canadians.
For further information on the start-up visa, call us at +1 844 290 6312 or email us at info@total.law.
"We used this service for the spouse visa extension application to assure that all the information was valid and correct."
"Thanking you so much for helping me and my wife live together for now and the distant future. We are grateful for your help and patience. "
"Spouse visa uk application was successful after working with your staff. I recommend this company the IAS for immigration services. "
How does the Canada start-up visa program work?
With the start-up visa program, Canada connects innovative entrepreneurs from the US with private sector investors that are registered as designated business incubators, venture capital funds, or angel investors. That link is to provide funding and support to establish and grow their start-up business.
Not only will the entrepreneurs get funding and support, but they will also acquire permanent residency, which can enable them to become citizens of Canada.
Organizations must get designation first, and then an entrepreneur can pitch to such an organization. If the organization is willing to invest in the business, the entrepreneur can obtain documents to prove that and complete the application process for start-up entrepreneurs.
What are designated organizations?
Designated organizations are organizations in Canada that have been approved to invest in and support start-ups in the startup visa program. They are:
Business incubator program: A business incubator can provide a letter of support to an entrepreneur if they meet the requirements and have accepted the entrepreneur into a business incubator program in Canada
Designated venture capital fund: a venture capital fund can provide a letter of support if they meet other requirements and have invested at least $200,000.
Designated Angel investor group: Angel investors can provide a support letter if they meet the other requirements and have invested at least $75,000.
Please note that any organization can team up with another designated entity to reach the minimum required amount. For more information, contact us.
Eligibility requirements for organizations
To become a designated organization, you must meet these requirements:
Be a member of and be recommended by one of these industry associations:

Canadian Venture Capital & Private Equity Association (CVCA) – for a venture capital fund
National Angel Capital Organization (NACO) – for angel investor groups and business incubators

Decided to support a start-up
Made an investment that meets the minimum required amount – $75,000 or $200,000
If the organization is a business incubator, then they must have committed their support by providing services to the US entrepreneur that include:

Physical space and facilities
Capital
Business mentoring
Networking connections
Eligibility requirements for immigrant entrepreneurs
US citizens that are entrepreneurs may be eligible to apply for the Canadian startup visa if they meet requirements that include that they must:
Have a qualifying business
Have received a letter of support from a designated business incubator, angel investor group, or designated venture capital funds
Meet the language requirements
Meet the financial requirements
Have a clean criminal record
Meet the medical requirements
Be admissible into Canada
Contact us for an assessment of your eligibility or advice. Call +1 844 290 6312 or contact us online.
Qualifying business requirement
An entrepreneur's business meets the qualifying business requirement if it meets these conditions:
At the time you received a letter of support from a designated entity:

Up to five individuals can apply as owners, and each one must hold 10% or more of the voting rights attached to all the shares in the corporation.
All applicants and the designated entity (including other organizations if you received two or more investments) holds more than 50% of the total voting rights attached to all shares of the corporation

As at the time the entrepreneur(s) receives their Canadian permanent residence, the following must be in place:

The entrepreneurs provide active and ongoing management of the business from within Canada
An essential aspect of the business' operations happens within Canada
The business is registered and incorporated in Canada
Letter of Support
A letter of support is a document that a designated organization gives to the entrepreneurs who are US citizens or residents as proof that they support the business idea and have approved that business for investment or support.
To get this letter, the US entrepreneurs will need to:
Reach out to a designated entity to find out how to get their support
Pitch their business idea to convince the organization that they have a business worth supporting
Every investor has its process and requirements; just like getting any funding for your business, you may need to pitch and prepare a business plan. The essential part is that you get a letter of support once you reach an agreement with the designated entity (if you received two or more commitments, all organizations must be syndicated in one letter).
You must include the letter of support when you submit your start-up visa application, as that is the document that proves that a designated organization is supporting your idea and application.
Please note that a letter of support is only valid for six months from the date it was issued. So, ensure you submit your application as soon as you receive this letter.
Commitment Certificate
Your designated organization must also provide a commitment certificate when they approve your business idea. This certificate will not be given to you but sent directly to Immigration, Refugees and Citizenship Canada (IRCC).
If you don't meet this requirement or any other requirement on this page, Canada immigration will refuse your application.
The IRCC will use the letter of support and commitment certificate to assess the entrepreneur's application and other documents and business information they may request to decide on the application.
Language requirement
You must take approved language tests to prove that you can communicate and work in English, French, or both. Those are the official languages of Canada, and you will need to be able to speak, write, and generally communicate in them for your business to succeed in the country.
Several recognized test centers in the United States administer the test. To qualify for the start-up visa program, you must meet the minimum level of the Language Benchmark 5 in English or French in speaking, reading, listening, and writing as set out in the Canadian Language Benchmark (CLB) and the Niveaux de compétence linguistique canadiens.
How much money will I need to qualify?
When you apply for the Canadian start-up visa, you must prove that you have sufficient settlement funds to support yourself and your dependents when you move to Canada. The settlement funds cannot be borrowed.
The amount of money you need depends on how many people are immigrating. If you are immigrating alone, you will need a minimum of $13,213. If you are immigrating with one to six dependents, the family members funds required are between $16,449 and $34,967. For each additional family member after the sixth dependent, you will need to have $3,560 for each person. These figures are all in Canadian dollars.
Apart from meeting the financial requirements, you should also bring enough money to enable you to find a suitable home and settle in Canada. In addition, you may be required to disclose all assets and liabilities belonging to you and your spouse or common-law partner.
Medical requirements
The entrepreneur and dependents must pass medical exams to be eligible for the start-up visa. In general, you and your dependent family members must not have any condition that is:
A danger to public health or safety or
Would cause excessive demand on the health services in Canada, such as ongoing hospitalization or institutional care for physical or mental illness.
The IRCC Office will send you an assessment notice at some point in the process. At that time, you will receive medical forms and a list of authorized doctors in your area. Medical results are only valid for 12 months from the date of the exam or tests. If there is a delay in processing your application and the results expire, you may be required to do another.
Police certificates
Entrepreneurs and dependents above 18 years of age must provide a valid police certificate from any country they spent six months or more since they turned 18. If Canada is one of those countries, you don't need to get a police certificate from Canada.
If the certificate is not in English or French, get an accredited translator to translate it and include the original and translated copies in your application.
For assistance with obtaining the right documents and advice on your circumstance, please call our immigration law firm on +1 844 290 6312 or email info@total.law.
How to apply for the start-up business class
After receiving support from a designated business incubator, angel investor group, or venture capital fund, complete and sign all the forms. The forms for the Canada start-up program application include:
Document Checklist (IMM 5760)
Generic Application Form for Canada (IMM 0008)
Additional Dependants/Declaration (IMM 0008DEP), if applicable
Schedule A – Background/Declaration (IMM 5669)
Schedule 13: Business Immigration Programs – Start-Up Business Class (IMM 0008- Schedule 13)
Additional Family Information (IMM 5406)
Statutory Declaration of Common-law Union (IMM 5409), if applicable
Separation Declaration for Minors Travelling to Canada (IMM 5604), if applicable
Supplementary Information – Your travels (IMM 5562)
Use of a Representative (IMM 5476) (PDF, 648.31 KB), if applicable
When filling the forms, check for a "validate" button. If the form has one, click on it after filling the form to see if there are any fields you still need to fill out. Print out the forms or validated forms after filling them and the application form barcode page.
Gather all supporting documents and complete the document checklist. Include the document checklist as your application's cover page and place the documents in a sealed envelope. Do not fold documents.
Next, you must pay your fees online and attach a copy of the application processing fees receipt in your application, which you should send to the IRCC via mail.
If the business owners are more than one and each business partner is applying, each partner must submit their application in a separate envelope. The IRCC will not start processing the application until all identified business partners have submitted their applications.
Applicants and dependents between 14 and 79 must give their fingerprints and photo when applying for permanent residence. When paying the fees online, you should pay your biometrics fees as well.
The IRCC will send you a letter confirming that and where you can go to give the biometrics. Take that letter with you to give your biometrics at a collection point close to you. There are several collection points in the US; book an appointment with one and give your biometric within 30 days from the date on the letter.
If you intend to reside in Quebec, you must contact the Ministère de l'Immigration, de la Diversité et de l'Inclusion (MIDI). Quebec has its immigration requirements and programs, and the start-up business class is not one of them. However, you may be able to immigrate to Quebec as a skilled worker.
Required documents
Here is the document checklist for the start-up business class:
Valid passport or travel documents
Letter of support
Certificate of commitment
Medical results
Police certificate
Official account statement for the past six months from any banks or financial institutions where you are keeping money
Completed forms
Proof of language proficiency
Identity and civil documents for principal applicant and spouse or common-law partner:

Birth certificates
Marriage certificate(s), final divorce or annulment certificate(s). If married more than once, include certificates from each marriage and divorce or annulment you, your spouse, or common-law partner have had
Death certificate for former spouse(s) or common-law partner(s) (if applicable)
National IDs, family/household registry/book (if applicable)
If you have a common-law partner, complete and include the Statutory Declaration of Common-Law Union (IMM 5409 – original) and provide evidence that you have cohabited with your partner for at least 12 continuous months, for example:

Copies of joint bank account statements
Copies of leases
Utility bills, etc

Children's information (if applicable):

Children's birth certificates
Adoption papers issued by recognized national authorities showing the legally approved adoption of the child
Proof of full custody for children under the age of 18
If the other parent of your children is not accompanying you to Canada, you must submit a signed Statutory Declaration from Non- Accompanying Parent/Guardian for Minors Immigrating to Canada (IMM 5604 – original). You must submit one form for each child and a copy of the non-accompanying parent's photo ID showing their signature.
If the child is above 19 but fully depends on you financially due to physical or mental reasons, include proof of that

Two (2) photos of yourself and each member of your immediate family, whether accompanying or not.
Start-up program fee payment receipts
Proof of readily transferable funds in a convertible currency available for settlement in Canada:

Current bank certification letter; or
Evidence of savings balance; or
Fixed or time deposit statements
How much is a start-up visa for Canada?
The fees for the Canada startup visa program include:
Application processing fee ($1575)
Right of permanent residence fee ($500)
Processing fee for spouse or partner ($825)
Right of permanent residence fee for spouse or partner ($500)
Processing fee for a dependent child ($225 per child)
Biometrics fee

$85 per person
$170 per family (2 or more people)
You may also need to pay other fees such as fees for the medical exam, police certificate, and document translation. The cost of those varies by provider and state.
When you get approved for permanent residence, you will need to pay for your permanent resident card, which will be delivered to your address in Canada. That is $50.
Note that all fees on this page are in Canadian dollars, and Canadian immigration may change them at any time.
How long does it take to process Startup Visa Canada?
The typical processing time for the start-up visa program is 12 to 16 months. Your processing time may be longer due to:
Contacting the visa office more than once for the same issue
Not informing the IRCC about changes to your personal information
There are security problems, or Canadian immigration needs to do more background checks
Your family situation is not clear
The IRCCC needs to contact other offices in Canada, the United States, or other countries to verify the data you gave
You need to submit more documents or go to an interview.
When the IRCC reaches a decision on your application, you will be contacted. Successful applicants will be asked to send their passports to a visa office to get permanent resident visas. This visa includes your Confirmation of Permanent Residence (COPR) and your entry visa.
With the above documents, you can travel from the U.S. to start your business in Canada. Note that you must use your COPR before it expires as the IRCC does not extend COPR.
Temporary work permit
Before applying for the start-up visa, you can apply for a short-term work permit under the international mobility program. This temporary permit is only necessary if you want to start working in Canada while your application for permanent residence is still being processed.
To apply for the temporary work permit, you must have received a commitment certificate and letter of support from a qualified organization.
The start-up visa work permit has its peculiar requirements and application process. For more information or assistance with applying for a permit to work under the start-up business class, get in touch with our immigration solicitors. Call us on +1 844 290 6312 today.
At Total Law, we help citizens and legal residents of the United States to immigrate to Canada to start a business. Our immigration services include:
Assessing your and your business's eligibility for the start-up program
Providing advice and help with your supporting documents
Helping you, your dependents, and your business partners complete the forms to the highest standards
Mailing your application to the IRCC on your behalf
Liaising with the IRCC to maximize your chances of being approved
Helping you with travel and relocation arrangements, including securing a house or apartment in Canada
Helping you apply for a temporary work permit if you need one
For more information on how we can help you immigrate to Canada for business or any other reason, call us on +1 844 290 6312 or contact us online.
Advice Package
Comprehensive immigration advice tailored to your circumstances and goals.
Application Package
Designed to make your visa application as smooth and stress-free as possible.

Fast Track Package
Premium application service that ensures your visa application is submitted to meet your deadline.
Appeal Package
Ensure you have the greatest chance of a successful appeal. We will represent you in any case.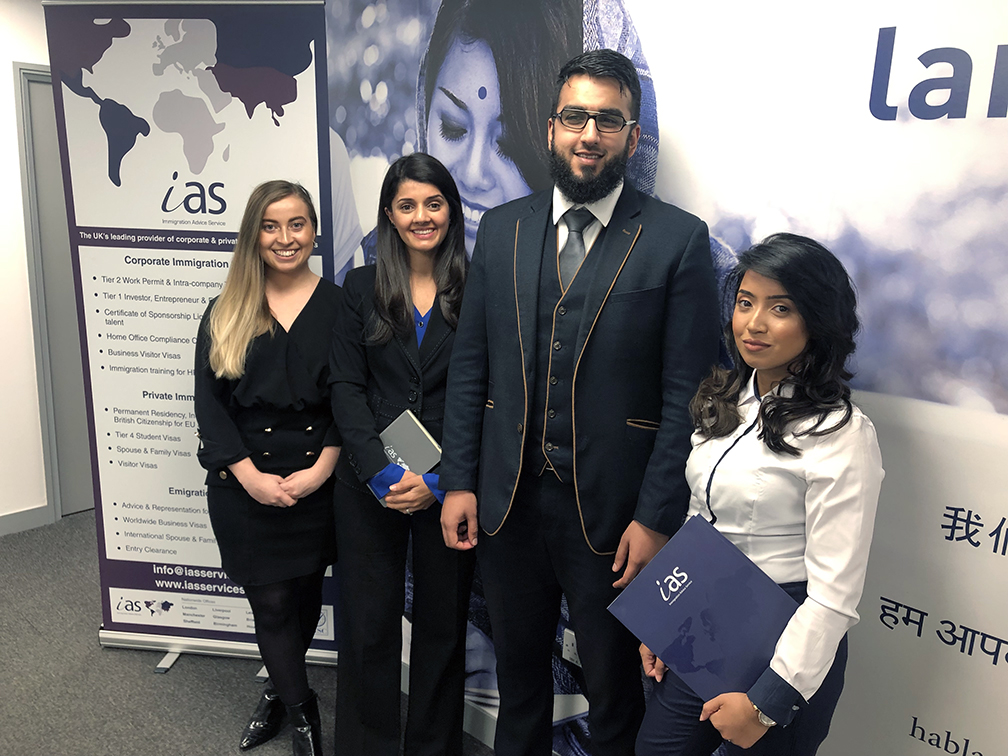 The Advice Package
During this untimed Advice Session with our professional immigration lawyers in London, you will receive our comprehensive advice, completely tailored to your needs and your situation.
Request the Advice Package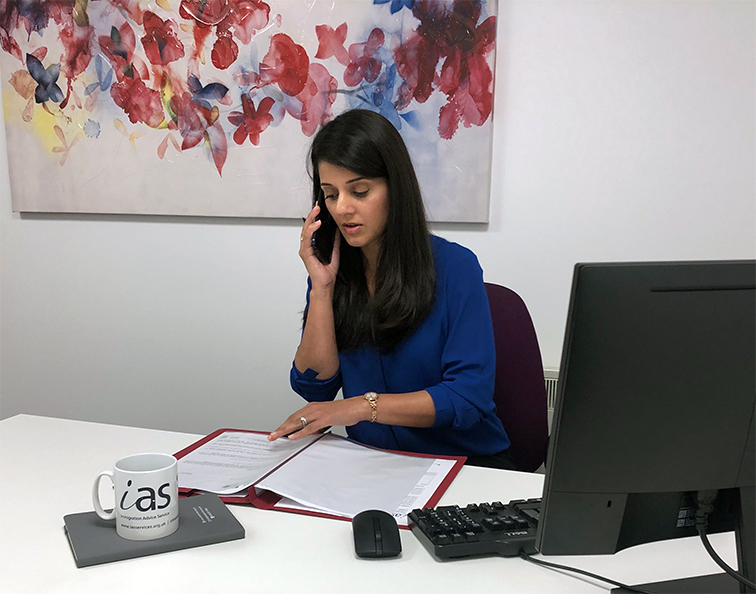 The Application Package
With our Application Package, your dedicated immigration lawyer will advise you on your application process and eligibility. Your caseworker will then complete and submit your forms to the Home Office on your behalf.
Request the Application Package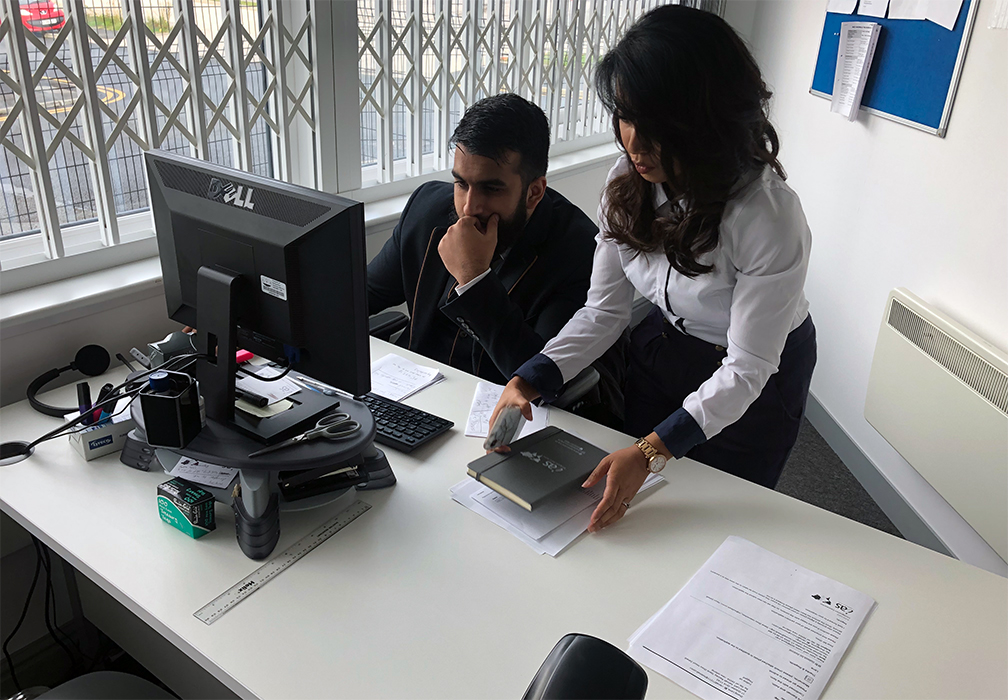 The Fast Track Package
Our Fast-Track Application Package is a premium service for those who need to submit their application in time with their deadlines. Your case will become a top priority for our lawyers and you will benefit from our highest-quality services.
Request the Fast Track Package
The Appeal Package
By choosing our Appeal Package, you can rely on our lawyers' legal knowledge and experience to ensure you have the highest chance of a successful appeal. We will also fully represent you in any hearings/tribunals.
Request the Appeal Package
Related pages for your continued reading.
Frequently Asked Questions
To get a Canada startup visa, you must meet the eligibility requirements, pay the fees that apply to your circumstances, and mail your application to the IRCC. You may also be required to give your biometrics and go for an interview.
If approved, you will be given a PR visa, a Confirmation of Permanent Residence (COPR), and an entry visa.
When traveling to Canada, take those documents and proof of the financial requirement with you in your hand luggage to present to a Canada Border Services Agency officer at a point of entry. They will ask you a few questions and confirm your Canadian mailing address to have your PR card mailed.
You can bring your spouse or common-law partner and children under 22 years of age who are not married or in a common-law relationship. You must include them in your application.
If your child is 19 or older and depends substantially on your financial support since before the age of 19 and is unable to be financially self-supporting due to a physical or mental condition, you must include proof of that in your application.