France Entrepreneur Visa
With its world-famous cuisine, fashion and art, France is an ideal destination for business people looking to integrate into a dynamic market. If you want to explore the rich opportunities that France offers for entrepreneurs, the Entrepreneur Visa is a great choice for you.
Total Law has extensive expertise to support your entrepreneurial ambitions in France. Contact Total Law now on +44 (0)333 305 9375 or via our online application to start your business in this enticing country.
An Overview Of France Entrepreneur Visa
The France Entrepreneur Visa is a gateway for business-minded individuals seeking to start and grow their entrepreneurial ventures in France. This specific visa category falls under the "long-stay visa equivalent to a residence permit" and is designed for those who wish to engage in commercial, craft, or industrial activities, or exercise a liberal profession within the French territory. It serves a dual purpose: enabling entrepreneurs from around the world to contribute to France's economic landscape, and in return, providing them with the opportunity to live in France and integrate into its business ecosystem.
The France Entrepreneur Visa is specifically intended for nationals of countries outside the European Union, including the UK. It allows them to set up or acquire a business in France, with a focus on innovation and positive economic impact. To be eligible for the visa, applicants must demonstrate the feasibility and potential for success of their business plan. Applicants must also demonstrate that they have sufficient financial resources to support both the business and their livelihood in France. This visa offers entrepreneurs the unique opportunity to immerse themselves in a renowned business environment known for its innovation, strong infrastructure and global connections.
In addition, the visa covers various aspects that are crucial for business development and personal establishment in France. It not only enables the creation of a company but also allows visa holders to legally reside in France for the duration of their project. It also offers the possibility of family reunification, allowing immediate family members to join the entrepreneur in France. The duration of the visa and the renewal procedure are tailored to the progress and sustainability of the business, so that successful entrepreneurs can maintain their status and continue to contribute to the French economy.
"I'm very happy with the standard of training received on the OISC Level 1 course, i passed my exam. Thank you!"
"My application was approved and a huge weight has been lifted from our shoulders this year "
"We used this service for the spouse visa extension application to assure that all the information was valid and correct."
Requirements & Eligibility
Overview
To be eligible for the France Entrepreneur Visa, you must prove that you have a business idea that is financially viable. As the French government requires you to prove the viability of your business and your financial independence, your business plan must clearly show that your business will bring in enough money to support you. This means that your income from this business must not be less than the legal minimum wage for full-time employment in France, which is currently a gross annual income of €20,814.73 (as of 1 May 2023).
Supporting Documents
When applying for this visa, it's important for you to compile all the necessary documents and make sure they are up-to-date. Since the specifics can change, it's crucial to get the latest checklist from the French authorities or the local Prefecture where you're submitting your application. Generally, you'll need to provide the following documents to support your business venture:
A detailed plan of your business, including financial forecasts for several years.
Proof that you're qualified for the business you plan to do, such as degrees or work certificates.
A passport that's less than 10 years old, with at least two blank pages, and is valid for at least three months longer than the visa you are applying for.
A passport-sized photo of yourself.
A completed and signed form for your visa application.
A criminal record check from your home country.
A completed form for retailers, craftspeople, or manufacturers.
A financial guarantee from a French bank or insurance company, or proof that you have enough money in a French bank.
A lease or similar document for where you'll do business, including approval from the property owner if you're subleasing.
A receipt from the France-Visas website.
Legal proof of your current residence (such as a residence permit), if you're living in a country where you're not a citizen.
If you're not already in France, you must seek a long-stay visa that is specifically for entrepreneurs or independent professionals from the French consulate in your home country. This visa serves as a provisional residence permit. Upon arrival in France, you must undertake an online validation procedure with OFII and complete a mandatory health check.
If you're already in France on a different type of visa, you should request a status change at your local Prefecture. This should be done two months before your existing visa expires.
Although the application approaches differ based on whether you are applying from outside or within France, both routes require thorough formalities and compliance with strict guidelines and timelines. Careful consideration of these criteria and requirements is the key to starting your business venture in France.
Applications Process
Embarking on the France Entrepreneur Visa application involves a structured procedure, which underlines validating the visa, understanding the associated costs, and adhering to processing times. These key elements create a clear path for both foreign applicants and those already in France.
If you begin this process outside of France, you must secure a long-stay visa designated for entrepreneurs from the nearest French consulate. Here are the steps you should follow:
Fill out the visa application form labelled "Entrepreneur/independent professional" and turn it in with the required documents to the French consulate where you live. It usually takes about 15-20 days to process your application, but it can vary.
Wait for your visa to be granted and given to you.
Once you get to France, go online to the OFII website and confirm your visa. You should do this within your first three months in the country. To complete this step, you'll need a working email address, details of your visa, your arrival date in France, your French home address, and a credit or debit card to pay for the residence permit fee.
After completing the online validation, you will get your temporary residence permit. You won't need to visit the Prefecture for the first year but do prepare for a mandatory health checkup and an integration session, which are standard procedures for new entrepreneurs in France.
If you're currently in France on a different visa, transitioning to entrepreneur status requires you to visit your local Prefecture for a status change application, which should be done two months before your existing permit's expiration. Success in this application grants you a one-year renewable temporary residence permit under the new status, aligning your official documents with your entrepreneurial activities.
Fees and Processing Time
Costs are an inevitable part of visa applications. For the entrepreneurial journey into France, the initial visa has a fee of €99. After setting foot in France and completing the online validation, there is a combined administrative cost of €225, encompassing both the OFII tax and the stamp duty.
When it comes to the time frames of this visa application, for overseas applicants, it's best to initiate the process three months before your intended move to France. For those transitioning within France, the key is to apply two months prior to the expiry of your current permit. While exact processing times may fluctuate, these recommended time frames are designed to prevent unnecessary hold-ups.
Visa Validity & Renewal Processes
The France Entrepreneur Visa is initially valid for one year, so if you're an entrepreneur or self-employed, you'll have these twelve months to develop your business in France. As the expiry date approaches, you must apply for renewal to maintain your legal status and continue your activities. You should start the renewal process two months before your current visa expires.
Renewing your visa requires proving that your business venture is still up and running and meets the French economic standards set during your initial application. You need to show that your business provides you with a stable income at least equal to the French minimum wage, which as of May 1, 2023, is €20,814.73 per year. This is crucial to demonstrate that your business activity is sustainable and that you can support yourself in France without needing additional public funds.
When applying for renewal, you'll submit the necessary documents to the Prefecture, the local representative of the national government. These documents include evidence of your business's ongoing activity and your financial stability. It's essential to check with the Prefecture or their website to get the exact list of required documents, as it may vary or be updated. If your renewal is successful, you'll get a visa extension for four more years.
Once you've lived continuously in the country for five years, you can apply for a long-term residency card, also known as "Long-Term Residence CE," which is similar to permanent residence. For obtaining this, you need full health insurance and must maintain the original requirements for finances and housing. You also need to know French at an A2 level. This card lasts for ten years and can be renewed.
This residence card is a significant upgrade of your status, as it allows you to live and work in France with fewer restrictions. In particular, it gives you the freedom to pursue any paid employment, not just your entrepreneurial activity, and to travel more freely within the Schengen area.
After five years of holding this long-term residency card while living in the country without breaks, you can apply for French citizenship. To make your application eligible, you'll need to keep your comprehensive health insurance, show that you can support yourself financially, have housing, and speak French at a B1 level. Part of the application includes an interview in French to demonstrate your cultural assimilation. Getting citizenship could take up to 18 months.
If you have dependents, they can apply for permanent residency after living in France for three years uninterrupted and can seek citizenship after five years, following the same process described above.
Bringing Family: Requirements
Bringing family along when moving to France on an Entrepreneur Visa is possible, but it follows a separate procedure from the primary applicant's. Entrepreneurs cannot use the fast-track system for their family members. Instead, they have two main options: applying for a residence permit for each family member or going through family reunification.
For individual residence permits, family members can apply independently based on their situation. For example, if a spouse finds employment in France, they can apply for an employee residence permit. This application is independent of the entrepreneur's visa and is subject to the same requirements and processes as for any resident in France.
Family reunification is a more structured process. It's designed for foreign nationals who have lived in France legally for at least 18 months. Under this term, spouses and children can apply to join the entrepreneur in France. The process involves proving the family ties and the entrepreneur's ability to support their family members financially and provide adequate living space in France.
To start the family reunification process, the entrepreneur must submit an application at the Préfecture. It's crucial to begin this process well before the family intends to move, as it can be lengthy and requires thorough documentation. The Préfecture will review the living conditions, resources, and family situation before granting approval. Once approved, family members will receive a visa to enter France and can then apply for a residence permit. This permit will allow them to live, and potentially work, in France, joining the entrepreneur in their new life and business ventures.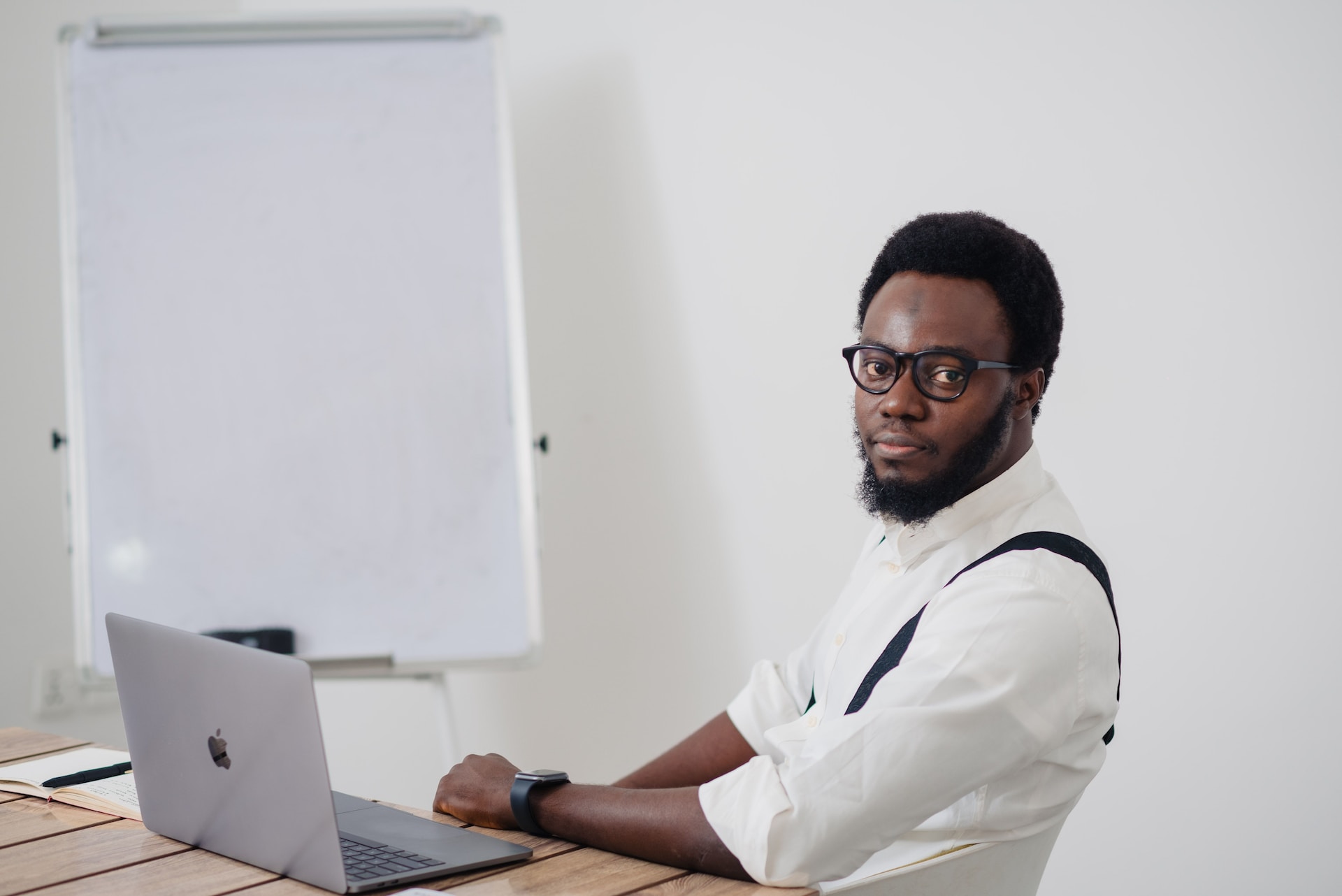 Bringing UK Employees With You
UK employers looking to transfer employees to France must navigate the post-Brexit visa system. Since the UK is no longer part of the EU, British citizens are considered third-country nationals in France. For stays exceeding 90 days, UK citizens must apply for a Long Stay visa. This is regardless of the visit's purpose, whether for work, study, or family reunification​​.
The application process begins at the French Consulate in London. Applications are managed by TLScontact, an external service provider, but all information and forms can be found on the official France-Visas website. Here, employers and employees can access a visa wizard tool, which guides them through the necessity of a visa based on their situation, the documents required, and the relevant fee​​.
For stays under 90 days, UK citizens do not require a visa, but they must obtain a temporary work permit. This does not apply if the visit is for certain activities such as attending seminars or cultural events. However, for longer stays, the employer must ensure the employee secures a Long Stay visa before departure​​.
British frontier workers already working in France continue to have the right to enter and stay. If they were working in France before January 1, 2021, they need to hold a 'document de circulation' requested from the Prefecture where they work​​.
How Can Total Law Help You?
Would you like to take advantage of France's vibrant business environment? The Entrepreneur Visa is your gateway to this realm of opportunity and promises not only the growth of your business but also an enriching life experience in France. This visa can pave the way to a residence permit and, over time, full citizenship, opening doors for you within the EU.
Applying for the France Entrepreneur Visa is a complicated endeavour with critical steps and documentation that require precision. Total Law excels at simplifying this complexity and assisting our clients with our years of experience at every stage of the immigration process.
Whether you are starting the application process, planning your family's relocation or integrating British nationals into your French business, our comprehensive services at Total Law offer customised support. We will ensure that all financial and legal requirements are met and make immigration easier for your family.
If you need expert assistance with your France Entrepreneur Visa, contact Total Law on +44 (0)333 305 9375 or send us an enquiry using our online form. Our advice is the cornerstone of your business success in France's dynamic market.
Advice Package
Comprehensive immigration advice tailored to your circumstances and goals.
Application Package
Designed to make your visa application as smooth and stress-free as possible.

Fast Track Package
Premium application service that ensures your visa application is submitted to meet your deadline.
Appeal Package
Ensure you have the greatest chance of a successful appeal. We will represent you in any case.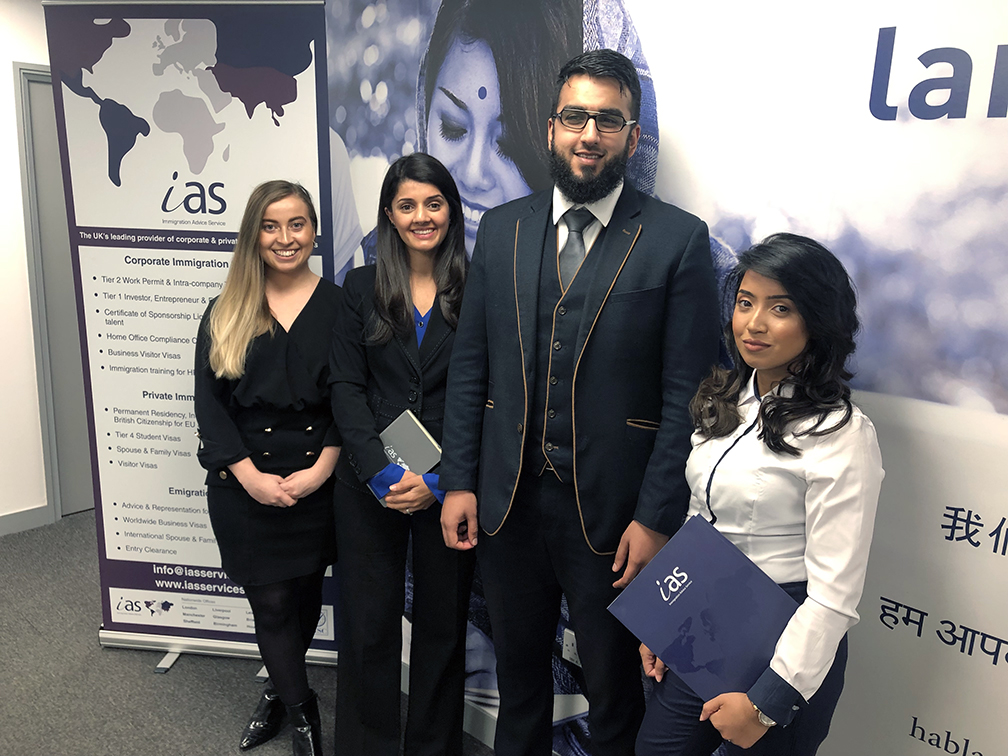 The Advice Package
During this untimed Advice Session with our professional immigration lawyers in London, you will receive our comprehensive advice, completely tailored to your needs and your situation.
Request the Advice Package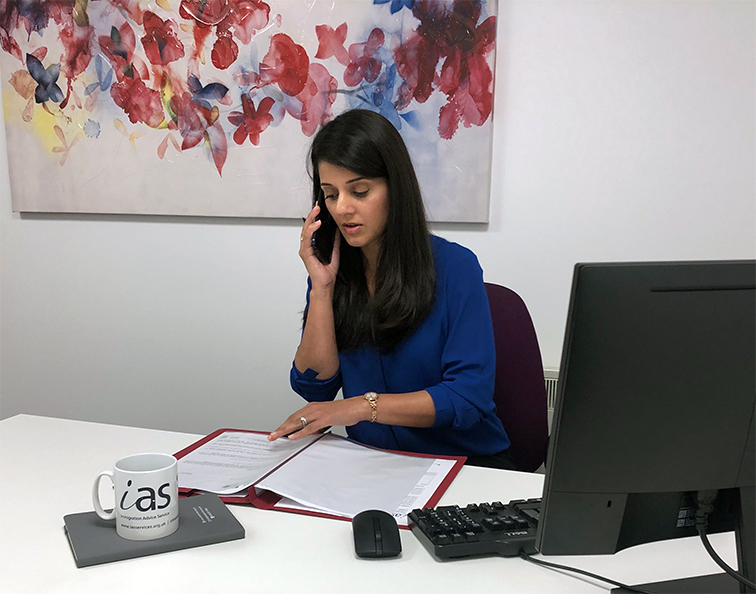 The Application Package
With our Application Package, your dedicated immigration lawyer will advise you on your application process and eligibility. Your caseworker will then complete and submit your forms to the Home Office on your behalf.
Request the Application Package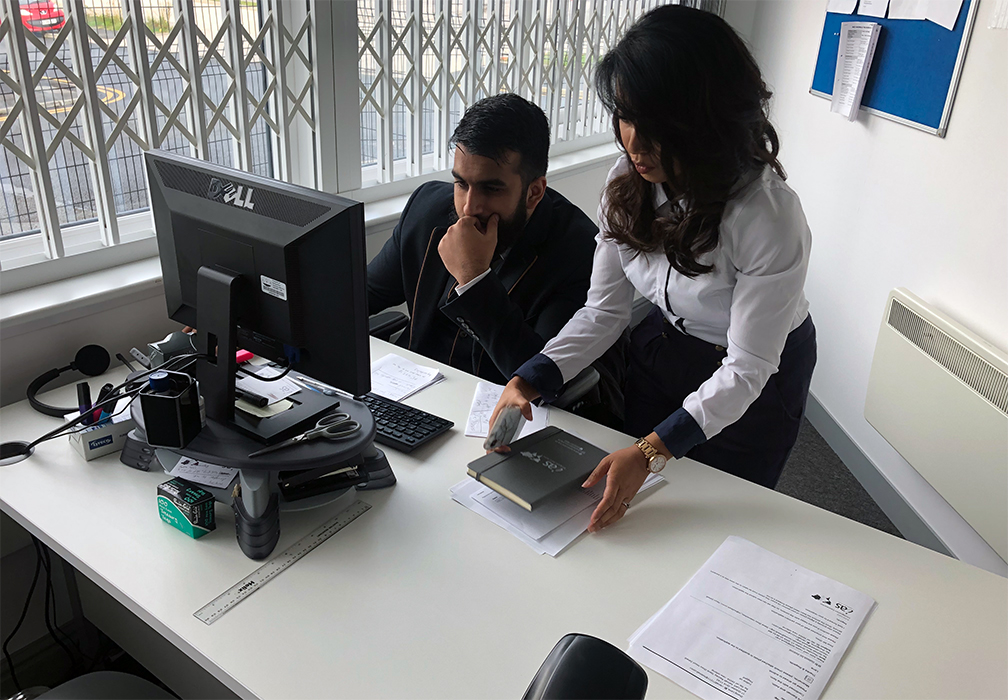 The Fast Track Package
Our Fast-Track Application Package is a premium service for those who need to submit their application in time with their deadlines. Your case will become a top priority for our lawyers and you will benefit from our highest-quality services.
Request the Fast Track Package
The Appeal Package
By choosing our Appeal Package, you can rely on our lawyers' legal knowledge and experience to ensure you have the highest chance of a successful appeal. We will also fully represent you in any hearings/tribunals.
Request the Appeal Package
Related pages for your continued reading.
Frequently Asked Questions
An entrepreneur visa in France is for creating or taking over a business, while a business visa is for short-term visits for business negotiations or meetings.
Benefits include access to the EU market, a skilled workforce, and potential tax advantages.
Entrepreneurs in France can access financial incentives, professional advice, incubators, and networking opportunities.
The interview process typically involves discussing your business plan, motivations, and financial means to support your entrepreneurial project in France.